This post may include affiliate links.
Would you like to know how to make money as an artist?
Instead of having your gorgeous designs just laying around the house or filling up your hard drive, I'll show you different ways to make money with your art. 
While I certainly wouldn't call myself an artist, I have made money selling simple art designs on Redbubble. I never thought it was possible, but I gave it a try and it was well worth it!
I had zero experience creating art and I've successfully sold art pieces, so why can't you?
If you're interested in learning how to make money as an artist and turn it into a long-term revenue stream, I have 23 ways you can get started now. Keep reading to find out how to start selling art as a side hustle and how to make money as a freelance artist too!
How Much Money Do Artists Make?
I'm sure one of the main reasons you're reading this post is to find out how to make money with art. Because there are various genres within the art world, your income might look different from another artist. Based on research done by PayScale, fine artists such as illustrators, sculptors, and painters can make upwards of $140,000 a year. 
As an artist, you have the choice of creating an artist side hustle, where you work on projects that can bring you almost unlimited income. In essence, some artists make a set salary while others make money with their art on a freelance basis.
Please share the ❤️️ and PIN this post for later!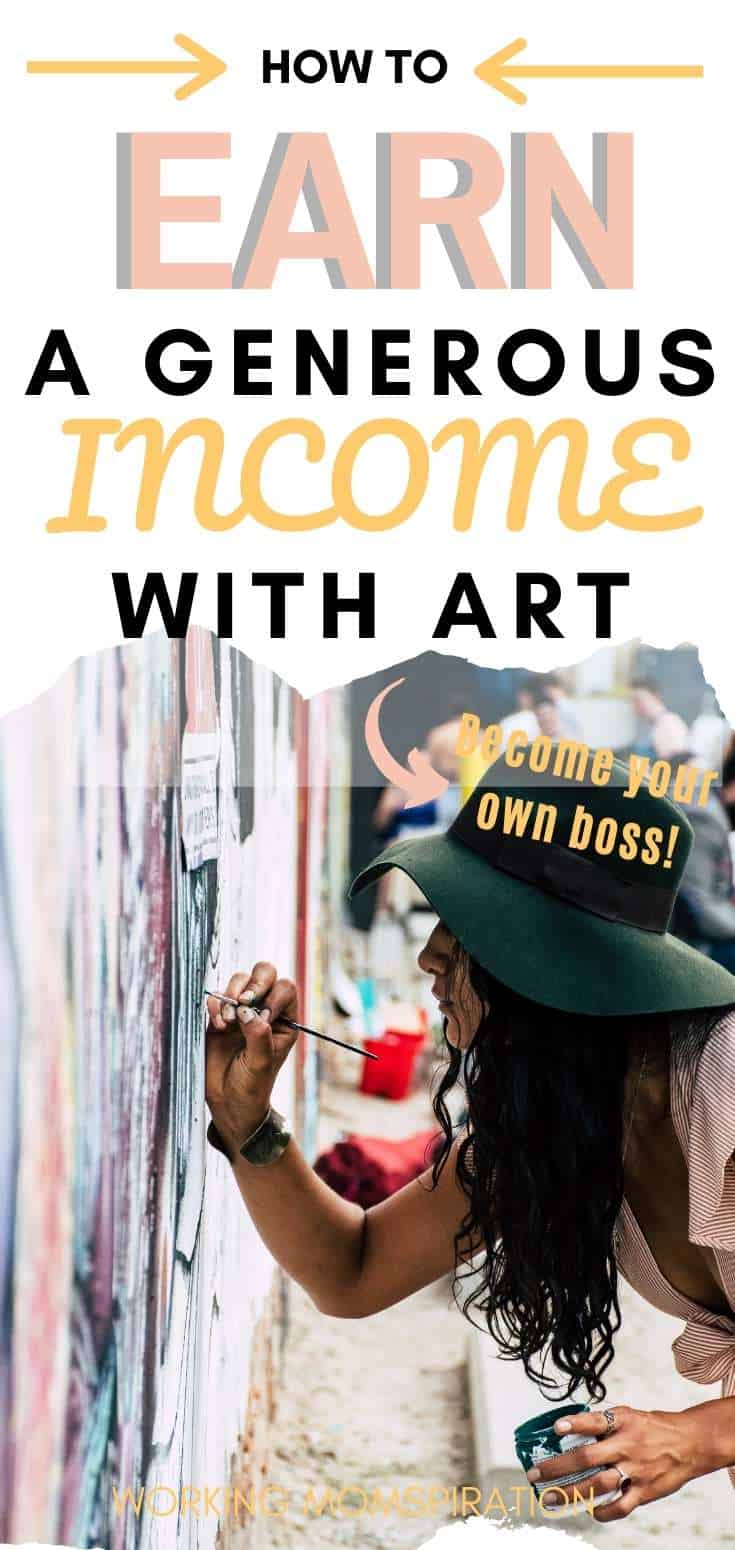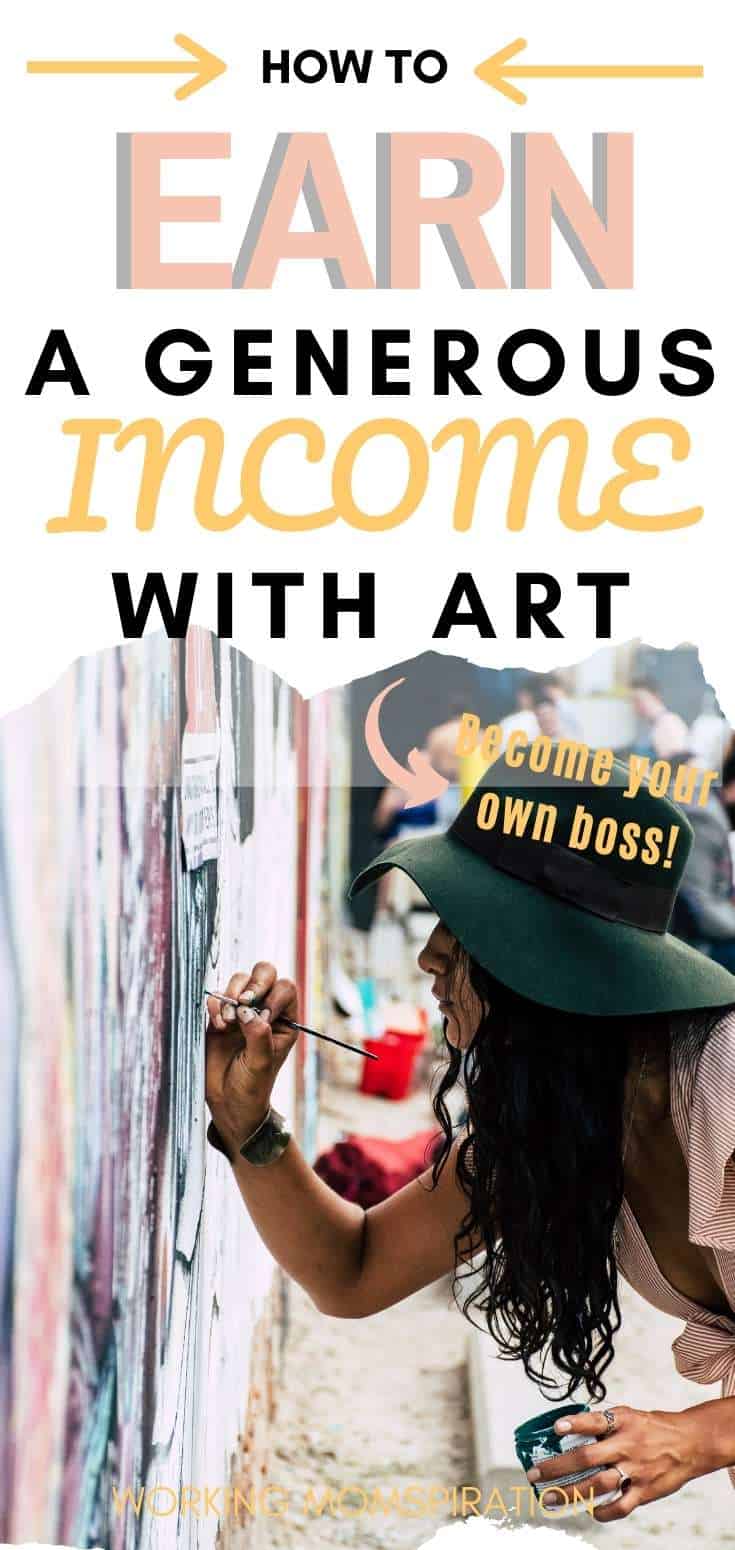 How to Make Money As an Artist Online
1. Sell Art Prints On Etsy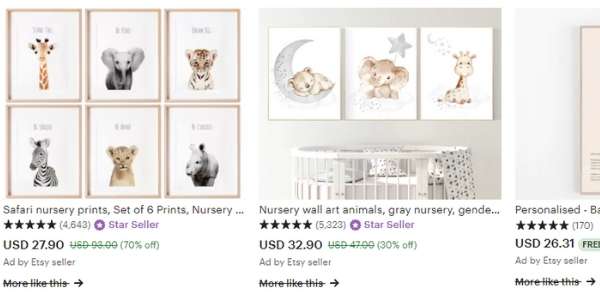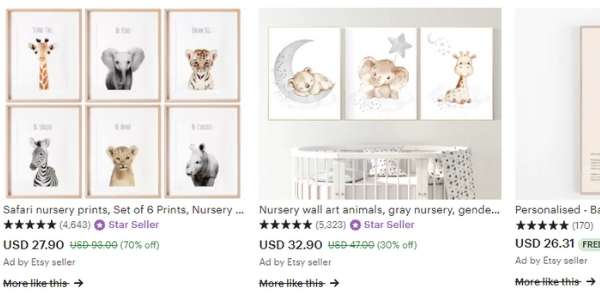 Selling on Etsy has become very popular. So popular in fact that some shops are making upwards of $5,000 monthly. Through my research, I've found that many of these shop owners are stay-at-home moms!
If you take a look at the Etsy website right now, you'll see recommendations to purchase wooden crafts, digital planners, and wall art prints. Wall art is one of the top-selling items on Etsy, and you can see why.
There are thousands of wall art prints that showcase quotes, funny sayings, modern art, and affirmations. You can make money as an artist by painting or drawing and then selling your items on Etsy. Selling templates or printables is another great option to try. This mom has turned her Etsy side hustle into a six-figure business and now makes a full-time income from it. 
You too can do this by putting your artistic skills to work. If you're interested in selling digital art, scan your art prints onto your laptop and then upload them to Etsy. It seems as if they sell even better than physical copies because they are so customizable. If you want to know more about selling digital art online, here are 7 ways you can do it!
2. Create a YouTube Channel and showcase tutorials
Who doesn't use YouTube? I've spent hours combing through videos when I should be busy doing something productive.
During that time, I have found several channels dedicated to art tutorials. I learned a lot about creating art on an IPad and then selling it online. If you don't mind showing your artistic skills on camera, YouTube can give you a lot of exposure as an artist.
To be successful, I recommend creating a channel about your business and demonstrating tutorials to other artists. Once you start to get a lot of views and subscribers you can monetize with ads or through Patreon. 
Just make sure to be consistent and update your videos to stay relevant. This YouTuber creates sketches that even beginners can attempt.
3. Get Sponsorships as An Artist On Instagram
Instagram is a great place for artists to promote their content because it is a highly visual platform. Even if you're not into influencer marketing, uploading your art there may open up opportunities that could lead to a steady income.
For this to work, you need to obtain a large enough audience who are interested in your pieces. The more engaged they are, the greater your chances for growth in the Instagram algorithm.  
When you become successful enough, you can get sponsorships with relevant companies and even brand deals with businesses that will pay you to promote their work. The great thing is, you'll still be promoting your art to your audience. So it's a win-win. Art Work Archive has a practical guide on how you can start earning on the platform.
4. Sell Illustrations on Stock Websites
This is a great way to earn passive income as an artist and get your name out there. There are plenty of stock photo sites that will pay you for illustrations or photos. Imagine taking a photo once, uploading your image, and making money while you sleep!
To be honest, though, you can't upload any photo willy-nilly. The quality has to be superb and meet their standards.
If you already have some illustrations or photos lined up that you would like to use, I highly recommend signing up with a few sites and making your submissions.
A few popular places are:
Signing up is free, so get started and make passive income!
5. Create and Sell An Art Course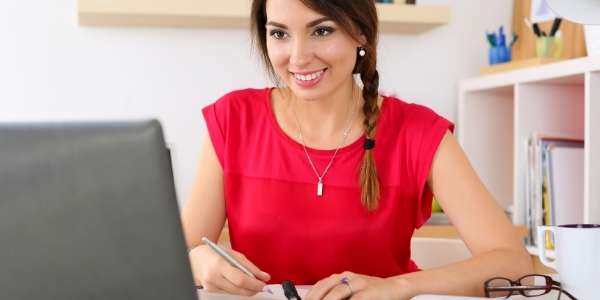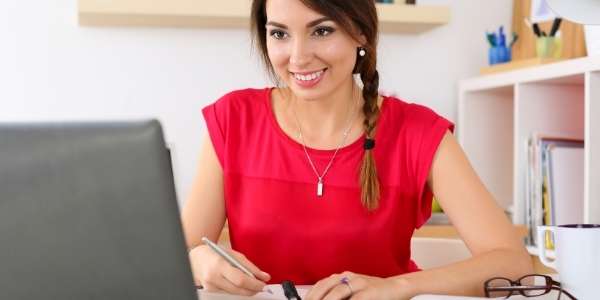 How would you like to make money with your art skills by teaching other artists? It could be beginners who want to learn basic art or experts who want to learn a specific trade. Depending on your level of expertise, you could create a course and teach other people how to do it.
By creating an online course, you have the chance to make passive income online while helping other artists improve their skills.
But where would you start? Instead of trying to create a course on your own, you could use Udemy's course creation program for free. They have an interactive platform with tools to guide you on making your course from scratch. They even help you with marketing your course online!
Other course creation platforms work just as well such as Teachable and Thinkific. 
How to Make Money As an Artist Doing Freelance
6. Create Book Covers for Authors
Have you ever seen a book cover and thought, 'Hey, I can do that too'. Why not look into designing book covers for aspiring authors or Indie publishers?
Before someone buys a book, the cover is the first thing they look at, so it needs to make an impact. This is why authors will pay top dollar for illustrators to create covers that will wow a potential reader.
If you think you have the skills as an artist to make gorgeous book covers, start on Fiverr by creating your profile and applying for jobs. Slowly build your portfolio and do an excellent job to have your work recognized by other authors. 
You can use other platforms to land gigs such as:
7. Conduct Workshops As a Side Gig
Just like teaching in the classroom, you can conduct workshops in your city or around the country for audiences who are interested in learning about art. These could be hobbyists, working artists, or participants at special events.
It could be an enjoyable way to earn money as an artist because you get to travel, meet new people and demonstrate art in a realistic and down-to-earth way. 
Keep in mind that you may have to create structured lessons and purchase materials for your workshops.
8. Do Paid Consultations For Aspiring Artists
You can do this either online or in person. Whether you choose to use Skype, Zoom, or your local coffee shop, it's all up to you. 
If you possess a level of expertise that can greatly guide someone who wants to start a career or make money with their art, this is an easy side hustle to start. They may simply want to find out how to invest in art, resell it, or how to acquire material to make their art.
If you know, share it.
9. Recommend Quality Tools As An Affiliate
Did you know that you can make money as an artist through affiliate marketing? Your knowledge of art can help other people who want to make the right choices when they're getting started.
Perhaps they need information on the best tools to use for drawing or painting. Maybe they'd like to know the most affordable online platform to create illustrations. You can recommend tools and services you've personally used and loved.
When people use these products and they notice the quality, they may keep coming back for more recommendations.
You can use social media or a blog to promote affiliate products.
10. Sell In An Art Gallery or Exhibition
Selling your paintings at an art exhibition is a very lucrative way to earn money as an artist. Generally, you will need to have an agent who can help you to make the right connections.
Your art will have to stand out for persons to show interest and even purchase it. Keep in mind that this is not a stable way to earn money as an artist and you should keep your day job. 
One upside is that the payment is usually very good even if you don't get it often.
 How to Make Money As an Independent Artist
11. Create an Art Blog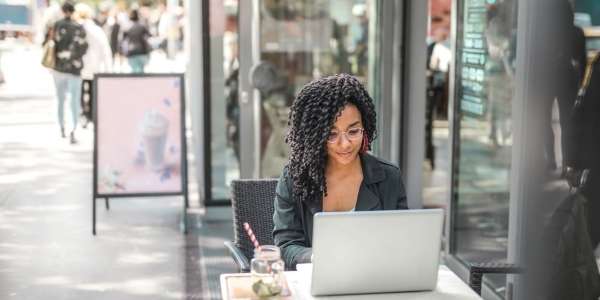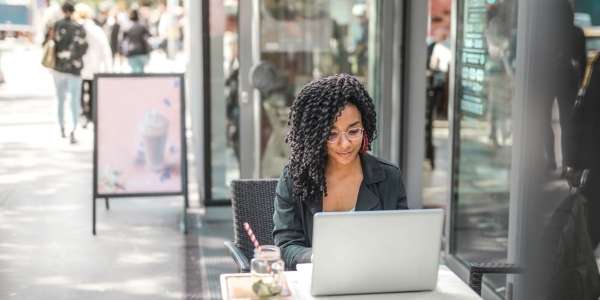 Do you have an interest in sharing your artistic skills in a written format? I created this blog to help stay-at-home moms find legitimate ways to make money online.
Why not create a blog where you can demonstrate your skills as an artist, give helpful tips to other artists, recommend helpful services, and maybe sell your art prints there as well? 
As I mentioned before, you can also make money as an artist with affiliate marketing and this is a profitable income stream for your blog. If you get high enough traffic to your blog you can apply with an ad network like Ezoic and make money that way too.
12. Sell Designs on Flipped Furniture
Flipping furniture is a venture you should capitalize on as an artist. Not everyone wants the usual plain furniture pieces. Some would like vintage or retro furniture that fits their style. 
You could create funky prints, patterns, murals, or pictures just as you would on a canvas. To find buyers for your work, I recommend using the Facebook marketplace or shops that operate locally.
Find out how you can benefit from this side hustle and earn money each month.
13. Create and Sell Prints on Third Party Sites
If you want another way to make passive income online, creating digital prints and selling them online is a profitable revenue stream.
Thousands of creators browse shops on Creative Market, Design Bundles, or Creative Fabrica to find their projects. Most of these people will use these designs to create a unique item for sale.
For example, if someone has a T-shirt shop and can't make leopard print for their shirts, they can buy the print online. By using Photoshop or even Canva, they can tweak the item's color and texture and upload the design on a shirt.
Someone will buy that T-shirt and they make a sale!
Think about setting up your shop on one of these platforms and selling your designs to hundreds or even thousands of people.
Many artists are doing this online and I'm sure with a little work you can too!
14. Write a Book About Art
Just like with a blog, you can share written information about art, but in book format.
You could write in a general genre about art forms or write specifically to illustrators, painters, graphic designers, or sculptors.
I think a fun idea would be to show step-by-step sketches of how to draw for beginners as those topics sell well. If you're worried about how to publish your book, consider using Amazon KDP to self-publish. Find out how to create low-content books and sell them on Amazon!
15. Sell at Art Fairs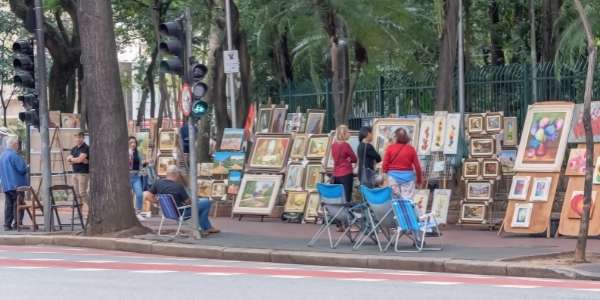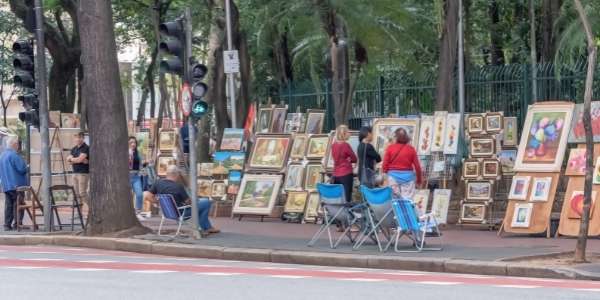 One of the most freeing ways to make money as an artist is to sell at art fairs. This could be at a local art fair or some other public event where you could set up your artwork for sale. 
You'll have access to passers-by who might take an interest in your work or even buy something on the spot. To make sure they can stay in touch with you, give out your business card with links to your portfolio and social media accounts.
Get more opportunities to earn money by participating in art contests where your art is compared with the work of other artists.
Other Ways to Make Money As An Artist
16. Become a Graphic Design Artist – You can start your own company, create a portfolio, or work for a company as a graphic designer. Art and graphic design may not sound synonymous, but it's the same concept at the heart of it. If you'd prefer to work part-time, try to apply for gigs on Fiverr or Upwork.
17. Write for an Art Company – If you love art and wouldn't mind keeping the industry updated on the latest trends, you could create content for an art company. This could be a local company or one that has an online presence. Check out FlexJobs for open positions.
18. Paint Murals – These are still a thing even though we don't see them all that much. If you're willing to work for a set time and at a set location, you can earn money by painting buildings and walls for companies, restaurants, and even hotels.
19. Create Caricatures – This can be a really fun way to earn money while putting a smile on someone's face. You can do both realistic portraits or funny cartoon drawings at fairs and events. Another way to make this more lucrative is by turning it into a side hustle if you live at a tourist destination. I had one done of me when I was just a teenager and I still have my portrait!
20. Sell to stores – Have you been in stores that have an array of artistic portraits and drawings for sale? Retail stores will take your paintings and artwork, place them in the store for sale and you'll get a cut. 
21. Wedding Photography – This is another lucrative side hustle that is never going away. Wedding photography is a must for newlyweds and they expect to get quality pictures for their once-in-a-lifetime moment. Take photos for events in your area start earning.
22. Animation – I love to see the cute animated learning programs my son watches. The animation industry is growing and you could start a career by becoming an animator. It does take time to perfect the art and requires a lot of drawing. So if you're someone who loves to draw and you have a creative edge, give it a try. 
23. Become an Art Teacher – If you don't mind teaching students from the elementary age to the college level, you could work as an art teacher. Local schools are sometimes hiring so you can look out for open positions. If you'd prefer to teach online, you can sign up for Outschool and teach online whenever you want. It's completely free to get started so sign up if you're interested!
Make a Living As An Artist With These Opportunities
Getting paid as an artist can be filled with unexpected twists and turns. You can make it more predictable with steady job opportunities or by creating an online business. You've now learned how to earn money as an artist online or by doing freelance gigs, and even working a full-time job.
I recommend getting started with easier options like selling art prints on Etsy and selling photos or illustrations on stock photo sites before moving on to more challenging things like designing book covers. Remember to take advantage of passive income streams to earn more as an artist.
If you liked this post, please PIN it for later!❤️️????