This post may include affiliate links.
Would you like to find out how to make money on maternity leave?
One of the most exciting things about having a baby is spending quality time with your little one. This might leave you with little or no time to think about how to earn extra money while you're on this short break. 
While being one of the most prosperous countries in the world, paid maternity leave is not guaranteed in the US. This might leave new parents with a few issues when managing their finances after welcoming a child. 
Despite this, there are ways to earn a steady income even for new moms who are extremely busy and don't have much time on their hands.
If you want to learn how to make money on maternity leave, read on to find out more!
Please share the ❤️️ and PIN this for later!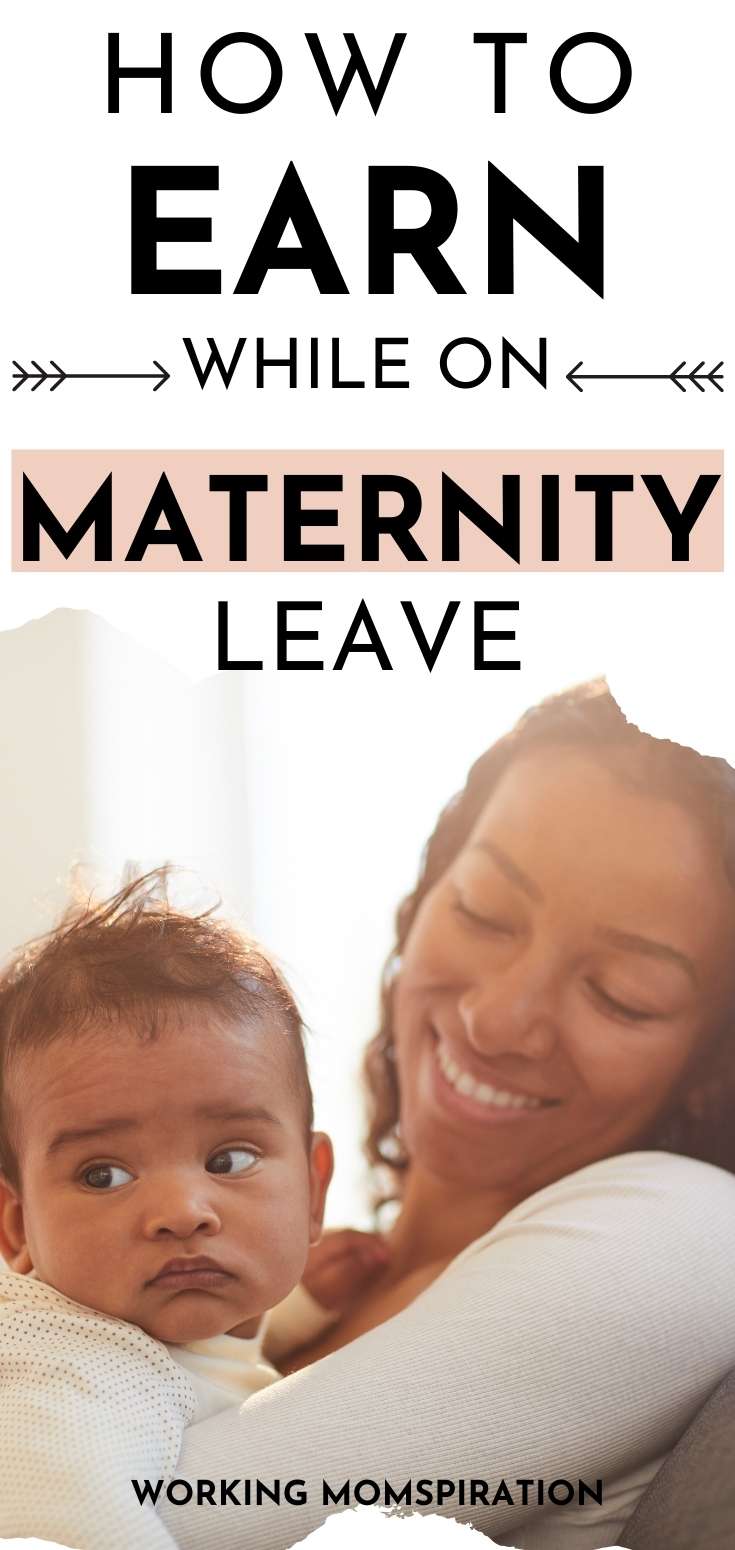 Can Moms Make Money on Maternity Leave?
Yes, they certainly can! Moms can choose from a variety of online jobs that are flexible, so they can still have time to take care of their babies. The jobs in this list allow moms to choose a schedule they like and work on their own time.
Maternity leave can range from a month to about 6 months, which leaves moms with the opportunity to earn from a side job before going back to work.
Let's find out how to make money on maternity leave with these 20 flexible jobs!
1. Sell Services on Fiverr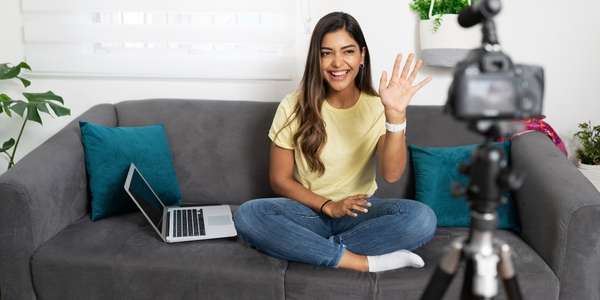 Do you have a special skill that you could turn into a side hustle? The online world has created a haven for digital nomads who want to work from anywhere. It's especially great for moms on maternity leave who would like to work with their baby at home.
Fiverr is also a good option for new moms because they can:
Choose their working hours
Set their own rates
Develop their skills
Work multiple gigs
Make money on the side
The amount of money you make on Fiverr will depend on the type of jobs you perform, and how often you work. As a freelancer, the average amount of pay per gig is $500 for tasks like social media advertising and graphic design.
If you're a mom on unpaid maternity leave, working on Fiverr is a great way to earn some extra money.
Sign up with Fiverr to get started!
2. Tutor Online
If you enjoy teaching, working online part-time as a tutor can be a flexible way to earn extra cash. 
There are many opportunities for moms on maternity leave to work as tutors, including helping with homework or teaching English. And some of these tutoring gigs won't take up most of your time. 
Think about working for 30 minutes to even an hour at a time teaching a student! The hours will certainly add up – along with the cash you make.
Working as a tutor is not hard, especially because you get to decide what you teach. Would you like to help elementary-aged students with live classes on Outschool? How about homework help for high schoolers?  
If you'd like, teaching English as a second language can be a rewarding job as well. Here are 21 places to teach English online.
3. Write Blog Posts
If you know anything about blogging, you will realize it requires a lot of research and writing. It can take up tons of time. That is why many bloggers hire proficient writers to create their blog posts.
This will sometimes involve SEO research, topic research, and editing tasks. Because of the workload, writers can earn between $500 to $2000 per post – depending on who they write for!
If you'd like to write and earn money in your spare time as a new mommy, writing blog posts could be a profitable venture. 
4. Create Greeting Cards
Would you like to do something creative and make money doing it? Well, one simple and fun way to earn money while on maternity leave is to design greeting cards for sale.
Physical greeting cards are still very popular, especially during the holiday season. It's important to remember that some people are sold on designs first- so the card has to stand out. There are different ways to earn from designing and selling your greeting cards online.
Creating handmade or digital cards on Etsy, using Print-on-Demand sites like Redbubble or Zazzle, or creating designs for greeting cards companies like Blue Mountain Arts is another option.
5. Design and Sell Stickers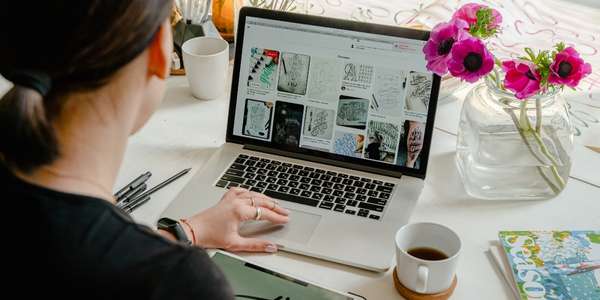 This is one of my favorites on the list because I've actually earned cash from it. Stickers have really blown up recently, especially on Redbubble where they are quite popular. Creating stickers is an art form, but you don't have to be an artist to make them.
I'm not, and I've been successful at it!
One of the most exciting things about selling stickers is that it has a low start-up cost. I used Canva to design my stickers. It's quite easy to sign up for free on Canva , and then upgrade to Pro later for more great options. 
You can design your stickers while the little one is sleeping and then upload them to your Etsy or Redbubble shop. 
Promoting your shop online with social media is a great tactic for getting your name out there. 
6. Try Affiliate Marketing
Have you ever heard about affiliate marketing? It's one way that thousands of moms make money online just by promoting products they use and love!
Affiliate marketing works by you recommending a product and a customer making a purchase, from which you get a percentage of the cut. Some moms earn money from affiliate marketing with a blog or social media. 
To make it work, you need to be honest and transparent by letting your audience know that you will earn commissions if they make a purchase. Here are 13 affiliate companies to get started with now!
7. Teach Music
Are you a musician? Do you have musical skills that you could share with children? You could work part-time as a music teacher and earn extra cash to help pay the bills.
But you may wonder, "where would I teach students?" Several online platforms are available for you to work online which include Outschool, Udemy, or even Skillshare. It takes a simple sign-up to perform either live classes on Outschool or recorded sessions on Udemy and Skillshare.
8. Pinterest Manager
Pinterest is the place to go for cute wallpaper or quick recipes for the family. Did you know that you can earn from using Pinterest?
It's not Pinterest that pays you, but clients who want to promote their businesses online and are way too busy to do it.
As a Pinterest Manager, you'll do everything from creating and designing pins to measuring analytics for your clients. Either way, it's a rewarding job, with some Pinterest managers making around $100 per hour! 
Find out how to start your journey as a Pinterest manager today!
9. Sell T-shirts Online
Selling T-shirts has become a big business, especially for small companies and solopreneurs.
Companies like TeeSpring, BonFire, and platforms such as Amazon Merch and Zazzle allow just about anyone to create T-shirts and sell them for profit.
Usually, the designs don't take much work as text-based designs are the best sellers. If you're funny, witty, or great with hilarious puns and unique phrases, you could start a side hustle that can make thousands each month if your designs are popular. 
10. Run Facebook Ads
One way that businesses promote themselves online is through Facebook ads. I'm sure you've seen these ads yourself while scrolling through the app.
These ads are shown in your feed and look like regular posts, but are actually sponsored. If the ad is intriguing, you'll click on it and you're taken to a website either to make a purchase or view a page.
You can learn how to create Facebook ads for these businesses so it can drive traffic to their website for sales.
Facebook ads are successful when they offer a solution to a problem. So creating quality videos that will draw someone in so that they click and buy is essential to being successful. Find out how to get started running Facebook Ads online. 
11. Sell Printables
Almost every mom uses printables from time to time for the home or kids. It's pretty much an everyday item, particularly in houses with young children. Selling printables is a great way to earn money and make passive income online. 
That's because you create the product once and then sell it over and over again. The only upkeep you'll do is updating your printable from time to time. 
Creating your printables doesn't have to be hard either. You can use Canva or Adobe Acrobat depending on your skill level. 
There is a range of printables to make and sell online too, like:
Flash Cards
Clip Art
Chore Charts
Shopping Lists
Christmas Cards
Worksheets
Want more ideas? Here are some great printables to design using Canva!
12. Do Surveys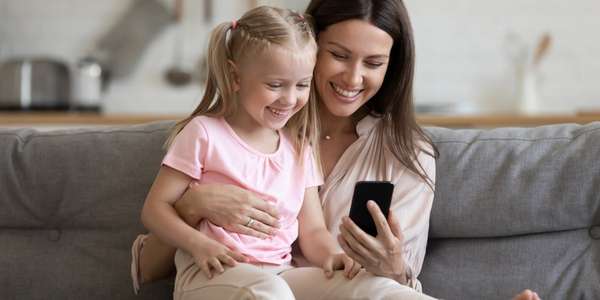 Aren't surveys fun? You answer a bunch of questions and then earn a bit of cash for it! While it won't pay the bills, the money you earn certainly does add up. 
Surveys are perfect for moms because they take little time which leaves you more time to manage your household with a little extra money in your pocket.
A lot of companies need feedback about their products or ideas about what services people want. Answering those questions will help them to develop better services and boost their business. 
So it's a win-win for all involved. Some popular survey sites that you can sign up to right now include:
If you want more surveys to earn cash, here are 40 survey sites that are perfect for moms to earn money!
13. Correct Errors as a Proofreader
Are you a grammar buff? Do you often find errors when reading? Did you know that you can get paid as a proofreader and do it all online?
Proofreaders are paid for fixing punctuation, spelling, and grammar mistakes in writing. It's something that you can do on your own time because it's very flexible.
If you'd like to earn from a side job or make a full-time income, this free workshop will show you just how. The creator of this workshop made about $43,000 in one year by working part-time!
14. Sell Candles From Home 
One of the nicest gifts for any home is candles, especially scented ones. Candles often bring good memories or a feeling of nostalgia. It's one of the reasons why they're one of the greatest money makers around.
They also never go out of style and are really popular around Christmas time. If you're a bit crafty, you could start a profitable side hustle with a candle business. 
If scented candles aren't your thing, here are a few more ideas to get your creative juices flowing:
Soy Candles
Beeswax Candles
Floating Candle
Citronella Candle
These are just a few of the many types of candles you can sell online for a profit. Here are other crafts to make and sell online!
15. Sell Clothing on Poshmark
Would you like to sell your lightly used clothing for cash? You can on Poshmark!
Poshmark is an online resale marketplace with the mission of repurposing quality clothing and garments. If you love to visit vintage shops in your neighborhood, Poshmark is the online version of that. 
There are various types of clothing and price points to work from, which makes it a great place to start selling clothes for cash.
Start out by creating a free account, taking pictures of the clothes you'd like to sell, and then listing them with a description, title, and pricing. Poshmark handles the shipping and takes only a 20% commission on sales at $15 or more. 
16. Use TaskRabbit
Another way to earn money on maternity leave is to do odd jobs in your spare time. One legitimate way to do this is through TaskRabbit, an online job service provider in various states across the US. 
In order to work for TaskRabbit, you should be 18 years or older and be able to pass a background check. As a 'Tasker', you'll need to set up a profile and describe the type of service you provide. 
A few services you can offer are:
Running errands
Personal Assistant
Delivery work
Spring Cleaning
Waiting in Line
Research
There are plenty of other odd jobs to perform on TaskRabbit, many of which can be done at home. 
17. Shop and Get Paid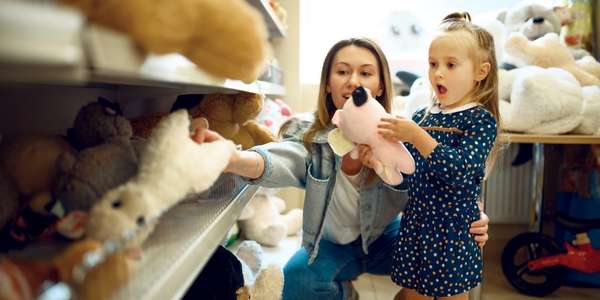 Shopping while earning may sound like an oxymoron, but it's something many people do to earn extra money. Just to be clear, this is not a get rich quick scheme as some may think.
As a mystery shopper, you will need to complete your task, keep the receipts and answer questions for the mystery shopping company.
This could be a restaurant, clothing store, or shoe store. It's a fun way to earn extra income and it may only require a little traveling on your part.
To try mystery shopping online, sign up with:
18. Participate in Focus Groups
Would you like to earn cash by testing products online? Focus groups are small groups that share their feedback in exchange for rewards. It can be done online or in person. 
Generally, you will test products and then share your opinion for some easy cash. You will complete an in-depth survey and get paid between $25 -$150 depending on the company you work for.
Some companies will pay up to $500 per survey through Paypal or gift cards. Here are a few places to try paid product reviews online!
19. Virtual Interior Decorating 
Some people are just great at design, and interior decorating is one of the ways they express these designs. Did you know that you can become a virtual interior decorator? 
Yes! You can get paid to create interior designs for homeowners who want creative elements that can wow their guests. 
Some of your services will include :
3D renderings
Concept and mood board
Concept renderings
Photo Editing
As a Virtual Interior Decorator, you will be responsible for sketching the design and providing a listing of elements for your client to source and purchase.
20. Dropshipping
If you've ever wanted to sell products online without much hassle, dropshipping is the ideal way to do this. Dropshipping involves selling products online and a middle man – the dropshipping company- handles all the shipping and inventory. 
However, you will have to manage the marketing and drive customers to find your products. This could involve using social media or an email marketing provider.
Dropshipping companies do charge a fee per item shipped, so you'll need to decide on a price point to make a profit on your products. 
Some of the most popular dropshipping companies to choose from are:
Sunrise Wholesale
Worldwide Brands
AliExpress
Alibaba
SaleHoo
Doba
How To Make Money On Maternity Leave
Find flexible jobs -Select a side job that's flexible, so you won't have to be working throughout the day and you'll have more time with your baby. 
Choose home-based jobs – It's great to be outside the home for a bit of freedom. But it may be a better idea in some cases to choose a job that allows you to be at home most of the time.
Choose a low-key job – Avoid jobs with high stress. Instead, try doing gigs that don't require much hassle, so you'll be more relaxed throughout the day. 
Try to take it easy and enjoy your maternity leave. This is a time for you to rest and enjoy your baby. These jobs are just a way to earn a little more money for expenses until you're back to full-time work.
Who knows, you might just be able to earn double than your old job and continue with your side hustle from home!
If You Liked This Post, Please Pin it For Later!❤️️📌