This post may include affiliate links.
Have you found it pretty daunting to come up with new blog post ideas?
Well, I know I have.
These awesome blog post ideas for moms can help to bring you a more targeted audience.
It can be quite hard to create original ideas and find new topics when you start posting on the regular.
The longer you've been blogging, the harder it becomes to write new content that your readers will love.
Don't get me wrong, it's exciting to blog (most days) , share new ideas, and get readers hyped up on your content.
But sometimes there's a little something called writers' block. We all get it, we all hate it.
But it does happen.
That's where these awesome blog post ideas come in handy.
I've created this list of 200 blog post ideas and categorized them under 10 different niches.
That's right, 10!
I've made sure to include some of the most profitable niches that are guaranteed to drive traffic to your blog.
That's because a lot of readers are hooked on these niches right now.
As your blog grows and you gain more subscribers, this list will be super helpful for getting useful content to your readers.
These are just starting points to get your creative juices flowing and you can take them and put your own spin on them.
At the end of the day, you have to add your very own flavor to your blog, and that includes your blog posts too.
If you haven't started a blog as yet, check out this step-by-step guide on starting a money-making blog.
If you're ready to take the plunge though, you can sign up with Bluehost right now!
I've got you covered. Here's a MASSIVE list of 200 blog post ideas for moms that readers will love!
Have fun!
Please remember to PIN this post for later!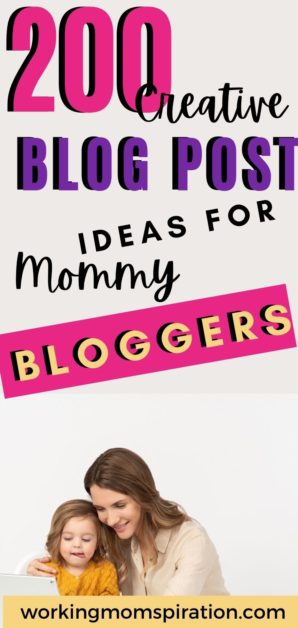 Blog post ideas for moms
Parenting Niche
Who doesn't love a good old parenting blog?
I sure do.
They give you lots of helpful tips on motherhood, parenting through those crazy teens years, and creative kids activities you'd never have thought of.
One of my favorite parenting blogs right now is Happy you, Happy family.
Kelly gives such great advice on everything from how to make your kids feel special, to love and marriage helps.
Blog post ideas for moms in the Parenting Niche
5 proven ways to boost confidence in kids
Fun activities to keep toddlers busy
Encouragement for parents
What to do with a 3-year old all day
The Ultimate Guide to parenting Littles
How to teach reading at an early age
When and how to discipline: A parent's dilemma
How to gain cooperation with your child
3 simple steps to helping kids through big emotions
Ways to make family time fun
Is it hard for your baby to fall asleep? Try this
10 surprising benefits of quiet time for kids
Nature walks and how they can soothe children
Educational games that are really fun
Books that help kids with thinking skills
Healthy snack ideas that kids will love
Teach your kids to manage screen time, yes it's possible
Spark your child's creativity with these simple tools
Why your kids fight each other and how to fix it
How to promote genuine kindness in your kids
Travel Niche
Breathtaking destinations, food, fun, and extended getaways are just a few of the exciting things you'll see in the Travel Niche.
I must admit, I am a little jealous, but I can at least hope that one day I can drift off to the Meditteranean to take in the sights.
But all joking aside, travel bloggers have to do a lot of planning for their trips and cater to expenses while they travel the world for blogging. So, (sigh) it isn't all sunshine and rainbows.
But, the Travel Niche does have a few sub-niches as well.
Sub-niches are basically a more specific topic within a niche. Here's a look at a few sub-niches you might come across:
Travel on a budget
Backpacking
Food Travel
City Guide
Destination travel
These are just small mentions of the many categories of travel blogs that are out there.
Alex in Wanderland is a travel blog that features destination travel, and showcases travel all over the world.
I think the blog name is really cute especially with the play on words.
Blog post ideas for moms in the Travel Niche
If you feel inspired by Alex's blog, here are a few blog post ideas for a travel blog:
The best time to see the Northern lights
A locals guide to Houston, Texas
6 best rustic Airbnb rentals in Cleveland, Ohio
The Ultimate Itinerary Planner for solo travel
Top 10 destinations in Europe for backpackers
The safest way to travel with kids
Romantic date ideas to do in Paris
12 budget-friendly hotels in Las Vegas
Grab your grub on the go: A Delectable Guide
5 ways to travel light with a large family
Best spots for sightseeing at Niagra Falls
Your guide to cozy dining in Mumbai, India
Most exhilarating rides at Disney World
A 3-day tour of Venice (perfect for couples)
Top 20 attractions in Barcelona
A Complete Guide for visiting Jamaica
10 tips for your trip to Indonesia
Most authentic pizza houses in Italy
Take a dive in Blue Hole, Belize
Top 10 scenic views in Ireland
Food Niche
The ever-popular food niche is something you might want to have a taste of.
See how I just did that?????
There is a heavy emphasis on superb photography which takes in lighting, photography tools, plating elements, among other things.
This entails the more technical side of blogging in the food niche.
The most fun part is narrowing down your niche, and finding something that you can make your own.
One of my favorite sub-niches is vegan food because you find so many creative dishes that look oh so good.
Vegan Richa is a vegan food blog that uses plants and transforms them into delicious meals.
Check them out here.
Blog post ideas for moms in the Food Niche
Check out a few of these blog post ideas if you're interested in the food niche:
Paleo recipes for beginners
Bake a perfect peach pie from scratch
20 delicious freezer meals you'll absolutely love
A hearty turkey meal for fall
Vegan tacos with a twist
Top 5 healthy desserts to make this season
Homemade chili cheese dogs for your next BBQ
10 ways to enjoy blue cheese
Christmas desserts you will savor
Cake recipes that you can make in a jiffy
Salad recipes kids will love
Vegan burger recipes
Quick and easy meals for busy moms
Vegan Shepherd's pie
Nut-free vegetarian pasta
The softest chocolate cookies you'll ever have
Add zest to your meals with this simple hack
Blueberry pops for hot summer days
Slamming peach cobbler your kids will rave about
Your complete guide to a perfect corn coconut soup
Fitness Niche
Another great niche to try is the fitness niche.
Apart from being high in demand, it's also quite a profitable niche as well.
The one downside to this is that you may have much more competition. My advice with this is that you try to narrow down your niche as best as possible.
People are always looking for fitness tips, so you're not out of luck.
If you're a mom who's into fitness, you could start a fitness blog about fun and easy fitness routines for hip moms.
This is an easy way to target an audience while still providing valuable content.
Sia from Diary of a Fit Mommy gives not only fitness tips, but also blogs about meal planning, postpartum, pregnancy, and travel.
Be sure to check out her blog.
Blog post ideas for moms in the Fitness Niche
5 reasons why you're not losing belly fat
Weekly workout schedule for working moms
Bridal Bootcamp the easy way
A simple meal plan guide
Squats that get you results
My favorite roller skating exercise routine
Gym, tan, running for sweats
How to tone muscle less painfully
8 ways to get rid of belly bloat fast
Hacks for eating deliciously healthy meals
A cardio workout your heart will love you for
3 simple relaxation techniques
7 exercises for a flatter tummy
Beach workout: summer edition
Crush your gym workout with this hack
The Ultimate Guide for losing love handles
Why you should be doing reverse lunges
How to avoid overeating this holiday
Are jumping jacks still a thing?
The 5 Best Ab exercises you need to know
Homeschooling Niche
As a homeschooling mom myself, I must say that I check out homeschooling blogs a lot.
I love finding homeschool deals, reviews about curriculum and creative ideas for teaching my son.
There are a variety of homeschooling blogs out there, all with different perspectives.
If you're in the homeschooling circle, you may have heard of Erica from Confessions of a homeschooler.
I absolutely love her blog and she sends lots of freebies to her subscribers (and yes I'm a subscriber).
Check out her blog if you're interested in learning tools for your kids.
You don't have to be a homeschooling mom or parent to use her resources.
Blog post ideas for moms in the Homeschooling Niche
How to homeschool as a working mom
Best homeschooling curriculums for reading
Smart scheduling plan for your homeschooling day
Nature activities kids can do on their own
Bedtime books to read at the end of a rough homeschool day
Creative Lego sets for gifted kids
Math made easy
The best hack for teaching kids about money
How to manage your day while homeschooling
10 best educational toys for toddlers
Printable lessons for high schoolers
5 reasons not to homeschool
How to make your own unit study
Homeschool room renovation
How to handle stress while homeschooling
Homeschool freebies you'll love
Ladybug Math maze game for kids
What to do when your child hates homeschooling
Best museums for learning History
How to homeschool different ages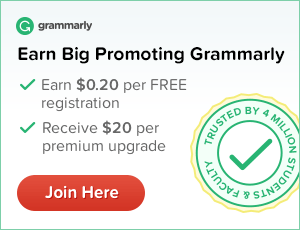 Beauty Niche
Stacie from The Makeup Obsessed Mom shares tips on beauty products and concentrates heavily on skincare.
She also features lifestyle topics such as décor, fashion, fitness, and health.
Be sure to check out her blog to get some inspiration.
Blog post ideas for moms in the Beauty Niche
Want glowing skin? Try this one hack
5 ways to get smoother skin
The best lipstick colors to wear this summer
Mascara palettes that you can't resist
How drinking more water can help your skin
My Sephora haul
Trying to combat dry skin? We've got your answer
Beauty gifts under $10
Look ten years younger with this one beauty routine
Five beauty gifts for mom's birthday
Why you need this new coconut face mask
Everything I use on my face, all-day wear
My nighttime routine
Is Bio-Oil worth the money?
Quick yet gorgeous makeup styles
The best sunscreen for babies (they're safe too)
How to do bold lips in fall
The one product I always carry in my makeup bag
My favorite eyeshadow palettes for summer
10 beauty essentials you need this spring
Finance/Money Niche
This is definitely one of the more lucrative niches that you can try out.
One main problem? It's very competitive. But don't let that get you down.
I think with a targeted audience who you connect with along with awesome content, you can get a headstart.
McKenzie from Moms Make Cents does it just right. She caters to helping moms make money online.
She also has some unique ideas that can help you make some quick bucks.
Blog post ideas for moms in the Money/Finance Niche
Budgeting for beginners
5 night jobs for stay at home moms
Flexible jobs you can try now
How to set up an Etsy shop and start earning money
Passive income ideas for college students
Earn cash while you sleep
10 apps that pay you to complete tasks
How to teach your kids to save money
The perfect side hustles for single moms
The best survey sites for easy cash
Money management tips for large families
How to pay off debt fast
30+ legitimate ways to make money online
Investment books for moms
Get paid to watch videos online
Budgeting without stress: Mommy edition
Best website for budding freelancers
Make $100 daily from proofreading
10 Mystery Shopping jobs that pay well
Make money as a dog-sitter
Homesteading Niche
If you love a fully self-sufficient lifestyle, the Homesteading Niche may be for you.
I love watching Homesteaders on YouTube raising animals, homeschooling, and just living a very free life.
Take Tiffany from Imperfectly Happy Homesteading. She offers lots of delicious-looking recipes, as well as tips on animal husbandry and gardening.
A lot of it does look fun, but it can be hard work.
Blog post ideas for moms in the Homesteading Niche
The right time to grow shade veggies
A pumpkin spice pie your family will gobble up
10 signs you have a mature garden
How to successfully grow radishes
Why you should soak beans before planting
How to make homemade raspberry jam
DIY garden beds that won't break the bank
Fun gardening activities for kids
The homesteaders guide to herbs
Planting and preserving garlic: A Foolproof Guide
Top 10 pressure cookers for home cooks
Easiest animals to raise on a homestead
8 benefits of essential oils
Landscaping ideas for beginners
Is Companion Planting still in?
Why I use organic fertilizers for gardening
How to start an indoor garden
Storing seeds safely for winter
Delicious tomato sauce recipe
How to grow an Apple tree
Lifestyle Niche
So lifestyle blogs have become a bit of a trending topic these days with some of the lifestyle bloggers themselves becoming instant celebrities.
Some of them have massive followings with fans who are looking to see every tidbit of their daily lives.
Lifestyle blogs cover a range of topics with an emphasis on one or two topics such as fashion, food, and even parenting and babies.
I must confess that I love reading a few lifestyle blogs when I'm not rangling my son.
One of my favorites is Camille Styles' lifestyle blog which features everything from decor to recipes and even entertaining.
Her website layout is also very inviting and her content makes you want to come back for more.
Here are a few lifestyle blog ideas to get your creative spark going.
Blog post ideas for moms in the Lifestyle Niche
Family outing to Disney world: our experience
Five awesome ways to have fun at the beach with kids
Summer outfits under $20
Why I joined a CrossFit class and is it helping?
Vegan Cajun Beyond Meat recipe: your family will love it
10 fun backyard activities for kids to enjoy
Forever 21 Haul: kids edition
5 reasons why I love Netflix
This pizza recipe is everything: try it now
Great date night ideas when staying in
15 classic bedtime stories we love to read
How to entertain guests on short notice
The best places for your next road trip
6 ways to eat rigatoni and not feel guilty
The ultimate winter playlist to kick the blues
The perfect makeup face for summer
Cool down with these 9 healthy juices
How to plan the perfect summer vacation
Get your house to sparkle in minutes
A simple hack for budgeting family expenses right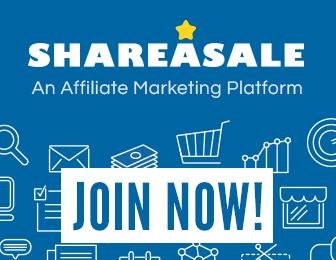 Craft Niche
Bloggers with an eye (and hands) for creativity leads us to our final niche – Crafts.
One example of a super-popular craft blog is A Beautiful Mess.
It was started by two sisters and has evolved into a full brand.
Take a look at their creative genius here.
Blog post ideas for moms in the Craft Niche
Create colorful decoupage cups
Animal paper crafts for kids
How to make Paper-Mache crafts
Fun ways to craft newspapers
How to make origami birds
Cute knit designs for dolls
Paper flower tissue flowers
A Guide to sewing kits
Natural DIY bird feeder
Best places to find an online crafts class
Natural dyes for your next DIY project
Pastel-colored flower pot designs
Create a cozy knitted blanket from scratch
10 Cartoon inspired Stitch patterns
Cute kite crafts for kids
Your complete Guide to origami crafts
How to crochet for the (clumsy) beginner
Girly stickers crafts
Baby shoe crotchet craft for moms
20 simple DIY gift ideas
Keep your readers happy
Yay! We're at the end! These are some of the best blog post ideas for moms that should keep you busy for some time.
While you do have great ideas, you will still have to write for your readers.
By this, I mean writing content that will benefit them.
Always give them a reason to keep reading and remember to keep your personality alive when you're writing.
It's also a great idea to think about pushing traffic to your website.
What would be the best channel to market your content on? Is your target audience going to be using this channel often?
These are just a few points to think about while narrowing down your niche or getting your content out there.
I hope that this post was super helpful for you.
Drop me some comments on your chosen blog niche or if you're just thinking of one. I'd love to hear them!
If you liked this post, please PIN it for later!❤️️????