This post may include affiliate links.

I'm a housewife! There, I said it.
And I'm proud of that title.
When I decided to leave my soul-sucking 9-5 job, not everyone in my family thought it was a great idea.
For me though, it was the start of my life of freedom. I was ready to join the other stay-at-home moms working from home.
It was while I was at home, that I started thinking about lucrative business ideas for housewives like myself to create and be successful.
But I didn't know where to start, or how to go about it.
That's when I did my research and found out about the fantastic home-based business ideas for moms who want to stay at home with their kids.
Have you ever wondered which business is best for housewives?
Or how can a housewife earn enough to cover household expenses, bills, schooling, and more?
Not every mom wants to start a small business at home, so there are several other business ideas for housewives and moms to do outside the home. 
And while there are plenty of good business ideas out there, the ones on this list are ideal for moms.
So if you're interested in learning about the best startup business ideas for moms with low investment, let's get to the list!
Please share the ❤️️ and PIN this for later!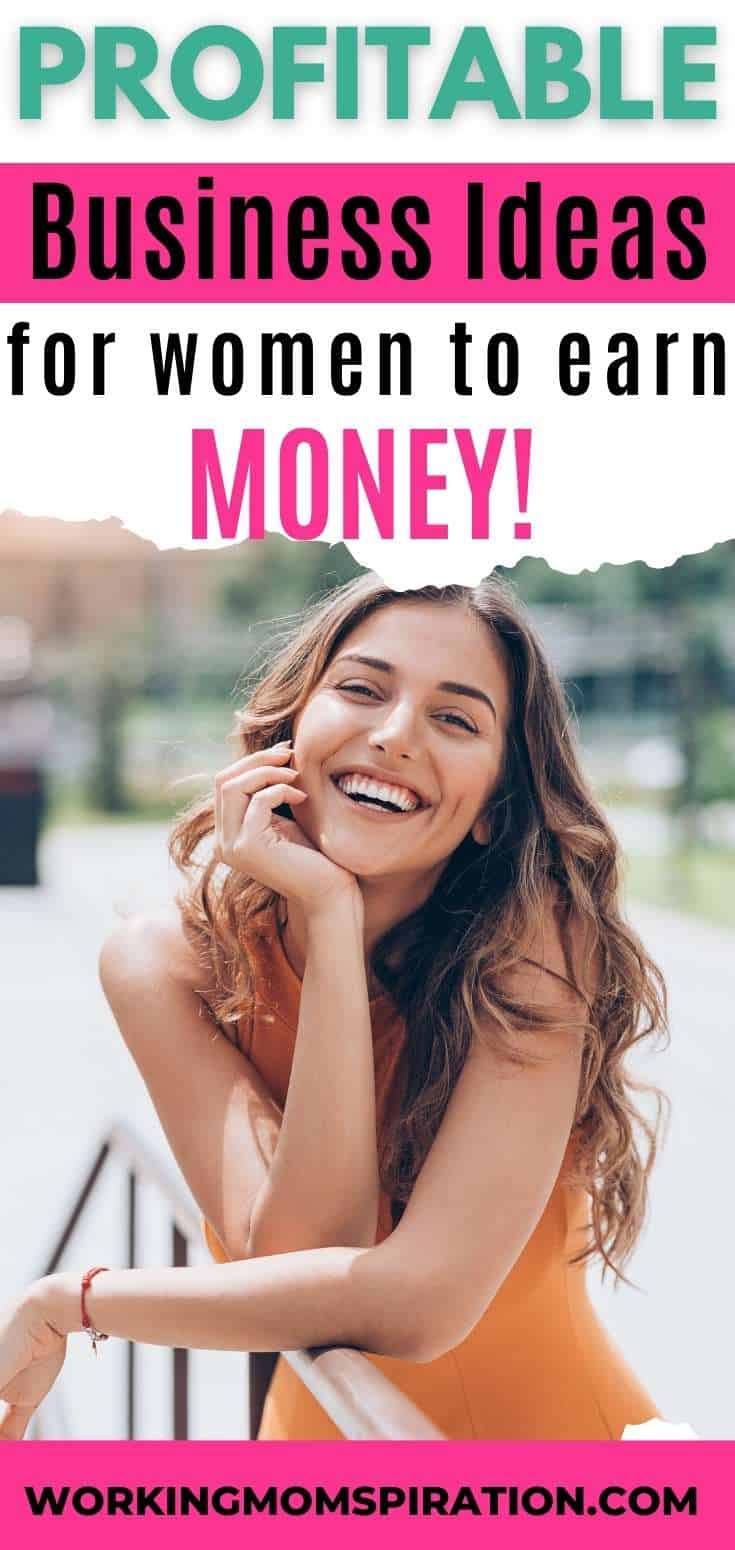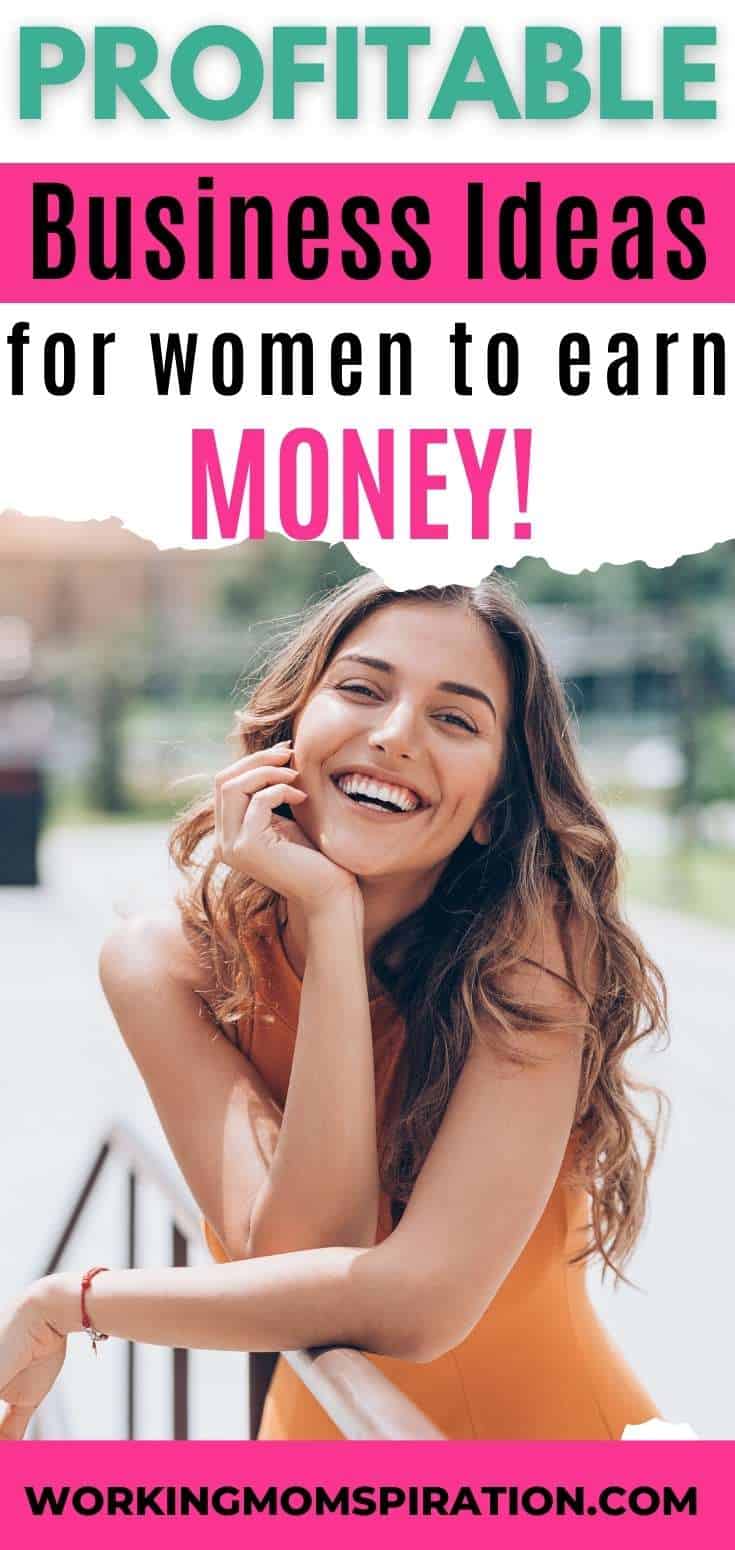 Best Online Business for Housewives
1. Blogging Business
Do you want to know why this is the number one business idea for housewives on this list? Because I do it and I absolutely love it!
With blogging, I am able to hop on my laptop and work anywhere I want! At first, I really didn't think it was possible, but after earning money, I was hooked. 
Blogging doesn't require any special skills to get started, but you do need to have an interest in research and writing.
Are you a mom who would like to start her own blog and earn money online? You can learn how to create a blog from scratch and make money passively!
It's a low-investment business idea where you can pay as little as 3.95 a month – if you pay for 3 years upfront. 
I was able to use some money I had saved to start my blog, and trust me, it has paid off! If I can do it, you definitely can. 
You can make money blogging in a variety of ways such as:
Ads
Affiliate marketing
Sponsorships
Courses
It does take some work when you just start a blog, but it gets easier over time This is one of my recent earnings from an affiliate program I joined:


If you want to make money blogging, try signing up with Bluehost as your hosting provider and purchase a domain name from Namecheap.
2. Affiliate Marketing 
Even though I make money using affiliate marketing with my blog, you might not be interested to start a blog just yet.
However, affiliate marketing can be done without a blog, even though it may not be as easy.
Affiliate marketing involves promoting products online to potential customers. When customers click on the link and make a purchase, you earn a commission.
It's as easy as that!
The hardest part is getting people to find your affiliate links. 
The best way to get people to click on your links is by placing them where people can find them.
Some affiliate marketers use Click Funnels or Lead Pages, but this might be too expensive for someone just starting out.
What I can recommend is using MailerLite. This is an email marketing platform that provides landing pages. You can sign up for free for up to 1000 subscribers.
Try signing up with MailerLite and using their free landing page templates to add your affiliate products. 
Once you have enough money, you can upgrade your account. Here are 13 affiliate programs to get started with now!
3. Graphic Design Business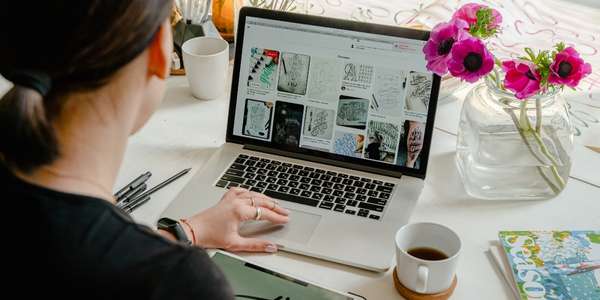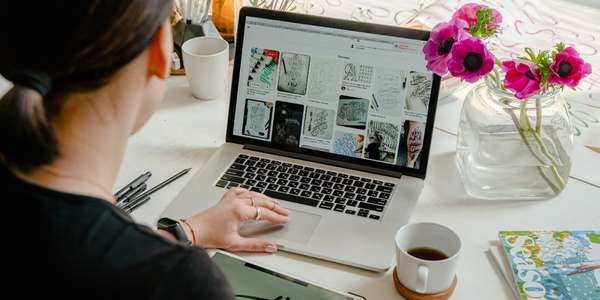 Are you good at design? You could start a graphic design business online and earn money using your skill. As a Graphic designer, you could create and sell digital items such as:
Logos
Icons
Website templates
UI Kits
This is just a small list of items to sell online as a graphic designer.
If you perform your own research, you will find hundreds of other things to sell! Did you know that the best-paid graphic designers earn around $71,000 a year?
You could make more if you decide to set up a graphic design business and market to clients. An excellent place to build your portfolio is with Fiverr.
It's completely free to sign up and you can earn money and gain some experience before launching your business. 
4. Proofreading Business
Are you good at correcting errors and spotting mistakes?
If you also enjoy reading, you could start working as a proofreader online and eventually start your own proofreading business.
Proofreading is a great option for women who want to create a small-scale business and work remotely.
Proofreading isn't really hard work, but it does have a learning curve.
At the moment, most proofreaders earn up to $63,000 each month! Think about what you could make in a single year with a proofreading business!
Caitlyn Pyle earns $43,000 each year with her proofreading business – working PART-TIME!
She provides a free workshop to budding proofreaders who would like to turn their freelance job into full-time income.
If she can start this business, so can you. It's one of the best business ideas for stay-at-home moms, housewives, or any working mom who wants to try a slow-paced business.
5. Amazon FBA Business
There are thousands of people who sell products online and this is something that you could do in your own business.
Amazon FBA is a service that allows you to ship products to customers without stocking your own inventory.
In essence, Amazon ships to your customers using their fulfillment centers and handles the customer service too.
Get started by signing up for an account with Amazon and get approved.
Secondly, you'll need to source your products from trusted companies and then ship the products to Amazon.
It's like having an online store without dealing with the hectic nature of production.
This is probably one of the most profitable business ideas for moms to start because there is no need to spend money on storage space.
Also, you can source quality products in bulk for a relatively low price from some manufacturers.
However, you'll need to think about your profit margin and still price your products reasonably.
Check out the program on the Amazon FBA website.
 Easy Business Ideas for Housewives
6. Freelance Writing Business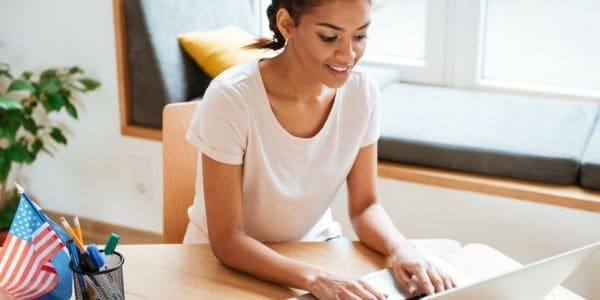 Want to know another great business idea that has a huge demand?
It's freelance writing!
This is a popular career choice for many people, because it's flexible, and pays really well.
Don't believe me? Freelance writers in the US can earn up to $583,536 annually. There are various ways to get paid as a freelance writer depending on what you prefer to write about.
For example, some writers only do technical writing which involves topics on software and instructional guides.
You may, however, prefer to do ghostwriting, travel writing, SEO consulting or writing, blog post writing, or academic writing.
To boost your income as a writer, try taking online courses to give you a competitive edge.
7. Start an Etsy Shop
Would you like to start an online shop and earn a passive income?
Starting an Etsy shop is an excellent way for moms to make an extra income or transform it into a full-fledged business.
A 2021 study showed that Etsy has 81.9 million active users which has no doubt increased since then.
You have the potential to create a 6-figure business like this mom did, by finding an underserved niche and selling valuable products that customers will appreciate.
What I love about Etsy is that you can sell handmade, Print On Demand, and even digital products on the platform.
There is no monthly subscription to sell on Etsy, but instead, a listing fee for each product added to the marketplace.
8. Pinterest Management Business
I used Pinterest when I started this blog and many bloggers like myself get traffic from Pinterest.
Pinterest is a type of search engine used by customers who look for things like recipes, games, and Christmas ideas online.
The pins on Pinterest usually lead them to a website where they purchase products or get information.
This is why bloggers love Pinterest – because they get free traffic.
As a Pinterest manager, you can help your clients get traffic from the platform, and increase their revenue over time.
A simple course can teach you all you need to know about Pinterest marketing and how to help clients. Some of these tasks include:
Creating 'clickable' pins
Optimizing boards and pins with keywords
Tracking analytics
Analyzing trends
If you'd like to get into the digital marketing field and enter an unsaturated field, find out how to become a Pinterest Manager and work online.
9. Life Coach Business
Another great way to make money online as a housewife is by creating a coaching business.
Coaching is an excellent option for anyone with knowledge on a particular topic who also loves helping people.
As a life coach, your responsibility will be to help individuals with personal development, breaking negative habits, and achieving specific goals.
If you have a knack for organization, this is a plus, because guiding your client in prioritizing their tasks is essential.
Learn how to get started as a life coach to start your own coaching business!
10. Tutoring Business
Have you ever had a dream of educating young minds? Tutoring is a great way to make money online whether you're a housewife, student, or just someone who wants a side hustle.
There are plenty of students across the US and even the globe, who need help with certain subjects.
This includes Math, Science, Music, and more.
There are some parents who do not speak English and make it a requirement for their own children to learn the language so that they have greater opportunities.
A tutoring business is an ideal way to meet the needs of students who need help while earning a steady income. 
Before stepping out on the venture, you can start working with online tutoring companies to better understand the process:
 For your business, you can offer online classes to different age groups.
Small Business Ideas for Housewives
11. Dog Treat Business
Ever thought about baking dog treats and turning it into a business? Probably not, but it's a lucrative hustle that even this dog owner earns thousands from!
That's because some dog parents treat their pets like family and want them to live the healthiest and longest life possible.
They will pay top dollar to have the most delicious and healthy treats for their pets.
You can profit from this type of business and run it from the comfort of your own home.
There are various types of treats you could sell that help with disorders dogs may have. Here are some simple dog treat recipes to give you a basic idea of what you can make. 
Because state regulations differ, you will need to review the licenses necessary to run a dog treat business from home. 
12. Baby Equipment Rental Business
Another great business idea for working moms is a Baby Equipment rental business.
When families go on vacation, it can be difficult to travel with necessities like trollers or car seats.
But wouldn't it be great for them to just rent the baby gear temporarily once they arrive at their vacation spot? 
That's where YOU come in! If you live in an area that has a lot of tourists or travelers, you could make a lot of money with a baby gear rental business. 
Get started by using your own equipment or by purchasing discounted gear from thrift stores. The best part is that you don't need to start your business from scratch.
BabyQuip is a company that will help you with renting out gear, setting up marketing, and guiding you in your startup. 
They have a $200 startup fee for those who want to partner with them. Sign up if you're interested. 
13. Photography Business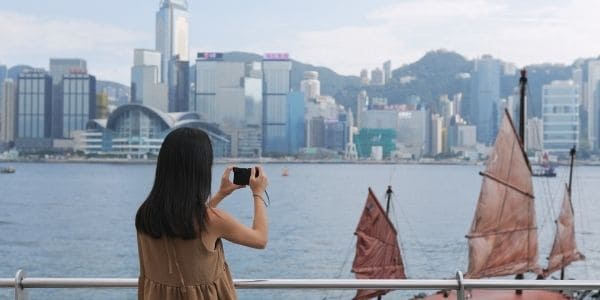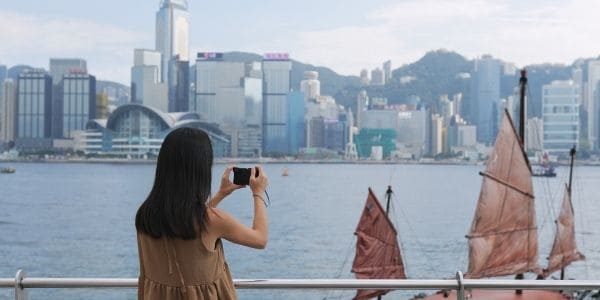 Are you handy with a camera? If you have some excellent photography skills, you could start your own photography business. 
The best way to start off is by finding clients on Fiverr and Upwork and then showcasing your portfolio using a free online platform or a blog. 
To maintain a level of professionalism, it's best to invest in quality equipment. Some of the best cameras can be found on Amazon which I'm sure you've used at least once. 
To get your name out there, do a little freelance and sell your photos to places like:
14. YouTube Channel
This has become one of the top ways that content creators are making money online.
If you use YouTube, you'll see millions of videos, many of them belonging to stay-at-home moms who are earning by sharing tips online. 
Do you have anything skills that you could use on YouTube?
There are topics like homeschooling, finance, lifestyle, online business, book reviews, and more.
You don't need anything to start on YouTube apart from recording equipment, and many popular YouTubers used their phones when they just started on the platform. 
Learn more about how to make money with Youtube.
15. Interior Decorating Business
Is the happiest time of your life centered around decorating your home (or someone else's)?
Changing decor can be a fun activity, especially when decorating for different seasons. But have you ever thought about an interior design business?
Yes! You can create a gorgeous home interior for clients and earn money doing it.
As an interior decorator, you will have to decide on a specific design style, create a business name, build a website and display your projects.
Interior design is a largely visual business, so having a portfolio is essential.
The best way to get your first clients is to ask friends and family to accept your services for free and use them as testimonials. 
This helpful post provides helpful tips on becoming an interior designer.
 Stay at Home Business Ideas for Moms
16. Amazon KDP Business
This is one of my favorite side hustles because I've been successful at it and it's also really fun. If you enjoy creating digital products, then you'll love it too!
Amazon KDP is an online platform that allows anyone to create books and sell them online.
It's been around for a long time but has recently gained more popularity.
I actually started my own KDP business using only free tools and you can do the same.
However, if you think it's something for you, I recommend purchasing tools like Book Bolt, Tangent Templates, and Publisher Rocket to help you earn money faster.
These tools help you with keyword research and resources to design quality books.
Find out how to create low-content books with Amazon and start a passive income business. 
17. Child Care Services
This is great for moms who don't mind having a large brood around and managing several tasks throughout the day.
It's an operation that moms can start at home once they have a relatively large space to manage daily duties. 
Instead of just making extra money as some side jobs do, an at-home childcare business or daycare center can create a full income if done correctly.
There are startup costs for this business, which is not everyone's cup of tea. 
Also, be sure to review the requirements for opening a childcare business in your state with the Department of Children and Family Services. 
18. Virtual Assistant Business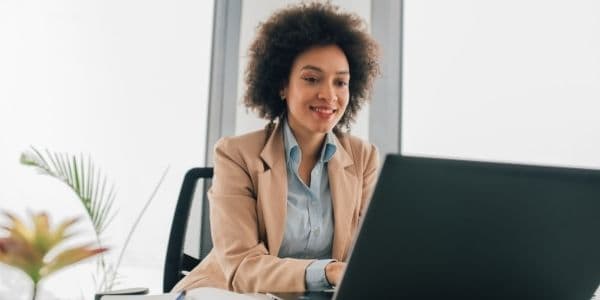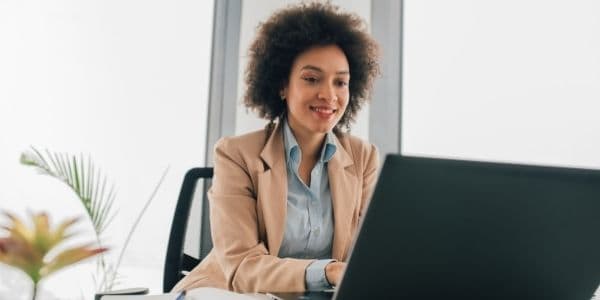 Virtual Assitant jobs are some of the most popular across the globe. Part of the reason may be the flexibility and remote nature of the job.
There are several ways to earn money as a Virtual Assitant because they do so much! On a daily basis, you may cover tasks like:
Making and answering calls
Monitoring emails
Preparing reports
Researching content
Transcribing documents
Email marketing
Making appointments
Not everyone enjoys tasks like this, but if you do, a virtual assistant business might be right up your alley.
The best part is that you can work from home with your kids and never commute! It's good to have a quiet workspace for meetings. 
If you'd like an easy way to start your own virtual assistant business, this workshop will guide you through the process and provide useful resources. 
19 Pet-Sitting Business
Pet-sitting can be a profitable business for moms, especially those who want to be at home with their kids and furbabies!
This is not a business for people who hate a lot of activity, as pet sitting will have you doing a LOT of chores.
Not only will you be watching pets all day, but you will also have to walk, feed, groom, and play with them. 
As a business owner, you will need to go through the process of licensing your business and deciding on how to collect payment based on the services you provide. 
Here are some pros and cons of starting a pet sitting business before you take the plunge. 
20. Printables Business
If you're a fan of printables, then you know how valuable they can be for organizing your life. I've used them to help me keep track of to-dos and they've been really helpful.
Selling printables has become a profitable online business for some who have tried it. 
Before you start your business, think about the audience you will serve and ask yourself questions like:
Will this be helpful to my customers?
Is this going to create value?
Will this bring a new element that has not yet been offered?
You will need to decide on a niche, customer segment, price range, perform marketing and choose a platform to sell on.
Would you like to sell fitness trackers to the health-conscious, activity sheets to busy moms, or educational wall art to teachers?
Will you sell on Etsy, or create your own store? Decide on these questions with a business plan in mind before launching a product. 
Here are 40 digital product ideas to create and sell online. Some of these can also be made using Canva!
More Small Business Ideas for Housewives
21. Laundry Business
No one really loves doing laundry, but it's a necessary chore. Would you like to earn money doing laundry for other people?
You could start your own laundry business by partnering with a company called Laundry Care. This company operates in select states across the US and allows you to earn money from using your washing machine. 
The upfront cost of this business is a $30 supply kit that includes supplies for washing laundry. Check out their website for more details. 
22. Gardening Business
This kind of business is great for someone who loves to garden and beautify a landscape. A bare lawn can be transformed into a botanical wonder with the right skills. 
What is it that you're good at? Could it be:
Landscaping
Companion Planting
Lawn Care
Planting and caring for crops
To have a successful gardening business, purchasing quality gardening equipment is essential. Also, you will need to create a budget and decide on much to charge clients.
23. Food Delivery Business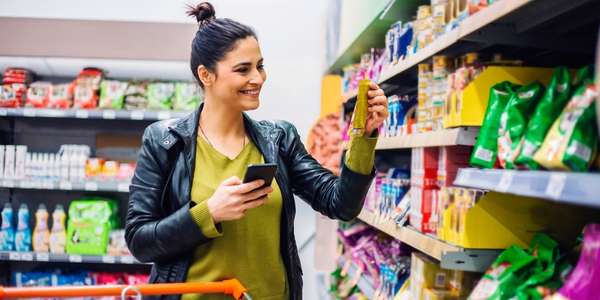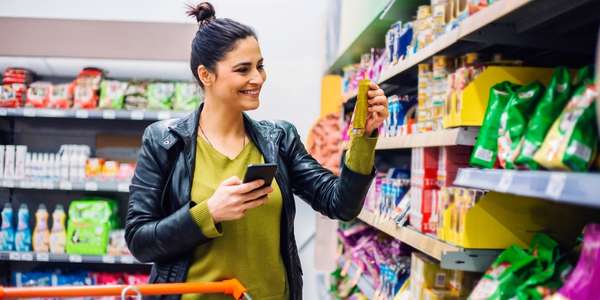 Food delivery might be a larger-scale business than some of the other options on this list, but it's doable.
It's very similar to a catering business but on a smaller scale. To get started, think about how to acquire kitchen space, equipment like a freezer, utensils, food processors, and more.
To deliver food, you will need to have a delivery vehicle. 
You will also need money upfront to purchase food products, hire a team if necessary and use a platform to receive orders. 
24. Blog Flipping Business
You may have heard about house flipping, but you may not know about blog flipping.
Blog flipping involves starting a blog from scratch, getting it optimized with blog posts, and then selling it for a profit.
Some bloggers make thousands from selling blogs because they are really high value. 
A blog brings passive income, so people are willing to pay top dollar for it. If you become successful at creating your own blog, blog flipping could become a long-term business for you.
For more information on how to build and flip blogs, check out Income School. 
25. Dropshipping Business
Another business that involves selling your own products is dropshipping. This is a business model where you sell products online, but you do NONE of the shipping.
The dropshipping company ships the products directly to the customer without you ever having to keep any inventory.
What you will do, however, is source your products from manufacturers and market your products.
This course gives you the information you need about dropshipping. 
26. Beauty Consulting Business
If you have any knowledge about makeup, skincare, or beauty, you could become a beauty consultant.
This is something you could do online or in person. As a beauty consultant, you will need to be understanding and non-judgmental when dealing with individuals who may have self-esteem issues. 
A day-to-day operation of your business may include: 
Meeting with clients
Discussing beauty regimens
Discover any specific problems 
Deliver suitable recommendations
Maintain records of treatment
One of the best ways to get started is to take an online course to teach you about beauty secrets and tips, treatments for skin disorders, skincare routines, and more.
Other ways to earn money as a beauty consultant include opening a beauty parlor, creating video tutorials, or selling beauty regimens online.
27. Bakery Business
Can you bake decadent treats? I mean the type of stuff that makes your family and friends keep coming back.
I for one love some delicious muffins from time to time especially the ones with frosting. There is a huge opportunity for you to make money from your own baked goods especially if you want to do it at home.
There are different types of baking businesses to choose from including: 
Healthy baked treats
Pastries
Cakes
Donuts
Pies
As with all food-related businesses, you will need to obtain a license to start operating. 
28. Soap-Making Business
Would you like to turn a hobby into a profitable business venture? Soap-making is something anyone can do with just a little training and knowledge. There are even YouTube videos that will show you how to create soap. 
Your soaps can have different, shapes, textures, colors, and scents.
This will require purchasing molds and raw materials for unique products. Find out how to get started with your soap business here. 
29. Candle-Making Business
Another creative business for moms to start at home is a candle business. Candles are great gifts for the holidays and make excellent decor items. I especially love the scented ones and the cozy feel they give during fall. 
Homemade candles are really popular now and by creating a unique product, your candle business could really take off.
A candle business is great because of the low investment, the popularity, and the variety you can create.
There are a number of resources needed to start a candle business, so do thorough research before starting. 
 30. Wedding Planning Business
Do you think that you could successfully manage a wedding planning business?
It can be a very high stress-job and you'll need to be good at organizing, coordinating, and definitely have patience. It can be fun if you enjoy this type of business.
Wedding planners can offer different services so it's best to create a name around your business.
This might help with brand identity and you could land more clients.  Learn more about how to start a wedding planning business today. 
Extra Income Ideas for Housewives and Moms
Take Surveys
This is will not make you rich, but it can give you a little extra money each day. Try taking online surveys during your work break or while relaxing at home. A few legitimate survey sites to try include:
Here are 40 survey sites that give you a little more extra cash each week!
2. Get Cashback
Who doesn't like cash back? When you make purchases at select retailers you can get cashback – so it's as if you never spent anything at all!
Get cashback with the following sites:
3. Deliver Groceries
This is something you could do on the weekend or in your spare time. If you have a car or bicycle, you could deliver groceries for DoorDash.
A more cost-effective is to walk and make deliveries.
You can also shop for customers using Instacart. 
4. Answer Expert Questions
Do you have a special skill that you could share with people? Use the platform JustAnswer to answer questions on topics such as:
Research
Medicine
Plumbing
Tech
Sign up now to start earning between $2000 – $7,000 a month!
5. Share Your Internet
An easy passive income side hustle for moms is sharing the internet using Honeygain.
It's easy to sign up with the online platform and share your bandwidth with users in other parts of the world.
Honeygain is completely free and you can create your account and start earning money online. 
Share your internet connection and earn money with Honeygain!
Ideal Work From Home Ideas for Housewives
It can be a struggle to find legitimate business ideas to do from home or as a startup.
I came across the same issues when I was on the search for lucrative business ideas that could bring me passive income.
What I can recommend for moms, is to review trusted online portals that provide business ideas that are trusted and tested.
However, the mentions on this list are some of the best ideas for housewives to make money long-term.
If You Liked This Post, Please Pin It For Later!❤️️????