This post may include affiliate links.
Do you have a favorite hobby or pastime?
Would you like to make money from it? Well, if you love knitting, this is the perfect opportunity to make money doing something that you love!
Due to the rise of handmade and sustainable movements, there is a growing demand for unique and high-quality knitwear.
Creating knitted items and selling them in some way or another, could become a fantastic side hustle for the seasoned knitter or beginner.
If you would like to learn how to make money knitting, this post will show you how!
There are soooo many ways to turn your passion for knitting into a lucrative business I'll go into just a few that you can start right now. 
Knitting can be a rewarding and profitable endeavor, and I'm excited to share some insights with you. 
So, grab your needles and yarn, and let's get started on this exciting journey of turning your hobby into a thriving business.
Is It Possible to Make Money from Knitting?
Yes, it is possible to make money from knitting! There are several ways to turn your passion for knitting into a profitable business or side hustle.
This will depend on the type of business you create, how you promote your business, and the target market. When deciding on a particular way to make money from knitting, these factors should be considered. 
PIN IT!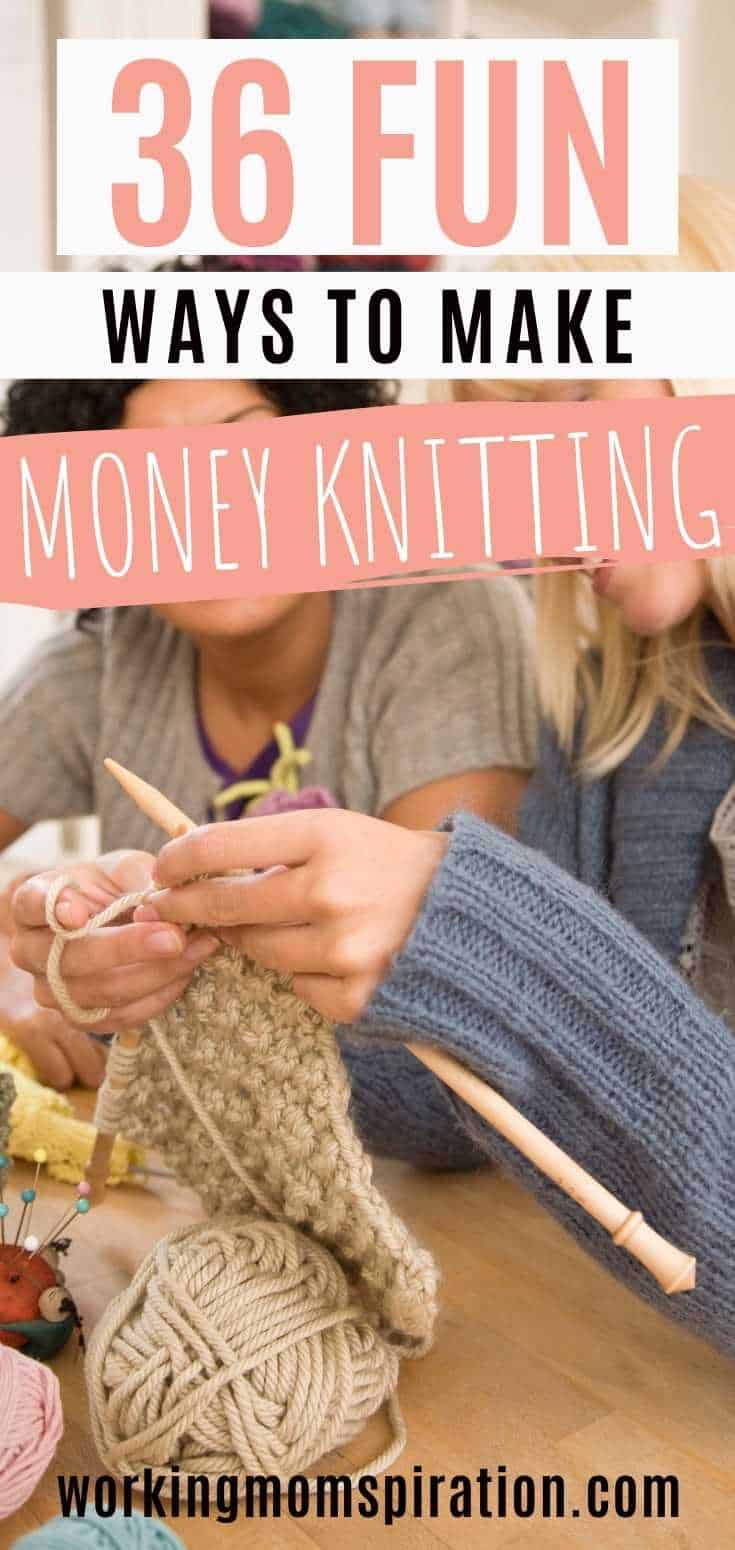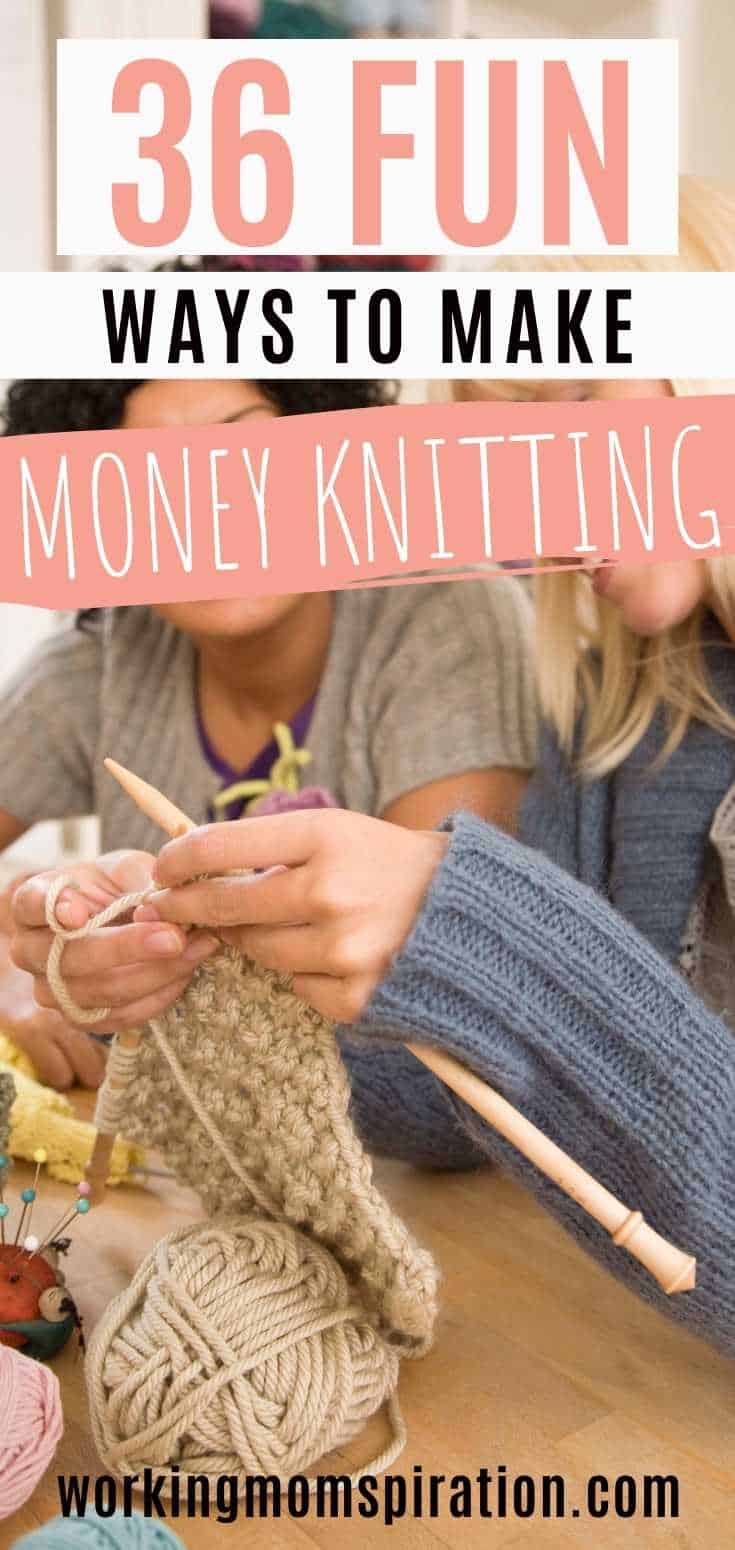 How to Make Money Knitting
1. Sell Knitted Products on Etsy 
If you're passionate about knitting and looking to turn your hobby into a business, selling knitted items on Etsy is a great option to consider. 
Etsy is a popular online marketplace where people can buy and sell handmade, vintage, and unique items. It's a great platform for creative entrepreneurs who want to reach a larger audience and turn their passion into a profitable business.
To get started, you'll need to create an Etsy shop and list your knitted items. Be sure to take high-quality photos that showcase your products in the best possible light. 
Every successful Etsy seller knows how quality photos make great conversions.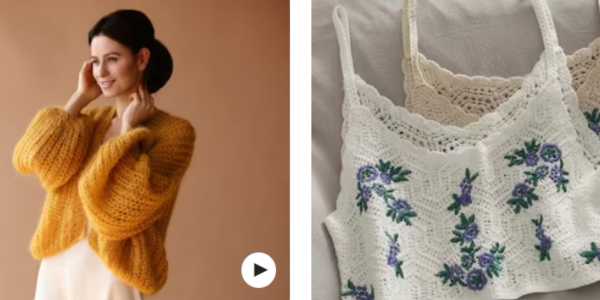 Also writing detailed descriptions is also important because customers will want to know how to use the product and what it's all about. 
One of the great things about selling knitted items on Etsy is there are millions of people voting on the platform each month.
So, I recommend doing niche research, keyword research, and most of all, your competition.
You can then create listings for your knitted items and promote your products using ads to get a head start.
This business owner makes $1 million dollars selling her own handmade items on Etsy.
2. Custom Knitting Services for Customers
If you're looking for a way to personalize your wardrobe or gift something special to a loved one, custom knitting services might just be the answer you're looking for. With the popularity of knitting on the rise, more and more people are discovering the joy of wearing or gifting handmade items.
Custom knitting services offer a unique opportunity to create something truly one-of-a-kind. From scarves and hats to sweaters and blankets, the possibilities are endless. You can choose the yarn, the pattern, and the size, creating a piece that perfectly suits your style or the recipients.
One of the biggest advantages of custom knitting services is the ability to have a piece tailored to your exact measurements. This means that you can have a sweater or other custom-made garment and earn cash for each item created. 
Want more ideas? Here are a few more items you can knit for clients:
Mittens
Gloves
Headbands
Ear warmers
Cowls
Shawls
Ponchos
Leg warmers
Socks
Slippers
Baby booties
Baby hats
Baby blankets
Dishcloths
Pot holders
Coasters
Pillow covers
Throws
3. Sell Knitting Patterns Online
Ever thought of selling knitting patterns?
For those new to the hobby, knitting patterns are sets of instructions that guide knitters through the process of creating a particular knitted item, such as a scarf, hat, or sweater.
 They typically include information on the materials needed (such as the type and weight of yarn), the needle size required, and the gauge or tension needed to achieve the desired size and appearance of the finished item.
Customers love them because they provide easy step-by-step tutorials on creating items that they otherwise couldn't make on their own.
Take this Very Berry Cardigan for example.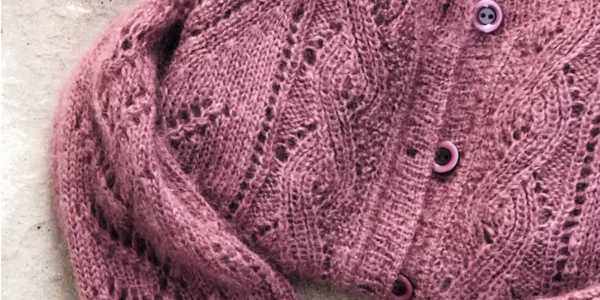 The knitting pattern sells for $7.35 and one customer mentioned,
 I'm still working on the pattern, but I love how it looks so far. I was skeptical about the puffy sleeves, but they are really fun. This is my second pattern from ElKrafto. My first pattern was the Nicolas sweater. That pattern was very detailed and easy to follow, and the final sweater is beautiful.
You can take advantage of this passive income stream by creating and selling knitting patterns, as there is a wide customer base for these types of projects. 
4. Host Knitting Workshops
Some people are better at teaching than others, and if you're one of those people, you should probably consider hosting a knitting workshop or class. 
This could be done online or in person! 
First, decide on the type of workshop or class you'd like to do. You could do a beginner's class, or teach a specific technique.
Another idea is hosting a class on creating different knitted products such as socks or hats. You could also teach knitters how to create a knitting business and make money.
When setting up your class it's essential that you know your target audience as this will help guide you on the material you'll teach throughout the workshop.
While you can teach physical workshops, I personally think it's a better idea to do this online where you'll have a greater reach.
Advertise your class on social media and use Facebook ads to get more customers. 
5. Start a Knitting Blog
Unlike what many folks say, blogging definitely isn't dead!
It's still a fantastic way to make money and earn passive income. 
If you'd like to add a side hustle to your business, creating a knitting blog could be a great idea.
With a kitting blog, you can do many things for your audience such as:
Provide tutorials
Write How-to guides
Write about knitting as an art
Explain the history of knitting
To get started, choose your niche, which could be about Knitting techniques for example. Start providing helpful content and become an authority in your niche. 
Be sure to add videos and images for added value and build your audience through networking.
You can monetize your blog with:
Ads
Affiliate marketing
Selling knitting patterns
Memberships
Sponsored content
It does take a bit of time to build your blog, but it can earn you a 6-figure income in time.
This couple earns $500,000 annually with their own blog!
6. Offer Knitting Tutorials on YouTube
I love scrolling through YouTube, but to be honest, it can really get in the way of my productivity.
What about you? Is it an app you use often?
Many people use it daily and that's one of the major reasons why content creators are using the platform to make money.
Because YouTube is a visual platform, creating knitting tutorials could make you some real cash.
I'd recommend using a tool like TubeBuddy to optimize videos and do research.
Make sure you purchase quality materials when creating your tutorials and provide helpful information to your audience.
You can make money with your YouTube channel through ads and even affiliate marketing.
7. Sell Knitted Items at Local Craft Fairs 
Selling your knitted items at local craft fairs can be a great way to make money and build connections within your local community.
For greater success at a craft fair, it's important to prepare in advance. This includes creating a variety of handmade items to sell and setting prices for your items that reflect the cost of materials and your time while remaining competitive with similar items at the fair.
To get the best results for your products, research local craft fairs and markets in your area, and reach out to organizers to inquire about booth fees and requirements.
Deciding on the type of knitted items you'll be selling is also a good idea.
Will you be selling knitted gloves only or a range of knitted items?
This will help you know just how to display your products for customers.
To earn more cash at craft fairs having an attractive and eye-catching display for your knitted items will be necessary. To add more value you can use props and signage to showcase your work. 
Consider adding small details like tags with care instructions and your contact information.
Be aware that customers are interested in not only the merchandise but the person selling it. Try to be friendly and approachable with potential customers, and be prepared to answer questions about your knitting process and the materials used in your items.
 You can also offer to take custom orders for specific items or colors.
8. Sell Knitting Supplies for Extra Money
You might not have thought about this side hustle idea, but selling knitting supplies to customers could definitely work.
That's because the demand for knitting supplies is high, as more people take up the hobby or pursue it as a career.
 With the rise of e-commerce platforms, for example, it is now easier than ever to start selling your knitting supplies online.
As with every business, implementing a business plan will help you to implement strategies to sell your products.
 It's important to choose products that you're knowledgeable and passionate about. This will enable you to provide expert advice to your customers and create a following of loyal customers who trust your recommendations.
What kind of products can you sell?
You could try:
Yarn
Knitting needles
Crochet hooks
Stitch markers
Row counters
Tape measures
Scissors
Crochet patterns
Circular knitting needles
Double-pointed knitting needles
Once you decide to sell in your own store, you should determine your target audience. 
Who will you sell to? 
Is it beginners, experienced knitters, or specialized niche markets like baby items or eco-friendly materials?
 Knowing your target audience will help you create a marketing strategy that speaks directly to them and meets their unique needs.
Source your products from reputable wholesalers, manufacturers, or distributors.
 You can also consider creating your own products or designs to sell. When setting your prices, consider the cost of materials, shipping, and other overhead expenses, while remaining competitive with similar items on the market.
9. Create a Knitting-Themed Subscription Box Service
A fun and unique way to make money knitting is to create and sell a knitting-themed subscription box.
 A subscription box service is a recurring delivery of curated items to subscribers who pay a monthly fee for the service. A lot of people enjoy purchasing subscription boxes, so the knitting niche is a perfect opportunity to create a successful business.
What could you include in your subscription box you ask?
Items like:
Yarn – Choose high-quality yarns that align with your niche, whether it's eco-friendly, luxury, or beginner-friendly.
Knitting patterns – Include patterns that align with your niche and level of difficulty, from beginner to advanced.
Knitting needles – Choose needles that are appropriate for the included patterns and yarns, such as circular, double-pointed, or straight needles.
Notions – Include accessories such as stitch markers, row counters, tape measures, scissors, and darning needles.
Exclusive designs – Consider creating your own knitting patterns or designs to include in your box, providing subscribers with exclusive items.
Treats – Add a little something extra, such as tea bags, candy, or other small treats that align with your brand's aesthetics.
Instructional materials – Provide subscribers with additional resources such as knitting guides, tutorials, or access to online classes.
Accessories – Include items such as project bags, stitch holders, or blocking mats that can enhance the knitting experience.
Personalized touches – Add hand-written notes or custom stickers to make your subscribers feel appreciated and connected to your brand.
Surprise items – Add a surprise item, such as a knitting-related gift or a sneak peek of upcoming items, to keep subscribers excited and engaged.
Remember that packaging and branding are essential elements of your subscription box service. 
For customers to actually purchase your box, the packaging has to be visually appealing and align with your brand's aesthetics.
Get some ideas from other subscription services and make your own unique branding based on research.  
You should consider including personalized touches such as hand-written notes or custom stickers to make your subscribers feel appreciated and connected to your brand.
One of the best ways to sell your subscription box is using an e-commerce store like Shopify. 
This way, you'll have complete creative control over your business. 
10. Teach Kids Knitting on Outschool
Educators play an instrumental part in the lives of young children. 
You could earn money teaching kids how to craft through knitting while helping them develop valuable skills.
If you've never heard of it, Outschool is an online learning platform that connects students with experienced educators from around the world, providing a safe and supportive environment for kids to learn and explore their interests.
When teaching kids to knit on Outschool, it's important to start with the basics and gradually build upon their skills.
One example is teaching them how to cast on and how to make the knit stitch. From there, you can move on to purling, increasing, decreasing, and other more advanced techniques.
It's also important to make knitting fun and engaging for kids. Incorporate games, stories, and creative projects that align with their interests and keep them motivated to learn.
 For example, you could have them knit a scarf for their favorite stuffed animal or create a patchwork blanket for a charity project.
Outschool allows you to offer both one-on-one sessions and group classes, allowing kids to learn at their own pace and interact with other students who share their passion for knitting.
If you're interested in earning on Outschool, check out the website today.
More Fun Ways to Make Money Knitting
11. Start a Knitting Podcast 
12. Sell Knitting-Themed Merchandise
13. Sell Knitted Items to local boutiques or shops
14. Create and Sell a Knitting E-book
15. Offer Knitting Services for Film Productions
16. Sell Knitting Items to Pet Owners
17. Sell knitted home decor items
18. Offer knitting services for fashion designers or clothing brands
19. Sell knitted baby items to parents
20. Offer knitting repair or alteration services for customers
21. Sell knitted items at local holiday markets or bazaars
22. Offer knitting services for people with disabilities or special needs
23. Sell knitted items for sports teams or fan clubs
24. Create and sell knitting-themed coloring books or journals
25. Offer knitting services for interior designers or home staging companies
26. Sell knitted items for outdoor enthusiasts
27. Offer knitting services for cosplay or costume designers
28. Sell knitted items for weddings or special events
30. Offer knitting services to retailers
31. Sell knitted items for foodies or culinary enthusiasts
32. Offer knitting services to fitness studios
33. Create and sell knitting-themed wall art or prints
34. Sell knitted items for musicians or music enthusiasts
35. Write for knitting websites
36. Sell Knitted Plush Toys
FAQ About Knitting
How Much Do Knitters Get Paid?
The amount of money knitters can make varies widely and depends on several factors, such as the type of work they do, their skill level, and their location.
Knitters who sell their handmade items can typically earn between $20 to $50 per hour or more, depending on the complexity of the project, the quality of the materials used, and the demand for their products.
 However, it's important to note that selling handmade items can be time-consuming, and it may take some time to build a customer base.
Selling knitting patterns can also be profitable, with some designers earning thousands of dollars per year from pattern sales. The amount of money earned from pattern sales depends on the popularity of the designer, the demand for their patterns, and the price point of the patterns.
What Knitted Items Sell Well?
These include but aren't limited to:
Scarves
Hats
Gloves/mittens
Sweaters/cardigans
Baby blankets
Baby hats
Baby booties
Socks
Headbands/ear warmers
Dishcloths
Kitchen towels
Coasters
Pot holders
Placemats
Pillow covers
Throws/afghans
Shawls
Ponchos
Cowls
Leg warmers
Fingerless gloves
Stuffed animals/toys
Tea cozies
Market bags
Tote bags
Slippers
Blanket scarves
Infinity scarves
Christmas stockings
Wine bottle covers
Can Knitting Be a Career?
Yes, knitting can be a career for some people. While it may not be a traditional career path, there are a variety of ways to make money through knitting, such as selling handmade items, selling knitting patterns, teaching knitting classes, and designing knitwear.
Some people may choose to make knitting their full-time career by starting their own business selling handmade items or offering knitting-related services, such as teaching, designing, or offering pattern testing services. Others may combine knitting with other skills, such as photography, writing, or graphic design, to create a career in a related field.
While making a living solely through knitting can be challenging, it is possible with dedication, hard work, and creativity. It's important to note that building a successful knitting career may take time, and there may be ups and downs along the way. However, for those who are passionate about knitting and have the skills and drive to succeed, it can be a fulfilling and rewarding career.
How to Make Money Knitting as a Side Hustle
So for all the crafters out here, knitting can be a lucrative side hustle if you have a passion for the craft and a desire to make some extra money. 
Look carefully at all the opportunities available, such as selling handmade items, offering knitting tutorials, or designing patterns, to turn your hobby into a source of income.
 It's basically limitless the number of ways you can earn money with your knitting hobby.
You can try one of these options or create various income streams with a number of them.
So put your skills to the test and see what you can earn!
PIN IT!