This post may include affiliate links.
Are you a fan of stickers? 
Do you love decorating your notebooks, laptop, water bottles, and just about anything with cute, colorful, or quirky designs? 
If you enjoy using stickers yourself, would you like to discover how to sell stickers on Etsy and start a profitable business?
Listen, selling on Etsy is not only a fun way to express your creativity but also a great opportunity to make some extra cash.
But can you make money selling stickers on Etsy and is it really a profitable venture?
There are plenty of opportunities for you to use your creative skills to draw, color, and design stuff as an artist to sell on various marketplaces. 
Today, we'll dive into how to make money selling stickers on Etsy. 
We'll look into how to get started by finding niches, choosing an audience, designing your stickers, and how to sell on the Etsy platform.
If you're ready, let's get started!
PIN IT!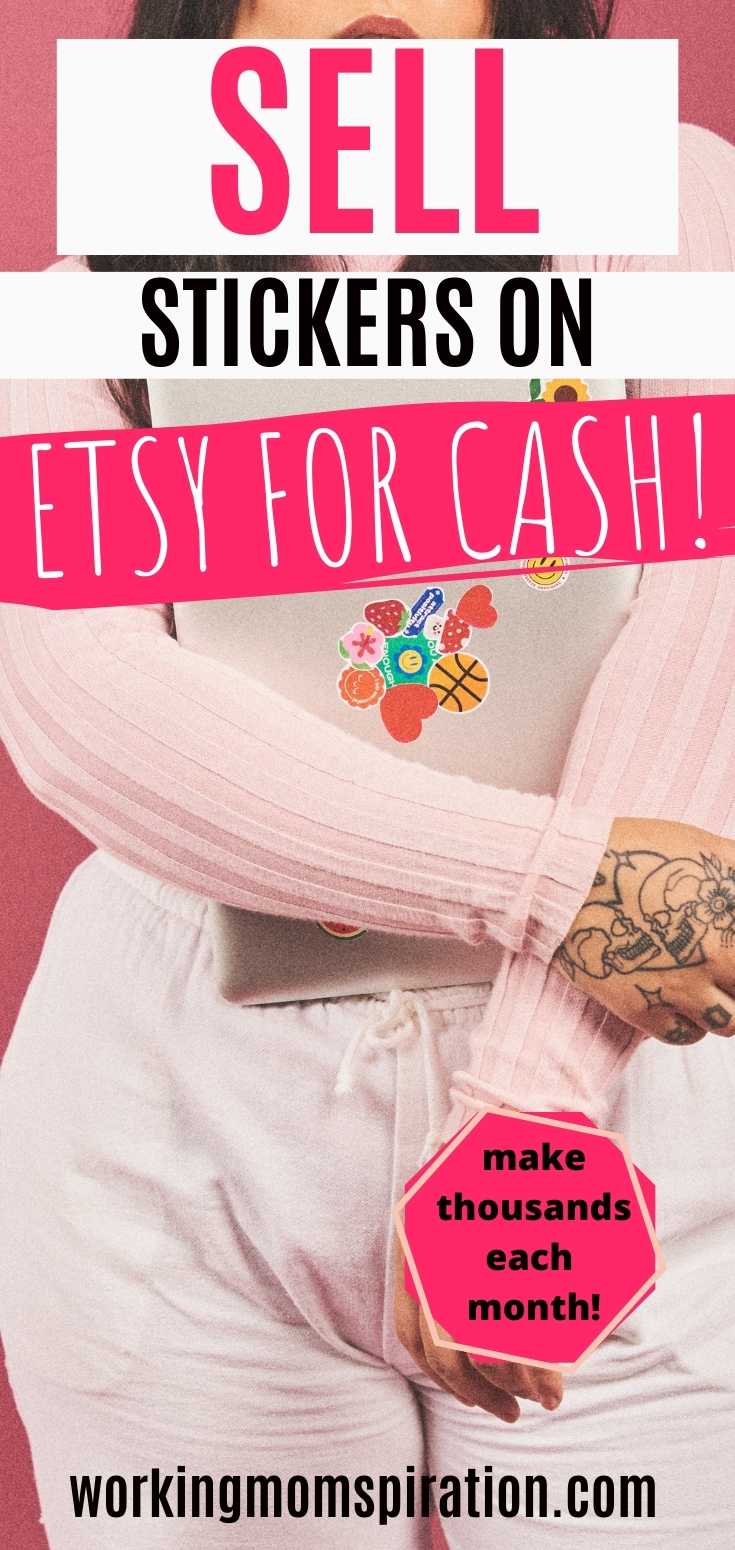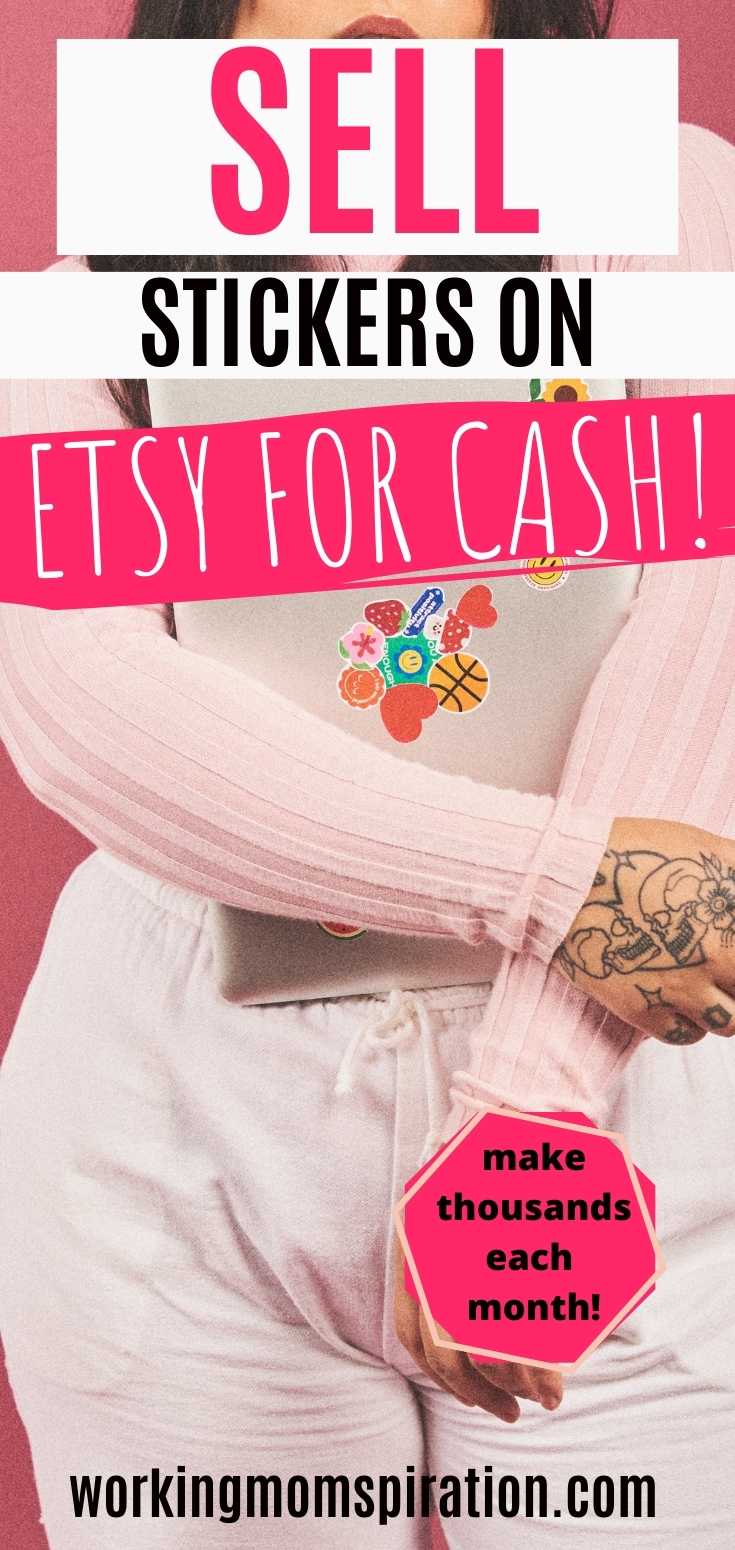 Is It Profitable to Sell Stickers?
While it is profitable to sell stickers, it can depend on factors such as:
Niche Choice
Production costs
Pricing
Marketing
Design
Competition
Target market
Sales volume
If you take a quick browse on Etsy, you'll see that most stickers sell between $3- $4 USD. However, this may include a sticker pack listing consisting of multiple stickers too. 
Depending on your pricing, you could make a $4 profit from each sticker considering your listing fee and other Etsy fees.
Here are 3 profitable Etsy Sticker shops:
How To Design Stickers To Sell On Etsy  
To start a successful sticker business on Etsy, the first thing you'll have to think about is how you're going to design your products.
Do you plan to make them on your own, or outsource the process?
If you're making stickers from home, there is a range of tools you'll need to get started.
Here are a few ideas to get you started:
Drawing or Design Tools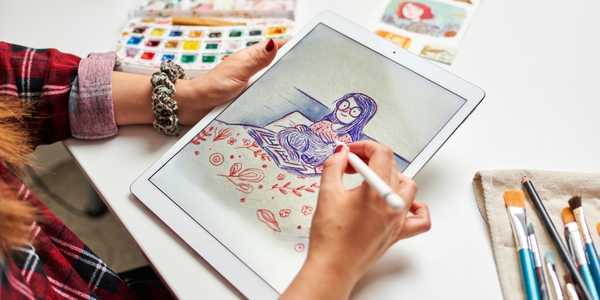 Procreate
Procreate is a powerful graphic design software that can be used to create digital stickers. While there is a fee for using Procreate, it's well worth it. There are hundreds of tutorials on Youtube that show you how to draw using the app.  One I can recommend is Art With Flo!
Canva
I use Canva to create ALL my stickers and it's pretty easy. If you've never used Canva, it's a popular graphic design software that offers a variety of features and tools that make it an ideal choice for creating stickers. It has a user-friendly interface, a wide range of templates, and is very affordable. It has a free option and paid subscription, but you can use the free version for stickers!
Adobe Illustrator
I'm sure you've already heard of this tool as it's been around for ages! It's well-suited for creating stickers with its use of vector graphics that can be scaled up or down without losing resolution. This is important for stickers because you want them to be able to maintain their quality and clarity regardless of their size.
If you'd like more options, here are a few more graphic tools to try:
Affinity Designer
CorelDRAW
Sketch
Figma
Inkscape
GIMP
Computer or Tablet
This is your choice as there are SOOOO many out there! Two popular options are an iPad or an Android tablet.
Printer
Printing stickers at home with a printer is a convenient and cost-effective way to produce small quantities of stickers. 
You don't need to splurge when choosing a printer for your stickers. There are affordable options on the market that offer quality output.
A few options include:
Canon PIXMA TS9120: This inkjet printer is versatile and produces high-quality prints. It has a 6-color individual ink system that can create sharp and vivid images on various paper types including sticker paper.
Epson EcoTank ET-2720: This all-in-one inkjet printer uses refillable ink tanks instead of cartridges, which can save you money in the long run. It produces high-quality prints and has a compact design.
HP Envy 6055: This inkjet printer is budget-friendly and produces good-quality prints, especially for its price. It has wireless capabilities and can print on various paper types including sticker paper.
Sticker Paper
The quality of your stickers depends as much on the type of sticker paper as on the printer.
Your choice of sticker paper will largely depend on the types of stickers you produce. The 2 main types are:
Paper – This is typically thinner and more lightweight than vinyl. It can come in either a glossy or matte finish, and is ideal for indoor use or short-term applications. It's also less durable than vinyl and may not hold up as well in outdoor conditions or high-traffic areas. However, it's more affordable than vinyl and can be a good option for creating custom labels or promotional stickers.
Vinyl – Vinyl sticker material, on the other hand, is more durable and weather-resistant than paper. It's ideal for outdoor applications, such as car decals or bumper stickers, and can withstand exposure to the elements. Vinyl can also be printed on and cut into different shapes and sizes. It's a more expensive option than paper, but its durability and versatility make it a popular choice for creating high-quality, long-lasting stickers.
Cutting Machine
Creating your own stickers will require that you have a cutting machine on hand. I've heard of business owners cutting stickers themselves, but they soon stopped because it's VERY time-consuming!
The most popular option for cutting stickers is a Cricut machine. 
It allows you to easily cut your stickers into precise shapes and sizes. Of course, you can use a variety of materials, including vinyl, cardstock, and adhesive paper.
Cricuts are user-friendly and allow you to create your own designs or use pre-made templates. 
How to Sell Stickers on Etsy by Outsourcing
Designing
If you'd like to avoid the potential stress that comes with printing and packaging your stickers at home, outsourcing is another option.
If you'd prefer to skip the designing process, you can purchase sticker templates online and use them as your own. It's important to read the terms and conditions first to know just how they should be used.
A few places to purchase sticker templates include:
Look at these super cute clip art on Creative Market for example. You can purchase these to make your own stickers!
If you're not an artist (as yet) and would like an easier way to start selling digital art, this is the best way to do it.
Loading Preview…
Powered by Creative Market
You can also sign up with Canva and use their templates or AI tools to design stickers to your liking.
Printing
For printing your stickers, I highly recommend using a site like Printful.
Printful is a popular print-on-demand dropshipping service that allows you to create and sell custom products without needing to handle the production and shipping yourself. 
You can connect your Etsy store to your Printful account and sell your stickers. 
Start by creating a listing on Etsy, and add your product details, description, and photos. On the Printful website go to the Etsy integration page and connect your Etsy listings to the corresponding products in Printful.'
 This will allow Printful to automatically fulfill orders as they come in through Etsy.
You can also sell stickers with:
How Much Should I Sell Stickers for on Etsy?
This will be your preference, but I recommend charging between $4-$5 per listing. That's because Etsy does have a listing fee, transaction fee, payment processing fee, and shipping fee.
In order to make a profit on the platform, you'll need to price your stickers with these considerations in mind. 
How Much Can You Make Selling Stickers on Etsy?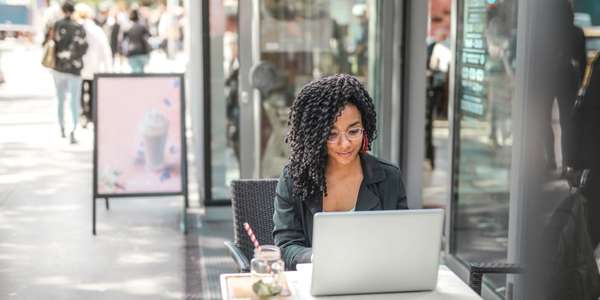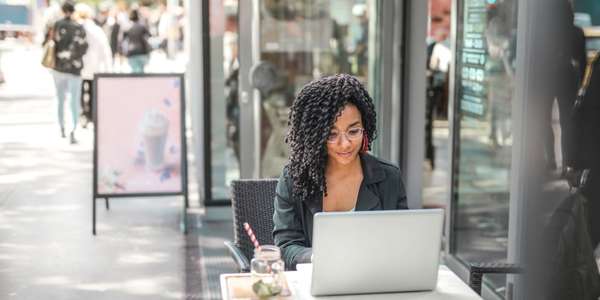 If you've been wondering how much Etsy sticker shops make, you're in luck!
Tim Koa of Turtle Tags actually makes $9000 selling Etsy Stickers. He was able to do this because he cornered the market and designed a product that solved a pain spot for customers. 
His stickers are cute labels that help parents keep track of their kids stuff.
I think it's an awesome idea that blossomed into a truly profitable business.
Is there a pain spot that you could solve for customers? Think about it carefully as this could make the difference between trickling sales or booming sticker business. 
Need more inspiration? Try to imagine this Etsy sticker shop's income that has had more than 1 million sales transactions! 
How to Start Selling Printable Stickers on Etsy
If you are looking to start a sticker shop on Etsy, it's necessary that you look into the factors which will affect your shop's success. I can guarantee you that all successful Etsy shop owner has done their research and this has helped cement their spot on the platform.
Here are some factors to consider before starting your Etsy shop:
Define your Target Audience
 Before you start researching, it's important to have a clear understanding of who your target audience is. This is the group you'll be selling your products to so it's necessary to validate it before moving on.
 This will help you to tailor your research and ensure that you are finding information that is relevant to your business.
For example, if your target audience is young adults interested in pop culture, you'll want to focus your research on the types of stickers that appeal to this demographic.
Browse Etsy
This is one of the tips Etsy sellers recommend new sellers do before even settling on a product to sell. You should spend some time browsing through other sticker shops on Etsy.
 Take note of the types of stickers they offer, their pricing, and the keywords they use in their listings. This can give you a sense of what's popular in the market and what types of stickers might sell well.
Look for Trends
This is essential for knowing what type of sticker to sell on Etsy. That's because trends showcase market demand, give you a competitive advantage, and show ways you can innovate.
As a new seller, try looking for trends in the types of stickers that are selling well on Etsy. 
You can use tools like Marmalead or eRank to analyze best-selling stickers, as well as common keywords used in product listings. This can help you to identify gaps in the market that your shop can fill.
Check out Social Media
Social media platforms like Instagram and Pinterest can be great sources of inspiration for sticker designs. Look for hashtags related to stickers, such as #stickerlove or #stickeraddict, and see what types of stickers people are sharing and loving!
Choose a Niche
A niche is very important for selling stickers on Etsy. As a matter of fact, it's important for almost every business model!
It can seem overwhelming, especially in the beginning,  but there are a few steps you can take to help narrow down your options and find a niche that works for you:
Identify Customer Interests and Passions 
Humans have passions and with that, they may form fan bases that grow increasingly with fervor. 
Start by thinking about the things that friends and family are interested in and passionate about. 
What about their hobbies, favorite TV shows, movies, books, or sports teams? This can help you to identify potential themes for your stickers. Brainstorm a list of ideas while you conduct your research. 
Research Popular Niches
 Once you've done your brainstorming, take some time to research popular sticker niches on Etsy. 
Look for niches that have a high demand but aren't overly saturated.
Some popular niches on Etsy include planner stickers, bullet journal stickers, and stickers for laptops and water bottles. Themes may include animals, games, food, inspirational quotes, etc. 
Look for Gaps in the Market
 Once you've identified potential niches, look for gaps in the market that you can fill.
 Are there specific types of stickers that aren't currently being offered in a particular niche? This can be an opportunity for you to differentiate yourself from competitors and offer something unique.
Frequently Asked Questions
Is Selling Stickers on Etsy Worth It?
Selling stickers on Etsy can be worth it for many sellers, but it ultimately depends on a variety of factors.
When creating your stickers, you should be thinking about the demand, as stickers are a popular product on Etsy, and there is a high demand for unique, creative designs.
 You should be able to create stickers that stand out from the competition and appeal to your target market, there is potential to generate sales.
Another factor to consider is the competition. While stickers are popular on Etsy, the market is also quite saturated with other sellers offering similar products. 
It may be more challenging to stand out and generate sales if your designs are not unique or in demand.
Some new sellers may not consider the time commitment when starting their Etsy shop. It is a fact that creating and managing an Etsy shop requires a significant time commitment, including designing, listing, and promoting products, as well as managing customer service and fulfilling orders.
What Kind of Stickers Sell Best on Etsy?
The types of stickers that sell best on Etsy will depend on current trends and customer preferences, but here are a few categories that tend to be popular:
Planner stickers
Laptop stickers
Water bottle stickers
Vinyl decals
Holiday stickers
How Do I Increase My Etsy Sticker Sales?
If you're looking to increase your Etsy sticker sales, there are different ways to go about it.
Optimize your listings
 Make sure that your listings are well-written and include high-quality photos that showcase your designs. Use keywords in your titles and descriptions to help your listings show up in search results.
Promote your shop
 Use social media platforms like Instagram, Pinterest, and Facebook to promote your shop and share your designs with a wider audience. Consider running social media ads to increase your visibility and drive traffic to your Etsy shop.
Offer promotions and sales
 Offering discounts or promotions can help to incentivize customers to make a purchase. Consider running a sale for a specific holiday or event, or offering free shipping for orders over a certain amount.
Create custom designs
 Offering custom designs can help to differentiate your shop from competitors and appeal to customers who are looking for personalized products.
Offer Sticker Packs
Offering sticker packs on Etsy can be a great way to increase your sales and provide customers with a convenient way to purchase multiple designs at once.  Increase your sales by using themes, a variety of designs, and realistic discounts to lure more customers.
How to Sell Stickers on Etsy for Cash
Selling stickers on Etsy can be a fun and profitable venture for those with a creative streak. 
You don't need to be an artist to get started, but you will have to do some product research, choose a niche, and to know who you're selling your products to.
As an Etsy seller, it's important to create quality designs, optimize your listings, and promote your shop to a wider audience. 
Etsy also loves consistency, so you will need to constantly make listings. This doesn't mean you have to upload stickers every day, but you should never leave your shop for weeks or months at a time. 
 Offer excellent customer service and read your reviews to see what your customers are missing so you can improve your listings!
With a little patience and persistence, you can build a successful sticker business on Etsy and share your love of art with the world.
PIN IT!