This post may include affiliate links.
Who doesn't enjoy traveling while on vacation? It gives us time to relax, spend time with the fam and have a whole lot of fun we probably wouldn't get otherwise.
But what if you could travel year-round? I'm serious! It's actually possible. 
In this post, you'll find out how to make passive income while traveling, so you enjoy your experience without worrying about cash.
While passive income is nothing new, its popularity has certainly grown exponentially in the past few years, as digital nomads have found new ways to earn on the go.
Is this something you'd like to do too?
Stick around and find out how to make money while traveling no matter where you are in the world!
What is Passive Income?
Almost everyone has heard about passive income by now as it's one of the most convenient ways to earn money. 
Passive income is essentially money you earn from work or investments done in the past. So for example, you started a venture 2 years ago and still make money even without putting in any work in it presently.
Passive income, while great, still does require upkeep in some cases, and should always be improved upon as business models change to increase revenue and boost earnings. 
So passive income is fantastic for anyone to start especially if you want to live a life of travel without consistent active work.
PIN this for later!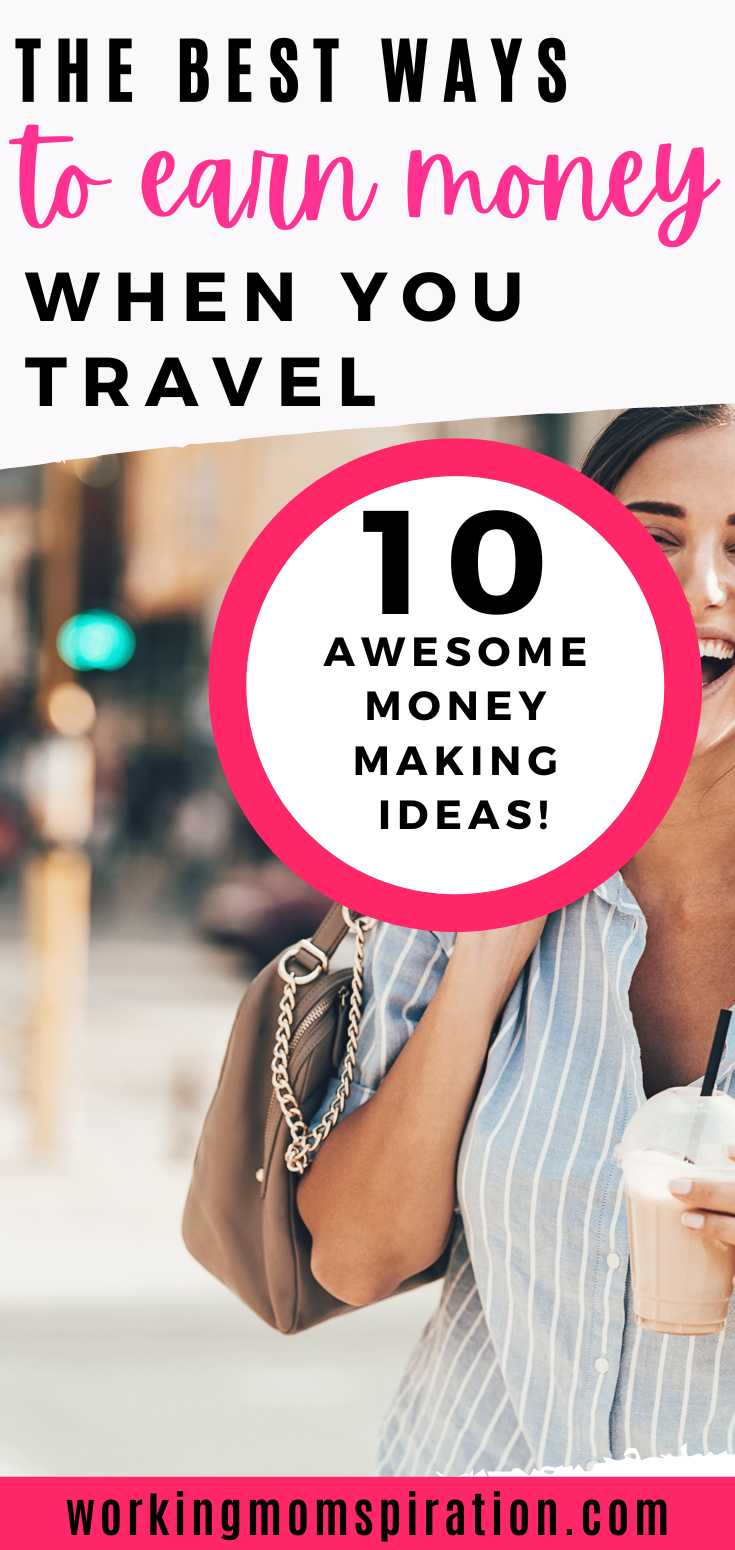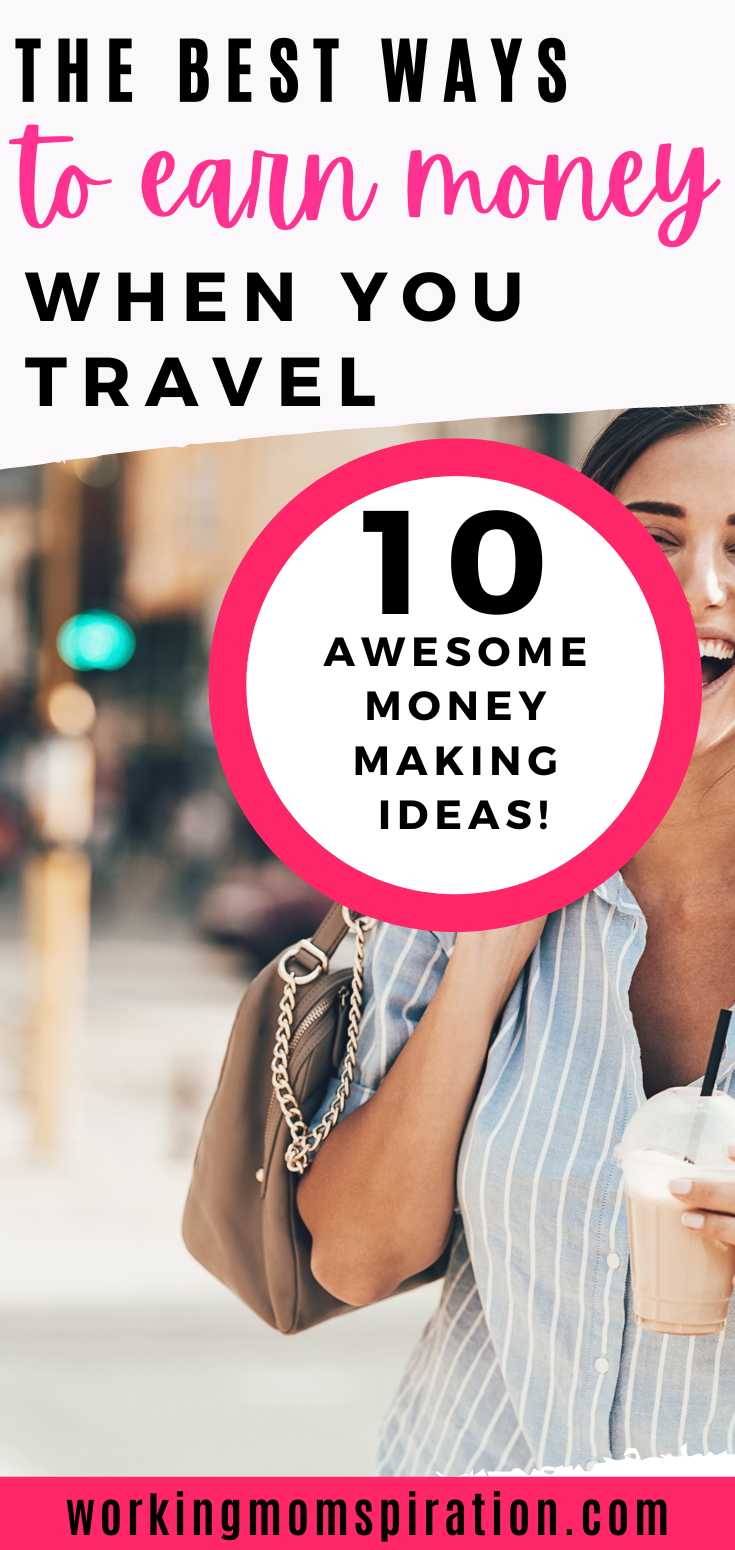 How to Make Money While Traveling
1, Earn from a Travel Blog 
Creating a travel blog can be one of the most lucrative ways to earn money online. It does take some amount of work, investment, and challenges, but it does pay off.
When you create your website, you could fill it with travel-based articles that a specific audience is looking for. 
Of course, you won't be able to compete with Trip Advisor, but there are other blogs out there to get inspiration from.
This can also help you choose a profitable niche to earn passive income.
Popular travel blogs include:
These blogs each have a specific niche that makes them stand out, whether it's solo female travel, destination travel, travel guides, or budgeting… you catch the drift.
One of the best ways to earn consistent income from your travel blog is through advertising. 
Advertisers will pay big bucks to have their ads on a blog with high traffic. When someone views or clicks on your ad, you earn a certain amount of money. 
Imagine traveling for a year, and making money EVERY SINGLE DAY, without actually working. 
Many bloggers do this and so can you! 
Learn how this couple makes $500,000 consistently with their own blog and how you can earn from a blog. 
2. Sell Travel Photos
Are you great at taking photographs? 
A really easy way to make money while traveling is by selling the photos you take on your travel trips. 
Various websites will pay you to have your photos listed in their database for customers to purchase.
The images can come under themes such as:
Nature
Animals
Food
Beaches
Each time a customer purchases one of your images, you earn a royalty. This can be at any time of the day, and year round.
The more high-quality images you've uploaded, the better.
And before you say that you need an expensive camera to take photos, think again.
Some photographers are using only their phones and tablets to take images, with the same likeness as the most high-tech cameras on the market. 
To learn all you need about taking the best photos, I highly recommend taking a photography course on Udemy or Skillshare. 
I use both platforms and find them to be very useful.
If you're stumped on where to submit your photos, here are a few places to start:
Each of these sites has its own rules, which should be read thoroughly before submitting photos. 
3. Start an Etsy Shop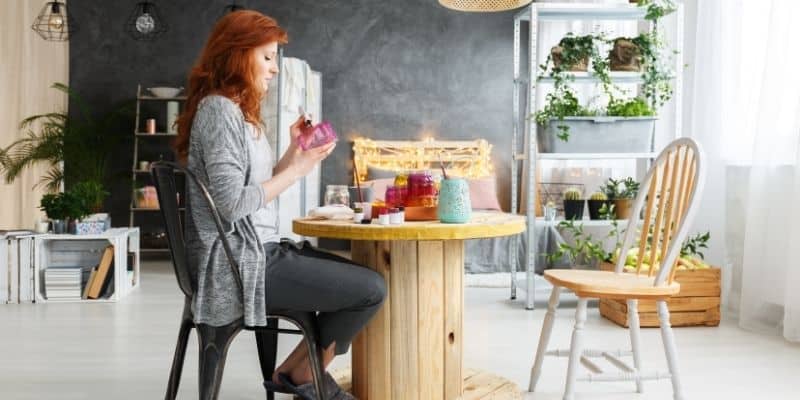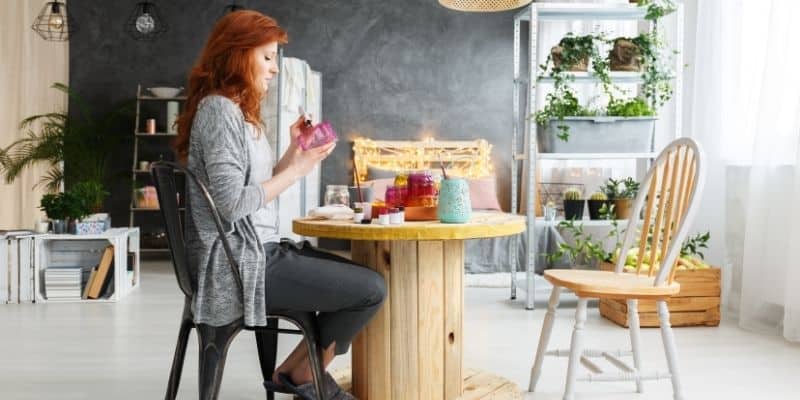 I'm sure you've heard about Etsy and how profitable it can be to start an online business on the platform.
If you're someone who wants to travel often and still earn a steady income, Etsy can allow you to do that.
While there are plenty of items you can sell on Etsy, there are a few that sell more than others:
Jewelry
Socks
T-shirts
Tote bags
Canvases
Watches
If you're someone who is very creative, you can put your own spin on these types of products and carve a niche out on the platform.
For example, how about making tote bags with quotes for nurses or those in the medical field? 
Or you could make canvases for entrepreneurs with inspiring quotes for success. 
Etsy is really competitive right now, so it's best to niche down so you can make an impression with potential buyers.
Those who earn money on the marketplace do use keyword tools such as Sales Samurai and incorporate ads in their strategy for a jump start. 
4. Sell Digital Products
Passive income can come in the form of selling digital products online. A digital product has a permanent lifespan so it's the perfect way to generate income so matter where in the world you live.
What would you like to sell? Take a look at Etsy for some passive income-generating ideas!
Easy-to-make items include
Stickers
Thank You Cards
Chore Charts
Weight loss Trackers
Business Cards
Menu Cards
You don't have to stop there because there are literally hundreds of digital product ideas that you can dabble in.
While some are more popular than others, there is enough room to create and sell these items online.
You could sell them on a blog or use Shopify or Etsy.
If you need some ideas, here are 40 digital items that sell well on Etsy!
5. Affiliate Marketing
I personally believe that this is one of the best ways to make money while traveling because I've done it and it works! 
Affiliate marketing involves promoting a product to an audience and getting paid for it. 
It does involve a lot of work, but it's completely passive once you've got a hold of it.
The best way to earn from affiliate marketing is with a blog. On your blog, you can write articles and recommend products and services that your audience likes.
Once they make a purchase you get paid. 
You can also earn from affiliate marketing using social media platforms like Instagram and Pinterest. Some affiliate marketers use YouTube which comes in very handy. 
To get started with this income stream, it's best to choose a niche.
If you're a mom you could share baby products, homeschool supplies, or books that you enjoy and that your audience could benefit from.
If you choose the food niche, a good idea would be to promote recipe books and healthy products. 
Be sure that whatever you've endorsed is helpful to your audience and that you're not just promoting it for money.
6. Teach a Course
Courses sell like hotcakes online because learning is a never-ending process.
By selling courses you're making passive income AND helping other people by educating them.
However, to be successful at this venture, you do need to have some level of expertise in your area.
So think carefully about something that you could teach others effectively. 
Some of my favorite courses to watch on Skillshare include Procreate art, font creation, and illustration. That's because I'd like to learn it as a hobby and eventually turn my art into a side hustle.
What is it that YOU could create a course about? Is it crocheting, painting, personal development, app creation, or online business?
No matter what you choose, be sure that your course solves a pain point, and is concise and thorough.
You can sell your sell courses on Udemy, Skillshare, Thinkific, or Teachable.
The best part?
You can sell your course over and over again and the only upkeep is updating it as needed. 
7. Start a Youtube Channel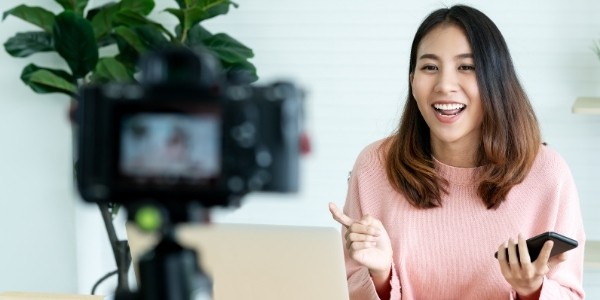 YouTube is one of the most popular online platforms currently. This is one of the reasons why content creators have taken advantage of it to boost their online presence. 
It does take some time to grow a YouTube channel by offering valuable content and being consistent. 
It's also essential to do keyword research to know what viewers are searching for and create your content around those topics. 
With this in mind, you could start exploring what to base your channel around. 
If you will be traveling year-round, particularly to beautiful destinations, it's best to create a YouTube channel around that.
People love to see new cultures, rustic hideouts, and delicious food from all around the world.
While some of your income will be passive with the ad revenue you recieve, to keep the money rolling in, it's best to continue posting videos regularly. 
Still, creators have been known to make money from videos they have created months or even years in the past. 
8. Online Investment
Have you ever thought of buying shares in a company or business? Gone are the days when only skilled investors were purchasing stocks or making investments.
Now, just about anyone can participate in these forms of ventures with just some advice, training, and insider knowledge.
You may be wondering how to decide on what company to invest in. It's best to hink about a cause that's important to you.
Is it green living, animal conservation, veganism, technology, education, or fashion? There are many companies out there that are earning millions each year, and you can get a cut of the sales too!
If you plan to travel a lot, buying shares and reaping the rewards is a great way to earn passive income. 
It's a sort of set-it-and-forget-it type of income stream.
Find out more about how to buy stocks with this awesome article by Shopify. 
9. Rent out Your Home
If you'd like to know how to make passive income while traveling without constant worry, this option might be for you.
You can earn money consistently by renting out a room in your home or your entire home as an Airbnb.
Firstly, using Airbnb does involve fees and you'll need to consider the amount you pay for rent or mortgage in order to make a profit.
So the first step should involve renting out your Airbnb for more than you pay for it each month. 
To truly take advantage of this passive income venture, you'll need to automate the process via a self-check-in method instead of physically being present to greet guests. 
Some Airbnb hosts do this by using a keypad door with an access code for guests to easily check in.
You could also hire a contractor to clean the rental between visits so that your guests are comfortable. 
10. Dropshipping 
Dropshipping is one of the best ways to make money online especially if you love to travel.
This business model allows you to make money no matter your location and you can travel and have fun while the money rolls in.
Dropshipping involves selling products online without keeping an inventory.
You can sell products on your blog or with Shopify and a dropshipping company like Aliexpress will ship the product to your customers.
This can bring you consistent passive income because the whole process is automated. 
However, keep in mind that you will have to deal with any customer-related questions or you can hire someone else to deal with that aspect while you travel.
How to Make Passive Income While Traveling The World
There you have it! These are just 10 of the best ways to make passive income while traveling.
Most of these ventures do require that you put in the legwork before the passive income takes effect.
Plenty of nomads have earned money with these income streams to fund their lifestyle while they are abroad.
There's no reason why you can't too!
So go ahead and start researching these money-making ideas so you can eventually travel the world in style. 
PIN this for later!