This post may include affiliate links.
We use our phones and gadgets for almost everything. Whether it's online banking, shopping, games, or browsing social media, our phones come in pretty handy.
Since we already use it for mundane things ( and a few important stuff too), why not earn a few bucks with it along the way?
Everyone could do with a few more side hustles to cover bills, expenses, and recreational activities.
I love researching online for the newest ways to make extra money each month, especially easy stuff.
If this is something you'd like to learn too, read on to find out how to earn money online without investment in mobile jobs or gigs!
PIN for later!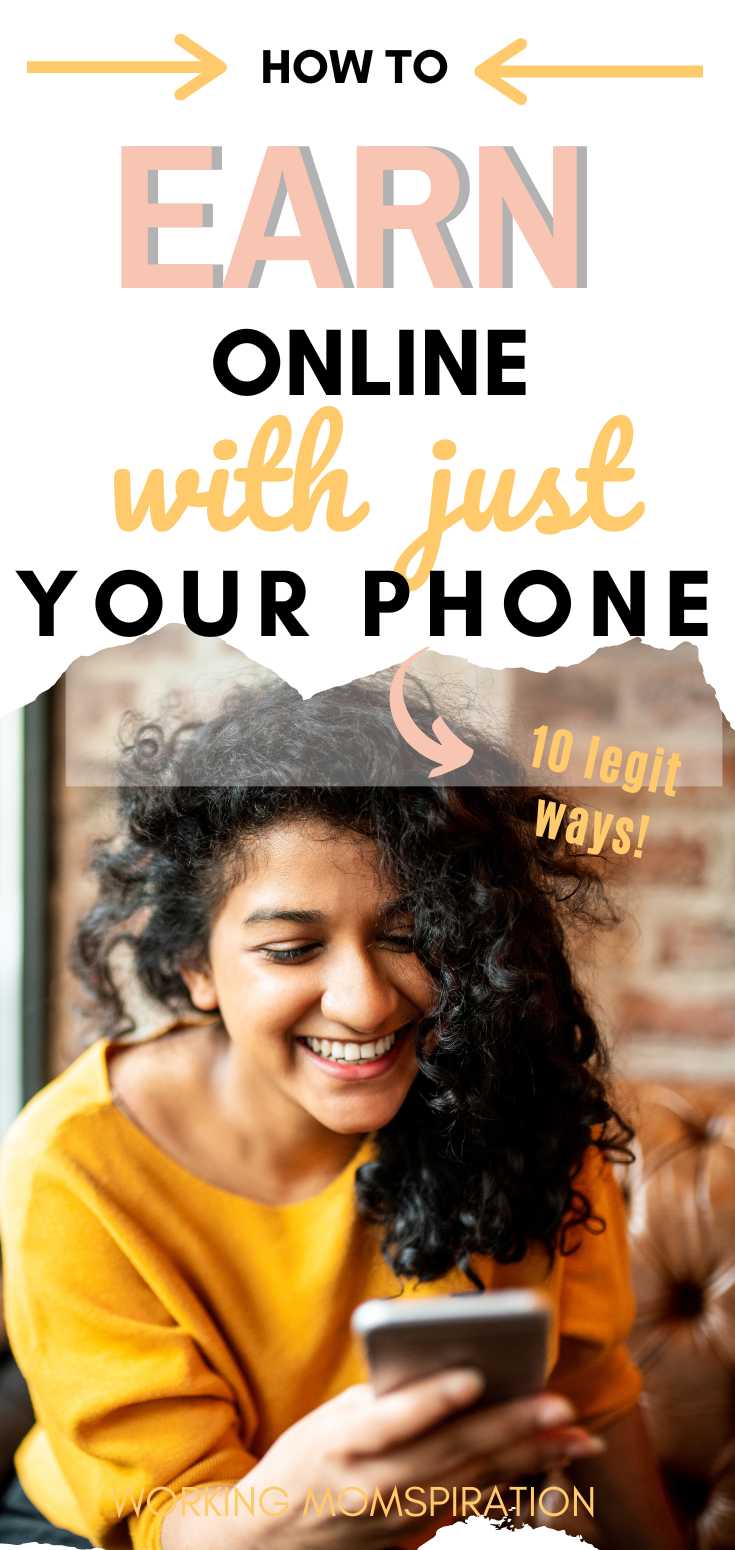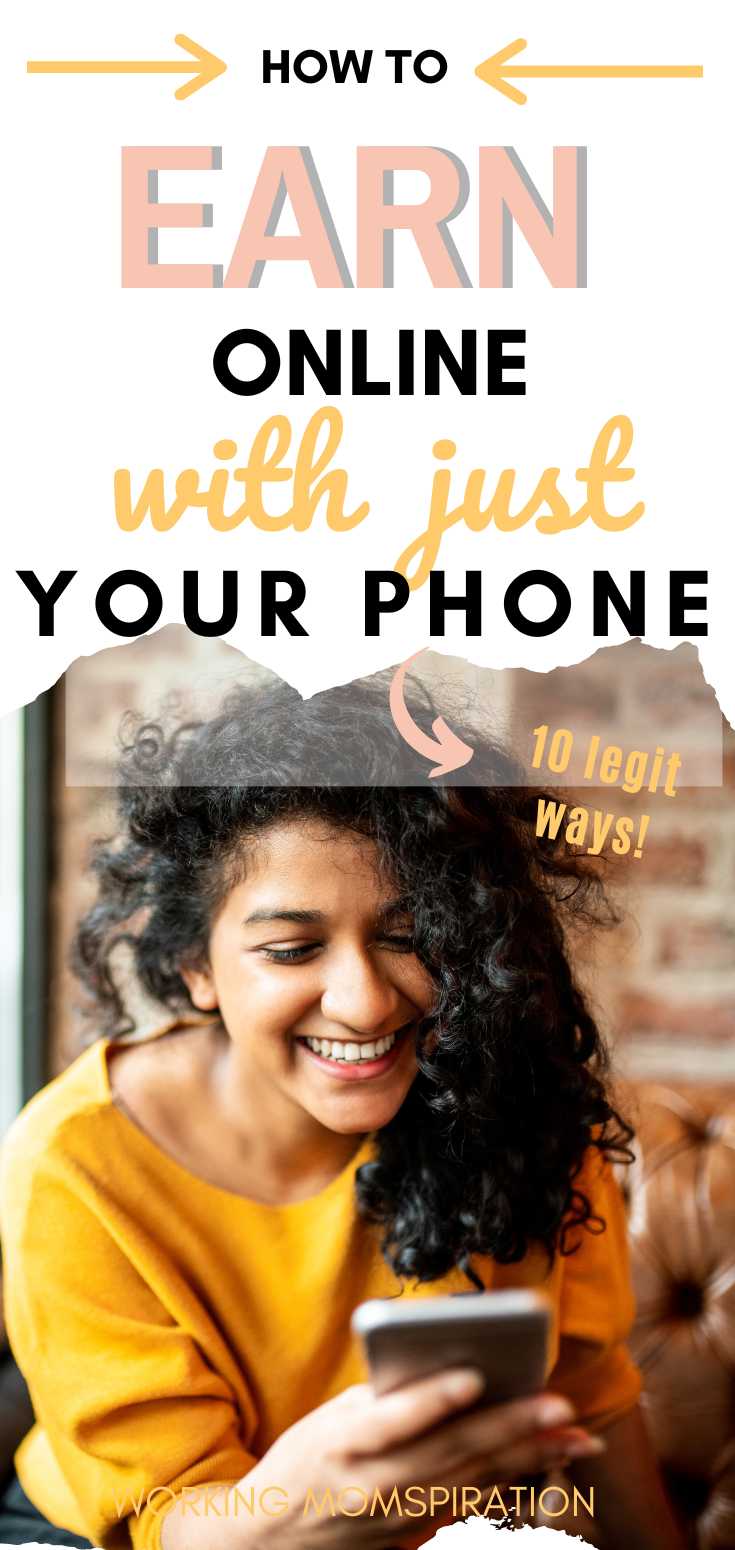 How to Earn Money Online Without Investment in Mobile Jobs or Gigs
1. Play Games
Who hasn't played games on their phones from time to time? 
I have!
I don't enjoy games with fighting or action, but I prefer puzzle games and those with social simulation.
If you love games and spend a lot of time doing this activity, it might be worthwhile to sign up with a few websites to earn extra money.
It doesn't matter if you're an Apple or Android user, as there are plenty of websites offering free-to-play games for anyone to sign up and play. 
A few places to play games for cash are:
Players can sign up completely free of charge and play games whenever they choose. You oftentimes earn points, which can then be redeemed for cash.
2. Fill out Surveys
Would you like another way to earn money online without investment or fees? 
You can perform the simple task of filing out surveys using your phone or tablet. 
The best part about this side hustle is that you never need to leave home to do it. Filling out surveys may take a little time, but you can do it on a lunch break or while the kids are sleeping.  
While there are plenty of survey sites out there, a significant amount of them are scams.
To prevent you from getting caught up in that mess, some legitimate survey sites include: 
If you'd like to earn more money than the average user, I highly recommend signing up with several sites and completing as many surveys as possible.
Here are 40 survey sites that offer a range of money-making opportunities!
3. Affiliate Marketing
This is one of the most popular ways to make money online and it doesn't seem to be dying down. 
Affiliate marketing simply means promoting a product and getting paid for doing it.
Of course, you can't promote just anything to anyone, because you would never earn a dime.
This type of business model requires putting in the effort to find the ideal audience and product. Once this is achieved, you can use a medium like a website, social media, or YouTube to promote the product in a tasteful way.
One niche that works really well for affiliate marketing is the pet niche.
People love taking care of their pets and whether it's nutrition, toys, or sleeping tools, pet lovers will pay large sums to make their fur babies happy.
As an affiliate marketer, I recommend looking at Amazon for the best pet supplies with great reviews. Take a look at why people like the product and what makes it useful.
These benefits are what you'll use to promote the product for your potential customers to make a purchase.
Popular Affiliate networks include Flex Offers, Share a Sale and Awin. 
4. Watch Videos
One of my favorite things to do at home is watch videos. 
I especially love watching funny cat videos, animal documentaries, and Procreate tutorials – a mixed bag, really.
Is this something you enjoy doing too?
If you love hopping online to look at YouTube Videos, online courses, or even funny ads, this is another easy way to earn money online using just your mobile phone. 
It's a lot of fun to earn extra money just by looking at your screen.
You can earn money by watching videos using WeAre8, an online app that also allows you to give back to charity. 
Once you've watched the videos, you will be able to answer a few questions related to the video and earn points. 
You can also watch funny videos on Swagbucks and Prizerebel.
5. Listen to Music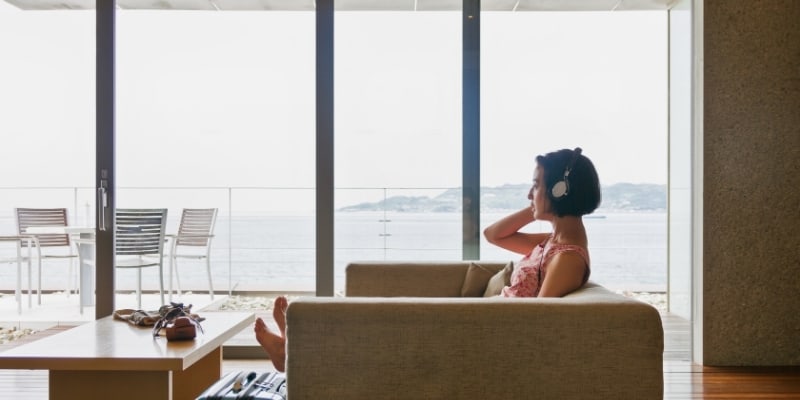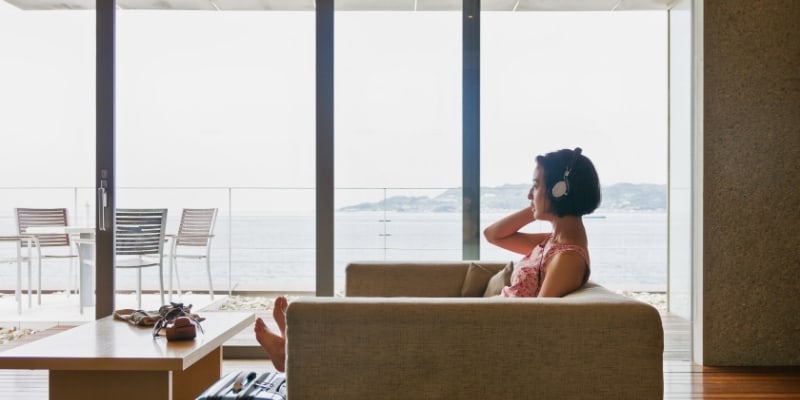 Listening to a few jams while relaxing at home or studying is a great way to pass the time for many people.
It might come as a surprise that you can actually earn money from listening to music in your spare time. 
One of the most popular places to enjoy your favorite pastime and earn cash is Slice the Pie. 
The process is simple. Listen to music, give your review and earn some cash!
Another spot to make money by listening to music is Current Rewards.
This is a music app that allows users to listen to music via different radio stations. The great part about it is that you'll never have to pay to listen to music, and you can earn rewards through cash or gift cards.
It's a nice side hustle to earn some extra cash, but it definitely won't replace your day job. 
6. Sell Photos 
Passive income is one of the most sought-after ways to earn money long term. 
It allows you to do the work now and earn the rewards later.
Beware though, as passive income is not about being lazy or setting and forgetting. Passive income still requires consistent updating of your side hustle, but without the continuous active labor that regular jobs require.
Selling photos can be a lucrative venture, as many talented photographers earn consistent income from it.
As a budding photo taker, you can use your smartphone to take amateur pictures of nature, wildlife, beaches, and food to sell.
Once you've captured excellent photos, you can upload them to various websites and earn royalties from purchases.
Of course, each outlet has its own rules on the types of photos that can be taken, along with quality and price, so it's best to check their requirements before getting started.
If you're interested in starting a photography side hustle, try the following websites:
7. Earn Cashback
What's a better feeling than getting cashback on past purchases?
Chocolate? Pizza? A good book?
Well, it definitely depends on the person, but cashback is awesome!
It might sound like something in a dream, but there are literally hundreds of companies that pay YOU, yes you, cashback on purchases.
If you're a frequent shopper, that's a good thing!
The first place to check for cashback options is with our bank, as some offer cashback accounts. You can get cashback when you pay bills or purchase from certain retailers. 
As you may already know, you can also get cashback using a cashback credit card too. The offer may be low, think 1% on each purchase, but that's still something. 
Probably the best way to get cashback is by shopping!
You can actually earn on every purchase you make by using the right cashback sites.
If you'd like to start now, try signing up with:
8. Participate in Focus Groups
Want to know one of the easiest gigs to make money online?
It's participating in focus groups. It provides ways for you to earn money by giving your opinion.
Most focus groups use this information for market research as companies need your thoughts on products, services, and adverts.
It could be a smartwatch company looking to get more information on consumer trends and they need information on what potential purchasers prefer.
Once you're enrolled, you'll answer some questions with the possibility of earning up to $300 per session. It could be a lot more too!
Online focus groups are much easier to get started with than in-person focus groups which may require you to travel.
Reputable online focus groups include:
You can sign up with these sites completely free!
9. Use Investment Apps
If you'd like another convenient passive income hustle, look no further than using investment apps. 
Investing is a long-term game and not necessarily a quick rich scheme.
However, there's a reason why SO many people are using them now.
At the click of a button, you can now invest in trusted companies and purchase stocks.
When starting off with investment apps, it's best to get advice from someone who's already done it, rather than taking the plunge yourself. 
For example, this course dives into how to be successful at investments straight from a millionaire investor, while this one shows you the real deal on investing in stocks. 
Reputable investment apps for beginners include:
10. Click on Ads for Cash
Is there really such a thing as clicking on ads for money? A lot of people aren't aware of this simple hustle, but it is possible.
We see ads every day while watching tv or browsing the internet. So since we're seeing them, why not earn from it too?
One popular site that allows you to earn from clicking ads is ySense. You can create an account for free and choose the type of ads you're interested in. 
Once you view ads, you earn cash which can be redeemed in the form of gift cards at retailers such as Amazon and Apple.
There are other ways to earn money on ySense too like taking surveys and referrals. 
11. Sell your Skills on Fiverr
If you've never heard of Fiverr, it's an online marketplace where freelancers can make money by performing gigs.
With freelancing, working remotely is one of the many benefits. Fiverr is a great place to start earning money no matter your skill level or experience, as a degree or qualifications are not required.
As a Fiverr freelancer, you can make money by doing gigs like writing, proofreading, transcription, illustration, voiceovers, and even virtual assistant tasks.
All these might seem daunting to do on a cell phone, but they can be done on a tablet too.
Learn how to find no-skill gigs on Fiverr.
12. Microtasks
Even easier than Fiverr gigs, are microtasks. These are small jobs that you can do on your mobile phone or tablet usually requiring little effort.
This is great for someone who already has a full-time or part-time job and is simply looking for something on the side.
Microtasks are not the highest-paying gigs around, but it's excellent for earning extra money each month.
On Picoworkers for example, you can make money by posting comments, creating short videos, and writing reviews.
Other spots for completing tasks include:
Sign up with these sites for free and start earning extra cash!
Now You Know How to Earn Money Online Without Investment in Mobile Gigs
Not everyone wants a full-time job. Sometimes it's convenient to find extra income ideas and side hustles that take up less of our time.
Since almost everyone on planet earth has a mobile phone, there's no excuse for not trying at least one of these money-making gigs.
They are ideal for extra cash that can contribute to the bills or cover small expenses.
PIN for later!