This post may include affiliate links.
I love trying out new stuff, especially when it's free.
Would you like to become a paid product tester and get free stuff each month? It doesn't require much to become a product tester – just a willingness to participate in market research on your own time.
You can get paid to test products at home and sometimes in a research setting depending on the company.
There are thousands of brands looking for product testers to take a trial run on their products and you could be of them!
You will give your honest feedback on products in exchange for cash, gift cards, merchandise, and other rewards.
What's great about the companies I'll mention today is that you can work as a product tester from home and earn extra money or get free products to keep. 
But how do you find legit product testing sites and apply to be a product tester online?
Let's find out!
Share the ❤️️ and PIN this for later!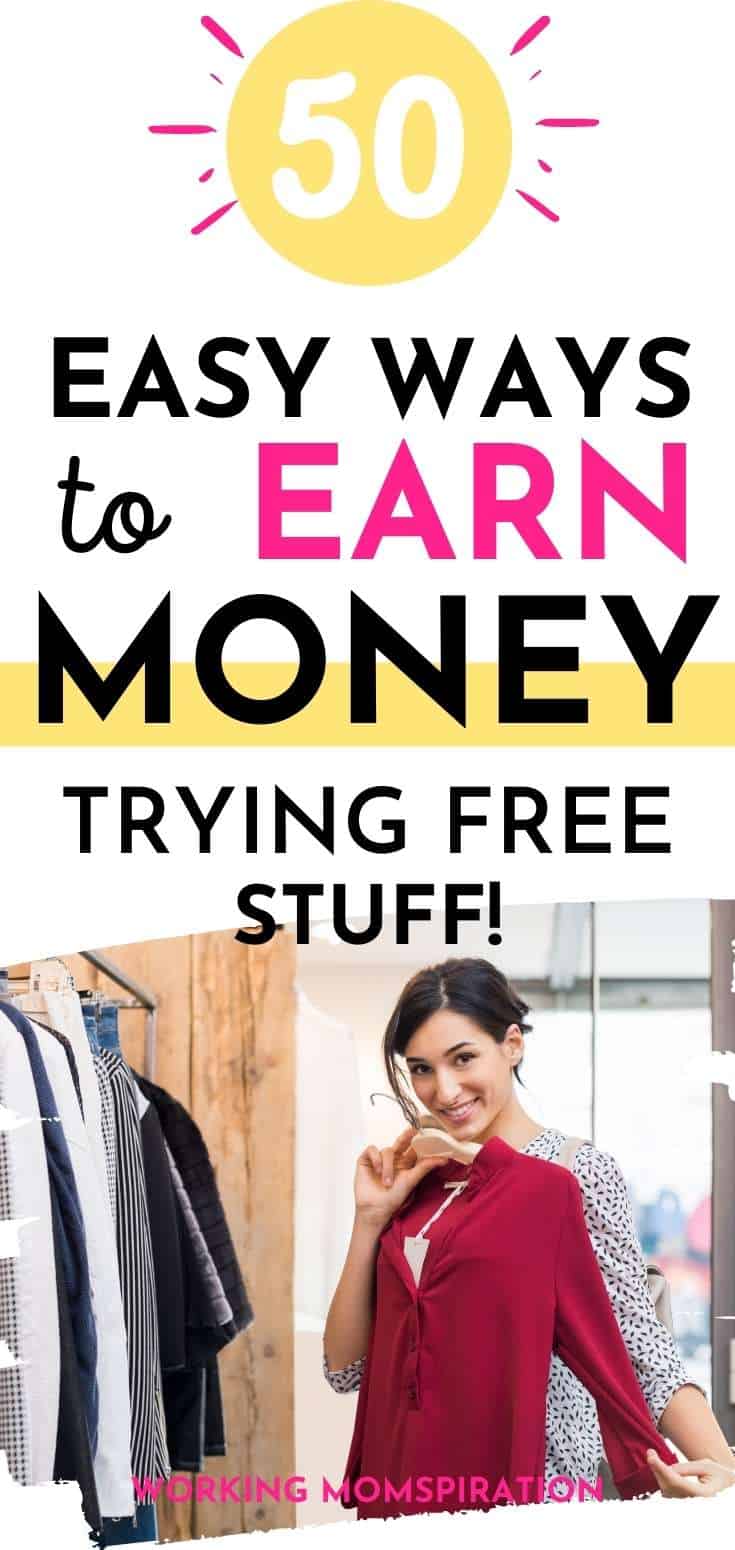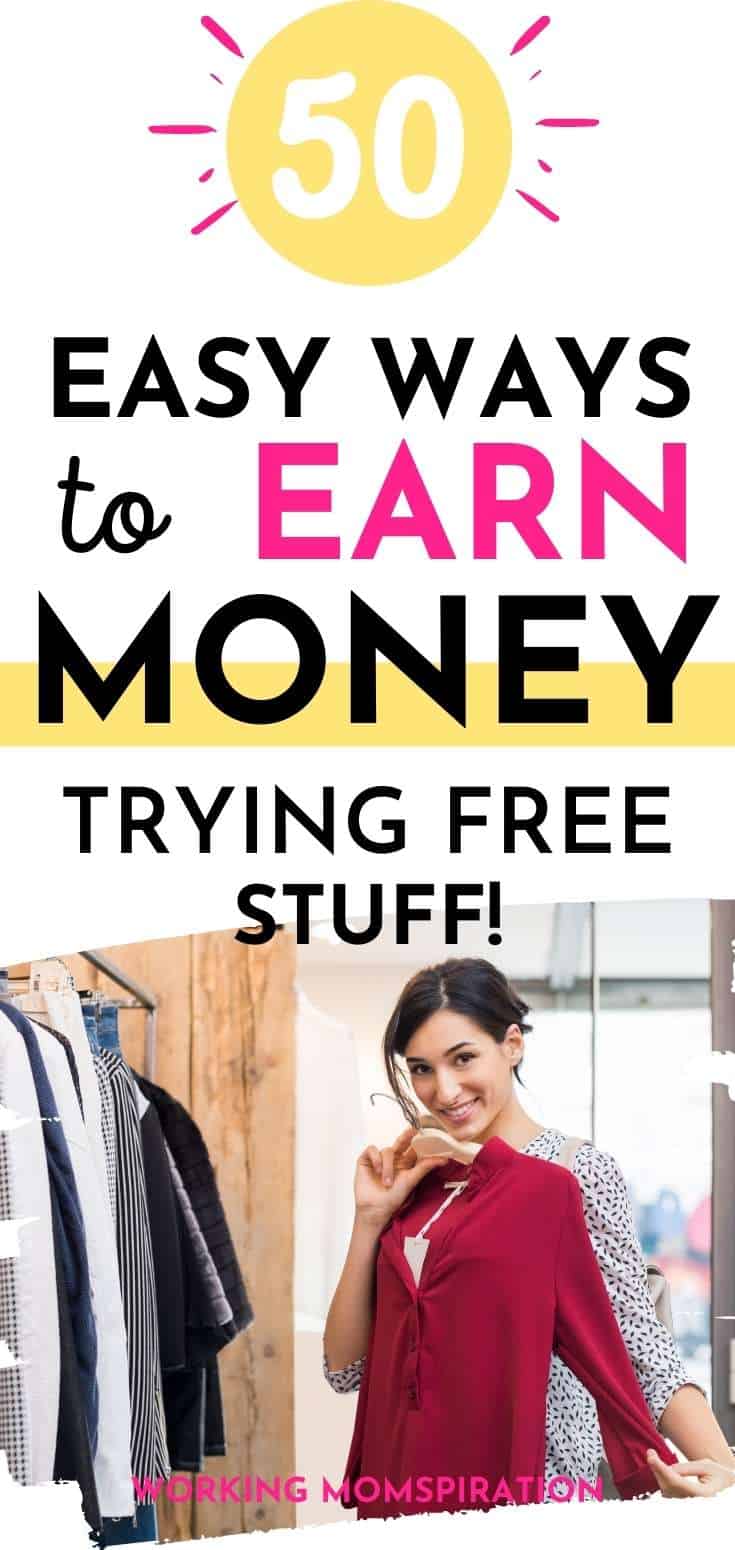 How to Test Products for Money
You might be wondering how to become a product tester and earn money with this side hustle.
In order to find the right product testing opportunities, you will need to sign up with a site that offers these jobs regularly.
Some sites advertise their services through online job boards or blogs with headlines such as 'product testers wanted', while some are so popular, that people naturally sign up with them on a monthly basis.
Usually, these websites will choose the best-suited candidates based on demographic information and provide products for them to try out and review.
They ask potential product testers to fill out a survey about products they use and once approved, they are sent the product and asked for feedback.
Is Paid product Testing Legit?
I can assure you that you can definitely apply for paid product testing jobs online safely – once you sign up with any of the companies on this list. 
With that said, there are lots of scams out there, so you will have to be cautious. Some websites will ask you for your payment information for a 'small fee' which is not required by legitimate companies.
So even if you're not interested in any of the trusted companies on this list and you do decide to do product testing in your spare time, be on the lookout for that.
Does Product Testing Pay Well?
You may be asking, Do product testers get paid? Yes, they do. Product testing is an easy way to earn extra cash in your spare time. If you apply for product testing jobs from home, you can earn between $3 – $500 per review depending on the company.
Product testers that are hired full-time earn around $38,113 annually which comes out to $18 per hour.
Popular Spots to Become a Paid Product Tester Online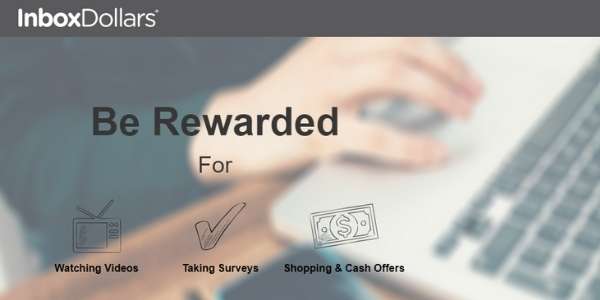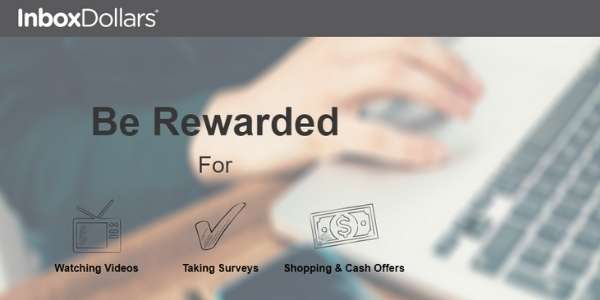 If you want to earn money the easy way, Inbox Dollars will help you do just that. They have a wide assortment of products that you can test and earn small amounts of cash that quickly add up. A few products you can try include:
VPN subscriptions
Music streaming services
Online games
Travel apps 
Parental trackers
???? Earn money writing product reviews on Inbox Dollars!
Would you like to give feedback and earn up to $50 for doing product testing and surveys? You can with Survey Junkie. 
For completing short tasks online you'll be able to earn cash or gift cards from your favorite brands. You can make quite a bit of money on the side by testing products for them, so I encourage you to get started now.
???? Earn your first $50 with Survey Junkie!
Not everyone gets the chance to sign up with one of the leading product testing panels on the market. Pinecone Research is well-known for conducting market research and its participants are paid very well for giving reviews on their platform.
Pinecone Research will send you products for free and once you've given your review, you'll be rewarded with gift cards from retailers like Amazon. 
One of the bonuses of signing up with Pinecone Research is that you get to try products before everyone else.
???? Start earning with Pinecone Research today!
This is another place to apply as a paid product tester and earn a steady side income online. They often have offers for members to test products at home and give their feedback.
These products are sent from companies or brands that have not released their products on the market as yet and need regular folk to try them. 
One of the best ways to earn more money with the Opinion Outpost is to answer surveys for additional product review gigs. You can make as much as $100 per review!
???? Earn your first $100 with Opinion Outpost!
While you don't get paid cash on PinchMe, you do get free products to sample! PinchMe will send these products from brands and other retailers directly to your home.
You can sign up for free and you'll never need to enter any credit card information. 
Simply complete your profile and then claim any amount of samples you want each month, and PinchMe sends them to you.
A few of their free samples include:
Skincare products
Immune health supplements
Fragrances
Pet food
Healthy snacks
???? Sign up now and start rating products!
This company will pay you to take surveys and review products online. What makes it so easy is that you'll be reviewing everyday items.
As a Clearvoice member, you will get rewards for answering questions and giving reviews on new products that no one else has tried.
????Sign up with Clearvoice and start earning!
With Springboard America's In-home product program, you can get paid to test products at home as a market research panelist. The process is easy as they send you freebies and ask you questions about them.
They have two separate product testing programs known as Maru Springboard America and Branded Panels. Branded Panels allows you to work with brands like Amazon Johnson & Johnson, among others.
???? Check out Springboard America and start earning!
Not only do they have a high score on Trust Pilot, but they also pay in cash and gift cards. As a paid product tester for Branded Surveys, you can influence new products by reviewing them and take part in surveys for extra cash.
???? Sign up with Branded Surveys!
On Opinion Bar, you get to test and keep the products you review. When you sign up with them, there are options to test free items from different brands.
This is all in an effort to develop better products and improve quality service for customers. Members can also make money by reviewing ads.
???? Sign up with Opinion Bar today!
If you want to make extra money from home doing product reviews, taking surveys, and referring friends, then Tewutt is the spot for you.
Sign up to their platform, write your product reviews, and get paid by gift cards, e-vouchers, and more!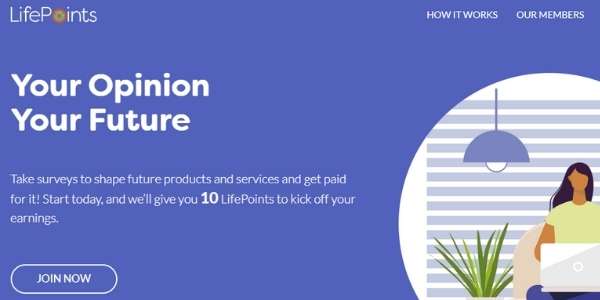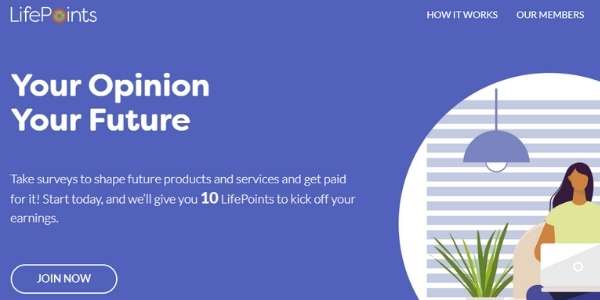 Are you willing to share your honest opinion and become a paid product tester for one of the leading market research companies in the world?
Participate in product reviews, take surveys, daily challenges, and behavior tracking to earn money and get gift cards. 
???? Sign up today and get 10 points toward your earnings!
Join Opinion Champ and start taking surveys and writing product reviews for popular brands. It's a convenient product testing site to get started with because you can complete quick surveys or reviews from home and they send all the test items by mail.
???? Sign up now for product tests!
The American Consumer Panel has been around for more than 30 years rewarding members for doing various tasks online. It's a legitimate company you can sign up with and start earning cash by doing product reviews, surveys, and other research studies.
They will pay you through PayPal and by check.
If you want some extra money to cover small expenses each month, you can become a paid product tester for Panda Research. They have been around since 2005 and rewards members with cash for doing small tasks such as:
Reading emails
Watching videos
Doing surveys
You can earn up to $40 for completing some tasks. Be sure to finish surveys and give your reviews in time in order to be paid.
???? Sign up with Panda Research to start earning!
Do Free Product Testing or Get Paid to Test Products At Home 
Here are a few ways to test products and get paid or simply sign up to get freebies and give your honest opinion on them. These gigs are mainly for extra cash and won't replace your full-time job. They are worth trying because they're fun and easy ways to make money!
Become a Clothing Product Tester
If you're someone who likes to get dolled up frequently, while snagging free clothing, you may be interested in becoming a clothes product tester.  
You can get paid to wear clothes by companies who want to test their products before they go on the market. This is a fun way to earn some money while getting free clothes for your closet. 
In order to make money by product testing clothes, you will need to review the product and give the pros and cons. This may involve how the material feels, how it looks, and how well the style works with accessories,
If this is an opportunity that interests you, here are a few ways to earn money as an apparel tester.
14. Become a Product Tester for Shein
If you've never heard of this company, they are an affordable online marketplace that sells clothing worldwide. They have thousands of styles for almost every taste and they are inclusive of all sizes.
You can sign up to become a clothing tester for Shein with their Free Trial Program. This allows anyone with an account in good standing to sign up, get free clothing and review them on the website. 
If you are selected, you must provide a detailed review of the product and how you felt wearing it. Be aware that you must provide quality photos of yourself in the review and explain how you accessorized it.
Sign up here to become a tester.
15. Apply for Clothing Tester Jobs Online
Another fantastic way to try product testing jobs at home is to apply with product research companies. These companies will pay you simply for reviewing clothing items and apparel on your own time.
When you sign up, you will fill out qualifying surveys which will help decide what product is best for your demographic. The company will then send the product for you to give an honest review.
Sign up to become a paid product tester with Product Review Card and influence products for brands. 
16. Get Photographed as a Clothing Product Tester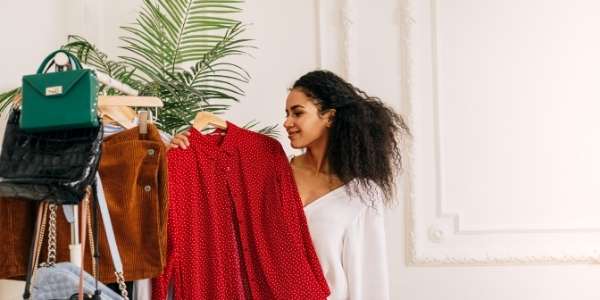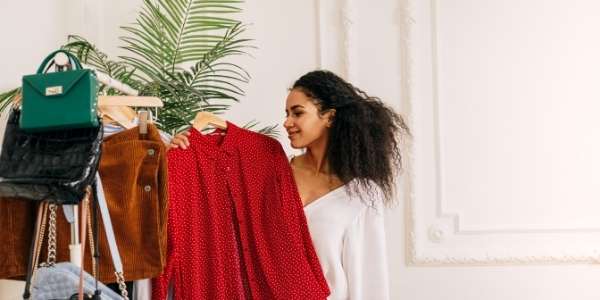 Another way to get free clothes from companies is to be photographed while wearing them. You've seen models photographed on billboards and storefronts and this is what they're paid to do!
In order to get their clothing advertised, small companies will hire models to wear their products and make them look as natural and effortless as possible. Their marketing budget might not be as large as big brands so they can use everyday people to be models.
When you snag a gig you will be paid a set amount and sometimes get goody bags with free clothing. 
Would you like the chance to test gym wear and athletic products? You can become an apparel tester for Under Armour, provide honest feedback on athleticwear, and get paid. You will be writing a concise review of the performance of the product and how well it looks and feels.
This is meant to help athletes get the best quality products on the market. Head to their website, fill out your profile, and complete surveys to be given a chance to test products. 
When you're giving reviews, try to give both pros and cons and avoid being biased. 
18. Clothing Influencer 
Do you have a large social media following on Instagram? Do you also love shopping and trying new clothing?
If your answer is yes, this is the perfect way to get free clothing. Brands will also pay you for trying their clothing and posting it on your Instagram account.
This works well because companies want their products to be showcased to a wide demographic. Of course, this type of marketing will succeed much more if you already promote fashion. If you're new, you can create an account and focus it around clothing.
The way you make money is primarily through sponsorships. Brands will pay you when you review their products and post photos with the clothing. One of the best ways to do this is by wearing the clothing naturally and taking photos. 
You can use Instagram posts and stories to promote clothing from brands.
Sign Up as a Beauty Tester 
The beauty industry is one of the fastest-growing industries in the world. You can be a part of that as a beauty product tester and give honest reviews on an array of products.
 In order to become a makeup tester, for example, you will need to have a true interest in makeup and not pretend just to get free products.
You'll get paid to test products at home by signing up with various beauty brands that need unbiased reviews of their products. In most cases, you'll be testing items before they hit shelves to ensure that consumers get the best quality products.
Start testing products for money on these legitimate platforms
Loreal wants men and women to test and review cosmetics and products related to skincare, health care, and beauty. You need to be 18 years or older to apply.
They will ask you basic questions and if you qualify, you'll be able to participate in various beauty product tester jobs. 
Some tests take place at their facility in New Jersey, while you can conduct online surveys and do other product reviews at home.
Even though it's great that you can test makeup products for free, getting paid is even better!
The Pink Panel is a US-based consumer product panel that pays people to test their skin and hair care products.
I think it's one of the best at home product testing jobs out there because you can make up to $100 in the form of gift cards and keep the product you review as well! As a member, you have the chance to get free beauty products and paid product testing opportunities to earn additional rewards of up to $200 cash!
If you want to become a work-from-home product tester and earn higher than average, the Pink Panel is the ideal spot. 
Do you have bouncy curls? NaturallyCurly is looking for a diverse group of people to take surveys and give reviews on their products.
They mention that their slots sometimes fill rather quickly so you should take the plunge and start sharing your opinion ASAP. On their platform you will :
Complete surveys
Participate in polls
Engage in product testing 
This is a fantastic place to get free hair products and help other women with their haircare needs.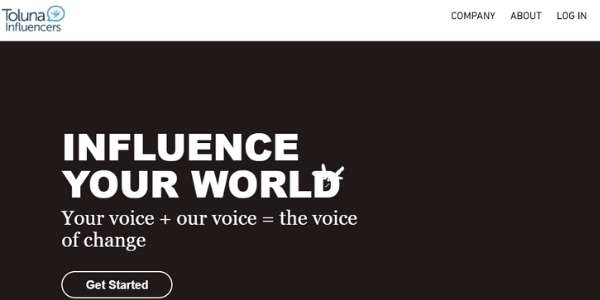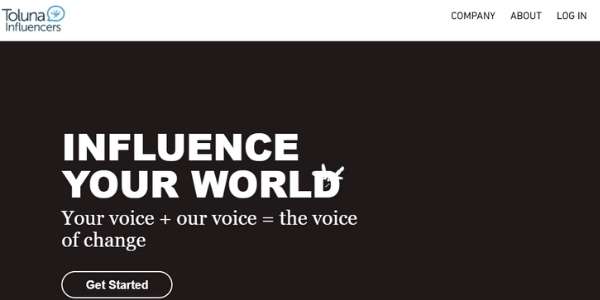 You can sign up completely free with the Toluna Influencer Panel and start testing products right away. They'll be sending you emails, so be on the lookout and check your spam as they can sometimes end up there.
You can get paid to test cosmetics, makeup, and other beauty items from big brands. What I love about Toluna is that you can earn as much as $100 in cash or gift cards!
You might know Swagbucks as a place to take online surveys and polls. But what you might not have known is that you can also test a range of beauty products on their platform too.
Brands may require you to review the product's color, style, and how well it worked when used. These may include makeup, hair products, or skincare items.
Sign up to get paid in cash or via Amazon gift cards.
Mom and Baby Product Testing
Baby products have been growing with increasing popularity over the years and with that mommy bloggers have taken advantage of this opportunity. Many moms 'test' these baby products and review them for their audience or promote them online. You too can test products and get paid by trying out baby products.
Are you a mom who would like to be a part of a fun, vibrant community? You can join Moms Meet and network with brands and other moms online.
Your honest feedback will help other moms and influence future products and brands.
Not only will you get to try free products but you also will be earning points and rewards. The products you receive will also benefit you as they are organic and eco-friendly.
Moms Meet is one of the best places for Mom Bloggers to join because you can become a Blog ambassador and spread information about healthy living and win prizes for the work you do.
You'll also be getting exposure for your own blog which is an added plus.
Would you like to test products for Amazon and get paid?
The Amazon Vine Program seeks to give unbiased reviews on products offered by sellers on the Amazon Marketplace.
 Even though it's an invite-only program, if you are fortunate enough to be invited, you can become a Vine Voice who helps to provide customers with reliable information on their potential purchases.
There is no cost to being a Vine Voice and you will actually benefit by getting free or discounted products to review. If you already shop on Amazon often, this is a great way to get free stuff.
You can register now as a Mom Select member, write down your interests, and get offers from programs suited just for you. 
When you join these programs, you'll be reviewing the latest campaigns, finding new products, getting free samples, and attending brand events.
If you'd like to be a mom influencer and shake up the industry by giving your honest feedback, then this program is for you.
To date, they have paid more than 35 million to their mom influencers, so join now and help other moms discover quality products!
UpSpring is another place where moms can join a community of other moms known as the UpSpring club. 
They cater primarily to pregnant women and women who have gone through postpartum recovery to provide them with excellent tips and access to products that help moms through the motherhood journey.
 On their website, you'll see advice on getting pregnant, what to do when you're pregnant, and even a hospital bag checklist to help new mothers.
Apart from testing new products and sharing your opinion, you will also get gift certificates, exclusive discounts, and updates on product launches. 
The signup process is simple. You'll just head to their website, tell them a little about yourself and your family and then you can take part in their product reviews as much or as little as you want.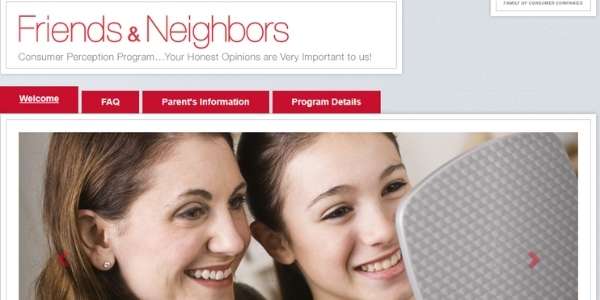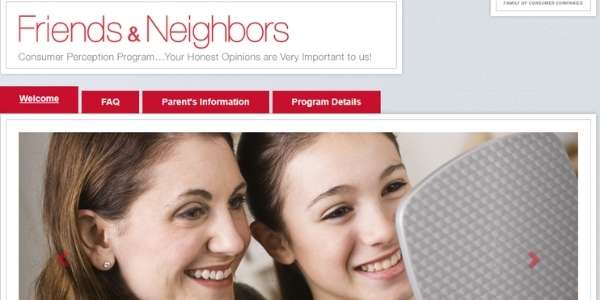 With this product testing program, you can get invitations to participate in focus groups, conduct product testing, engage in forums, and do online surveys. In order to be a product tester for Johnson Friends and Neighbors, you need to be based in the US.
You could be testing a new baby wash, shampoo, fragrance, or any product that parents often use at home. As a panelist, you can answer questions on topics like dental care and health and wellness.
Toy Product Testing
Would you like to earn an extra $100 each month just for testing toys? You or your children can get paid for testing out toys for various brands.
Companies will pay families to try them before they hit the market.
The age requirement will vary but they generally look for ages between the toddler through preteen years.
If you have younger kids you may have used Fisher-Price. They make a tremendous amount of learning tools, toys, and gadgets for babies and toddlers.
The Fisher-Price Play Lab will pay parents to have their children test out their products. This way they can understand how children play, what they like, and even parental preferences.
More than 2,800 children participate in this research every year and the company has been doing this for over 60 years.
They hold regular informal gatherings at their campus and conduct in-home tests which are convenient for parents and their children to play comfortably at home. If you'd like to partner with them, sign up on their website.
Step 2 is another company that regularly opens testing opportunities for their toys and products online. 
When you're selected to be a toy tester, they will send the toy directly to you. You will be able to test out the toy for two weeks and then complete a review.
 Of course, your kids will be able to keep the toy after the research is conducted.
 Toy Testers for Step2 will get updates to sample products that are not yet open to the general public.
As a parent, you can enroll your child to test toys or games at the Hasbro FunLab. This company is looking for children and families of all ages to participate and get rewards.
 They even have a preschool program that runs from 9 a.m to 11 a.m. that your children can attend weekly if you live in the neighborhood. The Hasbro Funlab also has focus groups where participants can give feedback on whether they use a product or why they purchased it.
 An in-home friendship group program is also conducted where moms can have get-togethers to talk with other moms and kids can play and test prototypes.
If you live in New York or California, you can become a toy tester with Mattel Imagination. 
Mattel makes a whole host of products and is known for the miniature cars they create.
 If your child is under the age of five and you live within 50 miles of East Aurora NY, visit this website and register.
Any family in the US can participate in focus groups and specific toy testing activities by registering to get updates on future opportunities.
33. Spin Master Toy Tester 
Spin Master is a leading Children's Entertainment Company that seeks to provide engaging play experiences with toys, digital games, and other fun activities.
When you sign up to become a toy tester you get to test the toys and then keep them for free.
In order to get started with this company, head to their website and look for offers from SpinMaster. They also have other opportunities for testing and reviews on other products.
 Shoe Product Testing
If you enjoy trying new shoes, you could become a shoe tester and get paid to wear shoes for various companies or brands.
Apart from being a paid product tester, you can also get free shoes. Generally, you'd test them when you're running errands, playing sports, or exercising as companies want to know how well they work in everyday situations.
Sign up to be a product tester with New Balance and start testing sneakers and running shoes. Help this brand to enhance their products with your feedback. 
When you sign up, you'll become a part of an elite community by testing new prototypes before anyone else wears them. You can do paid product testing from home, as New Balance will send the items directly to you by mail.
They will give you instructions on how to submit your review and they prefer if you give honest feedback.
Would you like to work for one of the biggest shoe brands in the world? Nike offers people like you the chance to test their shoes and they accept people of all ages!
In order to test the durability and performance of their products, they generally seek persons who are athletes or engage in physical activity frequently. Nike will ask for your contact information and shipping address to send products to your home.
If you'd like to be more adventurous, they also do testing on-site. You can head to their testing facility for a day and review their products.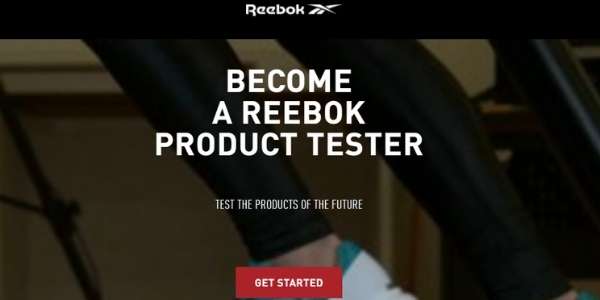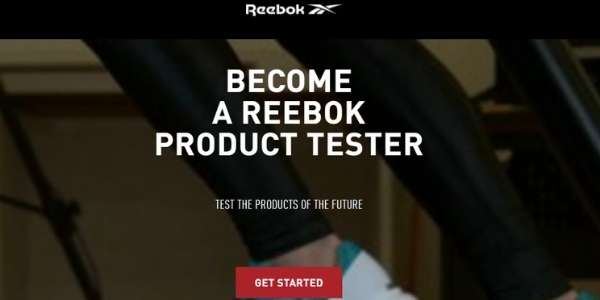 If you're into fitness and athleticism, I'm sure you wouldn't mind trying out some of the finest products from this popular brand.
To get started with them, sign up to be a product tester and provide all the necessary demographic information.
As with Nike, Reebok will make a preference for persons with an athletic background or experience with intense physical activity. 
If you do qualify, you'll be expected to wear the product and engage in your regular activities, and then provide a review within a specific timeframe.
As an Adidas product tester you'll get to test shoes and receive freebies as well! Provide honest and valuable feedback to help enhance products to supply to consumers just like you!
Most of these product testing companies are the same when it comes to their sign-up process. Visit their page and sign up for their program. But you need to know a few rules they have such as:
Not testing competitors products
Having a reliable internet access
Must be a US citizen
They will access your profile based on where you live, your athleticism, shoe size, etc.
If you're a fan of Saucany's products, they too will send you free products to test and review. You'll be testing athletic shoes, so it's best to apply for this only if you spend time being physically active. 
When you go to their sign up page, you'll see questions related to:
Demographic information
Type of running shoes you use
Shoe brands you wear
The amount of miles ran each week
Athetic activities you participate in
Based on their survey, they want to choose someone that can test their product efficiently.
Other Places to Apply as a Paid Product Tester
39. Univox Community
41. SheSpeaks
42. Daily Goodie Box
43. My Soap Box
44. UserTesting
45. Nielson Computer and Mobile Panel
46. Bzz Agent
47. Clicks Research
48. Points Club
49. InboxPays
50. YouGov
Tips for Aceing it as a Paid Product Tester
Do your resaerch and sign up with legitimate product testing companies to avoid scams.
Only sign up for products you have an interest in instead of applying only to get freebies – you can quickly become overwhelmed.
Use an email address soley for the purpose of product reviews, so you can have everything in one place.
Try to be proactive in responding to email invites to avoid losing out on opportunities.
Apply to a variety of product testing programs for more chances of getting selected into a program
Always be honest and never give biased or untruthful reviews on products.
Happy Testing!
If you liked this post, please PIN it for later!????❤️️