This post may include affiliate links.
Raising a family on a single income can be a severe challenge.
For single moms, the difficulty is even more incredible; especially in today's economy, where the cost of living continues to rise and wages remain stagnant. 
Taking on a second job can be an invaluable way to increase family income and make ends meet. Still, a second job can often be challenging to find and even more difficult to balance with the responsibilities of parenthood.
Today, you'll discover some of the best second jobs for single moms to do part-time, alongside their day job.  
If you're a single mom struggling financially, then you will love the options on this list!
 Not only is this a great way to increase your income and savings, but it can also create a sense of purpose, giving you something else to focus your energy on.
These gigs are ideal for single moms who want to find a job that fits their lifestyle and needs. Because there are several options to choose from, you'll get the most ideal second jobs for single moms, that pay really well and have flexibility. 
PIN IT!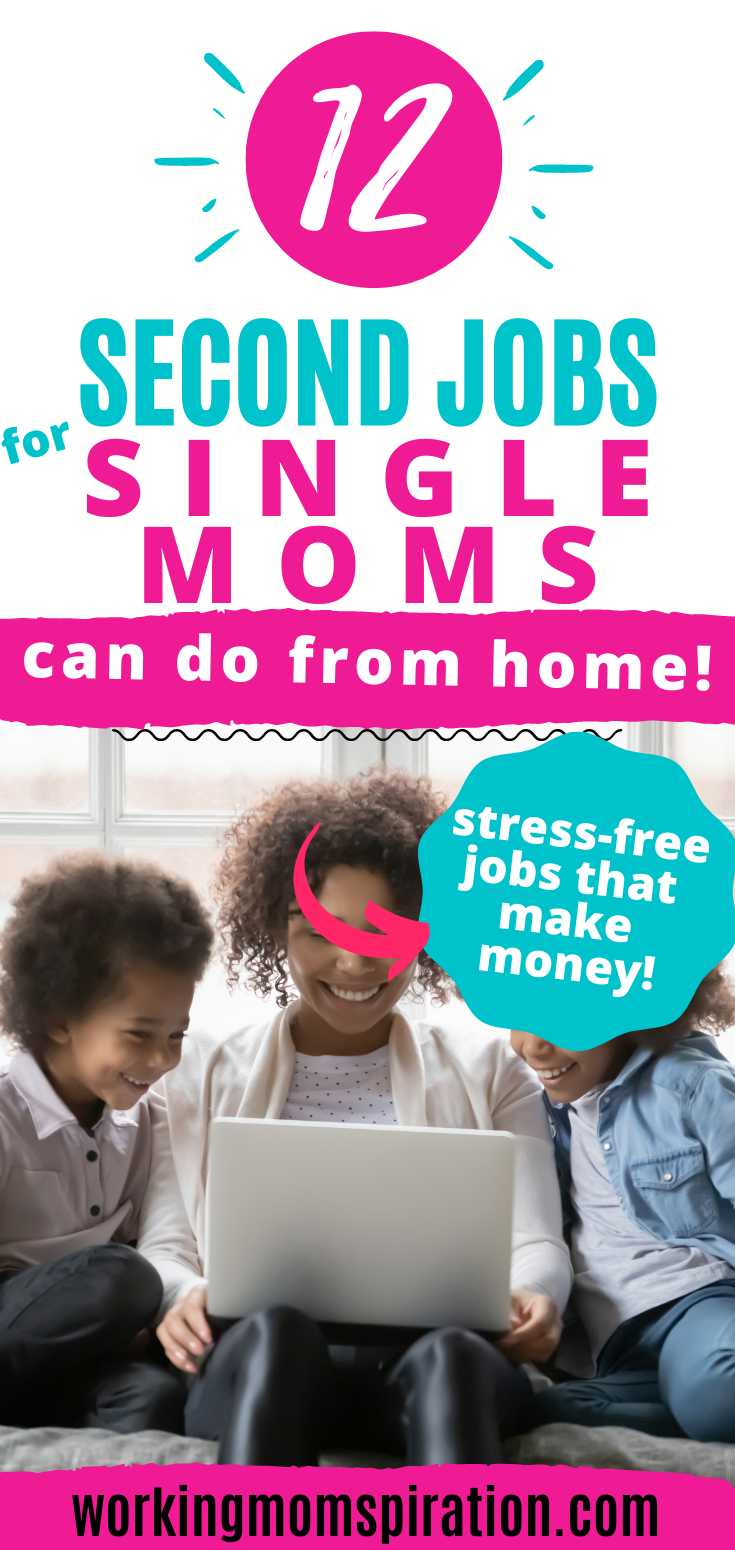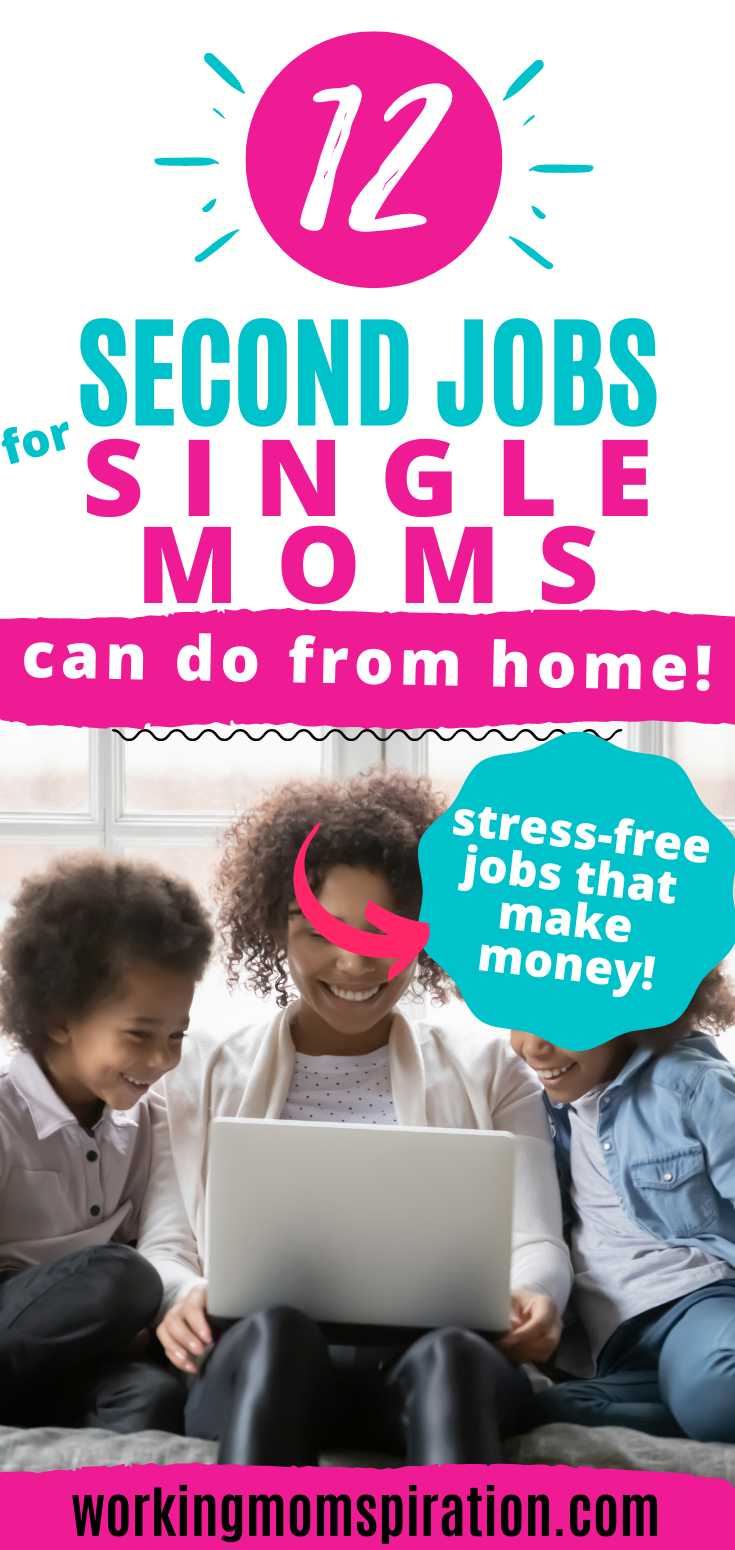 Best Second Jobs for Single Moms to do Part-Time
1. Proofreading
Isn't it nice cozying up to a nice book, especially when it's raining outside? 
You have the opportunity to earn not only money but to develop your grammar skills further by working as a remote proofreader. 
Single moms everywhere can start this second job even with a nine-to-five because it's super flexible. 
This line of work allows you to work from the comfort of your own home while earning an income to support yourself and your family. 
You may already know that proofreading involves checking written materials for accuracy and errors of all kinds, including typos, grammar, and punctuation. 
Having an eye for detail and a knack for identifying mistakes is essential, but the job comes with several other perks, too! 
You'll always have the flexibility to work on your own schedule, and you can even work while your children are napping or at school. 
To get started, here are 20 places accepting beginner or experienced proofreaders to work from home. 
2. Freelance Writing
What if you could combine your superpower of single motherhood with a job that offers flexibility, growth, and financial security? 
With a freelance writing job, you can do just that. 
Whether you're a stay-at-home mom or you're balancing a career and motherhood, you can benefit from the freedom of freelance writing. 
Freelance writing can be an incredibly rewarding career financially, especially from the perspective of someone who loves to write. 
It's satisfying to get your ideas down on paper (or digitally) and have them read and appreciated by others. 
There's the freedom to choose your own projects, pick your own hours, and work from the comfort of your own home.
Whether it's in the early morning or evening, you can hop unto the computer and start writing away and earn just like that!
Just like this mom who earns more than $200,000 a year working as a freelance writer on her own time!
So many publications will pay hundreds of dollars for just one piece of writing.
And the great thing is,  you don't have to be an experienced writer to make it work – there are plenty of opportunities for beginner and intermediate writers to get started.
Some freelance writers make upwards of $165,000 annually which is quite great for a second job. 
Here are a few ways to get paid quickly for writing gigs!
3. Housesitting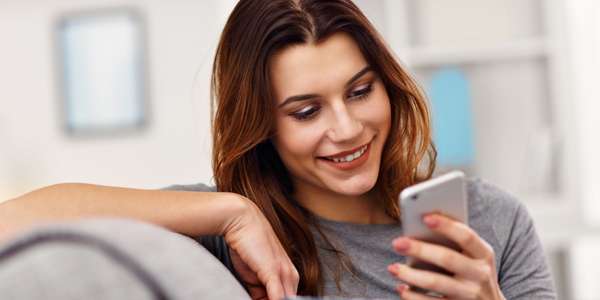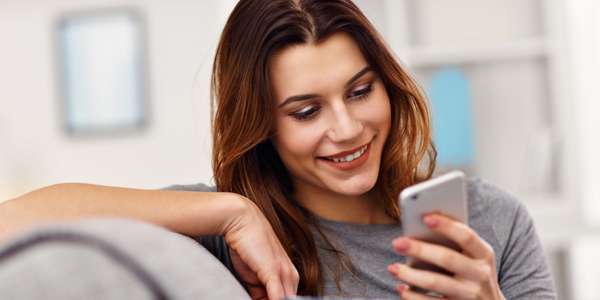 In this day and age, having extra income ideas and acting on them is necessary if you'd like to grow financially.
One way to make money from a second job, particularly on a part-time basis is housesitting.
Housesitting is an ideal job for those looking for an easy way to make some extra money.
 Not only does it allow you to live in a different place for a while, but you'll be getting paid for it! 
Your daily tasks may include looking after the house and its contents, tending to the garden, keeping an eye on the mail, and even looking after the family pets.
 With the extra funds you can make from this side gig, you can save up for that special something you've been eyeing, or just treat yourself to a well-deserved vacation.
For available gigs, check out sites like Housesitters. 
4. Virtual Assistant
Working online as a virtual assistant is an excellent way to make a living in the digital age. 
It's one of the most popular jobs for remote workers and those who want a bit of flexibility.
Some VAs work full-time, but as a single mom, seeking a second job working part-time is more suitable.
You can definitely do this as a VA because the role is pretty flexible.
As a virtual assistant, you can take advantage of this shift and enjoy the benefits of a flexible job without having to leave home or go through a stressful commute.
 It's a versatile role and you can offer a  variety of services such as responding to emails, scheduling appointments, creating content, doing research, and helping with administrative tasks. 
I've found that the best place to find jobs is on legitimate Facebook groups where clients or companies are seeking VAs for their growing businesses.
To start your job hunt now, here are 10 spots to snag a Virtual Assitant role. 
5. Tutoring
A career in teaching is not for everyone as it does require patience and dedication, especially with young learners.
However, another way to start a second job as a single mom without entering the classroom is to work as an online tutor. 
This side gig is a great way for moms, or anyone for that matter, to make some extra money. 
Working as a tutor is incredibly flexible, allowing you to choose your own schedule and work at convenient hours. 
This way, it's much easier to work around your other commitments, like picking up the kids from school, running errands, and dealing with home life. 
It can also be gratifying, as you get to help others learn and gain skills while getting paid for it.
 You could tutor students in a wide variety of subjects, such as mathematics, science, foreign languages, or even music. 
Depending on your qualifications, you can specialize in certain areas and offer detailed tutoring services.
You can work part-time as a tutor on Outschool, as they require no qualifications to get started. 
6. Sell Low-Content Books on Amazon
This side hustle is taking over the business world because of how simple and convenient it is. 
Low-content books are those with little to no information in them such as journals, sketchbooks, notebooks, and so on.
I've created and sold it myself and it's really easy to get started.
. Low-content books are the perfect way to get started on your Amazon journey because they require minimal effort to create and offer you passive income. 
What you'll need though are good design skills to create a cover and interior for your books. 
Once you're done, you can upload your book to Amazon and start earning money. To get a boost in sales, many creators use Ads or promote their products on Tik Tok, Pinterest, and even Youtube.
From there, you can start creating more high-quality books such as coloring books and puzzle books as those are pretty lucrative.
You can design your books with Adobe photoshop, or get templates from Creative Fabrica and Creative Market and make them your own. 
There's no limit to how much money you can make, and you can enjoy the financial freedom that comes with being a successful Amazon publisher.
7. Research Studies or Surveys
Who doesn't enjoy earning money from simple tasks?
If you're looking for a second job that's flexible and easy, doing research studies is perfect!
What's great about completing surveys and studies, is that they don't take up much of your time. 
It's mostly for extra money, but if you sign up with various companies and complete offers, the cash amount can equal that of a part-time job.
As a survey taker, you'll give your opinions while helping shape the future of products, services, and advertisements. 
Many surveys can be completed in just a few minutes and the rewards can be quite generous – with some surveys offering up to $50 or more in cash rewards!
Legitimate sites include:
This is an easy, fun, and enjoyable way to make some extra cash in your spare time, so check out these additional survey sites to earn more money. 
8. Dog Walking
Love animals? 
Achieve your dream of getting paid to spend time with animals by becoming a professional dog walker! 
Busy pet parents need your help to care for their pampered pooches on your own time.
A dog walking side gig is an excellent way to make money on the side, allowing you to enjoy additional income.  
Who knows? You might get a health boost as you get out in the fresh air, stay fit, and soak up some sunshine while spending time with man's best friend. 
As a dog walker, you can get to know your furry clients, build relationships with their owners, and bring joy to both as you take them on fun and invigorating walks. 
The best part is being able to set your own hours, so you can fit it into a busy schedule.
To find flexible dog walking gigs, check out sites like Rover. 
9. Social Media Manager
Even though I don't enjoy being on social media all day, some people do.
If you're someone who enjoys it, why not start making money as a Social Media Manager?
You'll get to help clients leverage their business online with helpful strategies such as:
Content creation of social media posts on Facebook, Twitter, and more. 
Engagement with customers 
Tracking Analytics in the back end
Campaign planning and execution
Apart from being responsible for your clients' accounts, you'll need to be creative and keep up with the latest trends while staying true to their vision.
Possessing excellent communication skills is also essential and strong writing skills are needed for creating engaging content across various platforms. 
Social Media manager roles are very popular now with many earning around $54,000 annually. This is only expected to grow as the demand rises in the remote working world. 
Additionally, you'll be required to monitor and respond to comments, messages, and reviews in a timely manner.
This Facebook group can come in very handy for your future role. 
10. Sell Photos
People look at passive income differently, but I like to think of it as a way to work hard and make money later.
Nothing is TRULY passive income, because you still have to keep up your game, but selling photos online comes really close. 
Imagine the freedom of being able to make a living by capturing moments in life and having the ability to share your unique vision with the world?
If you truly have a passion for photography, it could turn into a lucrative business. 
Photography ranging from landscapes and wildlife to fashion, travel, and abstract images, are some of the the top picks of what to feature and sell.
This can work whether you're a budding photographer or a seasoned professional, as even iPhones have the power to take stunning images. 
Selling on platforms such as Deposit Photos and Getty Images is a great start. 
11. Deliver Food
As a foodie myself, I find it so convenient to have the option of food being delivered.
At the click of a button, you can order take out or groceries and never waste money on gas.
Overall, it's just a convenient thing.
What's also convenient is making money as a delivery driver part-time. 
This job can be done by anyone with a good working vehicle with the ability to manage their own schedule. 
One of the best ways to deliver food is with DoorDash.
It's completely free to sign up as a 'Dasher' and earn around $25 an error along with tips.
Sign up with DoorDash for free!
12. Sell Printables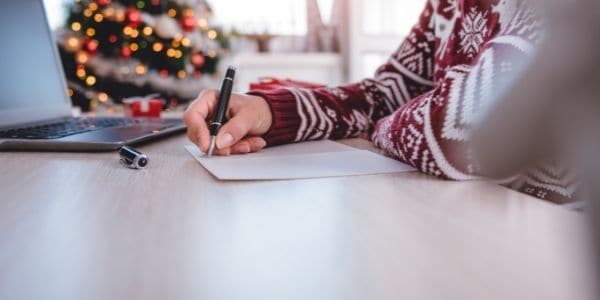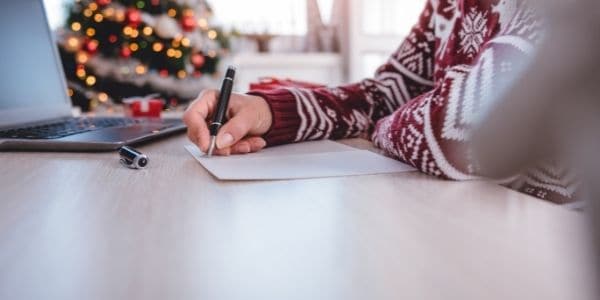 If you're considering a way to make a passive income while unleashing your creativity, designing and selling printables might be the answer.
 With the rise of digital downloads over physical products, selling printables online is a great way to turn your creativity into a money-making venture. 
There are plenty of moms who are doing this online and are able to make thousands even with their day job. 
The printables you create can include anything from art prints to planner pages, wallpapers to journaling kits, and anything else you can dream up. 
I've created printables like chore sheets using a simple tool like Canva, but you can choose one that works for you. 
Selling printables online gives you the freedom to design and create something beautiful and share it with the world. 
Think about your ideal audience and this will give you ideas on what to make and sell.
For homeschooling moms, you could sell reading comprehension and math sheets, while for budding cooks, recipe trackers could be ideal. 
 You can offer your printables as an instant download, giving your customers the convenience of having their product instantly delivered after purchase.
With the right marketing strategy, you can build a profitable business selling printables online and enjoy the rewards of your hard work.
Here are 40 digital products to start with!
What is a Good Second Job for a Single Mom?
I'm sure that most single moms would prefer a second job that allows for greater flexibility. Since a day job requires the majority of the day, a second job is ideal with a schedule that works around that.
For single moms a good second job could include:
Remote work that allows for travel if necessary
Part-time hours with flexible scheduling
Freelance work to choose most ideal job
Regardless of the job you choose, it's important to consider factors such as pay, schedule flexibility, and job security when evaluating second job opportunities.
Try These Second Jobs for Single Moms 
As you can see, second jobs for single moms are an excellent way to make extra money while still having time to be present in your children's lives. 
With just the right balance of flexibility, pay, and time investment, single moms can find the perfect second job that fits their lifestyle and financial needs. 
With extra income from a second job, you can better provide for your family and earn extra money to save and spend on things you enjoy!
PIN IT!