This post may include affiliate links.
Are you're kids bored at home, ransacking your makeshift home office (your laptop on the dinner table), and can't go outside due to inclement weather or out of pure laziness?
Well, it's time to pull out the gadgets for a little screen time!
A little won't hurt, I promise).
This list of fun educational apps will cover Math, Reading, Science, Geography, and Foreign Languages. The bonus is that they won't even know they're learning!
Some of these educational apps have been my go-to when we're stuck inside the house without any craft tools or other creative outlets available.
(sometimes I forget to stock up, crazy right?)
I love the fact that my son can get some learning in and have fun while doing it.
I feel less guilty too for having him on the screen!
If you need some useful apps that kids will absolutely love, then you're in luck!
Check out this helpful list of fun educational apps for your kids to have fun while learning.
Remember to PIN this post for later!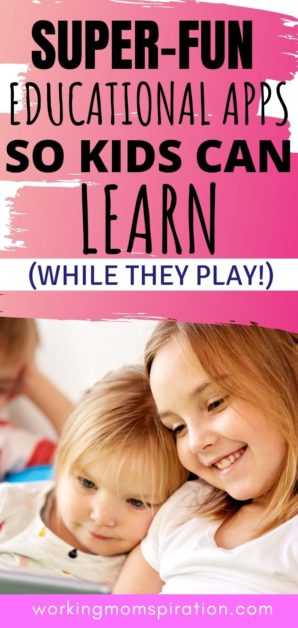 Overall winner
1. Khan Academy kids
My son is a big fan of Khan Academy kids! If you have little ones who are at that stage where they want to learn everything, the Khan Academy app is perfect for them! It's completely free and covers literacy and reading, math, problem solving, language and skill building activities. 
Educational apps for Literacy and Reading 
2. Reading Raven
Reading Raven offers kids step-by-step reading lessons to boost their vocabulary and develop essential early learning reading skills. The game is beautifully illustrated and very engaging for kids of all ages. 
3. Starfall Learn to Read
Filled with spelling activities, phonics, and easy-to-read stories, Starfall: Learn to Read is ideal for children who are learning new words. They can follow Zac the rat as he helps them master letter sounds through fun activities and catchy songs.
4. Homer: Learn and Grow
The Homer app helps your child to develop critical thinking skills through fun, interactive learning.  Kids can access intriguing stories for both their age level and preference to help them fall in love with reading. Your kids will love the large collection of engrossing alphabet, phonics, and sight words activities!
5. Hooked on Phonics
This app uses eye-catching graphics and some cute critters to help your kids with early childhood learning. Filled with hundreds of videos, books, and songs, the progressive lessons will guide children on alphabet and letter sounds which are essential for developing reading skills.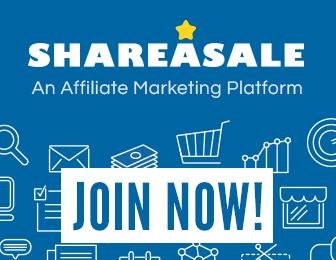 I'm currently using this program for my son, and I can say that it is one of the best apps for introducing literacy skills. The games and activities never get repetitive and really help kids build their vocabulary and reading skills. I highly recommend it!
Educational Apps for Math Learning
7. Splash Math
Does your child hate math? Splash Math will help them love it with its fun and easy math games, books, and lessons. With more than 4000+ activities, this app will keep them busy for a long time! It's personalized training also helps keep your child on the right track.
8. Quick Math Jr
Rated as one of the best Math apps for kids, Quick Math Jr uses quirky characters and a colorful interface to keep their attention on learning new Math concepts. It also has engaging mini-games and a fun way to do make-overs on the game's characters.
9. Dragon Box
This award-winning math game knows just how to get kids to learn math while having fun. Your child will be introduced to basic algebra concepts like division, multiplication, and addition. The game has more than 200 puzzles and various chapters to advance your child's learning. 
10. Animal Math Kindergarten
Filled with lots of cute animals and more than 100 irresistible math games, your kids will love learning math from this app! The game offers reassurance that they're on the right track and introduces lots of math concepts which include algebra and geometry. 
11. Number Run
Number run is one of the more exciting games on the list that features 52 high action levels of math fun. Players will have to solve math puzzles that appear on the screen, and once they get them correct, they are kept in the race. 
Educational Apps for Science
12. Habitat: the Game
Embark on an adventure to keep an endangered polar bear alive. Children will learn to care and nurture the animal by completing a number of tasks with realistic actions.  Kids will enjoy the beautiful habitat and locations they come across. The game's major theme is to improve the bear's health and earn badges along the way.
13. Play and Learn Science
Play and Learn Science will allow your child to play and explore a range of science subjects such as Earth Science, Physical Science, Environmental Science, and Life Science. Along the way, they will hone their problem-solving skills through physics-based games and fun weather elements. Kids will also be able to experience science through their own eyes and how it affects their everyday lives.
14. Marco Polo Ocean
Your kids will love this deep-sea exploration game that will traverse the ocean home of creatures like octopuses, fish, and other marine animals! Kids will move from the shoreline to the seafloor with their submarine and interact with the fishy characters they'll find all over the ocean. This app is great for learning about some new creatures and their behaviors. 
15. Weather by Tiny Bop
Do your kids love learning about cyclones, clouds, and lightning? Weather by Tinybop will give them fun and interactive play through making tornadoes, starting a snowstorm, using wind, air, sunshine and many other weather elements to understand just how they work. Kids will get close-ups of weather in action and see how weather affects the environment!
16. Toca Lab: Elements
Full of color and vibrancy, Toca Lab: Elements will never leave your kids bored. They will be able to discover elements by experimenting in their very own lab. They can put their elements in a centrifuge, warm it in a bunsen burner, add mysterious chemicals, and see how they react. The fun part is seeing how various elements behave and coming up with crazy combinations for a nice surprise!
Educational Apps for Foreign Language
17. Duolingo
This is one of the best ways to introduce your little ones to a new language. Before they go off to school, they'll have a head start in the language department. The app uses bite-sized lessons with fun games to teach more than 35 different languages. While your child will not need to know every language, you can get them to start with just one.
18. Endless Spanish
Kids will be attracted to the cute creatures in the Endless Spanish app. Kids will learn the most commonly used Spanish words and play intriguing word puzzles that reinforce learning. The game itself is charming and kids will have a fun time interacting with the game's quirky characters.
19. Dic Dic Language app
Dic Dic Language app helps your kids learn a foreign vocabulary and also teaches them the spelling and phonetical sounds of other languages. The app teaches kids the most common words in various languages and parents can adjust the level of difficulty as their child progress through the app.
20. LinguPinguin
Perfect for preschoolers, LinguPinguin helps kids understand the combination of sounds and images. The app uses a playful approach to teach children foreign languages and engages them through a series of nine visual words they can explore. Themes include transportation, food, toys, nature, and clothes.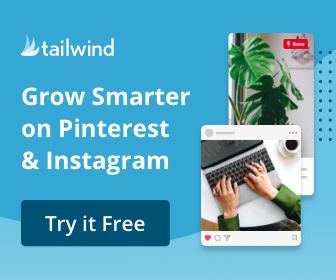 21. Gus on the go
Kids will explore new languages in a  fun and engaging way through a classic story that has a few twists. The app has 10 interactive lessons, cute games and new vocabulary that will make learning a new language super fun!
22. Mindsnacks
Mindsnacks introduces 1000+ Spanish words and teaches conversational skills that help kids speak the language more naturally. With 9 fun games and 50 Spanish lessons, this app has enough content to keep kids busy for a long time. 
Educational Apps for Geography
23. Stack the States
Kids will have a grand old time learning about all 50 states, their capitals, state shapes, and even nicknames! Filled with color and an interactive scene, kids can move, touch, and tinker with the animated states as they appear on the screen. Continue playing and learning as four bonus games will unlock for even more fun!
24. Geo Walk
Geo Walk takes kids on an intriguing exploration where they learn about plants, animals, famous people, and inventions. The app has a smooth interface that will make kids feel like they're right there. As kids read and explore the gorgeous landscapes, they can showcase their knowledge with a fun multiple choice quiz.
25. Barefoot World: Atlas
This incredible app allows kids to see all the fascinating places around the world with a dazzling 3D globe and interactive features. Kids can fly, spin, and zoom as they explore oceans, cities, and countries. Your little ones can also test their knowledge with quizzes and puzzles!
26. Kids World Atlas
Similar to our previous mention, Kids World Atlas provides a variety of scenes for children to learn about. They will see and interact with famous lakes, mountains, ecosystems, and major world landmarks. Children will enjoy the colorful scenery and get excited about Planet Earth!
27. Kids Planet Discovery
Apart from a super cute theme and a vibrant, colorful interface, Kids Planet Discovery offers a grand virtual adventure of Planet Earth where they learn about different cultures, animals, music, and dress. There are more than 100 countries to explore that features fun ways to learn through quizzes, games, and music.
Just for Fun
I had to mention some other fun games for kids that they can play with siblings. Even adults can get in on the fun. Here are a few that my son actually uses and has a lot of fun with!
28. Toca World
Toca World is a game in which kids can build and make their own creations. Whether it be a house, apartment, restaurant, or playground, there is almost everything there for kids to use their imagination and make unique designs. Kids can explore worlds such as City, Hospital, Vacation, and Office.
29. Sago Mini World
Funny animals and characters await kids in Sago Mini World. Jam-packed with more than 35 games, kids can build robots, fly through a forest, go camping, and visit animal friends. There is so much to do in this game, that your kids will never be bored.
30. Peek-a-Zoo
Preschool kids will love this game that has them spot and identify different animals who are doing silly things that will create plenty of comedic relief. Children will also learn about emotions and sounds. 
Your kids will go crazy for these apps!
These educational apps for kids will definitely keep their attention while you're working online or doing some chores. While you don't want them on that screen for hours, you'll be grateful for even a half-hour of peace and tranquility.
Remember they're learning while they're having fun!
If you liked this post, please PIN it for later!❤️️📌