This post may include affiliate links.
Do you have a skill that you could turn into a small business?
Would you like to know the best small business ideas for women at home?
Women have the opportunity to generate their own income with just one small business idea. 
There are lots of work opportunities available that you can do from the comfort of your own home, with your kids, and around your own schedule. 
When I was on the hunt for business ideas, I saw an immense amount of opportunities but didn't know which one suited me best.
Some of them didn't even look legitimate from the get-go and it made me feel completely hopeless.
 This doesn't have to be you.
This list of eight awesome small business ideas for women at home will help you to discover some of the most profitable, yet flexible businesses that you can start.
With anything successful you start in life, there is sometimes a small investment to be made.
At times, people can start their own businesses with a small amount of money, while for others, it may be a larger sum.
With these business ideas, however, it mostly requires brain work in the beginning but can result in a dependable passive income stream. 
Remember to PIN this post for later!
How to Formulate the Best Small Business Idea that suits you
Can you really start your very own business from scratch and make it profitable?
That's a large doubt I had when I started my very own blog.
To be honest, this is a valid concern, and it's something that every woman should ask herself when she considers starting a business.
It can really be a bit intimidating when you first think about it.
However, the first step to take when thinking about your business is to come up with a Business Plan. 
A good business plan will help you on your path to success and make it much easier to execute your goals.
It will help you to:
Specify your business goals
Find your target market
Discover your competition
Create a sales plan
Develop leads and conversions
These are the basic ideas behind a business plan and I highly recommend starting off with one before you develop your actual business.
Say you're starting a flower business and you're completely new to the idea. You would want to research your main target audience.
This simply means deciding who would be buying your flowers.
There are a couple of audiences you could target right away with your business.
Two that come to mind are:
Women who want flowers for their home or weddings.
Interior design businesses who need them for staging.
Right there you have two target audiences who want exactly the same things for different reasons.
From this point, you can develop the remaining areas in your business plan like your sales targets, knowing your competitors, and how best to market your business.
This is one way you could look at choosing your demographics and starting with a business plan that best suits your needs. 
8 Small Business Ideas for Women at Home
1. Start a Blog
Of course, I listed blogging as the #1 small business idea for women because this is the first one I chose!
I first came up with the idea of blogging for business because I realized just how flexible it was and how many other women were doing it as a full-time business.
Not only am I able to work at home, but I can still spend quality time with my family and set my own schedule.
I consider blogging one of the best stay-at-home mom jobs because it gives you the freedom to live life more intentionally.
Which mom wouldn't want that!
Blogging also allows you to make money through passive income.
This is one of my favorite things about it. For example, when you write a blog post that has ads, you make money when people click or scroll past your ads.
So you make money even when you're not actively working.
There are lots of other ways to make money blogging though. The most common ways are with:
Sponsored Posts
Selling Products
Offering Courses
Coaching Services
Abbey from Just a Girl and her Blog, blogs about home decor, DIY, and organization.
She made $41,700 from her blog in just one month.
She did it all using most of the same methods I mentioned above.
Although blogging is fun, it also takes a lot of work.
When you first start a blog, you need to ensure that you select a mobile-friendly theme, set up plugins, write useful content, and make it completely user-friendly. 
Also, you have to use ensure you promote your blog posts, extend your reach on social media, and build blog traffic.
I am not out here saying this blogging thing is easy.
Far from it.
However, you can turn this into a small business with some hard work and effort. 
When I first started my blog, I made sure to invest my time in a few courses to set me on the right track.
I'd suggest you try some free blogging courses that will make starting a blogging business much more simple!
If you're ready to start a blog now, you can sign up with Bluehost for as little as $2.95 a month!
2. Create Printables to Sell
Our next small business idea for women is starting a printable business.
What's great about this option is that you can do it all from home. 
This job is great for women with or without kids because of its flexibility and the fact that you can choose when and how you create and market your products. 
You also have a range of products that you can market such as:
Calendars
Meal Planners
Fitness Planners
Coloring Sheets
Activity sheets for toddlers
Project Planners
Digital Stickers
These are items that will sell well because they are always in demand.
And you don't need to be an expert in design to even make them. You can use accessible tools such as Canva, PicMonkey, Adobe Illustrator, and Google Spreadsheet.
If you're stuck on what to design, you can get inspiration from online shops such as Etsy, Creative Market, or Pinterest.
Remember that you won't be copying these designs, but just getting a general idea of what sells.
You can get tips and tricks on what fonts, colors, and prints your target audience really likes and how to turn them into your very own creations!
Sarah Titus started her own Printables shop and has made more than $52,000 her first month on Shopify!
I know that not everyone will get this level of success, but there's no reason why you can't start your own unique printable shop and make it flourish.
Find out how to use Canva to create your own printables to sell online!
3. Food Business
Are you one of those women who always get compliments on her desserts?
Do you make succulent oven-roasted chicken that everyone devours? 
If this is the case, you might be able to start a successful small business with food.
This is a great option for stay-at-home moms because you can run a food business from your home. 
Listen. I'm not saying this is the easiest business to start at all.
But if cooking, baking, and catering are things you really enjoy, then why not use it to your advantage?
The first thing you should check out before embarking on your new adventure is the regulation and requirements of home-based food businesses in your state and county.
The next step is then to implement your business plan, like the one I mentioned above.
This will help you to figure out if the food business you're setting up is right for your location and potential market.
 Home Made: How to Start a Home-Based Food Business will guide you step-by-step on how to start a food business from your home, and how to develop a business strategy that actually works. 
Another important step in developing your food business is to purchase premium food-making equipment, utensils, and ingredients.
You'll also want to ensure that the food packaging is of superb quality because hello, our customers will know the difference.
It's always best to start off on the best foot.
Again, this doesn't mean you have to go crazy and splurge.
There are a lot of wholesale suppliers who offer commercial kitchen equipment at affordable prices.
I recommend KaTom Restaurant supply. They are pretty popular and offer clearance and sales and deals. 
4. Get Creative with a Craft Business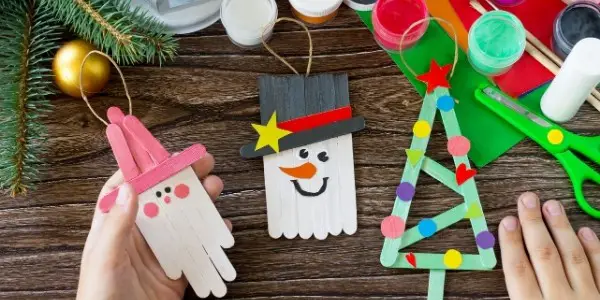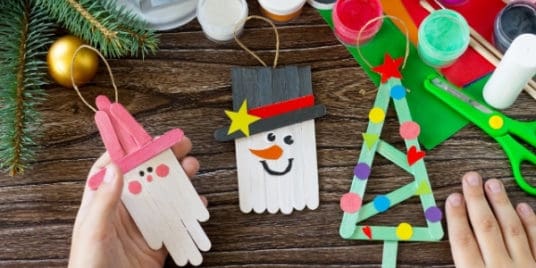 Now I must admit that I absolutely love crafts, arts, and all things creative, but that doesn't mean I'm good at it.
Most of the arts and crafts I do are when my son and I get our hands dirty during homeschooling, and I plan to keep it that way.
Those messy crafts will never be released to the world. ????
Not everyone is horrible at crafts though, and if you're a creative genius, you can get started with a crafts business with a little planning and investment. 
Not all small business ideas are successful, but if you want to start a booming business, you have to put in the research and a solid business plan. 
Starting your business off on the right foot involves choosing a niche.
A niche is important because it allows you to slim down on your choices of the types of crafts you'll be marketing. 
Say you're designing cute, fashionable tote bags.
You'll want to master that product and target it for a specific audience. It could be targeted to the teen scene, smaller kids, or for both audiences. 
Market research is also important because you want to know if the demographic you have chosen will actually buy what you're selling.
Because crafts are usually sought after for their visual appeal, you'll want to ensure that you market them with professionally done photos.
For certain products, you can purchase mockups on Creative Market, which are really affordable.
If you'd like to do them yourself, you can always use your smartphone for pics but you want to ensure there is:
Natural light
Crisp photos
Various angles of the product
Simple background
This way, the customer will not only have stunning photos of the product but will also know what to expect. 
Browse online to see the types of crafts that are popular and decide if you can reinvent them.
I think this is one of the best small business ideas for women because you're doing something you love and making money from it.
If you need some ideas, here are 25 profitable crafts that you can sell and make money from home.
5. Start a Freelance Business
Want to know one of the best small business ideas for women at home?
It's freelance!
The great thing about starting a Freelance business is that there are so many options available that you can choose from.
I've been doing freelance for more than 10 years now and I've dabbled in writing, teaching, and researching. 
I loved doing it because I got a range of experiences from different industries and the icing on the cake was that I set my own schedule!
With freelance, you are generally an independent contractor handling your own taxes, setting your own hours, and your own pricing.
It certainly gives you more leeway in terms of when and how you want to work. 
Here is a list of Freelance business ideas you could try:
Web design
Copywriting
E-book Writing
Translation services
Accounting
Grant Writing
Once you decide on the type of service you want to transform into a business, it will be time to market to your potential customers or clients.
Your ideal client will of course be someone who will need your services.
So when considering your client you should think about:
Will they need your service?
How will they get in touch with you?
How can you help them?
Once you have decided on your clientele, you will want to create fixed prices for your services.
When doing this, it's best to do some research into the average amount freelancers request for the type of service and then determine your price based on your level of expertise.
If you really are serious about starting a freelance business, don't even think about heading over to Fiverr or Upwork.
While I do recommend these websites if you're doing freelancing in general, I would not recommend them for a freelance business. 
You will definitely want to start a website to showcase your services and market your skills.
Learn how to start a WordPress website so you can create a successful freelance business. 
6. Sell Products on Etsy
Unless you've been living on some distant space planet, you may have heard of Etsy.
This is a marketplace where you can find literally everything! Etsy has a number of unique crafts, vintage keepsakes, and lovely handmade gifts that you can't find anywhere else.
It's such a popular marketplace there are more than 45 million people who have shopped there.
Now that's a great number of potential customers that you could be selling to right now!
The best way to find out more about how to sell on Etsy is to get it from the horse's mouth.
Etsy guides you through setting up an account and opening your very own shop. 
There are four things you do first:
Choose a shop language
Select a country for your shop
Decide on a currency for your shop
Choose a time commitment (full-time or part-time)
When all of this is done you can then select your shop name.
It's a good choice to choose something unique that will vibe with your target audience.
It doesn't have to relate directly to your products, but it should be something your customers will remember.
Stocking your shop is one of the final steps you take before selling your products.
Etsy explains how to list a digital item in your inventory with this simple process.
Another step is to add images to your listings for customers to have an idea of the final product.
Always upload quality images and make sure you have more than five images of the product depending on the color and angles of the product.
Once you have everything set up, you can be on your way to having a successful business using an effective Business Plan.
If you need some inspiration on whether or not to start your own Etsy shop, Jamie explains how she made more than $53,000 in her first year on Etsy.
You don't have to be an artist to sell on Etsy either.
Anyone can learn how to create digital products using Canva or other tools, as there are many downloadable items to make and sell online.
7. Start a Photography Business
If you have some great photography skills, you can think about starting a home-based photography business.
This is an awesome way to release your creativity while making some money from a business you actually love. 
The best way to start off with a photography business is to invest in a quality camera.
I find that DSLR cameras work pretty well for amateur or professional photographers.
Think about completing a good photography course to tweak your skills and further your reach. 
Making sure that you have a pricing plan is essential because you will want to measure the cost it takes to actually shoot photos along with editing time.
Finally, you can market your business with a website that displays a portfolio of attractive photos or photoshoots you've already done.
Having some great testimonials won't hurt either.
8. YouTube Creator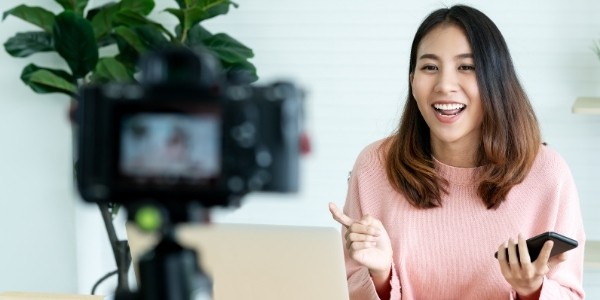 Did you know that YouTube is one of the best ways to make money online right now?
The best thing about it is that you can sit in the comfort of your home, when you're out shopping, or even when you're on a family vacay!
The beauty of becoming a YouTube creator is that you can set your own schedule and work whenever you want.
It does take time to gain subscribers, but it does help if you make consistent content with value.
You can start out by choosing a niche or you can make videos and see which ones are the most popular and stick to that.
Some YouTubers make a pretty decent amount of cash which grows as they get more views.
YouTube actually pays you to place advertisements on your videos.
Start your home-based business now
Do these small business ideas for women resound with you?
I think they're great picks, especially for women who want the freedom to work from home.
These are popular home-based business ideas almost anyone can do. Why not create your business plan and get started today?
Be sure to comment down below on your favorite business idea on this list and let me know if you've tried any before.
If you liked this post, please PIN it for later!❤️️????