This post may include affiliate links.
Would you like to discover your passion and find the perfect career for your lifelong dream?
It's now easier than ever for women to find the ideal job, thanks to career coaches that can help to guide them on their journey.
Even as a stay-at-home mom or working mom, this is also a viable option.
There are hundreds of career coaches for moms online located all over the world which makes it easier to jump-start your career!
Because there are thousands of career options out there, it can be kinda hard settling on just one.
You may also get confused about what is required of a certain career until you're properly guided by a career coach.
Career coaches are specially trained to help you make the right decision on choosing a career or job that suits you.
This post will help you decide if a career coach is the best option for you or if you should just do your own research and find your passion the old-school way.
Please share the❤️️and PIN this post for later.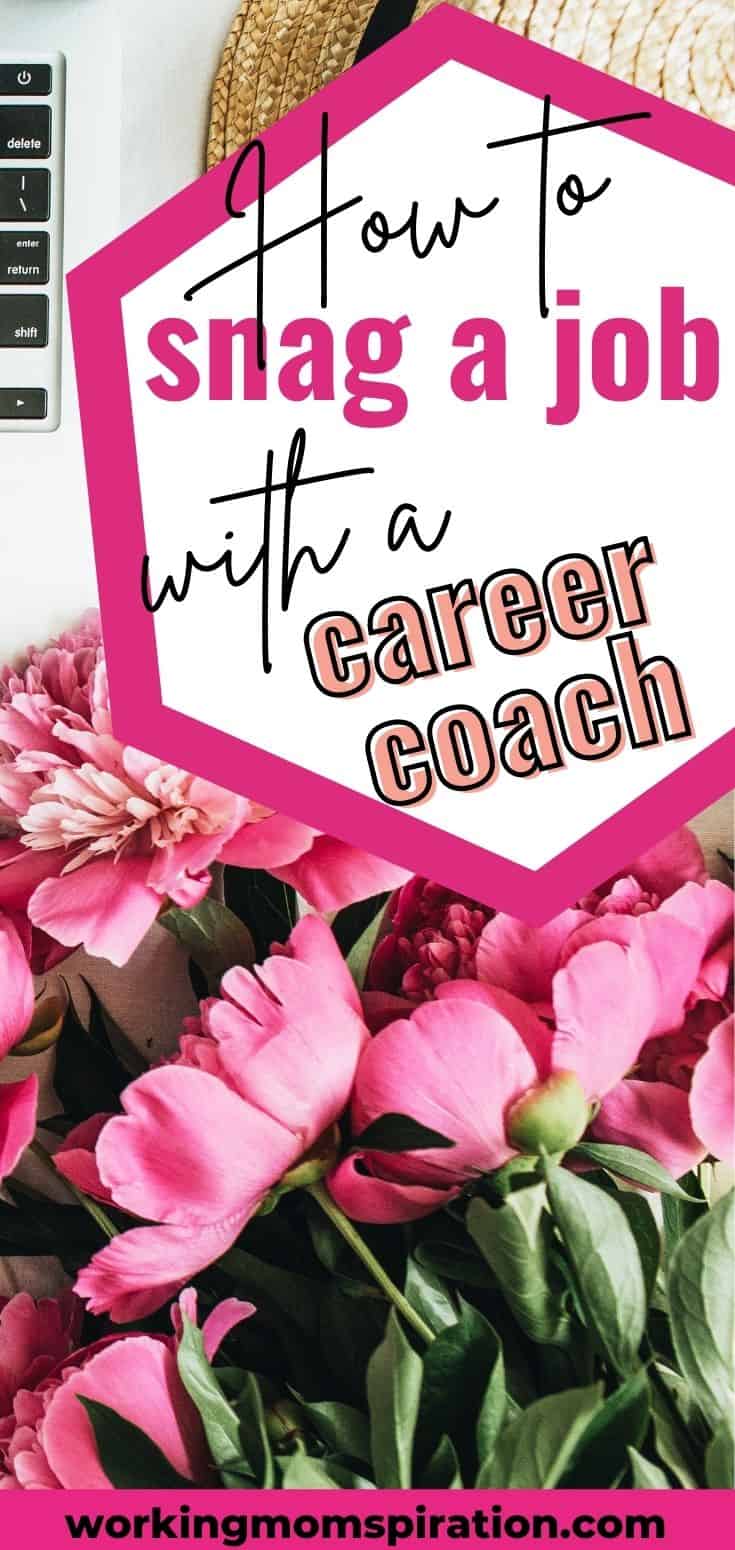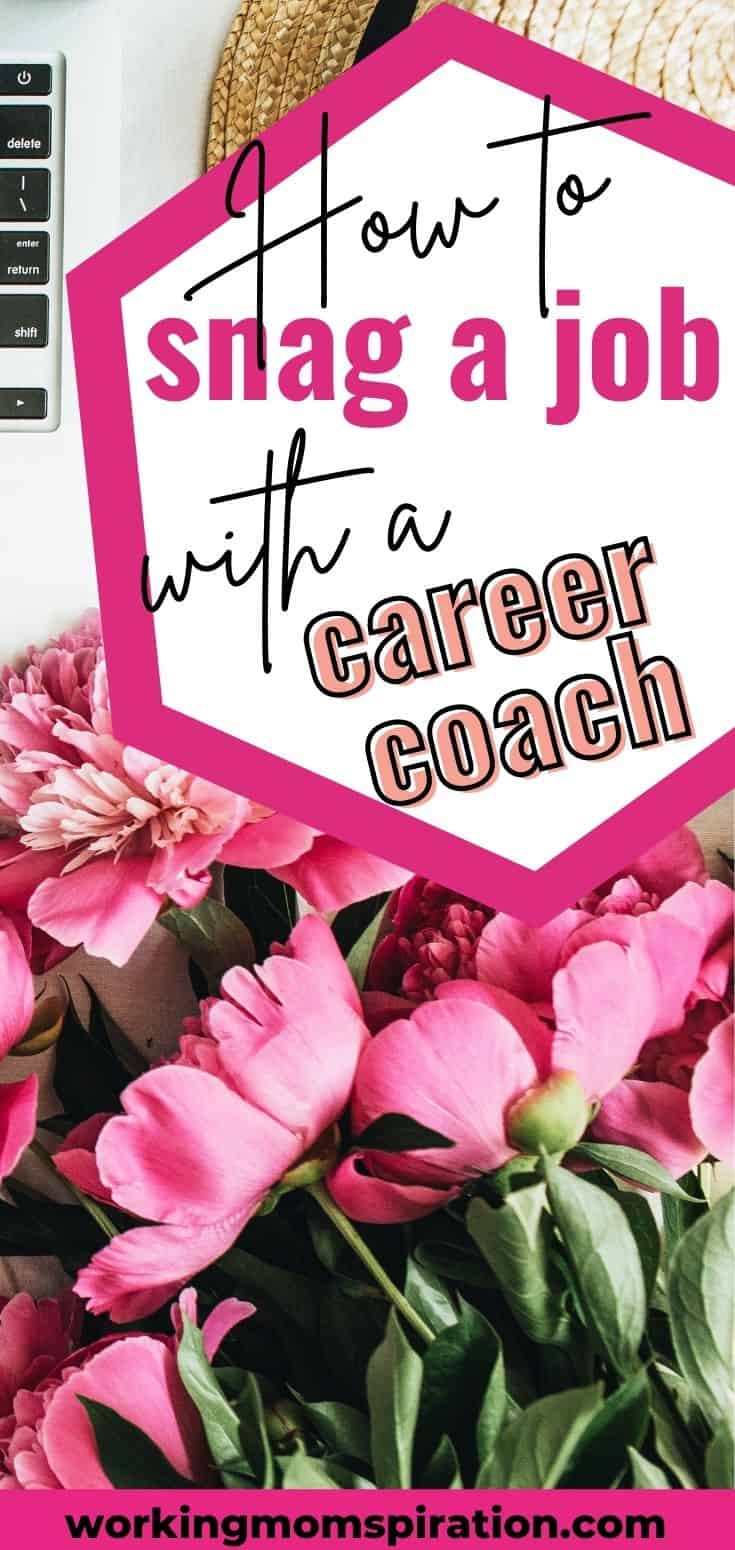 Career coach for moms. Is it necessary?
There are lots of reasons why hiring a career coach might be for you and that's what we're about to go through in this post. 
So, What's Career Coaching?
Career coaching is assisting a client with objectives and plans to progress their career or attain their career goals.
A career coach will give sound career advice based on where their client wants to be and help them with attainable goals.
Career coaching is a very flexible service, as much of it can be done online.
You won't have to meet with your coach in a physical space and you can choose your meeting time based on your preference.
Just remember that this is a personal choice and it's not up to anyone else to force you into hiring someone just for the sake of it.
Career coaches are helpful and they provide a big help when it comes to choosing a career.
But you'll want to make sure you're doing this for yourself.
Do a bit of research on your own to determine if your career idea is best for your situation and weigh the pros and cons.
Why Choose a Career Coach Anyway?
1. You Desperately Need to Advance Your Career
Do you feel like your career is on the downward slope or you're not where you need to be?
This is a sign that you might just need a career coach. 
At this point, you may lack the necessary skill set to gain a promotion or advance your prospects and you're not sure how exactly to get there.
A career coach can assist you with developing the right skills to achieve your short-term or long-term goals.
What is the next step that you would like to take in your career? 
Your career coach will direct you on how to move toward this step and perhaps even further than your intended goals.
2. You're Struggling to Land a Job
This is something all of us have gone through some time or another. Finding a job -or any job- for that matter, can feel like pulling teeth. 
When you have gone through all the avenues you believe possible and you're frustrated and overwhelmed, it's possible to book a career coach for a good pep talk.
Factors like competitiveness, lack of work history or skills, may affect the likelihood of you getting a job.
 If you hire a career coach, they would be able to instruct you on what's best for your unique situation and hopefully assist you with finding the ideal job.
3. You Just Really Need Career Advice 
There may be a period in your life when you urgently need career advice.
You're just hanging on for dear life, and help from a professional career coach is what could save you.
While a friend may be able to give sound advice, they might not be the best person to educate you regarding your future career.
Friends usually have a bias and this will affect how they advise you. 
They may tell you not to move away to help your career or dissuade you from applying for a certain job, and this may not be a completely unbiased opinion.
Sometimes friends and family will give you tips based on how it will affect their own lives.
Using a career coach will provide you with unbiased, professional advice that can push you to find your perfect career or the dream job you've always wanted.
4. You Want to Stand Out Professionally
You want to be different from everyone else. You want to stand out from the crowd- and nothing is wrong with that.
As a matter of fact, having a unique career profile is something that may impress employers.
Seeing how competitive the labor market is right now, it is a definite plus if you choose to stand out with your resume or professional skills.
Your career coach can help you to find your strengths, develop them or attain additional skills and expertise to help you in this quest.
5. You Need Motivation
Another reason you may want to hire a career coach is due to the fact that you need someone to motivate you in order to meet your goals.
Even though this post is about career coaches for moms, you may not be a mom.
You could be a woman who has been through job after job and hasn't found a groove.
Right now you may be finding it hard to gather your morale and find your true purpose or career.
This burnt-out feeling affects just about everyone and if you're lacking self-motivation, your career coach could be the one to hold you accountable to the milestones you want to achieve.
6.You Want to Brand Your Business
That's right, career coaches can also help you to brand your business and give it a complete overhaul. 
Branding your business could involve:
Targeting a market
Assessing your marketing plan
Finding your 'voice'
Building a strong online presence
Providing value
Your career coach will be responsible for providing you with the right tools to boost your brand and eventually produce and maintain revenue for your business.
7. You Aim to Be Successful
As a mom, your aim is to be a successful woman and show your kids that they can have equal success as well.
Being energized for this success can sometimes bring disappointment when your career is stalled.
Again, you can't expect things to happen overnight. Prioritizing your time, efforts and maintaining a positive outlook can help to drive you further in your work ethic and keep you focused.
Having a strong career coach by your side can bring encouragement, and you could see success come a lot sooner.
Career Coach for Moms: Pros and Cons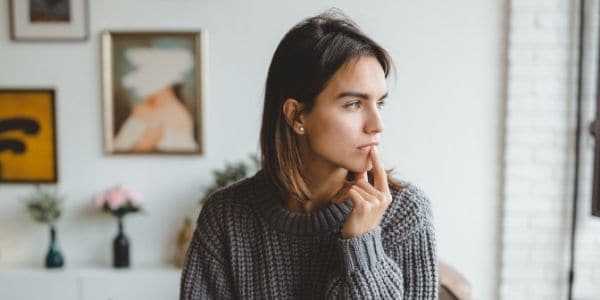 Even though career coaches are helpful in the advancement of your career, there may be some things to think about before you actually hire one.
Pros
Provision of tools and services to help you on your career journey. This will involve techniques that aren't provided with a resume service.
Get fresh ideas that you may not have thought of before that can significantly boost your confidence and drive.
Constant motivational force by your side that can guide you in the advancement of your career or dream job.
Cons
In order to hire a career coach, you will need to have money. If you are unemployed, this may be an obstacle. Career coaches can charge up to $150 per hour. 
There are lots of scammers out there who will try to get your money by pretending to be a career coach. Some of them may be hard to find out. 
You'll need to do some thorough research when looking for the right career coach. 
Careers That Work Well for Moms
As a stay-at-home mom, I've been through a few jobs myself, that allow me to work online flexibly.
While you may be looking for a career that will take you outside of the home, there are a few that will allow you to work online and choose your own hours.
These are some f the highest-paying jobs for moms that may only require certification, training, or signing up for online courses.
Here are a few of them:
Freelance Writing
As a freelance writer, you can write for clients in various areas.
You can take your pick from content writing, technical writing, ghostwriting, travel writing, guest posting, and more! What's so great about being a freelance writer is that it's so flexible.
Of course, you will have deadlines when clients are expecting their work to be completed, but you can still work on your own time.
Blogging
A lot of people don't look at blogging as a career, but I certainly do!
I would say it's the most flexible job for moms out there because it's essentially a business. Right now, I am able to work from home and homeschool at the same time thanks to my blog.
If blogging is something that you'd like to do, learn how to get started with this step-by-step guide.
Proofreading
This is a job that you can make money from by correcting errors in books, manuscripts, essays, and other documents. The thing is, you don't even have to be trained.
Some people just have an eagle eye for this sort of thing.
That person might be you!
Check out this free workshop that will show you how to get into proofreading and turn it into a business!
Virtual Assistant
This is an increasingly popular career for women who have skills in administration.
As a virtual assistant your job may involve:
Scheduling appointments
Making travel arrangments
Graphic Design
Making phone calls
Managing email accounts
If you have any special skills, you can market those and become a specialist in the field.
Would you like to become a VA, but not sure where to start? Learn how to freelance from home as a VA and leave your 9-5!
Social Media Management
You have excellent marketing skills and really know your way around social media.
But how do you turn this skill into a career? By becoming a social media manager of course!
As a social media manager, you will be identifying trends and implementing techniques to drive traffic and engagement for businesses on social media.
If you believe you already have the skills check out the thousands of hand-screened jobs on FlexJobs now!
How to Find Career Coaches for Moms
While there are several online platforms to find a career coach, I will mention some trusted places with a high record of success for clients.
This is an online platform that compiles freelance career coaches all in one place. You can then filter coaches by certification, hourly rate, and more.
Again, this is a place where you can find freelance career coaches that will provide career counseling and advice. You will be able to look at a coach's past job history and reviews which is a plus.
Upwork is another place where you can find a career counselor who can give you ongoing assistance and help you define your career trajectory.
This is a professional coaching service that allows you to choose any one of their top-notch career coaches to help you kick start your career. 
Career Coaching Begins With You
There you have it! Right now you believe you need a career coach and these are reasons why you may need one. 
It's totally up to you if you want to hire one on a freelance basis or from an online coaching service.
While coaching services usually cost more, their services are generally top of the line.
However, if you really need a coach now, I recommend using Fiverr or Upwork where you can review and find a coach that's the right fit for you.
If you liked this post please PIN it for later!❤️️????