This post may include affiliate links.
So you found this post and might be thinking, " Not another stay-at-home mom trying to teach ME how to work from home with MY kids".
Now listen.
I understand your frustration and I must admit, I may or may not have felt this way when I happen upon posts like these.
But, I'm here to tell you that there is absolutely NO way I can teach you how to work from home with kids.
Every mom, child, and family is different and there's no secret formula to staying sane while you're trying to work while a little person is playing dollhouse on your laptop.
What I can do, however, is help you with tips that I have actually tried and give you those that worked.
I've almost been driven to the brink of insanity a few times when I've tried to multi-task with work, cleaning, and giving my son undivided attention throughout the day.
If this has been an issue for you, I hope these tips will come in handy and help you with the daily struggle of working at home with kids and managing your household all in one.
Let's get to the tips!
Remember to PIN this post for later!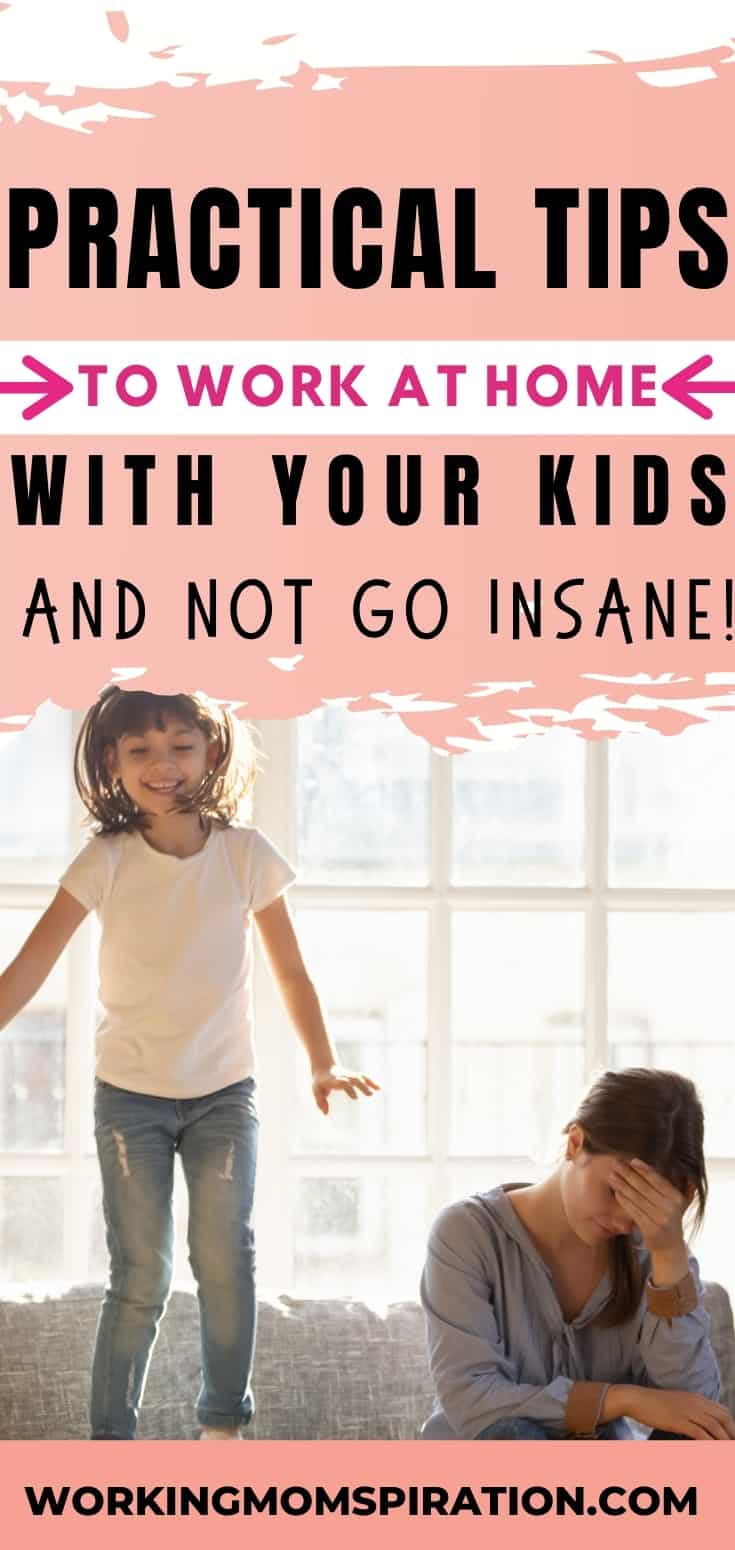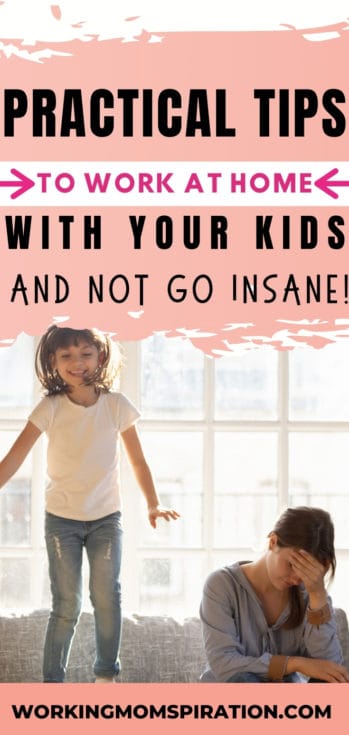 Create a workspace
This is a must if you want to avoid any unwanted distractions while you're working.
A dedicated workspace doesn't necessarily mean a home office.
I work in my living room area at a small table and I absolutely love it!
Not everyone has a lot of extra space for a home office.
You can turn your bedroom, dining room, or any cozy spot in the house into a work area. Simply add a desk, laptop, and voila! Workspace.
 Because moms have a large inventory of well, stuff, you don't want anything to get mixed up with your work papers. 
A dedicated workspace is ideal when you have kids running around the house all day and who may 'tinker' around with your work items. 
A workspace is also nice when you have older kids who can spend some time watching TV while you work.
When your kids are younger than 8 years old, it is a bit more difficult to use a home office space. 
What I recommend in this case, is to have them do a quiet activity while you work so you can keep an eye on them and cater to their needs.
Although I don't recommend lots of screen time, you can keep them busy with a few fun educational apps while you work away. 
Create a schedule for kids activities
I know this sounds too good to be true, but yes you can plan kids activities for them to do throughout your work hours.
The schedule will not always go as planned, but hey, moms are good at winging things right?
Having a list of fun kids' activities to keep them busy will make it much easier for them to transition from one thing to the next, and it will certainly help keep you sane as well.
A good way to start this is to decide on the types of activities you'll be giving them.
Secondly, you can determine how long they will spend on each activity. 
Using a cute little timer is a great way to keep them on track and add a fun time game as well. 
Schedule example:
Backyard Activity: 1 hour
Audio Book story: 1 hour
 Educational App: 1 hour
Learning games and activities: 2 hours
Art time: 1 hour
These are just a few things I do at home with my son and we just change them daily based on what we're doing that day or the types of activities he wants to do.
Once you've selected your activities and selected the time frame for each, you can create a printable so that your child can have a general idea of what they will be doing that day.
One way to make it more fun is jotting down a list of activities and have them chose what they'd like to do that day.
This will make them much more likely to give you that work time alone. 
Work when kids are sleeping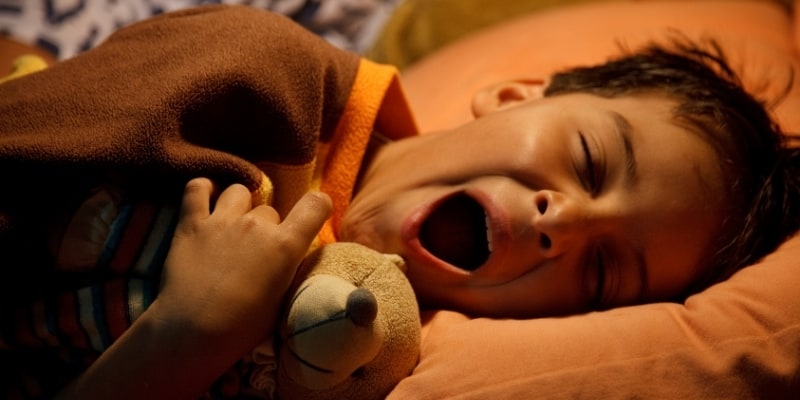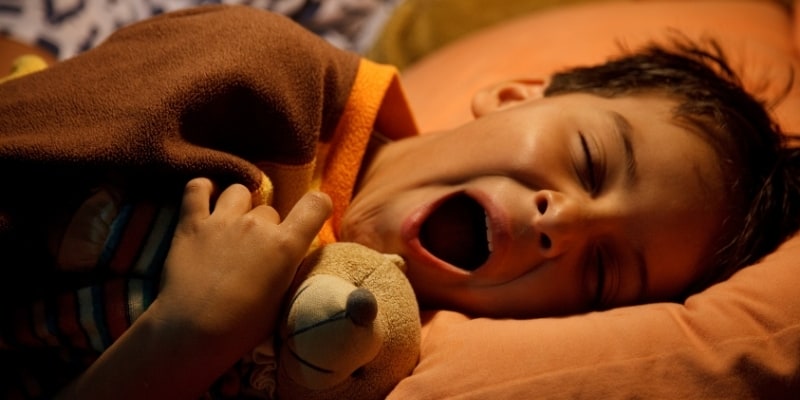 So you've discovered the greatest secret of the WAHM.
The best time to get some real work done is whenever the kids are fast asleep. This can be any time of the day depending on the age of your kids, so make sure to take advantage of it!
This is an ideal solution for stay-at-home moms or dads who have no way to hire someone else to watch the kids while they're busy working.
Don't get me wrong. It can be tiring, draining even, but it's one of the most flexible ways for you to work at home with kids that doesn't require too much planning.
I actually prefer working early in the mornings after I've finished my morning devotion. 
What I'll do is a little multi-tasking as well.
So I'll wake up super early like say 5 am, and start working.
Then I may start getting breakfast ready or do some laundry so I get some chores completed while I work!
My son will usually get up at 8 am, so I will get about 3 hours worth of work done in the morning, and then if my brain isn't completely fried, I'll try to get in some more work later in the day. 
The amount of work you'll be able to get done without any distractions is absolutely amazing!
You can fit so much in your schedule with this one trick.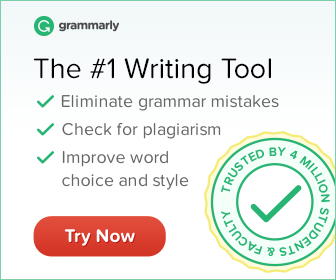 Give them age-appropriate chores
Younger kids will love this, and though it might give you more cleanup to do later ( we all know this right) this can keep them occupied for some time while you work.
For the older kids, this means they can get some meaningful things done around the house and this means less work for you (yay!). 
Giving them chores does not mean they will clean the entire house, but it will definitely teach them some cleaning tricks and keep them busy for a while. 
You can also try starting a chore jar where your kids can pick from the jar and whatever they have picked, they'll do.
If your kids want to switch chores amongst themselves, that's even better.
Another option is using a chores list that you can hang on the fridge and each child is assigned his or her specific chores for the day.
You can choose the times they perform these chores and align them with the times that you will be working. 
By having them help with chores, you're not only getting your work time sorted out, but they will be keeping tabs on their own mess and learning how to take care of it!
Have fun 'Mommy play time'
Your kids just love to play, don't they? And they absolutely love when mom (or dad) joins their playtime.
You'll be surprised to know that even old kids feel some appreciation for this too!
We love spending time with our kids just as much as they do. What they might not understand, is that our work time does not directly involve them.
There's no reason why we moms can't take a few 5-minute or 10-minute breaks during our work time to have fun with them!
Get creative and do a fun science experiment, or read a fun book together!
There are lots of things you can do with your kids that help maintain a bond, even while you're working on your home-based business. 
During the break time I have with my son, we like to play lego's or draw stuff like cars together because he loves that sort of thing.
Once we're done with that play session, I'll let him know that mommy has to do a bit of work, and that really helps to make him feel reassured.
To engage your children and make them feel more secure about you having 'work time', you can schedule selected times throughout the day just for playing and having extra special time with them. 
Designate quiet time
This can be a real struggle, particularly for younger children who have a harder time getting settled down.
Quiet time can be an activity that kids can do on their own, and does not require adult help.
A few that you could try are:
Look at picture books or read a book
Sticker play
Printable maze activities
Colouring books
Easy puzzles
Look and draw activity
Rubber stamp activity
Blocks or Lego's
Activities like this will give kids something fun to do, keep them engaged and allow you to work without many distractions.
Having them get used to some quiet time alone can also teach them a bit of independence where they'll realize that there are lots of things they can do on their own.
Work in the early mornings or late nights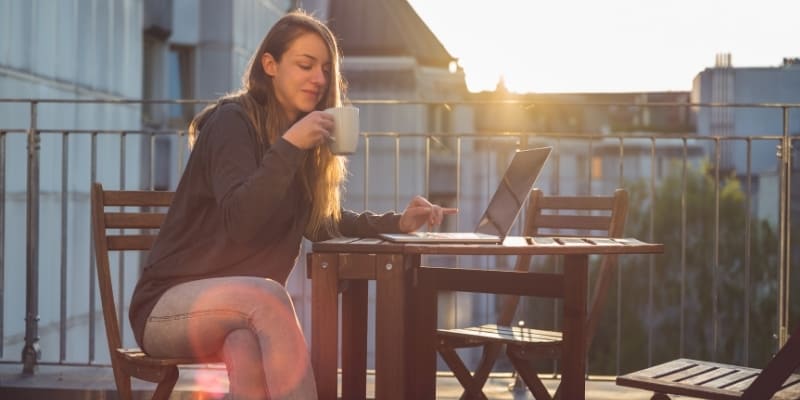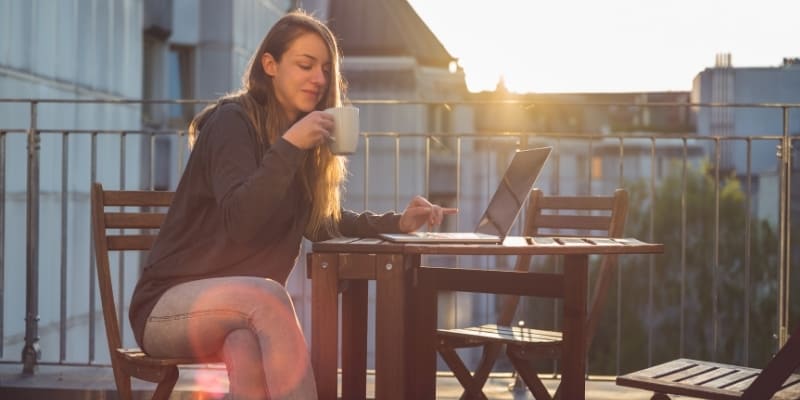 As I mentioned, before my favorite time to work is when I just get up in the morning at 5 am.
This is a time when most children are asleep, and you can get your work hustle on without too many distractions.
However, there are those times when your baby or younger kids might get up a tad bit earlier and you don't get that quality time to work on your projects.
Well, you can always have them sit with you quietly while they wake from their grogginess.
Or, you can wait until nighttime, when they're just drifting off to sleep, and you can work to your heart's content during that time.
Working in the early morning hours or late night is perfect because it's usually a quieter time when the household is more settled. 
Have 'Mommy Me Time' each day
It is very important as a mom to have 'ME' time every single day.
Yes, we all have mom guilt and we feel that we can never have enough time with our kids.
However, self-care is truly important to avoid having a burnout and losing our cool.
If you have created a daily or weekly schedule, make it a priority to select a half-hour (less or more is up to you) each day to have some time to do something you love.
This could be cozying up to read your favorite book, binge-watching Planet Earth (I love that show), or spending some time in your shower having a mini spa treatment.
Just make sure you leave some time each day to have that quality time for yourself to avoid getting overwhelmed. 
If you need a bit of help speeding up the process, grab this cute self-care planner. Bonus…It's free!
Set some rules
Though this may be a hard one to follow through on and it may get a lot of resistance, setting a few rules for them can be a great idea.
These rules are just simply a run-down of how the day will transpire including respecting mom's work time routine.
I have had a LOT of trouble with this one and it has taken some time to get used to, but my son has assimilated for the most part to the routine. 
Even though kids sometimes don't love to listen and they will always want 'mommy time', keeping the routine and allowing them to get used to the idea will allow for a faster transition.
It's also helpful if kids can get rewards like extra 'mommy play time' when they allow you to work for a set amount of time without complaining. 
A good way to get your kids on the program is to explain it in simple terms so they can understand how it benefits the whole family including themselves.
A good place to start is by:
Letting them know why mom has to work
Tell them the plans for the day
Remind them the day before that you will be working
Reassure them that you will be spending time with them between breaks
The best way to get this to work is by always reassuring them when setting these rules.
You definitely can work from home with kids
I hope you found these tips for working from home with kids helpful!
Because I've used these very tips and they've worked well for me (most times) I'm glad I was able to share them.
As a work-from-home mom, you will experience a lot of stress and chaos when you're trying to do it all.
However, with a little improvising and cooperation from your kids, there's no reason why you can't totally ace your work-from-home hustle!
If you liked this post, please PIN it for later!❤️️????