This post may include affiliate links.
As a teenager, you might be on the lookout for ways to make money quickly. 
While it's highly possible, it can be a daunting process to find suitable ways to earn that aren't age restrictive. 
Whether you're saving up for a car, or just need a little extra cash to get buy the stuff you want, making an extra $1,000 fast may seem nearly impossible. 
Fortunately, there are a few different ways to discover how to make $1000 dollars fast as a teenager that even your parents will approve of. 
Today, you'll find out some of the best ways you can make $1,000 fast and the tips and tricks you can use to ensure you reach your goal in the most efficient way possible. 
So if you're ready to start making money, let's begin!
PIN IT!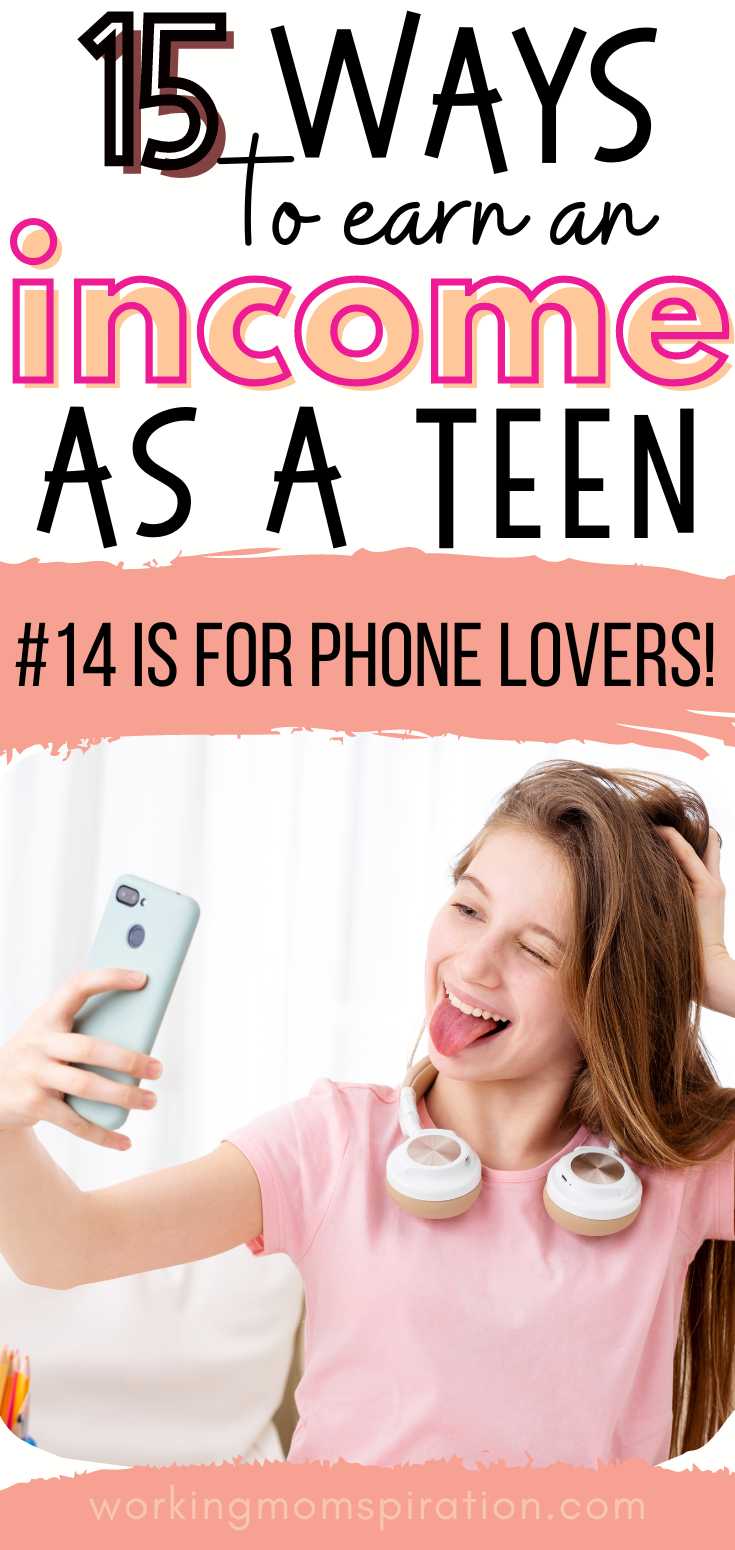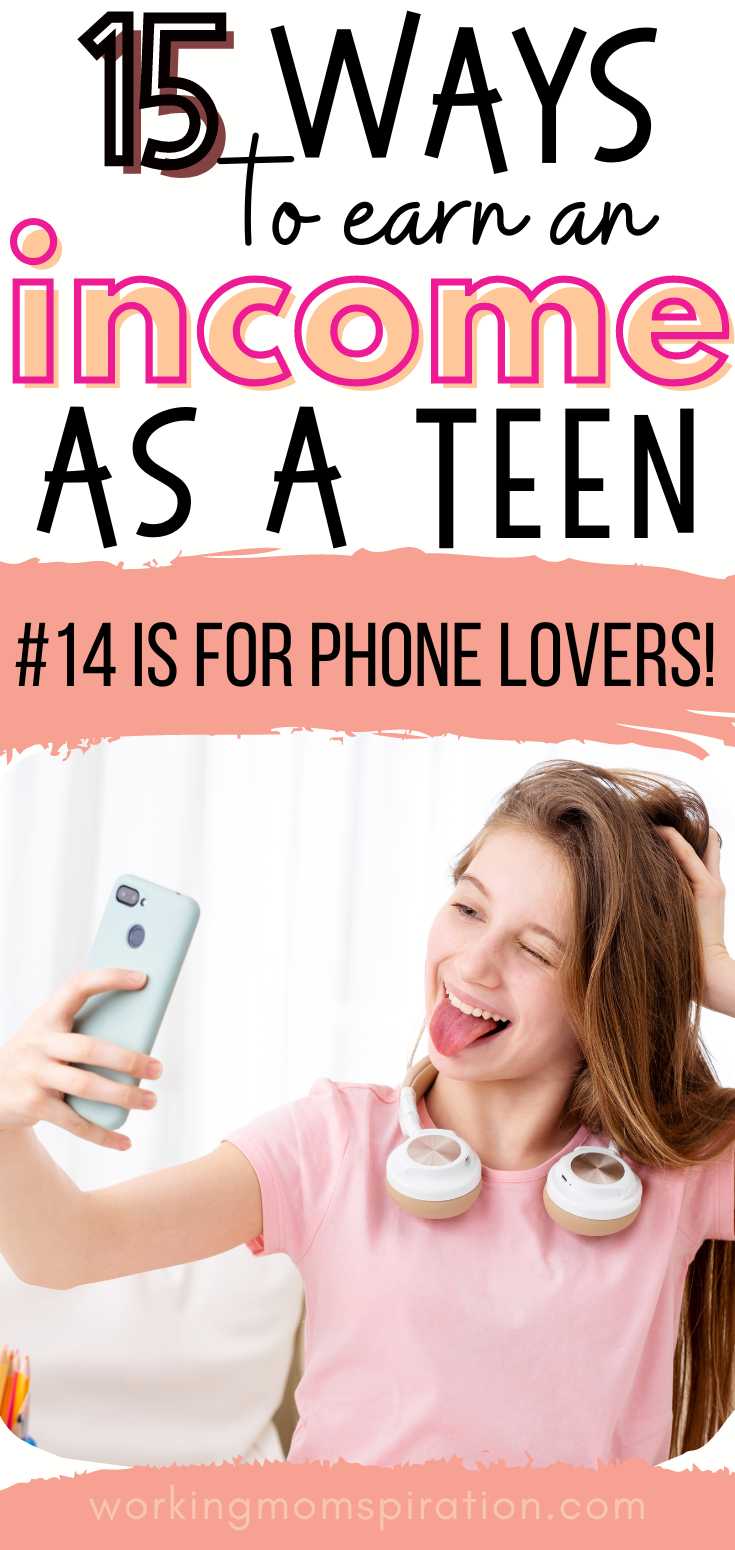 How to Make 1000 Dollars Fast as a Teenager With Side Hustles
1. Listen to Music
Do you enjoy music? 
This might be a trick question because let's face it, who doesn't?
Listening to music is a way to destress, relax and just chill for a lot of people.
It's also one of the few ways that you make money online as a teenager.
One popular site that pays for this hobby is Slicethepie. 
You'll sign up for free on the platform, listen to music, and rate it on a scale from 1 – 10.
However, you do have to listen to at least 90 seconds of the song to review it, and it pays around $2.02 for each review.
Now, this isn't the highest-paying offer out there, but it can bring you some extra money each month. 
Sign up with Slicethepie to start earning. 
2. Test Websites
How can a teenager make $1000 quickly in a month?
By testing websites of course!
Website testing can be a fun and easy way for teens to make some extra cash while learning about how digital platforms work. 
As a website tester, you'll be asked to use a website or app and report on your experience.
 Then report on how easy the user experience was, what you liked or didn't like, and what you think could be improved. 
It's a great way to give feedback on a website or app while earning a little cash, too!
Popular website testing sites include:
Userlytics
UserTesting
UserFeel
TestingTime
Tester Work
Enroll
Sign up with various sites to earn more cash!
3. Affiliate Marketing
Probably one of the best ways to earn money as a teenager online is affiliate marketing.
If you're not exactly sure about this money-making method, it's a type of online marketing where a company rewards you for each customer you bring to their website or service. 
Usually, when someone clicks on the affiliate link you provide or makes a purchase, you get a cut of the cash!
Affiliate marketing is best done with an online platform like a blog, on social media, or through YouTube. This way, there's a specific audience that you'll market to and be more successful. 
People like to look at affiliate marketing as a passive income stream, and it is to some extent, but you still have to produce content and be consistent to reap the rewards. 
Affiliate marketing works much better when you promote a service or product that you used and liked or that you know would be great for your audience. This could include:
Fashion
Toys
Games
Digital Products
Food
If you'd like to make a lot of money as a teenager, it's quite possible with affiliate marketing. Here are 13 affiliate companies to get started with!
4. Sell Your Stuff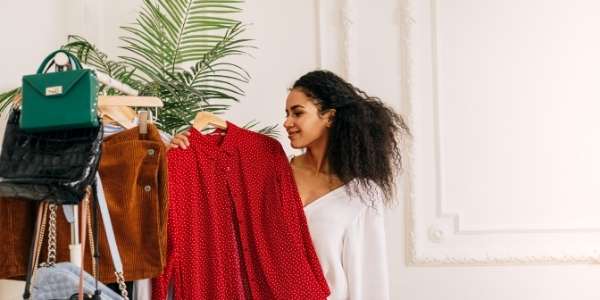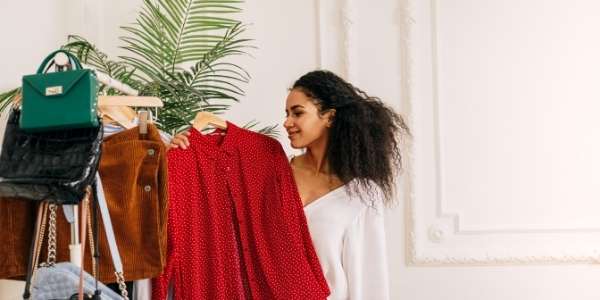 As a teenager, you do have a few options when it comes to making money. One great way to get started is by selling your stuff. 
This could mean items you have laying around that you don't need anymore or brand-new commodities that you're no longer interested in.
Start by looking around your room or house for anything valuable and in a suitable condition that you could sell. Do you really need them anymore?
If not, it's time to get rid of them!
A few items I can recommend that sell pretty well are:
Textbooks
Game Consoles
Jewelry
Memorabilia
Comic Books 
Lightly-used clothing
A safe way to sell them is using online platforms such as FacebookMarket Place, Mercari, eBay, OfferUp, and Letgo, among others.
You can also have a garage sale to sell your items after school or on the weekends.
Here are a few other things to sell online for profit!
5. Create a Course
Selling an online course can be a highly rewarding experience, especially if you're looking to earn an income and gain financial freedom.
In this modern age, even a teenager can create a course and sell it online. What you'll need apart from a drive to succeed are:
Knowledge in a specific area
Marketing Proficiency
Ability to communicate effectively
Technical skills
You don't have to create your course without direction as platforms such as Teachable and Thinkific have tools to make it a breeze.
Not only can a course bring in passive income, but it can also help you establish yourself as an expert in your field.
 And if you create a course that helps people, then you're making a real difference in the world too. 
Creating and selling a course can be a lot of work, but it's well worth it in the end. With a few simple steps, you can start making money and fulfilling your dreams.
If you'd like a simple platform with existing creators and courses, check out Skillshare. 
How to Make 1000 Dollars Fast as a Teenager With Microtasks
6. Join Focus Groups
Participating in focus groups can be a great way for teens to bring in a small yet steady income. 
Most focus groups only require a few minutes to a couple of hours of your time, and you can be paid anywhere from $50 to $200 or more, depending on the market research company. 
 If you don't have too many extracurricular activities, you can answer research studies about various products and services, and it can be pretty fun too.
With the rise of online focus groups, you don't even need to leave the comfort of your own home in order to participate. 
Respondent is one of the best online spots to participate in research studies. You'll answer questions from companies such as The New York Times, TechCrunch, and many others. They state that the average payout is $100 per hour!
So if you're looking for a low-commitment way to make some extra money, check out Respondent today!
7. Complete Surveys
Taking surveys is a great way to make some extra money on the side in your free time. All you have to do is answer some questions about yourself, your lifestyle, and your opinions, and you'll be rewarded for your time! 
It's actually easy to take surveys; you get to learn about yourself and share your insights with the world. 
Along with this, you get to make a little extra cash for doing something you already do every day – share your thoughts! 
With survey sites, you can easily make a few extra dollars each month without much effort at all. It's a great way to make a bit of extra money without having to commit to a full-time job.
Quick money-making ideas for teenagers with surveys include:
Here are additional surveys sites to check out for extra cash!
8. Use a Microsite
Have you ever heard of microsites? 
It's a spot where you can earn cash by performing small tasks in your spare time. It's a great place for teens to earn money because you'll never need a resume or previous work experience.
While the earnings aren't as high as a regular job, it does allow you to make extra cash that you can easily save up.
It's more of a laidback kind of hustle where you do simple tasks such as:
Commenting on videos
Writing small reviews
Tagging images
Follow social media accounts
Sign up for newsletters
One place to start for free is SproutGigs. They have hundreds if not thousands of gigs that you can do online.
Remember that this isn't like a day job, but it's good for earning extra cash.
9. Give Your Opinion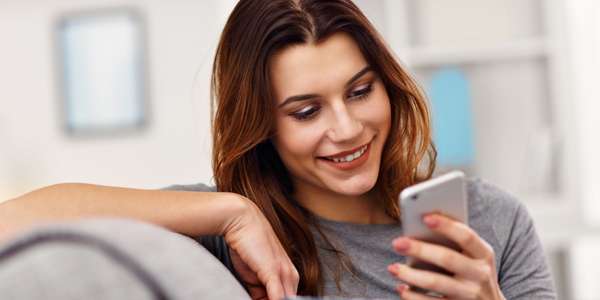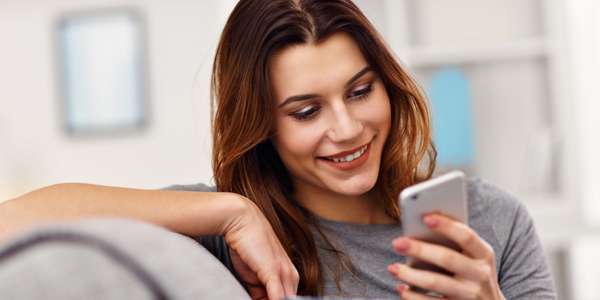 Are you someone who enjoys sharing your opinion? 
It could be about almost any subject, but you're still willing to share.
If that's the case, you could become an Opinion Taker and share your views online.
That's because there are many companies that want to hear your views to make better products.  You'll be able to complete forms and surveys where you rate products and give your feedback in exchange for cash. 
The best way to start earning money by sharing your opinion is to sign up with market research companies.
 After signing up, you will be asked to provide some basic information about yourself and will then be notified when studies become available.
A few places to get started include:
The more you sign up to, the more chances you have for earning cash!
10. Review Products
Do you enjoy getting free stuff? If so, product reviewing may be the perfect opportunity for you. 
As the name suggests, product reviewing involves rating products that you receive and getting compensated.
You've seen product reviews on YouTube and these are really fun to watch. However, you'll never have to lift a recorder for this gig.
Simply sign up with companies looking for reviewers, receive the product, and earn cash. In most cases, you get to keep the product for yourself!
Want to product test now? Check out these sites:
For more review options, check out these 50 spots to get product review gigs. 
How to Make 1000 Dollars Fast as a Teenager With Freelance Gigs
11. Freelance writing
Freelance writing is an excellent way to make money at home as a teenager.
It allows you to set your own schedule and work around your school commitments. With the wide range of opportunities available, you can choose topics that interest you and write for a variety of clients or publications. 
Many platforms do not have age restrictions, so almost anyone can create a free profile and start earning. For example, Fiverr allows anyone older than 13 years to use their platform, so it's a great start to begin your freelance writing journey.
From here you can build a portfolio and use your experience to get higher-paying clients elsewhere.
Who knows? This might be something you can turn into a successful career someday. 
Check out Fiverr for easy freelance writing jobs. 
12. Proofreading
Are you someone who absolutely loves to read?
Proofreading might be the best job to try as a freelancer.
Some people enjoy proofreading as a part-time job because it provides a unique opportunity to improve their writing and editing skills, while also being able to work from the comfort of home.
If you're a teenager who would prefer to work online without a home office setup this gig is perfect.
With a keen eye for detail and a deep understanding of the English language, you can quickly earn a steady income as a proofreader. 
To get started, here are 20 places to find a proofreading job. 
13. Transcription
Another way to make money online as a teenager is to do transcription. As a transcriptionist, you will convert audio or video recording to written text. 
It's an ideal job if you have good typing and listening skills. The faster and more accurately you type, the more you could make per audio hour.
What's more, you can make money typing remotely, giving you the freedom to work from anywhere you choose. 
So if you'd like to earn extra cash for shopping, save money for a trip, or for earning a steady income, transcription is ideal.
GoTranscript is always looking for a freelance transcriptionist, so sign up for free.
14. Sell Photos
Do you take a lot of pictures? You could be earning from your photography hobby each month with just a little dedication. 
Selling your photos can be one of the most rewarding ways to make passive income.
 Put your skills to use and get paid for taking pics with a high-definition camera or even your iPhone. Truth be told, iPhone pictures are pristine!
To get started, look out for companies that specialize in stock photography, create an account with them, and upload your best photos.
 Once they are accepted, you can start to see your earnings grow. When your images are purchased, you get a royalty and this can quickly add up. 
You can also use social media and create your own website to market and promote your photos. With the right marketing techniques, you can start to build a loyal following and maximize your passive income potential.
Deposit Photos is a great place to sell your photos online!
15. Translation
I hope you were listening in Spanish class because this next gig is super easy (if you know a second language of course)
Language is our main way of communicating, so this makes translation services essential for those who don't speak certain languages. 
By working part-time as a translator you can assist with bridging the gap between different cultures and peoples. 
You can help people to communicate and learn, or help companies make deals and expand their reach. There is great potential for you to earn, but you can also have the satisfaction of helping people achieve meaningful goals. 
Once you sign up with one of these companies, they will require you to complete a test after which you can start working.
Legitimate companies include:
Make Money Online As a Teenager 
You've always wanted to know how to make extra money as a teenager, and these options are suitable.
However, they are only a drop in the bucket of what you can do to earn extra cash online. 
If you'd prefer to start small, taking surveys and participating in focus groups are great options. However, if you'd like something for a potential business or career, affiliate marketing, and freelance writing are best. 
Either way, the key is to find the right opportunity and make sure it is safe and reliable. With the right research and due diligence, you can find a great way to make money online.
If you'd like to know some other cool ways to make money as a teenager, check out these mobile app gigs!
PIN IT!