This post may include affiliate links.
Most folks dream of leaving their 9-5 and working from the comfort of home. But in many households, this simply isn't possible. 
The average American household earns around $68,000 a year, and in order to pay the bills, buy groceries, send the kids to school, and cover other household expenses, leaving the daily grind to earn an income at home sounds a bit like a fairytale.
Have you ever thought about the following questions when you wanted to start a business?
Best Business opportunities for moms
Ideal Business ideas for busy moms
Flexible home-based businesses for moms
Business Ideas for new moms
Entrepreneurial Ideas for moms
Most profitable home-based businesses for moms
As a mom, I'm sure you would love to spend more time with your kiddos, ditch the office forever, and vacation whenever you want. 
While there's no magic equation for doing this, there are a number of business opportunities for stay-at-home moms to take on as a home-based gig. 
Not only are they low-cost to start, but they are fairly manageable to handle even with your hectic schedule as a mom.
Do you homeschool? Are you a busy bee mom with lots of chores?
Well, these fantastic home-based business opportunities are right up your alley. You can do most of them online too!
They are also flexible and simple to start.
Ready to get started? Here's your list of clever business opportunities for stay-at-home moms!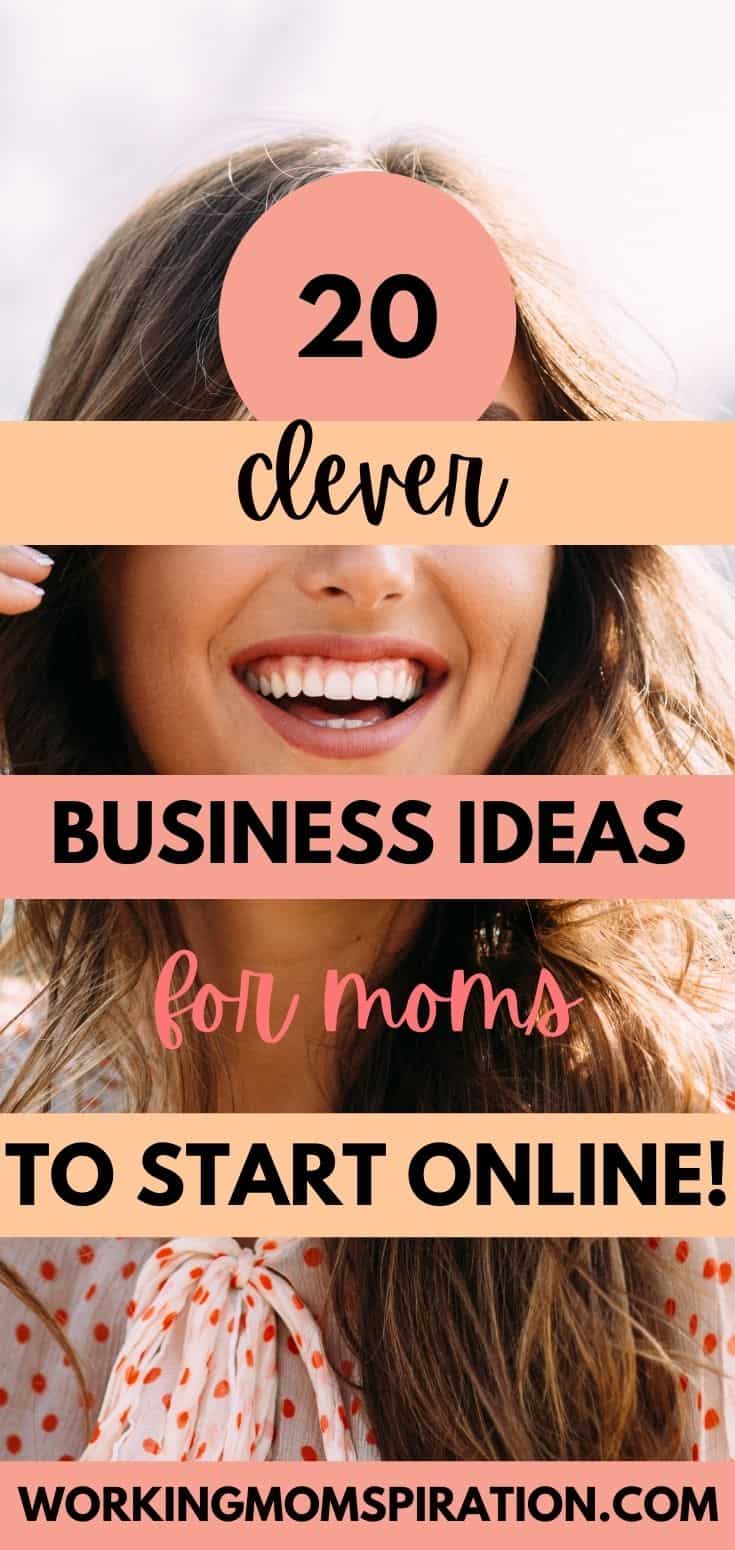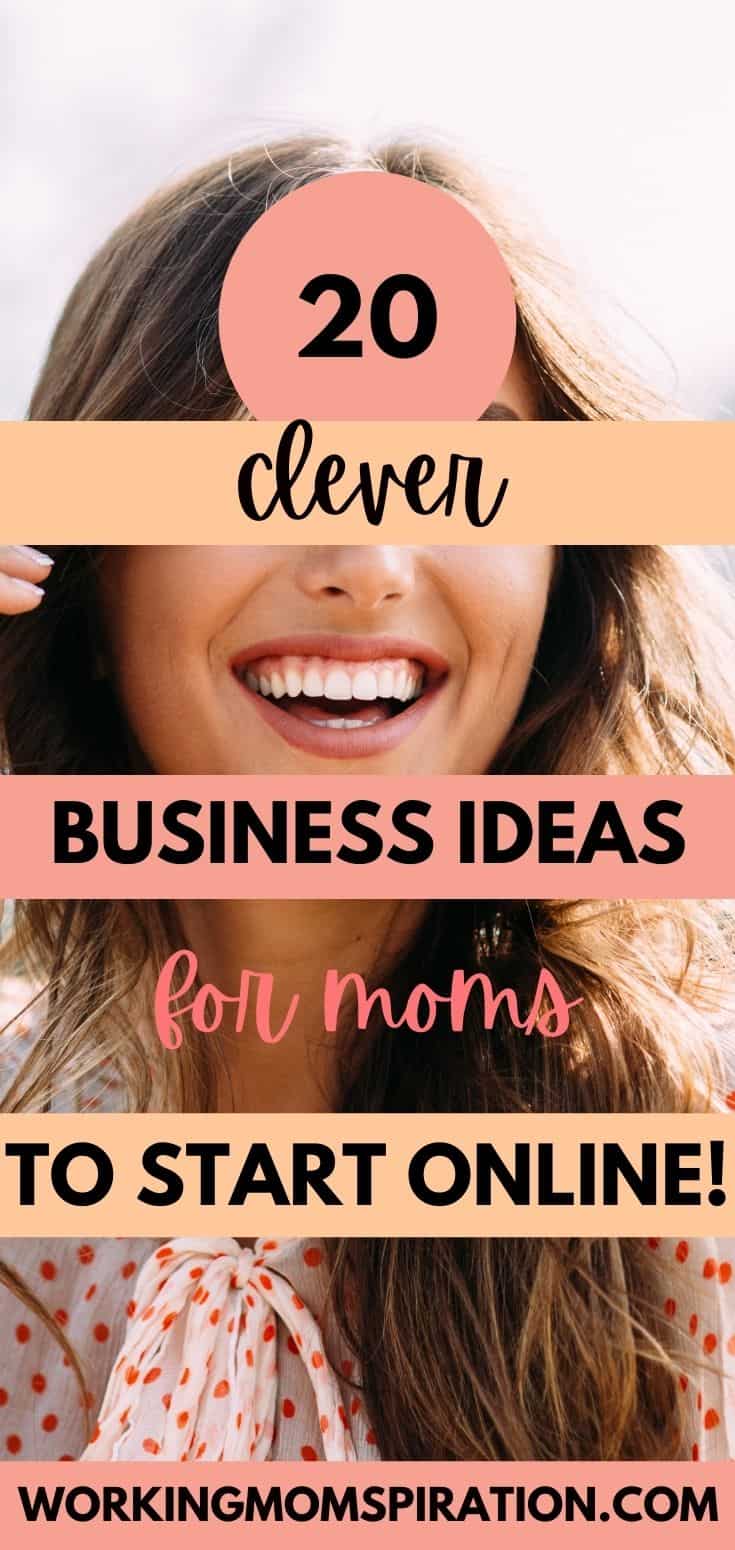 Best Home Based Business Ideas for Stay at Home Moms
1. Virtual Assistant Business
Even if you're at home with the pitter-patter of feet running around, you can still work as a Virtual Assistant. 
As a business owner, you can also choose to work full-time or part-time.
Virtual Assistants can work from anywhere, so you can start this work-from-home business opportunity even if you're not a US citizen.
Virtual Assistant jobs have become really popular because business owners can hire someone online to perform tasks remotely.
This makes life really easy for them, especially when it comes to saving money!
And what exactly do VAs do? If you're new to this remote job, VA's handle a number of things including:
Scheduling Appointments
Making phone calls
Making travel arrangements
Sending and managing emails
How Can You Work At Home as a VA?
For some of these tasks, you may need a quiet workspace, like a home office or a cozy spot in the house.
Just a bit of rearrangement in your home may do the trick.
You can also give your kids a few activities to do while you work.
If you specialize in graphic design, bookkeeping, freelance writing, or social media management, you can market these services in your business as well.
Ready to get started in your very own VA business?
Sign up for this free webinar that will help you move from the 9-5 to freelancing at home.
2. Starting a Blog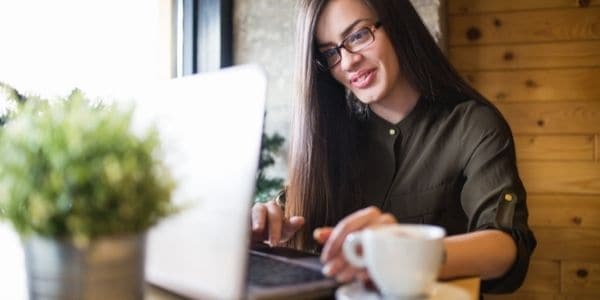 This may not be something that makes you money right away, but it's definitely a low-cost business opportunity for stay-at-home moms. If you want to try one of the best business ideas for moms, blogging is it!
  You can start a blog with Bluehost for just $3.95 a month. That's right! For less than a pumpkin spice latte, you can start your own blogging business at home. 
When you start a blog, however, you will have to invest time, effort, and a little bit of money to transform it into a full-time business. 
As a stay-at-home mom myself, I get to work whenever I want and spend time with my family without any guilt. This is something you can do too!
How Do Moms Make Money With Their Blogs?
Mom can make money with their blogs in a variety of ways. A few popular ones are:
Affiliate Marketing
Ads
Selling digital products
Creating Courses
Offering sources
Coaching
You can use just one of these income sources or use a mix of them to bring in more money. You can turn this small business idea into a full-time income if you work hard enough.
For beginners, I recommend starting with affiliate marketing and then branch out from there.
If you're interested in starting your own blog, you can get started with this step-by-step guide. 
3. Childcare Business
Maybe one of the most popular home-based businesses for moms is care or babysitting. 
 This is an excellent option for moms who already stay at home with their kids.
You'll just be hearing a lot more banter and sometimes a lot more fuss. I'm sure you can handle that!
As with any business, you will have to research the regulations in your state and how to get licensed and certified as a childcare business operator.
How to Get Started With a Child Care Business At Home
One of the biggest things to think about when starting this home-based business is to make sure you have sufficient space in your house.
This may depend on how many kids you plan to care for as well.
You can earn an income with child care services by doing something you already do every day. 
If you're sure that this business is ideal for you and your family, it's a good idea to start making extra money with it now.
4. Freelance Writing Business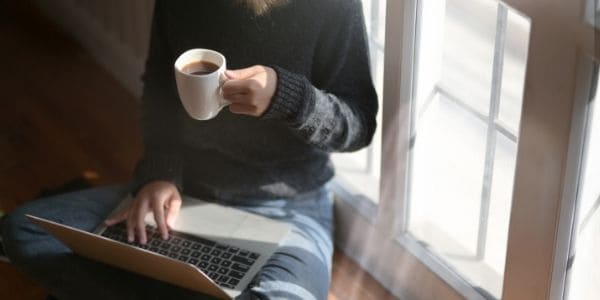 Do you have a love for writing? If you're like me, then you love words, and might just enjoy reading as well.
English was my favorite subject in school and I've always wanted to be a writer.
I'm making my dream come true with this blog! 
Some people might think 'book author' when they hear the word 'writer', but you don't need to write an entire book to get into writing.
You can start a freelance writing business right at home. 
What would you like to write about? And this is totally up to you of course.
You'll need to think about what you're passionate about, the demand for the job, and the average salary. This is one of the most promising business ideas for moms staying at home, because it's very flexible.
How Much Can I Make as a Writer?
The top freelance writers make around 104,000 per year! As a freelance writer, you can cater to various fields such as:
Content Writing
Ghostwriting
Technical Writing
Travel Writing
Article Writing
A lot of writers are making a full-time income from freelance writing jobs and businesses.
They might not make 6 figures right away, but through lots of trial and error, hard work, and perseverance, they left their day jobs and were able to follow their passion.
Would you like to improve your writing skills and start a freelance business?
Check out courses on Skillshare where you can find hundreds of writing courses for beginners.
5. Proofreading Business
This might be one of the best businesses to get started with as a stay-at-home momma.
For one thing, you never have to be on the phone (unless you're speaking with a client) and you can run your business on a flexible schedule.
It's an ideal business opportunity if you're someone who can spot grammar or punctuation mistakes very quickly and understand the fluidity of sentence structure. 
Proofreaders make an average of $43,000 per year which ranges from about $12-$15 per hour. A home-based business like this one offers great flexibility and the opportunity to increase income gradually.
What Will I Proofread?
Don't think you have to stick with proofreading random documents, as there are different types of proofreading fields out there. Depending on your skills you can try:
Academic Proofreading
Bilingual Proofreading
Blog Post Proofreading
Print Media Proofreading
Medical Proofreading
While you can start a proofreading business by getting clients on Fiverr and other platforms, it's a good idea to invest in courses that teach you the skills you need.
If you want to learn the basics of proofreading, and how to get clients and make money proofreading sign up for Caitlyn Pile's free proofreading workshop now.
6. Sell Printables Online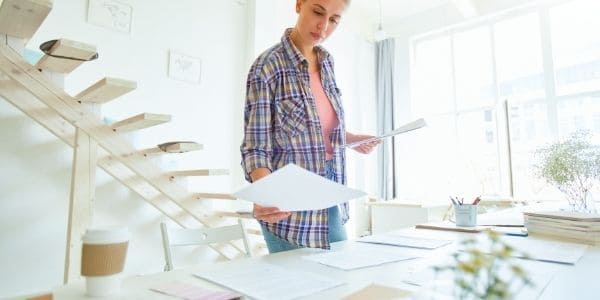 Would you like to know what one of the best small businesses for moms is? Another way that moms are making money online is by setting up their own printables shops. 
It's not usually something that you can earn thousands from overnight, but with great designs and a knowledge of what your customers want, you can build a sustainable and profitable online business.
Selling printables is also an awesome way to make passive income online.
You can make a printable once and earn money from it consistently.
Some may look at selling printables as extra income, and it can be, but why not transform it into a business?
What Tools Can I Use?
First, you'll need the right tools to design your stellar designs.
You can try premium options like Adobe Photoshop and Illustrator, or you can use a simple tool like Canva.
I use Canva to create just about everything for my blog and you can use their platform for making printables as well. 
What would you like to make?
Would it be printable worksheets?
How about coloring pages for kids?
Simply research the template size for your desired document, plug the size into Canva and get to work.
It's as simple as that!
When it's time to sell your designs, you can try selling on your own blog, Etsy, or by using Shopify. This is a fantastic at-home business idea for working moms who already have a full-time job and would like a side hustle.
7. Teach an Online Course
Did you know that courses are making money big time right now? 
Whether it's a homeschooling mom who wants educational courses for her kids or a remote worker who needs to learn a skill, there are lots of people purchasing online courses.
What Will I Teach?
What's your skill? Is there something you'd like to teach that you know can help a wide audience?
If so, you can create an online course and earn passive income. 
What's great about creating courses is that you're fully in control and you can sell your course at almost any price!
Would you like to sell it for $30 or $350? It's totally up to you. 
You can sell your courses on platforms like Thinkific, Teachable, or Udemy.
You will be able to use these platforms to create your course with the tools they have available. This could become a lucrative side business for stay-at-home moms who want to make money passively.
8. Affiliate Marketing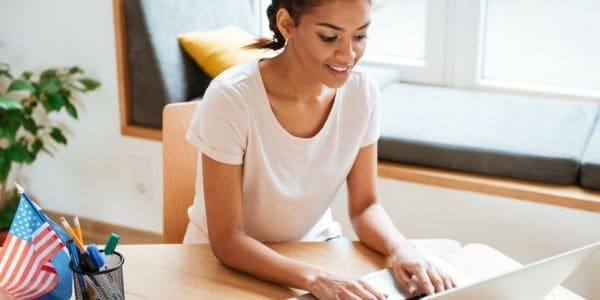 Would you like to make money with affiliate marketing? It's a fantastic online business opportunity for moms because the process is simple.
This business model allows you to make money when someone purchases a product or service that you promote. 
You will get a unique code or link that you can place on your blog, social media, or in emails.
When someone buys the product with your link, you earn what's called a commission. 
Where Do I Promote Products?
While most people use social media to promote their affiliate links, some places mark these links as spam, so it's always best to recommend affiliate products with a blog.
There are thousands of affiliate programs to promote in niches such as fashion, blogging, business, lifestyle, decor, and more.
Here are 13 of the most popular affiliate programs to get started with.
9. Start a Bookkeeping Business
If you're great with numbers and you love doing math or accounts, then a bookkeeping business might be for you. Home-based business opportunities for moms are growing, and bookkeeping is one of them.
Bookkeeping largely deals with the financial aspect of business and if this is a skill you have, you can take advantage of it by gaining clients and starting your own online bookkeeping business.
Companies hire bookkeepers to manage their finances and transactions, so bookkeepers are always in demand. 
What Skills Do I Need?
In order to work as a bookkeeper you need to know how to:
Manage finances with accounting software
Manage accounts receivable and payable
Create financial statements
To get started with bookkeeping, you may want to try building your portfolio on Fiverr.
10. Photography Business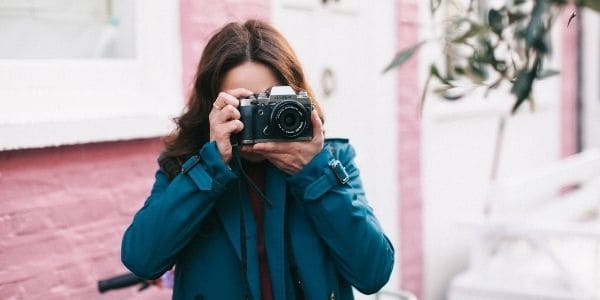 Do you love the art of taking gorgeous photographs?
If this is a hobby that you have fun with, you may want to think about looking at it as a viable business opportunity.
Even if you are great at taking photographs, you will still need to think about a business plan and weigh the pros and cons of starting a photography business.
What Should I Know Beforehand?
For example, this business will require:
Quality Photography equipment
Meeting tight deadlines
Working with demanding clients
Inconsistent Income
Looking at these negatives will help you decide if the positives like working whenever you want, making money with a hobby you actually love, making clients happy, meeting new people, traveling to exotic destinations are actually worth it
You can earn money with photography by selling your images on photo sites like Creative Market, or Deposit Photos, doing wedding photography, and taking pet portraits. 
11. Sell Crafts 
Do you have a creative side? Can you create fun and useful items for a crafting business?
This is a great way to transform your skills and earn money online.
There are an array of crafts that you can sell online that are really profitable!
A few easy ones you can make are:
Wall Art
Scented Candles
Bath bombs
Fluff toys
Where Can I Sell My Crafts?
It's very easy to sell your crafts online because they are in demand.
You can sell them on Etsy which has lots of organic traffic.
When you start this business, it's always best to market your business using Pinterest and social media and not rely on traffic from the platform you're selling on.
For a few more ideas, check out these 25 profitable crafts that you can make and sell from home. 
12. Low Content Publishing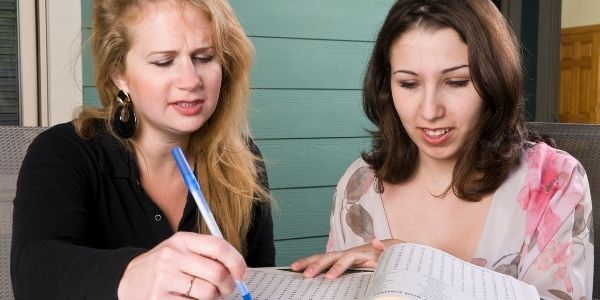 I've written about low content publishing on my blog before and it's one of those things that not a lot of people know about that much.
Low-content publishing involves creating books that have little to no content.
Some of these include:
Journals
Password Trackers
Graph books
Blank comic books
But What Will I Write?
These types of books don't require the author or creator to write much, so it won't take months or years to create.
You can make a journal in just one day and post it online.
Where do you sell your low content books?
You can sell them on Amazon by creating an Amazon KDP account.
You can make thousands from just one book, but it may take time for this book to show in the algorithm. Some creators use ads to get their first sales which sometimes helps.
If you want to go full into low content publishing, check out how to create, design, and sell these books online.
13. Print on Demand or POD Business
This is another low-cost business opportunity for stay-at-home moms to do at home.
 That's because you can sell clothing or merch online from designs you make.
You also will never need to keep inventory, have a physical store or deal with customers personally. 
In order to start a POD business, you'll need to sell designs that you can print on t-shirts, mugs, tote bags, backpacks, and dresses. 
You will upload designs to the platform and when someone purchases it, the supplier prints the design and ships it.
How Will I Make Money?
You will be given a royalty for the product sold.
On most POD sites, you can set the amount of royalty you want to make.
Try not to go overboard though, as some creators might sell at a cheaper rate.
Wanna get started right now? One of the best POD sites is TeePublic.
You can sell all types of merch like stickers and mugs.
Start selling on TeePublic today!
14. Become an FBA Seller
Did you know you can sell all sorts of products on Amazon?
Thousands of sellers are making money online with this side hustle. 
The Amazon FBA program allows you to sell physical products online instead of opening a physical shop, which takes a lot more money and time.
How Will I Find Products to Sell?
You will make the choice of where you source the products from.
I know that a lot of people use marketplaces like Ali Express to find products that they then sell on Amazon.
Doing your own research will help you find the best marketplace for you. 
One advantage of being an FBA seller is that you will never have to market products or deal with logistics.
Amazon takes care of all of that. 
15. Flip Blogs for a Living
Blog flipping is one way that experienced bloggers make money from blogging.
This process works by someone creating a blog, making it successful, and then selling it for profit.
So no, it's not a business you'll make money from the right way, but lots of people are doing it. Blog flipping is one of the best-paying business ideas for mothers because the revenue is largely passive and the hard work really pays off.
How Can I Make My Blog Successful?
You will have to spend time creating content, marketing your blog, and driving traffic.
This can pay off in months or years (fingers crossed) but it can make literally thousands of dollars.
Read how this woman made $30,000 flipping blogs!
16. Become a Youtuber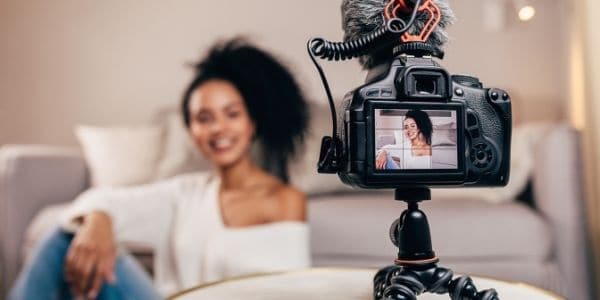 I'm sure you're not a stranger to the craziness, fun, and variety that is Youtube.
I go there all the time to learn new recipes and watch cat videos, so I must say I love it!
Starting a Youtube channel is not that hard.
You will simply sign up with a Google account and start creating videos for your audience. You can even do this with your smartphone. 
A lot of amateur Youtubers do this when they just start out and then purchase quality video cameras when they can afford them.
What Will I Vlog About?
I watch a few mom Youtubers, particularly those who homeschool, and they do cater to a certain demographic.
You'll often find content around family, traveling, product reviews, lifestyle, and parenting. 
You won't have to stick to this if it's not your scene.
You can also make content around business, blogging, music, or anything you love.
Just be sure that there is an audience for it.
YouTube does require about 4000 hours of watch time in order to monetize your videos.
So get started right now!
17. Tutoring Business
One of the more simple work-from-home businesses for moms is tutoring.
You can also do all of this online.
If you would prefer to tutor in your home, that's fine as well.
Usually becoming a private tutor requires that you have some experience with teaching or a certification level. 
How Can I Tutor Online?
Would you like to start your tutoring business now?
You can become an ESL tutor online and work with various online companies.
A few I can recommend are:
This could be the perfect business opportunity to take on if you love teaching and can explain core subjects to kids.
18. Coaching Business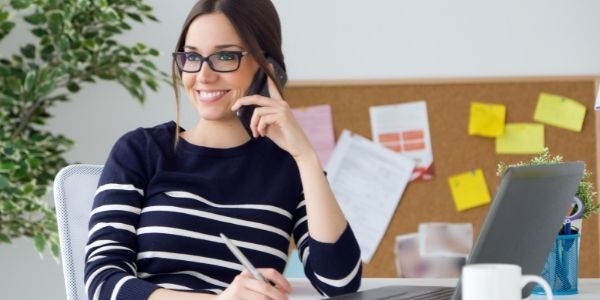 Coaches help people in various areas of their lives. 
They direct people to meet goals and motivate them with certain strategies to attain specific aims.
Would you like to be a coach? Do you think you possess the skills needed to turn this into a business?
There are various types of coaches and you could use your knowledge and expertise in a particular area as the foundation of your business. Coaching can become an easy home-based business idea for moms who have outgoing personalities and love helping people.
What Do People Need Help With?
It could be related to health and fitness, finance, employment, and even life. 
Yes! There's such a thing as Life Coaches now.
In order to snag clients and be successful at coaching, you should be certified.
19. Rent Rooms With Airbnb
If you have some extra space at home, you can turn it into an Airbnb.
Airbnb's have really become popular in the past few years and it's how a lot of people earn a living.
A lot of travelers like the convenience of being in a cozy type of setting instead of a hotel and would much prefer to pay for an Airbnb.
How Will I Get Guests?
If you live in a tourist area that has a lot of annual travelers, that's even more of an incentive to get started. 
In order to start this business, first, think about the price point you'll be selling at in order to make a great return on investment.
There will be some fees involved and you may need to cater to guests, so keep that in mind.
Another thing to think about is that your home may need repairs and maintenance at certain periods.
20. Do Graphic Design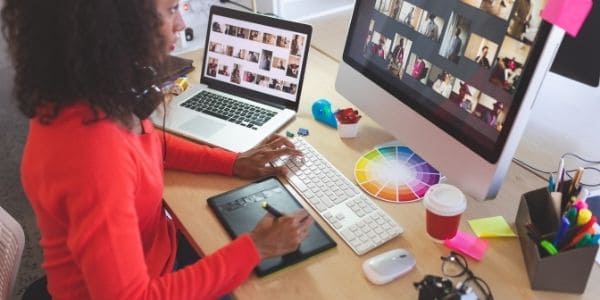 Can you make beautiful illustrations and designs that would blow the most renowned artists out of their minds?
If your answer is yes, you may have the skills to become a graphic designer.
Graphic designers create things like logos, posters, flyers, and other products for marketing and business.
Many business owners turn to them to create riveting designs to market their services. 
As a graphic designer, you'll be able to work flexible hours as you can take orders and work on your own time.
This is a business that can grow with you because the more you build your portfolio, the better you get.
Is Graphic Design a Popular Gig?
Of course, it is! There are lots of companies and businesses that need graphic designers because of their skills.
There's the possibility that your business will grow in popularity and you can book more clients as time goes on.
This is a great way to make money because you can use a skill that's pretty much always in demand and work as much or as little as you want.
Want to learn more about graphic design?
Gain more skills with Udemy's very affordable online courses.
You can learn about different aspects of graphic design and brush up on your skills. 
Take Advantage of These Business Opportunities for Stay-At-Home Moms
The convenience of these businesses is that they can be done at home and they are very flexible as well.
There are a few things to think about before starting a home-based business.
This will create the foundation for your business and help you to structure and run it properly.
Create a Business Plan
A proper business plan is essential to starting your business. 
A traditional business plan contains an executive summary, company description, legal structure, and service you offer among other things.
Doing the proper research is the first step before writing and implementing your plan. 
Making an Investment
While most of these businesses can be started with no investment, you may have to make small investments here and there to maintain your business, develop new skills, and compete on the market. 
This may involve purchasing courses or other materials.
Will Take Time
Most businesses require an investment of time – and lots of it.
The ones I've mentioned are very flexible, but there will be times when you may have to work for hours at a time.
That's because it's your business and you will be in control.
Are These the Best Business Opportunities for Stay-At-Home Moms? 
That will depend on you! There are lots of other businesses you can choose from that are right for you. 
Running a business is not easy, whether you do it part-time or full-time.
Just be sure that you start a business that you're passionate about and you can see yourself doing for a long time.
Most business owners don't start out knowing everything, but they gain knowledge and skills as they go along.
If you want to learn more and gain new skills, try a few online courses and keep advancing.
I truly hope you find a dream business which you can earn a full-time income from!
If you liked this post please PIN it for later!❤️️????