This post may include affiliate links.
Are you a pregnant mom hopeful of finding a part-time job that doesn't come with a lot of stress?
Are you a spouse or family member looking to find part-time jobs for pregnant women that are ideal for your loved one?
If you're looking for a side hustle to make additional income, there are lots of jobs out there that don't require too much hassle that an expectant mother can do!
There are also great options if you're going on maternity leave and want to make money.
You are bringing a precious little bundle (or bundles) of joy into the world, and you want to ensure that you have a stable financial situation before your due date.
This post will guide you through a few part-time jobs for pregnant women that will leave you with ample time to prepare for the big day.
This way, you can be sufficiently prepared while still earning some money on the side.
Please share the ❤️️and PIN this post for later!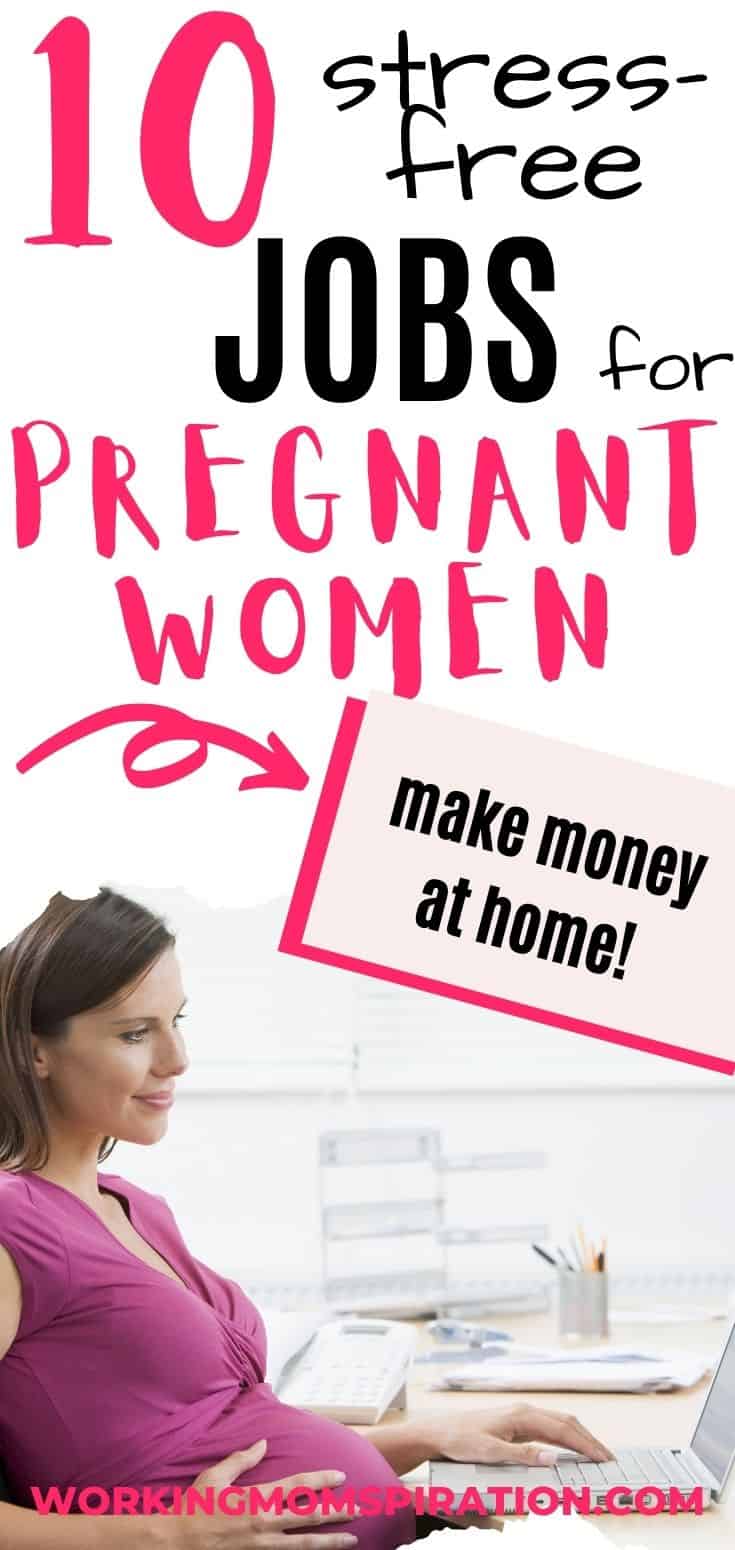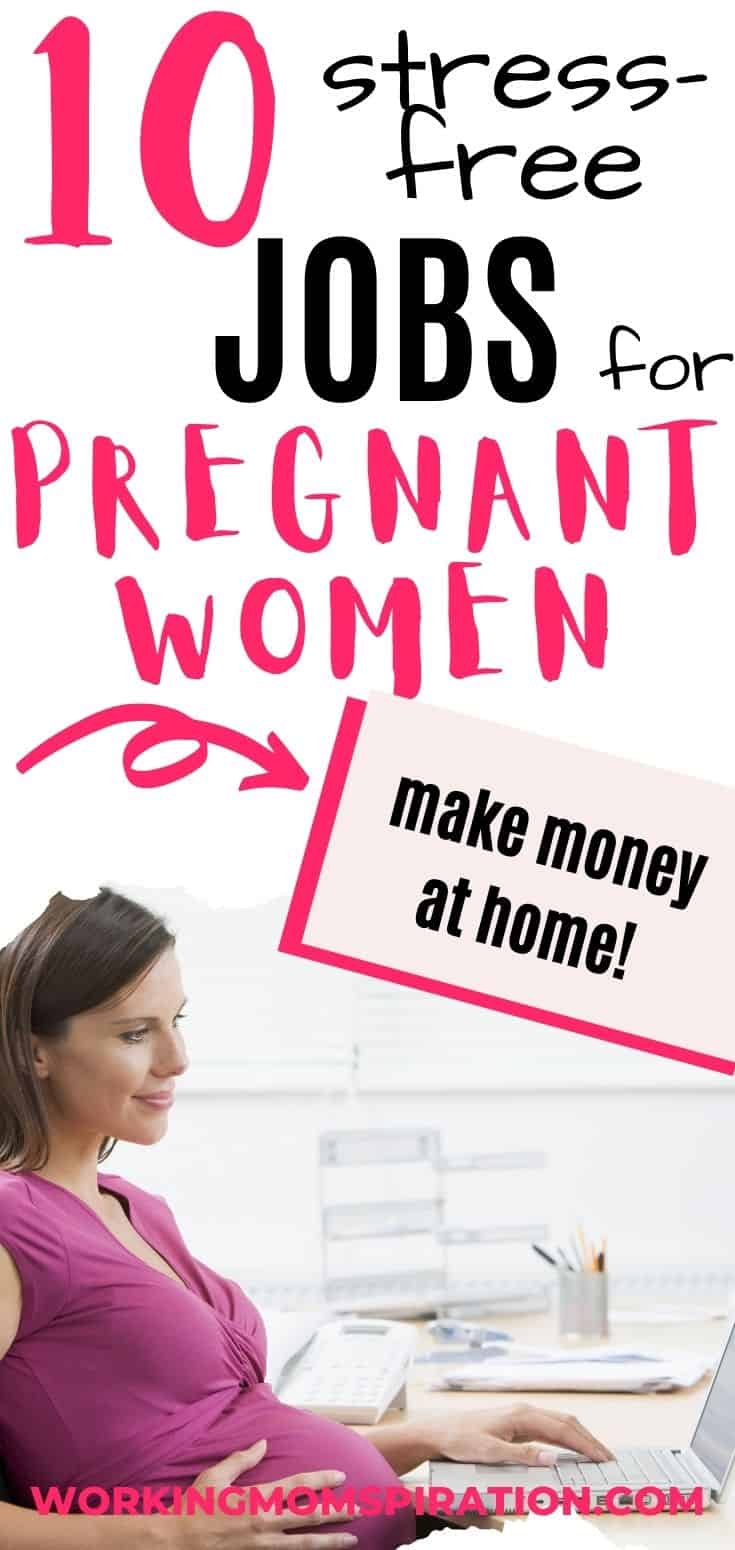 How to Find Part-Time Jobs for Pregnant Women
You might be wondering how to find the best jobs as a pregnant woman especially when you're feeling anxious and stressed. Is there any easy way to find a job that works for you?
Well, it can be done if you look in the right places.
Depending upon the trimester they're in, some pregnant women might look for jobs where they can work outside the home. They would also prefer if the jobs were nearby for convenience.
A simple search on your browser might bring up some results.
Another option for choosing a job is by researching remote job boards.
One of the best sites for this is FlexJobs which offers only jobs where you work from home or anywhere in the world.
Once you've done with your search and you've landed a gig, it's best to set up an office space that is conducive to your needs.
A comfy chair with armrests for example is certainly handy.
You may also want a desk that is large enough to fit all the tools you'll need for the job such as your laptop. 
Part-Time Jobs for Pregnant Women
1. Sell Printables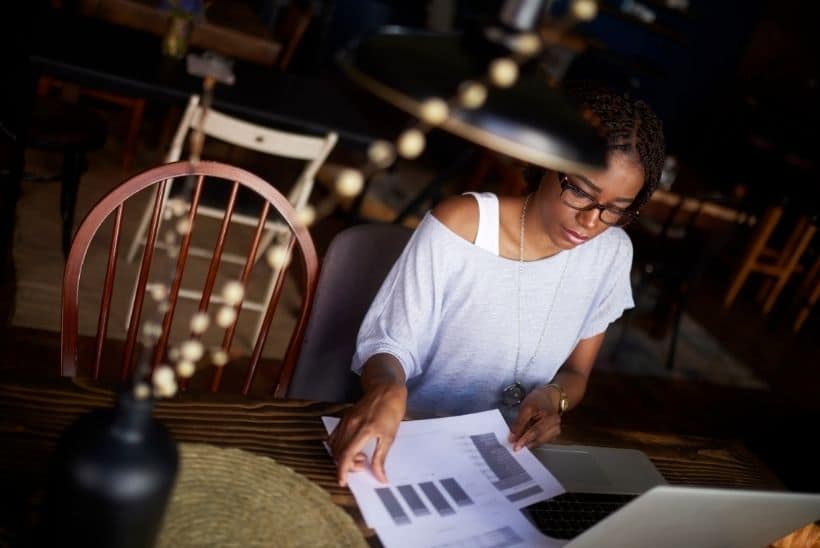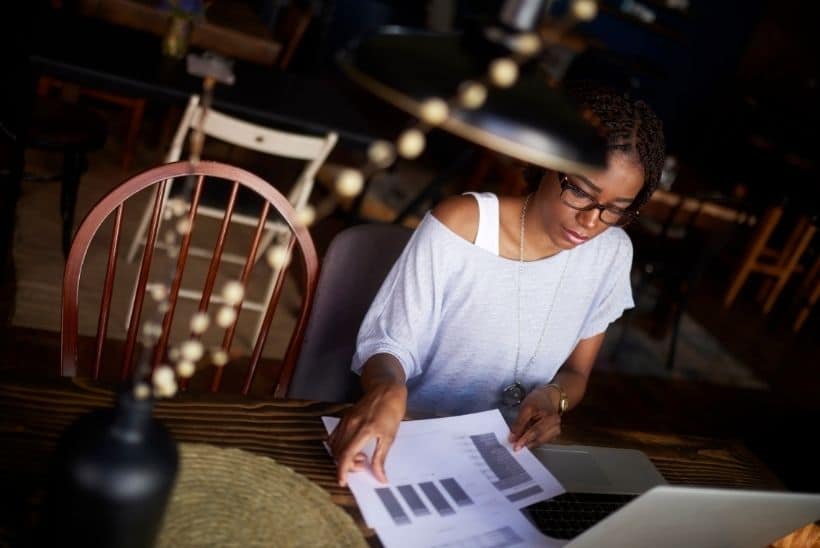 This is an easy job for pregnant women to do at home and have fun with it.
A printable is simply a digital file that you print for use. Some printables can be a single page, while others can be multiple pages.
Most printables come in the form of a PDF while others come in JPG or PNG format, depending on what it will be used for.
A few printable ideas to make are:
Budget Tracker
Menu Planner
Yearly Planner
Bedtime Routines
Chore Checklist
Fitness Tracker
Affirmation Wall Art
Blog Planner
Do you need expensive equipment to make printables?
Definitely not! You can use programs like:
PowerPoint
Google Slides
Microsoft Word
There are lots of other tools you can access online to start making your printables, but the ones I've mentioned are readily accessible and simple to use. 
While some printables have a learning curve, some are really simple to do and you don't usually need a lot of frills to go along with them.
Once you're ready to sell your printables, you can start an online shop on Etsy or Creative Market.
If you want full control of your printable hustle, I would recommend starting your own blog or using Shopify to sell your products.
Start making printables today with Canva and make money!
2. Blogging
If you would like to work from home flexibly even after your pregnancy, then blogging is the right choice.
While starting a blog takes a little investment and a bit of work at the start, it certainly pays off! 
Think about what you're most passionate about.
Is it budgeting?
How about finances?
Perhaps you'd like to help other pregnant moms on their journey or recommend the best products for babies that you've tried.
Once you've found your passion, you can do a bit of research to see if your idea is profitable and if it is, you can start planning blog posts around it and narrow down your niche.
The best part about blogging is making money from it! How can you do all this?
Most bloggers make money through:
Ads
Affiliate Marketing
Creating Courses
Selling digital products
Offering services
Of course, there are other ways to make money with blogging, but these are the most popular and probably the easiest.
Growing your blog will take a bit of time, but as you grow your audience and email list, you have a greater chance of earning passive income so you can spend more time with the family.
Check out this step-by-step guide on starting a mom blog!
3. Writing Jobs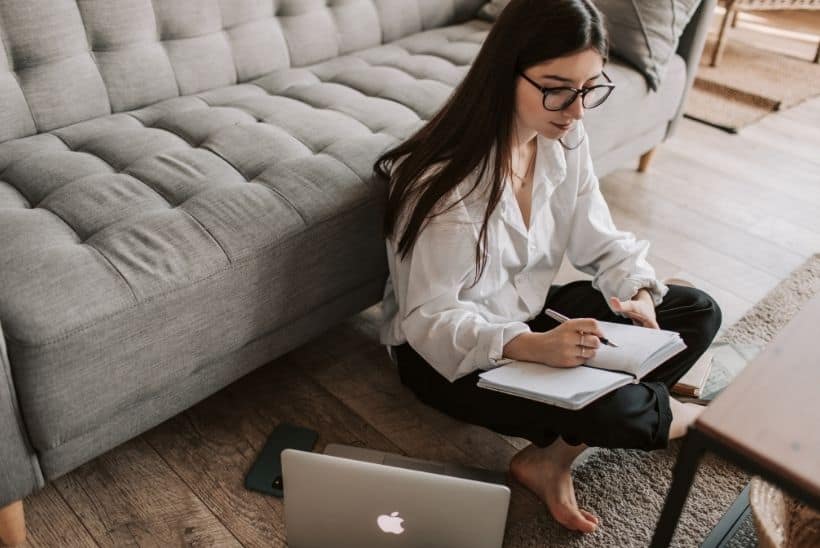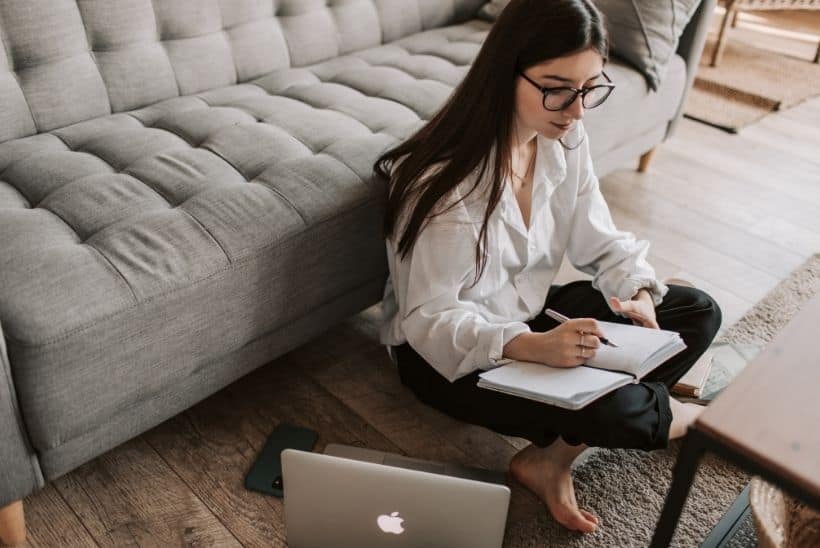 Due to its earning potential, writing is one of the best jobs for pregnant women to do at home.
The top earners in the field make about 104,000 per year!
It's also an ideal job because it's flexible and you won't have to sit at a desk all day working.
There are several ways to make money as a writer and some involve more investment of time than others.
A few of them will also pay more money, but it's best to choose something that you enjoy.
There are blogs that you can write for by sending them a pitch and awaiting their response.
If you want something a bit quicker, then you can job boards such as:
You can make a pretty decent income from freelance writing because you do multiple gigs at the same time. 
Depending on your preference, you can try doing technical writing, content writing, writing blog articles, or becoming a ghostwriter.
Get started with a writing gig with these 32 parenting blogs that moms can write for.
4. Proofreading Jobs
Another remote job for pregnant women is proofreading. It's the ideal job for sitting and scouring through papers, articles, or books while correcting grammar and punctuation errors.
To be super comfortable, you can sit up in bed or at a cozy spot and work at your own pace.
The only thing you'll have to worry about with proofreading is meeting deadlines, so I wouldn't take on too many gigs at one time.
If however, you feel up to the challenge, you can do this as a freelance job.
Having a degree in English or having some experience will land you jobs much quicker, but you have the chance to get proofreading basics down pat in a little over an hour.
Are you feeling up for it?
Caitlin Pyle, an accomplished proofreader herself, is offering a free online workshop for aspiring proofreaders to learn how to start this flexible side hustle.
Get started with the free workshop now!
5. Transcription Jobs
Can you type really really fast?
I mean like fast and accurate?
You can try working online as a transcriptionist.
All you need is a comfortable and quiet work area along with a laptop and transcription tools.
I wouldn't recommend this job for pregnant moms who have toddlers running around because it does require a good listening ear and a bit of time at the computer.
Apart from this though, it's still one of the best part-time jobs for pregnant women.
You can work on your own schedule – so that means any time that suits you.
Transcription is not one of the higher-paying jobs on this list, but it does still pay a decent amount for a side gig.
If you find that you truly love transcription, you can turn it into a full-time career as a medical or legal transcriptionist.
I understand that you might be in a rush to start an online job, and if that;'s the case, GoTranscript is accepting transcriptionists right now.  
Best of all, they allow you to work on your own time, and it's really easy to sign up.
Get started with GoTranscript today!
6. Chat Agent Jobs
As this post is all about stress-free jobs for pregnant women, I will not be listing traditional customer service jobs where you'll be talking with customers on the phone.
Customer service can entail really irate customers who may explode at any time, and most pregnant women will not put up with that.
A great alternative is working as a chat agent. 
Chat agents will help customers with various queries and this is done only through chat.
So even if a customer is writing in all caps and you can sense their tone, it just won't be as dramatic as someone yelling through a phone.
To get started working as a chat agent, I highly recommend looking at scam-free sites that have quality online jobs. 
Here are 23 places to find work-from-home chat jobs.
7. Survey Gigs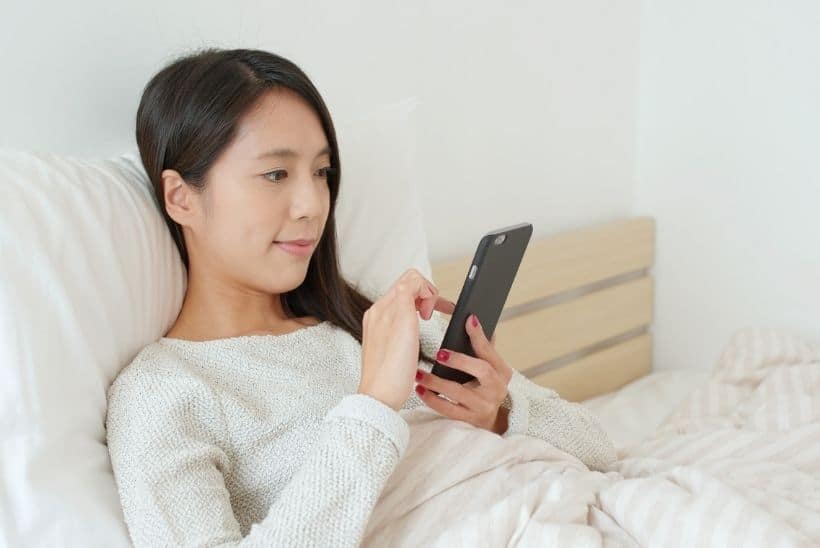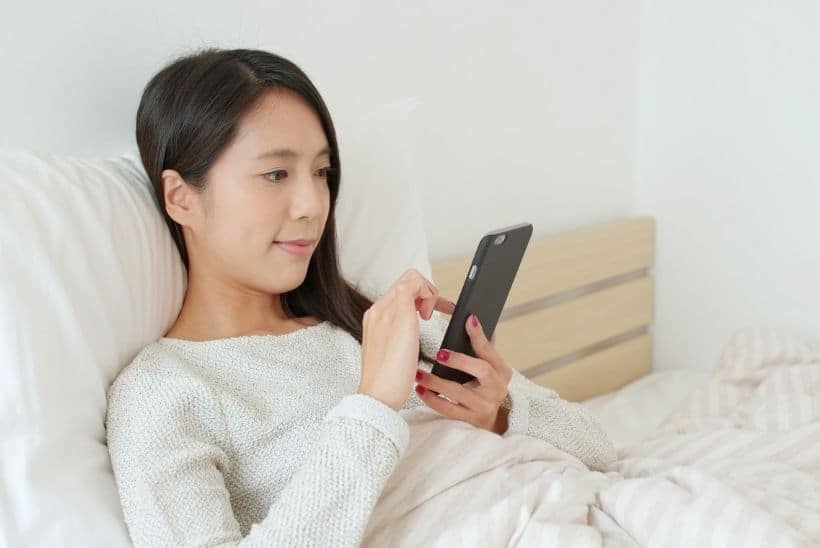 I would call this the most stress-free job of all.
You never even have to leave the comfort of your bed, especially if you're feeling under the weather. 
Even though doing surveys won't bring you a full-time income, if you apply to multiple sites, the money can really add up!
There are many legitimate places to take online surveys such as:
I highly recommend these survey jobs for pregnant women because you can relax while doing them and you can work whenever you want.
Some may not look at taking surveys as a job because they can be really fun.
However, some surveys do take time to complete, while others are short and sweet.
8. Game Testing Jobs
Want another online job that allows you to have fun while you work?
You can do this as a game tester.
Game testers play games and give ratings and feedback to the game developers.
This allows the developers to make changes based on what they hear from testers.
You can try this as an easy part-time job that earns a bit of cash. 
Sign up with PlaytestCloud to get started.
9. Photography Jobs
This is another part-time job that pregnant women can do on the side.
What's so great about it?
You can work whenever you choose by taking beautiful images with a high-definition camera and selling them to make royalties.
Another enjoyable aspect of doing photography is that you can get away with taking regular trips out of town to take pictures of scenic views.
Selling your images isn't that hard either. Just sign up for these companies:
Once you submit your images, you will continue making royalties as more and more people purchase images.
Want to try photography but not sure how?
Sign up with Udemy and take a look at a range of photography classes that teach you the basics and more!
10. Translating Jobs
Do you know a second language? Are you fluent in it? If you are, you can earn money by working as a translator online.
This is a rather popular freelance gig for people who know multiple languages because you simply translate and earn cash.
It is a bit similar to transcription in that you have to be accurate when typing and be a fast typing speed as well.
Being able to meet deadlines is also a must!
Think you're up for the challenge? Check out these companies to start translating now:
The Best Part-Time Jobs for Pregnant Women Hands Down!
Aren't these jobs truly stress-free and awesome?
I'd say yeah!
Not only are they simple to perform, but also very flexible and won't tie you down as a pregnant woman to a specific place.
So if you do need to head to the doctor for a check-up or you want to take a long-needed nap, you can do that without worrying about your job.
Ready to get started with these part-time jobs?
Great! I'm sure you won't regret it.
If you liked this post, please PIN it for later!❤️️????