This post may include affiliate links.
Not many people think about landing fun remote jobs because they don't believe they exist. We often think of our jobs as a means to an end, or as something to pay the bills. And truth be told, it's hard to look at it otherwise.
Have you ever asked yourself the following questions:
What is a fun remote job?
What is the easiest remote job to get?
What is a good remote job that pays well?
What is the highest paying remote job with no experience?
You'll get all these answers and more in this post, along with tips on how to make the best of your remote job hunt.
There are ways to make working at home fun, or better yet, actually enjoying what you do. Instead of feeling worried or stressed going to your job every day, it's time to start looking for side hustles that can bring you a little enjoyment – and not just from the money but from the job itself.
Let's get into 20 of the most fun remote jobs to kickstart your freelance lifestyle!
Please share the ❤️️ and PIN this for later!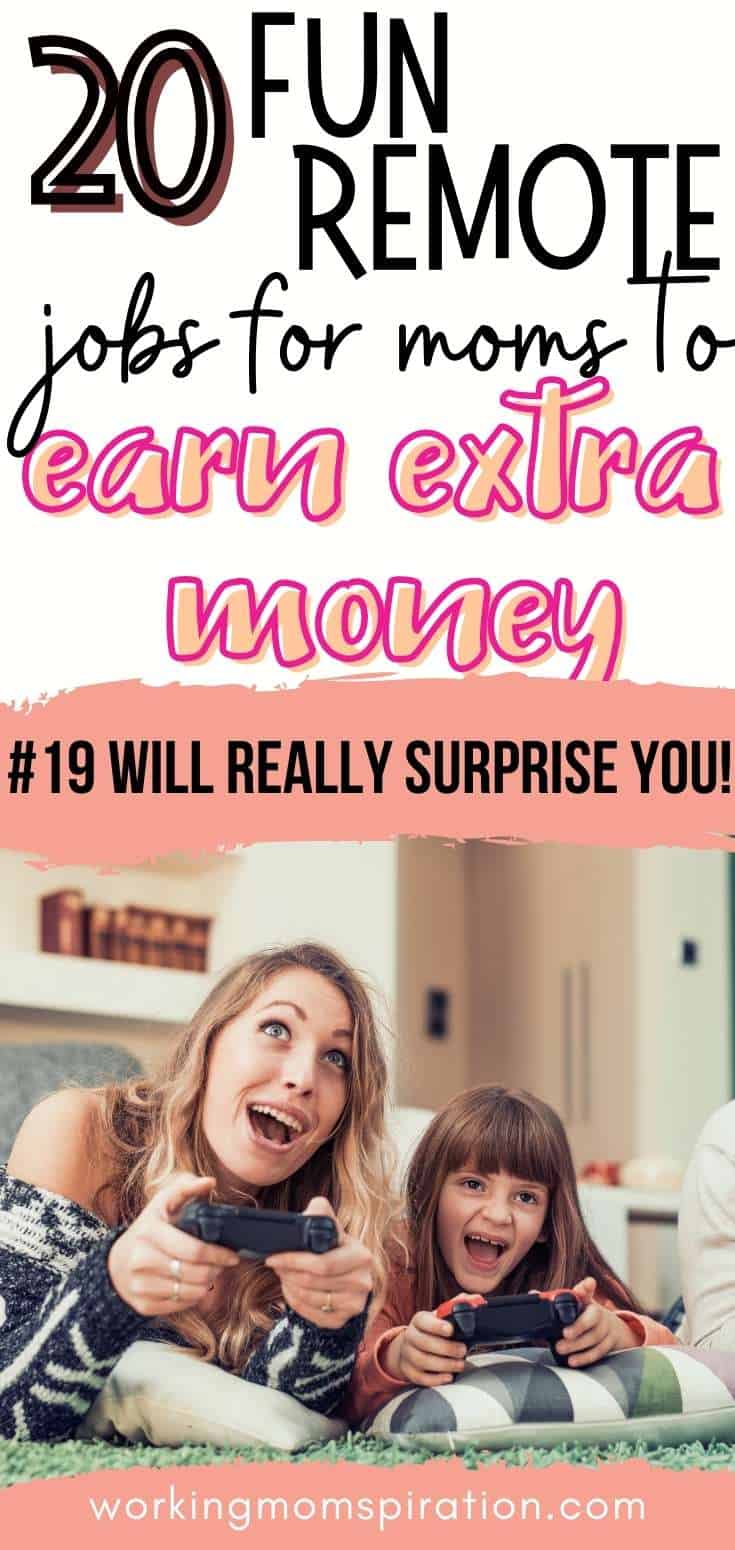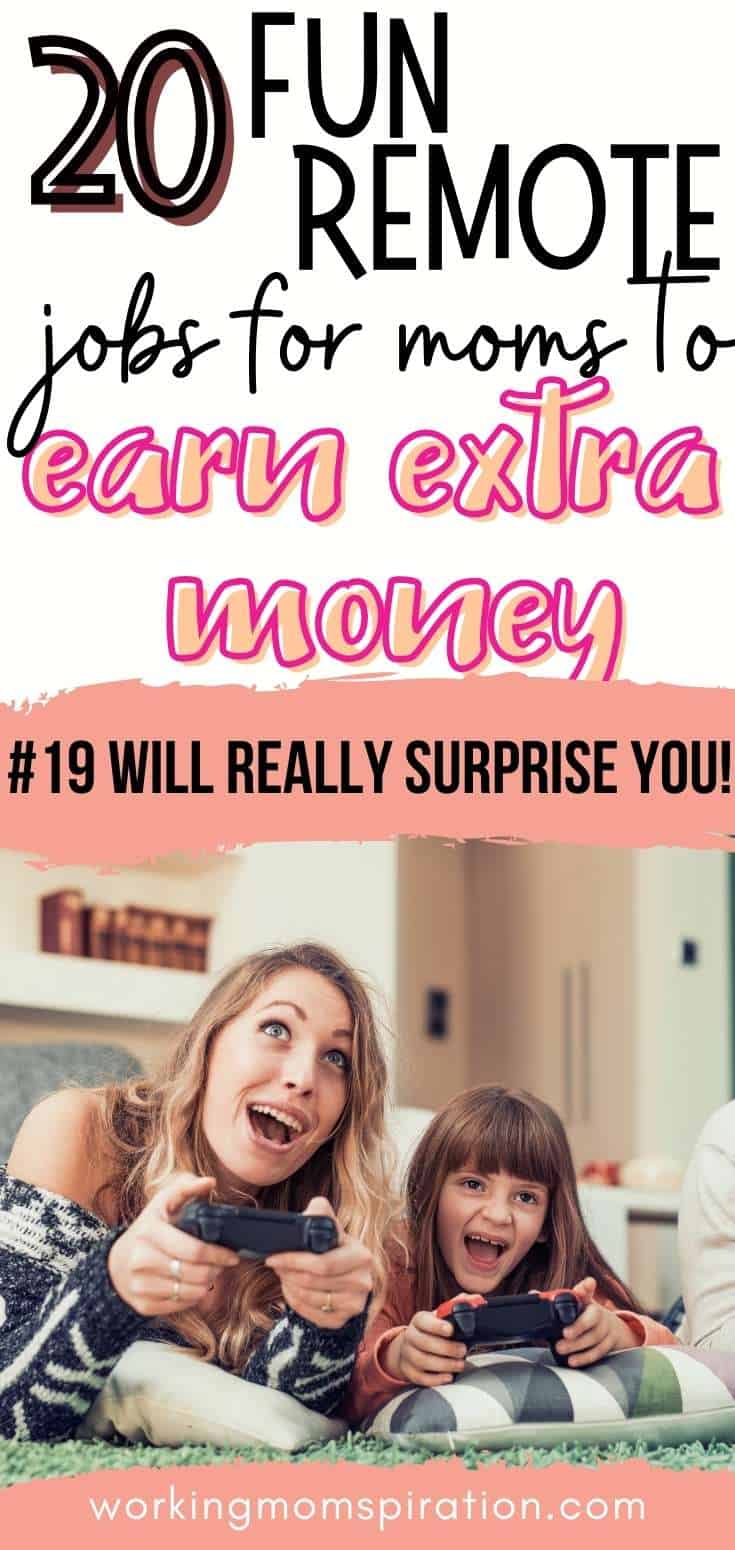 What is a Remote Job?
Remote jobs or remote working involves an employee working outside of a corporate office and instead in a location of their choice. It's a flexible working arrangement that has become preferable for most employees because it allows for greater freedom. 
Employees don't need to commute to work, but instead, work from their laptops and attend meetings using video conferencing tools. Remote working has become very popular and its growth has risen exponentially in the past few years.
What Are the Best Remote Jobs Right Now?
This might be a personal preference, but there are some remote jobs that are quite popular. These include:
Virtual Assistant
Sales representative
Customer service representative
Online marketer
Teacher
Website developer
Graphic designer
These jobs are very flexible and you can find them on remote job boards like FlexJobs or Virtual Vocations; these companies screen every listing before the application process begins.
Fun Remote Jobs You Can Start Right Now
1. Voiceover Artist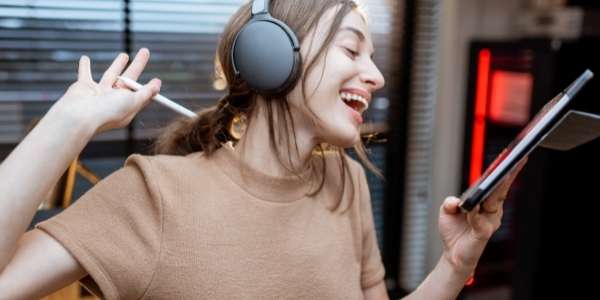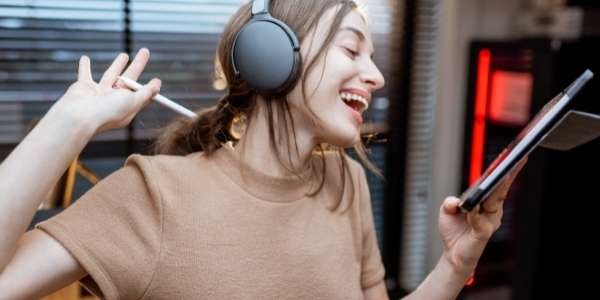 A potentially fun remote job for anyone with a great voice is being a Voiceover artist. Some professional Voiceover artists work for major companies, but that doesn't mean a beginner can't get started in this field.
Even as a freelance voiceover artist, you can get featured in books, adverts or commercials, apps, and more. One popular company to sign up with is ACX which hires freelance voiceover artists – even those with no experience.
If you would like to become a voiceover artist reading audiobooks, here are 18 places to try. 
2. E-book Publisher
You don't have to be an established author to create, publish and sell books of your own. Thousands of people around the world are creating their own books and making money! I know, because I've done it!
And it's not difficult either. With Amazon KDP, you can create books and sell them on the platform, just as other authors do. Are you good at creating recipes? Why not make a recipe book with mouthwatering pictures? You can also create things like sketchbooks, comic books, word searches, and even journals.
Find out how to make your own books with low content publishing. 
3. T-shirt Seller
Have you ever seen someone in a T-shirt and thought, "I could create that too?", Well, now's your chance. Even though the T-shirt selling phenomenon is nothing new, it's a potential goldmine for those new to the business. 
Some sellers have created 6-figure businesses by designing their own T-shirts and selling them online. Even though these results might not be typical, you can turn this into a profitable side hustle.
Get started with free online platforms like TeeSpring, Redbubble, and Amazon Merch before launching your own personal Shopify store. 
4. YouTuber
Almost everyone is on YouTube these days and it's not hard to find out why. Some content creators are making $18 per $1,000 ad views which can result in thousands each month with consistent viewers.
But how easy is it to earn on the platform? Firstly, creators will need to have at least 4000 watch hours in 12 consecutive months to start placing ads. There also needs to be careful research on your niche and the ability to produce content with value. 
5. Minecraft Tutor
Most non-gamers have probably never heard the words 'Minecraft' and 'tutor' in the same sentence, but it's a real thing. If you've never heard of Minecraft, it's a game consisting of blocks that make up a world, much like ours, where you can build houses, care for animals, and craft endless tools and objects.
Both kids and adults enjoy this game which has its many quirks. There is a lot to learn about Minecraft since it's a game that never ends. I like it, but I'm much more of an Animal Crossing kinda girl.
If you know a lot about the game, you could become a Minecraft tutor and teach kids the ins and outs of the game. One place to try this is Outschool. The platform has other interesting learning programs that kids can benefit from. 
Teach on Outschool and earn money.
6. Product Tester
Wouldn't it be nice to get paid as a product tester? Another bonus of the job is that you get free samples too! Product testing is one of the few truly fun remote jobs because it entails trying new stuff and giving an honest review.
These free products come from companies that conduct market research to find out what types of products customers prefer. Product testing is an easy online job that anyone can do. These companies will send you free samples when you sign up:
Want more product testing gigs? Here are 50 places to get free stuff!
7. Answer Simple Questions
If you're someone who is great at giving advice, you could answer questions online for a steady income. And I'm not talking about using Quora or another online space where everyone can comment.
Instead, this is a website for experts who can help customers online by providing accurate solutions to pressing queries. On Just Answer, you can sign up and earn between $2,000 and $7,000 monthly just for giving expert advice. There are categories to respond to such as:
Internet Research
Law
Medicine
Teaching
Consulting
Counseling
If you're not interested in becoming an expert, you can still answer questions for market research companies such as :
Here are 40 survey sites to answer additional questions and make about $300 per month!
8. Blogger
This may be one of the most fun remote jobs of all time! Can you guess why?
I'm a blogger and I honestly enjoy it. Not only is my job fully remote, but I also make passive income from it! I have to be honest though – blogging is not the easiest job. At least not when you just get started.
After a while though, it becomes a breeze. 
Blogging involves a ton of research, writing, and patience. When you're ready to embark on your blogging journey, you'll need to select a niche, write topics around it and then get people to read it. Once you get enough traffic, you can start earning money from your blog.
Find out how you can start your own money-making blog. 
9. Social Media Influencer
Can you really make money as a social media influencer? At the present time, the answer is 100% yes. As a social media influencer, it's not just about posting photos and great aesthetics. You will also be promoting products for brands and companies. 
It's a gratifying job because you can snag lucrative deals and earn a high income. A significant part of your daily life as an influencer will be posting on social media accounts such as Instagram and TikTok, or using a blog. 
As with blogging, you'll need to choose a niche such as fashion, food, lifestyle, or travel. 
Sign up with the following sites to get started:
10. Amazon FBA Seller
This is a fun remote job that involves selling products online to customers using Amazon's marketplace. 
The FBA stands for 'Fulfilled By Amazon', which means Amazon handles all the shipping to customers and the customer service after you have sent the products to their fulfillment centers. 
To make money with Amazon FBA, you'll first need to source affordable products to sell for a profit. Some sellers use producers like Alibaba or AliExpress. The next step is setting up your Amazon Seller account which costs $39.99 each month. 
Promoting your products with social media or ads is a great way to build brand awareness and should give you a head start in making money. 
11. Course Creator
If you want a fun, yet challenging remote job that pays well, course creation is a great choice. This is a fantastic passive income side hustle for teachers, educators, or experts who have a wealth of knowledge in a particular area. 
With the rise in remote learning, more people are looking for courses to gain further knowledge or learn a new skill. If you believe there is a topic that you could give essential tips and strategies on, planning and creating a course is a must.
You don't have to create a course on your own either. Use platforms such as the following to create courses and earn money :
12. Transcriber
Would you like to type words and earn money? Fast typers with excellent grammar can work remotely as transcribers by converting audio into text. It can be really fun because you get to listen to meetings, voicemails, and other media.
Because the job only requires a laptop, the internet, and probably headphones, you can do it anywhere in the world and earn money on your own time. 
To work as a transcriber, apply online with:
Here are 14 transcription companies that are always hiring. 
13. Online Health Coach
Would you like to offer advice to people struggling with health issues? Health coaches can earn money by assisting their clients with a problem. The first step in working as a Virtual Health Coach is identifying your client's pain point which will in turn be the issue you will both work on together. 
One example of this is providing a weight loss program with a number of solutions for your client to lose some pounds. However, because everyone's body is different, the strategy used will be specific to that person. As a health coach, being encouraging is one of the defining qualities to possess.
If you're interested, there are several health coaching certificates to become trained and certified. 
14. Proofreader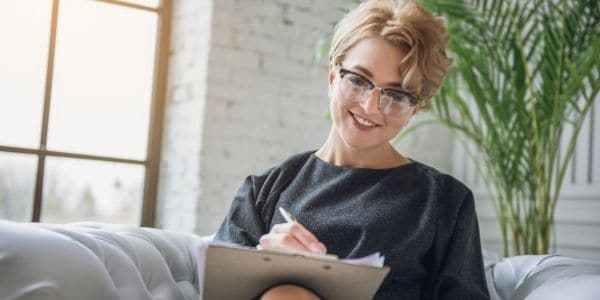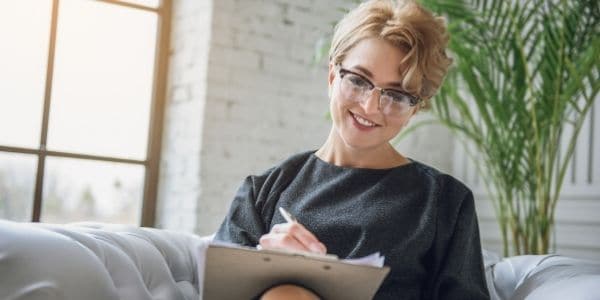 This job doesn't require any experience at all (depending on the company) and it can be done while you sit on your couch. Proofreading involves correcting spelling errors and grammatical mistakes in books, online blogs, manuscripts, and paperwork.
If you find that you often spot these errors when reading, you should sign up to be a proofreader right away. Learn more about how to start a proofreading business with this free course. The creator earned $43,000 in one year working part-time!
15. Pinterest Manager
Did you know that you can earn a steady income by creating pins for Pinterest? Weeell, the job includes a lot more than just creating pins, but it's something that you can learn in no time. Pinterest Managers handle the accounts of clients and perform tasks like:
Pin scheduling
Pin designing 
Account auditing
Measuring analytics
I learned how to use Pinterest when I started this blog and it's not a difficult feat. Find out how to become a Pinterest manager and start earning money. 
16. ESL Teacher
Teaching can be a very fun job when you enjoy instructing others. Better yet, teaching individuals a second language can be rewarding. ESL teachers are in demand to teach students from non-English speaking countries how to understand the English Language. 
To work as an ESL teacher, you may need a bachelor's degree, an ESL certificate, and a license to teach. These requirements are not necessary for every company, but it's a good idea to know beforehand. 
Some ESL teachers work from home, so only a laptop with teaching aids is necessary. Here are 21 companies that accept ESL teachers. 
17. Data Entry Worker
You might have seen data entry 'job' posts online that claim to pay up to $1000 a day, and really, some of these posts really make me laugh. While some data entry jobs are legitimate and do pay, they are not the most lucrative jobs out there. In fact, the average data entry worker earns around $17 an hour.
Data entry jobs involve a lot of typing and screen time, so you'll need to be prepared for that. You can work in data entry as an administrative assistant, transcriptionist, word processor, or typist. 
Usually, beginners can work in the data entry field with no previous experience. 
18. Chat Agent
One of the best ways to work online is by helping people as a customer service agent. The best part is, that you can communicate by chat and not over the phone. Working as a chat agent isn't really challenging at all, especially when you're working remotely in a comfortable environment. 
I would know – cause I've done it!
As a chat agent, you can help customers with their bills, answer queries, health questions, and more. There are a number of companies that hire chat agents to work remotely.
19. Video Game Tester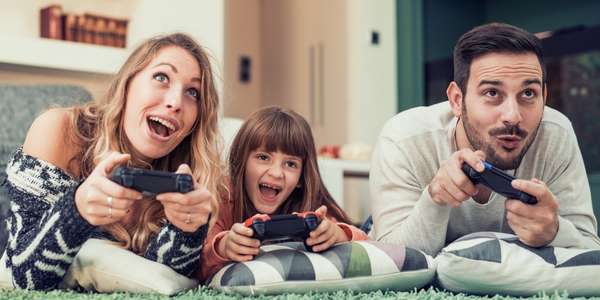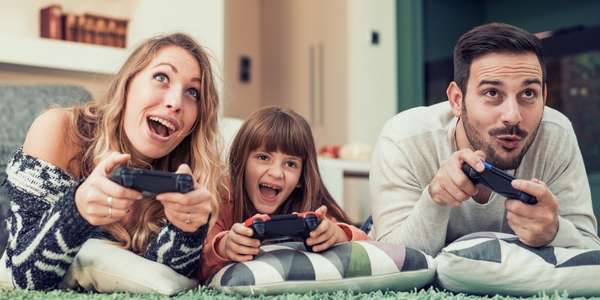 I've actually done this and it's really fun! Video game testers make money by – you guessed it- playing video games. It's not just about having fun though. While playing the games, game testers have to check for bugs or glitches in a game. 
This may require playing the game through various levels repeatedly and if errors are found, the game tester reports them. Some game testers work for video game companies and programmers, and some do freelance gigs for Playtest Cloud.
20. Researcher
Last, but not least, is online research work. Researching questions can be a great work-from-home job on the side because you can choose when to work. One way to earn from doing online research is with the company Wonder. 
Wonder has clients who need challenging questions answered for business or projects. Wonder will pay researchers for thoroughly researched answers. The company states that researchers earn around $2,000 each month!
What Companies Are 100% Work From Home?
You may have asked yourself the question, 'How can I find a good remote job?' If you do want to work from home or become a digital nomad and travel the world, finding legitimate jobs free from scams can be a hassle. Currently, there are plenty of job boards to seek jobs from, but a few of them are fake and can trap unsuspecting job seekers. These job boards provide scam-free listings and positions from hiring companies:
How Can I Work Remotely Successfully?
This will entail setting expectations for yourself and fulfilling them. Being a good remote worker will also involve having a strong work ethic and being a team player. Other tips for being successful include:
Communicating with management
Working hours expected
Having a comfortable office space
Managing tasks effectively
Working alongside remote team
How Do I Get a Remote Job With No Experience?
In most cases, the jobs I mentioned do not require previous experience to get started. However, to increase the odds of landing the job, there are certain tips to follow:
Take an Online Course. Taking a course is easy with Udemy and Skillshare. Sign up on the platforms and choose a course that you're interested in to start learning. 
Create a winning resume. Utilize online tools to create a stellar resume that can get you the right job. 
Fun Remote Jobs That You Can Snag Now
If you've ever wanted to work remotely, now's your chance. Work within the freedom of your home or travel the world while you work. Instead of being tied down to a hectic job where you need to commute every day, switch to one of these low-stress jobs and start earning a decent income. 
If You Liked This Post, Please Pin It For Later!????❤️️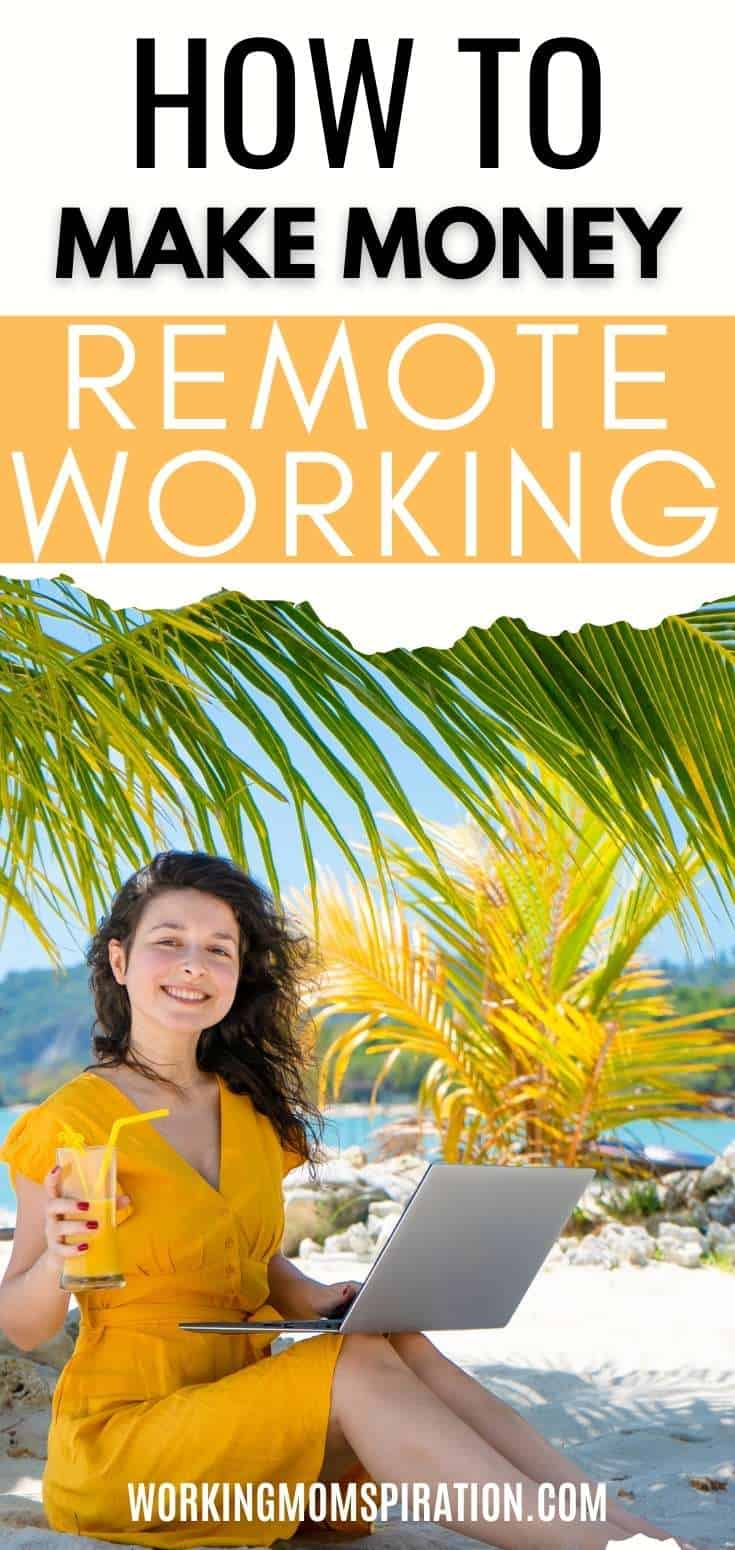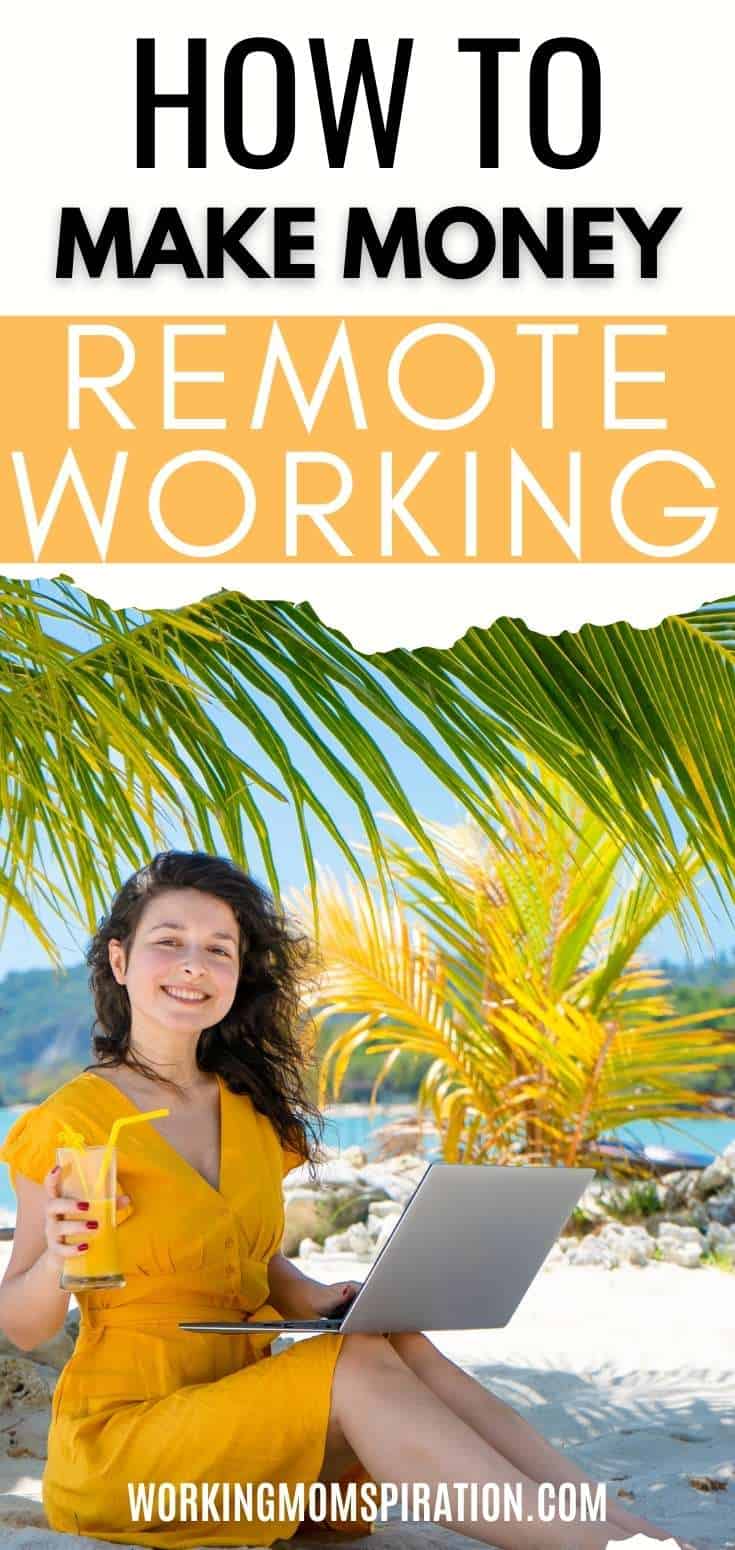 '