This post may include affiliate links.
Who wouldn't mind finding jobs that don't suck and make a comfortable living?
I know I wouldn't!
What about you though? Wouldn't you love to find jobs that don't feel like 'work', ones that you can actually enjoy? 
But what makes a job suck? It can be a range of things that affect our well-being and leave us feeling stressed and exhausted.
A study by Gallup revealed that 85% of people are unhappy with their jobs, and some of the reasons include:
Boss or Manager
Commuting
Colleagues
Lack of job opportunities
Salary
If you've found yourself relating to this, I definitely understand.
Some people want jobs where they don't bring work home or feel overly stressed every day.
I worked for years in jobs I was dissatisfied with, mostly because I knew it wasn't what I wanted to be doing.
With my first job, I dreaded going to work literally every day!
I don't want this to be you. Today, you'll discover 25 of the best jobs that don't suck, because you can actually enjoy them!
Remember to share the ❤️️ and PIN this for later!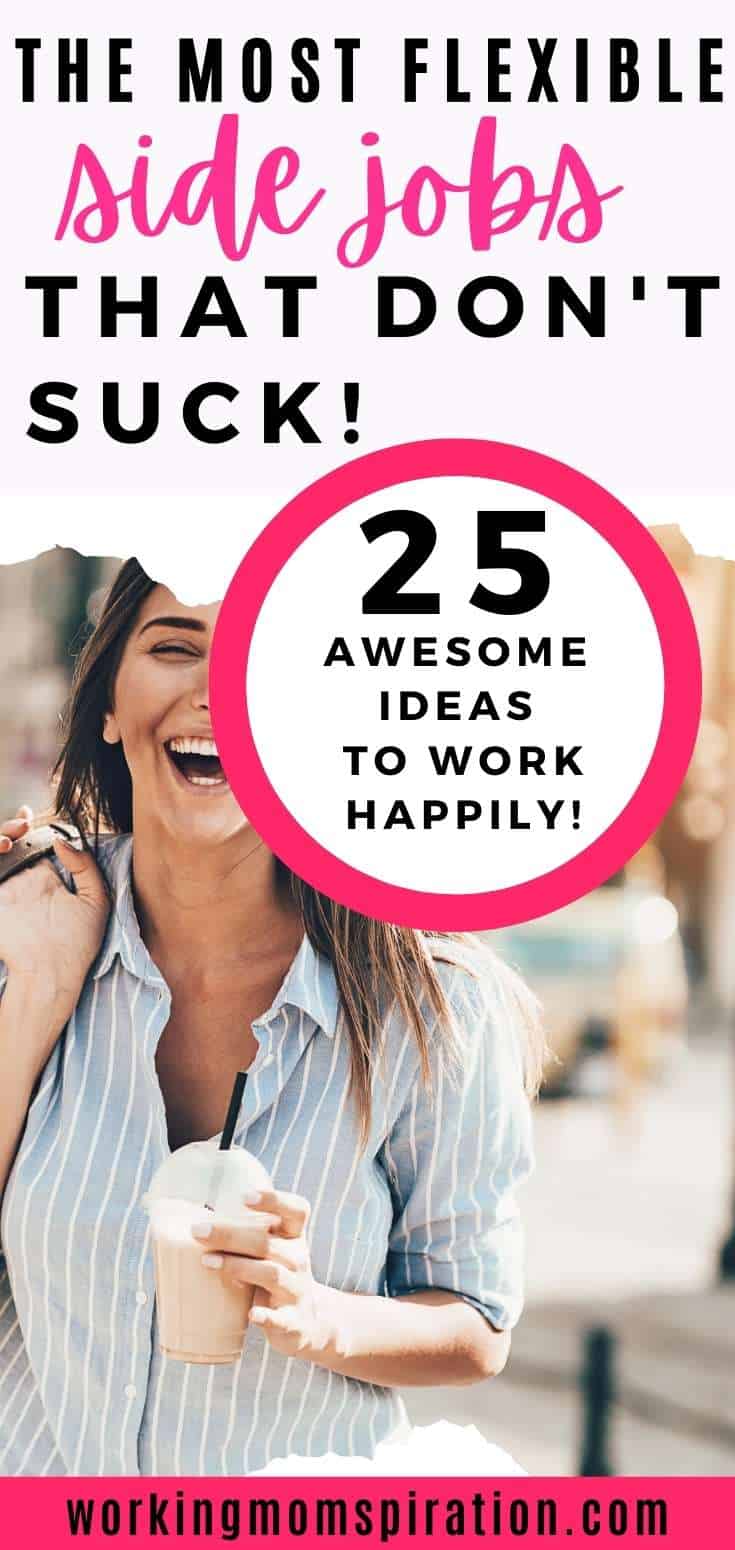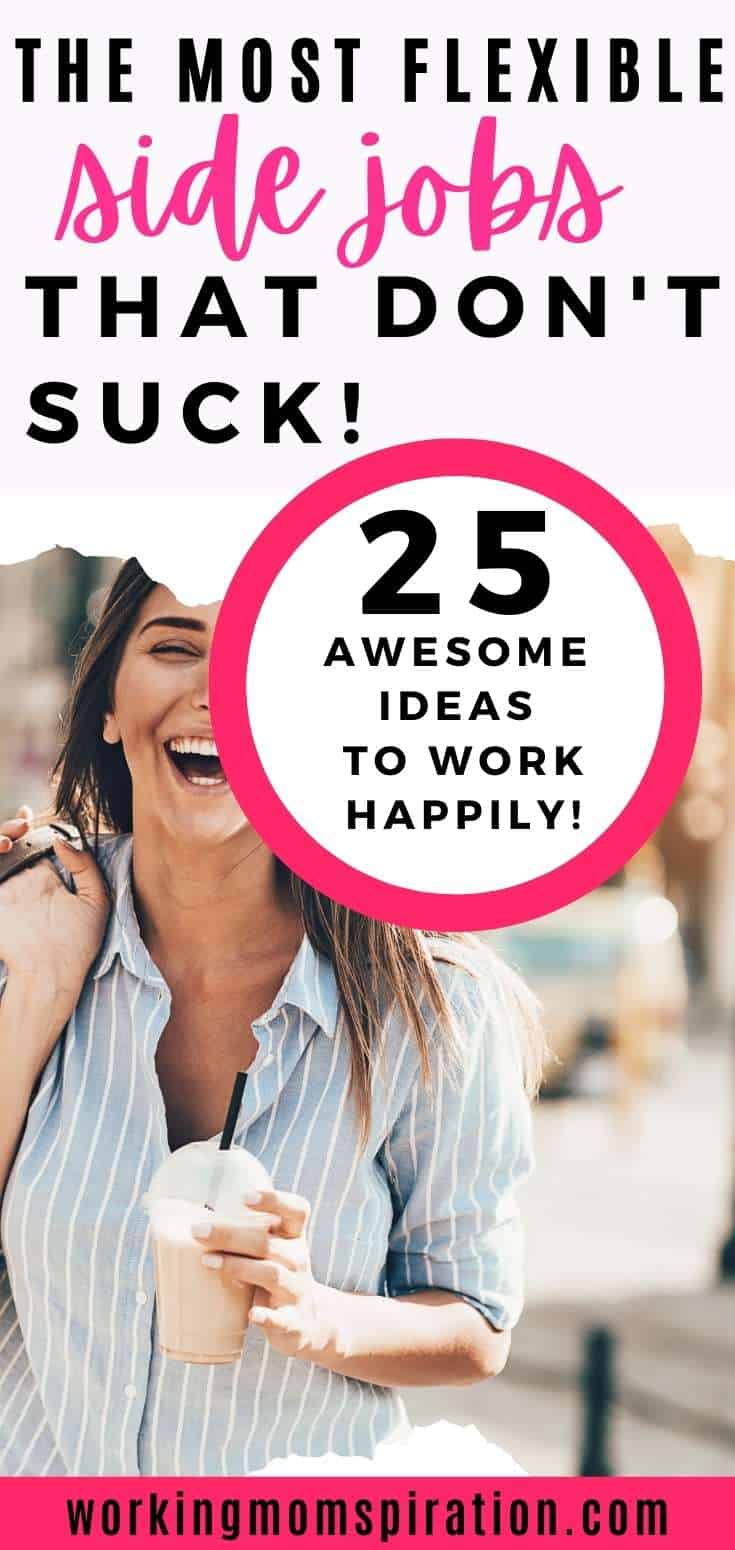 Part-Time Jobs That Don't Suck
1. Grocery Shopper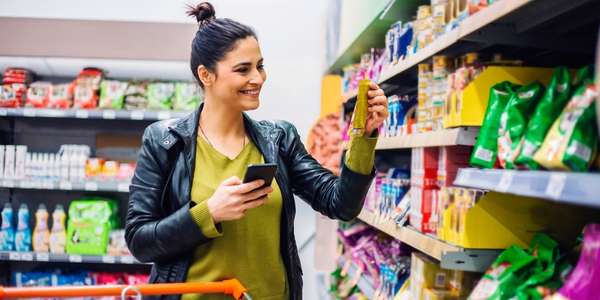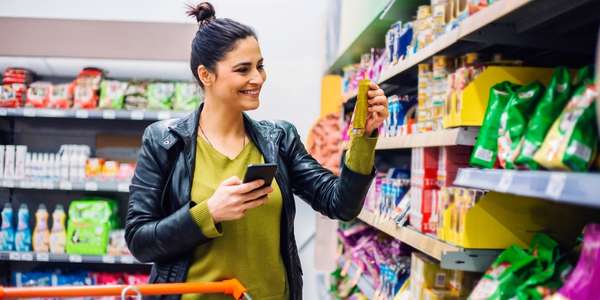 Whether you're a mom, dad, or student, I'm sure you've done grocery shopping some time or other.
What's more fun than picking up your favorite treats for a weekend BBQ?
Let's face it though, we might not always enjoy picking up supplies at the store, but it's very easy.
So easy in fact, that you can shop and earn money doing it.
The job I'm talking about is working as an Instacart Shopper. Your job duties may include:
Picking up and delivering groceries
Scanning items for pickup
Updating customers on their order status
What's great about this gig is that you can set your own schedule and work shifts of your choice.
In essence, you will be an independent contractor, and not technically an employee for Instacart.
However, the job does pay well, amounting to $36 per hour (pay depends on the state in which you live), and is very flexible. 
The requirements to work for Instacart include:
Possessing a high school diploma
Completing their online training program
Being a United States resident
Sign up with Instacart and start shopping!
2. Delivery Driver
If you use your car often, one way to take advantage of it is to become a Dasher.
DoorDash hires drivers from all over the US to deliver stuff to customers.
It's a great way to make money on the weekends or as a small side hustle.
Also, if you don't have a car, you can also use a scooter, a bike, or simply walk!
As a Dasher, you get paid for each delivery, and tips are also offered.
Depending on the order, Dashers earn between $2-$10 along with tips.
To work at DoorDash, you'll need: 
The DoorDash app for delivery jobs
A valid driver's license
To be 18 years or older
A background check
Sign up with DoorDash to start earning!
3. Dog Sitter
Love animals? You're in for a treat, because you'll be making money by doing something fulfilling and fun!
Petsitters do just what the name states – basically taking care of dogs or other pets for busy owners. 
Apart from keeping the pets safe at home, you will also have to walk, bathe, feed, and play with them, which shouldn't be too hard if you have dogs of your own. 
If you're interested in this gig some companies do offer freelance pet sitting jobs online. A few legitimate companies are:
Rover
Wag
Petsitter
Pawshake
Dogbuddy
4. Affiliate Marketing
This is one of the best passive income streams to create for yourself.
Not only is it easy to get started, but anyone can do it!
Affiliate marketing involves promoting products online to readers or customers. Usually, you'll promote these products using links and images.
When someone clicks on the link and makes a purchase, you will earn a commission. 
The best way to do affiliate marketing is with a blog, but you can also engage people by using social media accounts and Pinterest. 
Some popular affiliate networks include:
If you'd like more, here are 13 affiliate programs for beginners!
5. Wedding Photographer
A fun way to earn extra money is by taking photos.
If you're a pro at it, you could become a wedding photographer and earn a steady side income.
Wedding photos make a couple's once-in-a-lifetime day truly special, and you can help make that happen.
While some photographers learn the art of photos naturally, some are trained.
They use the best tools for capturing stellar images and making pictures more defined.
One way to learn more about becoming a wedding photographer is with Udemy.
They offer a host of courses on photography and other subjects. 
Once you've gained enough skills, start getting some freelance practice by taking pictures of nature, real estate, and people, then sell them online to:
You can also do gigs on Fiverr and Upwork. After gaining skills and experience, distribute business cards to book weddings and events. 
Entry-Level Jobs That Don't Suck
6. Data Entry
As someone just looking for their first job, data entry is an excellent choice.
Data entry, as you may already know involves inputting data into software or other tools.
Most data entry companies will take on beginners because it requires little training.
Would you like to make money just from typing?
It's pretty straightforward and there are several companies that hire remote workers.
Because there are hundreds of 'data entry work scams' out there, a few legitimate companies to apply to are:
7. Pinterest Expert
A lot of people aren't aware that this job exists, but it's a real money maker.
Pinterest experts or Pinterest VA's, help clients to optimize their Pinterest profiles.
Pinterest is a search engine of sorts, so when people want to find stuff, they click on the pins which then send them to a website or online shop. 
This guarantees traffic and in turn, more revenue to business owners.
It is important then, to use Pinterest in the best ways possible and maximize traffic.
There is a growing need for content creators and business owners to get more pins out there.
You could work online as a Pinterest expert to create pins, track analytics, and use SEO for Pinterest boards and pins to help clients. Think you're up for the challenge? Find out how to become a Pinterest Manager and earn money online!
8. Proofreading
I have always been a book lover and I could read books all day.
If you're like me, you might enjoy reading and correcting errors for cash.
Proofreaders have to meticulously scour writing for spelling mistakes, punctuation errors, and grammatical mistakes.
Also, properly formatting content is another part of the job.
Most proofreaders earn about $55,000 each year working full-time, but you have the potential to make 40k working just part-time!
Caitlin Pyle, the creator of the course Proofread Anywhere, did just that!
Yes, she made $43,000 in one year working part-time as a proofreader online.
If you're interested in doing the same thing, sign up for this free workshop to get a head start!
9. Resume Writer
Anyone looking for a new job needs a resume and the job hunt is a continuous process.
However, writing a prolific resume that will showcase skill, experience, and accomplishments in the most articulate way can be tedious for most people.
That's where resume writes come in.
Resume writers usually work on a freelance basis for clients on projects of varying complexities.
A part of resume writing involves research to discover the latest trends in the industry. 
Resume writers just starting out can earn up to $100 per gig and the potential to earn more increases as they work with high-level clients.
It's a good idea to get certified as a resume writer because it could land you more lucrative jobs.
Find resume writing gigs on Flexjobs!
10. Virtual Assistant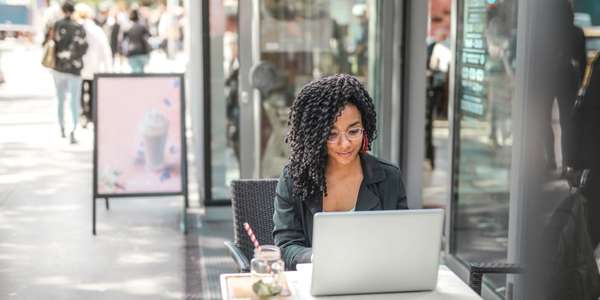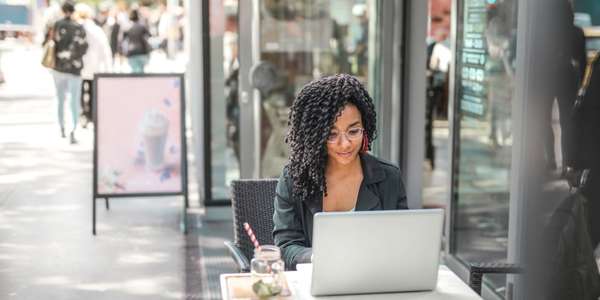 One of the best ways to work from home is by working as a Virtual Assitant.
As you already know, VAs perform various administrative tasks which include:
Responding to phone calls and email
Booking travel accommodations
Scheduling meetings
Managing spreadsheets
Organizing calendar and events
The amount of money you make as a VA will depend on the client you work for, your skill set, and your experience.
The average salary for VA's is around $20 per hour, but you could earn a lot more by starting your own Virtual Assistant business. 
Find out how to start a VA business so you can make money your way and free yourself from the 9-5!
Fulfilling Jobs That Don't Suck
11. Freelance Writing
One of the best jobs that definitely doesn't suck is freelance writing – because you can make a ton of money from it.
I earned a bit of cash from it myself and I really enjoyed the process.
But freelance writing isn't just a side hustle, because you can do it as a day job or long-term career.
Anyone can get into freelance writing by doing small gigs and find higher-paying jobs after gaining some experience. 
Freelance writers in the US earn an average of 115,000 each year, with the top writers making over 500,000 annually.
Holly Johnson knows all about writing and earning from it, as she makes $200,000 as a freelance writer!
Learn how Holly makes money with freelance writing with this free course.
If you're interested in earning money online as a freelance writer, start with writing for companies that will you pay instantly or write for parenting sites to share your ideas. 
12. Social Media Management
Using social media is one way to boost sales and build brand awareness for a business.
Just like Pinterest managers use Pinterest marketing, social media managers handle the accounts of clients for platforms like Facebook, Instagram, TikTok, and more. 
Social media managers are in demand right now because their strategies help clients market their services online.
You don't have to love social media to do this job well, but it does help.
You can find these jobs by joining a Facebook group like Social Media Jobs or using sites like Fiverr, Upwork, or Virtual Vocations.
13. Event Planning
This can be an exciting and challenging way to earn money and it requires organizational skills and attention to detail.
Event planners organize events whether online or in person for private companies or clients. 
If you're ok with comprising and like to make people happy, you may be able to become an event planner. This sometimes grueling job requires:
 Listening to your client's needs
 Properly managing a budget
 Booking events
Organizing transportation, catering, and hotel lodging
Approving payments
Look for Event Planning jobs on Indeed. 
14. Tutoring
Would you like to enrich the lives of students who want to learn and improve their skills?
Why not work online as a tutor? Tutors can help kids, high school students, and even college students to improve in a specific subject area.
The thing is, when you work as a tutor, you don't have to stick to just one subject.
This is great because you'll never get bored, and it opens other avenues for you to make money.
 One way to make money as a tutor is to work on Outschool by teaching kids subjects like Music, English, Math, and fun things like art and drawing.
To get started, sign up as a teacher for free, fill out your profile and start working once approved. 
You can also work for companies that accept ESL teachers to work remotely. 
15. Travel Agent
Would you like to book trips for customers online, give them the best vacation ever or help them with transportation?
You definitely can as a self-employed travel agent. Help your clients with things like airline booking, hotel reservations, or destination travel.
When you work as a self-employed travel agent, you get to charge your own fees and earn commissions too!
The job can sometimes be challenging, but it's very gratifying when your customers are satisfied. 
Get started as a travel agent and earn money working remotely!
Careers That Don't Suck
16. Blogging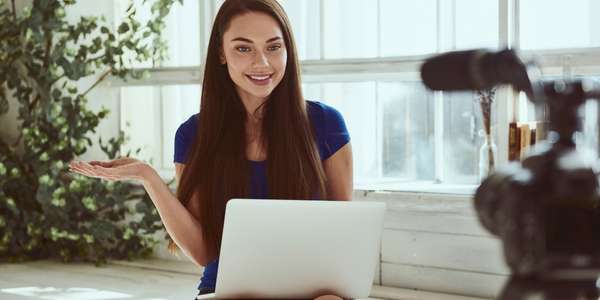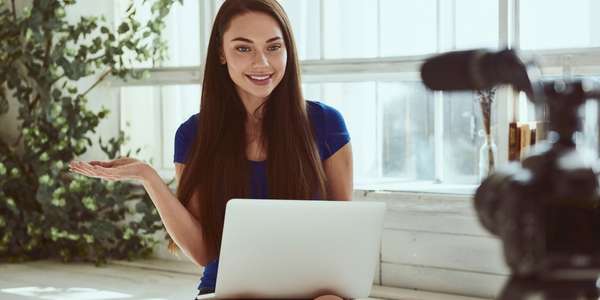 Want a job that offers financial freedom, flexibility, and fun?
Blogging is definitely one way to earn money that you won't regret.
I can truthfully say that I love blogging and don't see myself stopping anytime soon. 
This is a balance from just one of my affiliates last month:


Apart from making money from my blog, I love the freedom that it provides.
Would you like to start a blog and help readers while earning a steady income?
It does take some work when you start which involves setting up your blog, writing posts, and gaining traffic. 
But if you work hard enough, a blog can potentially rake in 6 figures a year once you've chosen a profitable niche.
Find out how to start a blog that makes money so you can become financially independent. 
17. Graphic Design
You can find graphic design almost everywhere around you.
On TV, on the Internet, on billboards, in adverts, and in book covers.
Not everyone can create groundbreaking designs that are coveted after. But if you have the skills to work as a graphic designer, you can make a lot of money.
Graphic design involves creating visual solutions for brands or solopreneurs.
Logos are one of the most popular requests that graphic designers receive from clients.
By using tools like Adobe Indesign,  Affinity Design, or even Canva, you can create breathtaking designs for your clients online. 
There are several places to sell your graphic design services which include :
Another way to use your skills is to sell templates online to customers on your online shop. 
18. Investor
If you've always wanted to ear earn passive income, investing is one way to achieve it.
Investing in stock could be a real-life changer as it has been for many people.
Investing money in stock or dividends does not have to involve risk. 
Another way to invest is in real estate.
It is certainly a more long-term business idea, but once it's been set up, it can be really lucrative.
The first step to start earning from this investment is by leasing property to tenants and making a profit.
These are known as investment properties that are bought through a bank and then rented out to tenants long-term.
Sometimes, the properties are bought by tenants at a higher price than the initial purchase price by the investor, which makes them a significant profit.
However, before getting into it, you should discuss it with an advisor to understand the risks.
19. Children's Book Author
Another way that writers bring in passive income is by writing children's books.
While it is a competitive niche, there are massive benefits if done correctly.
One way to become a successful children's book author is by selling books on Amazon's KDP platform.
It's completely free to sign up, create and upload your book, and begin your writing journey.
To get ahead of the game, use services like Fiverr and platforms like Creative Fabrica and Design Bundles to purchase your illustrations.
Then once you have your content completed, put your book together and sell it online.
If you don't have the skills to align your book correctly, again, Fiverr is the place to have it all formatted.
Find out how to create your own books and sell them online!
20. Online Store Owner
Selling products online is a lifelong dream for many people.
It's now easier than ever to sell goods online without paying thousands to set up a store.
The best place to sell your products would be on a personal blog, but Shopify and Etsy are also fantastic spots to try.
A great way to sell products is by dropshipping them.
This means sourcing products from a supplier like Aliexpress and then using the dropshipping company as the intermediary to ship the products to customers for you.
However, marketing will be handled by you to get your name out there.
Bonus Side Jobs That Don't Suck
21. Market Research
If you've always wanted to test different products but your budget isn't quite there, you could work as a Market Researcher.
This kind of gig involves testing products for companies and then giving your honest feedback. 
You can easily sign up with these companies, fill out your profile, and then they'll send you stuff for free!
Some companies pay in cash or gift cards, while others just give the free product.
This is a very easy side gig that you can easily manage with your day job. 
Here are 50 ways to become a product tester online!
22. Survey Taker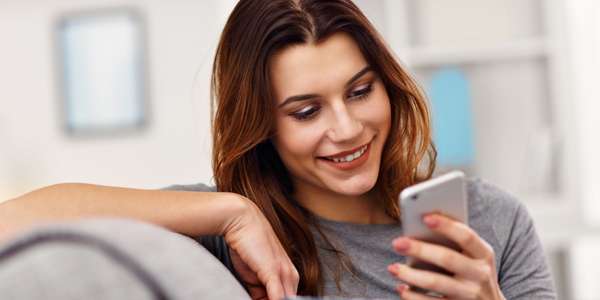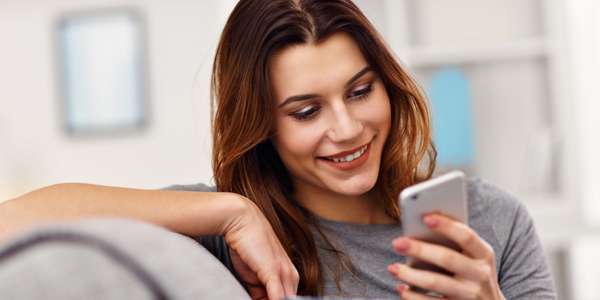 Who wouldn't like to be a survey taker? It's super simple and you can do it at any time!
Is it one of the best jobs that don't suck?
It definitely is! If you'd like to get started for free, there are plenty of sites to take surveys where you get paid.
It's not going to provide a full-time income, but you can earn extra money each month!
Here are a few sites to make money from with surveys:
To earn more than $300 per month, sign up with these survey companies for free.
23. Rate Music
Music lovers, this is for you!
Earning money by listening to music might sound too good to be true, but it is a nice way to make money on the side.
Plenty of websites welcome music lovers to listen to and rate music. 
The amount of money you earn will depend on how much work you put in.
The Current Rewards app pays in cash or gift cards to listen to radio stations.
When you listen to music, you earn points which are then redeemed for cash.
Of course, it's totally free to sign up on the app. 
24. Share Internet
Did you know that it's easy to earn money by sharing your internet online?
Sign up with Honeygain and use your internet to help businesses by sharing your bandwidth.
These businesses need the bandwidth for various reasons such as:
Ad verification
Showcasing content
Branding
Honeygain acts as the middleman between the source and the receiver and is a completely legitimate company to work with. This type of side hustle won't pay you thousands, but it's another passive income stream to add to your list.
Sign up with Honey Gain for free. 
25. Complete Small Tasks
Want to know one of the best ways to earn online right now?
It's by doing small gigs online using your phone or computer.
Picoworkers is a company that freelancers can sign up to for free to help clients with easy tasks.
A few of these super-duper easy assignments include browsing the internet, creating videos, publishing comments on posts, and much more. 
If you'd like to earn extra money doing tasks online, sign up with Picoworkers for free!
Want More Jobs That Don't Suck?
If you want to find other jobs that are flexible, pay well, and allow you to be a digital nomad and work from anywhere in the world, use legitimate job boards like:
To help you with your job prospects, if you haven't worked as a resume writer before ????, you can use Resume Writer for optimal writing services.
This will make it much more likely for you to get the job and you can use their template and then tweak it to your preference. 
If You Liked This Post, Please Pin It For Later!????❤️️