This post may include affiliate links.
What do you do when you need money fast?
I'm sure you've been in a predicament (or few) when you needed money quickly, but you weren't sure how to get it.
Maybe you wanted money for an emergency, to pay back a friend, or when you were in dire need of a new car.
It happens to all of us.
But I'm here to help you so you never have to go through that experience again. There are several ways to make money quickly online or offline, that you can try right now.
So, read on my friend, and discover truly practical ways to earn when you need money fast. 
Remember to share the ❤️️ and PIN this post for later!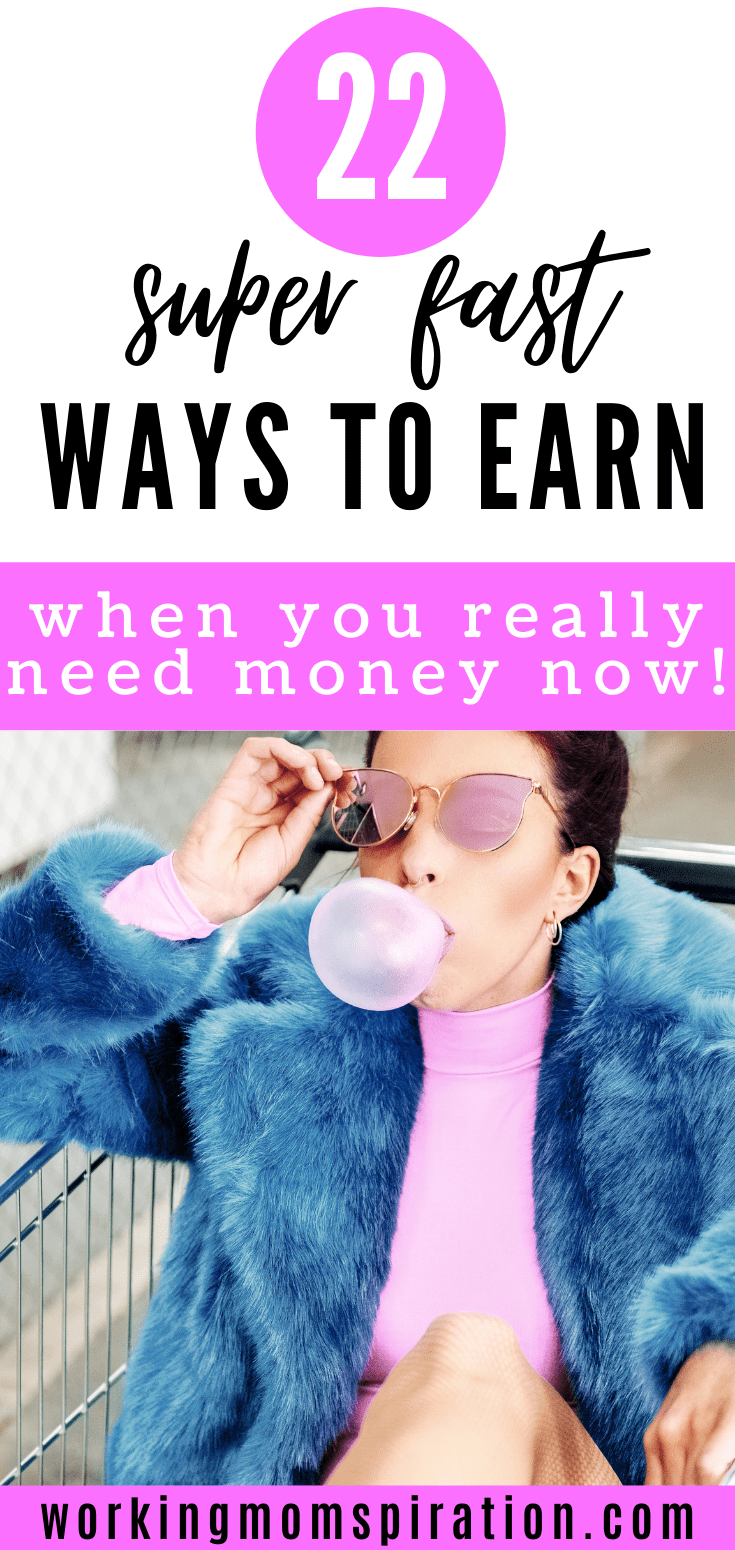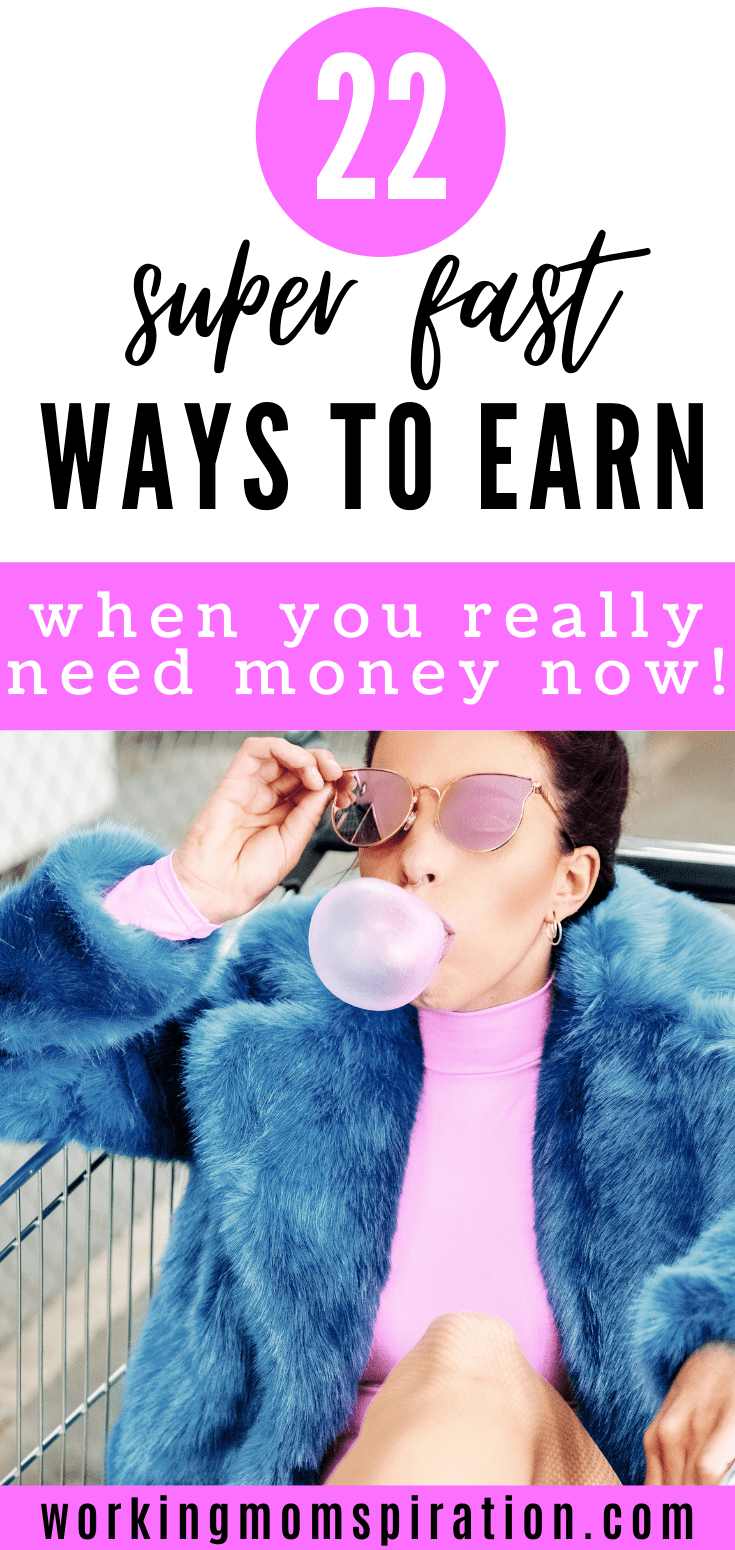 22 Things to Do When You Need Money Fast
1. Sell Clutter for Cash
Take a good look around your house. Are you seeing a lot of things that you could sell online for cash? 
You'll be killing two birds with one stone. Clearing your clutter and making extra money.
You can sell:
Gently used clothing 
Shoes 
Tote bags 
Books 
Handbags
Furniture 
Antiques 
Toys
With the toys, be sure to check with your kids first ????
After you've decided what you'll be selling, settle on a price and choose places to sell them.
When you're selling items online for money, especially things that you've had laying around, never price them too high. You'll have a lot of competition and you don't want to turn customers away.
If you're not sure how to price your items, take a look at Facebook Marketplace, Amazon, and other online marketplaces to get an idea of how much people charge.
As for where you'll sell your items, it won't be too hard to find spots and everything can be done online.
Hop online and check out:
Amazon Trade-In
Gazelle 
GameStop
 Eaglesaver 
Thredup 
Target Trade-in
If you don't think this is a real side hustle, think again. This stay-at-home mom earned $50,000 from selling her unwanted stuff! If she can do it, you definitely can too.
What are you waiting for? If you need money fast, start selling now!
2. Use Task Rabbit
Taskrabbit is an app that allows you to do various tasks and other jobs in your neighborhood. 
It operates in over 50 US states and connects people called Taskers to various odd jobs where they are paid at an hourly rate. 
What can you get paid to do on Task Rabbit though? Things you probably do every day like:
Cleaning
Furniture assembly 
Moving
Heavy lifting
Spring cleaning
Personal assistance
Yard work services
Waiting in line 
Closet organization 
Office Administration 
While some involve back-breaking work, office tasks or waiting in line shouldn't be too hard.
Taskrabbit allows you to set your own hourly rates and you keep 100% of what you earn, along with tips.
Taskrabbit is perfect for people who want to make money within a quick time frame because you can snag a job on the same day.
In order to earn more money on Task Rabbit, it's best to be flexible with your hours and showcase your skills on your profile.
3. Complete Surveys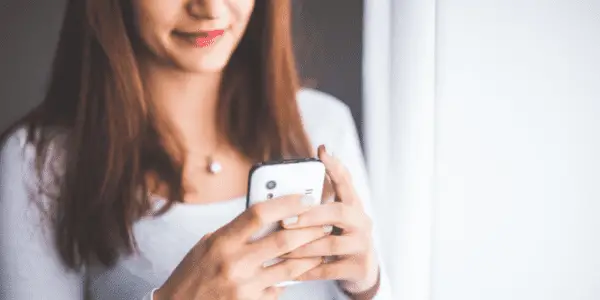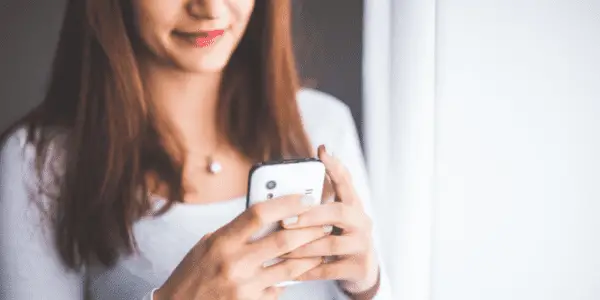 Everyone knows that taking surveys doesn't make you rich but if you're looking for extra cash and you need it now, why not answer a few questions?
There are hundreds, if not thousands of survey sites online, but many of them are scams. 
When you're trying to find a legitimate survey company, always review their trust rate and see what people are saying about them.
Surveys can be a nice way to make money when you're strapped for cash because they're flexible, and many survey sites have daily surveys that you can complete throughout your day.
A few trusted survey sites are:
Before you start taking surveys, always remember that you should never have to spend money to sign up with a survey site. 
There are some survey sites that allow you to browse and shop and that's okay. But any website that tells you that you need to pay money in order to sign up is a scam.
Here's a list of 40 survey sites that are perfect for moms! (Or anyone)????
4. Rent Out a Room
If you want a quick fix for earning cash fast, renting out your room might be a good option.
Sometimes we've got spare rooms or a floor that's not being used, so an excellent way to make use of it is to rent it out on Airbnb.
Many homeowners are now listing their spare rooms on Airbnb because they've seen how lucrative it can be to start either a sidekick or full-time business renting their homes.
You too can join this business venture even if you just need extra money.
There are fees you will have to consider such as insurance, cleaning, and utilities.
But if done correctly, this can turn into a full-time business. Learn how this mom of two transformed her small backyard into a tiny house haven and earned $2,000 monthly.
Check out the Airbnb website to get more details on how you can get started.
5. Apply for a Personal Loan
No one likes taking personal loans, but they are a convenient alternative to payday loans and other short-term loans.
This is a suitable option if you have good credit and desperately need money fast. 
If your credit is not the best, there are some lenders who will accept you, but of course, your interest rates will be higher.
A personal loan is something you should only take when you really need it, as there are other options to choose from when you need money.
6. Deliver Groceries
Delivering groceries on the weekend or in your spare time could be the perfect opportunity to earn money.
One popular company that you can sign up with is Instacart. They have locations all over the US and an easy sign-up process. Instacart hires part-time shoppers who purchase groceries and full-time shoppers who both shop and deliver groceries.
Instashoppers will purchase goods at local stores that Instacart has partnered with and deliver them directly to customers.
As a shopper, you can get as much as $10 per delivery. This mom works as an Instashopper and really enjoys it due to the flexibility, and she earned around $31,000 in a year ( before factoring in expenses).
She also mentioned that she loves shopping, especially with other people's money????. If you love shopping as much as she does, you could do this as a side hustle too.
Sign up with Instacart and start earning now!
7. Sell Unused Gift Cards
Do you have any unused gift cards lying around?
You might have been gifted a few during the holidays that you don't really need. 
Why not sell them for fast cash?
You can sell your gift cards and get paid through direct deposit or Paypal. This way, you can access cash quickly when you need it.
But where can you sell your gift cards?
There are a few places to sell them like:
One of the most popular gift cards to sell online are Amazon Gift cards. I've purchased them several times to shop on Amazon and I'm sure you'll make a nice revenue by selling them.
8. Rent Out Your Car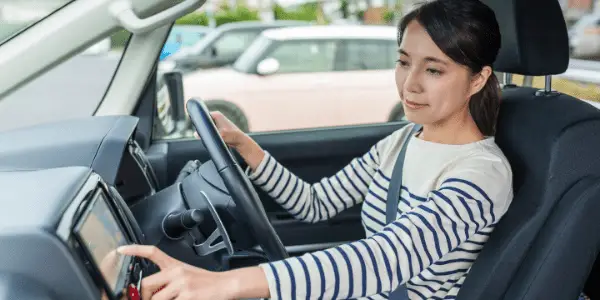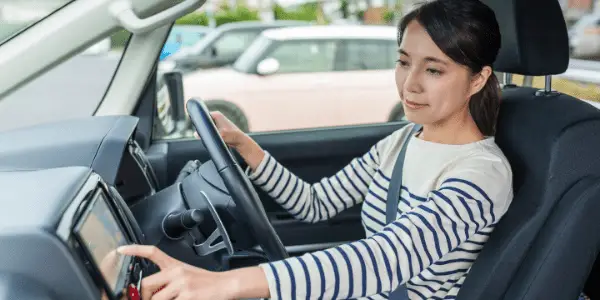 Did you know that you can earn around $500 a week from renting out your car?
If you have a car and there are times when it's not in use, you could rent it in various ways to make some money.
Ride-sharing companies have become very popular because they make it easy for people to travel around when they need a vehicle. In order to earn money from this side hustle, you can sign up with any of the companies below:
Getaround
HyreCar
Turo
SocialCar
Fleet
If someone else driving your car isn't your cup of tea, you can earn money by driving for Uber or Lyft.
You'll be the one doing the pick-ups and dropoffs. All you will need is a driver's license, a car in quality condition, and a background check.
 Another option you have for renting your car is by allowing companies to advertise on it. 
Wrapify is a company that will wrap your car with an advertising banner and you can make about $400 each month from this.
9. Rent To Own
You might have heard about rent-to-own housing, but that's not what we're talking about today.
Rent-to-own is a type of service that some stores use, where you can rent an item and make installment loan payments to cover the cost of what you borrowed.
Of course, it's not the most convenient way to get money, but it is an option when you are desperately in need of cash.
10. Use Fiverr
Fiverr is one of the best online marketplaces to do freelance gigs. 
You can find just about any job to match your skills and the sign-up process is quick and painless. 
Depending on the project, you can make hundreds if not thousands of dollars as a freelancer because small and large businesses are always on the lookout for new hires.
It's the perfect place for digital nomads, stay-at-home moms, and regular job seekers to earn a part-time or full-time income – depending on what they choose.
How do you get started on Fiverr?
Simply sign up for a free account, create your profile, list your relevant skills, and get hired!
You can start working on a project almost immediately.
 Are you a good writer? Can you do graphic design? What about customer service? All these jobs and more are available on Fiverr, and you can get hired and start earning right away.
If you need a little more prodding, check out these articles showing how other moms are earning thousands from freelancing on Fiverr:
These moms all started tinkering around on Fiverr and probably never expected to start making money. If you're a mom with a skill or two, I don't see why you can't do the same.
Sign up with Fiverr to get started!
11. Try Dogsitting
You'll really need to love these furry friends to enjoy this side gig. But it's well worth it. 
It can be a fun and rewarding experience to spend time with dogs by feeding, grooming, and playing with them. 
Sometimes, you'll also take them out for walks or bring them to their appointments.
But how can you get started with dog sitting and how do you find clients?
You can use reputable sites like Care.com and Rover that connect pet owners and dog sitters. These sites make it easy for you to create a profile and start working.
You have the convenience of pet sitting at your home or at the client's house. What you earn will depend on how much you work, but some dog sitters earn about $1,000 a month from pet sitting.
Find out how this stay-at-home mom makes $6,000 a year as a dog sitter.
Sign up now with Care.com or Rover to get started!
12. Sell Clothing At a Thrift Shop
When you're in a real pinch for money, selling off some clothing might not be such a bad idea. One of the quickest ways to do this is by selling your gently used clothing at your local thrift shop.
Thrift shops will buy your clothing immediately and that's pretty convenient when you need cash fast. 
While you won't make a lot of money, a few extra dollars in your pocket can help. An even easier way to sell clothes and other delicate items online is through Poshmark. 
Poshmark is an app that showcases clothes, beauty items, and even home decor that you can easily list in less than a minute.
You simply snap a photo of what you want to sell, add a description, set your price, and have the item picked up at your home. They have a great customer service team if you run into any issues.
As a mom, you can do this side hustle just like Lorel did. She earned $20,000 selling clothes on Poshmark while balancing nursing school.
Start selling on Poshmark today!
13. Get a Cash Advance On Your Credit Card
One thing to do when you need money immediately is to take a cash advance. Generally, you can do this if you have a good credit score and your account is in a good state.
A credit card cash advance will involve borrowing money which will become an outstanding balance on your account. I can only recommend this option if you're strapped for cash and need money for an emergency.
That's because it will come with a fee and there may be certain limits on how much you'll be able to borrow. 
14. Sell Your Internet
Are you willing to make money by selling your unused bandwidth? This is a totally passive income idea that anyone can do to make extra cash.
If you're a light internet user, you can share your bandwidth with various companies that will pay you for it. 
The companies that rent your bandwidth, will then sell their services to VPN companies that allow other users to use a different IP address.
You can earn around $50 a month or more by selling your bandwidth with Honeygain.
Earn a $5 bonus by signing up for free!
15. Do Small Tasks
Another way to earn money when you need cash quickly is to do small tasks online.
These kinds of tasks are nothing hard, and will usually take only a small amount of your time. If you're a mom with kids and don't have a lot of time to invest in a full-time job, these small tasks can come in handy.
Try easy tasks like:
To be honest, these kinds of jobs don't bring in a lot of cash, but by spending a short time each day completing them, you can make a few extra dollars.
16. Start a Part-Time Job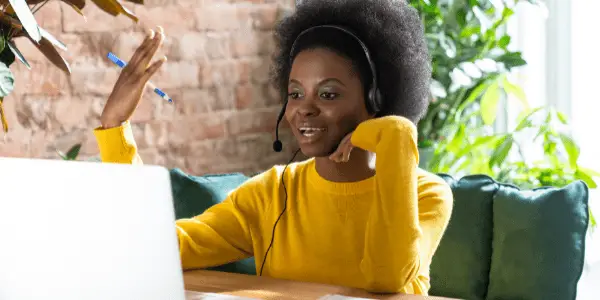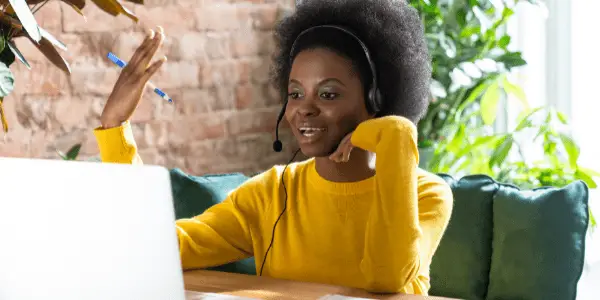 If you've already got a full-time job, but your payment doesn't come until the end of the month, a part-time job can do you well. You could start a part-time job online or choose one from your local area.
It could be something you do on the weekends or after you get off from your main day job.
Before applying for your part-time job, think about something that is relatively easy, so you won't get stressed too quickly.
Even though I mentioned working outside the home, the best type of part-time job is one that you can do while at home.
A few online part-time jobs include:
Because there are plenty of online scams, always choose an online job portal that offers legitimate part-time jobs at home. If you're not sure where to start, a few I can highly recommend are:
17. Sell Plasma
Have you ever heard of selling plasma? It's not the same as donating blood, because you don't get paid for that.
Plasma is the transparent, liquid part of the blood that has enzymes, water, and proteins. You would be donating your plasma for a worthy cause because it helps to create products that help people with blood clotting disorders.
Check with your nearest plasma donation center and set up an appointment.  You'll get asked a few questions about your health and then voila, you donate your plasma and earn money.
The process usually takes about an hour or more and you can earn up to $50 per donation.
18. Use Your Emergency Fund
Need cash asap? Your emergency fund may be the answer.
This is an excellent option when you're broke and need money fast. You might also be unemployed and have no other option but to withdraw from your emergency fund.
An emergency fund is money you've saved that can be used when you're in dire need. It's a smart decision to save money and build an emergency fund over time because you never know when you may need it.
One of the benefits of using this is that you won't have to borrow from friends, take a fast cash loan or deal with interest fees.
19. Pawn Your Stuff
Have you ever heard of the show Pawn Stars? If you have, you'll understand the popularity of pawnshops and how lucrative the business is.
If you have valuables at home, a pawn shop will loan you some cash for the item and the great thing is, they don't even care about your credit score.
Also, if you need money in a rush, the pawn store will pay you immediately.
Of course, in order to get your valuables returned, you'll need to pay the money back.
One downside to using a pawn shop is that they have very high-interest rates, so I recommend only doing this as a last resort – just as with any loan.
You might be wondering what exactly you can sell at a pawn shop. It could be items like:
Jewelry 
Watches
Electronics 
Musical instruments
Sports goods
Precious metals
Antiques
Video games
When you're pawning items, it's a good idea to use something that doesn't have sentimental value – just in case you can't pay the money back.
20. Participate In a Focus Group
If you've taken surveys and enjoyed them, you might also like participating in a focus group. 
 Focus groups are simply a collection of people who will answer questions for market research companies. 
Your answers will help these companies create better products or garner data. As a member of the focus group, you'll be giving your opinion, answering polls or surveys, and writing product reviews.
 Sometimes, you'll also be discussing the questions as a group.
A popular online platform company is Pinecone Research. You can participate in online research from the comfort of your home
Sign up with Pinecone Research for free.
Other places for research include: Focus Group, Survey Round Table Recruitment, and Panda Research.
21. Do House Sitting Gigs
Have you ever thought about becoming a house sitter? Maybe not. But if you're thinking, 'I need money desperately', then house sitting might not be a bad option. 
People who travel often sometimes hire house sitters to watch their homes while they're gone. Oftentimes, they'll do this when they've got a pet.
As a house sitter, you can earn money for an extended period of time and not have to spend money on bills. This is a great opportunity to start saving or creating a budget so you don't run out of money quickly.
You can find house-sitting jobs on Rover and earn around $27 per hour!
22. Write Short Pieces
Are you a budding writer?
You could be paid quickly for writing short poems, stories, or blog articles online.
Writing is one of the most convenient ways to make money from home because it's flexible, and you can work from anywhere. As a freelance writer, you can send your pitches to various websites or magazines and get paid for your piece. 
Not only will you earn money when you need it, but you will also be paid a handsome amount.
Here are a few places to send your pitches:
If You Need Money Fast, Try These Gigs
There's no better way to earn money quickly than doing a few small gigs or side jobs online or in your neighborhood.
But one of the best ways to be more financially free is to manage your money effectively. If you find that you're strapped for cash very often or you're living pay check to pay check, it might be a good time to analyze your finances.
Take a look at how much you spend each month and see if there are any expenses that are not necessary. It could be random items you buy at the store or junk food you don't need.
Take the necessary steps to cut these costs by creating a budget and learning to live more frugally.
Also, if you have any debt, start paying them off with the money you've acquired after cutting your expenses.
If you liked this post please PIN it for later!????❤️️