This post may include affiliate links.
Back in my high school and college days I was a total bookworm.
And no, I'm not talking about school books, ( even though I did read those too), I'm talking about novels and storybooks. I just couldn't get enough!
One year, I even read 100 books using the Goodreads reading challenge. Sigh, those were the days. 
The only book I get to read now is my Bible and I do have fun doing that, but with my blog, homeschooling, and life, I have no time to read anything else.
40 Ways You Can Get Paid to Read Books
Are you someone who loves to read too? If that's the case you can get paid to read books online and earn money doing something that you already love!
It could be manga, fiction, non-fiction, or memoirs. You can make money reading books from the comfort of your home, or during lunch break at your 9 – 5!
I will list companies that accept both newbies and experienced book reviewers so you can make your choice quickly and start doing paid book reviews.
Do you think you would enjoy reading books out loud for money?
It's possible for you to get paid to read out loud even at home. If that's a bit too much work, there are other ways to make money reading in this list that aren't too time-consuming.
Because I write for career moms as well, you will be happy to know that you can turn your love for reading into a career.
Yes really!
Reading isn't 'just for nerds' as they like to say. It's a fun hobby that can turn into a worthwhile investment if you truly focus on it.
But enough of the chit-chat. Let's find out how you can get paid to read books as a side hustle, via freelance, or career option.
Please share the ❤️️ and PIN this for later!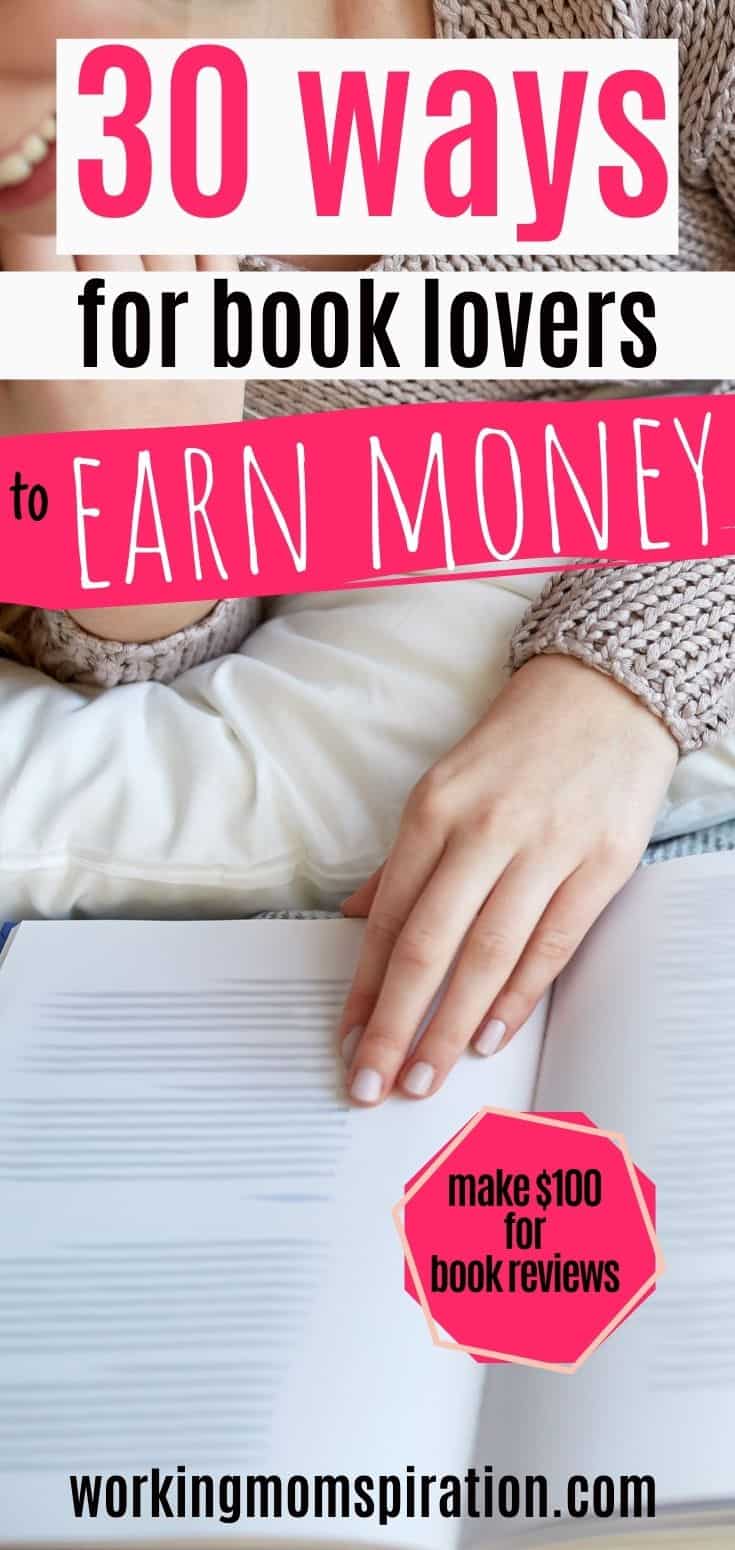 Get Paid to Review Books
For book lovers, this is one of the best ways to make money.
That's because you'll be doing something you enjoy and actually get paid for it. Many people are making money reading books online – some with no experience at all!
Let me just warn you now that you won't be earning tons of money from this as most jobs are seasonal, and some are freelance.
Here are a few websites that pay you for reading books and giving quality reviews. 
1. Online Book Club
I actually signed up on this site as a teenager but never stuck to it. I quickly lost interest in doing something I loved more – just reading books. ????
That's not to say it's not a good site. It's actually one of the most popular sites for reviewing books.
They've even stated that over 10,000 authors have sent them books to be reviewed. With this company, you can get paid to review books on your own time.
They do tell you from the outset that you won't be making lots of money, as it's more of a side hustle where you can earn extra cash here and there. 
Apart from the small fee that you're paid, you get a free copy of a book as well.
When you first sign up, you will do a free book review and if you're successful they give the option to start working with them on a freelance basis.
???? Earnings: Up to $60 per review
2. Kirkus Reviews
I also signed up with this company but never heard back.
I think it's because I never had any experience with book reviews. (If only I had done actual reviews with the Online Book Club instead of just reading away.)
They do mention on their site that they're looking for experienced book reviewers to review English and Spanish Indie titles.
It's one of the best places to review books for money because they hire on a freelance basis.
What initially drew me to this site was that book reviewers need only do 350-word reviews due two weeks after the book was assigned.
This would give you ample time to read the book and write a short summary.
Once you're ready to apply simply submit your resume and writing samples to the email address listed on their career page.
???? Earnings: Freelance
3. Any Subject Books
You can work as a freelance book reviewer for Any Subject Books. They are also a self-publishing service as well. 
One of the best things about this book review site is that you can choose your own genres and enjoy the books that you're reading.
If you're someone who has writing experience and loves writing long-form content then Any Subject Books might be for you.
???? Earnings: Freelance
4. Women's Review of Books
If you ever wanted to write for a respected and long-standing publication then Women's Review of Books is the right choice. 
This book review publication has been around since 1983 and is a female-centered magazine that focuses on women in the literary world.
It's important to know that many of the writers are people already established in the field and have a deep knowledge of the literature. Check out their website to learn more.
???? Earnings: $100 per review
5. BookBrowse
Once you hop on their site, BookBrowse makes it clear that they do receive a lot of applications so you should read their sign-up process thoroughly to understand how they operate and if it's the right fit for you.
Similar to Kirkus Reviews, you will have to show quality samples that are at least 300 words long. So this job is only for experienced book reviewers.
BookBrowse reviews nonfiction, adult fiction, and other books for young adults. 
They mention that enjoying books is important and should leave reviewers with a memorable experience.
Book reviewers usually do one review for the month and earn a 'modest payment'.
???? Earnings: Freelance
6. Moody Press
If you enjoy bible stories and other Christian resources, then Moody press might be the perfect book reviewing site to get started with.
Moody press even has a blogger review program where you get free copies of books published by Moody Press.
As a reviewer, you are required to post your review on your blog and on an online platform like Amazon.
To get started, head to their website, complete the registration form, and then you will be able to select from their available books which will be sent to you within 10 days.
Your review should be honest and based on the entire book, not just a few chapters. 
They even have a Facebook group that you can join as one of their review bloggers and you'll get a special badge to add to your site.
???? Earnings: Freelance
7. Writerful Books  
This company hires book reviewers to write engaging reviews for their readers. You have a choice in the type of books you review, but they tend to prefer contemporary novels from American, Canadian, British, New Zealand, and Irish authors. 
Your review must be unique and should not have been previously published on another book review site. 
The genres you'll review are:
Literary fiction
Historical fiction
Realistic fiction
Contemporary fiction
And more
When you're writing your reviews, you should bring value to readers, and write no less than 350 words.
???? Earnings: Up to $50
8. New Pages
New Pages accepts quality book reviews year-round.  You can read books and get paid for writing 100-200 word reviews.
When you create a profile on their platform, you have the option to add a link to your website, which is pretty convenient for book bloggers. They emphasize that you should not do 'gratuitous promotions' of teachers, friends, or family and that a fair review must be submitted at all times.
This is an ideal place to read and enjoy the work of the lesser-known publishers who are trying to get their work out.
???? Earnings: Freelance
9. Booklist Publications
Booklist is a great place to start reviewing books if you'd like to help public library workers and schools choose the best books for avid readers. 
They expect riveting reviews of 150 – 175 words where you will give a summary of the plot, and determine the best audience for that specific book.
Booklist prefers reviewers who are already acquainted with libraries and will understand how to write unbiased reviews.
In order to get started with them, check out the writing style of previous reviews on their site and submit your application.
???? Earnings: Up to $15
10.  Bethany House
As a publisher of Christian books, Bethany House makes it easier for people who love Christian fiction to earn money writing book reviews. They prefer to hire reviewers who have a large audience like book bloggers or YouTubers and preferably those who live in the US. 
They generally hire seasonally and mention that it could take up to 3 months to hear back from them. 
If you truly would like to earn money by reading books and don't mind the long wait, you can check them out here.
???? Earnings: Freelance
Get Paid to Read Books Aloud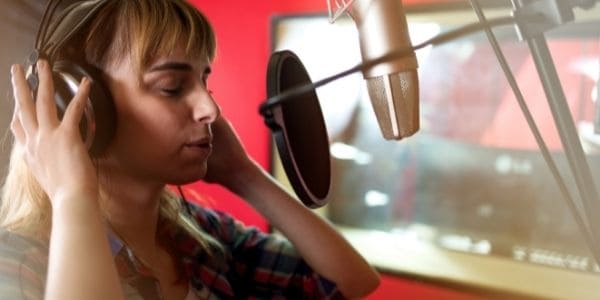 If you love reading books and want to turn it into a career, you can get paid to read books out loud. How is this possible?
By working as a voice-over artist of course! Anyone with a great voice can make money reading audiobooks and earn a full-time income.
Now, I'm not saying it's easy, because it does take a lot of work. Your voice needs to stay at a certain tempo and you can't have any background noise to distract from the audio. But if you really are interested in getting paid to read, there are certain tools you will need to get the job done right.
A quality microphone
A computer
Audio recording software
Headphones
Home studio
As with any job, you will need to show your qualifications. As a voiceover artist, voice samples are necessary when applying. If you've worked as a voiceover artist before, showcase your past experience and if you're new, create some stellar samples.
If you'd like to venture on this journey, here are a few places that are always hiring.
11. Audiobook Creation Exchange (ACX) 
This is Amazon's own online platform where narrators can connect with authors and get paid to narrate audiobooks if they're the right fit. 
It works similarly to Fiverr, where you can view the types of books available and audition to become the narrator for that project.
You get to choose whether you'd like to be paid at an hourly rate or from royalties. Choose wisely though, because if the book doesn't sell – you won't get paid.
???? Earnings: Up to 40% in Royalties/ Per hour
12. Spoken Realms
Another place where you can make money reading books aloud is Spoken Realm. They help Indie authors and small presses fuel their creativity by choosing vetted narrators to perform voiceovers.
They categorize their talent through various accents which include North American, Scottish, British and Australian. They have thousands of titles under their belt, so I highly recommend you check them out.
???? Earnings: Royalties/ Per Hour
13. Voice Bunny
Voice Bunny promises a 12-hour turnaround time and unlimited revisions to its clients, so if you think you're up to the challenge, you could try applying.
They have a 4.8/5 review on Trust Pilot which assures me that they choose quality narrators for their clients. In order to become a voice-over artist for this company, you need to be versatile and understand the requirements for each specific job. 
You can choose from the thousands of opportunities available on their website and it's totally free to sign up.
???? Earnings: Choose your rates
14. VoiceJungle
Use your voice and get paid for reading scripts, podcasts, commercials, courses, messages, and explainer videos in one place. 
VoiceJungle is free to sign up with and all that's required are a home studio and quality recordings. They do provide quick turn-around times to their clients, so you must be quick on your feet. 
To sign-up, submit your mp3 demo and they will get back to you if you're a suitable candidate.
???? Earnings: Per Word
15. Backstage
At Backstage, you can earn money reading audiobooks, movies, commercial video games, and more.  You can even get to read children's books aloud if you're good enough and these are some of the best sellers!
Backstage is a great platform to find gigs because new jobs are posted there daily. You can find jobs based on your location or work-from-home opportunities. 
Their process is fairly simple as you can sign up, build your profile, and get scouted by industry pros. 
???? Earnings: Based on job
Get Paid to Read With Book Apps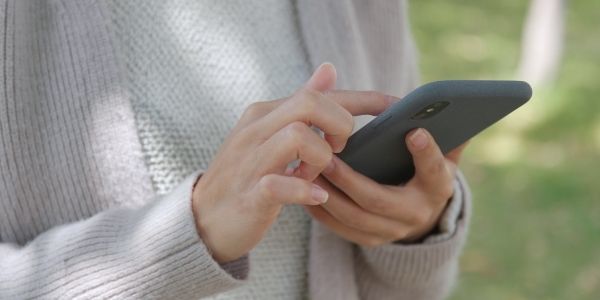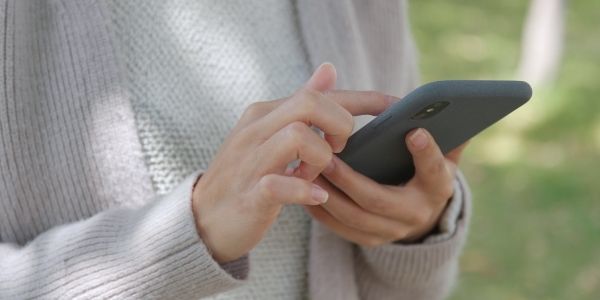 Do you know that you can read and make money using book apps?
This way you won't need to be on your computer all day and you can simply use a tablet or phone and you get paid to read just like that! 
16. Instaread
This is an app that allows book lovers like you to read books and summarize them in 300 words or less. Pretty easy huh?
Simply download the app, create your profile, and request to become a reviewer. 
Once you're accepted,  you can start reviewing any of the books on the platform. 
Remember, all you need is a phone so you can do this if you homeschool kids, while you're on a break at home or even at the kids' soccer practice.
???? Earnings: $100 per review
17. GoodReads
Remember how I mentioned GoodReads before? I still go on the website sometimes to check my profile and see what's new, but I really don't have the time to review books anymore.
If you have no idea what Goodreads is, it's actually one of the top social book websites where readers can find and review their favorite books.
They do sometimes have openings for reviewers or proofreaders to make a decent amount of money reading books.
Just send them some writing samples and your resume with your experience to get started.
???? Earnings: Undisclosed
18. Wattpad
This is one of the apps that I used back in the day,  not to earn money but really just for reading in my spare time. 
You can use the Wattpad app to create stories or review books written by other members on the platform.
 If you do well, you can work with the team at Wattpad to create and publish stories and earn money. This is done through Wattpad's paid story platform, where readers use Coins to read what they call 'Paid Stories'.
???? Earnings: Freelance
19. Booksta
This is a great app for finding new books, recommending them, and writing reviews.
 Booksta makes it easy for you to get paid to write book reviews as everything is all one place in the app.
The platform is pretty easy to use and you can create reading lists and track your reading activities. They also give you the option of donating to charity with the money you earn reviewing books.
Another great thing about Booksta is that you can get free offers from their partners in the form of books and other rewards.
20. Bookshout
Another fun way you can get paid to read books is with Bookshout. They have a neat little app that allows you to categorize your books, track your personal reading goals, challenge friends, and best of all – earn money just for reading.
They partner with both large and small publishers to find some of the best titles around and even really rare books when they can.
When you join the app you'll see that you have access to more than 1.5 million ebooks. So take the challenge today and start getting paid to read books!
???? Earnings: Freelance
Freelance Gigs to Make Money Reading Books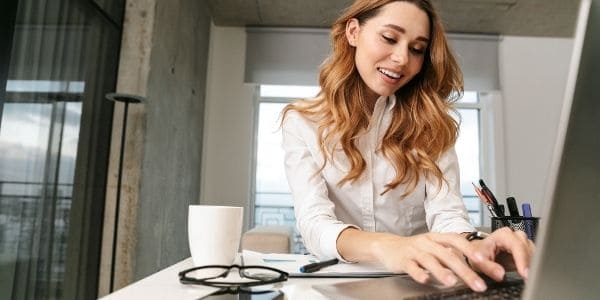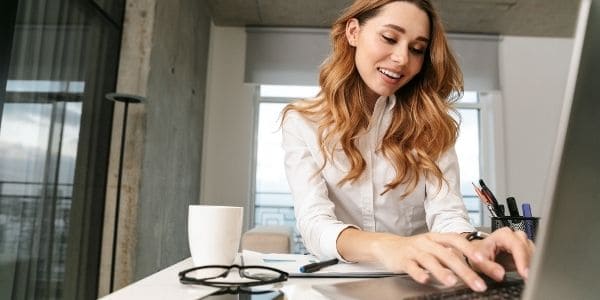 I'm sure that as a mom one of your favorite things to do is to work freelance. 
This way, you can work while you're on vacation, get more time with your kids, and spend time doing what you love! 
Here are some of the best freelance gigs that you can start now if you love books and would like to read and make money.
???? Earnings: Freelance
21. Read Manuscripts
Are you someone who loves movies, plays or the cinema?
You can make money from reading by correcting manuscripts and finding easter eggs. 
The job is usually done by literary agents, but when the workload becomes too much, they hire freelance manuscript readers to do the rest. 
Your job will involve reading the manuscript and writing a report about it.
???? Earnings: Up to $100 per hour
22. Ebook Designer
Some of the books I've read have gorgeous illustrations on the cover and I've often wondered who these gifted illustrators are.
I also wondered after reading the book, how they captured the theme so perfectly.
Turns out these book designers can make a handsome fee for designing books for authors.
If you have these skills and would like to earn from this unique opportunity, now's your chance.
Hundreds of up-and-coming authors are choosing freelancers rather than large publishers to design their covers and you could be one of them.
You could sign up on Fiverr and start earning by creating covers for books and remember -you may get a chance to read the book first!
???? Earnings: Freelance
23.YouTuber
If you can create high-quality videos and engaging summaries about books without giving too many spoilers away, you could become a YouTube booktuber.
Most booktubers will create short videos where they talk about their favorite books or recent releases and recommend them to their audience.
Popular booktubers often get free copies of books from authors themselves to review, because they have such a large platform.
The amount of money you earn will depend on your level of engagement, the number of videos you make, and your channel's popularity.
However, once you're monetized and you keep pushing out content, you can earn around $3,000 per video from sponsorships and ads.
Take a look and see how booktubers work to see if it's something you could do too.
???? Earnings: Varies
24. Write Book Reviews for Amazon
Would you like to learn how to become a book reviewer for Amazon?
In order to qualify though, you must already have been reviewing books regularly. 
Some of the sites I've mentioned earlier that hire book reviewers would be the perfect place to start.
As a book reviewer, you must be engaged on the platform. This means being consistent and creating helpful and relevant book reviews in an unbiased manner.
Because of the popularity of Amazon's platform, you should make sure that you stick to the rules. 
These include:
Not accepting incentives from authors
Respecting other reviewers
Writing one review and not multiple for each book
Linking to Amazon's books
Be honest and unbiased
???? Earnings: Freelance
25. Podcast About Books
Reading and talking sometimes go hand-in-hand and having a podcast just about books is an excellent way to read and give honest reviews.
There's a large audience of book lovers who will actually pay to hear about book releases and summaries from reviewers.
As a podcaster, you can also earn through sponsorships and ad networks.
Here are a few book podcasts to check out:
 Book Riot
 Books and Boba 
 All the Books
 Moms don't have time to read books 
???? Earnings: Freelance
Turn Your Reading Into a Career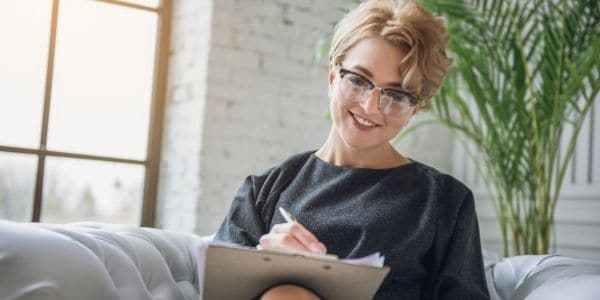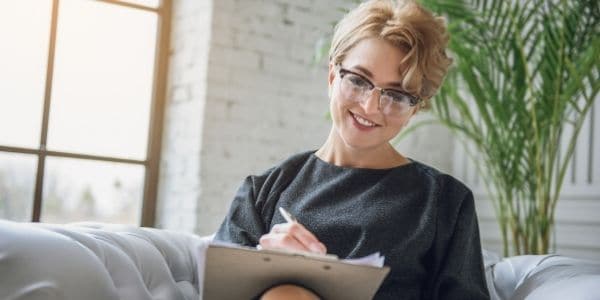 You can take your love for reading and turn it into a career as well. If you've always wanted to know how to make money reading books full-time, here are a few ways to earn a salary without using 'paid-to-read sites'.
26. Book Review Blogger
Another way to make money from reading is by starting your very own blog. You'll have a platform with complete freedom to write and express yourself. 
As a book blogger you can write about books, review them, and give an opinion to your readers.
If you're interested in setting up your own book blog, I have a great tutorial on how to set up a blog step by step.
As a book blogger I would recommend earning money through: 
Ads 
Affiliate marketing
Sponsorships
Membership subscriptions
It doesn't particularly matter the book genres that you concentrate on, but the specific audience you choose to write for does. 
 So whether you want to blog about young adult fiction, romance, mysteries, comedy, or all of them combined, just make sure you are targeting a specific audience. It could be moms, young adults, and even college students.
???? Earnings: Up to $10,000 monthly
27. Proofreader
Proofreading is a growing field and many people are turning to it as a full-time career because you can earn as much as 51,000 a year!
 Proofreaders will read books, magazines, or any type of document and correct grammatical errors or punctuation mistakes.
 If you enjoy reading, have a keen eye, and don't mind fixing mistakes, you can turn this into a full-time career.
If you would like to get started as a proofreader, check out this awesome free workshop by Caitlyn Pyle who earns six figures a year from her own proofreading business.
???? Earnings: $18.52 per hour
28. Tutor
Your love of reading may inspire you to help others to love reading just as much. You can spark that passion and encourage kids to read too.
One of the best places to start with tutoring right now is Outschool. It's an online platform where kids can learn in fun and exciting ways.
As an Outschool tutor, you don't need a degree or any other type of certificate. You only need to have a passion for helping children to learn. You can also tutor in other subject areas.
Check out what Outschool has to offer.
???? Earnings: $18.12 per hour
29. Book Editor
If you were thinking this is the same thing as proofreading – it's definitely not. While editors do analyze spelling, grammar, and punctuation, they also check for facts and ensure a document is polished and relevant to the context.
Editors review books, magazines, websites, and newspapers for publication. However, a proofreader will always perform the final checks on a document. 
While you will fix a lot of errors, you must enjoy reading in order to do editing and you can work full-time as an editor online.
???? Earnings: $19.84 per hour
30. Translator
You can mix your love of reading and gift for languages into a full-time career in translation.
As you may already know, translators convert written text or audio into another language. Even though machines can do this job, it is more precise when done by humans. 
There are certain nuances in languages that even the most advanced AI have yet to perfect.
Translation is also a relatively easy career to get started in especially when you know multiple languages. 
???? Earnings: $28.90 per hour
Get Paid to Read with Legitimate Job Boards
In order to avoid scams and find the right job for you, I've listed some trusted places where you can get paid to read while working remotely. 
31. FlexJobs – Best for remote workers who want to work from anywhere in the world. I've personally used them and they have excellent job selections from some of the largest companies in the world. 
32. We Work Remotely – Great for digital nomads who don't want to be tied down in a specific location. Find jobs related to proofreading, editing, and more.
33. RemoteCo – Try this job board if you want flexibility and an easy job application process. Filter jobs based on salary, location, skills, and more.
34. Fiverr – One of the best platforms for freelancers to work on their own schedule and choose gigs based on their skills. Snag easy gigs in narration, proofreading, editing, and more.
35. Book Jobs – The ideal platform for book lovers to find jobs related to all things books. Best for people looking for a career or to settle down full-time.
36. Upwork – Another platform where freelancers can find jobs that suit their skills and qualifications. Set up your profile and start working once you find the perfect job. 
37. Virtual Vocations – Great for people who want the choice to work virtually or in an office setting.
Get Paid to Read with Easy Gigs
38. Pinecone Research pays you to take surveys and review products for cash. You can make as much as $3 per survey.
39. Kashkick will pay you to answer short quizzes and complete surveys for money. You can even refer friends to earn extra cash and do other short tasks.
40. InboxDollars pays members to read emails and get rewards or cash. You can get a $5 bonus by signing up and it's completely free!
41. Swagbucks is another place that will pay you for answering questions and doing short surveys in your spare time.
42. Toluna will pay you for reviewing products and giving your opinion.
43. InboxPays will reward you for reading emails and doing short surveys on their platform.
Read Books for Money
Reading is a favorite pastime of mine and I wish I had known of some of these opportunities when I was younger. I certainly would have taken advantage of them then.
How do you plan to earn from your love of reading? Would you like to do it freelance or turn it into a career?
The choice is ultimately yours.
You can do things like proofreading, editing, and narration part-time or full-time.
That's the flexibility of this industry and what I love about it. 
Think about what best suits your schedule and take it from there. 
If you're interested in starting a book publishing business from home, you can read how to create books and sell them online. It's one of the best passive income ideas for book lovers to try!