This post may include affiliate links.
I desperately need money fast! 
Is this you?
Are you in a financial crunch or need money for an emergency?
We've all been in this situation at least once. 
You could be a student living on a tight budget or an entrepreneur trying to get your business off the ground, and having access to funds is critically important.
 When you're in dire need of funding due to an unexpected expense or to cover an emergency, the options for obtaining money quickly may seem limited. 
Have you ever wondered:
What to do when you desperately need money?
OR
What to do when you need money fast?
Today, we'll look at the best ways to get money when you need it most. 
With a touch of creativity, you can quickly earn a bit of cash when you're under a financial strain. 
If you're up for the challenge, here are 15 ways to make money when you need it fast!
PIN IT!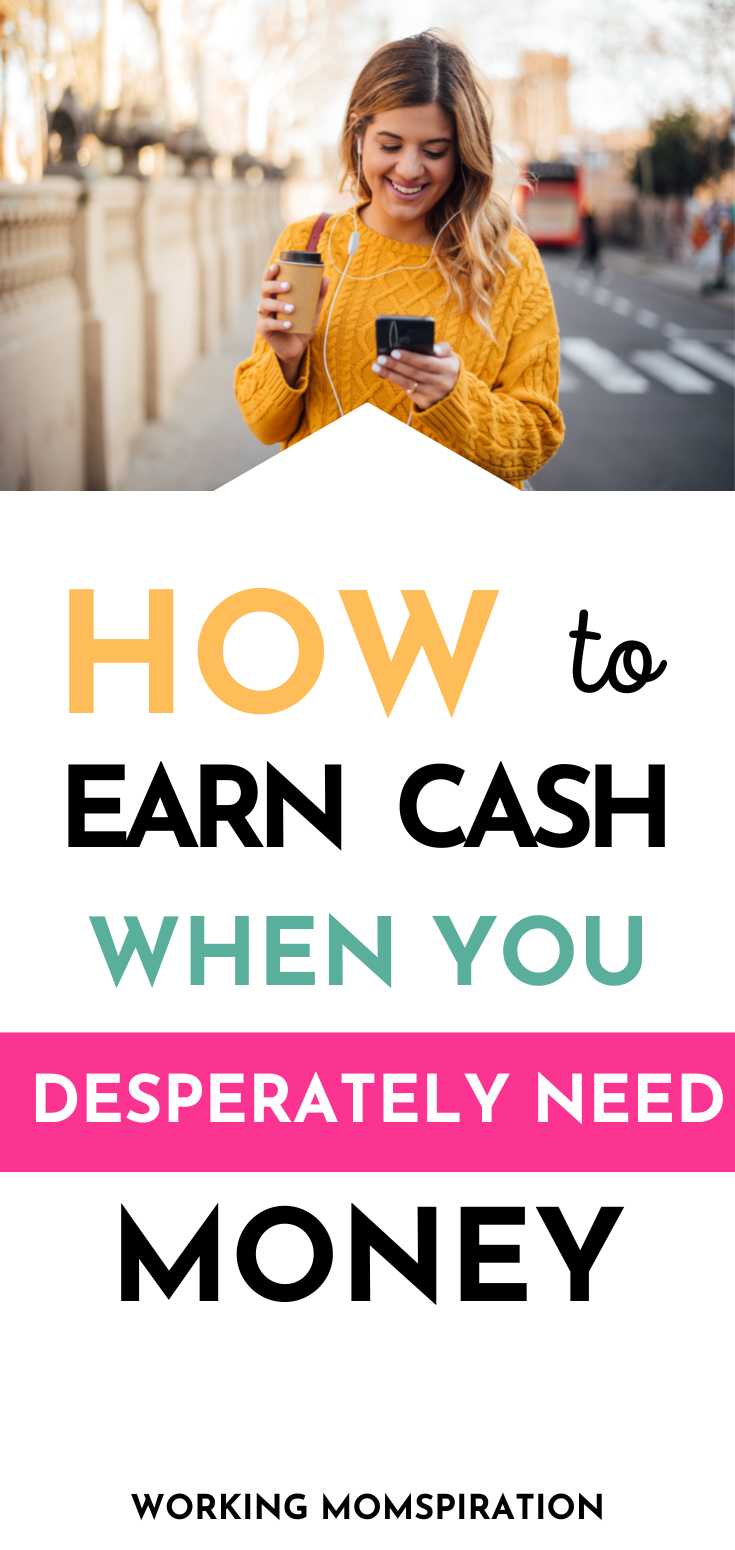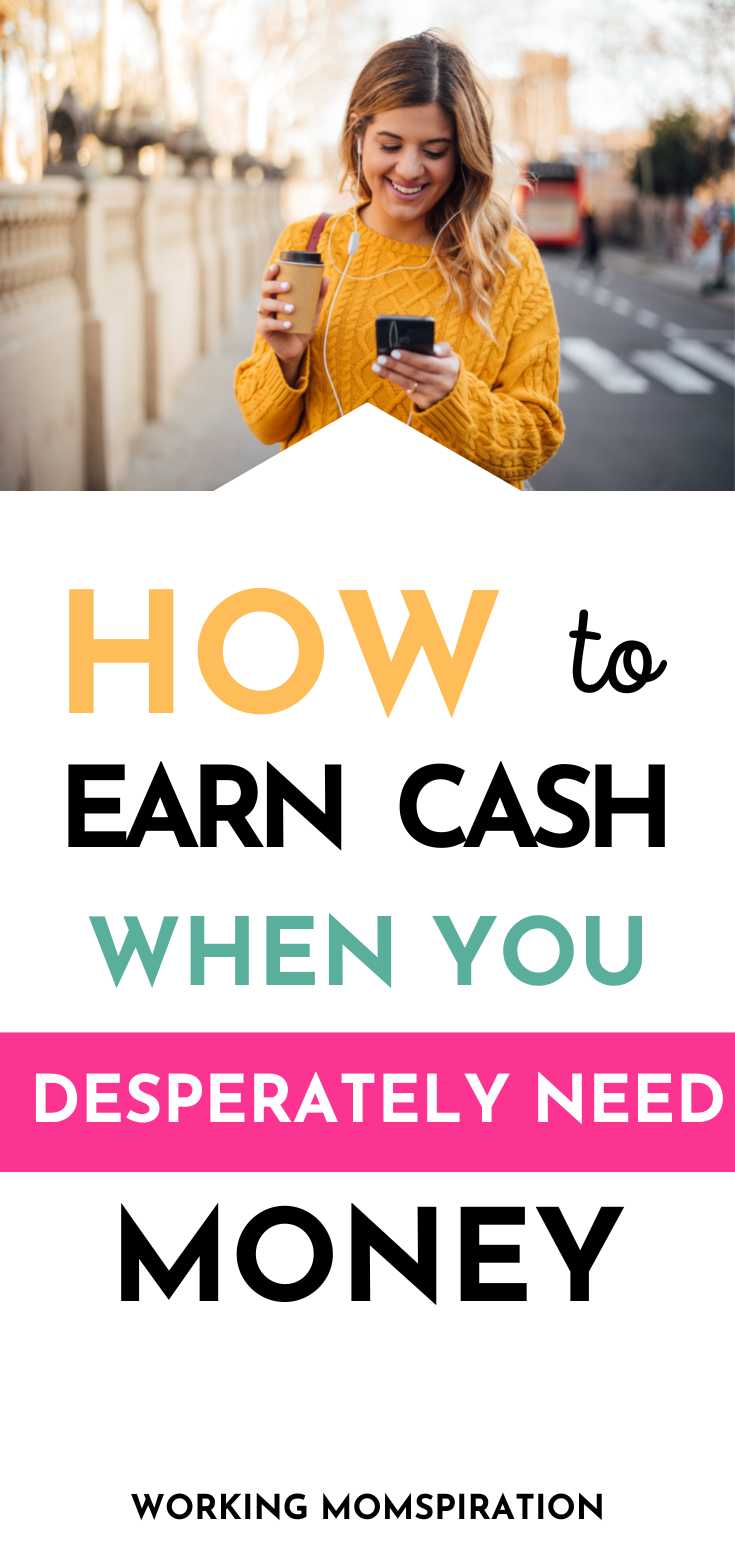 I Desperately Need Money Fast: 15 Ways to Earn Cash 
1. Take on Odd Jobs or Gigs
This can be fun depending on how you look at it. Odd jobs can usually be done on your own time and don't require a hectic schedule.
Say for example you'd like to work only in the evenings. You can do odd jobs in person or even online during the hours that suit your schedule.
One of the best places to find legitimate gigs in your area is through Task Rabbit. This is an online service platform, where you can find an array of odd jobs and services to complete including:
Handyman services
Moving/Lifting
Standing in Line
Running Errands
Cleaning
Lots More
It's free to sign up and choose the rate at which to work. As a Tasker, you set your own rates and get paid securely.
2. Sell Products Online
Do you have a product that you would like to sell online?
It's now easier than ever to sell your own products online. One of the best ways to do this is through Dropshipping. 
This model allows you to act as a middleman between the customer and the supplier. You don't have to stock any physical products, as you'll simply transfer customer orders and shipment details to the manufacturer, wholesaler, or another retailer. 
This way, you get to make a profit by selling the products at a higher price than you pay for them, without worrying about inventory and shipping costs.
Although this business model is a great choice for entrepreneurs, it's important to keep in mind that it comes with a few challenges, such as finding reliable suppliers, meeting customer expectations, and dealing with competition.
However, with the proper online course, or useful free resources from successful drop shippers, you can turn this into a successful money-making gig. 
 With a drop shipping business, you'll be able to enjoy the rewarding lifestyle of a successful entrepreneur without having to worry about the traditional costs of inventory and staffing associated with running a retail store.
3. Do Online Surveys 
If you're looking for a way to make some extra cash quickly, surveys are one of the easiest and most straightforward ways to do it. 
Surveys are not only an effortless way to make money, but you can earn generous rewards for the time you put in. 
You'll be able to choose from a variety of surveys and can decide which ones to take based on the topic and the payout or reward. You can even take multiple surveys in one day and maximize your earning potential.
 With surveys, you can make money easily, and no previous experience is required. 
If you desperately need cash, here are 3 legitimate spots to sign up and start earning:
For more money–making gigs when you need cash fast, here are 40 additional survey sites. 
4. Become a Lyft driver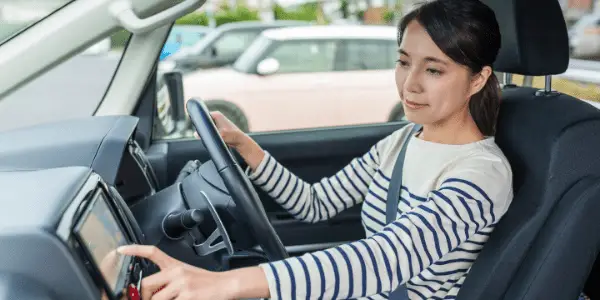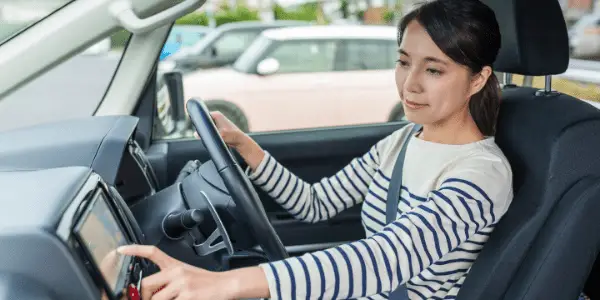 Who wouldn't want to make some extra cash in a jiffy?
Especially if you enjoy driving and wouldn't mind using your car for a small side hustle. 
 You should probably consider becoming a Lyft driver. 
This is an exciting and innovative gig-economy job that can offer the perfect avenue to make money while driving your own car and setting your own hours. 
A great part of the gig is that you get to meet new people and explore your own city or town. 
You have the potential to earn hundreds of dollars a week depending on the demand and how many shifts you take on. 
All you need is a valid driver's license and a reliable car to get started. The process is easy and straightforward, so you can be up and running in no time. It's a great opportunity to make some quick cash and have a lot of fun in the process.
Find out how to get started as a Lyft driver!
5. Become a Tutor
Have you done teaching in a past job? Is it something you'd like to do on the side?
One of the most rewarding ways to make a little extra money is by becoming an online tutor. You'll be helping others sharpen their skills and develop your own understanding of various subjects or topics. 
It can be a great way to hone and improve your teaching skills, as well as learn a little about the subject you are tutoring. If you'd like to teach English as a second language, there are a few places where you can work online as an ESL instructor.
While no degree is required, you may need an ESL certificate which can be obtained online.
Another way to quickly make money as a tutor is to freelance on Outschool. 
This is a platform where you can teach a variety of subjects to kids and earn money on your own schedule. It's completely free to get started, and requires no prior qualifications! 
It's an ideal job to do on the weekends or as a second job. 
6. House Sitting
House sitting presents an ideal way to acquire some quick cash when you desperately need money fast.
While it is a side gig that is often overlooked, it is an excellent prospect to generate some funds while looking after someone else's abode.
This will never become your day job, but it can be a suitable source of income to cover expenses or even to put aside some additional money for a future date.
It may also give you a level of accountability because you may need to care for animals and guarantee that the residence is kept in an orderly fashion.
 Whether you are questing for a steady source of remuneration or simply hoping to procure some extra money, house sitting is an opportunity that should definitely be taken into consideration.
 It can be a great avenue to gain some extra coins, and best of all it can bring in funds pretty fast.
You can find house-sitting jobs on Housesitters. 
7. Participate in Focus Groups
Do you use your phone or tablet a lot?
One way to take advantage of your gadgets is to earn money while using them.
Joining focus groups gives you a remarkable chance to receive supplementary income!
They help you to gain extra income just by expressing your opinion. The first step involves signing up to focus groups, entering your basic demographic information, and start doing studies.
You'll offer your thoughts and insight into a particular product or service and earn cash pretty fast. There's no waiting around for weeks to make money because the studies can take a few minutes to a few hours. 
Furthermore, focus groups often grant an extraordinary opportunity to share your point of view with industry masters, offering you the occasion to have an impact and feel appreciated. 
For studies that make you between $50- $400, check out Respondent. 
8. Rent Out a Room in Your Home
One of the best ways to literally make money while you sleep is renting out a room in your home. 
You'll be able to make money from extra space in your home that you weren't even using before to help cover expenses and make some additional income. 
 Not only will you benefit financially, but you'll also gain the invaluable experience of developing relationships with people and making their stay a one-of-a-kind experience. 
 And since you're in control of who rents the room, you can make sure that you're comfortable and happy with who is living in your home. 
You can get started by using Airbnb which has become increasingly popular among travelers.
When setting up your listing, you should keep in mind that certain strategies help you to get more bookings such as:
Quality photographs
Not overpricing
Fast response time
Using a lockbox
Utilizing cleaning services
Safety of Guests 
Implementing these tips can help you to get better reviews and increase your bookings all around.
Find out more about hosting an Airbnb including the legalities and setup process. 
9. Offer a Service Like Landscaping or Snowplowing
Want to make some extra money while doing something you love? Why not start your own landscaping business or snow removal business? 
Not only can you help your community stay beautiful, but you can also help keep residents safe and able to get around during the winter months. 
Also, taking advantage of the beautiful weather and outdoors with this kind of work is a great way to stay active and see your work in action. 
You'll even have the chance to build relationships with your clients. This can become a long-term gig, as your services for landscaping will be required almost year-round, while snow removal would be seasonal.
If you perform outstanding, you'll have a loyal clientele seeking your services constantly.
Learn how to start a landscaping gig today.
10. Sign up for Cash-Back Apps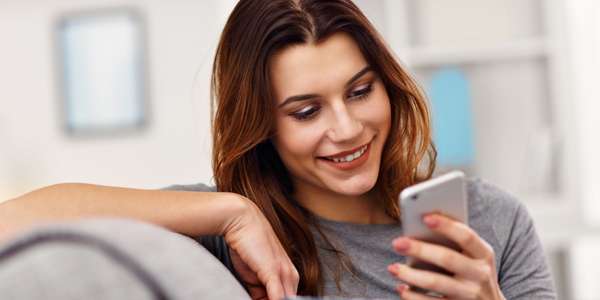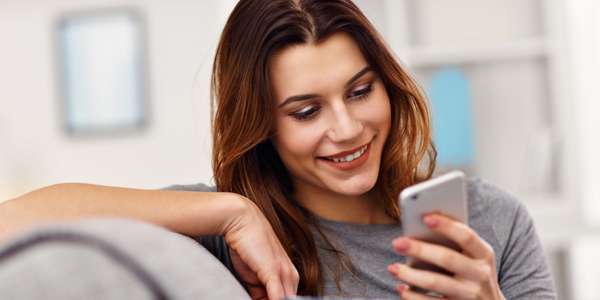 Anyone looking for a convenient, quick way to generate some extra money, should consider signing up for cash-back apps. 
With these apps, you will be able to receive rewards and cash back for purchases you make online. You can save money and earn money back on your everyday purchases with the help of these apps. Best of all, they're free to use – so why not add them to your personal finance routine?
What's so great about using cash-back apps, is that the money you receive can be used to help you reach your financial goals. 
Whether you are looking to save for a vacation, pay off debt, or build up your emergency fund, cash-back apps can help you get there faster. 
Popular Cashback apps include:
So if you'd like some fast cash, using these free cashback apps can help you reach your financial goals!
11. Get Some Sleep for Cash
Many of us don't get enough sleep. Whether it's hectic work days, school runs, or studying while working part-time, it can really be a lot.
One way to kill two birds with one stone is to sleep and get paid to do it.
And yes, it's a totally legit way to earn money in your free time. This is by participating in sleep studies.
Sleep studies are typically conducted by universities, hospitals, and research centers, with many offering payment to those who agree to participate. 
During a sleep study, participants are asked to spend the night in a laboratory where their sleep is monitored. The results of the study are then used for research on a better understanding of sleep, which can be helpful for those suffering from sleep disorders.
The payment for participating in these studies can vary, but typically ranges from $50-$100 per night.
 Additionally, participants may receive additional reimbursement for transportation costs, so it's worth looking into what is available in your local area.
You can also participate in At-home sleep studies if this makes you more comfortable.
In order to find these studies, check your local hospitals or universities. Also, ClinicalTrials.gov may have sleep studies available. 
12. Become a Virtual Assistant
Working as a virtual assistant is becoming an increasingly popular career option for people looking to make some extra cash quickly. 
A virtual assistant is a professional who provides administrative and organizational support remotely, typically on a freelance or contract basis. 
Virtual assistants can complete a wide variety of tasks, such as:
Scheduling
Research
Receptionist services
Graphic Design
Inbox Management
 No specific qualifications are required to work as a virtual assistant, though the most successful virtual assistants usually have great organizational and communication skills. With the right skill set, you can start working as a virtual assistant quickly and easily and make some extra money in no time.
Also, if you desperately need cash fast, there are several spots to work as a VA right now!
13. Deliver Food Using with Door Dash
I'm someone who loves my food, a lot. So I understand the ease and convenience of having food delivered. 
Many people would prefer to pay for this type of service rather than head out to purchase food themselves.
If you're someone who doesn't mind driving, using a scooter, or even walking for this side gig, you could deliver food through DoorDash.
All you need is a smartphone and a vehicle, and you can sign up in no time. 
You can decide when and which orders to accept, meaning you can maximize your earnings while still having the flexibility to manage your own schedule.
When delivering food, it's important to follow rules and get food delivered on time for better reviews and tips.
Sign up with DoorDash for free and start earning
14. Become a Freelance Writer
Freelance writing is an awesome opportunity for you to earn money quickly. 
Depending on the content and clientele, you can find yourself making from a couple of hundred dollars to thousands per month. 
Freelance writing allows you to work from home on various platforms and complete writing assignments from clients.
These can include anything from website content, blog posts, press releases, academic papers, and more. 
Setting your own hours as a freelance writer can help you to create your own writing career and begin to reap the rewards. 
With a bit of creativity, commitment, and effort, you can have the life of freedom you have always desired.
Find out how to make $200,000 a year just like this mom does!
15. Sell Stickers on RedBubble
Are you artistic? You could earn money with your illustrations by selling them as cute stickers.
Selling stickers online is now a great way to make some quick money because you can sell them digitally on Print on Demand platforms. 
Apart from being fun, it's also a lucrative business. 
One place I can recommend is Redbubble because I created stickers and sold them pretty quickly. Also, I might also mention that I have zero artistic skills!
However, you can create your own unique designs, or purchase designs from existing freelancers on Fiverr and sell them as your own. 
Creating and selling stickers is one of the best ways to make extra money, and allows you to get creative and express yourself. 
Sell your stickers on Redbubble and start earning today!
I Desperately Need Money Fast: Ways to Earn Cash Quickly
Earning fast cash doesn't have to be a get-rich-quick-scheme, as there are legitimate ways to earn money online.
The growth in online platforms and modernity has made it easier than ever to start a side hustle or business, even with a full-time job. 
So, whether you choose to drive for a rideshare company, deliver food, teach an online course, or sell illustrations, the possibilities are endless. 
With the right hustle and dedication, you can easily begin making quick cash and turn your side hustle into a full-time job.
PIN IT!