This post may include affiliate links.
Today, we're going to talk about something that everyone uses, or I hope so – at least.
You would know from the title that we're talking about soap.
Or things we can do to make money selling soap.
Think about it for a sec.
The intoxicating scent of soap can whisk you away to blissful realms. 
It's not only about the fragrances but also about the opportunities it presents. 
Did you know that you can turn your love for soap into a thriving business?
 By creating and selling handmade soaps, you can tap into a lucrative market. 
There are endless possibilities for creativity. 
From unique scents to stunning designs, you can captivate customers and build a loyal following. 
So let's go ahead and find out how to start making money with soap!
PIN IT!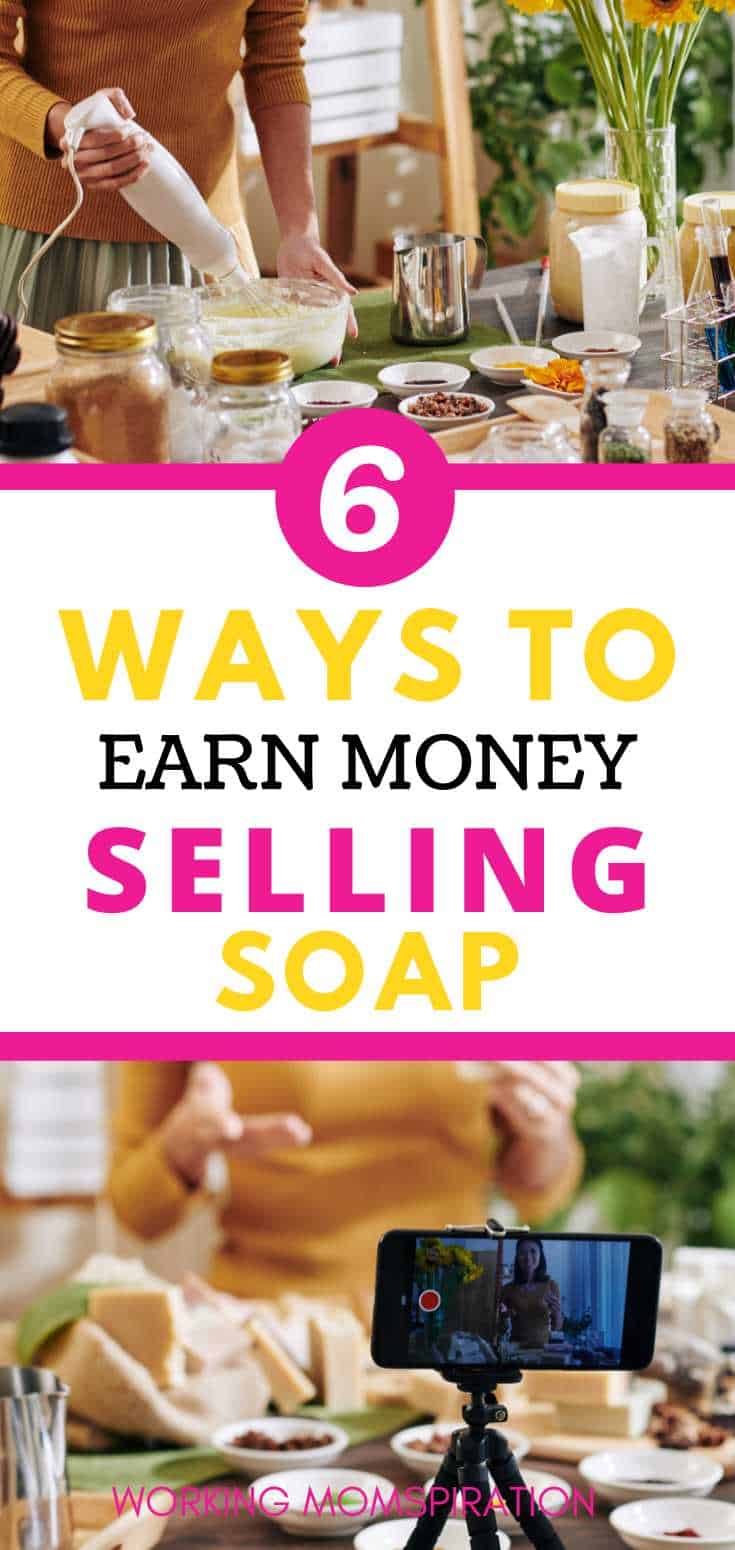 How to Make Money Selling Handmade Soap
1. Sell Your Soap on Etsy
Have you ever thought about making money by selling soap on Etsy?
 It may seem like a niche market, but handmade soaps are actually quite popular on the platform.
 And the best part?
 You don't need to be a soap-making expert to get started.
One of the great things about selling soap on Etsy is that you can start with just a few basic ingredients and tools. 
All you need is some soap base, fragrance or essential oils, colorants, and molds. You can even use household items like measuring cups and spoons to get started. 
And if you're feeling adventurous, you can experiment with different ingredients like shea butter, coconut oil, or oatmeal to create unique blends that stand out from the crowd. 
Look at these handmade soaps on Etsy. Aren't they lovely?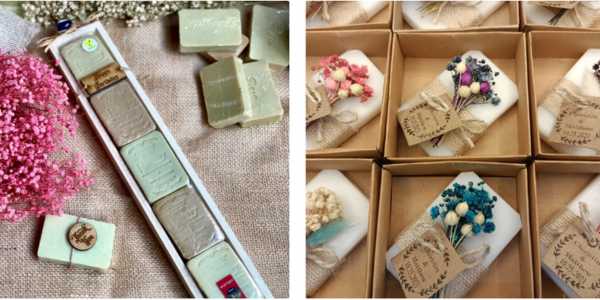 But how can you get started on the platform?
You'll need to sign up with Etsy, choose a shop name, create a banner, and write a shop description that tells potential customers what your business is all about. 
Make sure to include keywords that will help your shop show up in search results. Once your shop is set up, you can start listing your soap products. 
Don't forget to take high-quality photos and write detailed descriptions that highlight the unique features of your soaps.
When shipping your product, be sure to wrap each soap bar individually with care to prevent any smudging or scent transfer, and make sure they are nestled comfortably with bubble wrap or other packing materials. 
To add a personal touch, how about a handwritten note or even a free sample? 
Once you're done, seal the box securely, label it clearly, and choose a reliable shipping service to get your goods out.
2. Market and Sell Products at Craft Fairs
If you're looking to sell soap at craft fairs, you're in for a fun and rewarding experience! 
Craft fairs are a great opportunity to showcase your handmade soap creations and connect with customers who are interested in natural and unique products. 
Just make sure you come prepared to make a splash at the craft fair and attract a loyal following.
To start, you'll need to think about your display and packaging.
 A visually appealing arrangement can make a big difference in catching the eye of potential customers. 
I would recommend using natural materials like wood or burlap to create a rustic backdrop for your soaps. 
Pricing is super important, so make sure your soaps are clearly labeled and priced, and consider offering samples or small gift sets to entice customers to try your products. 
Don't be afraid to get creative with your packaging as well, using unique shapes and colors to make your soap stand out from the crowd. 
In no time, you can create a memorable and attractive display that will draw in customers and help you sell your soap successfully at craft fairs.
3. Create a Soap Making Course
Soap making is still a promising hobby that has gained popularity in recent years. 
Many enthusiasts have turned their passion for soap-making into a full-time business. 
However, before you can start making profits, you NEED to learn the art of soap making.
 This is where a soap-making course comes in handy.
And you can certainly make money selling soap tips through a course.
 By taking a soap-making course, just about anyone can gain the knowledge and skills required to create high-quality soaps that are in demand.
A soap-making course teaches people the science behind soap making, including the different types of oils, fragrances, and colors that can be used. 
They'll also learn how to mix ingredients to create unique soap recipes, how to mold and cut soap, and how to package and market your products. 
If this is something you can teach, why not create an online course?
Not only will teach the technical aspects of soap making, but you will also create a brand and build a business around your passion.
You can use platforms like Skillshare, Teachable, or Thinkific to sell your soap-making course to the world.
Remember that after creating your course, it's all passive income from there!
4. Make Money Selling Soap with a Website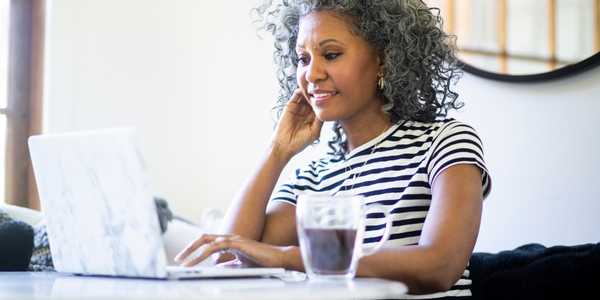 If you would like a platform where you can be in complete control, then having your own website is necessary.
You can create a website using Shopify to sell your products with ease.
Shopify is a great platform for selling handmade soap because it offers a user-friendly interface, a variety of payment options, and customizable features to help you create a unique brand. 
With Shopify, you can easily set up an online store, showcase your products, and reach a wider audience.
To sell handmade soap using Shopify, you first need to create an account and choose a pricing plan that suits your needs. 
After that, you can customize your online store by choosing a theme, adding your logo, and creating product pages. 
You can also add features like product reviews, social media sharing, and email marketing to help promote your business. 
Once your store is set up, you can start marketing your handmade soap through social media, email campaigns, and other online channels. 
Another way to earn money with soap is by first creating a blog centered around the topic of soap, soap making, perfumed soap, etc and then once you have enough traffic, you can start selling to customers.
Find out how this couple earns 500K manually with a blog of their own!
5. Make Money With a Scented Soap Subscription
Subscription services have become increasingly popular in recent years, as consumers seek out unique and high-quality products online.
They love the convenience of getting items dropped off at the door without ever leaving home.
A soap subscription service could be the ideal business model to earn money consistently.
After all, there are millions of people who incorporate unique handmade items like scented soaps into their skin-care routine.
If you set up a service like this, it could provide customers with a regular supply of beautifully scented soap bars, often made with all-natural ingredients, delivered right to their doorstep. 
To get started on your scented soap subscription business, you will first need to source high-quality ingredients and develop a range of unique scents and designs. 
This could involve research into the latest fragrance trends, as well as experimentation with different ingredients and formulations.
 Once the soaps have been created, you will need to establish an online presence and marketing strategy to attract and retain customers.
 This can include social media marketing, email campaigns, and collaborations with influencers or bloggers. 
While starting a business off the ground can be time-consuming, promotions and marketing can really go a long way!
Soap Making Business FAQ
How profitable is selling soap?
Selling soap can be profitable because there's a constant demand for handmade and specialty soaps. 
As a business owner, you'll need a well-executed business plan, quality products, and effective marketing strategies, to generate a steady income and potentially grow your soap business.
How much money do soap makers make?
Earnings for soap makers depend on product quality, pricing, target market, and marketing efforts. 
While some soap makers do make a modest income, others have been able to turn their soap-making passion into a full-time, lucrative business.
Is soap making a good side hustle?
I wouldn't mention it if it wasn't!
Soap making can be an excellent side hustle, as it allows you to pursue your creative passion and generate extra income.
 With flexible working hours and low start-up costs, soap-making provides an opportunity to earn money while enjoying a fulfilling hobby.
How to make money with soap?
First, you'll need to craft some awesome, one-of-a-kind soaps that your ideal customers will love. 
Then, create a memorable brand and showcase your products online through sites like Etsy or your own website. 
To spread the word, promote your soaps with smart marketing techniques, affordable pricing, and exciting opportunities like selling at local markets, partnering with wholesale accounts, or setting up a subscription service. 
What soap sells the most?
Popular soap varieties often include natural, handmade, organic, or specialty soaps. 
Soaps with appealing scents, skin-loving ingredients, and visually appealing designs tend to sell well. 
However, customer preferences may vary, so it's important to research and understand your target market's needs and preferences.
How do you package homemade soap?
When packaging homemade soap, use materials like kraft paper, tissue paper, or soap boxes. Wrap each soap bar individually to protect them and maintain their scent. 
Consider adding a label with the soap's ingredients and your branding. Aesthetically pleasing packaging can enhance the customer's unboxing experience and make your soap stand out.
How much do I need to start a soap-making business?
Starting a soap-making business can be exciting! The amount you'll need to get started can differ based on various factors such as the size of your business, the equipment you use, the ingredients you purchase, and packaging.
 If you're just getting started, you can begin small by investing a few hundred dollars in essential supplies and equipment. As your business develops, you can put more money towards growing your product range and marketing efforts. Good luck with your new venture!
How do I start my own soap business?
First things first, let's start by doing some research on soap-making techniques, ingredients, and safety protocols – this will help you become a real pro! 
Next, let's make a business plan with details like what products you'll offer, how much they'll cost, who your target market is, and how you'll advertise. 
Don't forget to get any licenses or permits you need, find quality ingredients and supplies, create a cool brand, and start selling your awesome soaps online, at local markets, or wherever your customers hang out. Good luck, you've got this!
How to Make Money Selling Handmade Soap Online
Making money selling soap is not only a profitable business opportunity but also a fulfilling endeavor. 
It's important that you start with the right approach and strategies.
Literally, anyone can start a soap-making business and turn it into a successful venture. 
This can be done if you focus on high-quality ingredients, unique packaging, and use effective marketing techniques.
So what are you waiting for?
Go ahead and start your soap-making biz today!