This post may include affiliate links.
You don't have to be a published author or have the experience to get paid to write.
As a mom, you have lots of options for starting a side job by just writing online. Of course, you can't write any old thing, throw it up and expect to get paid.
It doesn't work like that. Otherwise, we'd all be millionaires!
But there are ways that you can use your experiences, expertise, and knowledge to help other parents and make some cash while you're at it!
If you're a mom who would love to make some money from home, (or while you're traveling around the world) then get comfy, put up your feet and let's get into this list!
Remember to PIN this for later!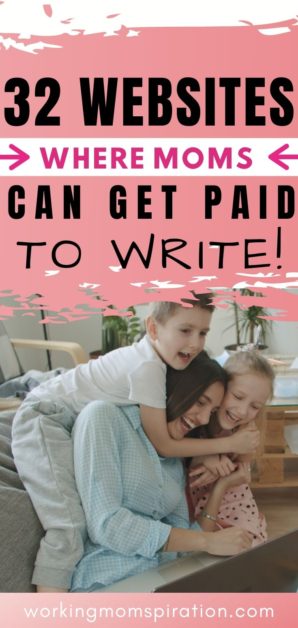 You'll get paid $100 per article from the Yummy Mummy Club. This website is geared toward Canadian mothers and focuses on topics such as pregnancy, mom life, and aspects of family life with kids. 
If you feel up to the challenge, send in your pitch here!
Family Fun is a parenting magazine that features topics like family entertainment, crafts, vacations, and travel. They've been around since 1991 and are named the number one magazine for families with kids between the ages of 3-12.
Before submitting your pitch, they recommend getting a feel of their articles as they like a playful, creative tone. Submissions are paid at $1.25 per word.
Check them out here if you're interested.
If you're a mom who lives in southeast Michigan, and you have some stories to share, you could write for the Metro Parent.
The online magazine features pieces about books for kids, education, and lots of other intriguing posts that are helpful for parents and kids. 
If you're interested in making $150 per post, then check them out here.
Do you have expert knowledge on relationships, parenting, or family life? If so, you could be a great fit for Her View From Home, an online magazine that accepts articles from moms with heartwarming stories. 
They take pieces between the 600-800 word range and pay up to $100 per article. 
Sign up today!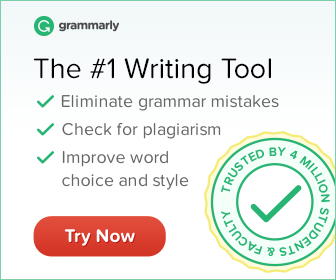 Mothers can get paid to write for A Fine Parent, another online magazine that caters to parenting.  
Articles should have a personal touch,  and be very helpful and intentional for the parents reading them. You will make $75 per 1,500-3,000 article and it has to be original. 
If you have a personal story to share with other parents submit your piece here. 
Lies About Parenting will pay you to write about kids and reading, traveling, modern parenting techniques, and all things family!
If these types of topics excite you, then send over your submission and make $50 per  400 -700 word article. 
Submissions are not always open, so be sure to check back periodically. 
If you're the kind of mom that lives, breathes, and sleeps healthy living then the Healthy Living website was made just for you.
Healthy Living pays moms to write interesting articles on health-related topics which include:
Food
Beauty
Recipes
Lifestyle
Travel
And more…
You can make up to $160 per article. Apply here.
Are you a savvy money-saving mom? Great! The Money Pantry is looking for moms who can write articles about saving and making money.
The Money Pantry prefers articles between 700-2000 words and they should have an approachable, friendly tone. Adding your own personal experience is a great bonus.
You can make up to $150 per post at the Money Pantry.
This fun, creative Christian website will pay moms to write content that teaches moral and Christian concepts to kids.
The site is geared toward children between the ages of 8-12 years and accepts fictional and non-fictional pieces.
You'll get paid $50 for each 50-300 word submission.
At Mamalode, you can get paid to write about all things motherhood and parenting. The website is aimed at providing inspirational content that truly makes a difference with mothers.
You can check their current submission guidelines here.
This is a site where moms will get paid to write actionable tips for other moms that are well-researched and education-based. 
Your articles should be between 900-1,500 words which pays between $85-$100. 
Check them out here.
Protective Baby features stories on all things babies. It's perfect for getting tips on the best products to purchase for babies with guides on how to use products for babies and kids.
There is a style guideline for their articles. You can send in your pitch here.
This popular online site has tons of articles geared toward, you guessed it, working moms. They feature articles between 1,000-2,000 words.
Topics center around working moms and their work, personal lives, and family. 
You can pitch to them here.
Get paid to write intriguing stories about toddlers, crafts, family, and all things parenting. They recommend you look at their guidelines before submitting a pitch or query.
It's also a good idea to take a look at the type of stories on their website to understand their writing style and tone.
Send a pitch here. 
Calling all moms! Moms.com wants writers who can provide tips on pregnancy, babies, toddlers, kids, and mom life.
Their site is all about empowering moms and giving support and help to moms who need it.
You can find them here.
While this site doesn't focus specifically on parenting, it's great for Christian mothers to share their perspectives on family life, healthy living, and spiritual health. 
Their articles have an easy-to-read tone and should be between 650-1000 words.
If this sounds like your style, send a pitch here.
This is a large online publication that focuses on stirring articles geared toward moms everywhere. Their compensation method is a bit different as they require you to write two posts for free and then your payment grows after you continue writing for them.
They prefer 700-900 word articles about concerns experienced in motherhood. 
Send your submissions here.
If you're interested in writing gripping stories related to parenting, Motherwell would suit you well. Motherwell loves stories that have a unique parenting perspective and will pay you $50 for your article.
Take a look at their guidelines for more details.
Do you want to write for a site where you can share humorous, lighthearted stories and tips on parenting, raising kids, and family life? Great! Mommyish wants writers with these skills.
Even though they don't mention payment on their website, you can send them a pitch and get the details here.
This is a U.K.-based website that features stories on pregnancy and parenting advice. It's a platform where sharing practical tips and strategies for parents is essential.
Send in your submission here.
Parents and Kids is an online magazine offering features on creative ideas, practical information, and real-life solutions for busy families.
Their payments start at $25 per article and should have a conversational tone.
Reach out to the team here if you're interested.
This online site is great for moms who can write on a range of topics including lifestyle, pregnancy, healthy families, and fitness for parents.
Your articles should follow up-to-date information and the latest trends on whatever topic you write on.
Hit them up here.
If you're knowledgeable about Green Living or you live that lifestyle, The Green Parent would be a nice place to pitch your story.
You will write stories about raising kids to be environmentally conscious. You will get paid $60 for 1,000 words. 
Send a pitch here.
This website is a source for adoptive parents throughout and after the adoption process. A few topics they cover include:
Open adoption
Special-needs adoption
Infertility
Adoption from foster care
Older adoptive parents
Once you send them your submission and it's accepted, they will inform you about the payment process.
Send a pitch here.
This online literary magazine is a resource made for moms.  They require long-form articles of about 1,500-4,000 words. 
While it may sound like a lot, if you're an experienced writer who has a great story to tell, send in your submission here.
Today's Parent will pay moms to write content related to family, pregnancy, babies, getting pregnant, and even recipes.
They have a mixture of newsworthy articles in addition to more light and humorous ones. 
Check them out here.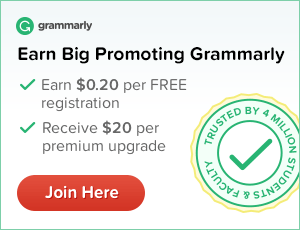 PTO Today is geared mostly toward parent groups and provides resources for elementary schools across the U.S.
Articles will center mostly on kids, schooling, and support for Parent Groups.
Send your submissions here.
Mom can make money writing by writing for Simply Family Magazine. The magazine focuses on various topics such as family, food, and home decor.
Check them out here.
As a freelance writer, you can submit articles to this online magazine that caters primarily to parents. They love original ideas, tips for parents, and quality, well-researched articles.
You can find them here.
This Jewish Parenting website offers some refreshing insight into Jewish family life and culture.
On their site, you'll find topics on Shabbat, Hebrew baby names, and teaching kids about Jewish culture.
 Are you a mom who has a child or some experience with ADHD in kids? Attitude Mag is a place to share your personal stories about ADHD that would is useful to other parents.
Send in your submission to have your story featured on their site.
If you're a mom who lives in the Windy City, you can make $100 for a feature on their website.
Article topics include education, challenges of parenting, and work-family balance.
Send in your pitch here.
Write your heart out
These are some of the best parenting sites for moms to make money from the comfort of their homes. I love them because you get to set your own schedule, and you can do multiple writing gigs to make over $1000 monthly!
If you're you're a mom who loves to write, start checking these gigs out now and start making some money!
If you liked this post, please pin it for later!❤️️????