This post may include affiliate links.
We often think of a career as something life-changing, something that can reroute our lives and bring us into a completely new arena.
In this case, you may need to try a new career if you want to work abroad, do career break travel, or simply try something new.
It's very important to carefully choose a career, especially if we're going to do a high-level degree in that area. 
In this post, I'll give you 10 career break ideas that you can try when you need to take a sabbatical. 
You might not even think of these as your traditional career options, and that's what makes them so great.
Some of these jobs you may have heard of, but didn't realize you could do them online.
I like the idea of an online career because it's so flexible.
You could be a mom who wants to take a travel career break and embark on an epic road trip across the country. Instead of taking a vacation from work, you can vacation while you work.
So it's the best of both worlds!
Also, you may just hate the idea of going to an office each and every day.
Either way, an online career will give you much more flexibility and the ability to set your own schedule.
If you truly want to be in control of your own destiny and make a full-time income from something you love, here are some awesome career break ideas you can get started on right now.
Please share the❤️️and PIN this pin for later!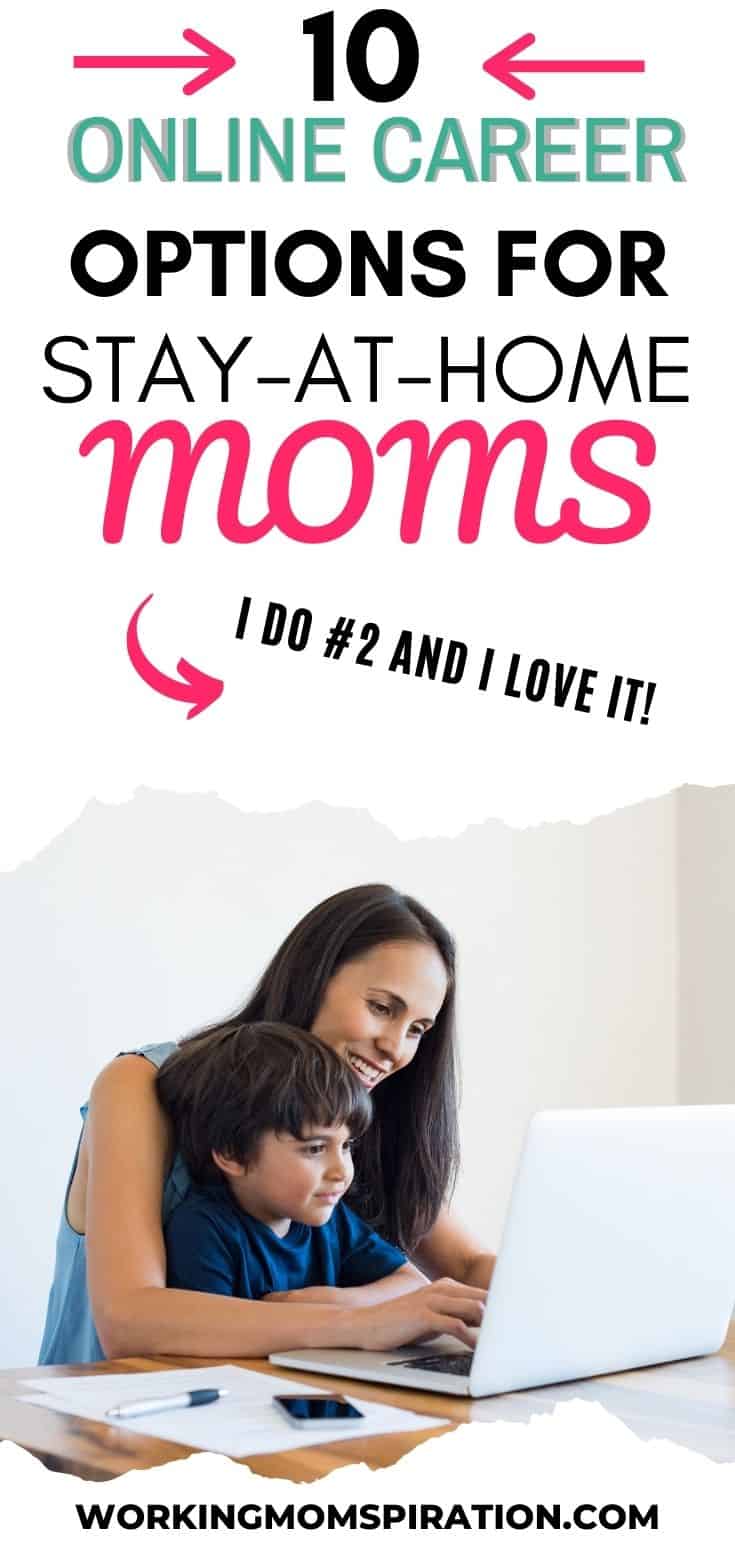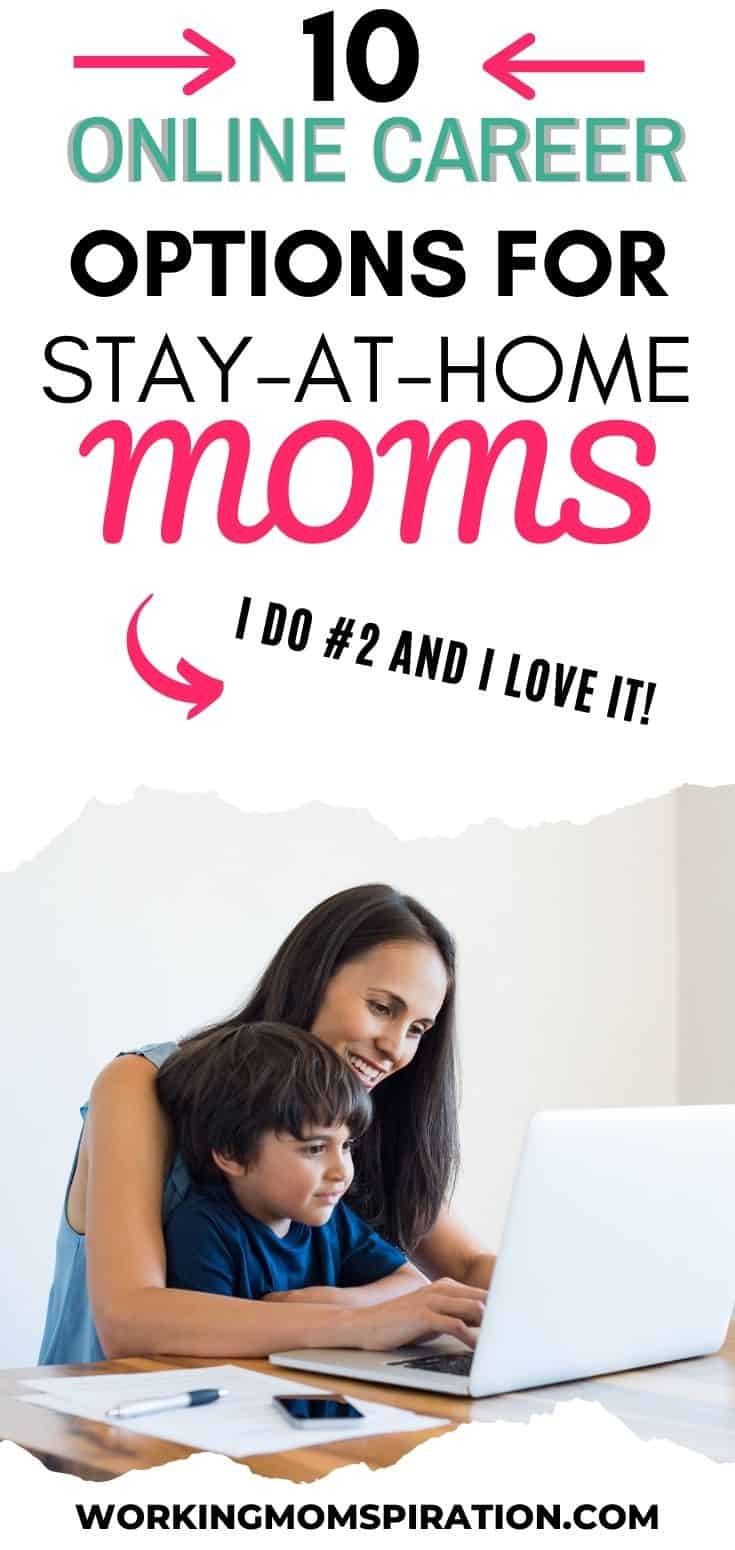 List of Practical Career Break Ideas 
1. Social Media Management
Are you good with social media? And by good, I mean creating and posting graphics or promotional and marketing materials.
You can choose an online career in social media marketing if you enjoy being on social media, and would love to help businesses to grow their social media presence.
Using social media is the perfect way for bloggers or businesses to get their brand known.
As a social media manager, you will need to publish posts regularly on places like Facebook, Twitter, Instagram, and even Pinterest.
You might be wondering how to get started in this as an online career? 
Well, you can start getting clients by advertising your services online.
You can run ads on Facebook or start applying for gigs on Fiverr.
It's become much easier to run a social media marketing business with the use of tools that help you to schedule posts ahead.
You will need these tools especially if you are running campaigns for various clients at one time (which is usually the case)
Tools that I personally use and can recommend are:
In order to manage a day-to-day schedule for all your clients, scheduling posts ahead is a must, as you may get overwhelmed or swamped doing it all.
2. Blogging
I'd say this is one of the best career break ideas, especially for moms!
Why?
Because you own your very own business and you're totally in control.
I'm a work-from-home mom and I can pick and choose when I want to write my articles, schedule my posts and maintain my blog.
I never have to commute or call the office for a sick day. 
While there's nothing wrong with the regular 9-5, I realized a long time into my working journey that I just didn't like working for someone else.
I just love my freedom.
For example, one thing I love is traveling. 
Right now I am able to travel when time allows and I can work on my own schedule.
That, my friend, is the beauty of blogging.
You might be asking the question: how do I get started?
You can sign up with Bluehost and pay just 3.95 each month for a year!
You'll have your very own blog and you can jump-start your online business from there.
What do you love writing about? Is it fashion, food, business, or pets?
You can write about something you're passionate about. Inspire yourself with 200 blog post ideas that readers will surely love!
But it doesn't stop there. You also need to do research on the topic and see if there is a demand for it.
You can use free tools like
Ubersuggest
Ahrefs free keyword tool
Google Keyword Planner
Or if you really want to go in-depth with your research and choose keywords that you can rank for, I highly recommend Keysearch.
This is one of the most affordable keyword tools out there.
Great Keywords = Better Traffic=Money????
If you're interested in starting your own blog, this step-by-step guide will help a lot.
3. Online Recruitment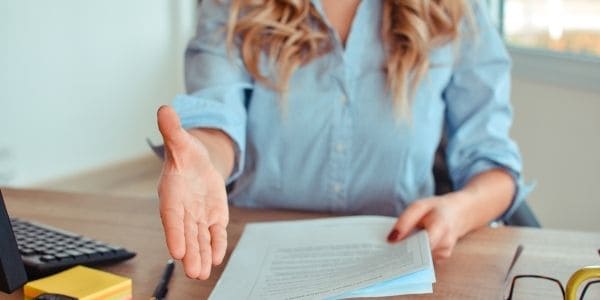 If you have ever worked in HR or as a recruiter in the past, this online job might be suitable for you.
Lots of businesses allow their workers to work remotely full-time and recruiting is no different.
You can call candidates by phone and conduct phone interviews or do interviews by video through Skype.
Come to think of it, recruiters don't really need to work from the office as almost everything can be done online. 
Even writing and posting job descriptions can be done with just a laptop and the internet.
Ready to become a recruiter now? Sign up for a job with Virtual Vocations and get hired!
4. Tutoring
Want to know about an online career that is never going away?
That's tutoring of course!
Tutoring jobs have become increasingly popular because you never need to leave the house to learn a new skill. You can just hop online and learn virtually.
And learning online from a tutor is not just for the kiddos.
Even adults can book tutoring classes in a variety of areas including:
Second language learning
Music
Business development 
Sign language
There's a never-ending list of areas you could tutor in as long as you've got the expertise.
Just about anyone can start a tutoring business online with their own website where they can offer services.
However, if you want to go the easy way you could sign up with companies like:
These tutoring companies offer services in various subjects, so do your research to see which ones would suit your skillset best.
5. Virtual Assistant Career
Working as a virtual assistant is nothing new, but it's a very popular online career.
That's because you can work remotely from almost anywhere. 
With just your laptop and internet access, you can start this online career and work on your own schedule.
This is the perfect online career idea for moms because you can work from home with your kids without any problems.
There may be moments when you will need some quiet time to make and take calls, but apart from this, you can work seamlessly.
If you're ready to take the plunge as a virtual assistant then sign up for this free workshop.
6. Proofreading
I've talked about this a lot in my posts and it's again, one of those careers that you can do from anywhere.
If you've got an excellent hold on grammar and can spot punctuation mistakes easily, this online career is right up your alley.
As a proofreader you will also need to look out for:
Typographical errors
Inconsistencies in style
Layout errors
Awkward sentences 
While proofreading may come naturally to some, it does not for others. 
Fortunately,  it's a handy skill you can learn online.
There is no need for you to even have a degree to get into proofreading, but having some type of certification is always welcome.
Some courses may teach you grammar or syntax so that you can be more effective as a proofreader.
Today, I've got a free proofreading workshop that can help you transform this online career idea into a booming business.
This awesome course called Proofread Anywhere, will not only give your proofreading tips but will also show you how to get clients and make money.
7. Pinterest Management
Pinterest management has grown to become really popular online. Businesses or bloggers hire Pinterest managers to run their Pinterest page and promote their brand. 
A few things you need to know to start working as a Pinterest manager include:
Creating and managing a Pinterest business profile
Connecting a website with Pinterest 
Enabling Rich pins
Optimizing a Pinterest profile
Optimizing Pinterest boards and images
Conducting Pinterest SEO
Finding and joining group boards 
Understanding Pinterest Analytics
Scheduling pins using Tailwind or the native Pinterest scheduler.
One thing that a Pinterest manager has to know is that Pinterest often changes a lot.
 This means a lot of experimenting with various strategies to try and improve Pinterest stats for your clients. 
This will mean playing around with the different types of pins, pinning at different times throughout the day, and identifying what your client's ideal audience prefers.
In order to find clients I highly recommend creating a profile on Fiverr and marketing your business there. This way you can start booking clients and build your authority in the field.
At the same time, you should join Facebook groups and promote your business there.
Trust me this can definitely work. Show your prospective clients how you will be able to solve their problems and get them the brand awareness they want. Find out how to become a Pinterest Manager and earn online.
8. Writing Children's Books
Do you love the art of writing and would like to turn it into a career?
It's easier than ever before to become a children's book author.
You want to inspire the wonder, joy, and imagination in kids that you yourself felt when reading your own childhood books.
You can captivate the minds of children with animated tales and teach life lessons through your skill. 
First, think about what you'd like to achieve in publishing your first children's book.
Which genre will you write on? What specific audience are you going for?
This will affect how you go about your writing process, the marketing of your book, and the other stages involved.
An important part of becoming an author is practicing writing every day.
This can help you form better sentences and develop beautiful stories full of meaning.
But you may ask, "doesn't  it take years to get books published?"
In most cases yes. But with Amazon's KDP platform, you can write, create and upload your own children's book.
Also, you must be aware that most children's books come with pictures to pique their interest.
You can get these illustrations done in a few ways:
These illustrations come with a license, so you will be able to use them as is depending on the licensing agreements.
Ready to make your first book? Learn how to publish books on Amazon KDP.
9. Resume Writing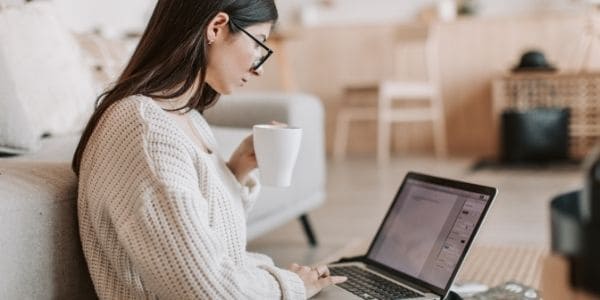 If you would like to help other people to land a job or start their own career, you could become a resume writing expert. 
You will need to show why your client is the ideal person for the job and accurately portray their skills, qualifications, and career history.
It's not completely necessary to become certified as a professional resume writer, but some people do choose to do this to set themselves apart.
This can involve:
Obtaining a degree
Getting a certification
Take a training class
What set's you apart as a resume writer is being able to put all this information together in an engaging and appealing way, so it's more likely for your client to move to the next stage of their career.
In order to be successful as a resume writer, you will need to possess strong writing skills, the ability to weave an interesting narrative, and good communication skills when interacting with clients.
Being able to spot grammatical errors, format resumes, and having a knowledge of various industries and jargon is also helpful.
If you want to start this online career at home now, FlexJobs provides hand-screened jobs from trusted employees all over the world. 
10. Selling on Etsy
Would you like to sell your own products online from the comfort of home?
You'll never have to set up a physical store or store your own inventory.
You can set up an Etsy shop and sell digital products for customers to purchase.
This can include anything from:
Planners
Trackers
Wall Art
Digital Stickers
Affirmation Cards
Coloring pages
This is just a drop in the bucket when it comes to the number of things you can create and then sell on the platform.
Because millions of people use it every day, you will always find a stream of organic traffic on Etsy.
However, it will still take time to be found on the platform when you're new.
I know of people who use Pinterest, social media, and ads to promote their products on Etsy.
This gives them a big boost and a greater likelihood of making sales. 
While Etsy is not totally free, it's still one of those places where you can get started without too much hassle.
They do require a listing fee when you upload your products to their website. 
Why Choose an Online Career
Enjoy Your Passion
Starting a career in a field that you love makes it all the more worthwhile.
Going to a job every day that you hate, really adds more stress and you may start to resent everything about it – even your co-workers.
With an online career, you can carefully choose if this is something you want to dedicate your whole life to and then invest in the means to make it happen.
No Commuting
I don't have to give you any explanations for this one, but not having a daily commute can significantly contribute to more happiness.
While working from home will have its own issues, you'll never have to worry about missing the subway.
Flexibility
This is one of the things I love about having my own blog.
I am able to work when I want and choose my own schedule. When you choose an online career, there is a greater possibility to do this. 
You may also find that you enjoy your work more when you can choose your own hours.
More Time With Family
I don't know about you but this may be one of my favorite things about working online.
I get to be with my son every day and we do our homeschool, go out to run errands, and have fun together.
If you do want to work online, this is one of the benefits.
Are You Ready to Start Your Online Career?
I don't know about you, but I think these career break ideas are some of the best!
They're easy to start with little or no training and you can work just about anywhere. 
What I would recommend is crafting your resume so that you can land your ideal career.
Sign up with Resume Writers and get started today!
If you liked this post, please PIN it for later!❤️️????