This post may include affiliate links.
Who doesn't love taking up a fun hobby from time to time? 
You get to try something new, learn a bit, and best of all, enjoy an activity you can do alone. 
Don't get me wrong, we all love our kids, but we also love alone time.
It helps us to focus and rejuvenate ourselves so we can be better mamas!
Would you like to take up a new hobby?
Today, you'll learn about 20 hobbies for stay at home moms to make money!
You may have tried a few of these already as a pastime, but now, you can actually have fun knowing that you're earning cash.
These hobbies are great whether you have older kids or littles because most can be done at home.
If you really want another way to pass the long days at home, here are the best hobbies for stay at home moms to make money!
Share the ❤️️ and PIN this for later!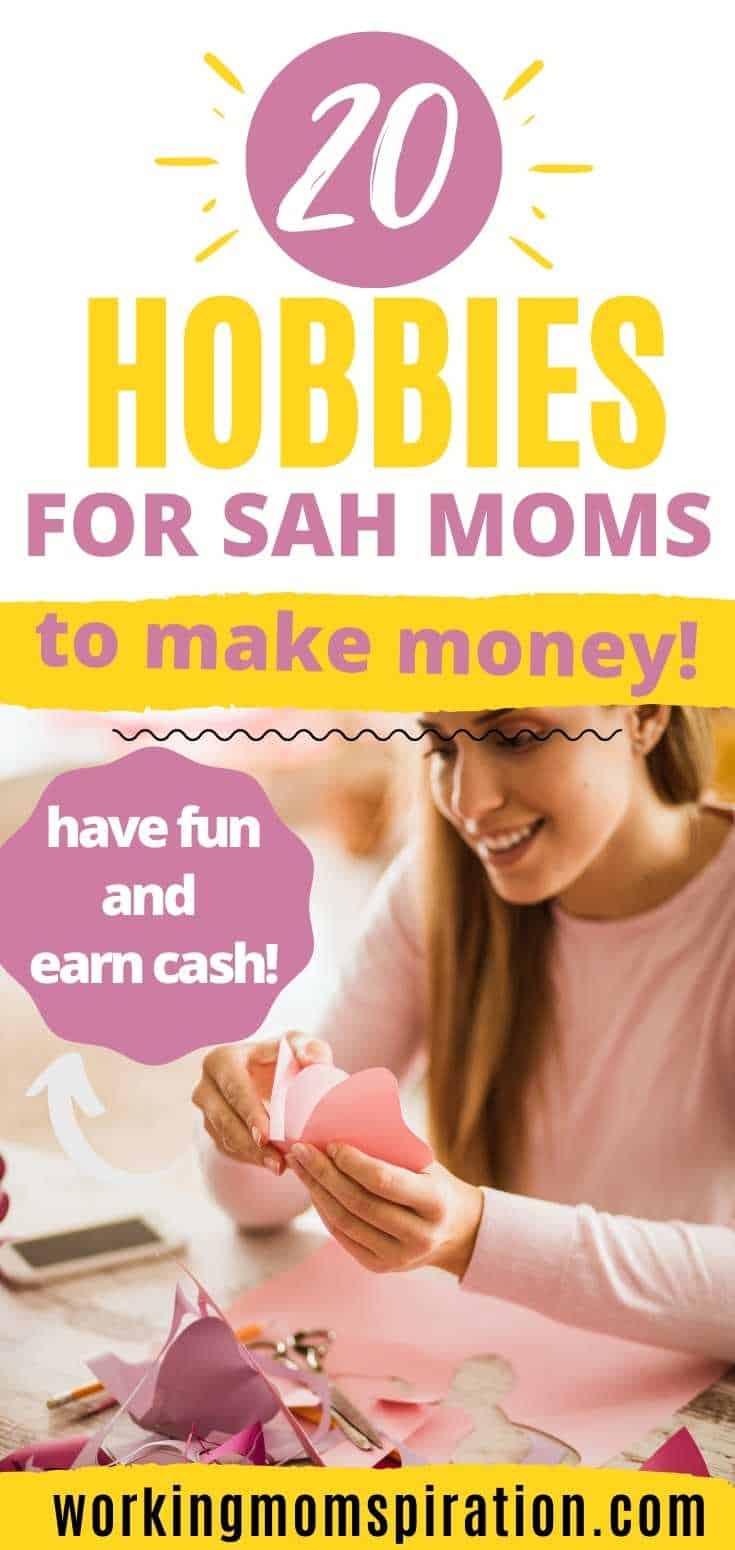 What's a Good Hobby for a Stay-At-Home Mom?
A good hobby for a stay-at-home mom is any hobby that helps you to have fun, relax, or learn.
Basically, a good hobby is one that makes YOU happy. You don't have to stick to one hobby either, especially if you have the time to try several at once. 
When looking for a hobby, try not to choose something that you know will be stressful, just because it makes a huge amount of money. Take it slow, get into it and see what you like.
If you don't enjoy it, move on!
20 High-Earning Hobbies for Stay At Home Moms to Make Money
1. Calligraphy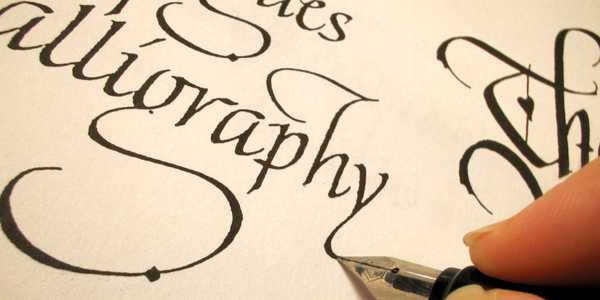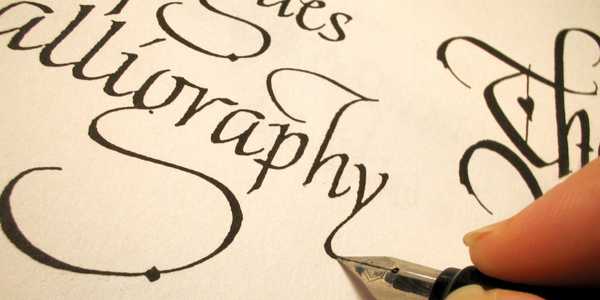 Calligraphy is an artistic writing style used to create thin and thick lines in just one stroke.
I've watched a few YouTube videos on it in the past wishing I could learn this type of art. 
Two main sub-styles of calligraphy are known as traditional and modern calligraphy. You can create calligraphy using either a nibbed pen or brush. 
If you're someone who enjoys calligraphy or would like to learn as a fun hobby, there are several demonstrations on Youtube to learn from.
 These videos show how to find the best calligraphy tools and how to create prints.
If you'd like to turn this into a profitable business though, I highly recommend taking a premium course like this modern calligraphy course.
It goes more in-depth, teaching you how to construct letters and form beautiful calligraphy.
This can guide you in creating your own style and turning it into a money-making hobby.
You can actually sell your own calligraphy fonts on marketplaces such as:
With these platforms, you can create digital calligraphy and sell them online.
The best part is, you can make money passively like this stay-at-home mom did!
2. Writing
This is my hobby of choice because I do it every single day and I LOVE it! I enjoy the research and putting my thoughts on paper. 
I definitely express myself better when writing too!
Did you know that writing is one of the most profitable businesses around? 
Yes! And some freelance writers earn about 50K per year which is really astounding. 
One of the best things about writing, especially freelance, is that it offers a flexible schedule along with great pay and benefits.
I dabbled in freelance writing for some time, but now I'm concentrating more on writing for my own blog, which leaves me little time for other jobs.
If you'd like to earn money from your writing hobby, it's best to choose a niche.
Would you be interested in travel writing?
How about technical writing or creative writing?
There are places for moms to write about their parenting experiences and get paid quickly.
This mom started her writing journey and now earns $200,000 per year as a freelance writer.
You can learn just how she does it with this free course.
Being a successful writer doesn't mean you're the perfect writer, but there are some handy tips that make a big difference. 
3. Organizing and Administration
Are you someone who's super organized? Do you label every item in the kitchen, put tags on baskets around the house, and designate chores to every single family member including the pet?????
You might be great as a virtual assistant for clients who need help with everyday tasks.
The role of VAs has grown in recent years to include everything from graphic design to cold calling.
However, if you're great at organization, you would perform duties such as:
Booking flights
Making travel arrangements
Email management
As a Virtual Assistant myself, I like how flexible this job can be and the room for growth.
Depending on the type of tasks you perform as a VA, your pay can rise drastically.
Here are 10 places you can apply to work as a Virtual Assitant. 
4. Cooking
Eating is one of my favorite things to do, so anyone who cooks a great meal is a friend in my book.
Can you whip up delicious dishes in little or no time?
If you enjoy creating food regularly for family events and they really stand out, you may want to consider a cooking or catering business.
You could offer your services to clients who need a personal chef on the weekends or cater for small events in your town.
Events in the neighborhood might not always be available, so it's best to create an online presence where you could get bookings year-round.
This course goes through the ins and outs of creating a food business from home.
5. Photography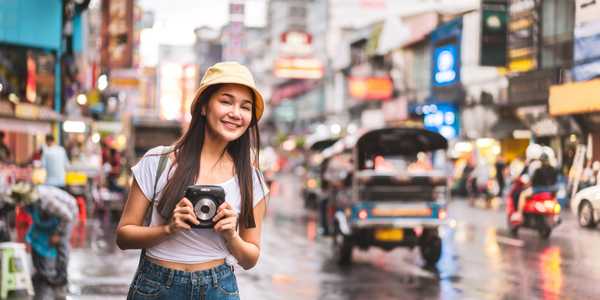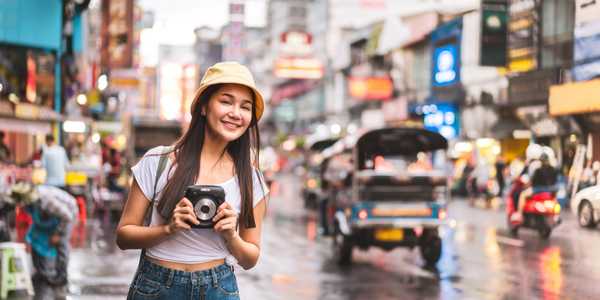 Can you capture beautiful photos at the touch of a button? If you're great with a camera and love snapping pics, this is one of the best hobbies for stay at home moms to make money!
As a photographer, you can easily earn extra cash each month by selling your own photos online. 
Some types of photographs will be tricky, particularly getting photos of people, but you can try other areas such as:
Nature
Food
Cities
Travel
Animals
Pets
Tools
It isn't difficult to sign up and start making money either.
You can use spots like Smug Mug, Photos, Getty Images, Deposit Photos, Shutterstock, and iStockPhotos and earn monthly royalties. 
Also, this stellar Masterclass has rave reviews and gives you the complete basics of taking photos and creating beautiful images.
6. Gardening
One of the most relaxing hobbies for moms is gardening. 
Being around plants, flowers, and even shrubs and trees can have a calming effect on one's mind. 
My mom is an avid gardener and I'm planning on getting in on the fun too!
Did you know that you can earn money from this hobby?
Yes, and isn't that difficult. 
One way to start is by asking your neighbors if they need help with gardening or landscaping. You could also place ads in the local paper and get gigs that way.
This is an enjoyable hobby that any mom can earn from seasonally. 
7. Reading
Do you love to read? It's one of my favorite hobbies and I just can't get enough of it!
Reading is another way that stay-at-home moms can make money in their free time.
One way to accomplish this is by doing book reviews. Book review companies will send you a free copy of a book and pay you for a concise review. 
The pay varies based on the company or length of review. If you don't mind doing book reviews, these 40 spots are great for book reviewers. 
Also, you could record audiobooks and make some fantastic passive income.
Companies like Amazon ACX and Voices hire freelance voice-over artists to read books and earn royalties. 
If you're interested, here are 18 places to read audiobooks for cash!
8. Blogging
I didn't know until a few years back that blogging was an actual hobby.
It might be one of the best hobbies for moms because it's very lucrative when done correctly. 
There are different blogging niches to choose from including parenting, food, travel, finance, tech, and business. 
While it's great to be passionate about a topic, not all topics are profitable, so you need to choose wisely. 
For example, there couldn't be a large market out there about lizard tutus, however, you could write about cat clothing and accessories. 
As a blogger, you can earn from your blog in several ways including:
Ads
Sponsorships
Courses
Products
Depending on your niche, you could earn money from all these income streams which could turn your blog into a 6-figure business. 
This couple earns $500,000 from their blog every year!
Learn the tips and tricks they used to earn 6-figures blogging and how you could do the same.  
9. Decorating
Decorating a home is not everyone's gift, so instead, we'll hire someone to do it for us.
An interior decorator can turn a home from drab to fab in a short amount of time. 
Having a sense of style and knowing how to add the right touch is usually an innate skill.
If you have experience with interior design, you may be able to turn this into a profitable business. 
Some interior designers earn money by providing tips over the phone or via video to clients. 
Here are a few interior design niches and how much they pay.
10. Research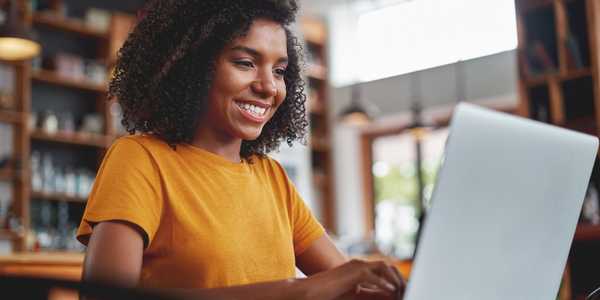 Finding the information you want online can sometimes be difficult.
 There are thousands of search results to choose from and in some cases, you can't find a specific answer. 
It can take you literally hours when researching a paper or a business project when looking for data.
Researchers get paid to find specific answers and compile them into an organized document. 
If you're great at doing research, AskWonder is one company that always looking for skilled researchers. They are open to select countries and pay as much as $2,000 per month.
It's an excellent way to make extra money by using online resources and you can choose your own hours. 
Sign up with AskWonder and start researching. 
11. Woodworking
Woodworking isn't only for men. Stay-at-home moms can also participate in this hobby and turn it into a lucrative side hustle. 
If you don't know much about it, woodworking is the art of turning wood into creative projects.
Most people do it for decorative purposes, because hey, they really do look exquisite!
To start your woodworking hobby, you will need tools like wood, glue, routers, hammers, saws, screwdrivers, and more. The best place to purchase wood is at your local depot like Lowes.
One way to take advantage of woodworking is by flipping furniture.
People will pay hundreds if not thousands for brand-new furniture and if you can flip them with your design skills, you can earn a pretty decent income. 
Learn how to flip items and earn money with this free workshop!
They also have a video series that shows you how to flip used items and make your first $100 in just 7 days!
12. Baking
Do you enjoy making baked treats like cookies, cakes, and desserts? Baking is a favorite for plenty of moms whose kids enjoy these sweet treats occasionally. 
While baking isn't necessarily difficult, it does take time and patience to perfect it.
Cookies need to have just the right melt-in-your-mouth texture and cakes, the perfect fluffiness. 
It can take some time to decide what to bake and sell, but getting ideas from potential customers is a great idea. 
Also, researching trends on the most popular basked treats for your specific audience is essential. 
You can also make a lot of money during the holidays, especially Christmas. 
If you'd prefer to sell online instead of starting a store, check out the various spots to sell your treats. 
13. Teaching
Sharing your knowledge with students can be another way to earn money online.
People are always looking for ways to learn or gain new skills and the online space is an excellent way to start.
If you have extensive knowledge of certain topics or have experience teaching, you could turn this into a part-time job.
There are thousands of people seeking to learn English online, so you could teach the English language without needing a degree. 
However, if you'd prefer to teach children on an easy-to-use platform, you could try Outschool. Outschool will hire you to teach in a subject area of your choice.
This could include:
Math
Science
Art
Coding
Animals
Cooking
More!
The great thing about working online with Outschool is that you can choose your own schedule and earn money when you want.
 Also, you don't need any qualifications at all. Just a willingness to help curious kids!
Find out if Outschool is for you!
14. Graphic Design
Graphic design is one of the best hobbies for stay at home moms to make money because it can be really profitable! 
Graphic designers who work on a freelance basis have the greatest opportunities because graphic design projects are always in demand. 
You can get high-paying clients in the long run, but to showcase your talent, I recommend using Fiverr to create a portfolio of projects.
It's free to sign up with Fiverr, create a profile and start getting jobs. 
When you complete jobs successfully, these can be shown to other clients and you can snag additional gigs this way. 
15. Gaming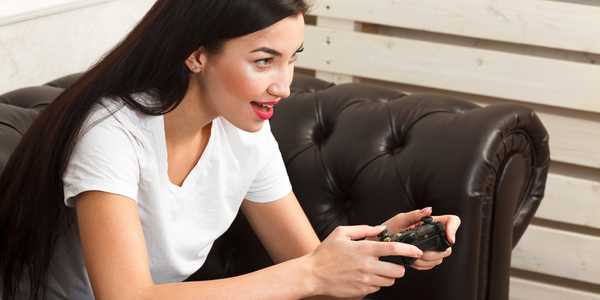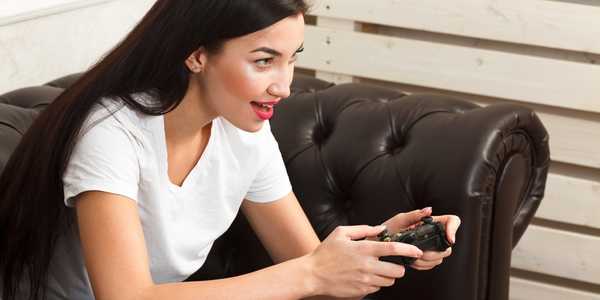 If you're a mom who enjoys playing games, did you know that you can earn thousands from this hobby?
Yes!
You can earn money as a mom gamer by live streaming your games. According to a Market Watch article, some gamers earn between $3,000 – $10,000 each month!
This type of hobby can be very addictive, so it's best to carefully manage your time, so it doesn't get out of control. 
Also, you'll need to play games that customers actually like, instead of random ones that only you like.
If you're not into this type of gaming, you can earn money playing games with Kashkick.  
16. Personal Shopper
Who doesn't enjoy shopping? You can earn money by being a personal shopper for clients.
While there are various niches, a personal shopper for clothing and accessories is a very popular one. 
It is necessary that you have a sense of style, understand fashion and keep up with current trends. 
Clients will expect the best quality products and clothing that fits their personal style. 
Some personal shopper duties will vary based on client need. These may include:
Financial shopping
Visiting malls
Managing social media
17. Browsing the Web
You don't have to feel like you're wasting time by browsing the web. 
There are legitimate companies that will pay you to surf the web and while it won't make you rich, there is plenty of extra money to be made. 
It's almost like making passive income because you're getting paid for something you would be doing anyway!
You can use sites like Swagbucks, InboxDollars, MyPoints, and Survey Junkie to search online and earn rewards. 
Sign up for free and start browsing!
18. Knitting
If you enjoy knitting as a hobby, you should try to make money from it as soon as possible.
There is certainly joy in knitting items by using your creative skills. 
One way to make money from knitting is to choose a profitable niche and create unique items.
These can be fun and quirky while still being useful.
Here are some unusual items to knit and sell online. 
19. Crafting
If you're looking for a way to make extra cash or create a business that you're passionate about, crafting could be it.
By investing in a few crafting supplies and combining them with your ingenuity and skills, this business could be a goldmine for earning a fantastic amount of money.
Crafting does take time and you will have to be dedicated to making it work. However, a passion for this hobby really does help!
A few popular craft ideas include:
Candle Holder Mason Jars
Plush Toys
Clay Tray Bowls
Fluffy Pom Pom Rugs
Colorful Bird Feeders
Selling these crafts can be easy too. You could sell them on Amazon Homemade, Etsy, or your own website. 
20. Travel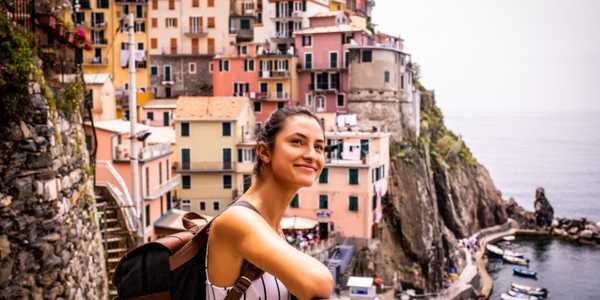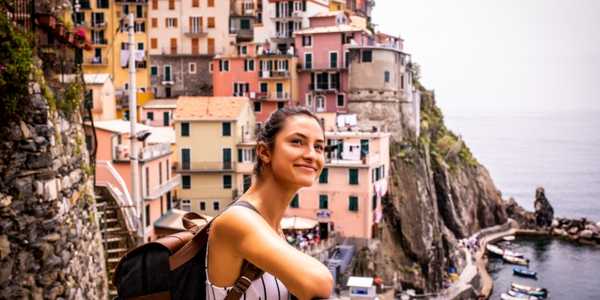 Traveling around the world is not something that everyone can afford.
However, you could still benefit from this hobby by traveling locally instead.
One of the most popular ways to earn with travel is by working as a travel writer.
 Whether you live in the US or not, you can get paid by travel magazines to write about the local scene which includes the food, culture, the most popular spots, and even the wildlife.
This is something you can do part-time or on the weekends to supplement your day job, since you may not always have time for travel. 
If writing is not your thing, you could also create a Youtube travel channel to share your adventures while earning royalties. 
Frequently Asked Questions
How Can Stay-At-Home Moms Make Enough Money?
This will be different for every mom, but it all comes down to choosing the right hobby for you.
Researching what works best with your schedule is probably the most important factor when starting a money-making hobby.
All hobbies are different and the demand is greater for some hobbies than others.
However, stay-at-home moms can make enough money by choosing a profitable hobby that is both manageable and sustainable for the long term. 
How Can I Stay at Home and Make Money?
It's easy to make money from home as a stay-at-home mom because of the range of available opportunities. 
With just a laptop, high-speed internet, and availability, moms can stay at home and make money online for as long as they want. 
What can a stay-at-home mom do to earn money you ask? 
One of the most popular online jobs for moms right now is working as a VA. If you're just a beginner in the virtual assistant field, here is a list of places to start. 
How Can a Busy Mom Make Extra Money?
In my opinion, moms are always busy, yet, we seem to make it work. While finding online jobs is ideal, there are other ways to make extra money which does not involve working for hours at a time.
If you're a mom looking to earn extra money try the following gigs:
There are also some creative job ideas available for moms to work remotely and choose their own schedules. If you'd prefer something more permanent, starting a home-based business might be a good idea. 
Best Hobbies for Stay At Home Moms to Make Money
These hobbies are some of the most popular ones around and you can definitely make money from them if you persevere. 
It's all about having fun and making the most of your mom life!
You don't need to get tied down with just one hobby either. Creating multiple income streams is one way that moms are making money and retiring earlier than ever.
So choose a hobby and start earning as soon as possible!
Please PIN this for later!