This post may include affiliate links.
Are you looking for a hobby or a few hobbies that can make money fast?
  Hobbies are great for developing skills, for pleasure and enjoyment, to pass the time, learning something new, and making new friends.
But have you ever thought about monetizing your hobby?
This may be something entirely new to you and that's totally fine! If you don't have a hobby, that's ok too, but you should really think about starting a hobby and making money from it. 
You might be thinking about how to find hobbies that can make money and how do you go about it?
Well, in this post, I'll show you some of the best hobbies that make money fast and how you can start making an income with them!
Please share the ❤️️ and PIN this post for later!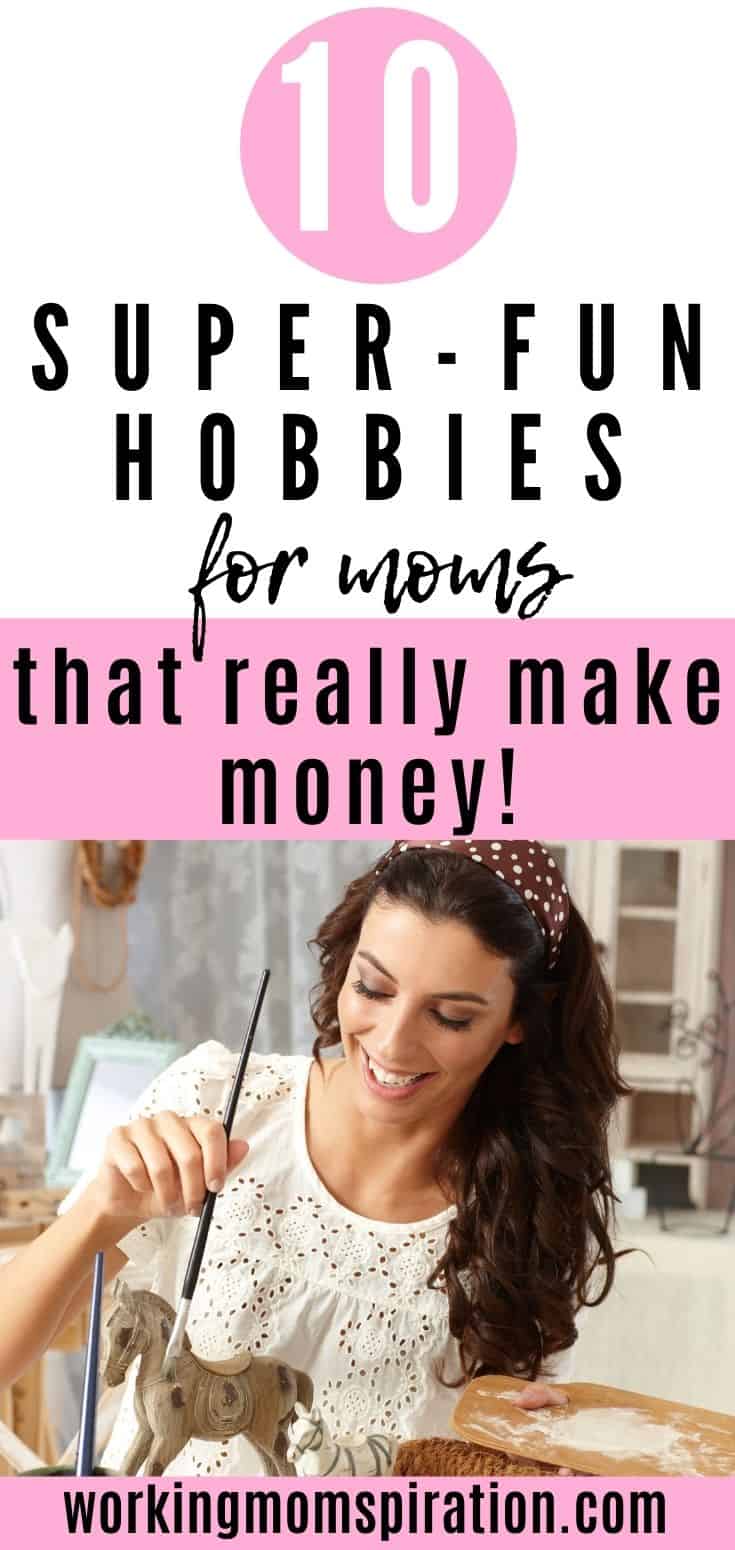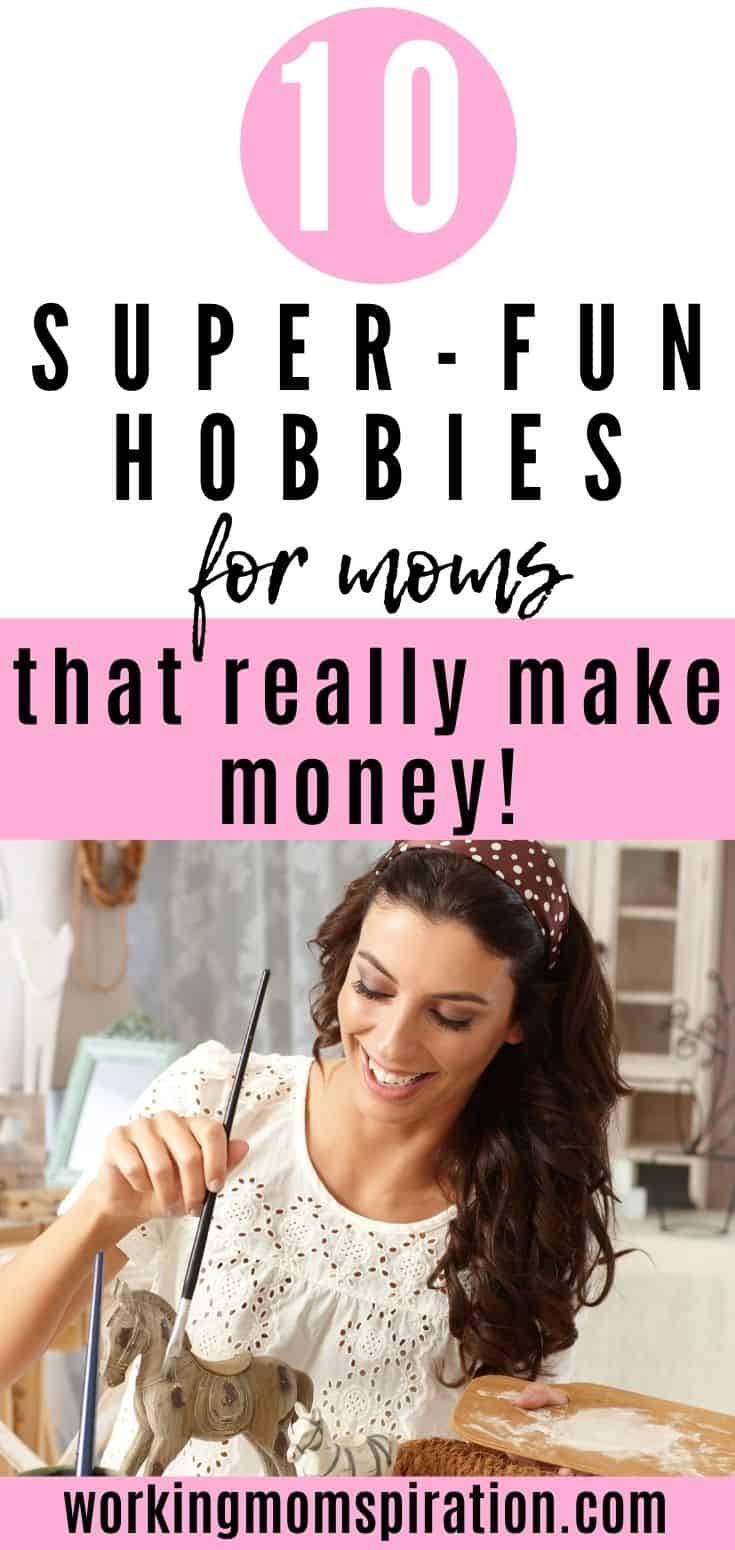 List of Hobbies that Can Make Money Fast
1. Writing
Writing is one of the very best hobbies that can make money fast because writers are in high demand. 
If you have the skills to make it as a writer, you can take advantage of this opportunity and earn extra cash online.
You can take this even further and establish a writing business or turn writing into a career opportunity. 
However, if you're not quite ready to take up a writing business or career, you can always start a writing gig and work on a flexible schedule.
Freelance writing is very popular and there are several sites where you can start writing and earning online.
A few trusted sites are:
Upwork
ProBlogger
Text Broker
Another way to earn cash by writing is to start a blog. You may be wondering how do you actually make money from blogging and does it even work?
The answer is yes it does work, and you can make far more money from being a blogger than from being a freelance writer. 
Bloggers make money blogging through:
Ads
Affiliate Marketing
Courses
Sponsored Posts
Selling digital products
Writing content that helps your readers is one of the most important aspects of blogging and in order to do this, you will need to structure your posts the right way, and write awesome blog posts.
Learn how to start a successful blog with this step-by-step guide and start making money writing on your own blog!
Creating an Ebook is another way to take your writing dream to the next level.
You can now easily write and publish your own book online with a simple click. 
By using Amazon Direct Publishing, you can write your ebook, design a beautiful cover and self-publish your book all for free.
This could include writing fiction, non-fiction, or children's books!
In order to secure sales for your books though, you could start a Youtube channel to build an audience by talking about your favorite books and reviewing them online for the book tube community. 
2. Art
Another hobby to take advantage of is in the area of art.
This can involve drawing, painting, calligraphy, and sculpture.
If you have the artist's touch, you can certainly use this hobby to make money online while enjoying something you love. 
Graphic designers, like writers, are in great demand as there are many business owners and even brands, looking for artists to create beautiful illustrations for marketing and other purposes.
You can scope out freelance graphic design gigs on Fiverr and Upwork or start your own shop on Creative Market, Creative Fabrica, or Design Bundles selling your artwork online. 
You can set your own prices and get purchases indefinitely because your artwork will be online forever!
Another way to sell your artwork is by putting them on T-shirts. I'm mentioning this because Print on Demand is very popular right now you can make thousands selling your artwork and designs on T-shirts.
One of the best places to sell right now is on TeePublic as it accepts artists from all over the world.
You're not limited to T-shirts either because you can put your designs on mugs, stickers, phone cases, beach towels, posters, and much more!
3. Photography
Photography is a very well-known hobby so of course, I had to put it on the list. If you take great pictures, you can definitely make good money doing it. 
Lots of people do photography as a hobby, but don't know that they can make money from it.
Now that you know, it's time to start making an income from this hobby.
Most photographers start off small by taking pictures of family and friends, then branching off into more professional fields like wedding photography, maternity shoots, baby shower shoots, and doing professional headshots. 
 Some photographers travel all over the country and even the world to take gorgeous photographs of nature, cultures, and scenic landscapes that they then sell and make royalties from.
A few websites to sell on are:
If you are new to photography, you can start earning money by selling photos on Fiverr and meeting new clients on this platform.
However, most people with this hobby tend to turn it into a business.
Starting a Facebook page and even creating a website with your portfolio is a nice way to get your business out there and reach even more clients. 
4. Cooking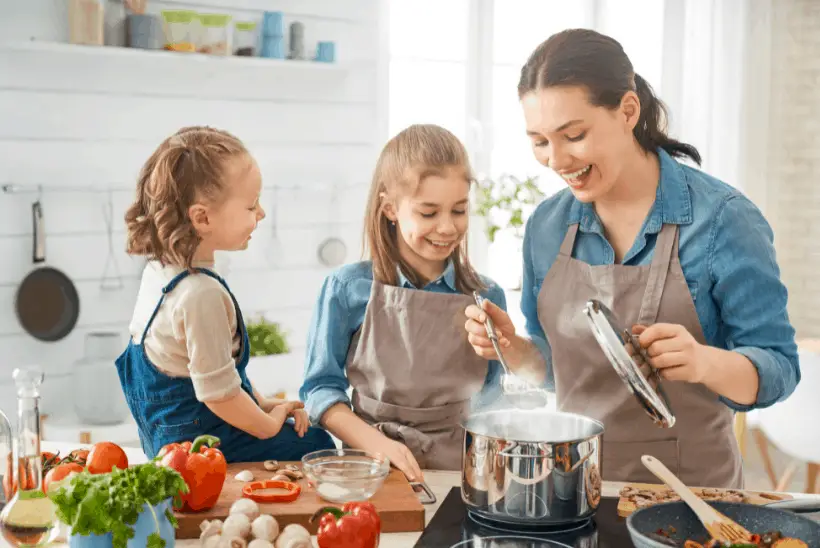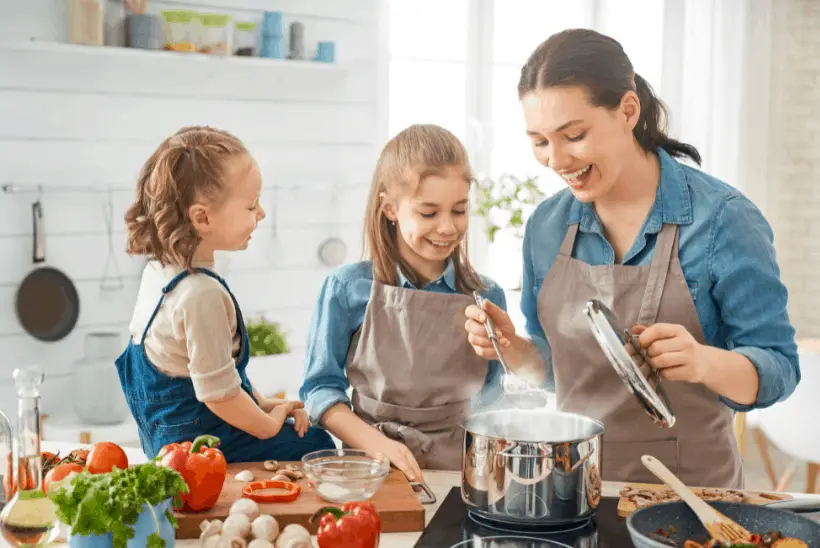 If making tasty meals or cooking with love is your jam then it's time to turn this hobby into cash.
Cooking is not for everyone, but if you find yourself making new recipes and your family and friends really love it, then you can transform it into a business.
While cooking is not looked at as a hobby, it can still be a fun experience for those who love creating new dishes and experimenting with ingredients. 
Food is an art form in its own right and people love to see intricate dishes that they can learn to do themselves.
Sharing your love for food or cooking can be done in various forms such as through a food blog, a YouTube channel, a catering business, or even an Instagram account that showcases elaborate meals for a specific audience. 
There are many ways to earn cash from this hobby, and these ideas are just the tip of the iceberg.
Try doing some research and getting inspiration from other food lovers to see just how far you can transform your hobby into making money.
5. Gardening
This is such a relaxing hobby that you'd be surprised that you can actually make money from it.
There is real growth in the number of people who are buying plants, especially among millennials. 
This is especially true for those who live in apartments, and want to spruce up their lives with a bit of greenery.
But let me just let you know that you can have a flourishing garden with or without a garden.
Using pots and even a little greenhouse space is the way to go right now!
There are a variety of plants you can grow and sell, but succulents are definitely in demand.
You grow them and sell them on platforms like Etsy and Amazon Handmade.
You can also try selling other types of plants such as tulips and daisies or rare flowers that people will pay more money for. 
A big part of making money from this hobby is by getting quality garden supplies.
You can find them at your local plant shops or order them in bulk online.
6. Teaching
Do you have a passion for education? Would you love to teach, but you're not interested in the typical 9-5 job?
If that's the case then follow your passion and make money from your hobby with a teaching side hustle.
One of the easiest ways to start making money from home teaching is by becoming an online tutor.
You can teach children from all over the world with just a laptop and high-speed internet.
A few places to get started with this are
If you would like to teach in a specific subject area, then creating a course might be for you.
And if you're already worrying that creating courses is hard, then think again.
With online platforms like Udemy, Thinkific, and Teachable, you can easily create a course with their simple tools and make passive income from it for a long time.
The great thing about Udemy for course creators is that they actually promote your course so you don't have to think about the marketing aspect.
7. Making Crafts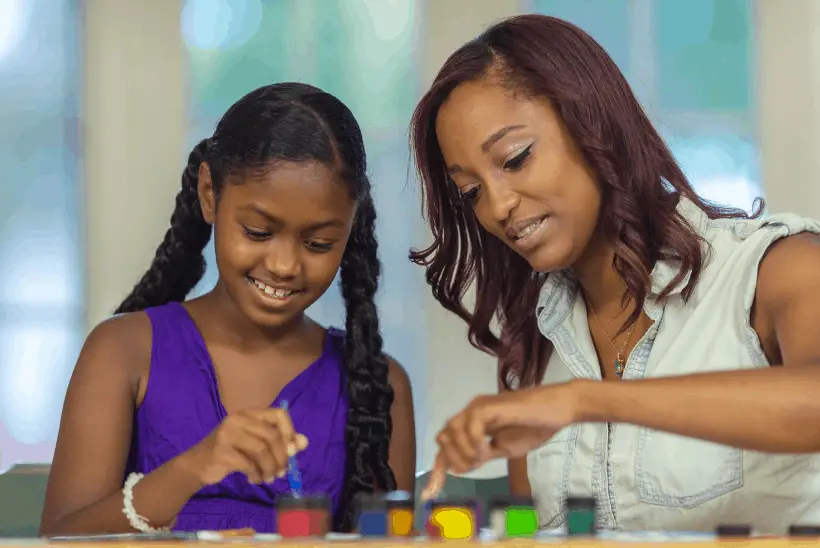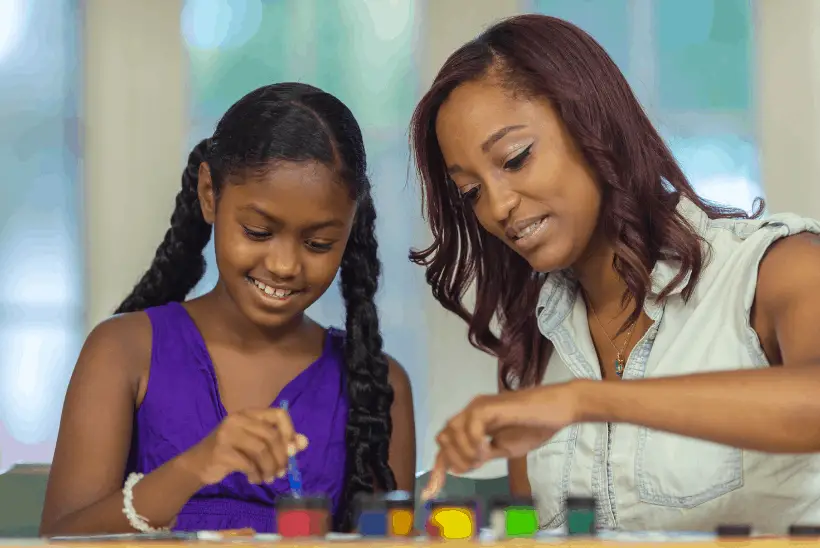 Are you great at making your own crafts?
There are plenty of opportunities for you to create handmade crafts that you can sell online.
These can be bath bombs, stickers, candles, wall art, and more.
But how do you actually get started? The first step you could take is opening an online store.
Most sellers start out on Etsy because they have millions of people searching for handmade products on their website each month.
This means potential traffic to your very own Etsy shop.
Etsy charges $0.20 to list each item and their platform is fairly simple to start using.
One of the best ways to promote your new business is by making use of social media platforms like Facebook, Instagram, and even Pinterest.
Start building your audience by posting cute images of your creations and showing potential customers how it could benefit them.
Check out how this mom makes almost a million dollars each year with her own Etsy shop. 
Another option for selling your handmade items is by opening a Shopify store.
I highly recommend Shopify because you have much more control over your business including your shop theme, product listings, and how you want to set up your entire shop. 
Feeling inspired? Here are 25 profitable crafts that you can make and sell online!
8. Play Games
Is playing games a fun hobby that you enjoy doing in your free time? I myself used to be a gamer growing up, and I do occasionally play a few here and there with my son. 
But we're talking about hobbies that make money, so you'll really need to love gaming in order to make money from this one
One way to do this is to sign up with PlayTestCloud.
This is a company that hired testers to play games and give ratings.
Sign up is free and there is no minimum payout, so you can play and earn cash as you go.
If you'd rather not be a Tester right now you can try signing up to survey sites and earn cash.
Play simple games and make money doing it on Survey Junkie, Swagbucks, Kashkick, PrizeRebel, and InboxDollars.
It's all free and you can get started right now and earn an extra $100 each month!
If you want to go all-in with gaming, probably the best way to make money from your hobby is to start a Youtube gaming channel.
Gamers on Youtube generally make videos that their audiences watch for fun.
This can entail live streams, tutorials, and gameplay videos.
In order to make money from your gaming hobby, you'll need to build an audience and engage with them frequently. 
9. Reading
Do you enjoy getting cozy in bed and reading a good book?
Before I was mom, I was able to read about 100 books a year!
That was with the help of the Good Reads reading challenge that I followed each year.
Now, I'd be happy reading just one book each year. There's just no time!
But if you're a book lover, you can turn your passion for reading into a steady income by doing book reviews for companies like
You'll be working on a freelance basis for these sites which means that they're more side gigs than anything else.
But this means you'll have more for your true passion – actually reading books.
If you enjoy reading this much, you can also work as a proofreader correcting articles and making sure they are free from grammatical and punctuation errors.
To build your portfolio as a proofreader, you can start with small jobs on Fiverr.
To help you learn more about proofreading and actually make a full-time income from it, I highly recommend this free proofreading course. 
10. Shopping
Yes…shopping is a hobby and you can definitely make money from it! 
One of the most popular ways to do this is by becoming a mystery shopper.
You can get paid for visiting stores or restaurants and reporting on their cleanliness, customer service, and overall productivity.
The great thing about mystery shopping is that it's very flexible.
Another way to make money shopping is by buying groceries and delivering them to people using Instacart AND DoorDash.
You simply download the app, sign up and start working.  
If you don't feel like leaving your house to shop, you can also do reviews online.
One place to start with is Panel Place.
Browse through their opportunities, apply for them, give your honest review and start earning cash.
Sign up with Panel Place here!
If you like to get cashback when you shop, then Swagbucks is definitely for you!
Sign up with Swagbucks and then get cashback when you 'shop for clothes, electronics, travel, groceries, gifts & homeware'.
You can slo get cash back with apps like:
It's a win-win in my book!
Get Started With Hobbies that Can Make Money
 In order to be successful at making money with your hobby, you'll need to validate it by doing market research.
By doing this, you'll basically be incorporating a business plan to discover potential customers, market demand, and know your competition.
 By doing your research before you get started, you'll be saving yourself lots of time and getting ahead of the game.
Once you've decided to focus on that particular hobby, then it's time to think about branding and promoting it if you plan to create a full-time business.
The benefits of turning your hobby into a business are that you can potentially have more freedom, and you can make a full-time income if you play your cards right.
For now though, if your hobby is just that, a hobby, then you can continue having fun with it and make some extra cash on the side with these money-making tips.
Let me know which of these hobbies you'll be trying in the comments below!
If you liked this post, please PIN it for later!????❤️️