This post may include affiliate links.
Every year, millions of people make the new year's resolution to get fit and start a healthy lifestyle. 
But after the first few months of the new year have passed, that promise falters and it's back to late-night snack binges and fast food in exchange for healthy dinners.
There is one way to make up for this though, and it involves a little investment and work. 
Not only will you get fit, but you'll also lose weight and make money.
And before you think this is some type of scam, it's one way that hundreds of men and women are living healthier lives and having fun doing it. 
Have you ever tried a:
2 week weight loss challenge?
15 day weight loss challenge?
50 day weight loss challenge?
How about doing a 30 day weight loss challenge at home?
If you have, then you certainly won't mind trying this lifetime weight loss challenge – because this will change both your weight and pocket for a lifetime.
Are you still intrigued?
If so, read on to learn more about losing weight and getting fit along the way!
Remember to share the ❤️️ and PIN this for later!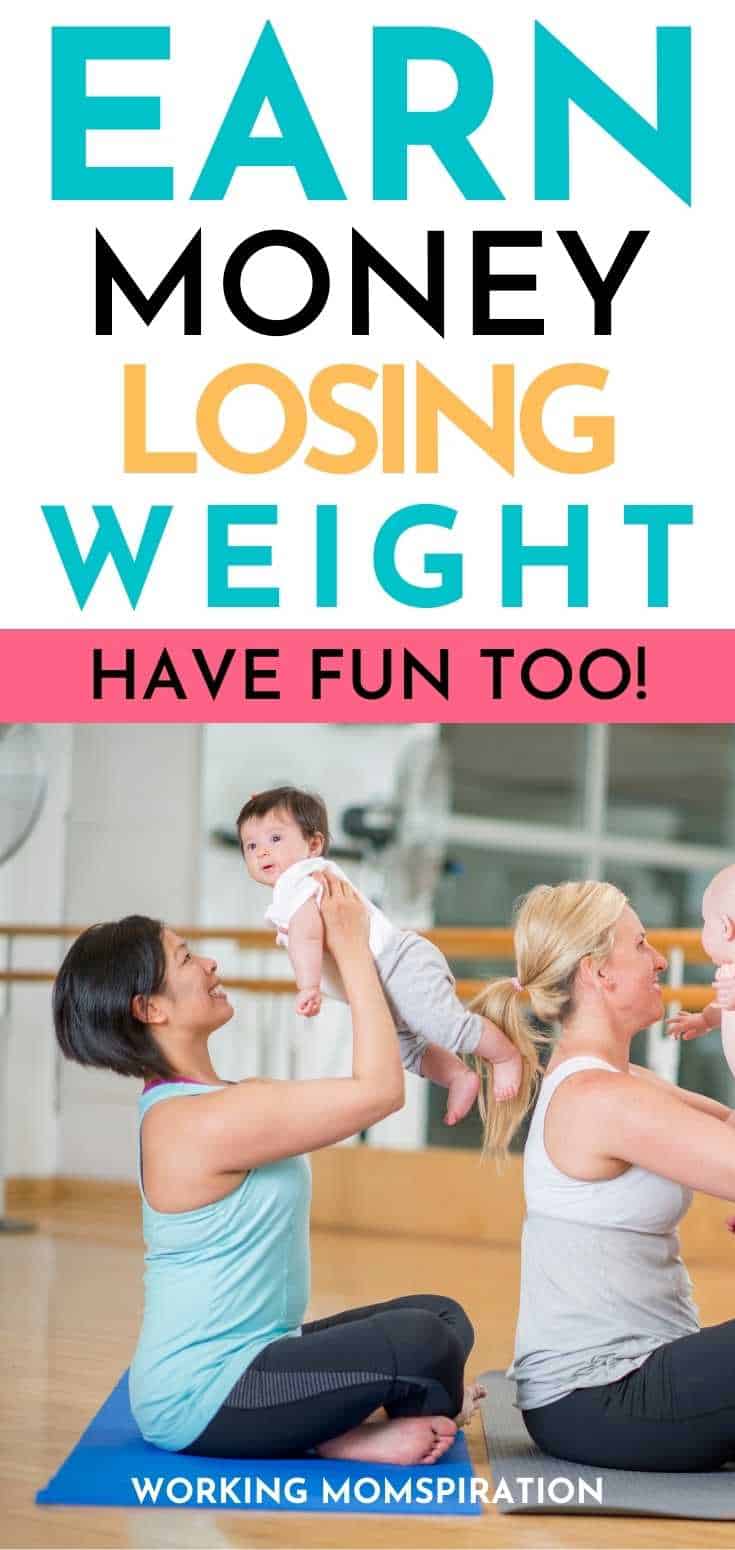 Creative Weight Loss Challenge Idea for Money
Losing weight and getting fit are not easy tasks.
But, it's the aspiration of many people to maintain a healthy weight and live healthier.
Losing weight helps to lower blood pressure, and improves blood cholesterol.
Is this something you want to do right now?
Healthy Wage can help you there.
Healthy Wage is a company that pays up to $10,000 for participating in challenges and losing weight.
I personally think it's one of the best ways to lose weight and make money because it won't feel like you're actually doing work.
The challenges they offer, make it as enjoyable as possible and the end reward is promising.
How to Actually Get Fit and Lose Weight with Healthy Wage
First off, Healthy Wage has some rules that contestants have to go by in order to be successful.
And before you start worrying that it's something difficult, here are the tips they offer:
Utilize the Healthy Wager calculator: From here you can choose the amount of weight to lose, the time frame, and the amount you'll wager on losing for that period.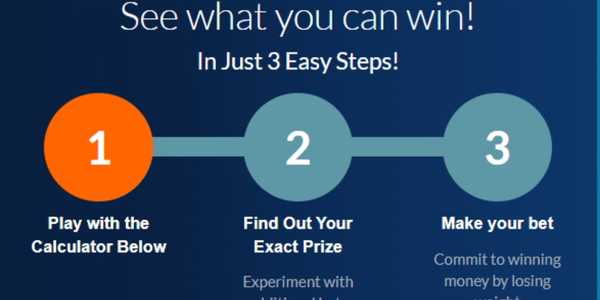 This will determine the prize amount for the month. Healthy Wage pays up to $10,000, so this gives you the option to determine the amount for your prize. 
The next step involves entering details like your weight, height, and gender. 
Complete the signup process and agree to pay the monthly amount.
Finally, work on losing weight, getting fit, and winning your prize money!
I highly recommend going the extra mile to lose the weight, because it can really help you to live a better lifestyle as research shows we do need more exercise.
If you don't win your challenge, it's still for a good cause as the money goes to Healthy Wage which in turn helps other people financially.
How to Get Fit with Healthy Wage in the Workplace
 Workplace Challenges
Healthy Wage actually partners with hundreds of employers across the country to help their employees lose weight.
Small businesses with under 500 employees can apply for challenges too. The challenges involved include:
The 10,000 challenge
Jackpot Challenge
Step challenge
According to Healthy Wage, this helps to foster employee engagement, improves wellness, and decreases health care costs.  
Who doesn't want that?
Healthy Wage also reports that there is an average of 5% weight loss among participants in the challenge. 
The Best Ways to Get Fit with Healthy Wage
Taking a Healthy Wager
This involves using the calculator and taking on the challenge solo. As mentioned before, you simply use the calculator to determine your desired weight and the amount you'll invest.
Work on losing weight until you get to your ideal weight.
Healthy Wage Team Challenge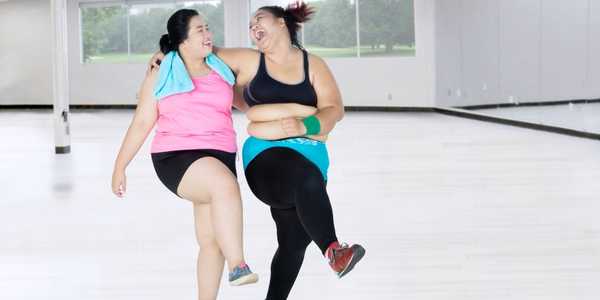 However, perhaps the most fun way to make money with Healthy Wage is with Team Challenges.
Team challenges work in much the same way as workplace challenges, but involve smaller groups. 
In team challenges, members of 5  participate together for a chance to win $10,000. 
This could involve families that want to lose weight together, working moms who want a fun way to lose weight, or dads looking to start a healthier lifestyle. 
It's also pretty affordable because you'll pay $25 for 3 months and if your team loses the most weight during the challenge, the $10,000 grand prize belongs to the group!
Check out more information about Team Challenges!
How to Get Fit With the Team Challenge
The Team Challenge is great because there is an incentive to win money and also perform well for your team.
Because you don't want to let them down, you'll feel obligated to complete your goal in time.
It's more enjoyable for you to participate in the team challenge and get encouragement from group members. 
You can also motivate your group members and share tips so you can all benefit from this weight loss program. 
Challenges include:
Shedding the Pounds Fast Track Challenge
Wages for Health Fast Track Challenge
Moving Along Step Challenge
Stick With It Fast Track Challenge
And More!
Take a look at more challenges you could try!
I love the team challenge options because members can try up to 10 challenges at once. This gives you more chances to make money and of course – to get fit. 
Can You Really Get Fit and Make Money with Healthy Wage?
Yes, you can!
This is not just some money-making scheme or an easy way to lose weight. 
It's a legitimate online program suited for people who want to lose weight but need motivation. 
And there are people who not only lose weight with the program, but were able to make money doing it!
How to Lose Weight with Healthy Wage 
One of these winners is Anastasia.
She described herself as feeling miserable and she felt too out of shape to participate in a healthy and active outdoor lifestyle.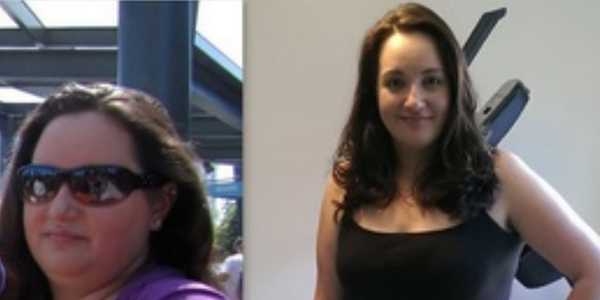 Her boyfriend told her about the Healthy Wage Challenge and she decided to take it head-on. 
Anastasia sought to invest in the maximum that she could afford, which was $167 each month for 18 months. 
And guess what? This was the amount she already spent while dining out each month!
Anastasia also changed her diet and started working out. 
At the end of it, she walked away with $10,000!
She then made a profit of more than $6,000 which is pretty good if you ask me!
And it's not just Anastasia that earned from it.
There are several other success stories from winners with their own stories of how they went from not having any motivation to really feeling empowered and losing weight.
Other examples include 
If you really want to lose weight, get fit, and earn along the way, definitely read more about Healthy Wage to see if it's something you could try now. 
Healthy Wage and its Mission
Since the company was founded in 2009, they have been granting cash and prizes to individuals who choose to lose weight in a fun and creative way.
The idea all came about from research conducted at Harvard, Carnegie Mellon University, and the University of Pennsylvania.
The research suggested that cash rewards can increase the effectiveness of weight loss programs.
 That's because the thought of a reward can push someone to achieve a goal that would otherwise be undesirable. 
The success of Healthy Wage is attributable in part to the organizations and contestants they team with.
These include universities, retail stores, health systems, and other companies within the US and the global community. 
Healthy Wage is supported financially by government entities and private companies that understand the importance of incentives and how it affects human behavior. 
Other Ways to Make Money By Getting Fit
Become an Instant Shopper
This is a fantastic side gig that will keep you active and help you make money. 
Instacart shoppers work for the delivery grocery service known as, you guessed it, Instacart, where they shop for and deliver groceries to customers. 
You have the choice to work as a full-service Instacart shopper or an in-store shopper. 
One of the requirements of the job involves being able to lift 30 pounds or as much as 50 pounds. 
So this job should leave you feeling pretty active!
Start working with Instacart today.
2. Deliver Groceries with DoorDash
This is another company that hires workers called Dashers to deliver food to customers. 
Get started with a part-time opportunity or a driver delivery gig. 
DoorDash hires Dashers in select states in the US and Canada.
You have more opportunities to earn money with challenges like PeakPay and tips from customers. 
Get started and start making deliveries with your car, scooter, or bike!
3. Run Errands and Do Odd Jobs with Task Rabbit
Would you like to earn money on your own time and get fit while doing it?
I don't see why not!
Task Rabbit operates in the US and is a same-day service platform hiring Taskers to do a variety of jobs.
Some jobs can be done online such as proofreading, online research, and transcription, while other gigs are done on the go.
Some of these include:
Handyman
Plumber
Standing in line (weird but true)
Furniture Assembly
Personal Assistant
Cleaning Services
How Can I Train Myself to Get Fit?
Getting fit is not an overnight process and neither is losing weight. What you can do is make it pleasurable so you feel motivated each day. 
Here are a few tips to try:
Use a goal planner
Create realistic goals you can meet and create a timeline for each. Don't pressure yourself too much, especially in the beginning.
Incorporate physical activity into your routine
 While doing chores, add some extra steps or moves to diminish the calories. 
When walking your dog, try doing a jog instead of the usual walk. This could really go a long way.
Add some creativity and fun
Don't make losing weight harder than it actually is. Try doing a fun sport you enjoy and ask a friend to join you. 
This will make it seem like you're not actually working out, but just hanging with a friend. 
Get Fit and Lose Weight with the Healthy Wage Challenge
Losing weight might not sound like the most fun activity in the world, but with this weight loss program, you'll actually be looking forward to it every day.
Not only will you be feeling healthier, but you also have the chance to win $10,000!
Remember that Healthy Wage makes you invest each month, and you do NOT want to lose that money.
So I recommend using creative methods to win this weight loss challenge.
Felling up to it?
Check out Healthy Wage and earn money!
If You Liked This Post, Please Pin It For Later!❤️️📌