This post may include affiliate links.
It can be a long and painful wait for your salary at the end of the month. 
It also doesn't help that you've got bills to pay, a ton of groceries to buy, and other never-ending expenses to cover. 
As a woman – single or not, it would be great to make money a bit faster, wouldn't it? 
Well, if you've ever wanted to know how to make money fast as a woman, this helpful guide will show you some of the most convenient ways to earn money!
There are several ways to make money as a woman which include online jobs, side hustles, small businesses, and small gigs. 
If you're willing to put the work in and earn money a bit faster, read on to learn how to make money fast as a woman!
PIN for later!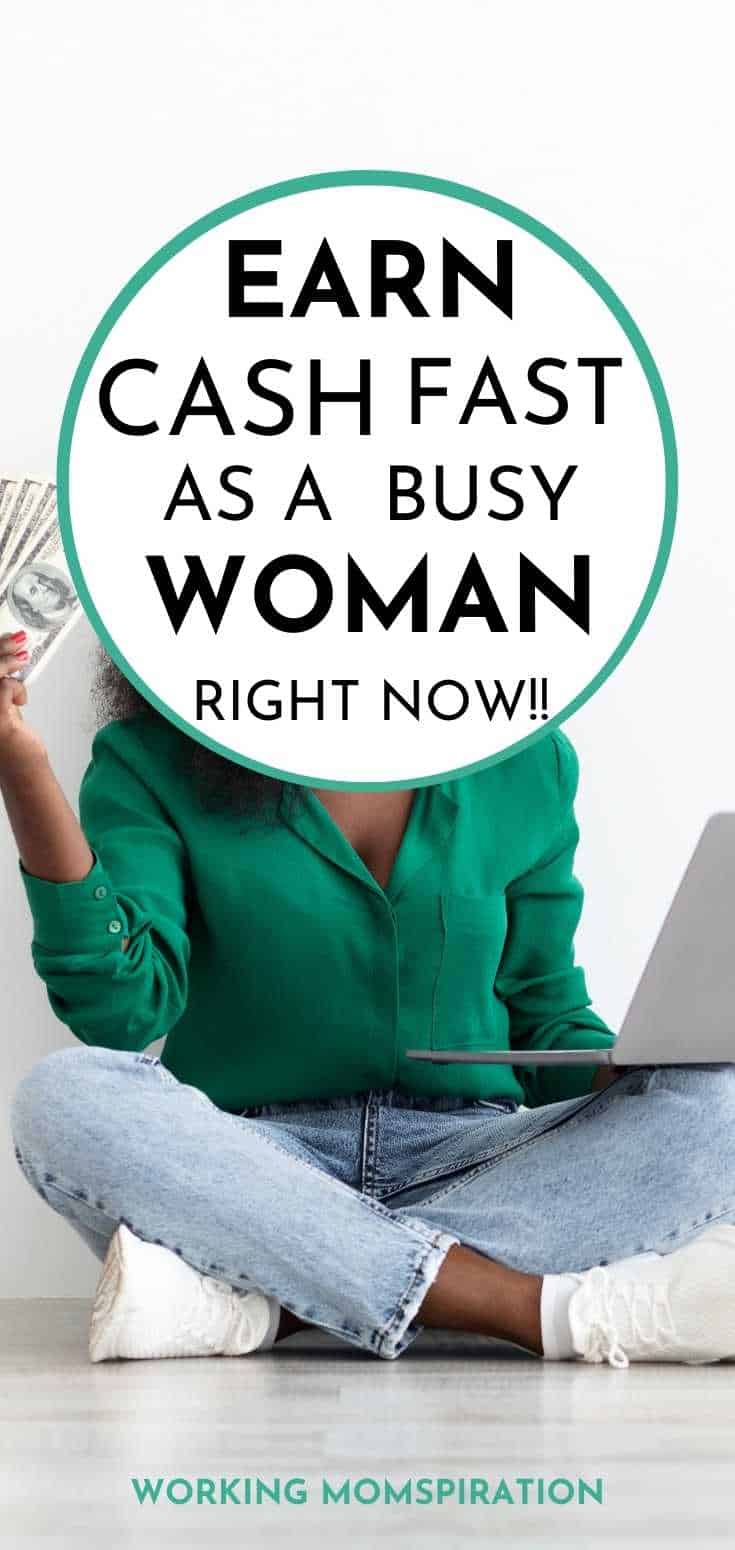 How To Make Money Fast as a Woman
As mentioned before, there are now thousands of ways to earn a steady income online. Some are a bit more difficult, while some are quick and easy. Here are a few different ways that women can earn cash through business, side hustles, freelance, and remote work.
Make Money as a Woman with Small Gigs
1. Sell Your Stuff
If your home is stuffed with items that you no longer need, it couldn't hurt to sell a few. You'll not only be earning money but it will also clear the clutter.
Items that sell well online include:
Lightly used clothing
Shoes
Game consoles
Mememorbila
Electronics
Furniture
The ideal place to sell your stuff is online. It's a hassle-free and simple process. A few online spots to sell items online include:
Poshmark
Facebook Marketplace
eBay
Amazon
If you'd like more ideas on what to sell online, here are 28 household items to declutter and earn cash!
2. Rent Space
Do you have a room or some space in the house that is no longer being used? Perhaps you have a child in college or you just have a lot of unused space.
Whatever the reason, you shouldn't let it go to waste. You could be earning from this passive income gig by using your home as an Airbnb rental.
This is especially convenient if you live in a tourist area, or a spot where travelers often traverse.
Airbnb hosts can earn more than $500 each month just from using an asset they already have. 
It might turn out to be a seasonal gig, but it's something you could do when it's busy in your area.
3. Use Task Rabbit
Another easy way to make money fast as a woman is by completing small gigs on a site called Task Rabbit.
This is a same-day service platform where Taskers can participate in various jobs and earn money once the job is finished.
A few jobs listed on the site include:
Handyman
Standing in line
Research
Spring cleaning
Personal assistant
As you can see, these are relatively easy everyday jobs that anyone can do. The best thing about TaskRabbit is that you don't have to wait for weeks to get paid and Taskers also get tips apart from their general pay. 
4. Try Microjobs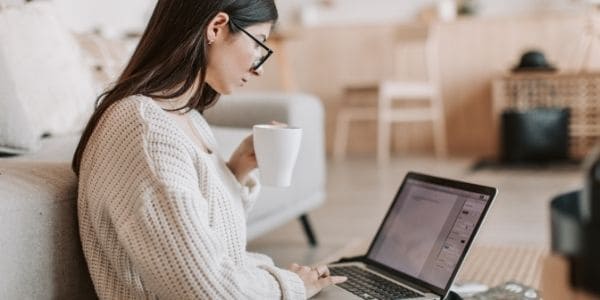 It can be fun trying to do small jobs online that don't require much work. The popularity of micro jobs has risen in recent years, due to their quick and easy nature.
These tasks include things like posting comments, leaving a written review, translation, research, and data entry.
A few places to try microtasks include:
Clickworker
Mechanical Turk
Microjobs don't pay a significant amount of money per task, but it is a good way to earn money quickly.
  I only recommend doing this to make extra money or supplement your income as it doesn't suffice as a full-time job. 
5. Research Studies and Surveys
Earning money doesn't have to be a drag. There are some fun ways to make extra cash that you can actually look forward to each day.
One of these includes taking surveys. Usually, businesses need the opinion of customers about the products and services they like. 
An easy way for them to get this information is through surveys. As a survey taker, you can sign into a survey site each day and complete available offers.
It's best to be honest and as thorough as possible. To earn money from this right now, use legitimate sites such as:
To benefit from this, I recommend taking surveys during your free time such as your work break or chill time. 
Make Money as a Woman with Online Business
6. Dropshipping
One of the most popular business ideas online is dropshipping. Since this concept became a reality, entrepreneurs have taken the risk to start their own online enterprises. 
Dropshipping involves selling products online without keeping any inventory yourself. 
When a customer makes a purchase through your online store, the dropshipping company ships the product directly to the customer.
You won't ever have to worry about dealing with the hassle of shipping or managing physical products.
To find out more about earning money from a drop shipping business, this Udemy course shows you how to find profitable products and build a 6 figure business. 
7. Sell T-shirts
The T-shirt-selling craze is still growing strong and just about anyone can get started, and completely free at that!
The first step to starting a successful T-shirt business is choosing a niche. Are you designing for animal lovers, stay-at-home moms, nurses, teachers, or creatives? 
This will determine the type of pictures and text-based designs used on your shirts. 
Also, you'll need to get inspiration and discover trends, to see what types of designs are selling online. 
One of the best ways to make money fast with this business is to choose a print-on-demand company to sell your shirts. This could be Printful or Printify.
You can then use platforms like Etsy or eBay to sell your designs and earn consistent revenue. 
Find out more about selling T-shirts online and starting a profitable business. 
8. Printables
Did you know that printables are hot sellers every month of the year?
Oh yes, and it's very easy to design your own printables and sell them online. 
To start creating them, you can use a free tool like Canva, or use Adobe Illustrator, or Microsft Powerpoint. If you know absolutely nothing about how to create sizes, use colors or create templates, a course about printable design could help.
This lady had earned $10,000 with her printables business and this is something you can do too! 
It's completely passive and you can simply set it and forget it. 
Here are some great template ideas to create using Canva!
9. Furniture Flipping
If you would like to start a business that utilizes a little creativity, then furniture flipping might be right for you.
With a sense of design, some patience, and drive, you could start a side hustle that could transform your life.
While furniture flipping is nothing new, making a full-time income from it definitely is!
How it works is that you purchase furniture on the cheap and remodel it nicely to sell for a profit. 
You can find furniture at flea market sales, thrift stores,  garage sales, or on Facebook Marketplace.  
Selling things like dressers, tables,  vanities, end tables and storage sets are a great way to get started.
To make this a successful venture, you'll need a workspace, painting and reupholstery equipment, and a way to transport your items for sale.
The best places to sell your completed project are:
Facebook Marketplace
Garage Sales
eBay
Find out more about how to make your first $100 flipping furniture with this great free resource. 
10. Baby Rental Business
You may not have heard about this one before, but just in case you haven't realized, babies need a LOT of gear. 
From strollers to car seats and high chairs, parents do have to spend a hefty amount on the newcomer.
This is a fantastic business for moms who already have tons of baby gear stored away in the garage. 
Even if you have none to start with, you can check resale shops that have these items at affordable prices. 
Once you've purchased them, be sure to check that everything functions well, is thoroughly clean, and looks appropriate.
To help you launch your baby rental business, BabyQuip can guide you along the way.
You can become a provider with BabyQuip and they will provide you with marketing materials and a catalog of baby items that you can rent through their company. 
Find out more information about starting your business with BabyQuip. 
Make Money as a Woman with Freelance Jobs
11. Writing 
One of the fastest ways to earn money online as a woman is to work as a freelance writer. 
Freelance writers earn a median salary of 104, 000 each year!
The best part about writing is that you don't have to get tied down by a 9-5. However, you should be able to manage your time efficiently and meet deadlines.
There are a variety of spots to find jobs online:
Some of these sites take on beginners which is great if you've never done writing professionally.
This mom earns over 250,000 per year writing! Find out how she does it and how you can do the same!
12. Proofreading
If you're good at spotting errors and grammatical mistakes, proofreading could be convenient part-time job to try.
Proofreading does involve a lot of reading and a keen eye for finding even the tiniest errors.
It's a side gig that you can turn into a profitable business.
How do I know?
Caitlyn Pyle has done it and she made $43,000 in just a year, working PART-TIME as a proofreader!
Take this 45-minute workshop to see if proofreading is for you. 
Also, if you're interested in finding legitimate proofreading companies, here are 20 places to get started with!
13. Transcription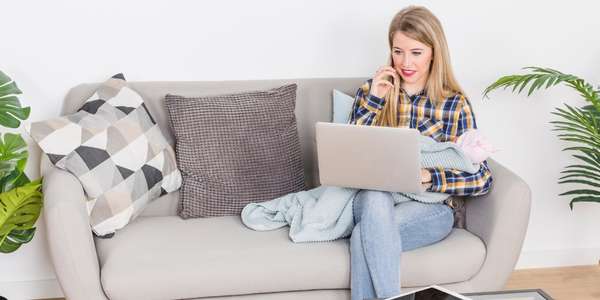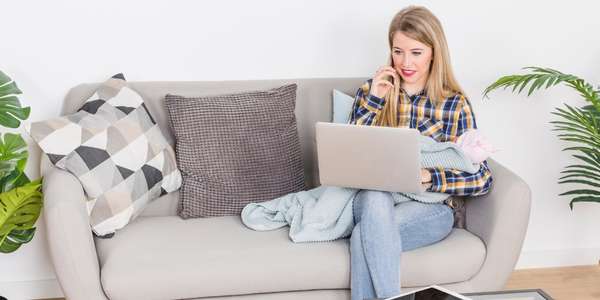 Are you a fast typer? Do you have good listening skills as well?
If so, chances are that you could work remotely as a transcriber. 
Transcribers convert audio into text and the job requires attention to detail. 
Some transcription companies are worth working for because they provide quality audio files that are relatively easy to transcribe. 
One of the best places to get started is GoTranscript. They are always looking for transcribers to join their team. 
Of course, there are other legitimate transcription companies that beginners can work with and earn a steady income. 
14. Sell Skills with Fiverr
One of the best things about working online is that you can earn money fast if you choose the right jobs.
With the rise in freelance marketplaces like Fiverr, you can earn money in a couple of days!
If you have a special skill or none at all, you can still find gigs on Fiverr and earn money.
Are you good with graphic design, digital marketing, illustrations, voiceovers, or consulting? 
You can find these job listings and more on the platform and get hired by clients. 
Using Fiverr allows you to work whenever you want and there's no pressure to endure long work hours like with a regular job. 
As a freelancer, you can even update your profile to show when you're not available and your return date.
This Customer service rep charges between $105 and $750 to complete tasks such as:
Email Support
Social media support
Live chat support
Summary report
Knowledge base maintenance
Use Fiverr for free and start making money quickly!
15. Pinterest Manager Jobs
Have you ever heard about Pinterest Management?
It's a gig that's been around for some time, but it's gotten much more popular now that more businesses are using the Pinterest platform.
Pinterest managers help their clients to get more exposure to their business by using Pinterest.
Once someone clicks on a pin, it takes them to the website where they can either purchase something or read an article.
So essentially, it helps the client get traffic and more business.
Anyone with a little training can become a Pinterest manager in just a few weeks.
Learn more about how to become a Pinterest Manager and earn money online. 
Make Money as a Woman with Side Hustles
16. Course Creator
Can you deliver valuable content to an audience? You could earn money really fast as an online course creator. 
I take courses on Skillshare and I'm learning so much!
I get excited every time I'm about to try a new course because I know it's gonna help me in my business.
You can get people excited by launching a course and guiding them through it.
First, you'll need to think about a problem to solve and if you can actually create a solution.
Would you like to help women to have a successful business on Etsy or maybe start a career in finance? 
It all depends on your knowledge and how confident you are about sharing it.
The best course platforms to get started with include:
17. Virtual Assistant Job
As a Virtual Assistant myself, I can tell you that this job is fantastic! Most VAs get to choose their own working hours and of course, work from home!
There are also a variety of roles available to you as a VA. Some common ones include:
Managing emails
Travel arrangements
Photo Editing
As you can see, this is something that we women do pretty often, so it shouldn't be that hard.
You can leverage your skills to earn more money as a VA, as technical roles generally pay more.
As a beginner, here are 10 spots to work online as a Virtual Assitant. 
18. Pet Sitter
Do you love animals? More than ever before, pet sitting has become a lucrative side hustle for people to do in their downtime. 
As a pet sitter, you get to choose what type of services you provide and when you work.
Some pet sitters do dog walks, overnight services, daycare check-ins, bathing, and grooming. Others perform a collection of services and earn more money regularly. 
Deciding on how much to charge is also important, so you can check Rover to see how much other pet sitters charge for a general idea.
To get regular pet gigs, use Rover and search for jobs that suit you. 
19. Online Tutor
If you've ever taught kids before, working online as a tutor should be a comfortable money-making gig.
Several platforms exist where tutors teach students a second language or subjects such as music, art, science, or math.
An all-in-one platform where anyone can teach regardless of their experience is Outschool. 
Classes are taught by tutors who have select hours and specific subjects.
If you'd like to earn money on the side with this simple hustle, check out Outchool and start earning! 
20. Sell books on Amazon 
This is one of the best side hustles out there because of its passive income potential.
Amazon is one of the largest shopping platforms and it's no doubt that millions of people use it each month.
To start making money, you can create books and start listing them on the marketplace. 
I've used Canva to create my own low-content books which I've sold online!
This simple tutorial shows you how to create your book from scratch and start selling on Amazon!
How Can a Woman Make Money Fast Online?
The best way to start earning money fast online is to start using online job boards to find flexible remote jobs.
There are thousands of available jobs online at any given time, many of which accept newbies. Some of the best job boards include We Work Remotely, Remote Co, Indeed, and FlexJobs.
To get a headstart, create a resume that is well-constructed and showcases all your skills and experience.
You should apply to a few jobs at once and carefully screen them to make sure you are qualified to apply.
Pin for Later!