This post may include affiliate links.
Having a suitable qualification is an ideal way to get higher-paying job opportunities or offers.
 However, more and more people are snagging lucrative jobs without any form of qualification. 
This includes working moms, stay-at-home moms, and single moms. 
If you have been looking for the best jobs for single moms with no degree required, you've come to the right place! 
While it is great to have a degree and it can come in handy for some positions, it's no longer necessary in the modern world.
I've seen many entrepreneurs earning 6-figures a month without a degree and they're having fun doing it.
If having a professional qualification is something you do want, some of these jobs can be your go-between. 
They can help you to earn money while working toward a degree, Master's, or Ph.D.
However, if school is far from your mind right now, this list has some good jobs for single moms to start without needing a degree!
PIN this for later!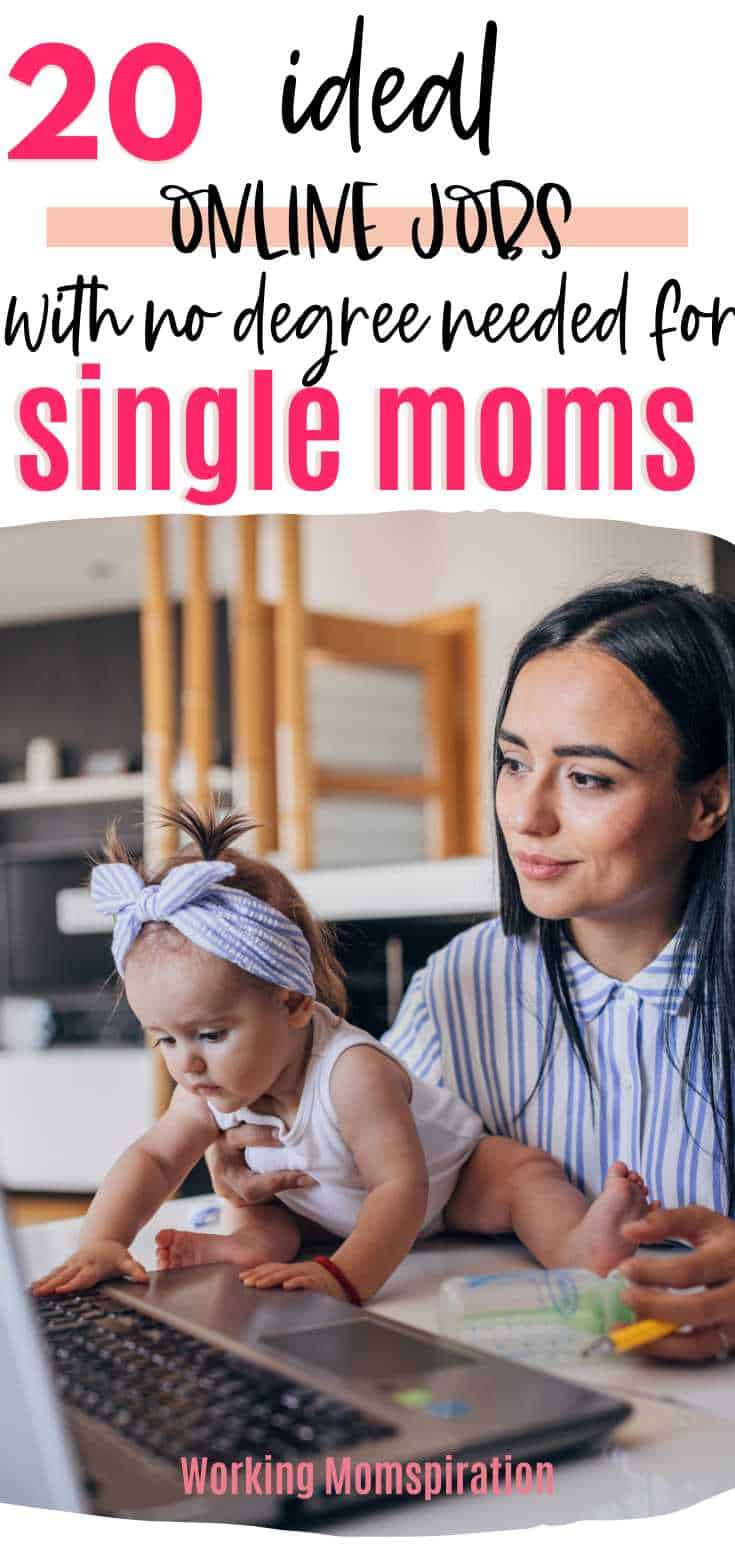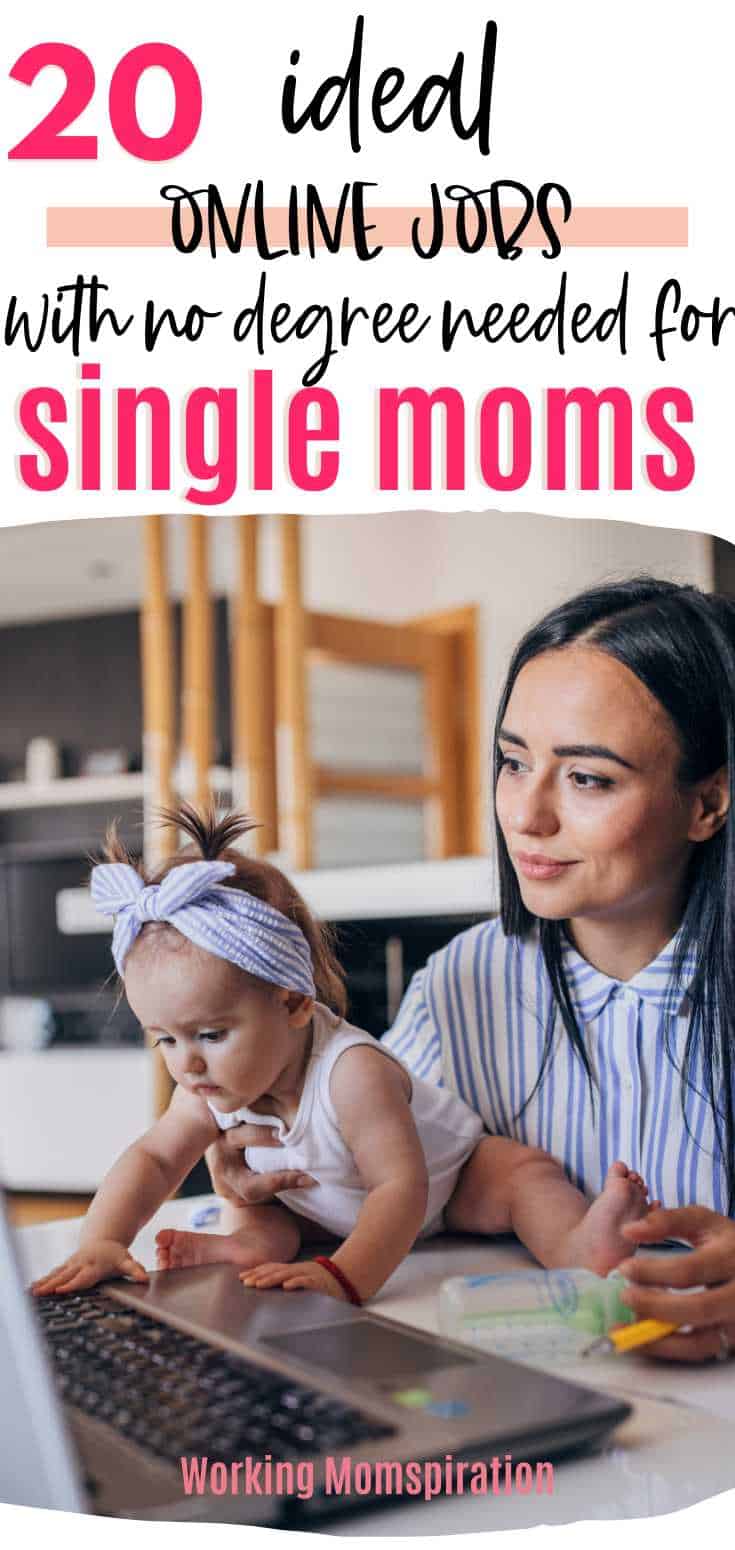 What Are The Best Jobs for Single Moms With No Degree
The best jobs for single moms are flexible and have the potential for high earnings. Even if you do start off with an entry-level job, as most of us do, you still have the chance to earn enough to cover expenses and invest in yourself.
If you've ever pondered:
What is the easiest job to get without a degree?
What is the highest-paying job for a single mom?
What career is best for a single mom?
What is the best time to work for a single mom?
You will get tips and tricks on how to make money as a single mom in a variety of fields and see how some jobs are more flexible for moms who have a specific schedule. 
I'm all for trying to advance a bit further, whether it's in a day job, side hustle, career, or business.
As a mom, it's important to look for ways to utilize your full potential and develop your skills and profitability instead of making someone else rich.
List of Best Jobs for Single Moms With No Degree
Find out how single moms can make money without a degree through side hustles, work-from-home jobs, and even travel!
Work From Home Jobs for Single Moms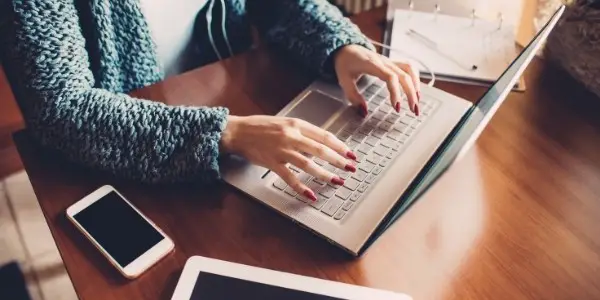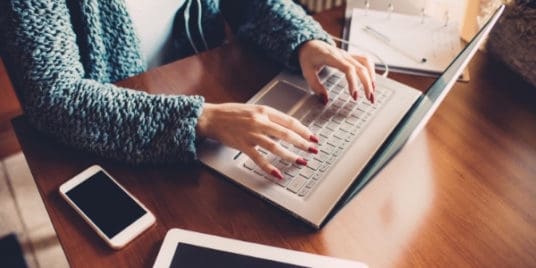 1. Transcription
I tried this gig once but it didn't quite work out for me because I don't type that fast. 
Are you a fast typer? 
You could work online flexibly being a single mom and choose your own working hours as a freelance transcriptionist.
As you may already know, transcriptionists convert audio files into text.
It can take some time to get used to especially if you hate staring at a computer screen.
However, if you don't mind working on a computer and you possess a keen ear for distinguishing audio, you could work online transcribing audio.
For newbies, this free mini-course can be helpful as a guide on how to perform general transcription. 
Generally, transcriptionists earn around $19 per hour in the US, but this can be more depending on your employer.
Here are 14 transcription companies for beginners!
2. Proofreading
One of the best jobs for single moms that does not require a degree is proofreading. 
It's a fantastic work-from-home job for moms because you can work whenever you choose as long as you meet your deadlines.
As a proofreader, you can review books, manuscripts, blog posts, and articles. 
It does require some amount of reading and you will have to catch grammatical mistakes and spelling errors.
You are the last eyes before a piece is published, so careful attention is required.
It's something that can be turned into a full-time business though. Don't believe me?
Ask Caitlyn Pyle who earned $43,000 in a year proofreading part-time. 
There are several proofreading companies that are always hiring beginners.
3. Customer Service
Anyone who has worked in customer service knows that patience is key to success in this role. 
Customers often contact you to get issues resolved, and sometimes, they may be a tad bit grumpy.
If you know how to get right to the issue at hand and enjoy helping people, a customer service role could be the right choice.
Also, there are some jobs where you never have to speak with a customer on the phone. 
Here are 23 chat jobs that moms can do remotely.
4. Social Media Manager
You don't have to love using social media to pursue this role, but it's certainly helpful.
Social media managers handle the accounts of clients and perform various tasks throughout the day.
These include but aren't limited to:
Creating and posting content
Increasing engagement
Analyzing data
Monitoring social media
Accessing trends
As a social media manager, you'll do well at this job if you're great with graphic design, writing appealing content, have an eye for design, and have a bit of flexibility.
The outlook for this job looks great too as marketing manager roles are set to increase by 10% between 2020 and 2023. 
Find these roles on the Virtual Vocations website.
5. Virtual Assistant
As a virtual assistant myself, I can tell you that this job can be fun and challenging at the same time. 
Virtual assistants work remotely as the name suggests and perform a variety of tasks on a daily basis. 
This could include taking calls, managing emails, making travel arrangements, performing cold calls, scheduling appointments, and more. 
It's a great opportunity for moms who want to work at home and be with their preschool children.
In most cases, you get to choose a schedule and you might even be able to work while the kids sleep!
If you'd like to work as a virtual assistant, here are 10 places to start.
Best Careers for Single Moms
6. Teacher
Did you work as a teacher in your last job? If you did, why not work as an online tutor to help kids or adults?
As an online tutor, there are different subjects available for you to teach and it's a great way to make extra money too!
One place to start working as a tutor is with Outschool. It's an online platform used by parents for their kids to learn in a fun and exciting way.
Examples of subject areas include:
Minecraft
Animals
Acting 
Animation
Grammar 
French
Bookclubs
Spelling
It's completely free to get started and there is no qualification or degree needed to work on Outschool.
Take a look at their platform to see if it's for you!
7. Graphic Designer
If you're great at creating stunning visuals by hand using practical or digital resources, becoming a graphic designer is a great idea.
Graphic designers can generally work in a variety of fields including:
Advertising 
Interior Design
Brand agencies
Newspaper & Magazine publications
Television Industry
There are plenty of other ways to earn as a graphic designer, especially if you do freelance.
For example, some freelance graphic designers sell their services on Fiverr and earn money consistently by selling illustrations, templates, book interiors, and more.
The best part is that you can work online no matter where in the world you live and earn consistent revenue.
This graphic designer on Fiverr charges $995 for his basic package which includes creating a logo, typography, and a color palette.
8. Writer
Do you enjoy writing in your spare time? 
A lot of writers are hobbyists and while that's great, there's no harm in actually earning from a hobby.
Writing gigs are some of the best jobs for single moms simply because of just how flexible they can be. 
Even if you're not that great at writing, you can still learn how to write and earn money online.
Writing can become a profitable side hustle or just something that you do whenever you feel like it.
There are sites where moms can submit articles about parenting or write on various topics and make money quickly. 
This mom earned 200,000 in just one year from writing and she wants to help other moms do the same.
Find out how she does it and how you can do the same!
9. Online Coach
Another way to earn online without a degree is by working as an Online Coach. 
Some online coaches do gain certifications, but in many cases, it's not necessary. 
There are several types of coaching fields to enter, but a few popular ones include:
Life Coach
Health Coach
Family Coach
Fitness Coach
It's best to choose a field that you have more experience with or that you can handle. 
For example as a life coach, you can help clients with achieving their goals, dealing with self-esteem issues, or working on relationships. 
This is an ideal job for single moms to work remotely from their computers and communicate with clients online. 
10. Virtual Recruiter
Helping applicants secure a new role can be a rewarding job for anyone. 
However, knowing how to choose the right applicants based on skill and experience can be tricky.
As a recruiter, your knowledge is essential in choosing the best persons for the role and putting them at ease, because we all know the process can be stressful.
Your other responsibilities may include:
Creating job postings and ads
Screening potential applicants
Reviewing resumes
Matching skillsets 
Conducting interviews
After the applicants are chosen, recruiters do assist with onboarding and help with recruitment strategies to facilitate the hiring process.
Virtual recruiters don't need to commute, so you can save on gas and keep that extra money. 
Profitable Side Hustles for Single Moms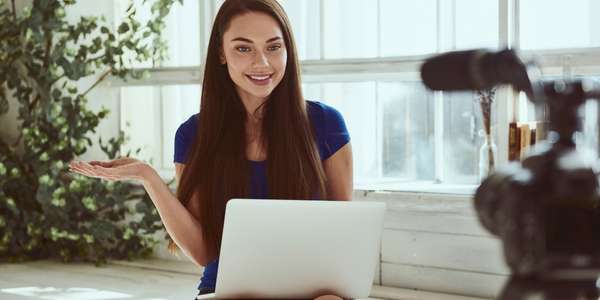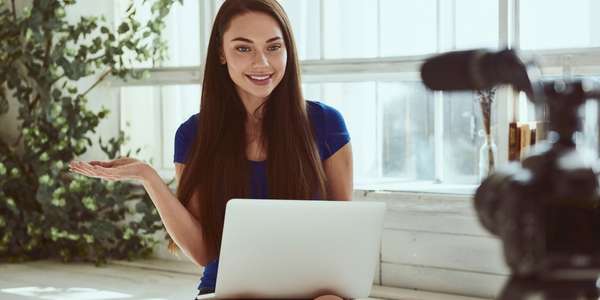 11. Blogging
I promote this as one of the best jobs for single moms with no degree necessary because I do it and I love it!
Blogging involves a lot of writing, research, and marketing, but it really pays off in the end. 
Starting a blog does take a small investment to pay for hosting and a domain name. I started this blog when I wasn't even working! 
I had saved up some money, paid for my blog and the rest is history. Now my blog is earning money consistently.
As a single mom, things may be tough, but you can earn money from a blog with ads, affiliate marketing, and selling digital products.
Depending on your niche, you can earn money from your blog in other ways too.
Find out how this couple makes $500,000 – yes you read that right, 500K consistently every year with their blog!
12. Furniture Flipping
For this side hustle, you'll never need a certification, degree, or qualification in order to make money.
Furniture flipping involves refurbishing used furniture and making it look brand new. Once your project is completed, you can sell it for a profit. 
To get started, a small investment in the right tools and materials is necessary. You can get wood, paint brushes, paint, and upholstery material from your local Lowes store. 
If you're wondering where to get affordable furniture to refurbish and sell, you can check out garage sales, thrift stores, and even Craigslist. 
Once you're ready to sell try using legitimate spots such as:
Facebook Marketplace
eBay
OfferUp
LetGo
If you're ready to start selling your own, this video series shows you how to make your first $100 furniture flipping!
13. Deliver Groceries
One of the most flexible jobs to try on the weekends or any day of the week is delivering groceries. 
People much prefer to have someone shop for them rather than heading to the store themselves. 
That leaves so many options available for you to make some extra money!
One way to do this is with Instacart. You've probably ordered from them online before for your groceries and had them delivered to your door. 
Instacart allows you to work whenever you choose and get paid almost instantly. As an Instacart shopper, you have the option to shop and deliver groceries or simply only deliver to customers. 
If you're a foodie, you can work as a Dasher for DoorDash and deliver grub to customers. Dashers get paid an average of $23 an hour along with tips. 
14. Dropshipping
If you'd like to start a sustainable business and have control over your assets, dropshipping is a good option. 
Drop shipping isn't too difficult if you understand the concept and you get some adequate training. 
Moms like this one make money from dropshipping, and it can be done virtually anywhere in the world.
Dropshipping allows you to sell products online without having to keep an inventory yourself. 
This means you'll never have to keep products at home and ship them out. The dropshipping company handles all of that.
However, you will have to do marketing and answer customer questions.
This dropshipping course shows you how to get started and make money online. 
15. Sell on Etsy
Etsy is a popular marketplace to purchase unique gifts that you won't find anywhere else. 
Plenty of moms, and single moms at that, have started their very own Etsy shop and have made thousands per month. 
While most of this success doesn't come overnight, it can happen in a matter of months.
If you have a sense of creativity and would like to create and sell your own crafts, products, and digital items, Etsy is a fantastic platform to get started on. 
To be honest, there is some competition, especially for certain niches, but it's still possible to get your foot in and earn from a side hustle.
One of the easiest ways to get started is by selling your own digital products like wall art, affirmation cards, stickers, templates, and more.
If you'd like more ideas, here are 40 digital products to sell on Etsy.
Traveling Jobs for Single Moms
16. Travel Writer
If writing about travel excursions is your thing, you can make a handsome amount of money by creating travel articles for various outlets. 
Most travel writers consider this opportunity as a way to jet set across the globe, eat delectable meals, and stay in fancy hotels.
However, not every writer is lucky enough to experience these things.
 As a single mom, one of the best ways to make money with this gig is to use local eateries, restaurants, expeditions, or places off the beaten path which some people probably haven't heard of. 
Travel blogs and publications love these types of stories because they spark readers' interests and add a unique perspective. 
There are a few places for moms to find blogging jobs online about travel, food, and more. 
17. Youtube Travel Channel
A fun and lucrative way to make money is by creating a Youtube channel. I mean everyone uses YouTube, right? 
Whether it's watching homeschool vlogs or cat videos, it's the best online video platform for content. 
Successful YouTubers are making thousands each month with their channels and this is something single moms can do too!
Of course, this is convenient if you live in an area that has a range of destinations that you could visit. 
Whenever you plan fun trips with family or friends, you could create videos centered around that trip with video editing that draws your audience in.
You could also create content around travel tips, how to budget for travel, backpacking adventure stories, and much more! 
Do some research online to find out the best high-revenue, low-competition travel niches to get started with. 
18. Travel Photographer
A great way to earn passive income online is by selling photographs. For some, photography comes naturally, while for others it's a learned skill.
A photography business can be achieved in a variety of ways. Some stick to wedding photography, some to food, while others love travel photography.
With travel photography, you get to experience different cultures, meet new people and capture amazing one-of-a-kind scenes. 
As a photographer, you could take pictures of nature, animals, scenery, and people.
Once you're ready to sell, there are a few spots that photographers often use such as:
When your photos sell, you actually earn royalties and as mentioned before, it's completely passive!
19. Local Tour Guide
If you're pretty familiar with your city and know all the best spots and a little of its history, you could earn money part-time as a local tour guide. 
To make it work, having a love for travel is essential.
Visitors will be able to experience the location in a different way when they sense that the tour guide enjoys their job.
It also helps if you're a good storyteller and can keep listeners captivated by the fun facts.
Some local destinations will take you on far journeys which can include hilly terrain and standing for long hours, so be prepared for that.
To find local tour guide gigs, check with museums and other attractions in and around your city. 
20. Travel Agent
Being a travel agent doesn't require standing for long hours, as you can work online and speak with customers on the phone. 
Travel agents perform a variety of tasks each day including:
Managing budgets
Selling holiday insurance
Creating promotional material
Meeting sales targets
Giving advice about visas and travel documents
There is more to the job and it may be different based on your employer. Travel agents can work for travel agencies, tour operators, cruise lines, and package holiday operators. 
The fun part about this job is that you can earn money in different ways.
Travel agents can earn from commissions, tours, service fees, and destination travel. 
Finding these jobs isn't difficult either as you can find gigs on Flexjobs. 
The Absolute Best Jobs for Single Moms With No Degree
So there you have it!
Some of the best online jobs for single mamas to get started with. These jobs are highly flexible and the earning potential is very high.
Because I've done a few of them myself, I can tell you that they are truly worth it. To find legitimate jobs and avoid scams, use job boards like FlexJobs, Virtual Vocations and We Work Remotely!
Pin It For Later!