This post may include affiliate links.
Are you ready to embark on an exciting journey that combines your love for travel with the thrill of entrepreneurship?
You can make money selling travel packages to those seeking wanderlust and wanting to experience the joys of different cultures, people, destinations, and more!
Why do people love to travel? The reasons are as diverse as the colors of the world's landscapes.
 For some, it's the opportunity to break free from routine, escape the mundane, and embrace the extraordinary. 
Also, travel offers a chance to rejuvenate our spirits and open our minds to new perspectives.
As a travel agent, you can make these dreams come true!
Look at it this way, you'll be able to curate dream vacations, craft unforgettable experiences, and help people create memories that last a lifetime.
Today, we'll look into we look into the world of selling travel packages and uncover the secrets to success. 
Let's dive in
PIN IT!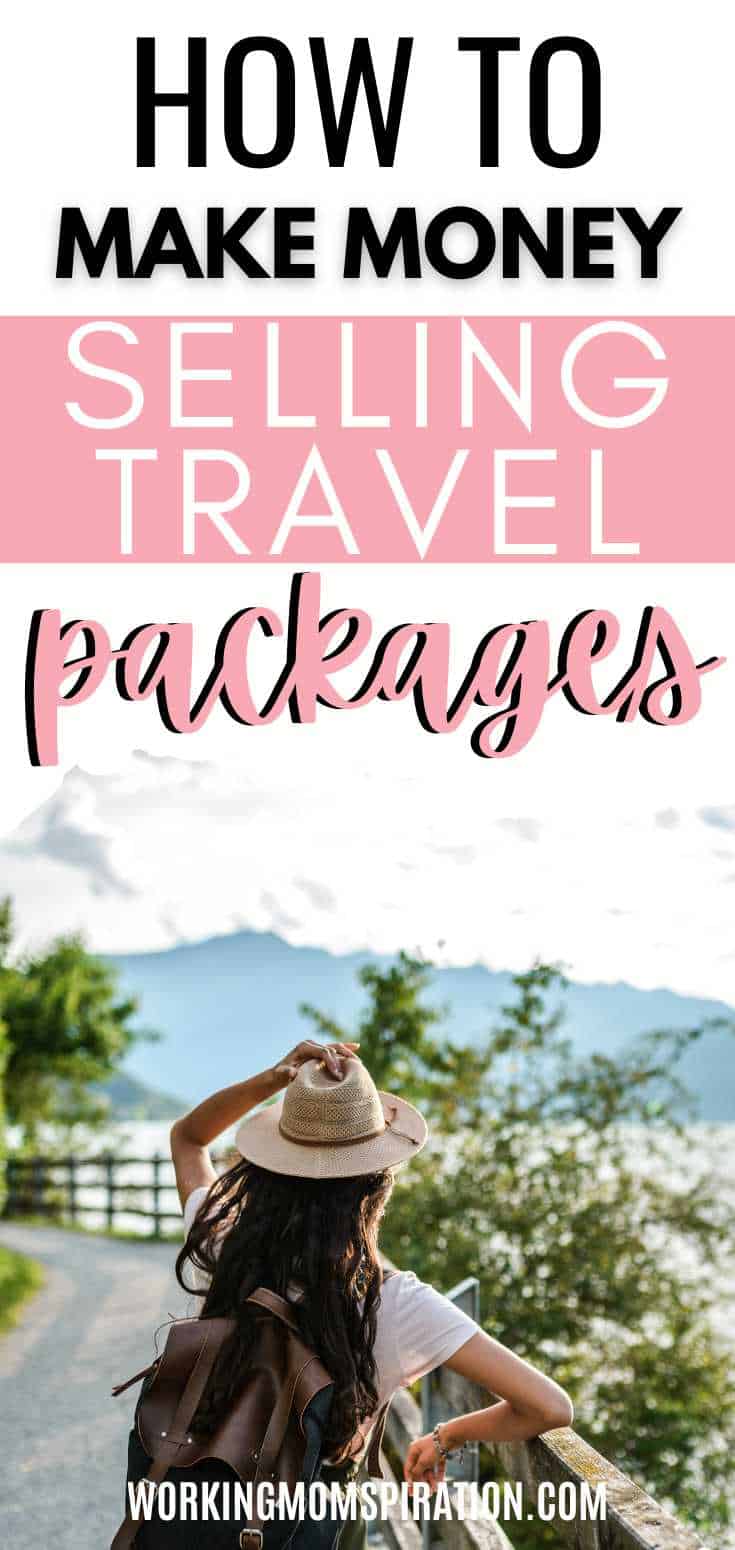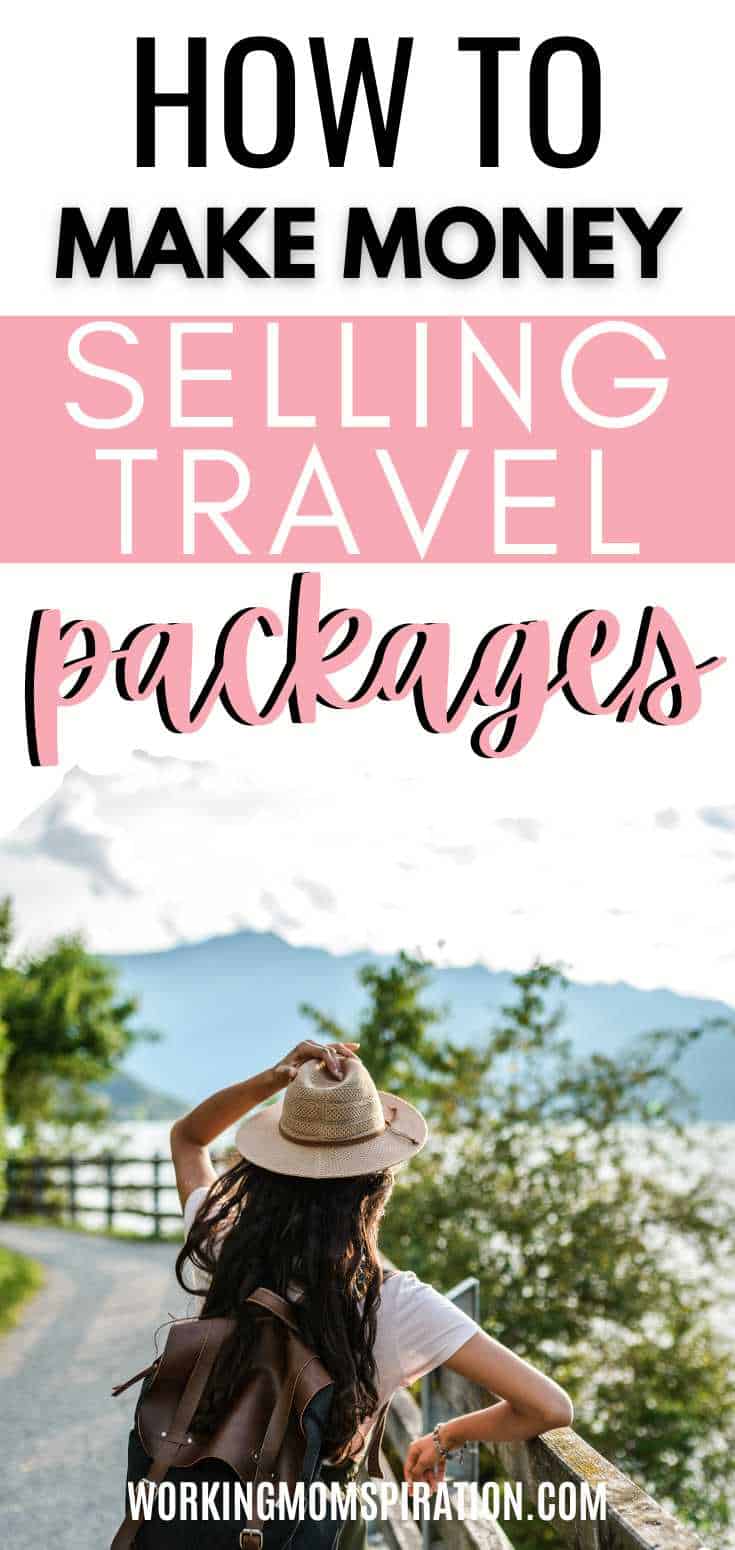 How to Make Money Selling Travel Packages
1. Start a Travel  Agency and Earn Commissions
If you're ready to take off as an independent travel agent, here's a tip that will set you on the right path: connect with a host travel agency. 
They're like your trusty travel buddies, providing all the insider info and training programs you need to kickstart your journey as a mobile travel agent.
These host agencies hook you up with the coolest tools in the business. 
 And guess what? They don't stop there! They've got a dream team of travel gurus who offer training and support, guiding you through those early days like a travel sherpa.
You should also get the necessary training required to become a travel agent and become an expert in your field so that you can be well-informed about the industry.
Once you've become established, you can earn money in a variety of ways, one of them being commissions. 
When your agency partners with hotels, airlines, cruise lines, and car rental companies and you book a customer's travel arrangements through these entities, you'll receive a commission from that supplier as a form of payment for bringing business their way.
The commission is usually calculated as a percentage of the total booking value.
 The percentage can vary depending on the agreement between your agency and the supplier. 
This type of commission-based system allows travel agencies to offer their services to customers without charging them directly. 
2. Do Affiliate Marketing in Travel Niche
You might not have thought of this, but you could earn money with affiliate marketing in the travel industry.
How would you do this though?
One easy way is to partner with established travel companies or online travel platforms as an affiliate marketer.
When you promote their travel packages on your website or social media platforms, you earn a commission for each referral or sale.
You could do this as a travel blogger or independent travel agent!
Affiliate marketing is a profitable way to earn money because of its unique revenue-sharing model. 
The beauty of it really lies in the low overhead costs, because you don't have to create your own products or handle inventory. 
Instead, you'll focus on marketing and driving traffic to your offerings. 
Traveling is one of the most lucrative niches for affiliate marketing and you can earn money year-round.
And remember that you can make more money during seasonal periods. 
In order to make more money selling travel packages with affiliate marketing, I recommend using keyword research, social media, and even Pinterest to get more traffic to your website. 
3. Sell Group Travel Packages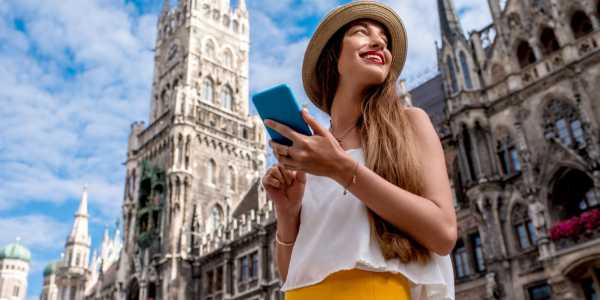 Another way to make money selling travel packages is to organize group travel trips for adventure enthusiasts, culinary lovers, or photography clubs.
These trips are usually specially curated for a specific group of people who wish to travel together. 
Families, friends, corporate teams, or special interest groups could be involved.
They do sell because the paid trip usually includes:
Accommodation
Transportation
Activities and Excursions
Delectable Meals
Group-oriented Services
A great way to make money with these packages is to first niche down. Will you be an aficionado of the best destinations in Mexico or someone who knows the ultimate spots to dine on unique culinary delights?
Also, you'll need to know all there is to know about the locations and excursions your group will be traversing to.
Authenticity is everything, my dear!
You could promote your services using Facebook ads and garner bookings from those looking for their next dream vacay with friends.
You can build a sustainable business as a travel agency by using your extensive knowledge of the destination and understanding the unique needs of group travelers.
4. Sell Destination Weddings and Honeymoons
Would you like to mix your love of travel with romance?
Well, the romance isn't for you, but for an elated couple ready to embark on an unforgettable vacation.
These packages sell like hotcakes because it takes away the stress of wedding planning by bundling together various services.
This way, couples can enjoy a seamless and hassle-free vacation. 
It's also more cost-effective and allows couples to have their dream wedding without breaking the bank. You should definitely highlight these features when selling your packages to prospective customers. 
You can sell your packages by partnering with wedding planners, resorts, and other vendors to create a seamless experience for lovebirds embarking on this incredible journey.
You'll work hand in hand with these experts, ensuring every detail of their trip is flawlessly executed. 
As a travel agent, this may mean connecting couples with romantic and luxurious accommodations, tranquil spa treatments, candlelit dinners, or unforgettable excursions.
So, if you'd like to work with couples and explore the world of destination weddings and honeymoons, get ready to play matchmaker for the most important journey of a couple's life. 
Use your expertise to create a fun and tranquil experience that they won't forget. 
5. Offer Local Experiences and Day Trips
There are some people who would prefer to experience the local culture of a country rather than the touristy spots. These could be the hidden gems of a destination that has more authentic and rich cultural experiences.
This niche market offers plenty of opportunities to attract adventurous travelers and generate a consistent revenue stream if done correctly.
When you offer local experiences and day trips, you tap into the growing demand for off-the-beaten-path adventures.
 Travelers today crave more than just ticking off popular landmarks; they yearn for genuine connections with the places they visit. By providing insider knowledge and access to local guides, you position yourself as the gateway to unlocking the authentic essence of a destination.
To maximize your earning potential, focus on designing experiences that cater to various interests and preferences.
For example, you could design themed itineraries such as culinary tours, art and culture explorations, or adventure excursions. 
This could attract different segments of travelers. 
One way to give travelers a more authentic experience is by partnering with local experts and artisans to develop unique activities that showcase the region's distinctive culture.
It could also help if you collaborated with other travel professionals, such as accommodations, transportation providers, and tour operators, to create comprehensive packages that combine local experiences with other travel essentials. 
You definitely can make your mark in the travel industry by offering insider knowledge, local guides, and immersive cultural encounters to unlock the hidden treasures of each destination.
6. Offer Educational Tours to Schools or Students
Educational tours are truly incredible, especially for students looking to experience the world.
 They provide students and educational institutions with an unparalleled opportunity to learn, explore, and expand their horizons beyond the traditional classroom.
 It's possible that cultural exchange can take place as students interact with different communities.
Is this something that you'd like to participate in?
You could venture on a profitable journey as a travel agent by venturing into the world of educational tours.
To make money as a travel agent specializing in educational tours, you will need to understand the interests of these groups.
One way to start is by researching popular destinations and attractions that align with educational objectives, such as historical sites, museums, cultural centers, scientific institutions, and natural wonders. 
You can then tailor your offerings to cover a wide range of subjects, including history, art, science, language, and ecology.
To capitalize on this market, start by identifying your target audiences, such as schools and colleges, and create customized itineraries that align with their educational goals. 
You can build partnerships with them and market your expertise through informative content.
Schools usually receive discounted packages, so I recommend promoting offerings with lower costs that still have a lot of value.  
This could include comprehensive packages that cover accommodation, transportation, meals, guided tours, and educational activities. 
A great way to work around this is to negotiate discounts with hotels and transportation providers to provide competitive pricing. 
It won't be difficult to develop educational tours that blend learning with exciting travel experiences. This way, you can open the door to a lucrative niche in the travel industry.
Sell Travel Packages FAQ
How do travel agents get money?
Well, they're not magicians, but they do earn money through various sources.
One of the main ways is by earning commissions from booking travel services like flights, accommodations, and tours. They work closely with travel suppliers who pay them a commission for bringing in business.
Travel agents may also charge service fees for their expertise and time spent on planning and organizing trips.
So basically, they get rewarded for their hard work in making travel dreams come true!
How do I establish myself as a travel agent?
You will first need to get proper training and education in travel and tourism.
Join professional organizations and networks to connect with industry experts and gain valuable insights.
You can boost your career by building a strong online presence through social media, a website, and a blog to showcase your travel knowledge and expertise.
Another way to get ahead in the travel industry is to network with potential clients, travel suppliers, and other professionals in the industry.
Remember, it's all about passion, perseverance, and a willingness to go the extra mile!
What do travel agents do?
Oh, they do more than just book flights and hotels!
Travel agents are like personal travel superheroes. They're experts in the travel industry who provide a range of services to make your travel experience smooth and unforgettable.
They research and recommend destinations, plan itineraries, book flights, accommodations, transportation, and activities. They handle all the nitty-gritty details, from securing travel insurance to arranging special requests.
Keeping up with travel trends, providing insider tips, and ensuring clients get the best value for their money is also a must. In short, travel agents are your travel gurus, taking care of the logistics so clients can focus on creating amazing memories.
Make Money Selling Travel Packages
Selling travel packages can be a life-changing experience for you.
As a travel agent, you have the opportunity to create unforgettable experiences for your clients, helping them explore the world and create lifelong memories.
This can be done in a variety of ways including curating unique itineraries, providing exceptional customer service, and staying up-to-date with travel trends, to establish yourself as a trusted and sought-after travel professional.
So unleash your creativity, embrace your passion for travel, and embark on this journey to turn your love for travel into a profitable business.
Remember, the travel industry is ever-evolving, and there will always be a demand for expert travel agents who can deliver personalized experiences and cater to the diverse needs of travelers.
PIN IT!