This post may include affiliate links.
Making and selling crafts can be a fun and very profitable way to make money from home.
While I'm not great at making physical crafts, my son and I do have a good time making our own homemade crafts for our homeschool.
We make all types of animals, insects, and sea creatures that we later use to play around with.
If this is something you do at home too, then you can transform it into a profitable business.
You can make crafts that are easy to sell and attract customers from almost anywhere.
There are several options to choose from when it comes to making crafts you want to sell from home.
You can start with handmade products if you are really creative, or you can create digital products even as a beginner.  
So many people are looking for unique and popular items to furnish their homes or give as gifts, that there is a whole market available for you to choose from.
There are some competitive crafts out there, so it's always best to niche down especially if you're just starting out.
Let's go ahead and take a look at some of the most profitable crafts that moms can make and sell to earn extra cash from home!
Where to Sell your Crafts
You have several options for selling your crafts online,  but I'll give you the best and most popular ways to create a customer base and easily receive payments.
However, it's always best to do the research to find out what is the best platform for your business, as some crafts sell better in certain places.
 With a Blog
This is certainly one of the easiest ways to start your crafts business and make money from it.
That's because you have full control over your projects, and you can create articles and blog posts that center around your crafts business. 
If you're not sure how to start a blog, you can check out my simple step-by-step guide that will help you get started. 
When you start a blog, you can set up different methods for selling your crafts.
One popular option many bloggers use is the free WordPress plugin known as WooCommerce.
With WooCommerce, you can set up an account and create listings for your products. 
Etsy
Etsy initially started as a place to find vintage or handmade products, but has completely transformed to include digital products of all sorts.
Etsy is a great option for selling crafts if you want to get traffic a bit quicker, as blog traffic does take some time. To add your listings on Etsy is very affordable as well which is a bonus.
Shopify Store
If you already have a website or blog, you can add a Shopify store which can be linked to it.
It's also important to note that even if you don't have a website, you can start a Shopify store that has its own domain name and comes ready to sell your crafts!
HandMade at Amazon
While they are a bit more selective about who they choose to sell on their platform, they do have a wide array of crafts you can sell ranging from beauty, accessories, and home products. 
ArtFire
This is a nice option for beginners because you can have a free seller account.
The only catch is that you'll have less listing options than those with paid accounts.
It is a good place to start off and once you start earning cash regularly, you do have the choice to upgrade. 
Whatever option you use, they are all terrific places to sell your products and start an online crafts business.
Just be sure to pick one that works for you and your needs.
Profitable Crafts to Make and Sell
After learning about some of the best places to market your products, we're all set to find out which are the most profitable crafts you can make and sell to earn some extra cash or start a full-time crafts business.
While some of these might be a bit more technical, there are many handy tools to use that make it much easier.
Let's dive into it!
Remember to PIN this post for later????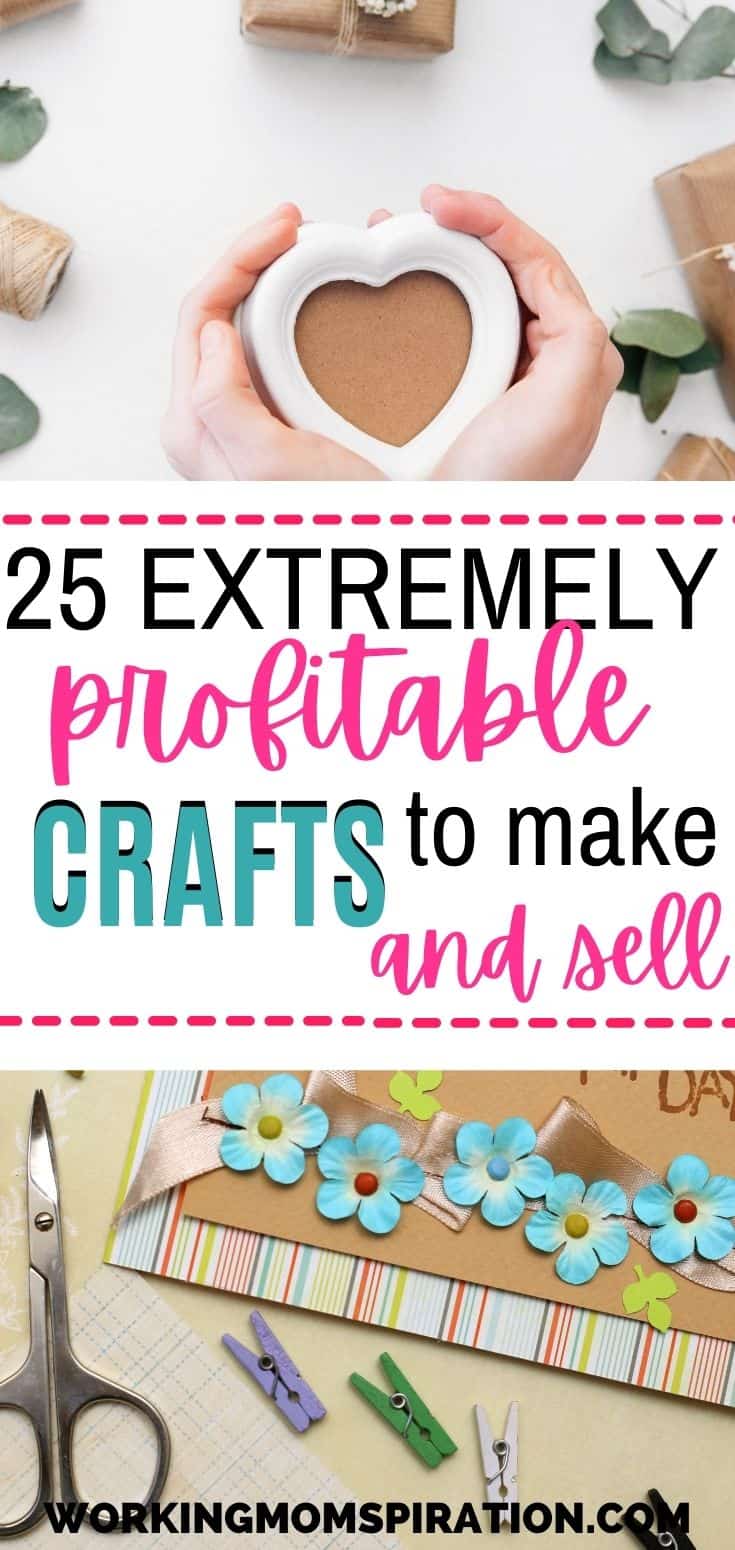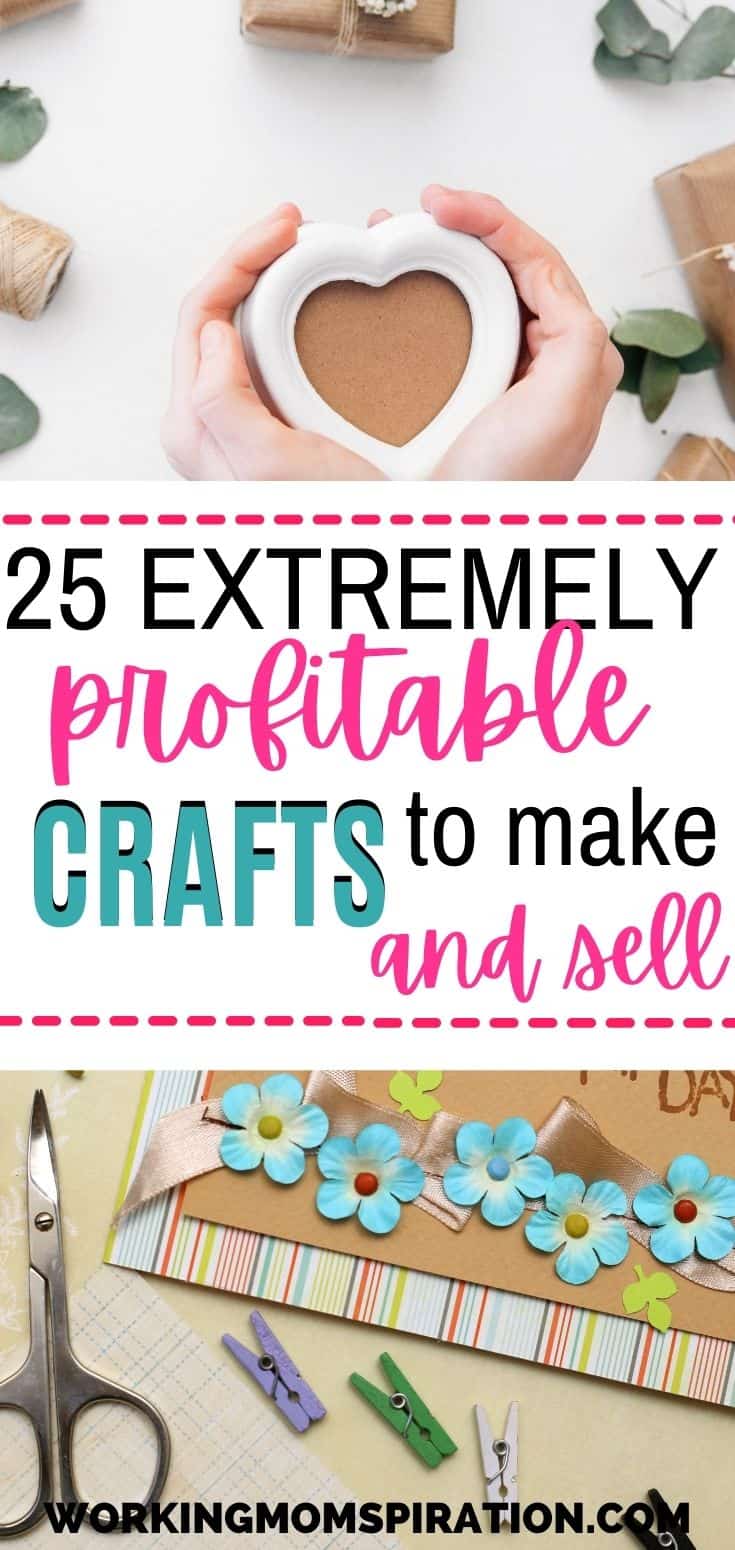 Scented Candles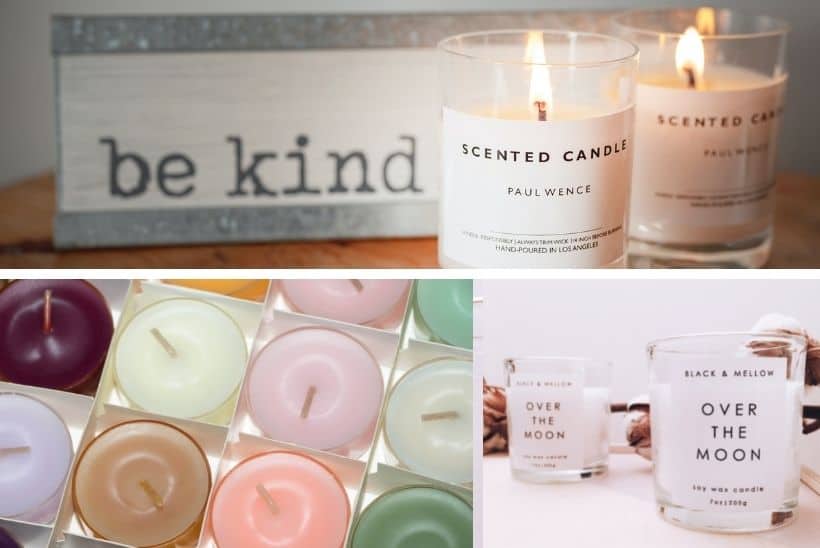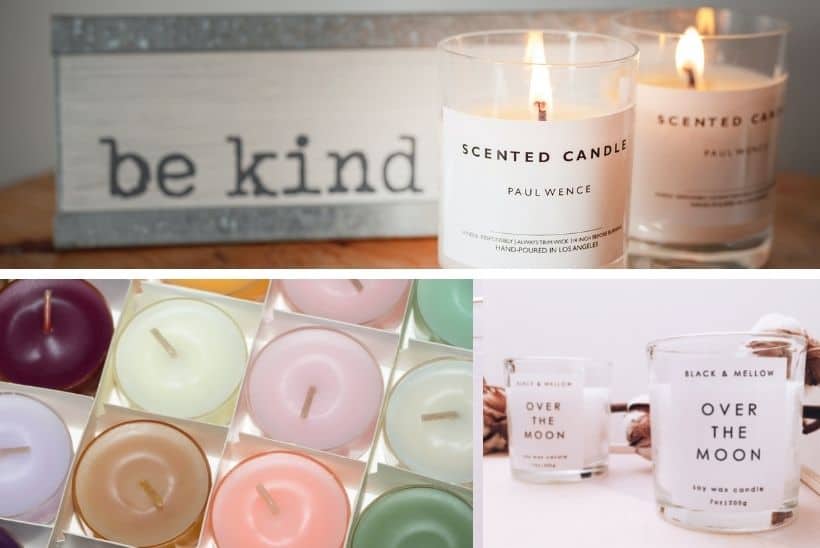 Believe it or not, scented candles are not only easy to make but are a big moneymaker online!
They make for stellar home decor and exude such lovely smells, especially around the holidays like Christmas.
Pumpkin spiced candles anyone? 
But seriously though, DIY candles are not too hard and you only need a few ingredients to make your creation.
Check out a few of these to get you going!
Mason Jar crafts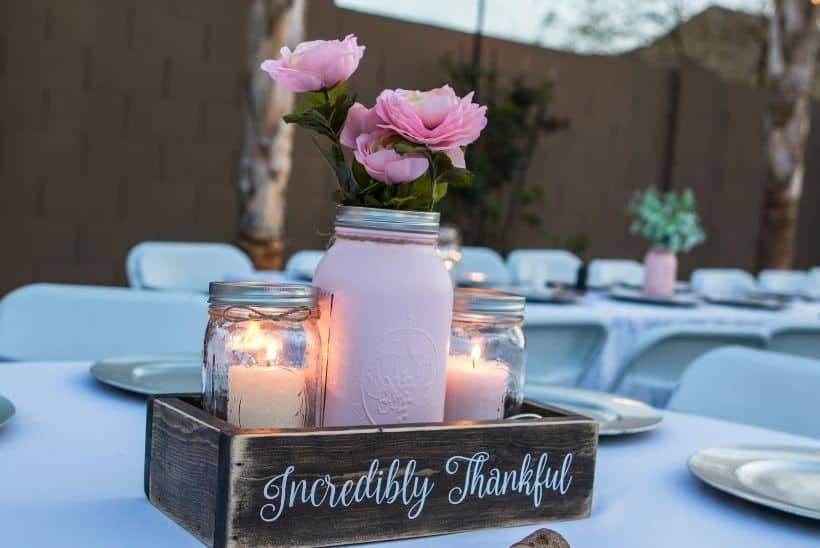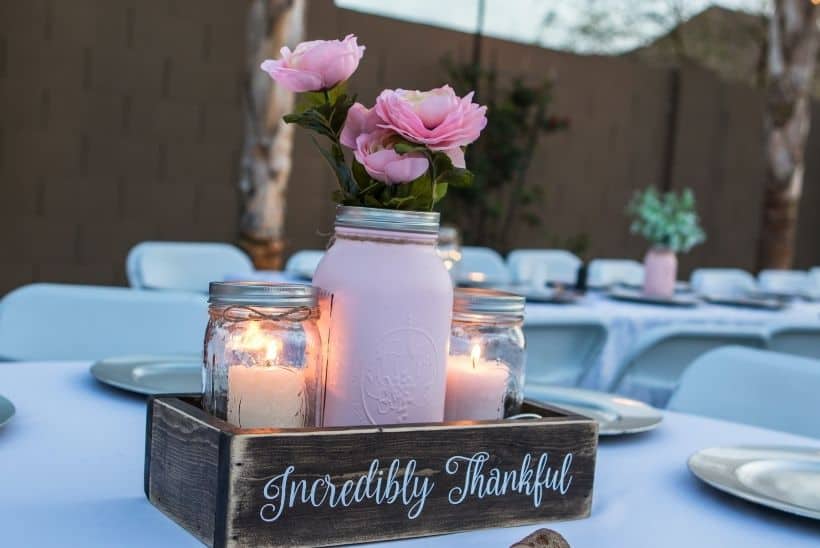 You may already know that mason jars are pretty versatile containers to have around, but you may not know that you can earn some decent cash from selling them.
Think about the many things that customers can use these for. 
It can be a vase for flowers, a smoothie jar, a decorative stained jar, or even a vanity light. 
There are almost endless options for making mason jar crafts that you can sell. Who knows, you might even make a few additions to your home.
Cricuit Crafts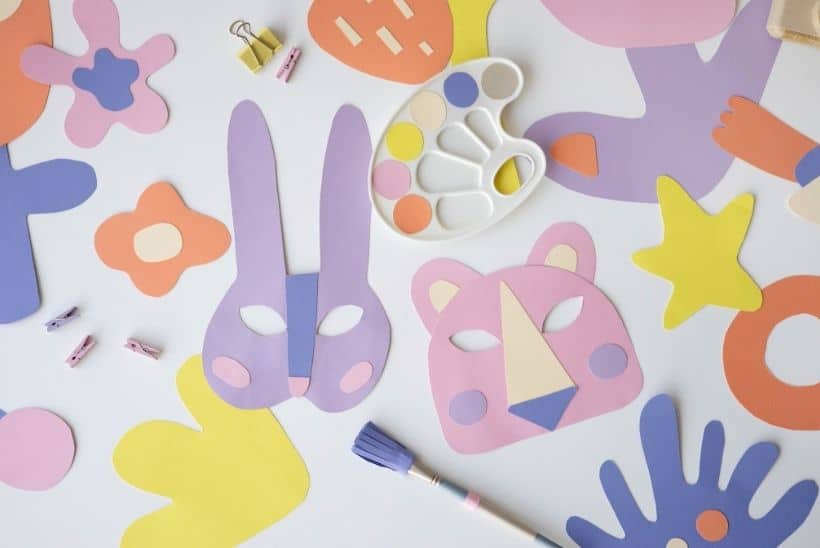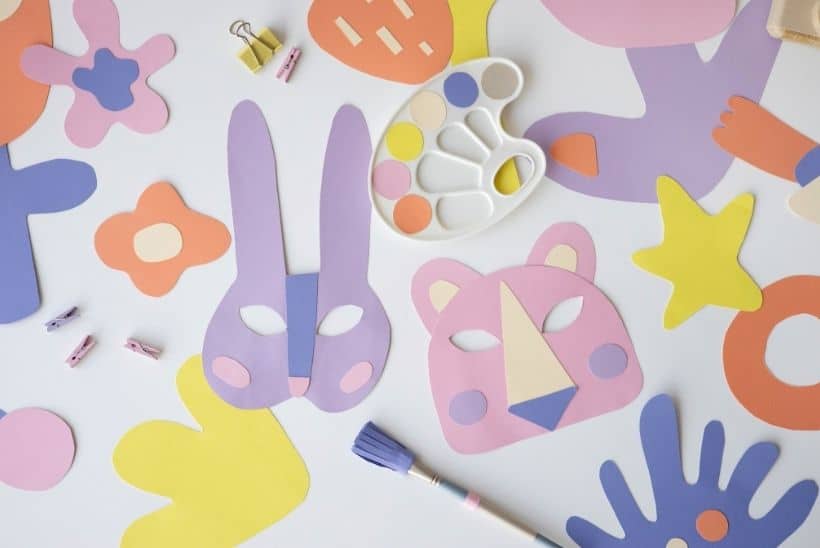 Cricut crafts are really popular and have been for some time because of the amazing creations you can come up with in such a short time.
They are in high demand and the great thing is there are lots of micro-niches to choose from.
There's no reason why you can't find a profitable craft idea to make and sell when it comes to Cricuts. 
You can sell low-cost items and make a decent profit because you can personalize your projects to make them unique.
You can use a Cricut Maker, Cricut Joy or Cricut Express to make gorgeous designs.
Drawstring Bags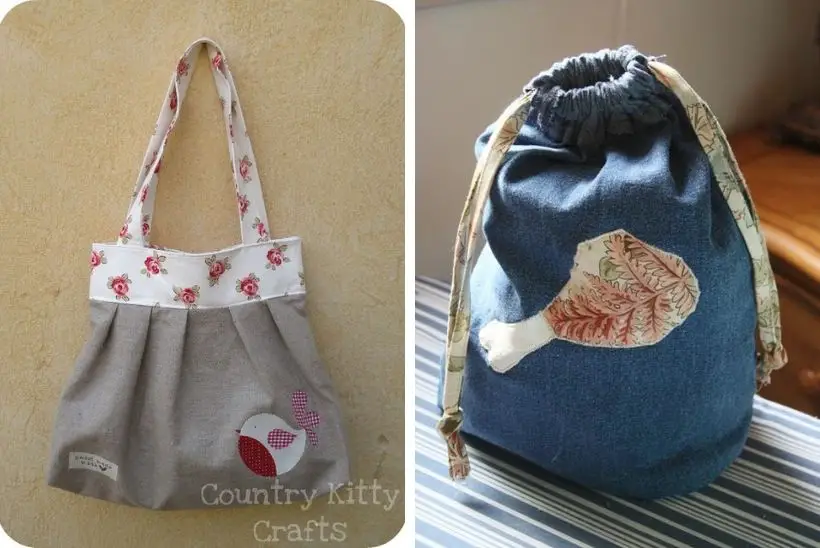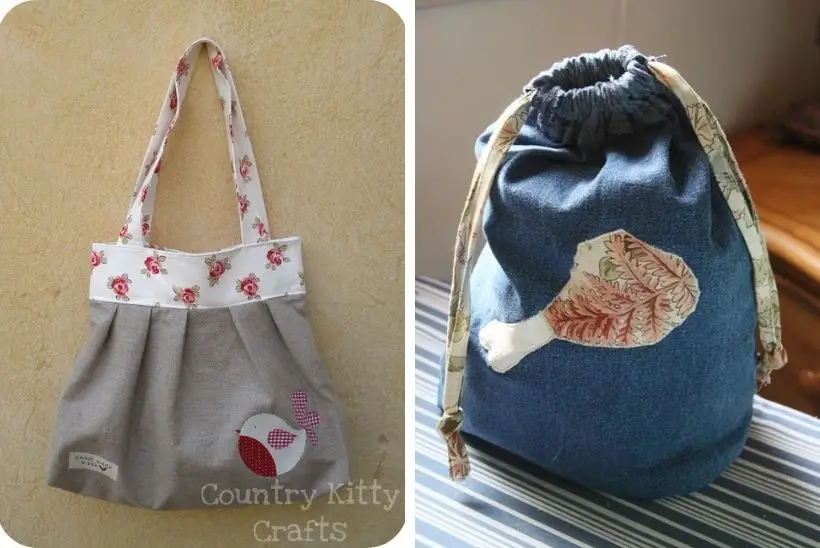 These crafts are easier to make than you know and require mostly just the skill of sewing and a little artistic design.
They can be sold to a wide variety of markets because almost anyone can wear them.
I like how you can make them with cute patterns and designs that make each one truly unique.
Check out this simple tutorial on Spruce Crafts on how to create a cute drawstring bag!
DIY Pallet Plaques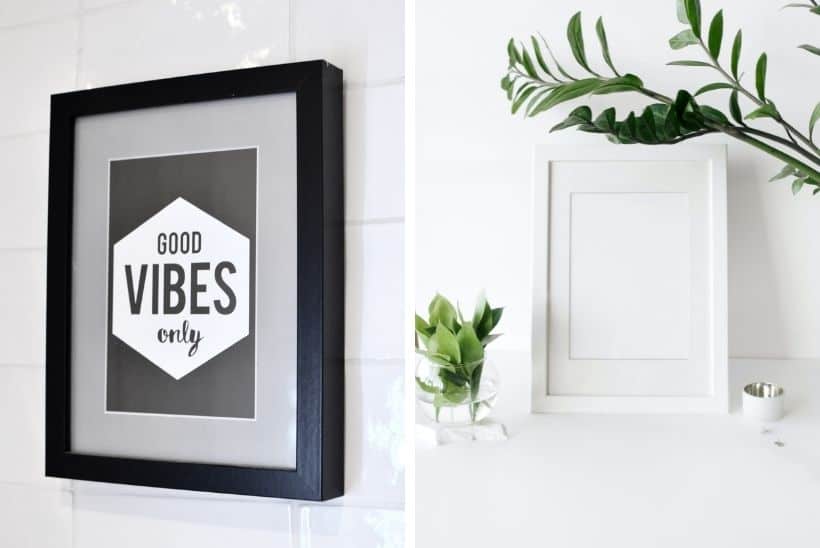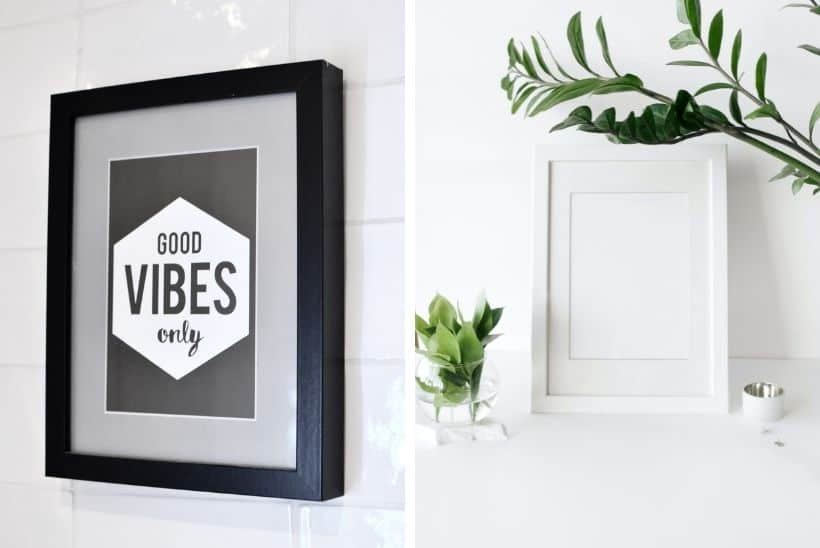 A pallet plague is like a photo frame, but so much better!
You can create them from just about any material depending on the look you're going for.
Using wood is usually the way to go and you can paint them in watercolor, polka-dots or simple colors to make them stand out.
Take a look at this gorgeous pallet plaque and draw some inspiration for your own designs.
DIY Bath Bombs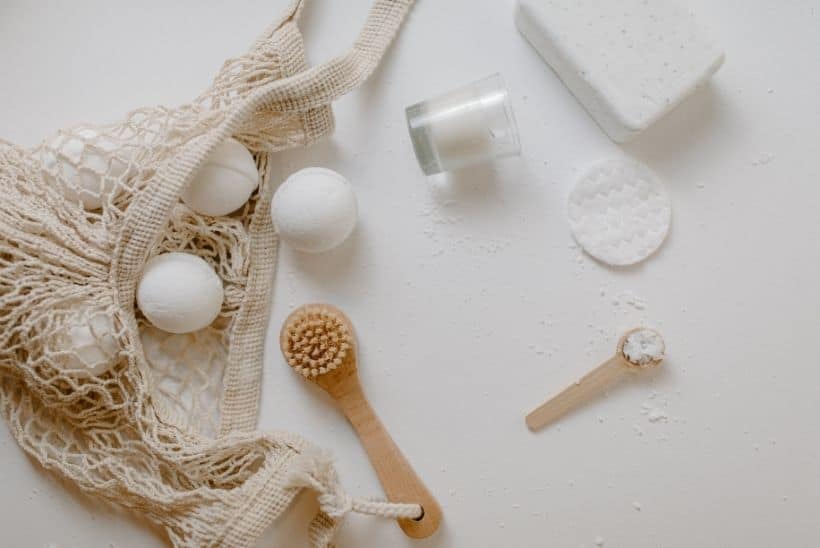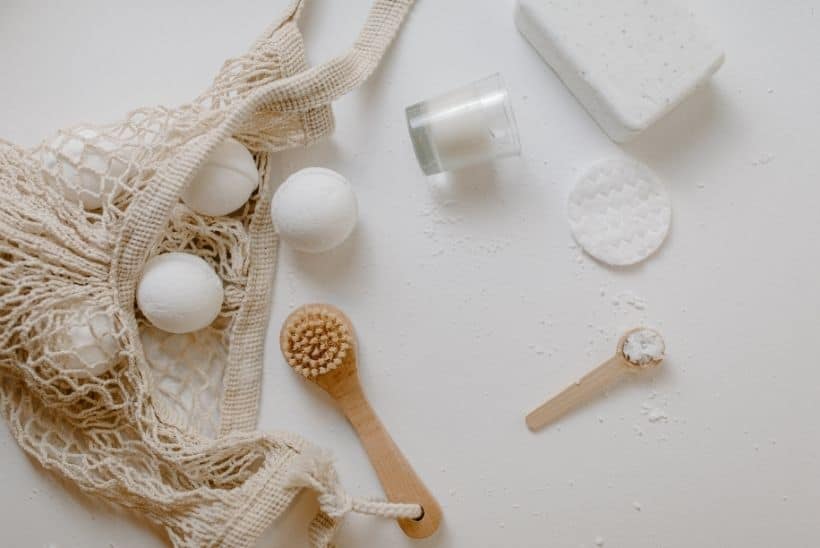 If you're looking for something really profitable to make and sell, then look no further than bath bombs.
They are really popular and with just a little tutorial, you can be on your way to selling these handy trinkets online!
You can personalize your bath bombs with luscious scents and colorful packages depending on your niche market. 
Here's a step-by-step bath bomb recipe to get you started!
Bookmarkers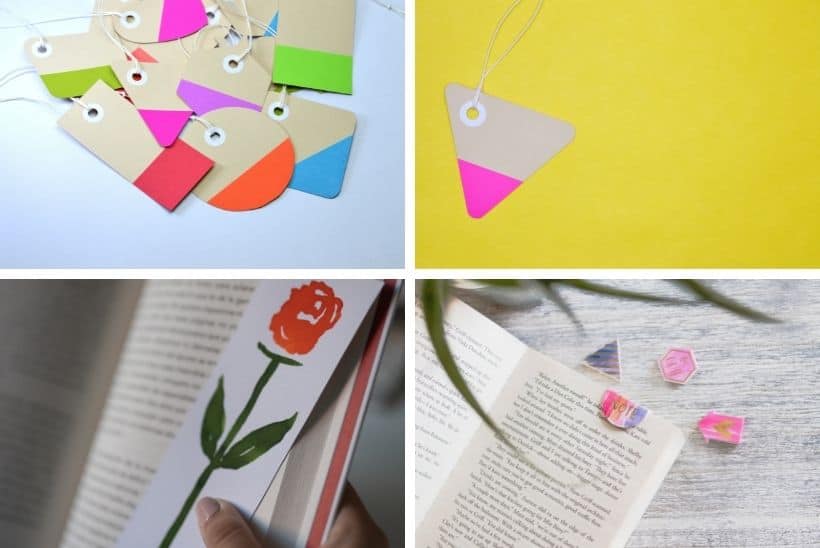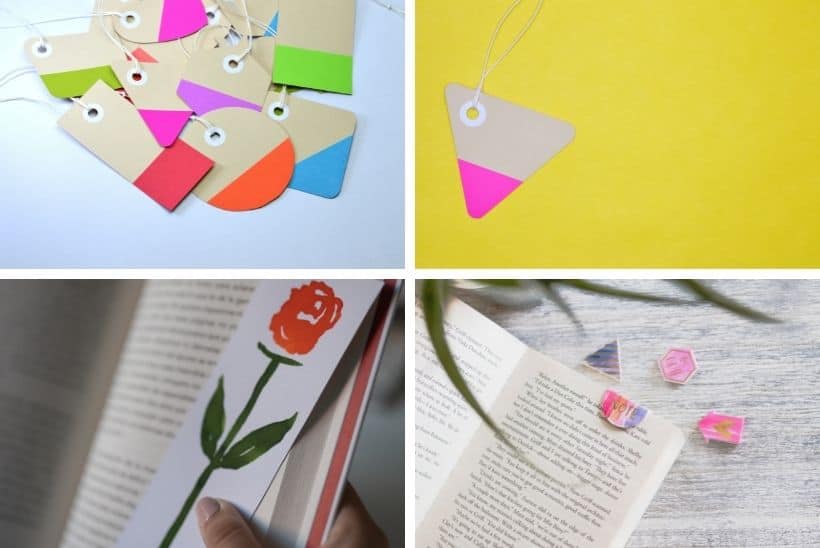 Love reading books? Turn our passion into a hobby by creating unique bookmarkers and selling them online.
Even though a lot of people are going digital with their books, there are many die-hard physical book lovers who adore bookmarkers.
Get an edge over the competition by finding markets that aren't overly saturated.
You could go with seasonally themed bookmarks or funny bookmarkers that can totally become big sellers.
Check out these bookmark crafts below:
DIY Coasters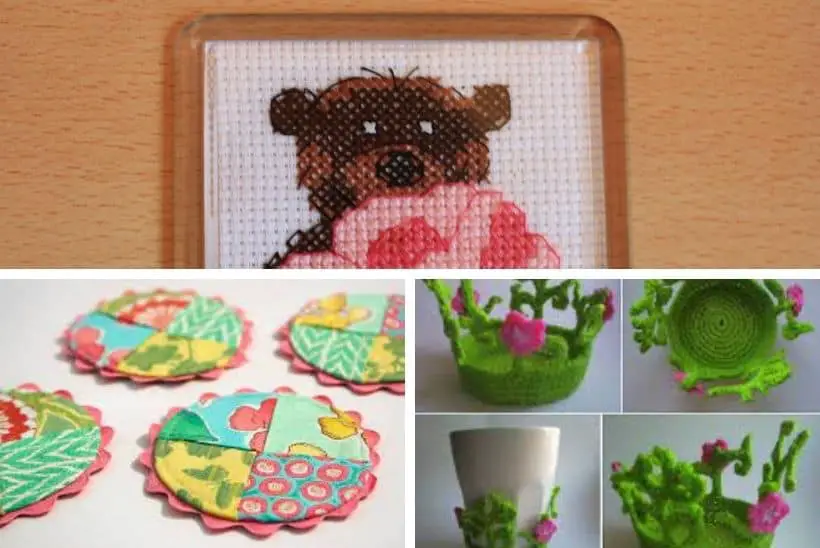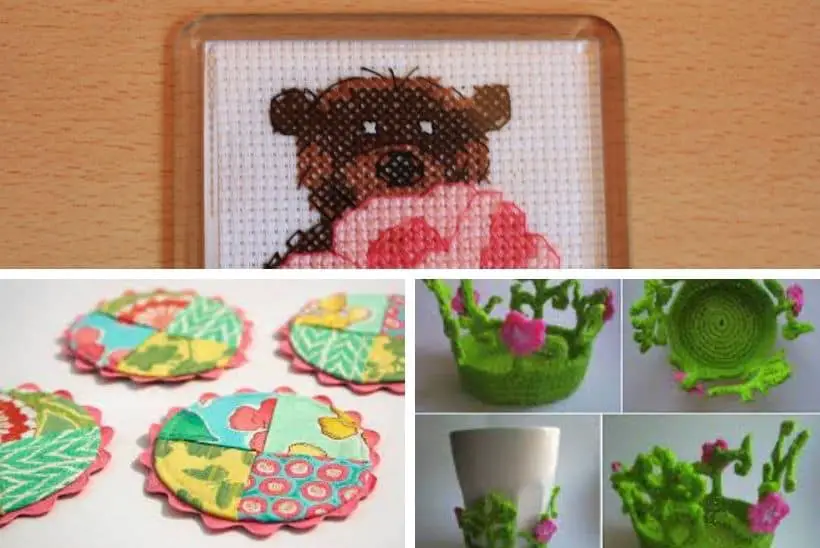 Yes. DIY coasters are a thing! And they are a genius idea for your crafts business.
That's because coasters never go out of style and using a cute and colorful animal coaster is just the icing on the cake.
This is one craft I think you'll actually have fun making and who knows?
Maybe the kids can pitch in and help mom!
Here's a simple pencil coaster tutorial.
Plush Toys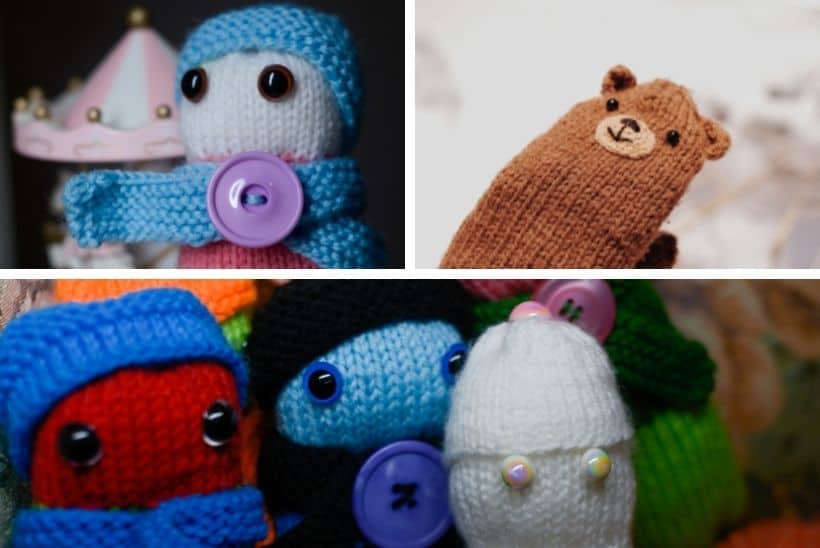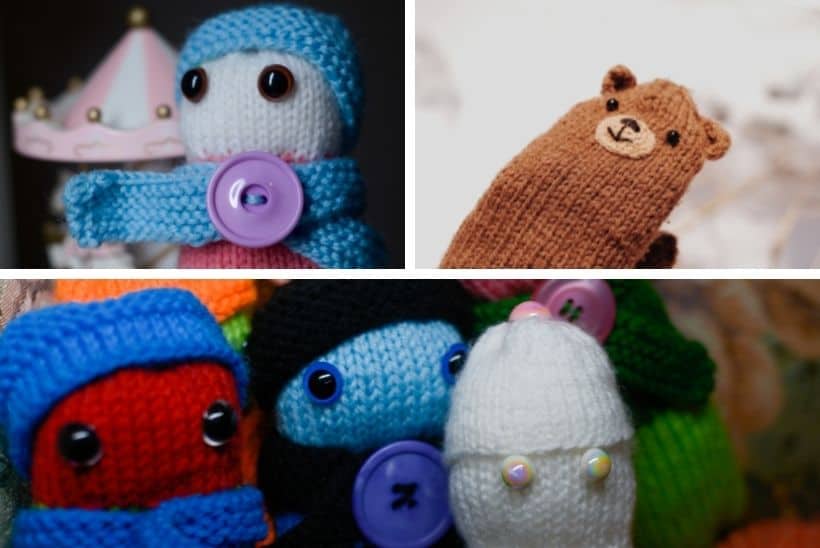 Who doesn't love a cute plush toy to cuddle up to at night?
Plush toys are a really big hit online and you can definitely take advantage of this for your crafts business.
If you're good with sewing this may be the right craft for you.
You can make all types of plush toys for boys, girls, and toddlers!
Check out some cute examples:
DIY Tote Bags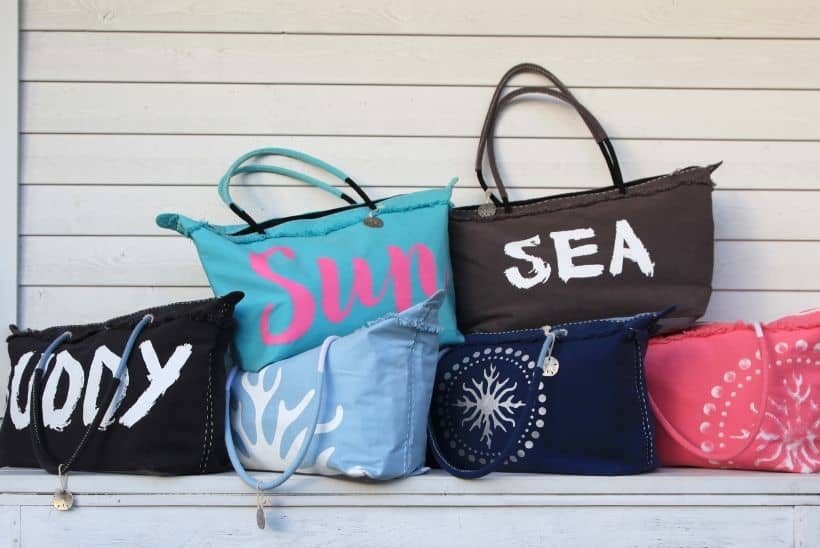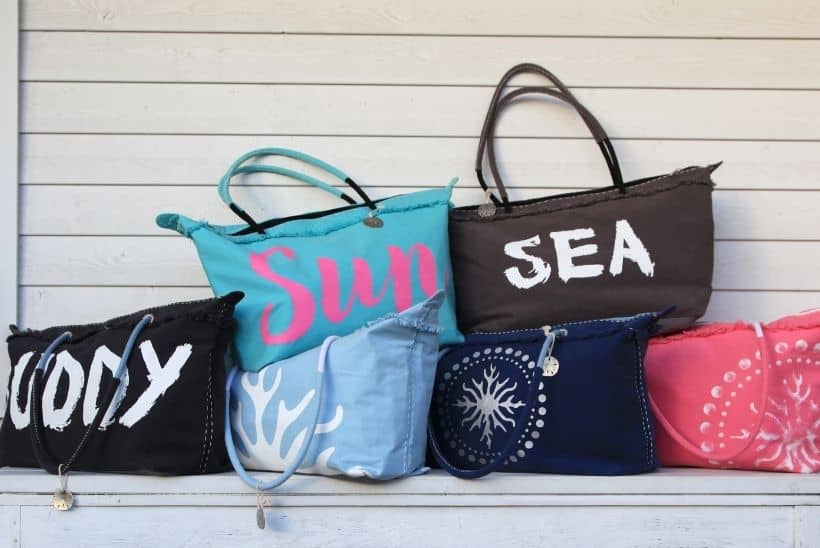 What's a more profitable craft to make and sell than tote bags?
There is such a large market for them and they'll never go out of style (I don't think so anyway).
I absolutely love tote bags and find them to be sooo so handy.
Think about all types of funky designs you can make and cute patterns that will attract an audience.
Go online and research what people like and put your own spin on it!
Learn how to make an easy peasy Tote Bag!
Sticker Crafts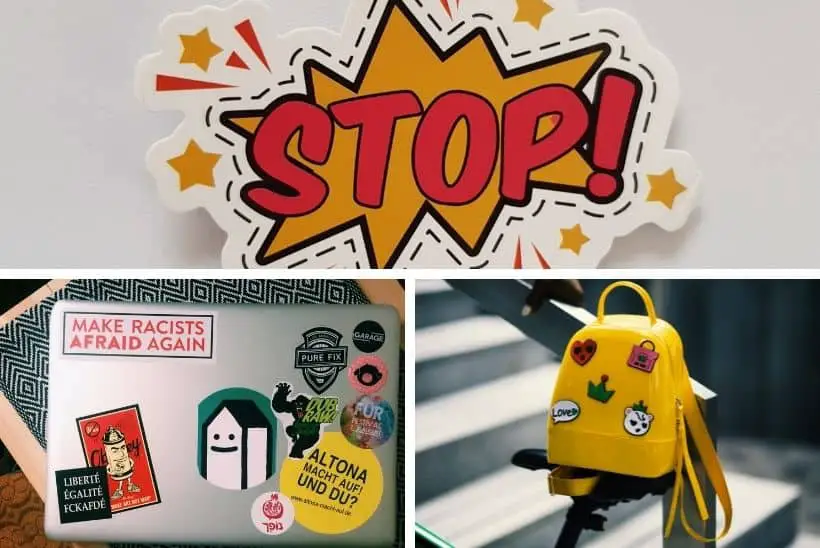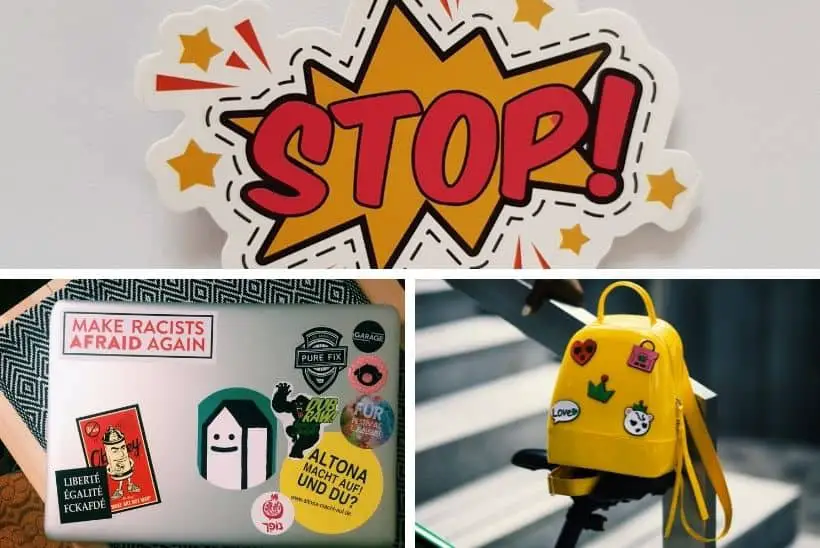 You'll see a lot of sticker crafts on places like Etsy and RedBubble.
Not only do they have a high-profit margin, but they are relatively low-cost to produce.
People use stickers from anything like reward charts, to put on laptops, drink bottles, and to use in planners.
Using a Cricut if you plan to turn it into a full-time business is a great option.
If you'd like to learn the true art of making stickers it's best to invest in an online course rather than going the free route.
If you'd like to get an idea of how to design stickers, this post gives a basic overview. 
Hand Made Note Cards /Greeting Cards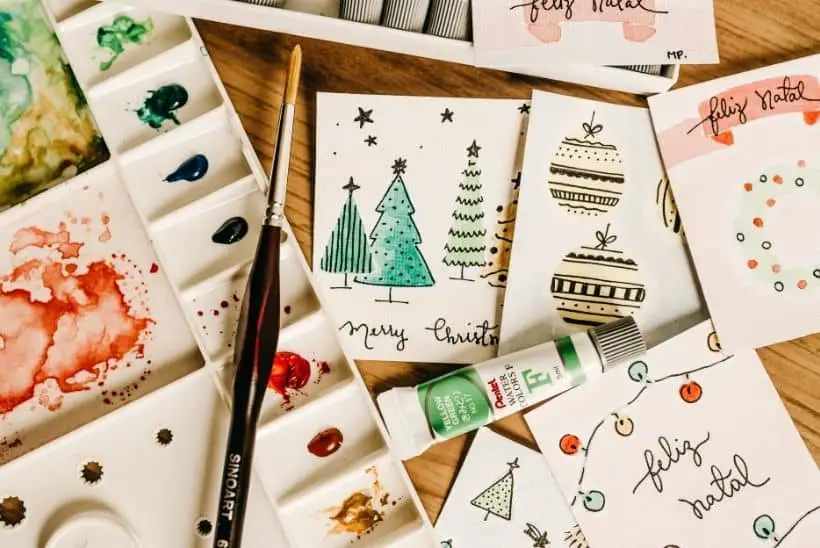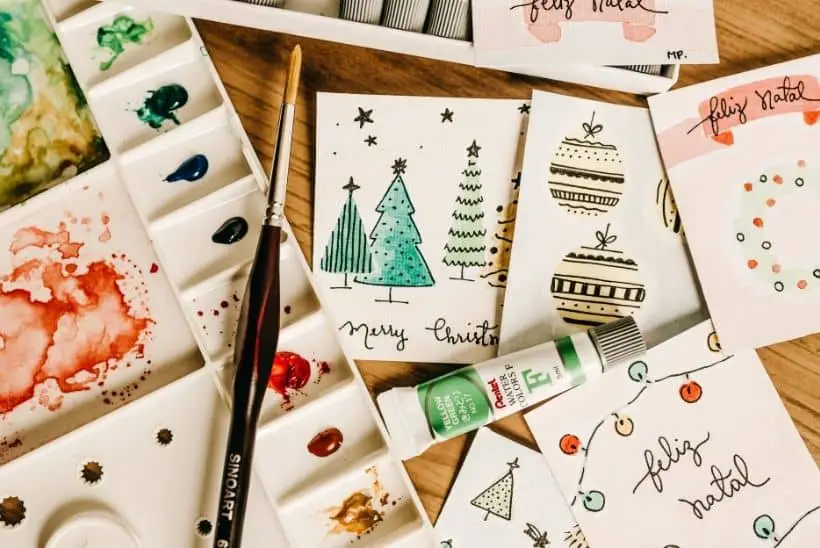 There's nothing that says I appreciate you like personalized notecards.
These notecards can of course be for just about any occasion.
It could be a birthday, get-well-wishes, a baby shower, or a thank you. 
Notecards are always a hot seller and you can make your own designs very intricate and unique. 
Check out this informative post on making and selling Handmade Notecards.
Customized Mugs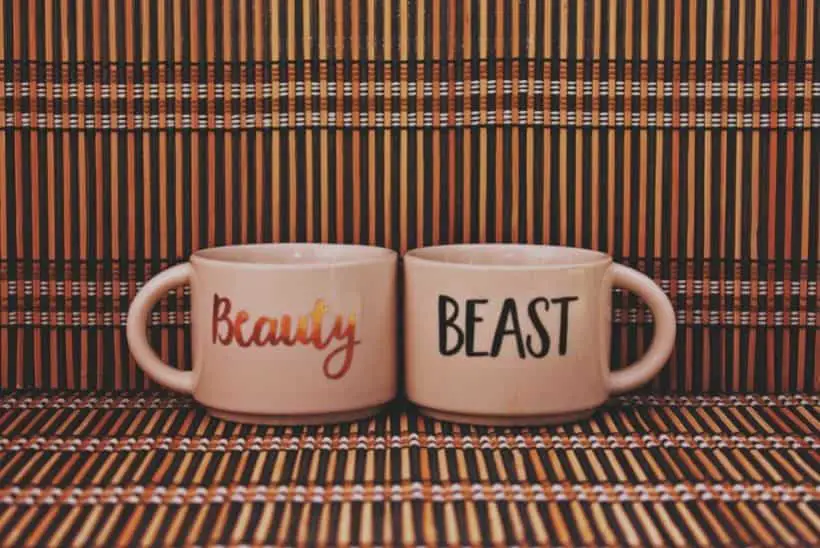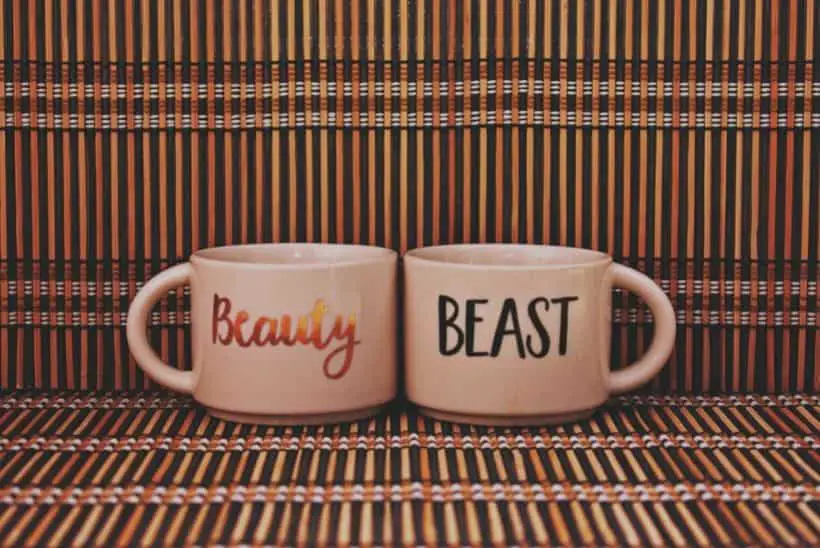 Who doesn't use mugs? And DIY Mugs with customized quotes, phrases, and pictures are really endearing.
One of the best ways to make money with custom mugs is to target a specific audience.
 Once you've done this, you can create your mugs with similar types of designs geared toward this audience and offer customizable requests, so customers can choose what they actually want on their mugs.
They might be using them every day too, so why not get the bang for their buck?
Check out these DIY mug ideas:
Personalized Throw Pillow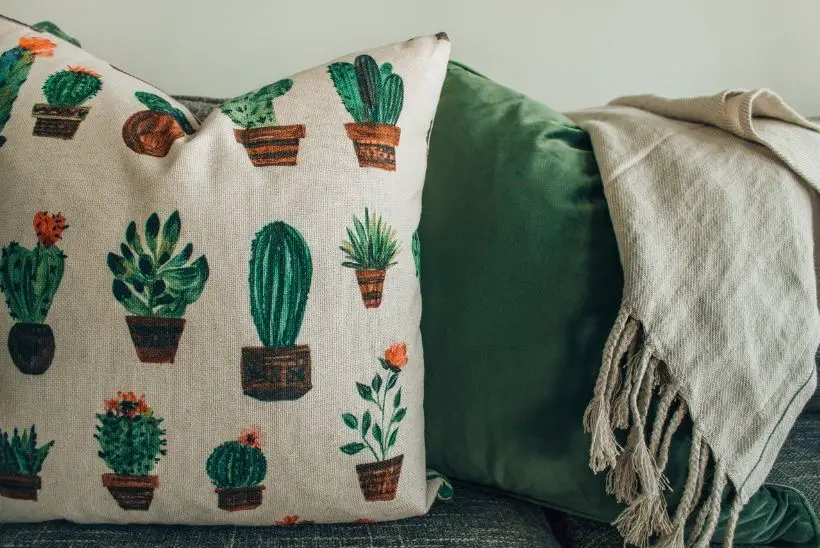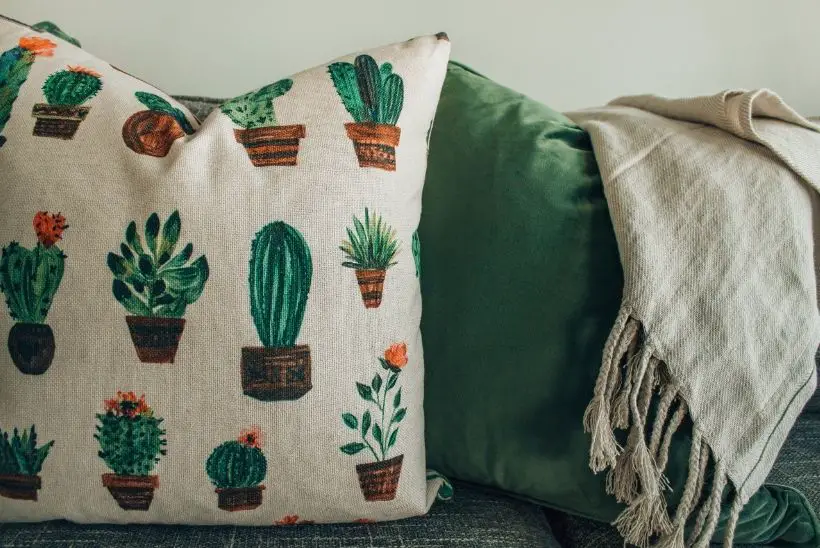 Throw pillows are cuddly and cozy and the personalized ones just add a nice touch.
This is a great craft idea for people who are good with sewing and have an eye for design.
You can create pillows for living rooms, bedrooms, kids rooms and playrooms depending on the theme and design you're going for.
Do some research on what sells and use your design skills to make something bomb!
Throw Pillow design ideas:
DIY Scarves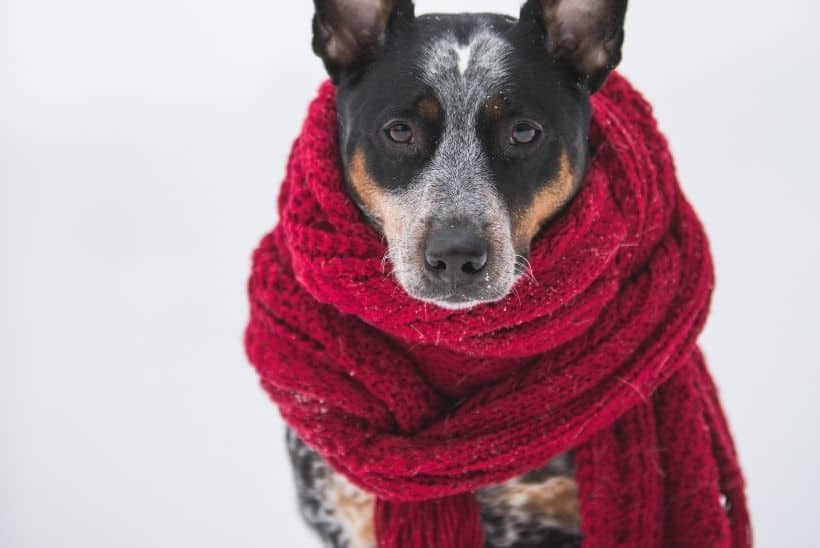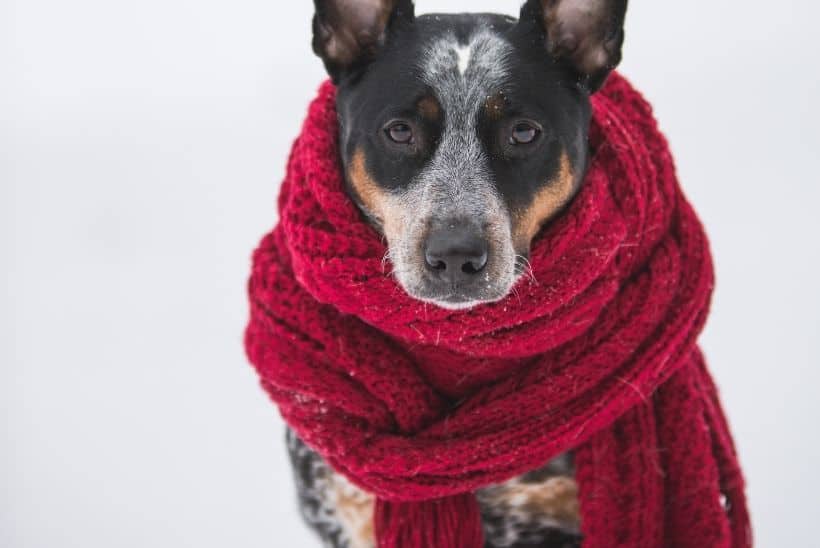 Do you love to knit or sew? You could sew or crochet cute scarves and make a profit!
Think outside of the box and make some spectacular designs that people will really love.
You could go with bright bold colors or make animal-themed or weather-themed scarves.
Check out a few cute designs below:
DIY Keychains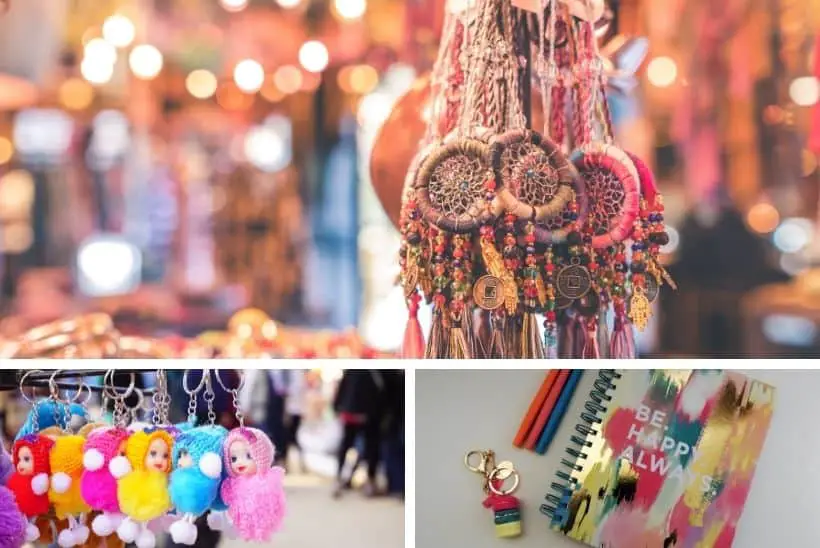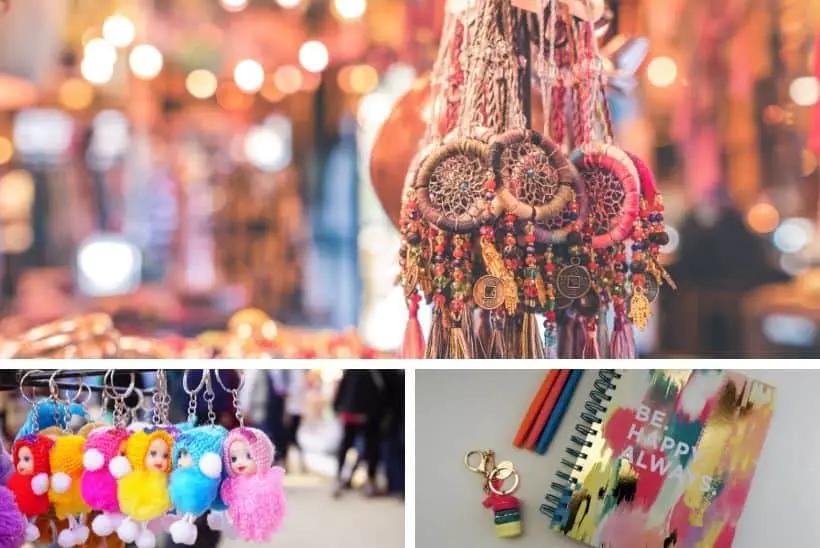 Keychains are some of the cutest and most profitable crafts to make and sell.
That's because almost everyone uses keychains whether it's for car keys or the keys to an apartment.
They also make excellent gifts. 
Embroidered keychains particularly add a nice flair and they also look pretty stylish with your other accessories. 
Take a look at a few of these adorable crafts for inspiration:
DIY Wood Magnets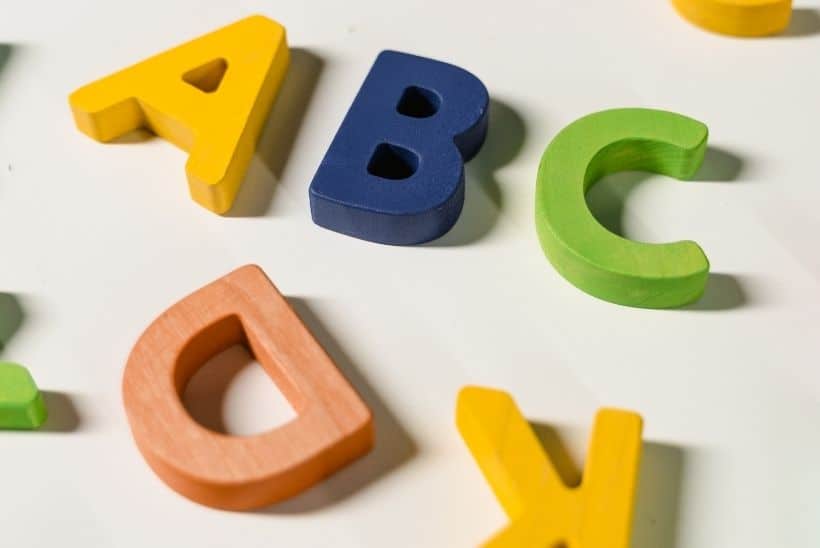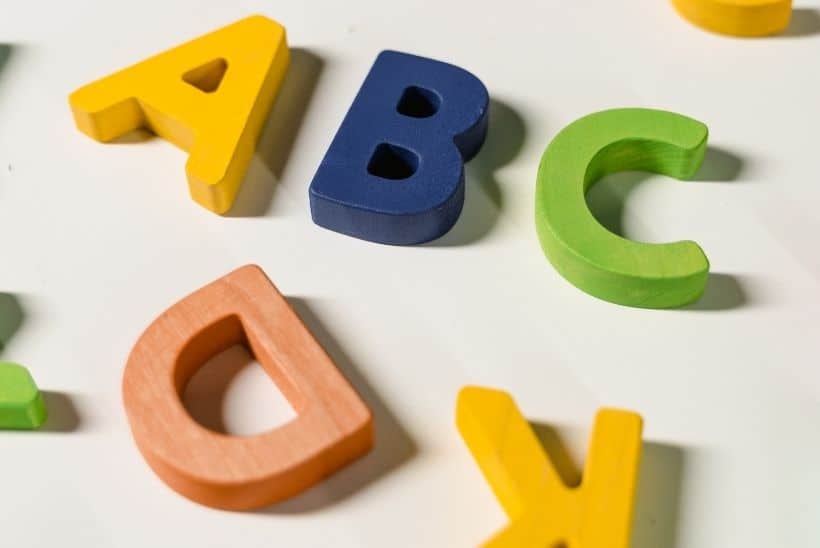 If you like a rustic theme for your house or you're looking for some farmhouse-themed decor, nothing goes better than some easy-to-make wood magnets. 
These make excellent gifts for people who want to add a unique style to their home or who simply love wood magnets.
Here's a Simple Wood Magnet tutorial.
Wall Art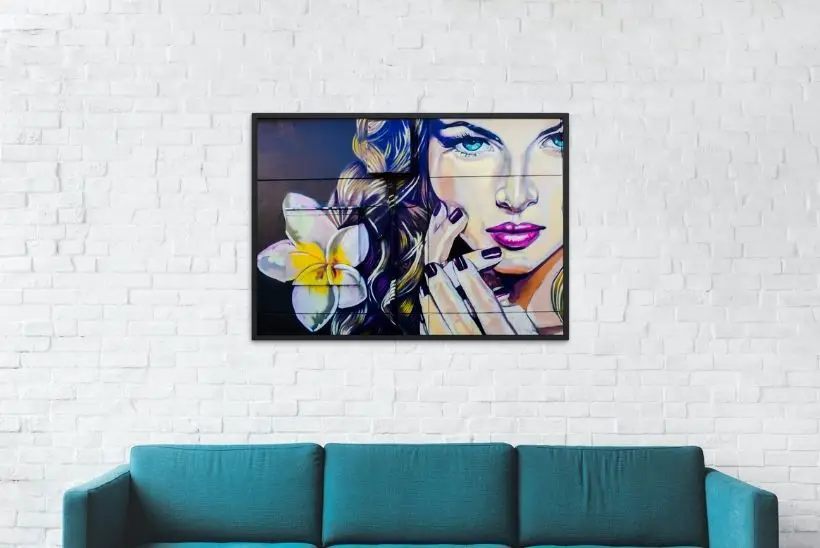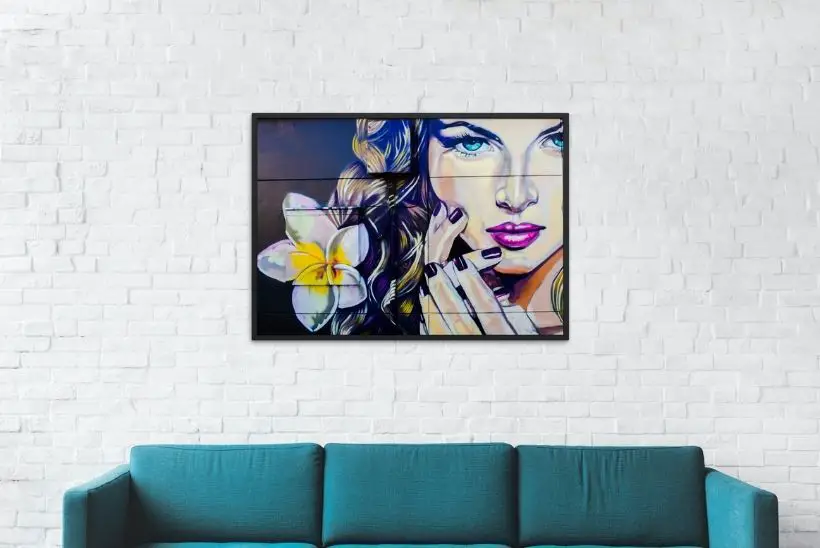 This is something just about any artistic person can do.
If you're good with painting, drawing and turning art on paper into something amazing, then making wall art might be just up your alley.
Hand-made wall art is a best seller and you can make wall art with bible verses, portraits, educational art and so much more.
If you're not so artistic but you can use tools like Canva and PicMonkey, then you can make and sell printable wall art. Check out this guide that shows you how to sell wall art online.
Grab some gorgeous designs from places like Creative Market and make those designs your own.
Windchimes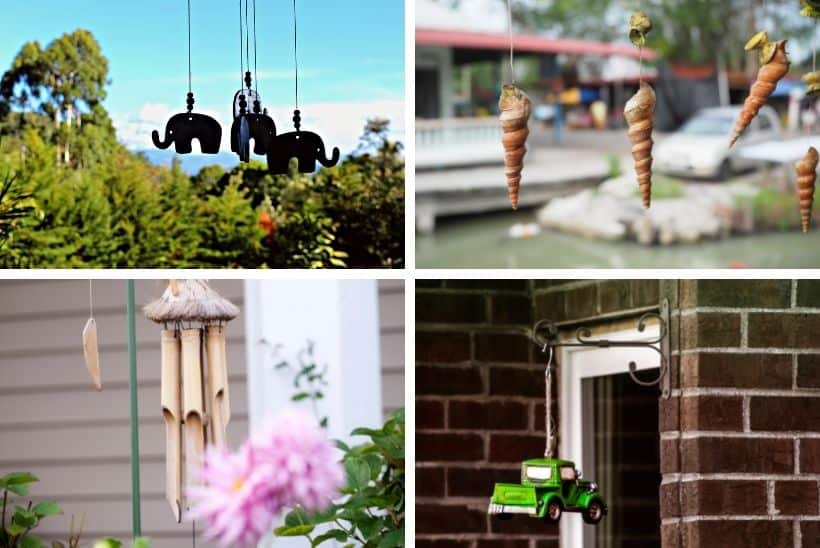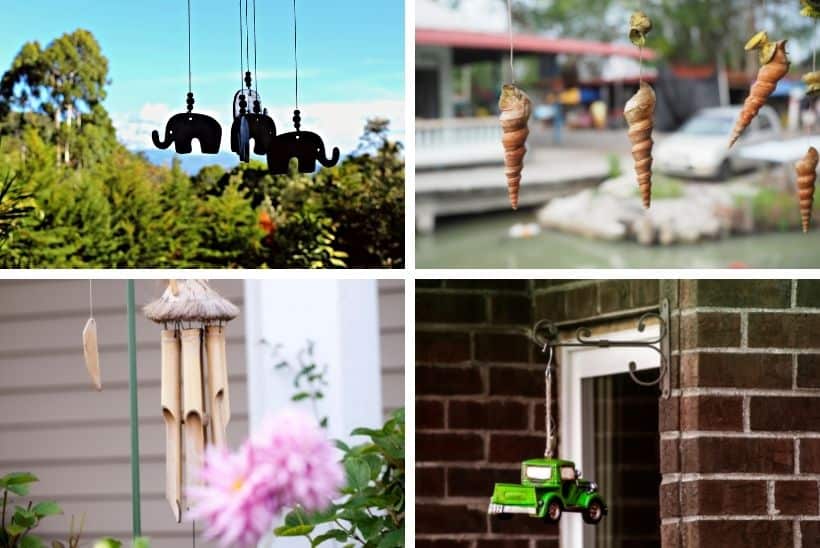 Let me tell you now that I just LOVE the sound of wind chimes.
They are so soothing and musical to the ears.
You can get creative with wind chimes and make an assortment of them. 
Here are a few cute DIY chime ideas:
DIY Hand warmers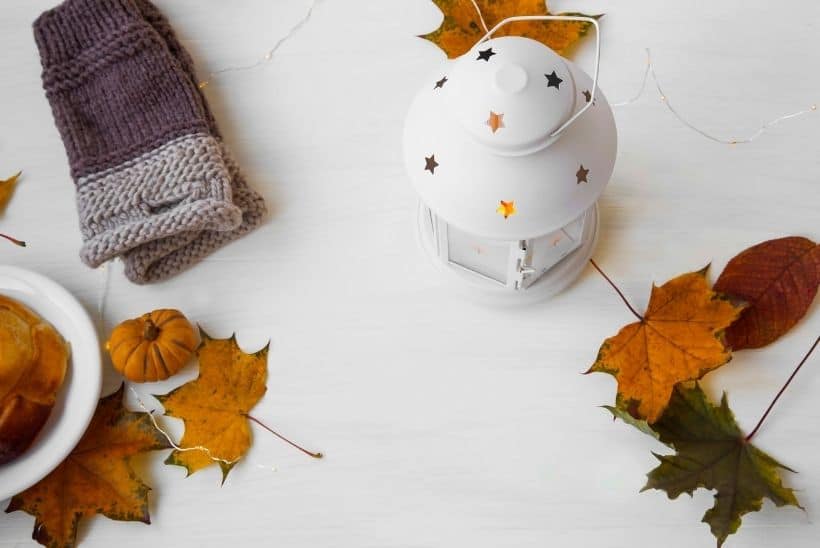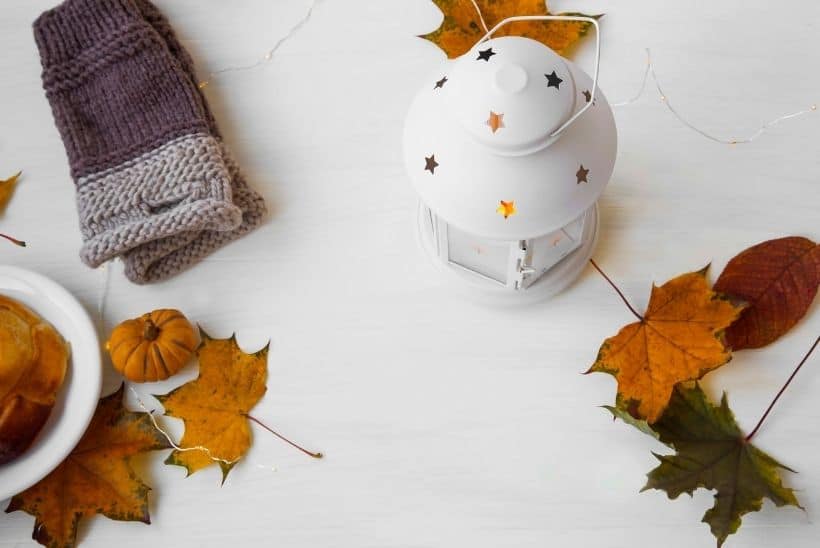 Aren't hand warmers just the cutest little things?
They also come in so handy during the winter and fall and make you feel so cozy when you use them!
What's great about them is that they are so easy to sew and make the perfect craft to sell online. 
Here's a great tutorial on hand warmers
Felt Envelopes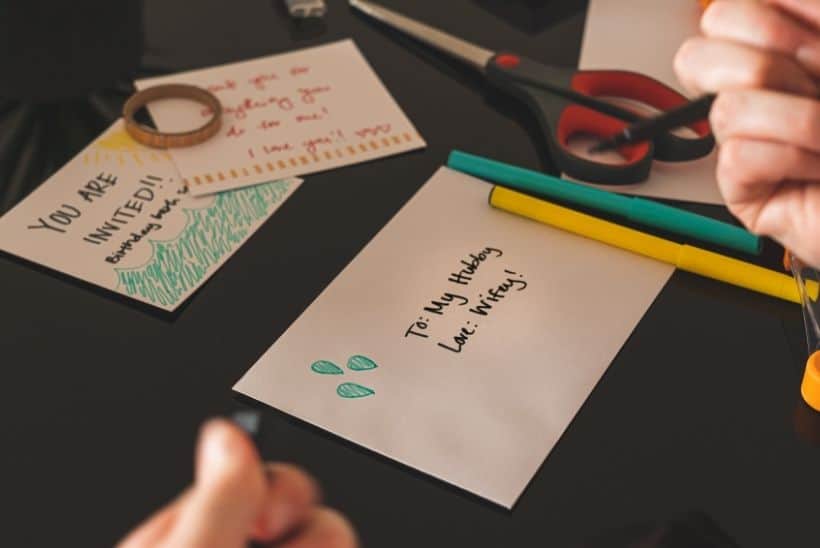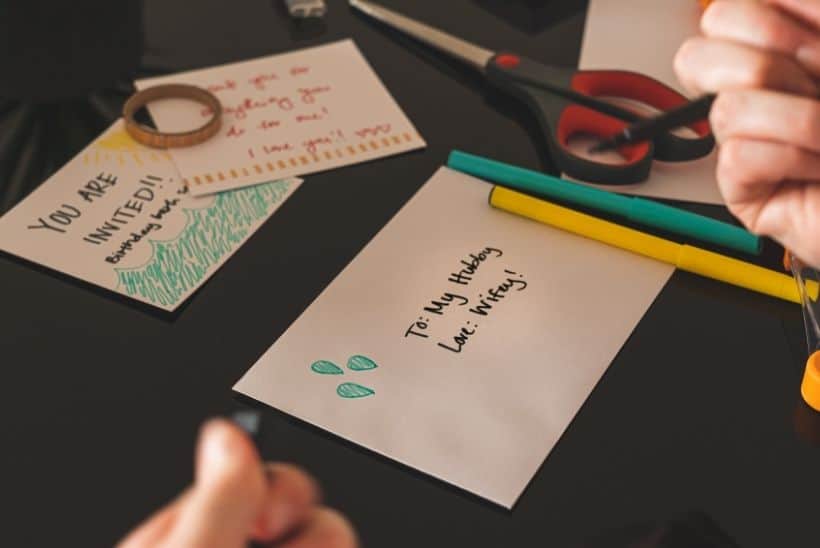 Felt envelopes are a lovely way to celebrate an upcoming occasion or the holiday season.
They can be used again and again which makes them even more useful. 
They are really inexpensive to make and also rather easy to sell.
Check out this felt envelope tutorial for ideas.
Letter Vases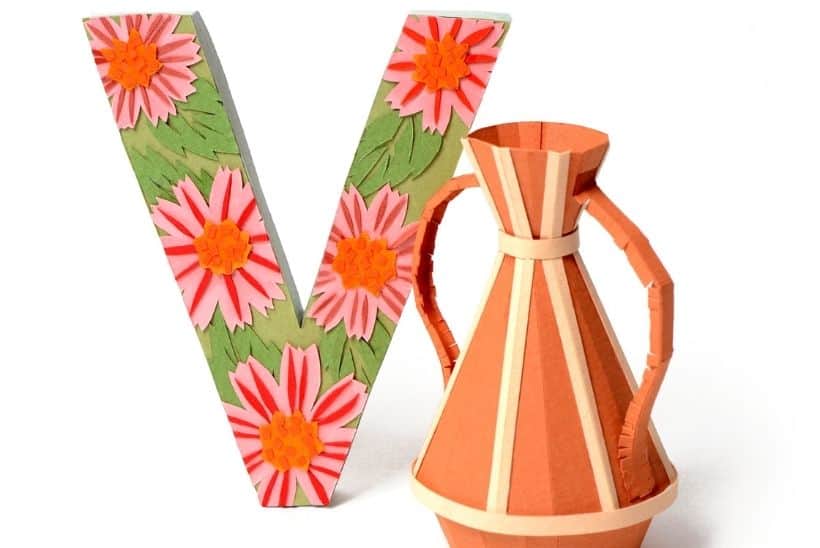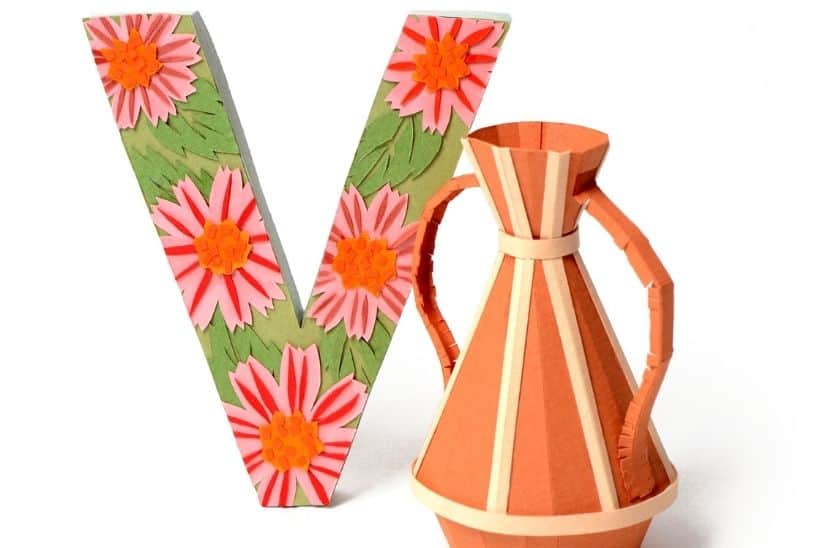 These letter vases definitely make a statement no matter how you use them!
With bright, bold colors and accents or patterned designs, you can certainly make some money from this unique craft.
Check out some ideas:
DIY Headbands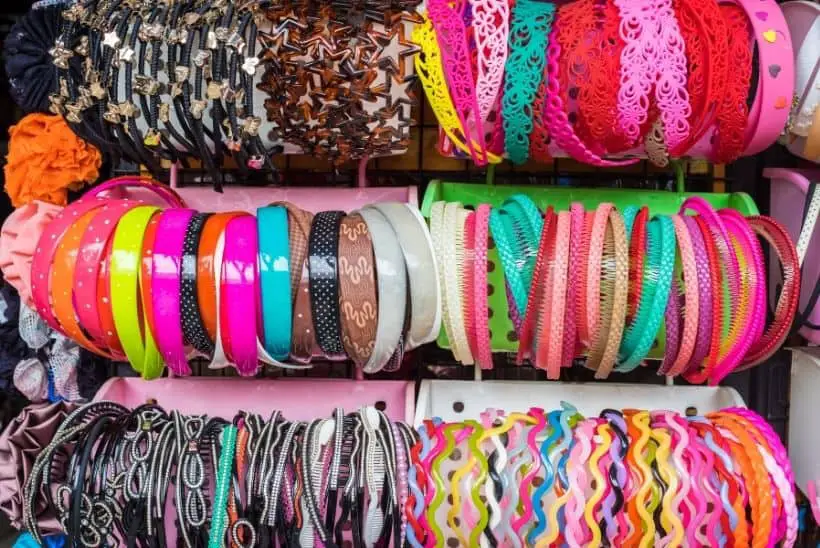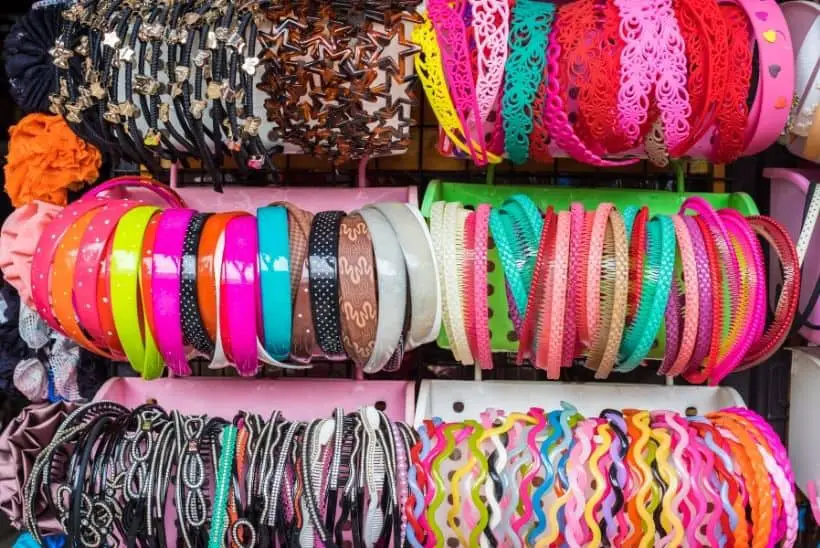 I really love a good headband and there's a market out there for these types of beauty-based crafts.
They make great accessories and you can make headbands that have a unique flair.
Make a design that has girly, feminine patterns or make cute, quirky ones.
Take your pick! 
Check out these headband designs:
DIY Birdfeeders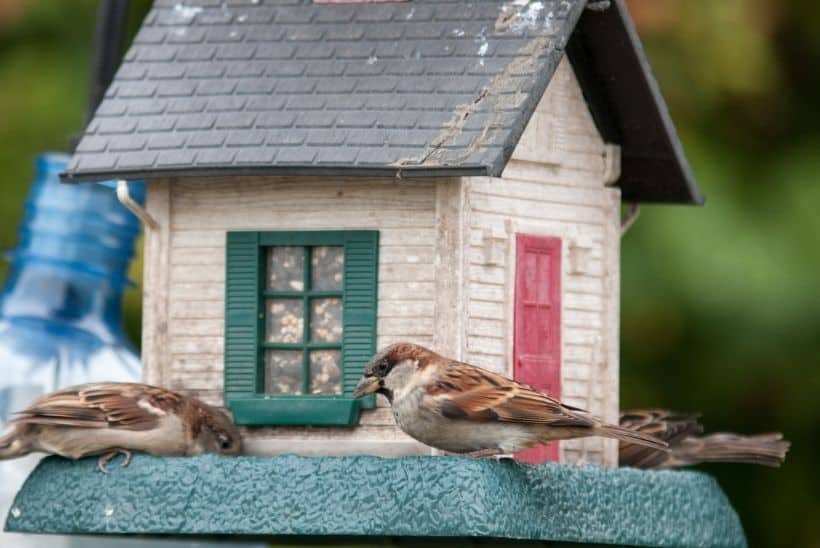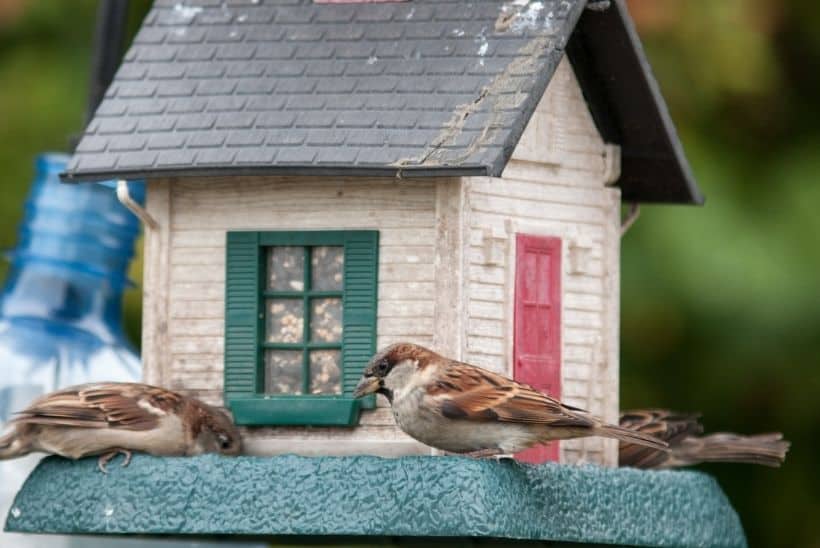 If you're into the great outdoors or you simply like making cute little trinkets for birds, you could make and sell bird feeders.
There are lots of designs you could come up with for bird feeders such as wine bottles, teacups, Legos and more.
Check out this list of bird feeder crafts
How to Actually Sell your Crafts Online
So you've got a list of profitable crafts to make and sell. But the question is, how do you actually sell them?
Making your crafts might actually be the easiest part of managing your crafts business.
To get customers to even glance at your crafts and then buy them, that's another story.
But let me tell you now my friend, crafts sell like hotcakes.
That's because people really love them. They want them for decor, gift-giving, personal use, beauty, and self-care. 
So take the time to really consider which craft would be ideal based on your skills, passion, and target audience.
There's a large market out there that's ready to be taken on.
With the proper research, a bit of investment, and a creative mind, you can be on your way to building your dream craft business!
I really hope you liked this list of crafts that you can make and sell online.
This is one of the best businesses that women can do online with just a little creativity. 
What was your favorite craft on the list? Let me know in the comments below!
If you liked this post, please PIN it for later!❤️️????