This post may include affiliate links.
How can I make money by not doing anything?
That's the question many of us have been asking for years – maybe our whole lives.
It can't be easy working day in and day out at a job you hate. 
Commuting on the subway or carpooling with other miserable people who despise their jobs, only adds to the pain.
You want something simple.
Something easy.
People think you're lazy, but you're just carefree.
Would you like to try a lazy way to make money at home? I've got a few included in this post too!
I personally don't recommend laziness, but these are some of the more laid-back ways to earn an income that won't make you feel bogged down.
Don't think that you're too lazy to make money!
You'll still be doing fun and simple tasks that will make you extra cash.
If you want an easier life and you want it now, here are 22 lazy ways to make money that don't require much effort on your part.
Share the ❤️️ and PIN this post for later!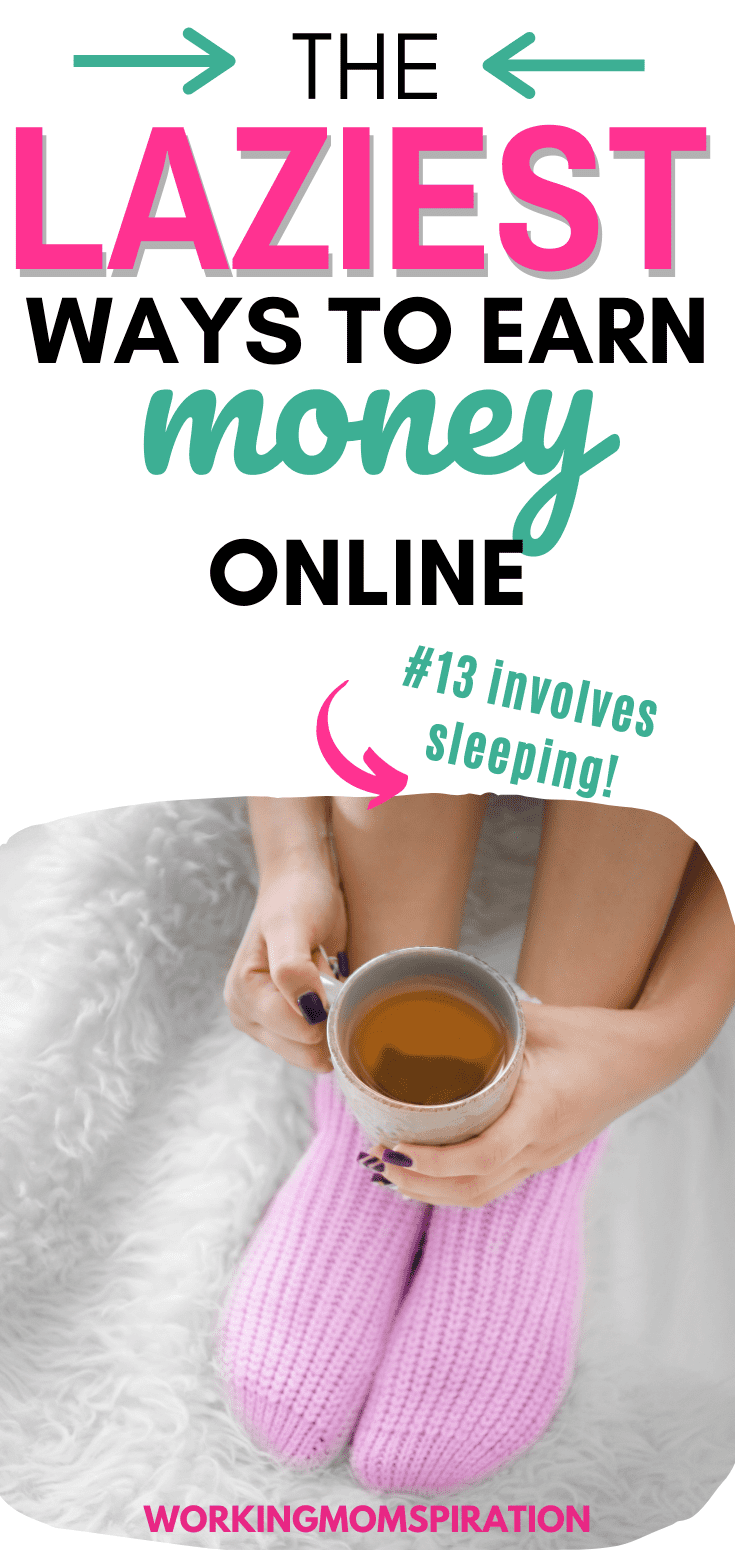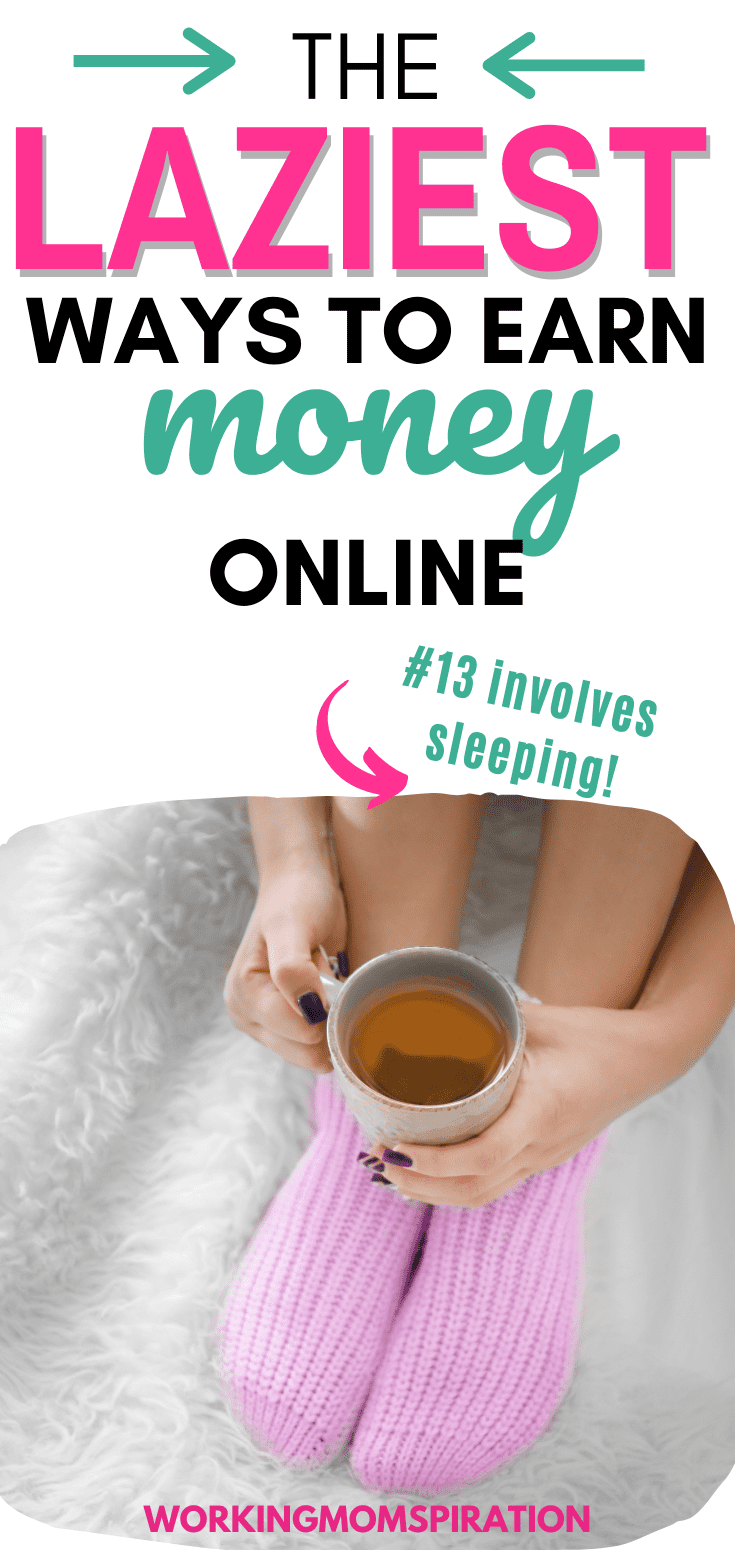 Lazy Ways to Make Money Online
1. Sell Pictures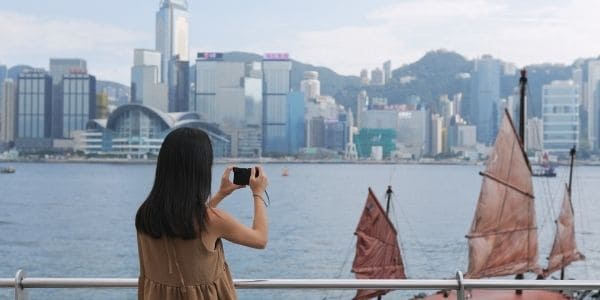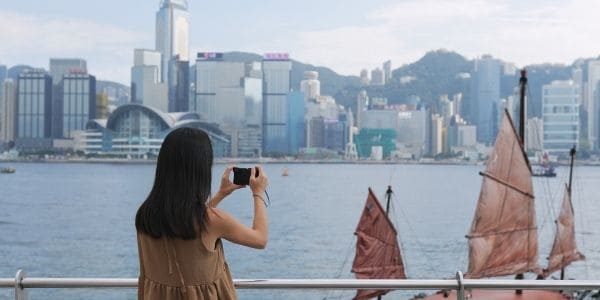 This may be one of the easiest ways to make money online and is just perfect for lazy people.
If you're handy with a camera, then that's a bonus!
You may already have taken thousands of pictures with your phone – why not turn this into a money-making hobby?
You can actually upload your images to online platforms that will pay you for your images.
This is called royalty.
One way to make a great income from this low-stress job is to get yourself a good-quality camera.
Start taking pictures of nature and scenery and post them on stock photo websites. 
You can sign up to be a contributor and upload your creations as often as you like.
Here are some high-paying photo sites to start earning money:
2. Watch Videos
Do you want to know how to make quick cash online?
By watching videos of course!
I'm someone who loves watching videos on Youtube, particularly anything to do with funny animals.
If you enjoy a bit of entertainment in your spare time, you might as well make some money doing it.
Watching videos online for extra cash is probably the simplest way to make money being lazy.
Several online platforms will pay you for doing this fun and simple task.
On this site, you can watch videos like ads to earn money. You can sign up for free and complete other tasks like answering questions, polls, and surveys.
This is a rewards site that has been around for a long time. Not only can you make money from watching videos but you can also play games and take surveys.
Kashkick is another way to easily earn cash by watching short videos and completing other tasks.
3. Scan Your Shopping Receipts
When you do your weekly or monthly shopping, you can make extra cash by scanning your shopping receipts.
You can do this with the Ibotta app.
Ibotta will give you cashback on items you've bought when you shop in-store or online.
What's great about the app is that you can get cashback offers when you're browsing online as well.
Don't keep all this extra money for your self though. Recommend your family and friends so they can get cashback too.
For each person that signs up, you'll earn an extra $5!
4. Voice Your Opinion
Would you like to earn money just by giving your opinion?
Companies will pay you for informing them how well their product works. This way, improvements can be made to make it better.
Most of this involves market research and you simply need to give a detailed review or do a survey.
It can take as little as 5- 20 minutes to answer questions, which can earn you up to $50 or more for each review.
So, you can see that if you sign up with a few companies and do lots of reviews, the money can quickly add up.
Would you like to get started by giving your opinion online?
Here are some great places to start:
While you can't look at this as a full-time job, as offers can sometimes be seasonal, you can use this extra money for small expenses. You can earn more money with these 40 sites that pay you to give your opinion and answer simple questions!
5. Make Money By Typing
Are you good at typing?
With just your laptop, a reasonable typing speed, and the internet, you can earn money by performing various typing tasks online.
With most typing gigs, you don't need any form of educational requirement or certification to get started. Most of these jobs, if they're online, are flexible and allow you to set your own schedule.
Even though you generally do need to type fast to be successful at these jobs, you can find ways to improve your typing speed online.
Simply use sites like Typing Test to do fun games that help you to get better at typing.
Want some easy typing gigs to make money?
Make lazy income by:
Lazy Ways Moms Can Make Money
6. Sell Breast Milk
Did you know that there are places where moms can sell their breast milk online? 
This is done to supply other moms or families with breast milk who can't naturally produce enough on their own and simply don't want to use formula.
Donor milk is a bit more on the expensive side, and many folks are not able to afford it. 
Still, this is a great opportunity for moms who can manage to donate and earn money. Apparently, you can actually make around $60 a day donating breast milk.
You can get started with helping other families by donating to milk Banks which are companies that collect and process milk. A few places you can donate are: 
Human Milk Banking Association of North America 
Mother's Milk Co-operative
National Milk Bank
7. Write Greeting Cards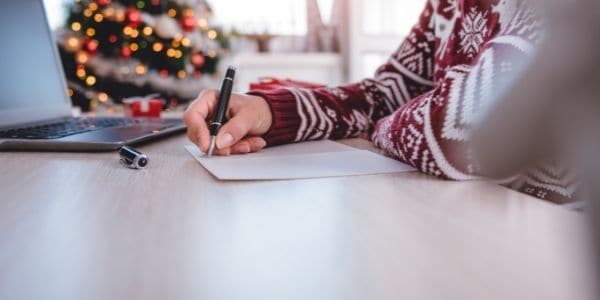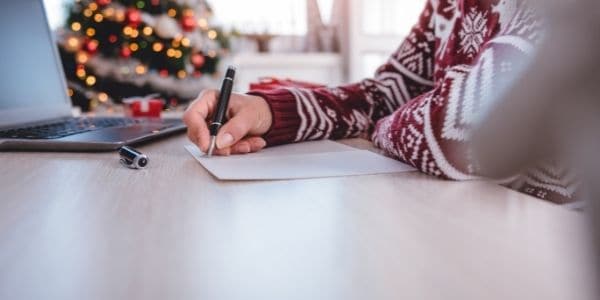 Have you ever read greeting cards that made you laugh out loud? These are written by writers from all over the world.
I personally love greeting cards, especially the witty ones that have a unique spin. 
Instead of spending time writing meaningful sentiments, people simply buy greeting cards off the shelf. Sometimes, they might even get personalized ones too.
This is an easy way for moms to make money because you only have to write a few lines for greeting cards.
There's no long-form content like writing blog posts or educational articles.
If you're a mom who has a way with words and can write sentimental or humorous prose, then check out these spots and start submitting your work:
8. Do Voiceovers
Would you like to try one of those, low-stress jobs that pay well?
Voice acting is a flexible freelance job for moms.
And no, you don't need to be an actual actor/actress to start out, but having a great-sounding voice is key.
Another thing you should have is a home studio in order to do your recordings. 
To land a job, you will need to audition or provide a sample of your portfolio. This way, the company can have a feel of your voice.
Get paid to record your voice by:
Reading books for Voice 123, ACX, Bunny Studio
Find out 18 places to read audiobooks online!
9. Teach Kids to Read
If you enjoy reading immensely and would love to teach kids how to do it, you can read books to kids on a platform called Outschool.
Outschool provides quality resources and educational tools to children online.
It covers various topics for kids to learn and you can choose what to teach.
Outschool is the perfect opportunity for moms who have teaching experience to earn money just by helping children to read.
If you've never been trained or if you don't have a degree, that's fine.
Outschool does not require a teaching certification.
Having a passion for helping kids learn is the only requirement.
Check out Outschool, and get started today.
10. Mystery Shopping
This will not make you rich overnight – or at all, but it's an excellent source of extra money.
Mystery shopping involves visiting a store or shopping online and getting paid to do it.
There is some work involved though.
You will need to keep track of your receipts, give a review, do a survey if needed and describe your experience while shopping.
As a Mystery shopper, you can earn money along with reimbursement (if you made a purchase) through PayPal, direct deposit, or get free gift cards. 
One thing to remember about doing mystery shopping jobs is that you can keep what you bought at the store. It could be a makeup kit, books, nail polish, or clothes.
Another bonus is that you can get to eat delicious grub at different restaurants and make money from it.
If you want to test out digital products, instead of heading out on the town, give Panel Place a try.
On this website, you'll get to try out online apps and tools like Grammarly and earn cash.
Easy Jobs for Lazy People
11. Get Paid for Browsing Online
Would you like to earn extra money for something you already do every day?
It might sound too good to be true, but yes, you can really earn money this way!
Qmee is an app that grants you rewards for browsing places like Google, Yahoo, Bing, and Amazon.
To get it working, add the extension to your browser and start searching. When you perform your online searches, you'll notice that there are various links that show up.
Sort of like sponsored links.
If you click on it, you get a reward. Simple as that!
You can get paid straight to your Paypal and there's no minimum amount for your payout.
More ways to browse and get paid:
12. Sell Second-Hand Books
If you have educational books or course books laying around, you can sell them for a bit of money. 
These could be books that your kids have used and no longer need. So instead of wasting them, the next best thing would be to sell them.
The most reasonable way to earn money from this easy venture is to sell them on Amazon.
That's where a lot of people head to purchase books because it's so easy.
Amazon generally has quick shipping and the process of buying books is simple.
They will take a commission from the books you sell, but remember, you still earn some money.
13. Get Paid to Sleep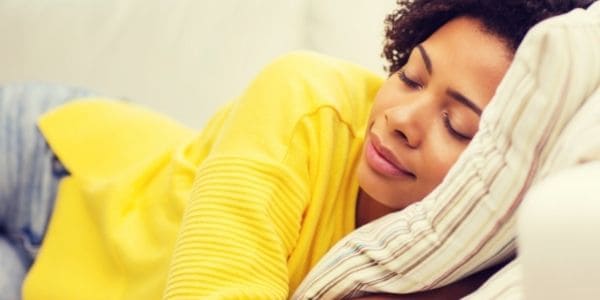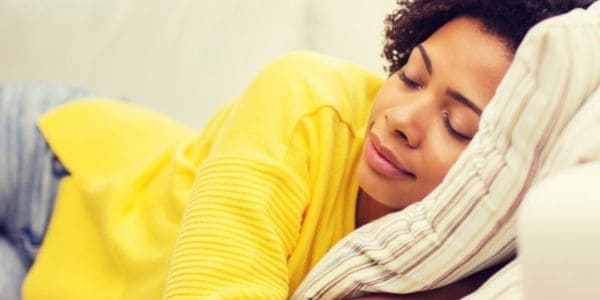 Let's be honest here…you need to sleep. We all do.
Take the phrase, making money while you sleep to the next level, by participating in sleep trials.
There are millions of people who have issues sleeping for whatever reason.
Sleep trials are studies conducted to help researchers find out why.
These clinical trials need real human beings to participate in order to find out the most suitable ways to treat sleep issues.
As one of these sleep participants, you will only have to sleep and you can earn a small income.
Generally, researchers will seek participants within a certain age range, weight, or gender. If you are someone who enjoys 'resting' a lot, I highly recommend this side gig.
14. Become a Picoworker
Are you willing to do a few tasks online that don't require much work?
As a Picoworker, you can commit to various gigs and earn money online. 
These micro-tasks are only found on the Picoworker website. It allows companies to advertise small jobs that need to be completed fairly quickly.
This is one of the best jobs for lazy people because you can do simple gigs like data entry, online research, questionnaires, and more. 
Sign up on Picoworker for small gigs!
15. Make Money Walking
Want another easy job for lazy people?
You can get paid to walk by using an app like Sweatcoin that gives you PayPal credits for something as simple as taking steps. 
They will provide the data to health providers who need this information for their studies.
Another app that will pay you to walk is Achievement. With this app, you will do exercises like swimming, biking, running, and of course, walking.
You will then record your activities in the app which will then reward you with points. They will pay cash when your points are accumulated to a certain amount. 
Extra Ways to Earn Money
16. Walk Dogs
If you're a lazy person who loves animals, then walking them might not seem like a tedious task.
Rover is a company that will pay you to walk dogs in your neighborhood.
You can make as much as $20 for just a short walk, and some people earn around $1000 a month from this side job!
You could even take it further and dog-sit animals at home. You'll care for them by:
Feeding
Giving baths
Grooming
17. Affiliate Marketing
Have you ever recommended products that you've used to a friend? 
That's sort of what affiliate marketing is. Companies will pay you to promote their products online using links that they provide.
Once someone clicks that link and makes a purchase, you earn a commission.
Some people like influencers earn thousands from promoting brands on Instagram.
 You can do this as well, but you will need to have at least a few hundred followers.
A better way to make money with affiliate marketing is by starting a blog. 
On your blog, you can recommend these products that you've tried and then earn money that way.
Find out how to get started with a blog so you can earn with affiliate marketing. Who knows? You might be able to make some extra bucks each month!
18. Deliver Groceries
How often do you purchase groceries?
Every week?
Why not shop, deliver groceries, and earn an income?
Essentially, you'll be a personal shopper of sorts. 
It's a very flexible opportunity to make money that can even be fun, depending on what you're purchasing.
One popular place to start is Instacart.
 Instacart hires delivery drivers and grocery shoppers to provide products to customers.
They partner with local stores to stock and provide these groceries.
As an Instacart shopper, you can apply as a full-service shopper or In-store shopper.
A full-service shopper works as an independent contractor who will shop for and deliver groceries. As an In-store shopper, you would be a part-time employee of Instacart who performs in-store shopping, but no deliveries.
Instacart operates all across the United States and the hiring process is easy.  You will apply on the website, download the Shopper app and then fill out important paperwork.
It's free to get started, so sign up today!
19. Review Hotels
One relaxing and fun way to earn extra money is by reviewing hotels. 
Think about it for a second.
You'll be living in the lap of luxury for at least a day, relaxing on a balcony, trying tasty grub, sleeping in, and getting room service whenever you want.
I mean, who wouldn't want that?
Although you'll be enjoying your time, you will have to give a detailed review of your experience.
This may include reviews of the food, room service, customer service, housekeeping service, and more. What's surprising about this side gig is that you can make more than $100 in a day.
20. Test Games
You might be wondering if testing games can really make you money.
If you love playing video games, then you definitely can.
Companies hire people known as beta testers, to test games for any kinks or issues the games may have before they are released to the public. 
Beta testers will look for things like:
Functionality
Regression load
Freezing
Crashing
Visual distortions
As a full-time beta tester you can expect to earn around $54,000 per year. This is for testers who work for companies such as PlayStation, Apple, Sony Capcom, and others.
If this is too heavy for you and you'd like to try a more freelance testing gig, PlaytestCloud is always looking for game testers.
I've tried it myself and it's very easy. You simply sign up, do a Playtest and start earning
Play games whenever you want! 
If you'd like to make money playing games just for fun, Quick Rewards has an array of fun puzzle games to try.
21. Become a Binge-Watcher
If you'd like the perfect job for lazy people, this one will make you happy. 
Have you scoured Netflix based on the genre? 
Doesn't it make it easier for you to find shows you want to watch?
That's what Netflix taggers do.
A professional binge-watcher, or Editorial Analyst, will watch shows and place them in the right categories.
You'll be able to watch movies, documentaries, and TV shows all day, and arrange them in the right spots.
If you enjoy categorizing, and entertainment, then this might be for you.
If you'd like to get paid simply for watching videos, do it for free on:
22. Sell Gift Cards
Gift cards make for one of the best gifts around holiday time. You can also give them as a graduation present, for birthdays or any celebration.
Sometimes when you don't know what to buy for your significant other, a gift card is just perfect.
Because gift cards are so popular, they are in demand year-round. 
You can reel in some extra money by selling unwanted gift cards online. If you've gotten quite a lot of them as gifts or have them laying around, why not just sell them for cash.
But where can you actually sell gift cards online?
A few places include:
ClipKard
CardCash
GifCash
Gameflip
Raise
These platforms are easy to use and they have a quote tool that can be used to estimate how much you'll make.
GiftCardBin is another website that has partnered with outlets all over the country where you can sell your gift cards.
You can earn as much as 92% of the card's value in cash.
That's it Relaxed Folks
This list of lazy ways to make money is by no means exhaustive. You can find tons of other ways to make money online that are not too grueling.
These include passive income side hustles and easy online gigs you can do now and again.
And remember, these just are not just for lazy people. Anyone can try them to make extra money on the side
You can even turn a few of them into a business or a long-term career.
I hope you enjoyed these options and will try even one of them in your spare time.
Do you have any more lazy job ideas? What's the laziest way to make money online in your opinion?
Let me know in the comments.