This post may include affiliate links.
Are you interested in online data entry jobs without investment and registration fees? Several typing jobs require a fee for equipment such as laptops and software to accomplish accuracy when working. 
If you'd like to get paid for data entry on a part-time basis without ever leaving your house, there are a few companies that offer legitimate data entry jobs from home. These companies will hire you immediately if you can pass their data entry requirements and a background check.
Please share the ❤️️ and PIN this for later!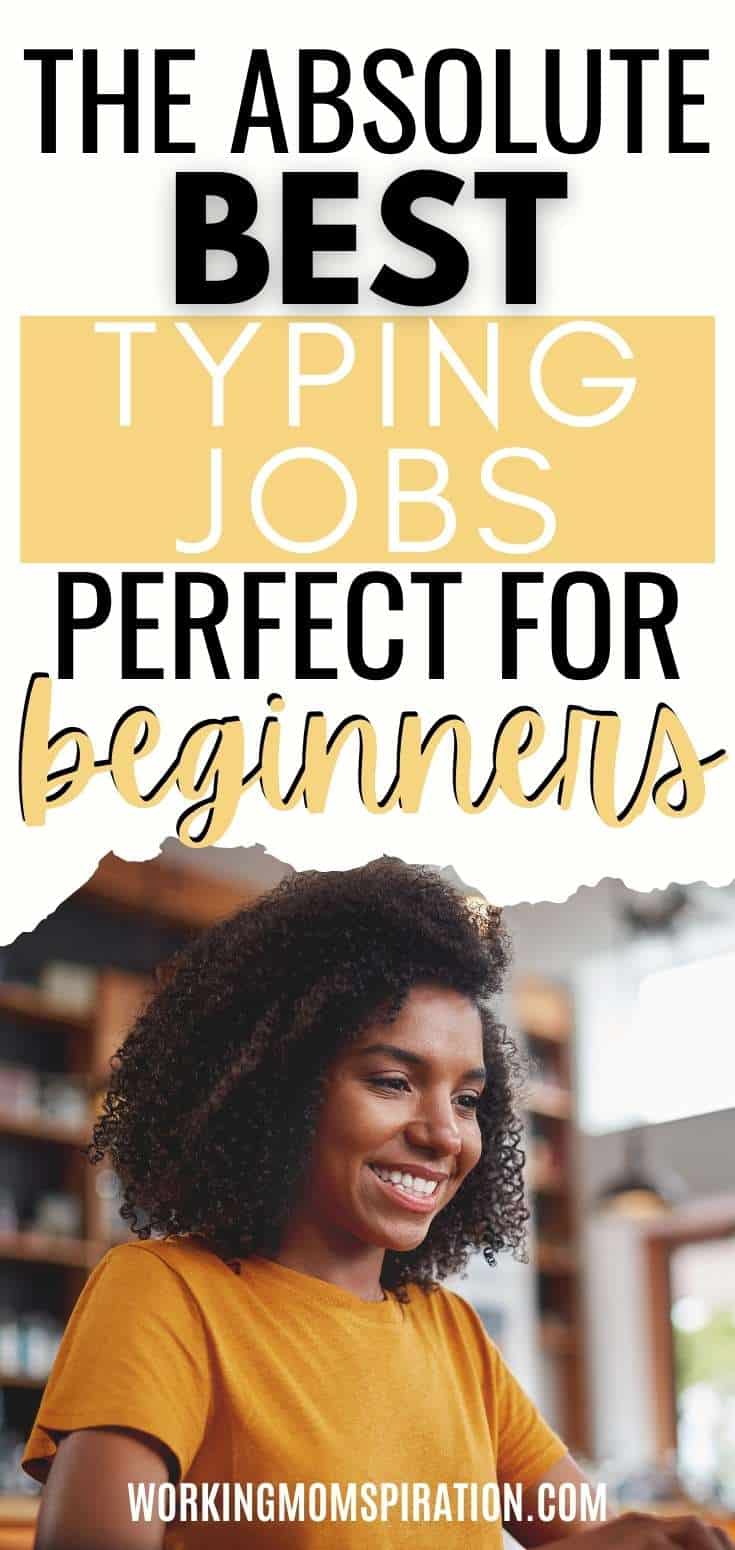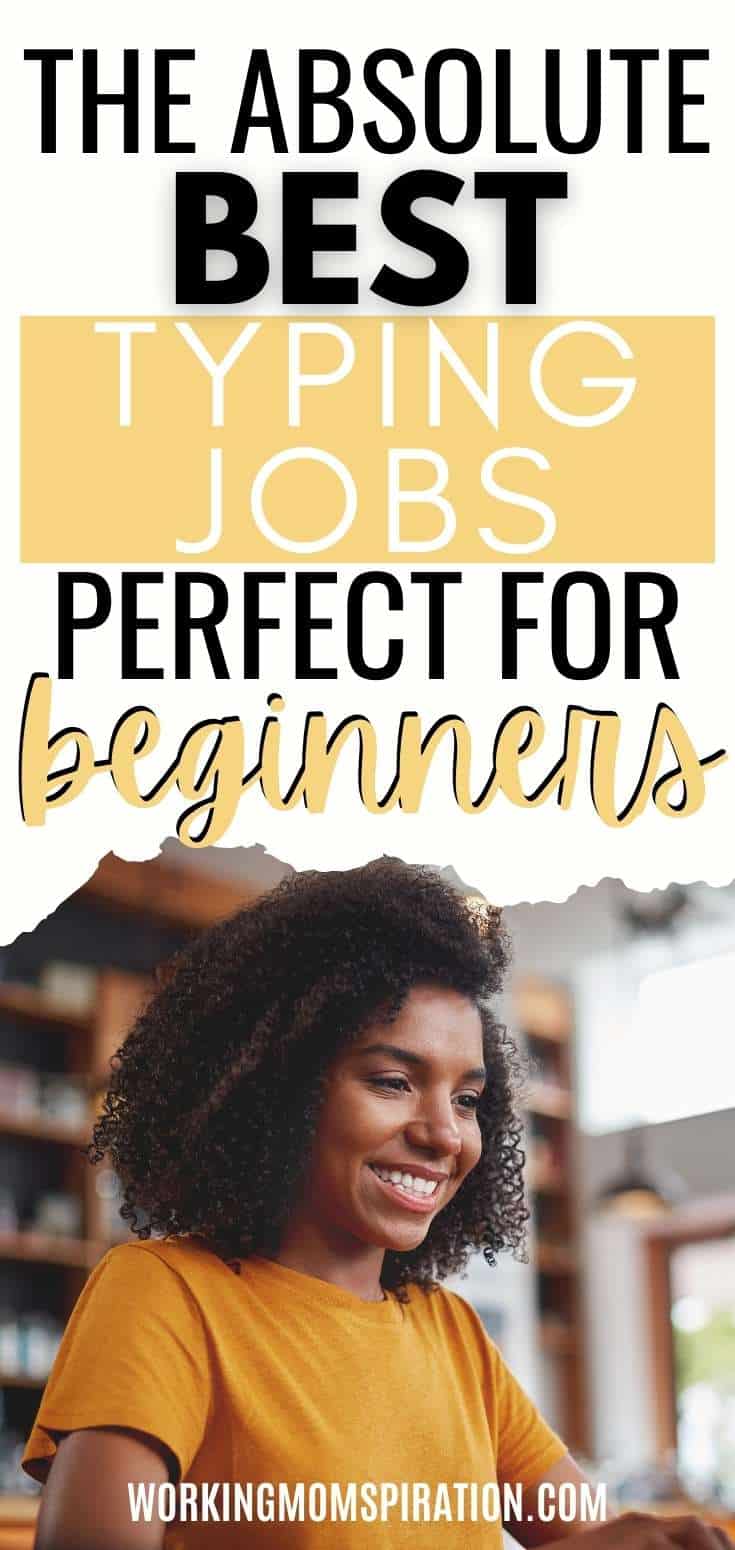 Which Site is Best for Data Entry Jobs Without Investment or Fees?
The best site for data entry jobs is a legitimate one that does not request payment – unless it's for a background check. To be honest, one of the first jobs I looked for when I wanted to work from home, was a data entry position. I wanted the freedom of freelancing and working flexibly online. But what I found in my search were plenty of scams or low-paying jobs.
If you've been on the search for genuine online data entry jobs from home, but run into the same issues, this list contains only legitimate companies that actually pay their workers and require no investment or registration fees. 
While some of these companies pay you a monthly salary, I've found a few online data entry jobs that offer daily payment. These data entry jobs are not a get-rich-quick scheme and are better suited for beginners. They may also be perfect for someone with a day job who wants another side hustle. 
Either way, data entry jobs are a great way to earn extra money and gain experience for higher-paying gigs. If you're still interested, read on to find more about what data entry is and the qualifications involved. 
What is Data Entry?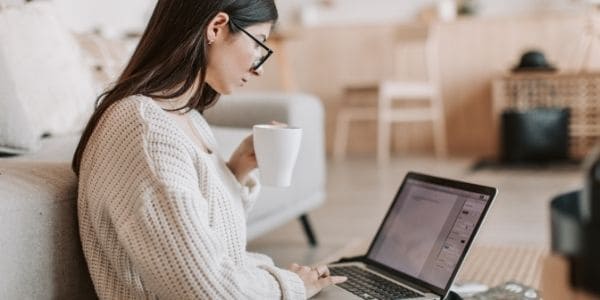 These jobs vary because data entry can involve several components. One thing that all data entry jobs have in common is placing data such as numbers, audio, video, or texts into software for a particular purpose. 
People who perform these tasks are known as data entry clerks and they enter information and update records using special software. According to Indeed, payment for this job is sometimes determined by the number of keystrokes used when working.  
Some data entry jobs are easier for beginners, while others are specialized and may require training or further education. 
What Qualifications Are Needed for Data Entry?
As with any job, there are certain qualifications that are necessary to do the job efficiently. 
Some Data Entry Operator Qualifications include:
Ability to multitask. You will be performing more than one assignment throughout your workday, which means being able to concentrate on more than one task at a time.
Keen attention to detail. This job will require great organizational skills and precision. Attention should be laser-focused on the task to avoid errors. 
Accurate and fast typing. In order to complete the tasks in a timely manner, you will need to be precise to meet a certain quota for the day. 
Perfect grammar and punctuation skills. This is essential as the data will need to be as accurate as possible. 
Excellent written and verbal communication skills. This is to be expected as communication with other team members is essential for a better remote or in-house work environment.
Be able to utilize tools and software.  Being a fast learner even with new tools is great because it gets the work done faster and more accurately. 
How Much Can You Earn From Data Entry Jobs?
Not all data entry roles are created equal. Depending on the job description, some roles will pay more than others. Another factor that affects the pay rate is the company that hires. In general, data entry roles pay about $17.91 per hour. 
Some jobs will pay by project, which means that there isn't a fixed hourly rate. Some Freelancers won't mind this as they can take on multiple projects at once and earn more money. 
Top Online Data Entry Jobs Without Investment: Legit Companies
1. Rev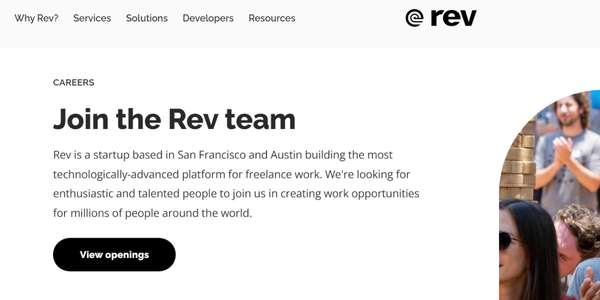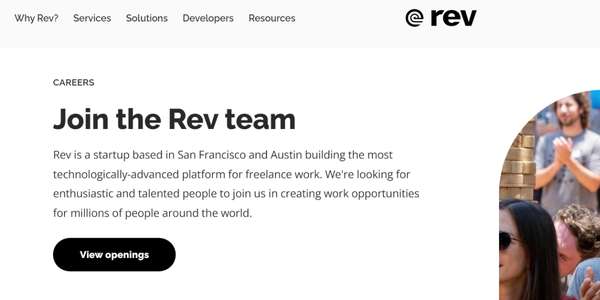 This is a transcription company that hires freelancers to transcribe audio files and caption videos. As a freelancer with Rev, you can choose the type of project you'd like to work on from the hundreds of listings available.
Rev pays by the audio minute and you can expect a weekly payout through PayPal for all completed projects. 
To sign up with Rev, simply head to their website. The next step is to complete the transcription test and once accepted, you can start working. 
2. Fiverr
Fiverr is an online marketplace for freelancers to work in a variety of roles such as graphic design, writing, translation, marketing, and of course data entry. To be successful on the platform, you'll need to create a profile to showcase your skills to snag jobs relevant to you.
But can you make good money on Fiverr? Despite starting out as a platform where you could do jobs for just $5, the average earnings on Fiverr range from $500 and more. 
Check out Fiverr for more freelance data entry jobs.
3. Upwork
This is another excellent place to find online data entry jobs without investment or fees. It's a platform for freelancers to complete projects for payment. Just as with Fiverr, freelancers need to create a profile displaying their skills and qualifications.
Also, meeting clients is simple, as you can be matched based on your skill set. There are plenty of opportunities to earn on Upwork and you're not limited to data entry jobs either. 
Check out Upwork for data entry jobs. 
4. FlexJobs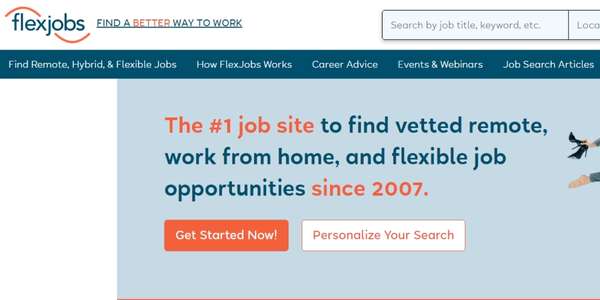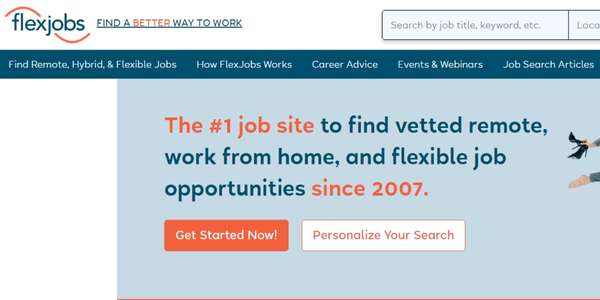 One of the best online job boards is FlexJobs. When you check out the website, you'll find hundreds of jobs available at one time. Once signed up, you'll get access to a range of home-based data entry jobs, as FlexJobs is primarily a remote job board. 
I've used the site in the past and it's so easy to use. They provide job opportunities directly from legitimate employers that are pre-screened for your protection. 
Sign up with FlexJobs for legitimate data entry jobs. 
5. AccuTran Global
Another company to find data entry roles is AccuTran Global. They also hire freelancers to do transcription, captioning, voice writing, content writing, and other tasks. You can get started with these jobs, even if you have no experience with data entry. 
Even though they're based in Canada, they also hire from the UK. To work for AccuTran Global, you'll need to have a typing speed of 70 wpm.
Check out AccuTran Global today. 
6. GoTranscript
At this time, GoTranscript only hires transcribers to convert audio files into text. GoTranscript mentions that they 'pay competitive rates' for their online jobs and they are always looking for transcribers to fill positions. 
What I like about this company is that you can also earn money as an affiliate by promoting their company online. 
If you're skilled in transcription, GoTranscript is one of the best places to sign up and start working. The pay per audio minute and your payments will come every Friday. 
Sign up with GoTranscript and start earning.
7. Scribie
If you have a fast typing speed and you don't mind listening to short audio files, you could perform data entry jobs for Scribie. Scribie is a transcription company that hires freelancers to convert audio to text.
As a freelancer, you get to earn bonuses and also choose the files you'd like to transcribe. You get paid through PayPal weekly. 
Complete audio files on Scribie.
8. MegaTypers
Would you like a data entry job from home that's simple and straight to the point? MegaTypers will hire you to complete tasks like voice-to-text transcription and image-to-text transcription. 
MegaTypers provides data entry services to government institutions and private companies and hires people from across the globe. They mention that you only need a computer and reliable internet service to start working. 
9. Clickworker
If you don't mind doing short tasks online and working on projects, then Clickworker could be the perfect space to do data entry work. Clickworker is an online platform that hires freelancers to complete task-based projects.
A few things you may be doing include transcribing audio, and captioning videos, converting photographs, taking surveys, and categorizing data. 
If you prefer a slower pace and don't mind side gigs, check out Clickworker now.
10. Picoworkers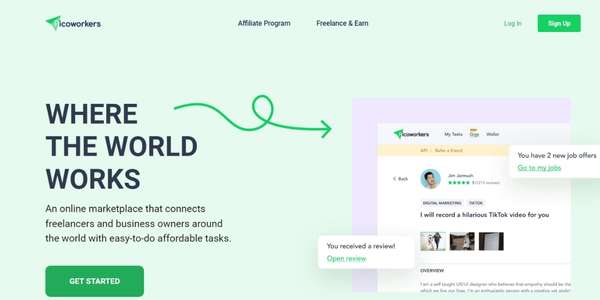 Just as with Clickworkers, Picowoworkers hires freelancers to do small tasks in their downtime or in between jobs. It's great for people who want to try part-time data entry jobs, rather than working full-time. 
After checking out the site, I saw that freelancers could do fun things like recording funny TikTok videos, promoting content, commenting on blogs, and of course, doing online data entry jobs. 
It's completely free to sign up and you can start completing tasks right away!
Sign up with Picoworkers for free. 
11. TranscribeMe
If you want to find more transcription companies to work for, TranscribeMe is an excellent place to start. That's because they claim to have the highest industry rates, with freelancers making up to $22 per audio hour.
The top earning freelancers actually make about $2, 200 per month and the company offers advancements that pay even higher. 
Sign up with TranscibeMe. 
12. Quicktate
Quicktate is a well-established transcription company hiring contractors to type and analyze files. To be hired at Quicktate contractors need to have:
Excellent spelling and punctuation skills
Accurate typing skills
Ability to follow instructions
Experience with transcription
Equipment and office space to work 
At Quicktate you can work as many or as few hours as you want and choose your own schedule. Data entry work includes transcribing voicemails, memos, medical files, conference calls, and phone calls. 
Sign up as a contractor with Quicktate. 
13. Lionbridge
Having been in operation for more than 25 years, Lionbridge is a trusted company in the data entry space. Apart from data entry jobs, they perform website testing and data research. To get started, Lionbridge requires a short evaluation after which you can start working on the platform. 
It's one of the only online data entry jobs that pay you once you complete your task which can be withdrawn once you've accumulated $30. 
Sign up with Lionbridge.
14. Indeed
If you want to find genuine online data entry jobs from trusted companies, Indeed is a great spot to look. Indeed is actually quite popular and plenty of job seekers use its website to find suitable careers.
To use Indeed, just head to their site, create a free account and upload your resume and credentials. Once completed, you can start finding jobs that match your profile. 
15. SigTrack
One of the leading data-entry job providers is SigTrack. They source workers to process voter registrations in the US. While previous experience is not necessary, they do require applicants to be a resident of the United States, possess reading and writing skills, and have reliable internet access.
If you want a fulfilling data entry job that allows you to work virtually in the US, sign up with Sig Track to get started. 
16. Capital Typing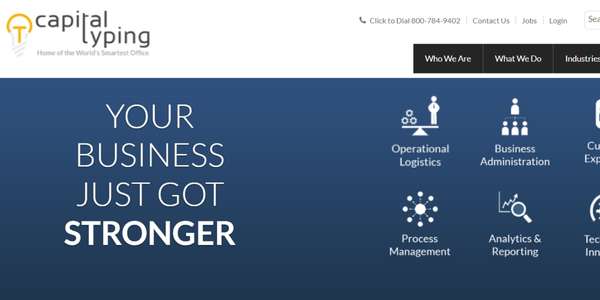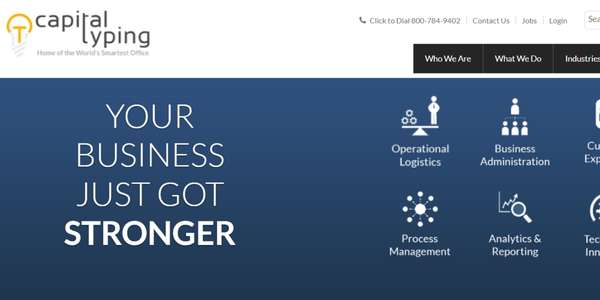 Based in South Carolina, Capital Typing provides office services remotely. At Capital typing, you will perform tasks such as transcription, data entry, market research, translation, and even customer service. 
Please be aware that while they do hire year-round, data entry positions might not always be available, and you'll see other positions on the job portal. Be sure to check back for open positions. 
More Legitimate Home-Based Data Entry Job Opportunites
Online Data Entry Jobs Without Investment: FAQs
You might have other questions about data entry jobs that have not yet been covered. Read on to find out more about how to navigate the online world and work remotely with data entry jobs.
Are Online Data Entry Jobs Legit?
There are plenty of legitimate data entry jobs online that are scam-free. They are usually provided by businesses or companies that offer services to clients. The problem is that some unsavory characters have taken advantage of prospective job seekers by creating fake websites with false data entry job postings. 
 As a job seeker, you can avoid this by using only legitimate companies like the ones mentioned on this list. Look out for ridiculously high monetary payments as this is often a sign of a scam.
Do Online Data Entry Jobs Really Pay?
On average, data entry jobs don't offer outstanding incentives or pay. Entry-level data jobs pay on the lower end, but with proper training and experience, your salary can increase. 
Gaining more experience by working for various companies can advance your career significantly.  In your search, you may find a few companies that pay above-market rates. 
How Difficult Is Data Entry?
Data entry work is not difficult, but it might take some getting used to if you're a beginner. One way to practice data entry is by using online typing tools with a keyboard. Data entry is manual and workers use special software and tools to input information which may require some training.
Can You Do Data Entry with No Experience?
One advantage of online data entry jobs is that most employers don't require previous experience. This makes it easy to start earning money, particularly with an entry-level job.
On the other hand, companies that demand previous experience from job seekers sometimes need specialized data entry tasks done that require additional training. Consequently, they prefer if workers have experience in basic data entry. 
How Can I Start Working in the Data Entry Feild?
Most employers require applicants to have only a high school diploma when seeking a data entry career. Some companies require higher training or a bachelor's degree depending on the job requirements. What's fantastic about online data entry jobs, is that they usually do not require any specialized training or higher education. 
Is Data Entry a Good Career Feild?
Data entry is a great career field for those who have just left high school, or for students who can work legally in their state during summer break. 
If you possess a high typing speed, work well under pressure, can maintain accuracy and work without supervision, a data entry career could be perfect for you!
Data Entry Demographics in the US
According to Zippa, there are around 151,644 data entry clerks employed in the US with 80.1% being women and 19.9% being men. From the data found, the average salary of data entry clerks starts at 25,000. This may be affected by your experience, training or the hiring company.
Transcription Training for Beginners!
If you ever wanted to turn your transcription side gig into a career, the Transcription Cerification Institute has an awesome opportunity for beginners or advanced transcriptionists. This self-paced course will teach you how to grow your career and provide legitimate job listings!
Types of Data Entry Jobs For Freelancers
The data entry field is pretty wide and there are plenty of roles to fill. Because it involves clerical work, you can be working in different fields which include but are not limited to: healthcare, technology, retail, customer service, and finance. There is a continued demand for data entry, and it appears that this will continue to grow.
 The most common data entry jobs are: 
Data Entry Clerks
Data Entry Keyers
Medical Coding
Transcription
Captioning
Captcha Entry 
Data Formatting 
Catalog Data Entry 
Payroll Data Entry 
Typist
Ad Posting and Snippets
Virtual Assistant
Form filling Jobs
Of course, there are more opportunities available online for freelancers to try as a side hustle or to transform into a career. 
Get Started With Trusted Data Entry Jobs Online
If you've ever doubted that data entry jobs are legitimate, now you know they are and where to find them. As mentioned before, this field is not one of the highest paying, although you can find jobs that pay above average. 
In general, data entry does not require specialized skills for the most part, and even beginners can get started. Data entry jobs could be ideal for a housewife who wants a typing job, students who want a job with investment or fees, or freelancers who need an additional side hustle. 
Just be prepared to take an entry test for your application, have access to a working computer, and reliable internet access. Some people might be wondering if using their mobile phone for working is possible, but I wouldn't recommend it. Data entry jobs require proper equipment to perform tasks efficiently.
If You Liked This Post, Please Pin It For Later!❤️️????