This post may include affiliate links.
Are you searching for a means to generate additional income with your free time?
 If so, it may be worth investigating form filling online jobs without investment or fees as a potential source of revenue.
 This kind of work is not only comfortable and adaptable but it can also be considered lucrative. Form-filling online jobs are a simple way to make money from the comfort of your own home, and it doesn't need any prior experience or particular abilities.
 Additionally, you can work as much or as little as you desire, making it an ideal option for those seeking supplemental income.
 This post will show you the potential for earning money with form-filling online jobs, including how to start and what to expect from these types of gigs. 
If you're on the hunt for a way to gain extra money with minimal effort, then read on to find out more!
PIN IT!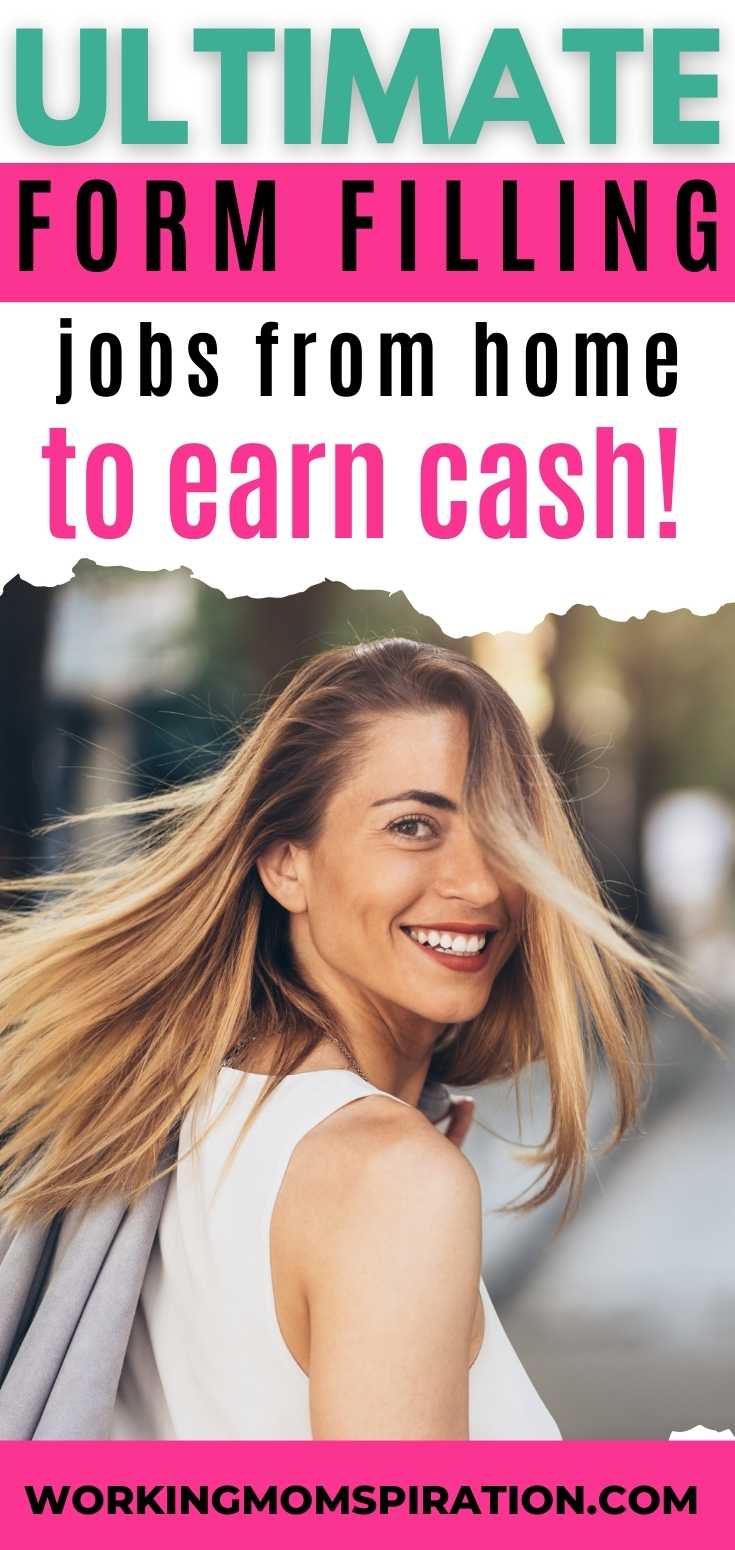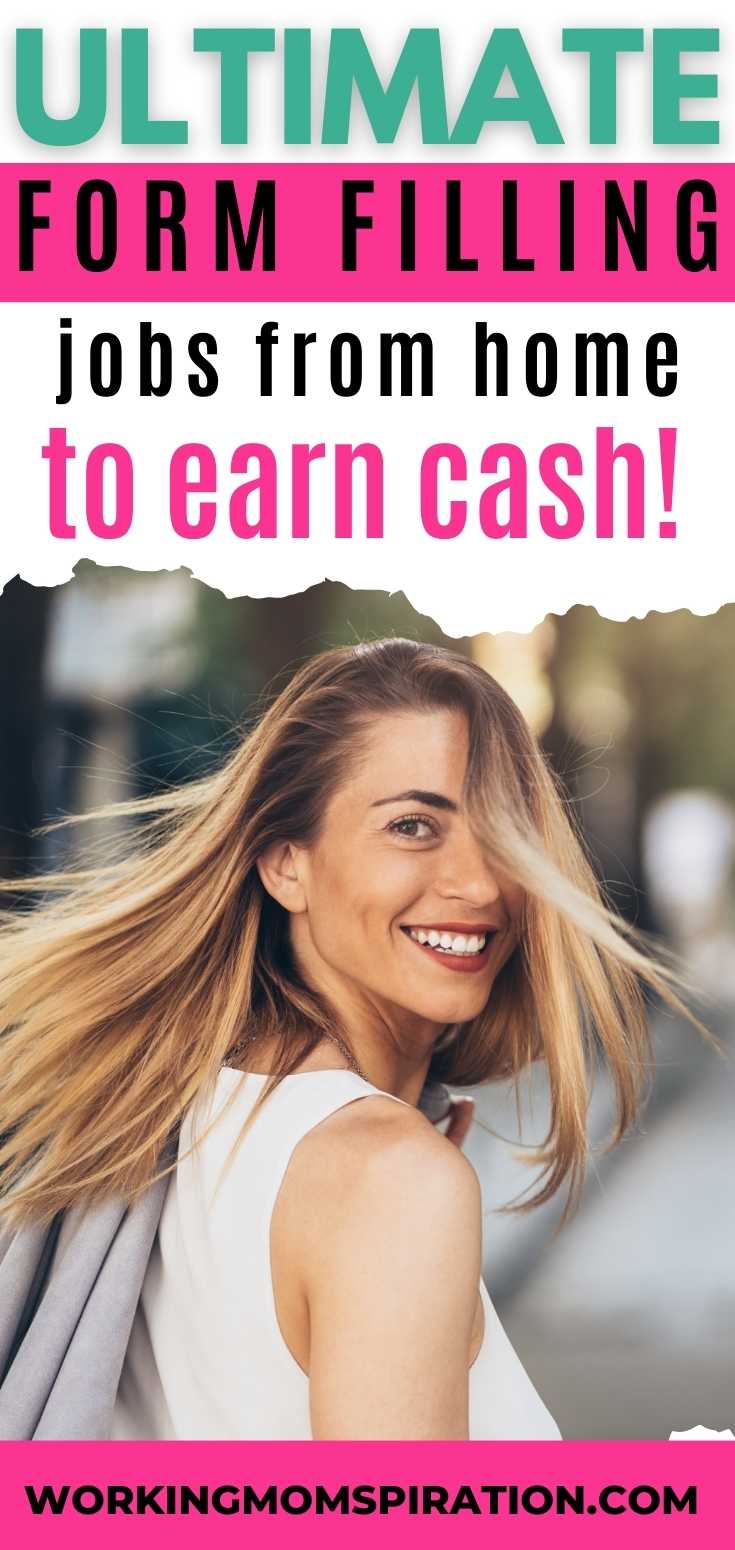 Best Form Filling Online Jobs Without Investment
Have you ever used job boards to find a specific job. But couldn't find your way around the site?
Well, with Virtual Vocations, you won't have to worry about that!
Virtual Vocations is a website that offers job opportunities in a variety of fields, including data entry.
You may be able to quickly find form-filling online jobs or other typing gigs easily on this website.
To work as a form filler or data entry clerk, you'll need to have basic computer skills and knowledge of the internet. 
These jobs can generally be done independently and require little to no supervision. 
Furthermore, anyone working in this field will need to ensure that the information they provide is accurate and up-to-date. Payment for this job will vary based o the company you sign up for, so you do have the chance to get higher-paying gigs. 
I was able to find a data entry job that pays between $20 -$25 and was available remotely in various states.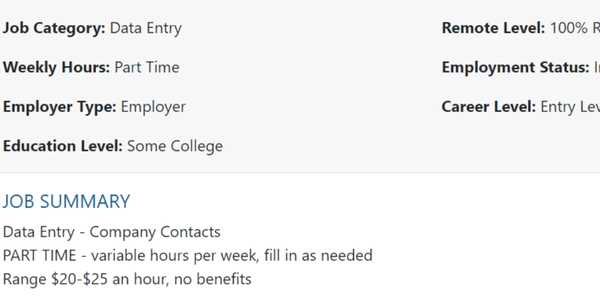 If you're sure that you can handle this job, head over to Virtual Vocations and sign up!
One of the most convenient places to find online jobs is SimplyHired. They also offer a range of job opportunities for job seekers and those looking for remote gigs. 
Data entry or form-filling jobs have become very popular because of how simple the process is. SimplyHired is one of the top job boards out there, and job seekers can easily find gigs on this platform. 
This job board will display the company, job description, salary, and expectations of a potential job. 
Your first step is to ensure that you have the possible qualifications before applying, so as to avoid potential rejection. 
It's vital to remember that accuracy and attention to detail are paramount for this type of work.
 If you're looking for an easy way to make money from the comfort of your own home, take a look at Simply Hired for these types of jobs.
Do you have an account with Fiverr? If you don't, this is the perfect time to take advantage of this freelance platform.
Fiverr is a marketplace where freelancers can sign up for jobs whether or not they possess any previous skills.
It's completely free to create your profile, add your specialty or skills and start getting gigs. A faster way to get gigs is to add images of yourself to prove your identity and a thorough description of what you do and what the customer should expect. 
As a freelancer, you'll be able to find various form-filling jobs, as customers require a number of tasks to be completed.
Creating your profile is cost-free, allowing you to showcase your specialty and skillset to find relevant projects. An effective way to increase visibility and attract gigs is to add images of yourself to confirm your identity and provide an in-depth outline of services offered, as well as what customers can anticipate.
What's great about Fiverr is that you have a choice in how much you make, as you can create packages with different offerings and prices. 
Another place to find form filling online jobs without investment is Upwork.
It works just like Fiverr, and you can sign up for free and get freelancing gigs.
On Upwork, you can find a variety of form-filling jobs that you can complete remotely, allowing you to earn extra income from the convenience of your own space. 
Upwork has almost every kind of job under the sun, so you can perform data entry gigs, transcription work, and form-filling jobs collectively.
The job may involve entering customer information, filling out surveys, or entering data into spreadsheets. 
Depending on the job and the client's requirements, you may be asked to transcribe text, type in data from paper forms, or create digital forms from existing paper forms.
Sign up on Upwork and start taking gigs today!
Patagon is a website that provides form-filling gigs to persons looking to work remotely. It's great for international job seekers as they appear to take on persons that don't live only in the US or Canada. 
The company states that at any time, they may have around 2,500 jobs in the queue from webmasters who need the data for their own services.
You may be offered jobs via email, and it seems to be a very simple process to complete.
Because they have a high number of requests to meet, it's possible that you may have consistent work at any given time.
Check out the company's site for more information. 
People Per Hour is an online job site that simplifies the connection between employers looking for workers and freelancers seeking employment opportunities. 
It's an ideal spot for freelancers looking to quickly find jobs that fit their schedules and allow for flexible, remote work.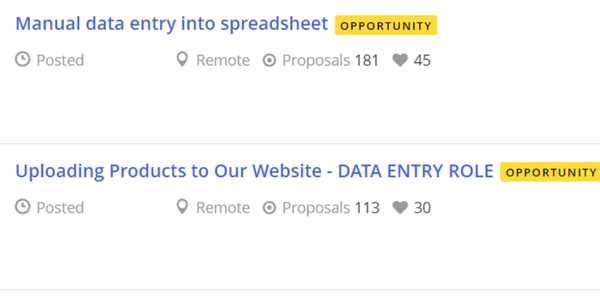 People Per Hour offers a wide range of services from creative design to coding, marketing, and of course data entry including for filling jobs. 
The website allows freelancers to set up their profile, add a portfolio of previous jobs and start working online. 
Check out People Per Hour for suitable form-filling jobs. 
LinkedIn is one of the premier job sites for professionals looking for their next job or career opportunity. The platform has an extensive network of employers seeking to hire suitable candidates in a wide range of roles and industries.
Data entry roles are one of those available jobs. I was able to perform a quick search to find a number of these positions available from employers. 
As a job seeker, you can use the platform to stay informed on job trends, connect with potential employers, and easily showcase your unique skills and qualifications through a professional profile.
So, even if you decide that a form-filling job isn't for you, it's an easy process to choose from other job opportunities. 
Create your professional profile on Linkedin and start working online. 
Just as the name suggests, Freelancer is a site for freelancers like you, who want to earn extra cash online.
Registration is free and simple, allowing you to quickly create your profile with ease.
The one downside I see with this site is that freelancers have to bid on projects. No doubt, lower bids probably get a higher preference than higher bids.
Given the above, I cannot advocate for this as a preferred choice in comparison to the already-mentioned sites; however, it does still offer another option for those who are seeking gigs. 
I was able to find form-filling jobs related to editing spreadsheets, which is a simple task that anyone could do. 
Browse the freelance website for available form-filling online jobs without investment!
Guru is among the various freelance platforms available to explore.
Apart from its unique name, it's a spot where freelancers and companies can network for ideal professional relationships. 
You won't find it hard to get started as it's simple to just sign up, create your profile, fill in your past working experience and start looking for jobs. 
Your payment will depend on the specific job and what the client offers, so there may be average to high-paying opportunities available.
Another fantastic job site to find form filling jobs without investment or fees is Indeed. That's because they showcase job listings from employers all over the world, so remote work is available. 
By creating a profile on the site, you can easily connect with employers and recruiters, research companies, and discover new job openings. 
Additionally, you can showcase your skills, qualifications, and experience, and highlight projects and accomplishments. 
You can also set job alerts and stay informed of relevant job postings.
One of the most popular listings I've personally found on Indeed were those for data entry jobs. I recommend signing up for free and applying to companies that pay above average. 
What are Online Form Filling Jobs?
Online form-filling jobs are exactly what they sound like: you are given a form to fill out online and get paid for each form you complete. These forms can range from simple surveys to more complex data entry tasks, and they can be for a variety of industries, including marketing, healthcare, and finance.
How Do Online Form-Filling Jobs Work?
Online form-filling jobs typically work through intermediaries such as websites or agencies that connect workers with clients who need forms filled out.
You sign up with one of these intermediaries, who will then provide you with access to a database of available form-filling jobs. Once you have found a form that you are interested in completing, you simply fill it out and submit it.
The payment you receive for each form completed varies depending on the complexity of the form and the client who commissioned it. However, on average, you can expect to earn anywhere from a few cents to a few dollars per form.
Getting Started with Form Filling Online Jobs without Investment
One of the great things about online form-filling jobs is that they require no investment to get started. 
All you need is a computer or tablet with an internet connection and basic typing skills. 
There are a number of websites and agencies that offer online form-filling jobs, and you can start by signing up with one of these intermediaries.
Once you have signed up, it is important to take the time to familiarize yourself with the forms you will be filling out and the client requirements.
 This will help you to work more efficiently and accurately, and increase your chances of getting paid for the forms you complete.
Tips for Maximizing Your Earnings from Online Form-Filling Jobs
To maximize your earnings from form-filling jobs, there are a few tips you should keep in mind:
Work Consistently: Form filling jobs are not a get-rich-quick scheme, but if you work consistently and put in the time and effort, you can earn a steady income. Set aside a specific time each day for form filling, and stick to that schedule.
Stay Focused: Avoid distractions and stay focused on the task at hand. The more forms you complete, the more money you will earn.
Be Accurate: Make sure that you fill out each form accurately and thoroughly. This will not only help you get paid for your work, but it will also improve your reputation as a reliable form filler, making it easier for you to find more work in the future.
Take Advantage of Bonuses: Many websites and agencies offer bonuses for completing a certain number of forms in a specified period of time. Take advantage of these opportunities to increase your earnings.
Seek Out Higher-Paying Forms: Some forms pay more than others, so look for forms that pay the most and prioritize them.
PIN IT!