This post may include affiliate links.
Are you an artist who would like to make more money on the side?
In this modern age, there are some easy and convenient ways to earn more cash online. 
One of the best ways is to make money with digital art.
Life is all about trying to do new things – whether or not they succeed is another story.
But you'll never know unless you've tried. Artists are pretty much always in demand because their skills are needed by just about every business on the planet.
It could be a blogger who needs custom artwork for social media or a budding business owner who wants amazing graphics for ads.
As an artist, your skills are required, so why not sell them and earn cash or passive income?
If you want to know how to make money with digital art, this post is for you!
You'll get tips on the most innovative ways that art can be monetized and they're really not that hard.
Please share the ❤️️and pin this for later!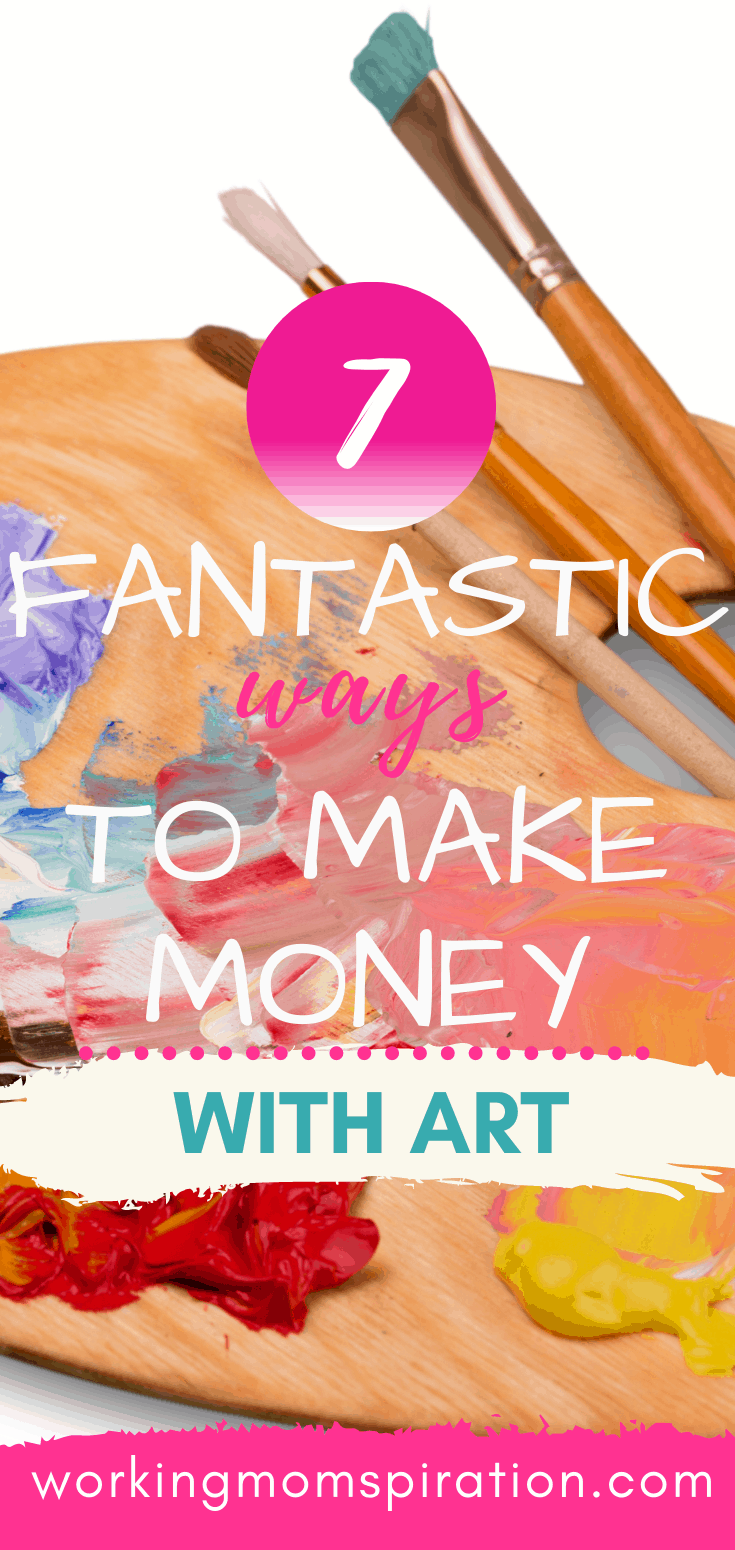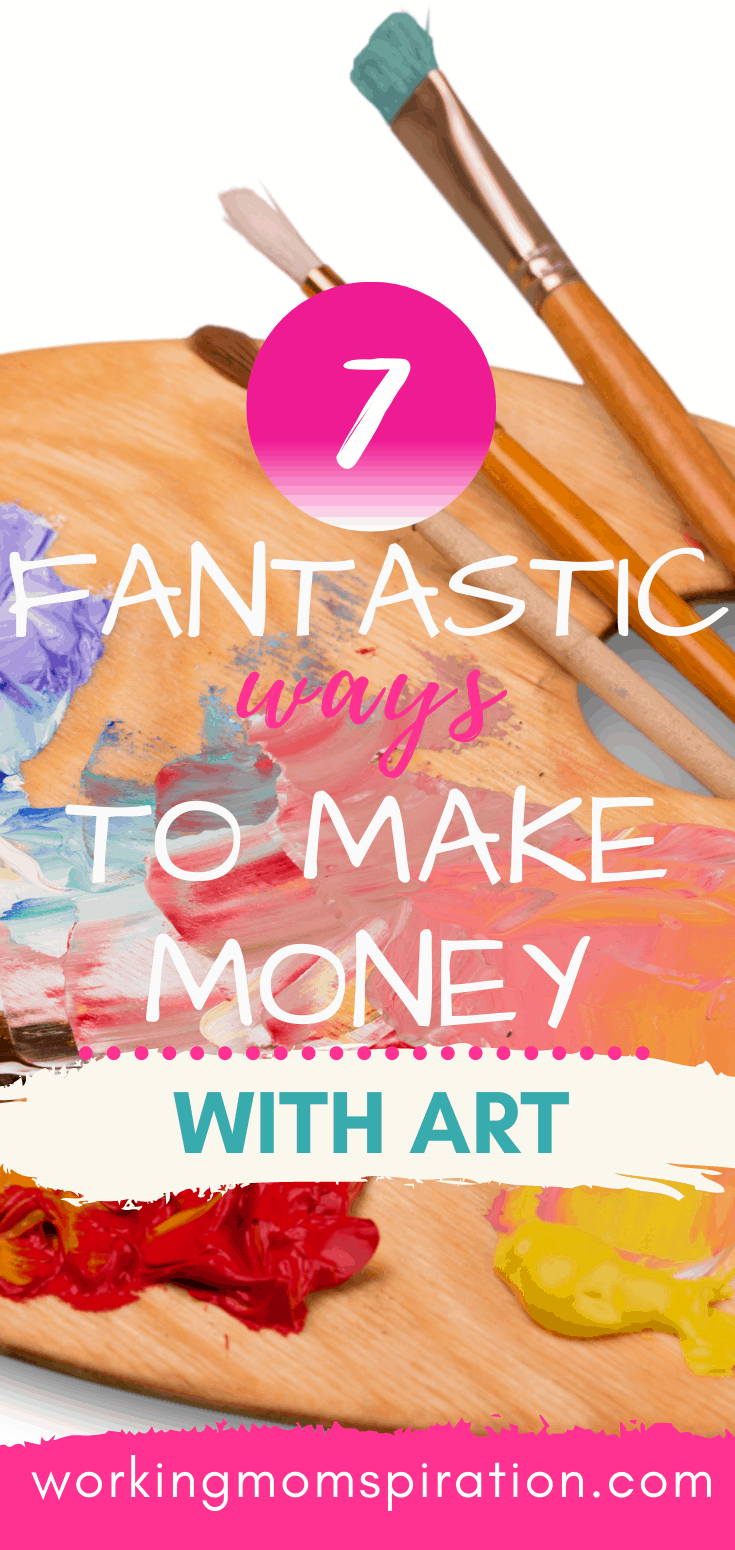 What is digital art?
These are simply products that you can create or produce electronically.
Digital art is especially convenient because it can be transported easily to another party and sold online quickly.
Things like PDF files or ebooks are digital files and are common items that we use online.
Creating them is rather easy and an excellent way to make money online that you can start for free.
Best ways to make money with digital art
1. Sell T-shirts on TeePublic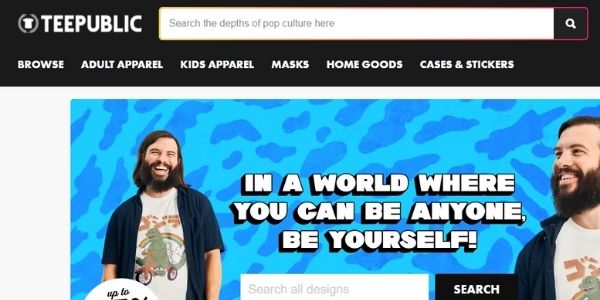 Did you know that you can sell designs or illustrations on T-shirts?  
You don't even have to be an artist in order to do this!
All you need is a knowledge of how design works and learning to use tools that make these designs.
You can make money by creating simple text-based designs and placing them on T-shirts.
People seem to really love that sort of thing. In my research, I've found that designs that target some sort of emotion will really sell well online.
So, designs with funny phrases or witty comments, or even illustrations of pets in hilarious situations are things that people are going for. 
When you're ready to start selling your digital art on T-shirts, first think about a niche that you'd like to sell in.
Would it be geared toward cat lovers?
How about foodies?
It's best to start selling T-shirts around something that people are already looking for and make it your own.
How to get started selling art on T-shirts?
Your best bet when starting out is by selling your designs on marketplaces.
We call this print-on-demand or POD for short.
These POD sites allow you to upload designs or create your own with the tools they provide, then list your item. 
This is a nice option for beginners because:
There are no upfront costs
You don't need to manage inventory
You can earn passive income
Unlimited traffic
To make the most of your new hustle though, I would recommend marketing it with Pinterest, Instagram or Facebook, (or all 3 if you have the time).
These POD sites recommend you do this because it significantly increases the chance of making more sales.
The most popular POD marketplaces are:
Selling your digital art on T-shirts is just one way to make passive income online.
While it's not the hardest, there is some competition out there because lots of people are getting into the game.
Sign up with TeePublic now!
2. Sell Art Prints on Etsy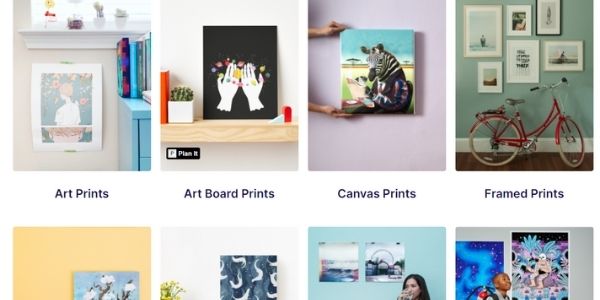 Although this has become one of the most competitive markets out there, beginners can sell art prints online and earn money.
Art Prints include wall art, posters, and canvas prints that people hang in their offices or bedrooms.
Some of the more popular niches include:
Modern Art
Nursery Art
Playroom Art
Affirmation Art
Minimalist Art
The reason I said that even beginners can make money with digital art by selling art prints is that you can niche down.
If you do choose Playroom Art as a niche, you can choose to do Christian Playroom Art instead of the broad niche that's much more competitive.
And even then, you can still niche down further.
While you may have fewer people searching for these terms, that audience will be more dedicated to your art prints and you can corner a market that has less competition.
Like T-shirts, you can sell your digital art pieces on online marketplaces like:
These sites do have organic traffic and if you implement the right SEO practices, you can make sales and grow on these platforms.
3. Sell merch on your Blog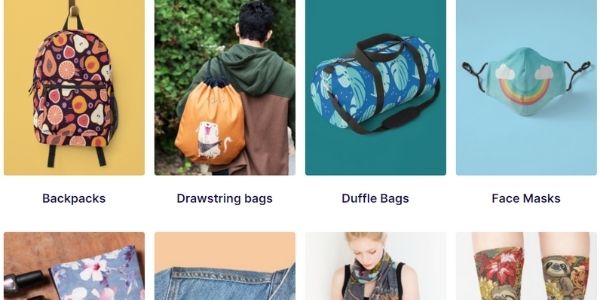 One of the best ways to make money with digital art is to sell on your own blog.
That's because you have complete control of your business including your brand and your income.
Apart from selling T-shirts and art prints, you can sell other merchandise on your blog.
An easy way to do this is by linking your blog with a payment gateway like WooCommerce or by linking it with Shopify. 
You can sell mugs, decor, or tote bags on your personal blog that customers can purchase.
What you will need however is an audience. Who will be your core audience? Who will actually buy your products? How will you get customers there?
You will need to use social media channels and tools to market your blog. There are lots of free places to promote a blog online as well.
It is possible to earn thousands of dollars by selling on a blog and you can do it with your digital art.
Even people who had literally no experience in blogging or marketing have made money selling their products.
Many of them have learned how to do this through online courses or training and have gone on to make passive income.
This is something you can do as well. Learn how to start a blog with this step-by-step guide.
4. Create a Course
Another way to make money with digital art is by teaching other people how to create or sell art. 
This can be done by creating an online course.
This is an ideal side hustle for artists because course creation has been growing significantly higher and is expected to grow to $375 billion by 2026.  
Selling courses is a lucrative way to earn a steady income because people believe it will help them to learn, grow or have a stable career. 
Take this course for example: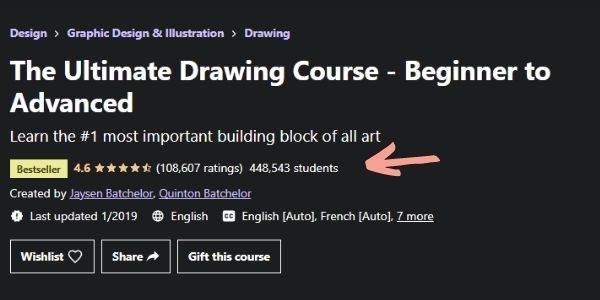 It cost only $12.99 at the time, but look at how many people have actually taken the course!
If there is an art skill that you are proficient in, you can create a course around it and literally earn money while you sleep. 
A few platforms I can recommend to course creators are:
The number one thing to remember when creating an online course is to ensure that you're providing value.
Seeing as there are hundreds of courses out there that show techniques on how to create or master art, you can review them and see what they're missing.
Once you find that, dive straight in and make it your own.
One of the more popular places to create courses is with Thinkific.
As one of my readers, you can grab a free trial with them right now!
With all that said are you ready to make money with digital art? Sign up to be a course creator now!
5. Design and sell fonts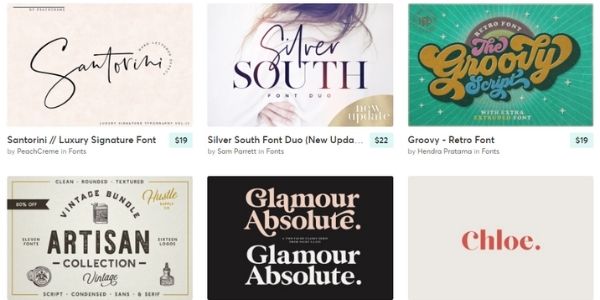 Are you an elegant writer?
Do you make beautiful designs with a pen or pencil?
You could turn this gift into making fonts!
Typography is one of the most important parts of design and is truly essential. And look at that…
iM TyPiNg WiTh ThIs FoNt RiGhT nOw!
The one I'm using for my blog is called Karla and I think it works well for my blog.
Simple and clean.
So you see, fonts are really very important because, hello, we use them for almost everything we do online.
Even websites!
Fonts are everywhere
Consider your daily experiences as well.
Have you ever seen beautiful lettering in online ads or even your food packaging?
These fonts were most likely created by type designers. Type designers create functional letters for various uses.
You do need to have quite the attention to detail and some patience, but you can earn a steady stream of passive income by creating fonts.
People need fonts for:
Social Media Posts
Invitations
Text-based T-shirts
Lots more!
One of the best ways to sell your fonts is through third-party sites like MyFonts and FontShop.  
Because this side hustle can be costly based on the tools you need to use, it's best to do more research before you start investing money. Here are a few free places to practice first:
6. Make Stickers to sell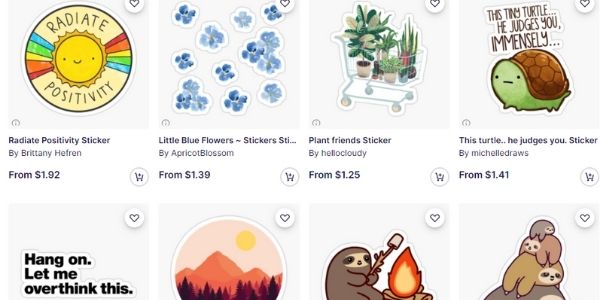 Let me just be honest with you guys and tell you that I absolutely LOVE STICKERS!
Even now as a grown woman I just find them so cute and functional for just about anything.
The great thing with stickers is that they aren't even that expensive and you can purchase sticker packs for your kids or teenagers.
Aaaaand there is a growing market for selling stickers online.
You can even get started for free.
Yes!
There are ways to make money with your digital art, by selling them as stickers without an investment!
As an artist, you can create stickers from scratch on your handwritten artboard and scan them into your computer or, you can use online tools to make them.
Another way is to buy designs, and then sell them as stickers.
This is actually one of the more popular ways to do it, as you can easily find designs online to sell.
You can even purchase sticker templates which makes it easier to make tons of stickers at one time.
When you sell your stickers, you can either sell them digitally or physically. That's the beauty of it all. 
You can sell your stickers on:
Etsy
Sticker Ninja
Sticker Mule
When it comes to pricing your stickers, I'd say you try to stick ???? to the industry standard.
On Etsy, stickers sell for around $6 on average while on platforms like Redbubble, it's generally $2.
So prices will depend on the platform you use. 
Also, you will want to make a profit selling stickers, so do think about that as well.
7. Sell on Creative Market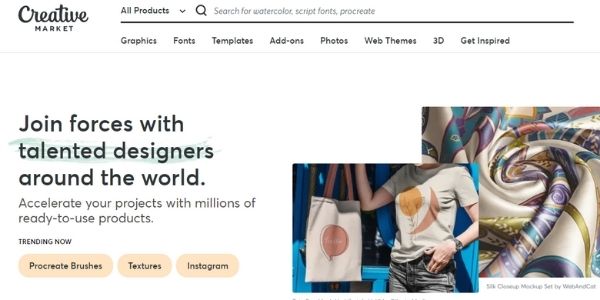 I thought this one was worth mentioning because it is a go-to for people looking for digital products online. 
Creative Market has thousands of designers who sell their art pieces online for money.
As an artist you can sell:
Illustrations
Patterns
Vectors
Photos
Templates
Blog Themes
Using Creative Market is also very simple. You simply head to their website, select sign up and open a shop.
It's free of cost and you can start right now.
Most artists who sell on Creative Market choose a specific niche.
So, if that niche is photos, you can select that artist's profile and see the entire catalog of photos available.
When you do start your own shop, I recommend doing it this way as well.
If you have a list of random illustrations, fonts, or themes in your portfolio, customers are more likely to leave your page.
Why?
Because they will likely be looking for that one thing and they want to know you are as invested in it as they are.
Learn how this artist made his first 100k on Creative Market!
Ready to make money with your digital art on Creative Market? Sign up here!
Best tools to make money with digital art
There are an array of tools you can use to get started with your digital art.
This may depend on what type of art you're planning to make. However,  these tried and true options range from beginner to more expert artist:
As a web-based graphic design tool, Canva can be used for just about anything.
It's possible to create remarkable designs in both the free and Pro version of Canva.
But if you want to add value to your designs, I recommend upgrading if you find Canva useful.  
I'll show you how to create a fun text-based T-shirt using Canva totally free.
This can give you an example of how to make designs even as a beginner and sell them online.
Create with Canva
First off, you need to head over to Canva and select sign up or login.
You'll be sent to the Canva dashboard and you'll choose custom size and enter 5000 X 5000 px which is the highest that Canva allows for designs.
This size will work on most POD sites.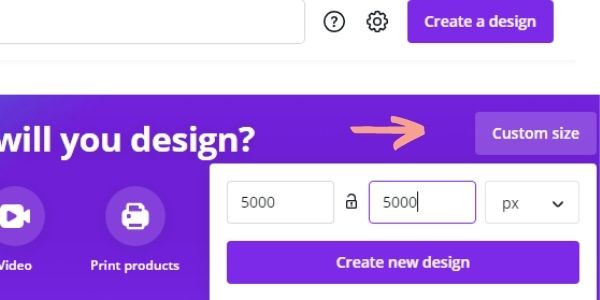 When your canvas comes up, you'll get the chance to choose a text.
I've chosen one and added it to the canvas.
I've also added another text a little lower to the bottom.
Next, go to the Elements tab and add an image to the design if you so choose and place it wherever you want on the canvas.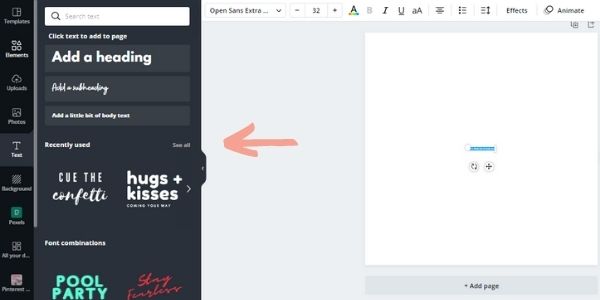 I've now added a few finishing touches to my design such as the font color to add a bit more flair.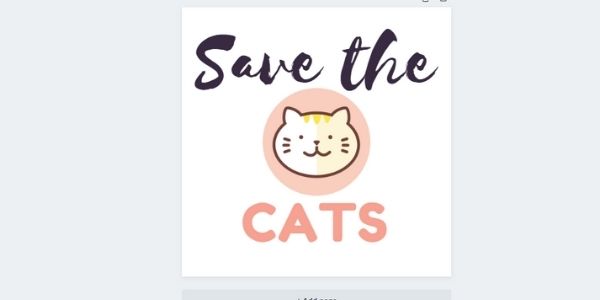 The last step is downloading the image to your computer.
To be on the safe side, I recommend reading Canva's terms and conditions regarding licensing for images, videos, and elements.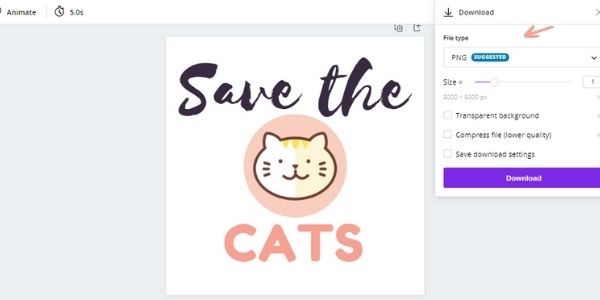 One of the benefits of using Canva Pro is that you can choose a transparent background.
That way, you don't have that signature ugly white box behind the image.
However, if you only have the free option of Canva, you can head over to Background Remover to get a transparent background on your design.
Once you've downloaded your image you're all set!
Your file is ready for upload and you can start selling.
One way to do this totally free is by selling on Redbubble.
Open your shop for free and add your artwork.
Once you put in the name of your design you'll see that you have the option of putting your design on T-shirts, stickers, and various other products.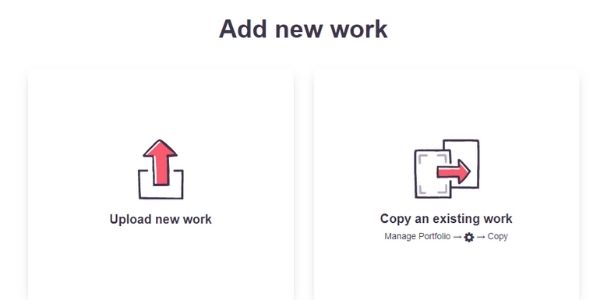 This is how my cute Save the Cats design will look on both a T-shirt and Sticker :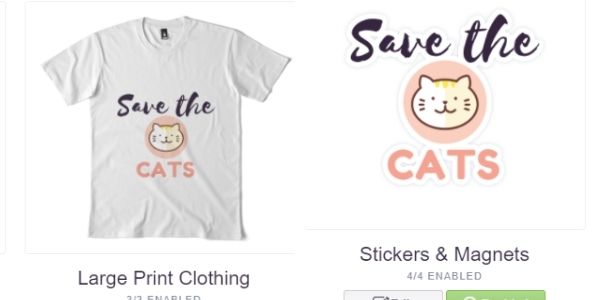 You can make passive income online by creating an account on Redbubble and selling your designs too!
There are lots more products that you can sell on RedBubble with your designs like mugs or tote bags.
And remember, you can do the same thing on TeePublic and TeeSpring.
With so many options, why not start designing today?
Get started on Redbubble now!
You can make money with digital art
It's a simple process to make designs using either Canva or creating them yourself and selling them online.
You also have the option to show your skills as a designer or artist with a self-paced course.
The great thing about these options is that they're mostly passive income streams.
So even if you're a busy mom with several kids running around. you can take a little time out of each day to work.
Select a day to design, follow up with reviewing your designs, and then another day for uploading your designs.
The same goes for any other option that you choose on this list.
Just make sure that whatever side hustle you do choose, that you have fun with it.
Let me know in the comments which one of these fantastic ways to make money with digital art was your favorite!
If you liked this post, please PIN it for later!❤️️????