This post may include affiliate links.
Font making is a fascinating art that combines creativity, design skills, and a keen eye for detail. 
Crafting unique and aesthetically pleasing fonts is like painting with letters, turning alphabets into beautiful works of art.
 It's not just about making letters look pretty; each font carries its personality and style, making it a versatile tool for designers, artists, and businesses.
Did you know that you could actually make money selling fonts? 
This art form isn't limited to just professionals either.
Anyone with a passion for typography and a knack for design can dip their toes into this fun art form.
Today, we'll explore the world of font creation and how you can turn your passion for typography into a profitable venture.
If you've ever wanted to know how to 'sell your handwriting' online, now's the time.
Let's dive in and discover how to make money with fonts!
PIN IT!
Can I Make Money Selling Fonts?
It's definitely possible to make money selling fonts.
 Fonts are such as big part of the graphic design industry, and they are in high demand. 
Because of this, font designers can make a substantial income by selling their fonts to businesses, organizations, and individuals who require unique and visually appealing typography in their designs. 
To make money selling fonts though, you do need to have a good understanding of typography and design principles. 
You must create high-quality fonts that are easy to use and visually appealing.
 You can choose to sell your fonts through various platforms such as your website, online marketplaces, or font foundries. 
How Can I Sell My Fonts?
First off, there are plenty of places to sell your fonts online.
Let's find out some of the best ones!
1. Creative Market
If you are a designer or a creative artist, you could make money using Creative Market. 
You may already know that Creative Market is a popular online platform that provides a marketplace for designers and creators to sell their digital products, including fonts, graphics, templates, and more. 
You could start selling your fonts on Creative Market to earn a passive income while showcasing your design skills to a wider audience.
To start earning, create your own fonts and upload them onto Creative Market.
 The fonts can be anything from display fonts to handwritten ones, and you can sell them individually or as a bundle.
 You can set your own price for your fonts, and Creative Market will take a commission of 30% from each sale.
 However, the platform also provides various features to help you promote your products, such as social media integration, email marketing tools, and analytics. 
This can help you reach a larger audience and increase your sales.
There is a high demand for unique and creative fonts, and selling your fonts on Creative Market can be a profitable way to showcase your design skills and earn an income.
2. Font Bundles
If you are interested in making money by selling your creative work, you may want to consider Font Bundles as a platform for selling your fonts. 
I've purchased quite a few fonts from them myself and really love using the site. 
Font Bundles is a website that connects font designers with potential buyers, and it offers a straightforward way to sell your fonts without having to worry about marketing, distribution, or payment processing. 
Font Bundles allows you to create your own shop and upload your fonts for sale, and you can also participate in bundle deals, which can help increase exposure and sales.
One of the benefits of selling on Font Bundles is that you can set your own prices and keep up to 70% of the revenue generated by your sales. 
This means that as a font designer, you can earn a significant income by creating high-quality fonts that appeal to a wide range of customers. 
What's great is that the platform offers a supportive community of designers who are willing to provide feedback and support to help you improve your fonts and increase your sales.
3. MyFonts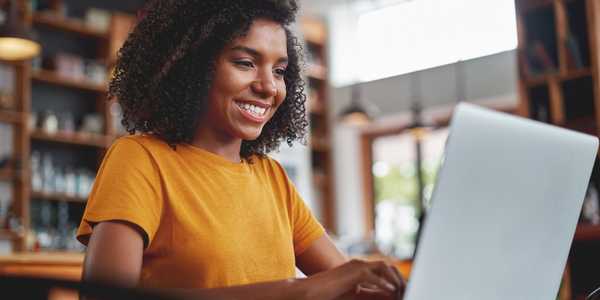 Another spot to sell your fonts is MyFonts. The name itself is dead give away and it's a great place for artists to sell their wares.
That's because MyFonts is one of the largest online marketplaces for fonts and offers a platform for independent font designers to sell their work to a global audience. 
Before selling on the platform, you need to ensure that your fonts are compatible with various software and devices, such as Adobe Creative Suite, Microsoft Office, and web browsers. 
Once you have created your fonts, you can submit them to MyFonts for review and approval. MyFonts has strict standards and guidelines for font design, so you need to follow them carefully to ensure that your fonts meet the quality standards of the marketplace. 
Once your fonts are approved, they will be listed on MyFonts, and you can start earning royalties from every sale. 
4. Etsy
Etsy is a popular online marketplace where creative entrepreneurs can sell their handmade or vintage items. 
However, it's not limited to physical products only. Etsy also allows sellers to offer digital products, including fonts. 
Selling fonts on Etsy can be a lucrative business, especially if you have a talent for certain types of design.
Fonts are essential for designers, bloggers, and anyone who creates digital content.
 Since not everyone has the skills or tools to create their own fonts, they rely on buying them from experts. 
As a font seller on Etsy, you can tap into this market and offer your unique creations to a wide audience. 
You can sell individual fonts or font families, and you can offer them in different formats, such as TTF, OTF, or web fonts. You can also provide a commercial license so that your customers can use the fonts for their own commercial projects. 
It gives you the chance to showcase your fonts with attractive previews and descriptions, and you can offer discounts and promotions to attract more customers. 
Selling fonts on Etsy is a great way to monetize your design skills and reach a global audience of potential buyers.
5. Design Cuts
Are you a typography enthusiast or a font designer looking for a platform to showcase your work and earn some extra cash? 
Look no further than Design Cuts. As a popular marketplace for designers, Design Cuts offers a platform for creatives to sell their digital products, including fonts.
Selling fonts on Design Cuts can be a lucrative opportunity for designers as they can earn up to 50% commission on their sales.
The platform also provides a vast audience of potential customers as Design Cuts has a large community of designers who frequently visit the site for design resources. 
As a seller on the platform, you can benefit from the platform's marketing efforts and reach a wider audience. 
Design Cuts handles all transactions and customer support, making it a hassle-free experience for sellers.
To start selling fonts on Design Cuts, designers need to submit a portfolio of their work to the Design Cuts team for approval. 
Once approved, designers can upload their fonts to the platform and set their own prices.
 They can also choose to participate in promotions and sales organized by Design Cuts throughout the year. 
6. Creative Fabrica
I personally use this site and really love it!
It's a place where designers can sell their digital products, including you guessed it, fonts. 
It offers a diverse range of fonts that cater to various design purposes, from elegant script fonts to bold display fonts.
 As a designer, you can create and upload your own fonts to the platform and earn money.
To start selling your fonts on Creative Fabrica, you need to create an account and apply to become a seller.
 Once you've been approved, you can upload your fonts and set your own prices. 
The platform allows you to sell your fonts either as individual items or as part of a bundle. You can also choose to offer your fonts under a commercial license, which allows buyers to use them for commercial purposes.
 Creative Fabrica provides a user-friendly interface that enables sellers to track their sales and earnings in real-time, making it easy to manage and grow your font-selling business on the platform. 
Other Places to Sell Fonts:
Sell Fonts
Font Shop
The Hungry JPEG
YouWorkForThem
GraphicRiver
Envato Elements
How Much Money Can You Make Designing Fonts?
The whole point of designing your font is to sell them, right?
Designing fonts can be a lucrative career if you have a passion for artistic stuff.
I have tried to learn font design online, and while fun, it definitely has a learning curve.
 With all that hard work, you definitely should be rewarded!
The amount of money you can make designing fonts can depend on the demand for your fonts, the quality of your work, and your marketing skills. 
Also, the pricing model you choose can affect your earnings.
Some font designers offer their fonts for free as a way to gain exposure and attract potential clients.
 However, many designers choose to sell their fonts through online marketplaces or their own websites like the ones I've already mentioned. 
Prices for fonts can vary greatly, with some fonts selling for as little as a few dollars, while others can fetch thousands of dollars per license. 
It's important to think about the target audience for your fonts when setting prices, as well as the level of exclusivity you want to maintain.
Who buys fonts anyway?
Fonts are a crucial aspect of design, and as such, they are bought by a variety of individuals and businesses. 
Graphic designers, web designers, and advertising agencies are among the top buyers of fonts. 
These professionals use fonts to create a visual identity for businesses, products, and services. Graphic designers create logos, brochures, and other marketing materials that require unique fonts to convey a specific message to their target audience. 
Web designers, on the other hand, use fonts to create website layouts that are easy to read and visually appealing.
Apart from professionals, businesses and individuals who create their own content, such as bloggers, also buy fonts. 
Fonts can help bloggers create a unique look and feel for their websites, which can help them attract and retain visitors.
 Authors who self-publish their books often buy fonts to use on their book covers and interior layouts.
 These fonts can help their books stand out in a crowded market and attract potential readers. 
How to Create Fonts to Sell Online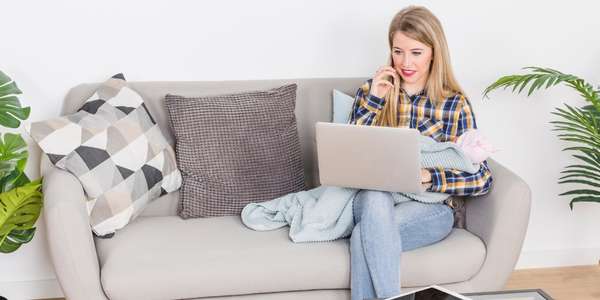 When designing a font, it is important to select the appropriate software that aligns with your skill set and requirements. 
Some popular font design software includes Glyphs, FontLab, and Adobe Illustrator. These tools provide a foundation for crafting and refining the outlines of your font.
You will need to establish the font's fundamental metrics, including the units per em (UPM), to ensure consistency across all characters. Common UPM values are 1000 or 2048, which will determine the grid size for your font.
The next step involves drawing individual glyphs, such as letters, numbers, and symbols, on the grid. Verify that each glyph fits within the UPM and maintains a consistent x-height and baseline alignment.
To achieve visual harmony, kerning is necessary, and it in it involves adjusting the spacing between particular pairs of letters. Kerning guarantees that the characters flow smoothly together and avoid creating any awkward gaps.
Importing and Testing Fonts
Next, you should export your font in various formats, including TrueType (.ttf) and OpenType (.otf). OpenType is a preferred format due to its advanced features, such as ligatures and alternate characters.
 Incorporating OpenType features like ligatures, stylistic alternates, and contextual alternates can enhance the font's versatility.
To ensure a seamless user experience, use font validation tools to check for any technical errors or inconsistencies. This step is important because it ensures that your font works across different platforms and applications.
Developing a font specimen showcasing different styles, character sets, and usage scenarios is an essential step that helps potential users visualize your font's potential. 
A well-designed specimen can showcase the font's unique features and aid in its promotion.
The final step in your font-making is testing your font. 
You can do this in various applications like word processors and graphic design software is critical to ensure it renders correctly and functions as intended. 
How to Create Your Own Fonts for Fun
Before you start making money from font making, you do need to practice – a lot!
You might as well make it fun. I took a course on Skillshare that explained how to make your own fonts and it was really delightful.
The course creator used Procreate and it was an easy process. She even sold the font she made on Creative Market!
If you'd prefer to just read the basics of font making using Procreate, here we go…
First, set up a fresh canvas in Procreate, and experiment with various brushes, sizes, and pressure to find your signature lettering style.
 Draw each letter, number, and symbol on separate layers, getting creative with uppercase and lowercase forms.
Remember to keep things balanced and consistent with a smooth flow across all characters. Tweak the shapes, refine the curves, and make your glyphs shine like stars.
Now, the magic of kerning! Adjust the spacing between letter pairs, so they cuddle up perfectly.
Merge all your fantastic glyphs into one layer and organize them logically on a font sheet. Alongside it, create a text file that matches each glyph to its keyboard character (like A – A, B – B, you get the drill!).
Export your font sheet and text file to your computer for the final touch-up. Use font design software like Glyphs or FontLab to convert your creation into an awesome font file, like OpenType (.otf) or TrueType (.ttf).
Ready for the big moment?
 Install your font on your computer or device, and test it out in various apps to see it in action!
Share the font-tastic fun with friends, family, and social media pals! 
Sell Your Fonts for Cash!
Selling your fonts can be a profitable venture if you have the right skills and tools at your disposal.
There is such a high demand for unique and creative typography in various industries, there is no better time to start monetizing your font-making skills. 
Remember to focus on quality, stay up-to-date with trends and technology, and build a strong brand presence to attract customers and stand out in a crowded marketplace. 
Good luck on your font-selling journey!