This post may include affiliate links.
Are you a stay-at-home mom who has some extra time on her hands (is that even possible) and you want to dabble in a few part-time night jobs? 
I know that a lot of moms and parents want to make some extra cash, separate and apart from their day job.
Some folks just prefer to work at night because there are fewer distractions (Netflix) and they can work in peace and quiet away from noisy family members or inquisitive roommates.
The best reason for starting a part-time night job though is that it's a flexible side job that you easily turn into a hefty income. 
Whether you're a stay-at-home mom, a parent, or just someone looking to work when the sun goes down, these high-paying part-time night jobs are a great way to start making some money online from the comfort of your home.
How to choose a part-time night job that's right for you
Evaluate your schedule
While doing your job search, you will need to consider if a part-time night job is right for you.
These types of jobs are usually very flexible, but if the hours are going to be draining based on your schedule the next day, you may need to reconsider it.
This is especially the case for stay-at-home moms or moms who work outside the home.
If you spend half of your night or the entire night awake, you may be a bit groggy and cranky the next day.
So be sure to make a convenient and well-planned schedule that caters to your well-being.
Plan to commit
Because these jobs are considered part-time, some people may not consider it a 'real job'.
But you'll be working for real people and with real people despite your working from home.
You'll want to always be on time and be fully engaged in the job to make your employer and customers happy.
Choose based on experience/skill/passion
Don't just choose a job because you want the money.
I know this might sound counterproductive, but you don't want to get into a job that you'll either hate after two weeks or have completely no idea what you're doing.
Choose something that you know you will be able to manage or you have previous knowledge or experience in.
It's okay to jump out of your comfort zone if you have zero experience, but you'll need to do some research to make sure you know what you'll be getting into.
Now that we know how to choose a part-time night job, let's get into the list!
Remember to PIN this post for later!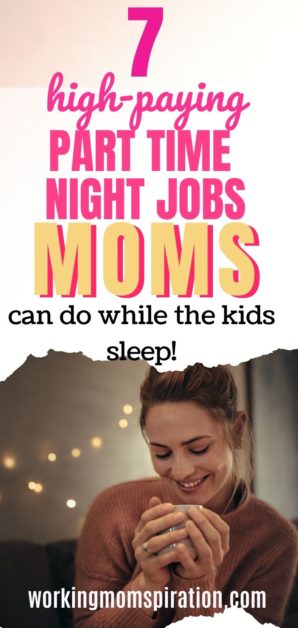 List of high-paying part-time night jobs
1. Virtual Assistant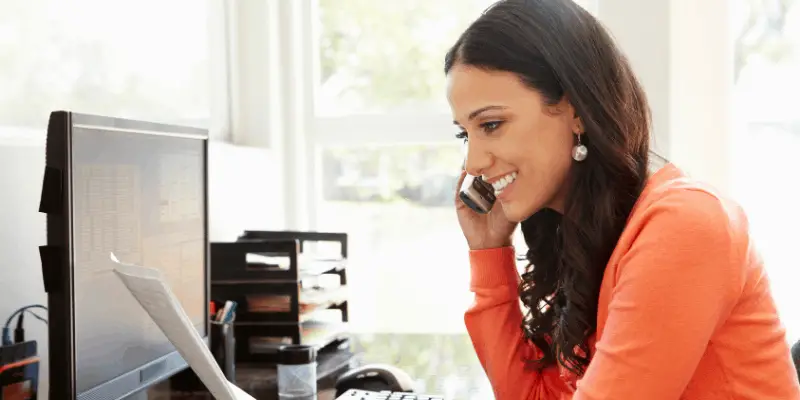 A great way to start out with a part-time night job is by working as a Virtual assistant.
Virtual assistants work as independent contractors for businesses or companies who need administrative tasks, social media marketing, and business tasks performed. 
Businesses are able to work on essential goals for market development by hiring a virtual assistant who can cater to other aspects of the business that are also important but would take lots of time. 
As a virtual assistant some of the tasks you'll be doing are:
Organizing files
Calendar management
Email monitoring
Answering and transferring calls
Account activities
Social Media Marketing
Making travel arrangements
If you're interested in starting a part-time job as a virtual assistant, be prepared to perform a lot of administrative duties. The great advantage you'll have is being able to choose your own schedule.
I've listed a few companies that you can get started with today.
If you would like to start this as an online business, sign up for this free mentorship lesson that will show you the ropes.
Also, there are a few virtual assistant jobs that you can get started with right away!
Belay is a virtual assistant company that hires virtual assistants, copywriters, bookkeepers, and webmasters.
If you have skills in any of these other areas, you might have a higher chance of getting hired by them.
This is a staffing solutions company that provides clients with skilled workers in a range of fields including information technology, accounting, and administration. 
Boldly is a virtual business company that connects businesses with prospective workers in areas of executive assistance, project management, and bookkeeping. 
This company will hire you to perform administrative tasks like making calls, answering emails, and taking care of travel arrangements.
They prefer if you have a high internet connection and are familiar with using websites and software. 
2. Freelance Writing
This is absolutely one of my favorite ways to make money online as a stay-at-home mom!
Writing at night was sometimes one of the only ways to get my projects done.
I consider freelance writing as one of the best part-time night jobs on this list because you work alone and you choose when you work.  
This is an excellent fit for anyone who wants to start a side hustle that works with their schedule.
If you want to become self-employed and work online without much hassle, check out a few of these websites to get started:
Flexjobs is the best source for finding remote jobs from established companies.
I love Flexjobs because each job is hand-screened to ensure it is scam-free. Most jobs are remote but there are a few that are location-based. 
Fivver connects writers to paying customers who need freelance writers, translators, and blog writers to complete projects for them.
You simply sign up on their website and start applying for writing gigs.
This is another platform where you can find thousands of freelance writing jobs.
Their site is geared more toward professional freelancers and you can advertise your skills to make the approval process easier.
Virtual Vocations is another excellent platform for freelance jobs and writing.
They provide a variety of writing opportunities for people looking to start a stable career in writing both full-time and part-time.
This website might be a little less known, but it provides an awesome opportunity to write about design, branding, and creativity.
They want writers who can explain topics like design basics, logos, and web design, in a practical way.
3. Teach Online 
Do you love teaching kids? Do you have a knack for explaining concepts in a clear and fun way?
If you answered yes, teaching kids online might be just the side hustle for you! 
Based on the location of some of the students you'll be working with, you may work within the evening to night hours, and sometime in the early hours of the morning, like 3 am.
Because you get to set your own schedule, you can select hours that work best for you.
So when you need to skip the late-night shift, there's an option to choose a more convenient time. 
Here are a few popular online tutoring companies you can try:
This is certainly one of the more popular teaching companies that cater to applicants in the U.S. and Canada specifically.
The company pays $15 – $22 an hour and a Bachelor's degree is required.
 Though not as well known as VIPkid, SayABC is becoming increasingly popular. Their rate is currently $13 – $19 per hour and they offer attendance bonuses that can bring your payment to around $28 per hour.
This is another mainstream teaching company that offers competitive pay and great support to its new teachers.
DaDa pays $14.50 -23 per hour which is pretty nice!
This company is a bit similar to VIPkid in that they only take teachers from the U.S. and Canada.
They prefer teachers with experience and their pay ranges from $16 – $20 per hour. 
4. Online Moderator
Working as an online moderator allows you to do multiple part-time night jobs in a variety of fields.
Online moderators perform a variety of tasks including monitoring social media sites and websites, maintaining guidelines for websites, overseeing admin accounts, and escalating situations where necessary. 
While every company has its own requirements, it's a good idea to have a general knowledge of online legal issues and have strong multitasking skills.
Online moderator jobs pay an average of $15 per hour but based on your skills or experience you could make up to $30 per hour!
The following websites hire online moderators frequently:
Mod Squad allows its workers to connect with popular brands to perform a variety of tasks and they have very flexible hours. 
This company provides online services to companies through social media community moderation.
This is a nice fit for persons who have experience in moderation and social media engagement.
LiveWorld is great for people who want a part-time online job with lots of control over their schedule.
They prefer individuals who speak a second language and are familiar with social media moderation. 
Baby Center is an online moderator community that is perfect for moms.
This company aims to provide trustworthy and helpful advice on pregnancy and parenting.
They offer community manager positions where moms can give useful advice when their own kids are sleeping!
5. Transcription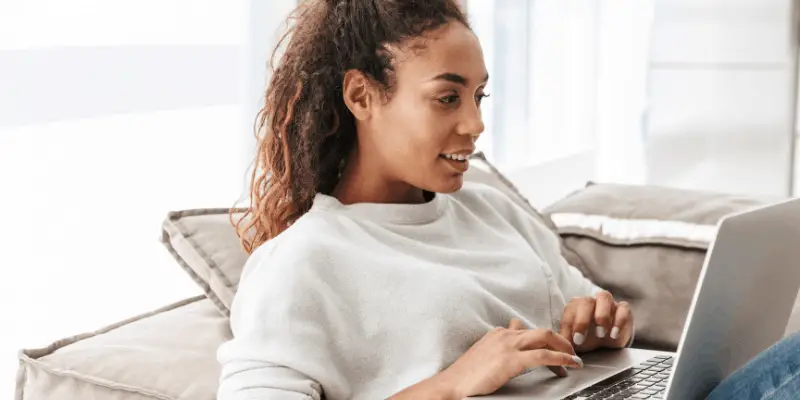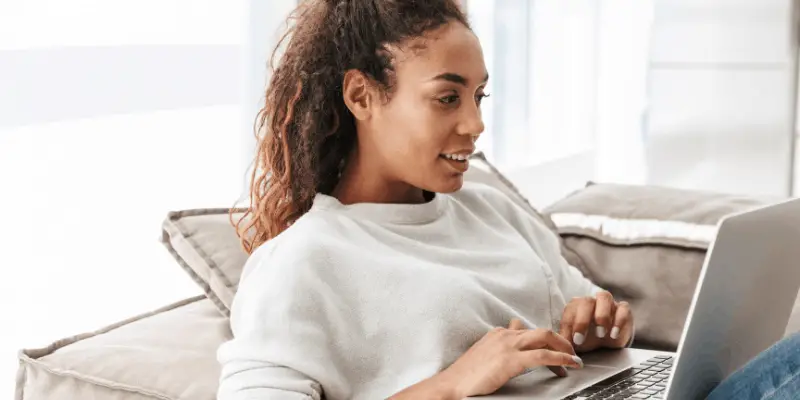 Wanna make money at night while the whole family is snoring away?
Look no further than transcription jobs. These jobs are great if you have a fast typing speed and attention to detail. 
Companies that hire transcribers love getting error-proof projects because it makes their clients happy!
You can definitely try this as a part-time night job because you're never on the phone.
Just type away and get paid.
Get started transcribing today with these companies:
This transcription company takes on transcribers from all over the world and welcomes typers who aren't as fast as experienced ones. They pay up to $0.6 per audio minute. 
Rev is a bit different because they offer both audio and video transcription services.  They have a high turnaround time, require a high typing speed, and superb listening skills. They pay $0.30 – $1.10 per audio minute. 
Transcribe Me is an awesome option for newbies to start making money with transcription.
They don't require previous experience and they pay $15 – $22 per audio hour. Some transcriptionists make as much as $2,000 per month!
This company doesn't hire all the time, but they pay $10 – $30 per working hour which is pretty good if you ask me.
Your work shouldn't be that hard, as their files go through speech recognition software beforehand.
You'll just need to check that those files came through correctly. 
6. Translation
Do you know a second language or speak multiple languages?
If this is the case, you may be able to snag a high-paying translation job!
Think about it for a minute. If you have near-native knowledge of Spanish, French, and even German, you could do several part-time night jobs for different translation companies.
Check out these companies to see if they're the right fit:
With a great onboarding program and useful educational resources for their translators, Gengo is a nice place to start out with a late-night side hustle. 
Working closely with its translators, OneHour Translation offers growth and fun within its online community.
You also get higher pay based on your tier, so work hard and go get 'em girl!
Unbabel seeks to provide a fast turnaround time to clients while using AI technology to do some of its work.
As a translator, you'll be editing the output from the translation robot, which should make your job much faster. 
Word is that translators love working for this company as it seeks to provide quality translations while admitting only the best of the best translators to work for them.
If you know you can make quality translations check them out now.
Chat Agent
Working in the customer service field might not be for everyone, but it's a decent way to make some extra cash.
I've personally done customer service for years and I know most people absolutely hate being on the phone. 
What I recommend, especially for moms who have kids at home, is working as a chat support agent.
That way, you never have to be on the phone and you can type away as the kids sleep (or play).
Here are some non-phone customer service companies:
You can work as an online chat representative that caters to a number of Fortune 500 companies.  With Arise, you can set your own schedule. 
With this company, you will be working part-time and assisting customers on social media platforms or through messaging apps. 
Work as an independent contractor for Accolade Support and choose your own hours. This job requires attention to detail and tech support skills. 
The Chat Shop is open to applicants worldwide but they do require you to be a native English speaker. You are required to work at least 20 hours weekly. 
Start One of these Awesome Part-Time Night Jobs
Are you ready to give one of these side hustles a chance? If so, what are you waiting for?
Not only are these jobs a great side hustle, but they're flexible and allow you to set your own schedule.
Let me know what's your favorite part-time night job on the list down in the comments below.
If you loved this post, please PIN it for later!❤️️????