This post may include affiliate links.
The very first gig I tried when I started my work-from-home journey was writing.
Freelance writing to be more specific. And I loved it!
Are you an expert writer who knows how to tackle deadlines and would like to start working a few side gigs for extra money?
I'm here to let you in on some of the best day jobs for writers that can be done anytime and anywhere!
With a creative mind and a knack for writing intriguing stories or riveting copy, a few of these writing jobs could be right for you. 
Now, I'm not saying that getting into writing or finding the most lucrative job is easy, but these day jobs can get you into the game if you're new, and help you earn extra cash if you're a professional.
Let's learn a bit more about what to expect from an online writing career!
Share the ❤️️ and PIN this post for later!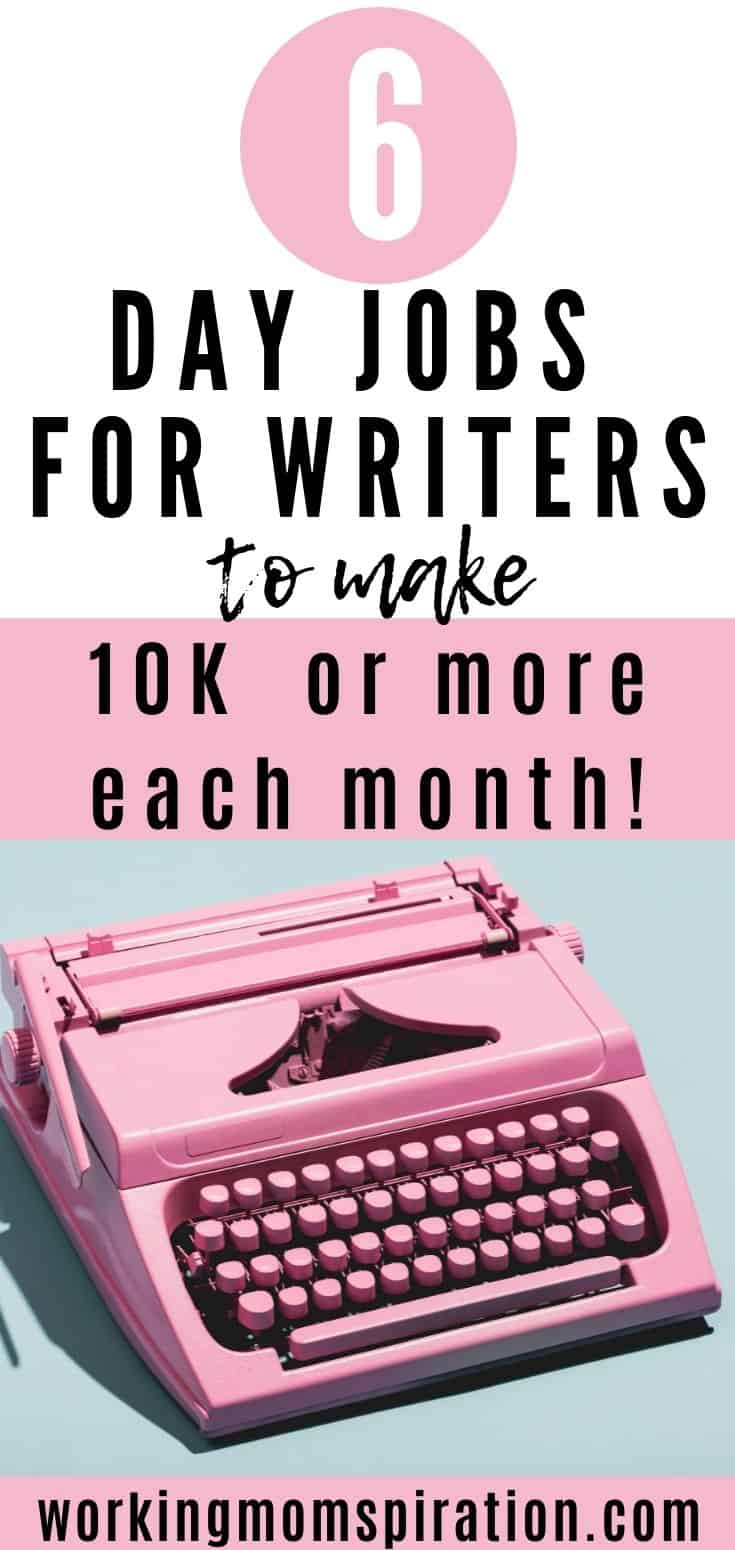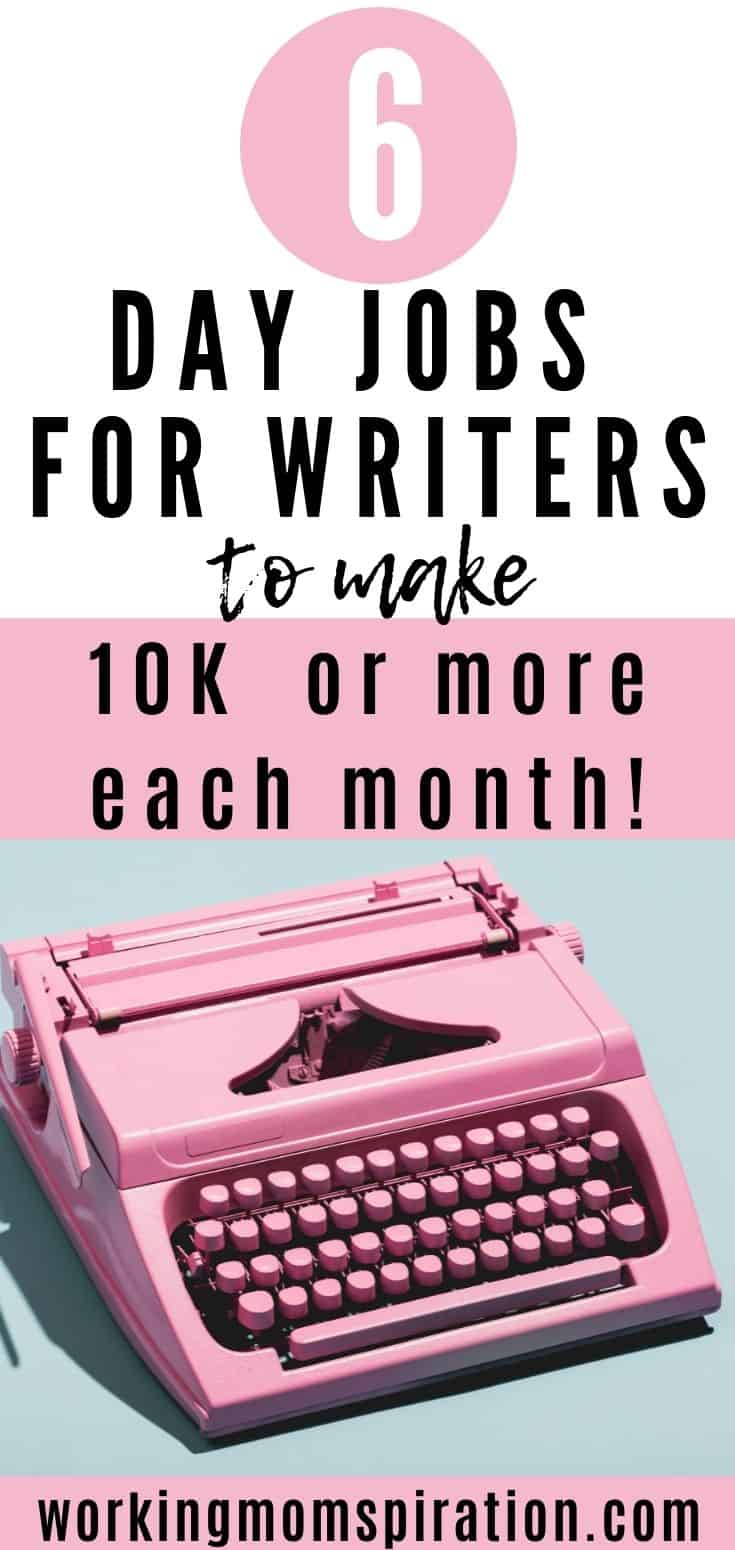 Reasons to start as an online writer
Flexible schedule
If working whenever you want is something you love, then being an online writer might be just the job for you.
And yes, some writing gigs will require a schedule, but for the most part, you can work as a digital nomad and set a schedule that's convenient for you.
So this means, no more clocking in, no more crazy commuting, and definitely no more hiding at your desk to scarf down lunch.
These are reasons enough to become an online writer!
Earn more income
While it's not guaranteed that having an online writing gig will earn you more money than your previous job, you have a greater chance of making it happen. If you manage to snag one of these writing side hustles, there is a high probability that you can earn more than 10k each month.
That's simply because you are in control, and you decide just how many writing jobs you take on. If you want to try multiple side hustles at the same time, that's up to you!
Do what you love
Not everyone can say that they are living their best life or landed a job they absolutely love.
As a writer, you can do something you love by choosing what you do.
As an online writer, you can get a day job that you're passionate about and that fulfills your career goals.
This is all about you, and if writing is the career you choose, why not do something in the field that you love?
If you're ready to learn more about how to start a successful career in writing, let's get into the best day jobs for writers that can earn you a full-time income and more!
The absolute best day jobs for writers
1. Blogging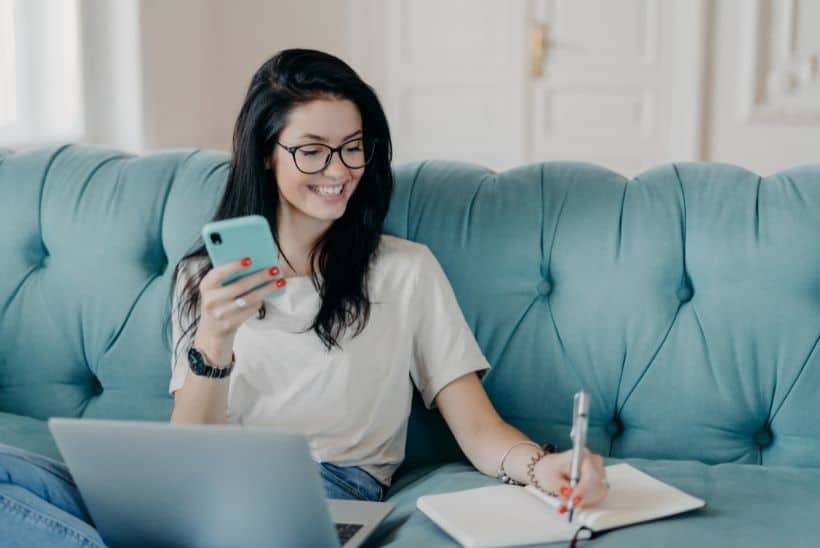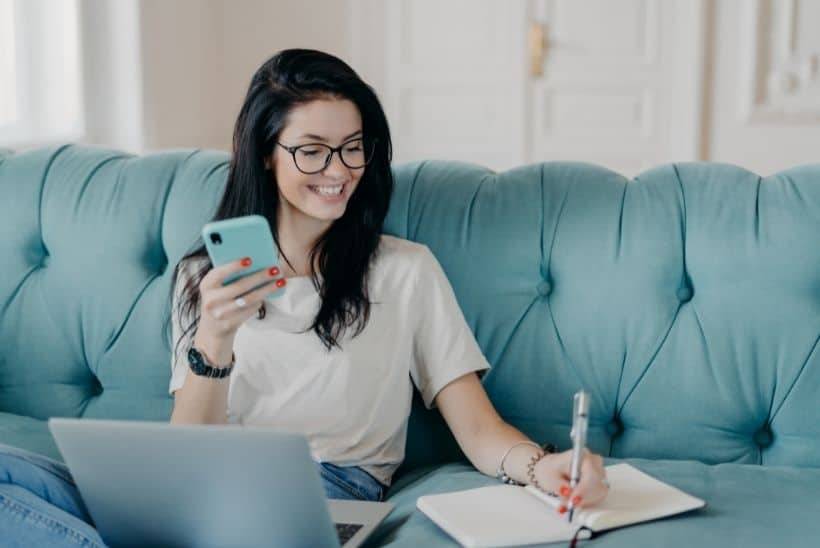 Some people think of blogging as a luxurious life of sipping on lemonade while vacationing on the beach and typing away as you gaze into the beautiful, clear crystal waters.
Let me just break that daydream up for you.
While many career bloggers can work wherever they want and escape to a gorgeous getaway, it doesn't work that way in the beginning.
When you first start a blog, there is a lot of planning that you have to do.
Blogging involves:
Planning year round content
Creating and posting social media posts
Sending emails to subscribers
Writing fresh content
Networking
Lot's more!
Most new bloggers initially don't know how much work goes into it and may give up after a few months.
This is especially true when they don't see the traffic they expected coming in.
As a blogger, you will have to invest lots of time and effort into your blog to make it a success.
With all that said, would you like to know why blogging is one of the best day jobs for writers?
Of course, you do!
Blogging can bring you a full-time income if you play your cards right.
A few ways to make money blogging are:
Affiliate Marketing
Ads
Courses
Selling digital products
Coaching
For beginners, I highly recommend starting with Affiliate Marketing. Affiliate Marketing involves promoting a product or service for a company.
It will be up to you as a writer to convince your audience to buy the product.
Just make sure it's a product that you've used before or trust.
If you'd like to try affiliate marketing with a blog, here are 13 affiliate programs that accept new bloggers!
2. Freelance Writing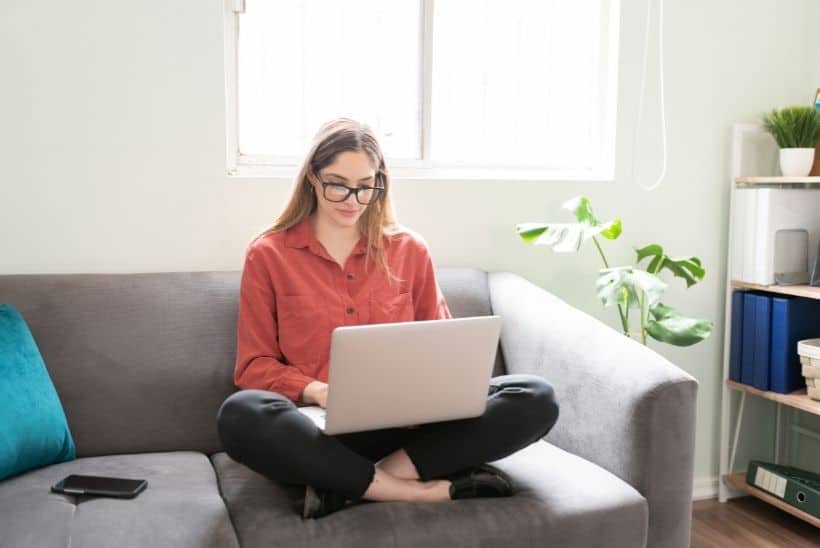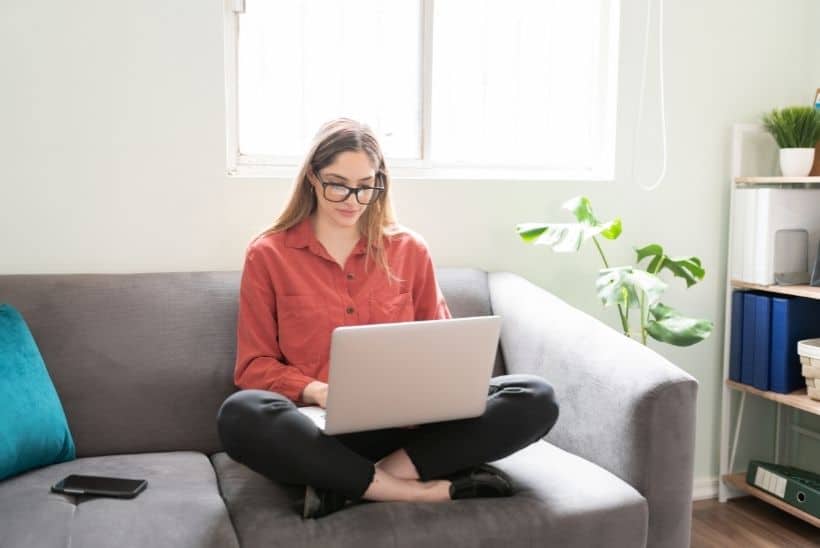 Would you like to become a freelance writer? It's one of the most in-demand jobs right now and it appears that it will only continue to grow at this point. 
Freelance work is a great option for many, particularly those who want to work without a rigid schedule.
That's the main reason I chose freelance writing when I left my full-time job.
As a work-at-home mom, I was able to choose the times I would write and still make time for my son. 
In order to be a successful freelance writer, you should have knowledge of content writing, and promoting products and services.
Having this knowledge allows you to land more gigs related to marketing or business.
Also, if you want to make a career out of freelance writing, I would recommend building your portfolio as soon as possible.
This way, you can increase your chances of getting more high-paying clients which can lead to a full-time freelance business. 
Holly Johnson knows all about writing and makes $200,000 a year as a freelance writer! Find out how she does it with this free introductory course.
3. Proofreading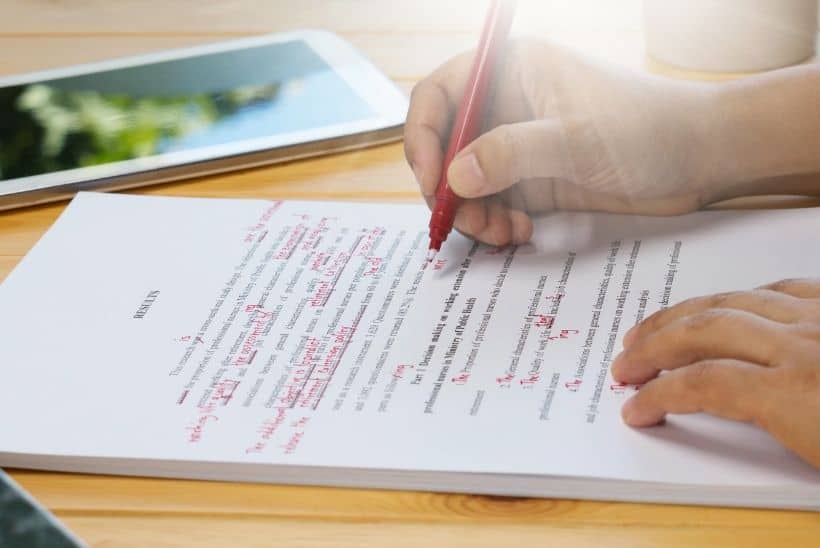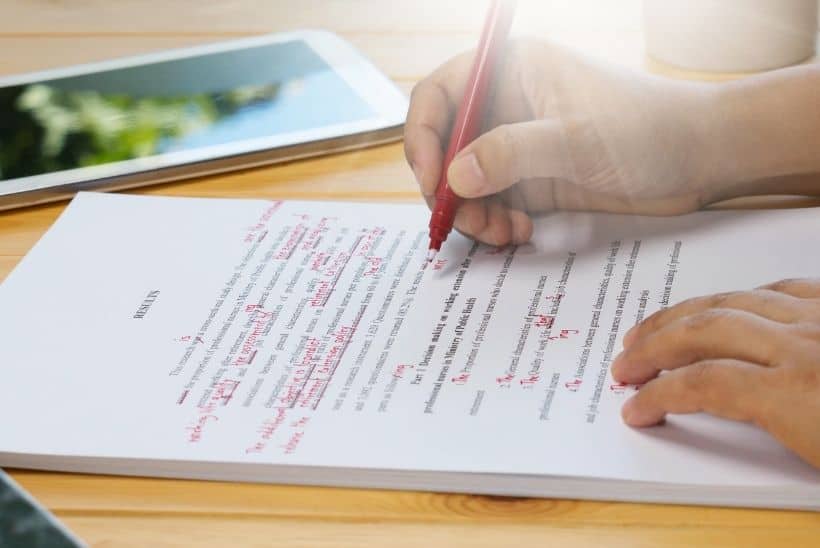 Another great day job for writers is proofreading.
This involves correcting grammar and punctuation and spelling mistakes of any type of written work. 
The word 'editing' may come to mind here, but proofreading fixes the very last errors that have slipped through after the editing process.
So proofreading is definitely a necessity!
Imagine reading your favorite series and in the final blockbuster finale, you realize that your book is littered with grammatical errors and spelling mistakes, all because there was no proofreader!
Wouldn't that just ruin the whole experience?
You probably wouldn't invest your time in another book series again!
So, what I'm trying to say here is that proofreaders make the reading experience a great one for consumers and without them, it wouldn't be the same.
There is a technical side to proofreading that all potential proofreaders have to learn and without that aspect, you won't make money.
Wanna learn how to proofread in less than an hour?
This free proofreading workshop by Caitin is the perfect introduction to proofreading.
Caitlin herself has made thousands as a proofreader and she can help you do the same!
Sign up for the free workshop here!
4. Travel Writer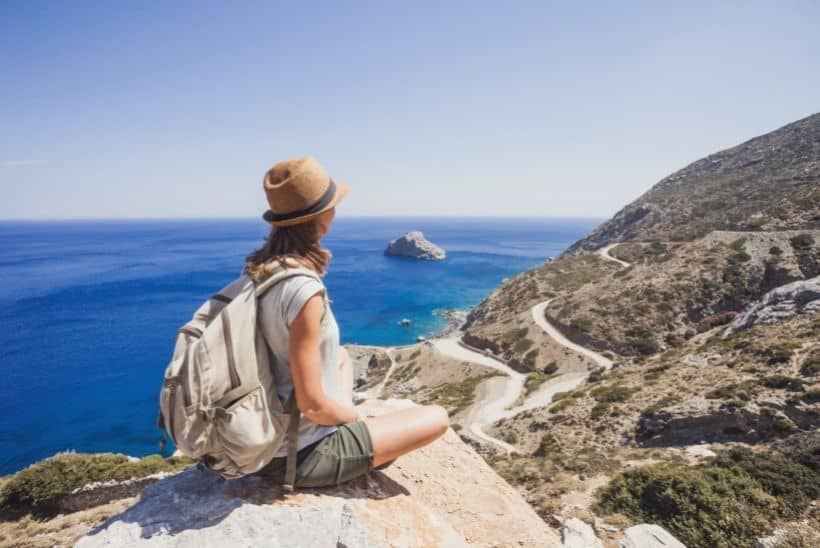 Would you like to get paid to visit breathtaking destinations and eat delectable cuisines?
One way to do this is as a travel writer.
And yes, this is a great day job for writers.
One of the best if you ask me!
In order to commit to this unique day job, you'll have to be flexible and committed.
This might not be the ideal job for people who want to stick close to their family as it requires lots of traveling…and often. 
You'll also have to keep in mind that you'll be writing a lot.
Some of these gigs might be easier than some as there are various ways to make money as a travel writer. 
As a travel writer you can expect to do:
Novels 
Online articles
Guidebooks
Features
While it may sound like a true fairy tale, being a travel writer can be tiring, grueling, and competitive. 
You can expect to work long hours getting the right shots and talking to the right people.
But if travel and writing are things you really have a passion for, I'd say this day job might be for you. 
5. Content Writer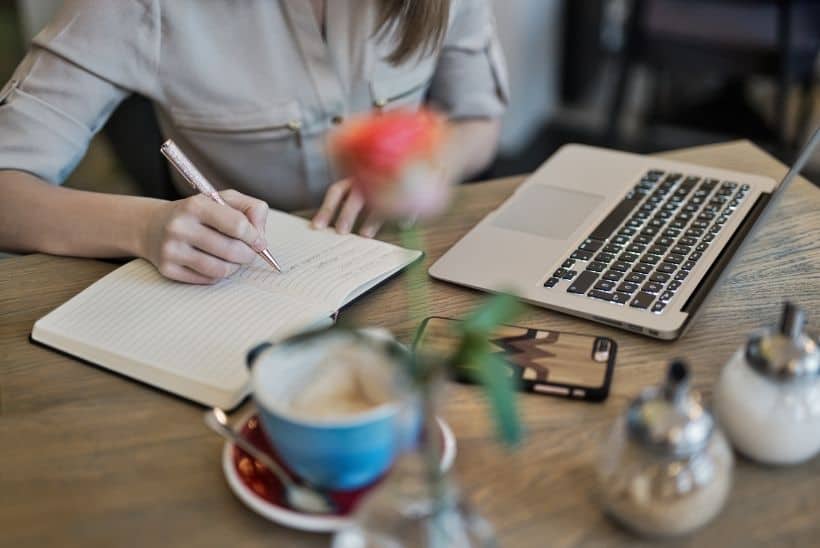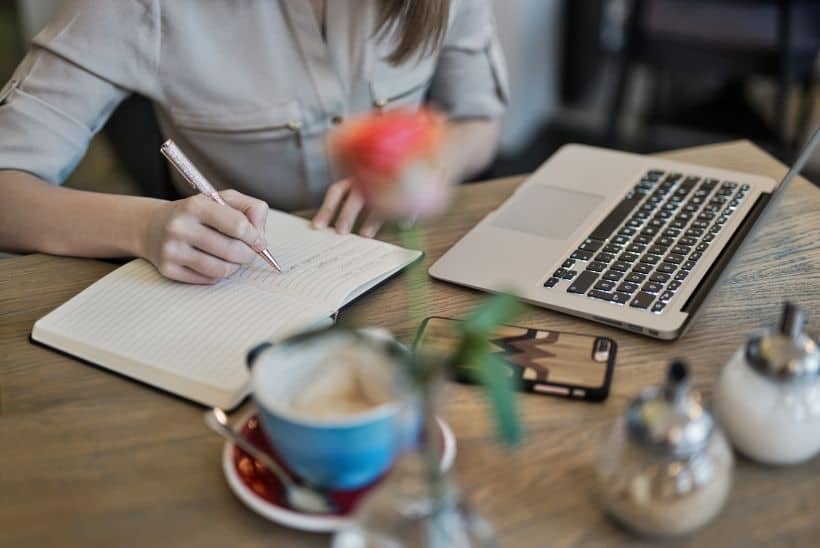 As I mentioned before, having a knowledge of content writing can help you as a freelance writer, but what more does content writing entail?
The first step involves doing research. And I mean lots and lots of research.
This is a way to keep new ideas coming and generating more content that people want to read.
Also, every content writer has their own personality and so, they will have a specific writing style.
You could have a humorous style and that will show in your writing.
It may take some type to develop a writing style when you're new, but as you continue writing you will cement your style and your readers will come to know you for that.
One of the most important aspects of content writing is creating content that sells.
In order to do this, having a killer headline is essential.
When a person searches for something on Google, an intriguing headline will always win over a boring one.
They are more likely to click on a headline that wows them rather than a normal one. That's just the way it works.
Having a good opening paragraph will also push your reader to keep reading your content.
You should also keep it simple and don't use complicated industry jargon.
Using down-to-earth language that's relatable can also win over your readers. 
6. Ghostwriting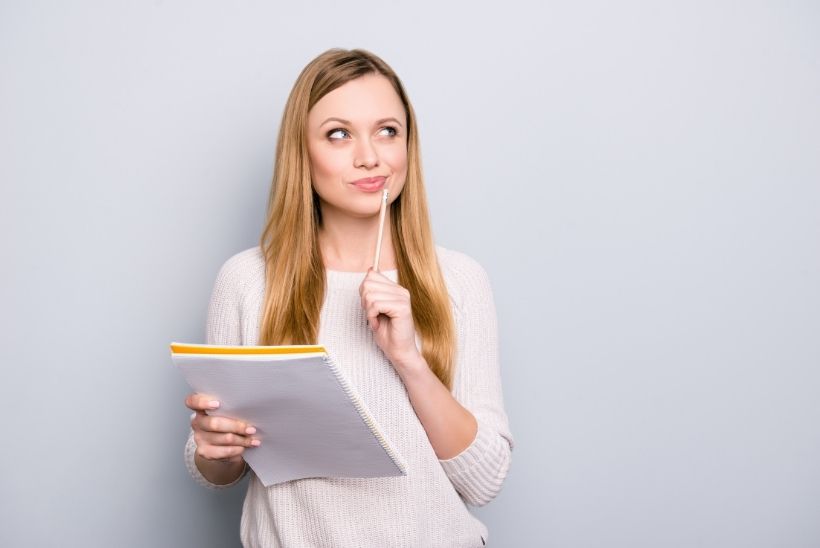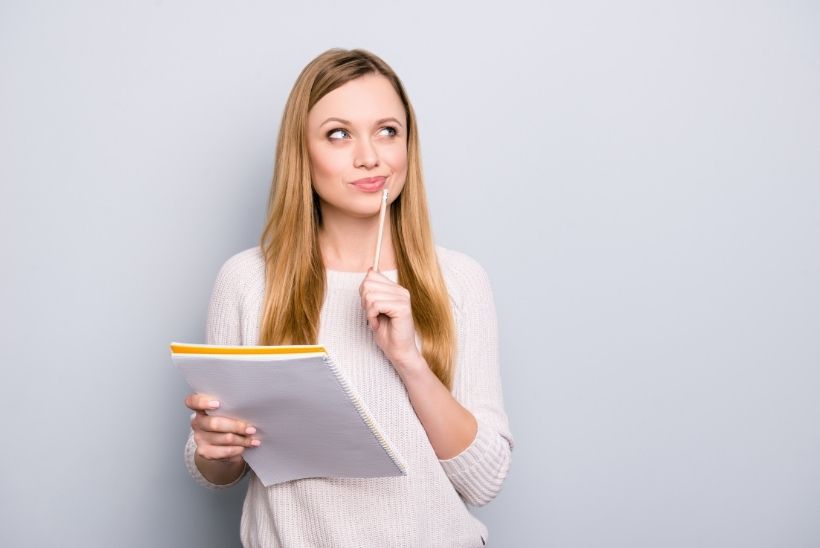 If you were doubting this career path, I'm here to tell you that you can indeed make money being a ghostwriter. 
A ghostwriter is a person who writes a piece which could be a manuscript that is credited to someone else.
In most cases, the ideas don't actually come from the ghostwriter but the credited author.
The ghostwriter will then take these ideas and expound on them using their writing style but still maintaining the main ideas given.
Ghostwriting is almost like editing, but involves writing the actual content rather than making changes to it.
I believe that ghostwriting is one of the best day jobs for writers because of how much you can make for a single project.
This can be anywhere from $1,000- $60,000!
Ghostwriting is not as easy to get into as the other day jobs on this list because you will need to show your previous work in order to inspire confidence in your client.
They would also be able to determine your writing style and if it fits their vision. 
This means building your portfolio is essential to work as a ghostwriter and why should start working at it now. 
Where to find the best day jobs for writers
In order to work as a writer, you'll need to find real jobs.
It may not be easy finding clients at the inception and you may not be earning six figures right away, but there are a few places where you can start applying and earning an income.
Here are a few that I recommend:
This is the #1 site to find remote jobs that are hand-screened and scam-free. You'll find hundreds of legitimate jobs from established companies that are both part-time and full-time. 
Here you'll find hundreds of jobs catered to professionals in various fields such as writing, consulting, accounting, and many more. You'll find several hand-screened remote jobs.
Land your first writing gig and work on as many projects as you want. Build your portfolio and land more clients. 
Find a plethora of writing jobs that fit your schedule and work as often or as little as you like. 
Work from home as a writer in various genres. As the name says 'We work Remotely', you can work as a freelance writer remotely in the comfort of your home. 
Essential tools for writers
As a writer, it makes sense to keep track of your projects and work with ease.
It just makes life that much easier.
Here are a few tools to help you be more productive as a writer:
Descriptionari: This helps you with writing prompts, descriptions, quotes, and inspiration to help you in your daily journey as a writer.
Grammarly: An online writing assistant that corrects basic spelling and spacing mistakes, punctuation errors, and grammar problems.
It also helps you improve readability and best of all, this is all in the free version!
Coschedule Headline Analyzer: A free online tool that helps you with your headlines.
Headlines are a big part of getting readers to click and this tool assists you with readability, headline length, and more.
Google Docs: This is a free online tool that I'm sure everyone knows.
It's a great app to use on your laptop as it saves every single word you type.
So you'll never have to worry about losing your content.
Canva: The best tool for creating blog images or media for your writing.
They have tons of free images and videos that you can use to create digital media for your content or to advertise your work.
PicMonkey: Hands down the best design tool for perfecting your photos especially if you're a travel writer.
Are these the best day jobs for writers?
I would say absolutely! Why? Because They allow you to choose when and how you work.
You also have the potential for gaining unlimited income. You ever have to be on a schedule and you can set your own time.
Be sure though that you look out for scams (they're plenty) and only choose legitimate websites for jobs seekers.
If you do a few applications and they're dead ends, don't give up! I'm sure that if you persevere, you'll get that dream job.
Let me know in the comments which one of these jobs was your fave!
If you liked this post, please PIN it for later!❤️️????