This post may include affiliate links.
First off, let me just tell you that I Love this tool!
I use it to write on all my blogs and other writing projects.
That tool is Grammarly.
It's invaluable and has revolutionized the way people write and communicate.
 It has become a trusted companion for individuals from all walks of life, whether they are students, professionals, or casual writers. 
People use Grammarly because it provides an extra set of eyes to catch grammar, spelling, punctuation, and style errors, helping them produce polished and professional-looking content. 
Would you like to know how to make money with Grammarly?
This way, you can earn from a sort of passive income stream by promoting something you use.
This is ideal for students, writers, and anyone who writes often.
So let's dive in and find out how to make money with Grammarly whenever you type!
PIN IT!
How to Make Money as a Grammarly Affiliate
Do you own a blog by chance? 
If so, you could earn money as an affiliate with their program!
It's super easy too, so you don't need to worry.
It's all about using your skills as a blogger to get affiliate sales.
How to Apply To Grammarly's Affiliate Program
First, you should head over to ShareAsale and sign up. You can also go to Grammarly's website and apply from there as well.
I used ShareAsale because I was already an affiliate with them and Grammarly's program was available.
Not only that, I was already using Grammarly for years before that, so it was the perfect opportunity to promote a tool that I used every day and absolutely loved.
What Next?
Once you've signed up, on either site, you will need to wait for Grammarly's affiliate team to review and approve your application. The review process may take a few days.
Once your application is approved, you will receive a unique affiliate link that you can use to promote Grammarly and earn commissions.
That's it! 
You are now ready to start promoting Grammarly as an affiliate and earning commissions for every successful referral. 
The Best Way to Make Money with Grammarly on Your Blog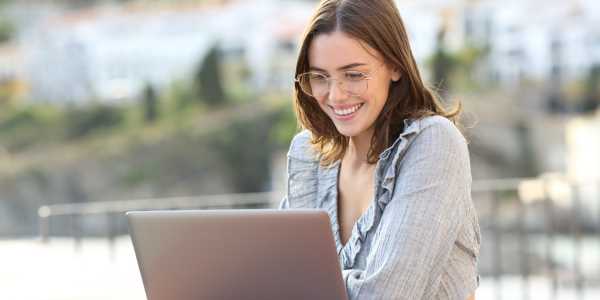 If you're a blogger looking to monetize your content, Grammarly offers a fantastic opportunity to make money while providing valuable information to your readers.
 When you write informative posts and strategically incorporate Grammarly links, you can earn commissions through their affiliate program. 
Here's how you can effectively make money with Grammarly as a blogger.
1. Choose Relevant Topics
As you already know- being a blogger and all- you need to select topics that align with your blog niche and are of interest to your audience. 
For example, you can write about "10 Tips for Effective Proofreading with Grammarly" or "How Grammarly Improves Your Blog Writing."
These are just ideas, but you catch the gist.
2. Provide Valuable Content
Also, you'll need to create really high-quality, informative blog posts that offer actionable insights and tips related to writing, grammar, and using Grammarly. 
Make sure that your content is engaging, well-researched, and delivers value to your readers.
3. Incorporate Grammarly Links
You won't make money without the links, so use them in your blog posts and encourage readers to click on the links. 
For instance, you can include phrases like "Try Grammarly for enhanced writing" or "Sign up for Grammarly Premium for advanced grammar checking."
4. Highlight Benefits
Talk about the benefits of using Grammarly, such as improved writing clarity, enhanced grammar and punctuation, and efficient proofreading. 
You should also explain how Grammarly can save time and elevate the overall quality of written content.
5. Personalize Your Experience
 Share personal anecdotes or experiences of how Grammarly has helped you in your writing journey.
 Use a friendly and conversational tone to connect with your readers and make the content relatable.
6. Comparison Articles
Another great idea is to write comparison articles that highlight the advantages of Grammarly over other similar tools.
 For example, you can create a post titled "Grammarly vs. Other Writing Tools: Why Grammarly Reigns Supreme" and showcase Grammarly's unique features and benefits.
7. Offer Writing Tips
One of the best ways to help your reader is to provide practical writing tips and strategies throughout your blog posts. 
Incorporate Grammarly as a valuable tool for improving sentence structure, eliminating errors, and enhancing overall readability.
How to make Money With Grammarly
1. Grammar and Spelling Correction
 Fortunately, you can use Grammarly as a writer because it automatically detects and corrects grammar and spelling mistakes in your writing.
 It acts as a virtual proofreader, helping you eliminate errors and create polished, professional content.
2. Style and Tone Enhancement
I really love this one!
 The tool offers suggestions for improving the style and tone of your writing.
This includes stuff like your word choice, sentence structure, and readability, which helps you to refine your writing style and ensure your message resonates with your intended audience.
3. Vocabulary Expansion
Need help with your words? Grammarly can help ya there!
It often suggests alternative word choices, which add diverse words to your vocabulary and help to avoid repetitive language.
 It provides stuff like synonyms and appropriate suggestions too for greater precision and clarity.
4. Consistency Checks
This is something I believe we all need help with!
 Grammarly helps maintain consistency throughout your writing. 
This ensures consistent use of punctuation, capitalization, and formatting within your document, enhancing its overall coherence and professionalism.
5. Plagiarism Detection
Anyone who uses their blog for commercial use needs this.
The premium version of Grammarly has a plagiarism checker that can help identify instances of unintentional plagiarism in your work. 
It scans your text against a vast database of sources, ensuring that your writing is original and properly cited.
Other Ways Grammarly Helps with Your Writing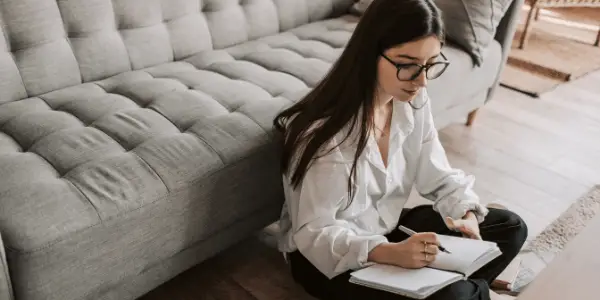 Grammarly is like your personal writing coach, supporting you every step of the way. 
Because it understands that setting goals is crucial, it allows you to set specific objectives for your writing. 
If you want to target a particular audience, it helps you to maintain a formal tone, ensure clarity, or engage your readers. 
Really, what Grammarly does is, it provides personalized suggestions tailored to your goals, helping you to fine-tune your writing to achieve the desired outcome.
Not only that, Grammarly knows that different types of writing require different approaches. 
This could be if you're writing an academic paper, a business proposal, a creative piece, or a technical document.
 Grammarly works to offer genre-specific writing assistance. 
It really understands the standards of each genre, making sure your writing adheres to them, resulting in effective and impactful content.
With Grammarly, you're not just correcting mistakes; you're also learning along the way. 
It's simply amazing how this tool explains the grammar and writing mistakes it finds, helping you to grasp the underlying rules and principles. 
I recommend that you take note of Grammarly's suggestions because, with it, you can enhance your language fluency and gain a deeper understanding of grammar and writing conventions.
How Writers Can Use Grammarly to Earn Money Online
1. Enhancing Writing Quality
 As a writer, you can use Grammarly to refine your writing by eliminating grammar and spelling errors, enhancing sentence structure, and improving overall clarity.
 Producing high-quality content increases your chances of attracting clients and opportunities.
2. Proofreading and Editing Services
You can also offer proofreading and editing services to clients, highlighting your expertise in using Grammarly to enhance their work. 
With Grammarly's assistance, you can provide error-free, polished content, attracting clients who value quality writing.
3. Content Creation
Content Creation is so much easier with Grammarly.
As a writer, you can use it to create engaging and informative content. This could be anything from articles, blog posts, or social media content!
 This will definitely showcase your writing skills while incorporating Grammarly's suggestions for improved readability.
4. Freelancing Platforms
 Join freelancing platforms like Fiverr and Upwork and highlight your proficiency in using Grammarly.
Don't be shy to bid on writing gigs or editing projects that suit you! 
5. Writing Courses and Workshops
Have you ever thought of creating or offering writing courses where you teach others how to improve their writing using tools like Grammarly? 
With a course or workshop, you can share your expertise, insights, and tips, attracting aspiring writers who are willing to pay for your guidance.
6. eBook Publishing
 This is defiantly one of my personal faves!
Write and publish eBooks on writing, grammar, or language improvement, while using Grammarly your go-to tool.
 Self-publish your eBooks on platforms like Amazon Kindle, and earn royalties from book sales.
FAQs
1. Can anyone join the Grammarly affiliate program?
The Grammarly affiliate program is open to anyone who wants to earn a commission by promoting Grammarly.
2. Are there any requirements to become a Grammarly affiliate?
There are no specific requirements to become a Grammarly affiliate. However, having an online presence or a targeted audience interested in writing can increase your chances of success.
3. Can I offer editing services for languages other than English?
You can offer editing services for languages other than English if you have the necessary expertise and language proficiency.
4. Do I need to have a large following to monetize Grammarly through sponsored content?
While a large following can be advantageous, it's not the sole determinant of success. Engaging content and targeted reach can also attract sponsors and opportunities for sponsored content.
5. How much can I earn through the Grammarly affiliate program?
The amount you can earn through the Grammarly affiliate program varies based on the number of premium sign-ups you generate. The commission structure typically offers a percentage of each premium subscription sale.
Make Money With Grammarly Today!
As you can see, Grammarly is more than just a grammar checker; it's a powerful tool that can help you improve your writing, boost your credibility, and even make money online.
 You can use the platform's features, such as the affiliate program, writing posts, and content creation services, to tap into a lucrative market of aspiring writers, freelancers, bloggers, and businesses. 
Always remember that you should use Grammarly as a professional to provide value to your target audience, so you can build trust, authority, and a loyal following. 
In no time, you can unlock the earning potential of Grammarly and turn your passion for writing into a profitable venture.
PIN IT!